Top 5 Places to Eat in Sunny Isles Beach
Beach + food + light and easy conversations-- a perfect formula for an unforgettable experience in Sunny Isles Beach.
Located on a barrier island in the northeast corner of Miami-Dade County lies Sunny Isles Beach, an idyllic seaside community nestled in the heart of Florida's French Riviera.
And if you've ever been to this coastal paradise, you'll know that the view isn't the only draw around here.
Your palate's about to experience something BIG and unforgettable too!
Armed with towering, opulent condominium resorts, seemingly endless miles of pristine white-sand beaches, turquoise waters, and a unique and peaceful archipelago, Sunny Isles Beach partners all these signature traits with an eclectic dining scene that's quite honestly, pretty tough to beat!
An ever-expanding culinary offering full of dynamic (delicious!) options for visitors and locals alike.
Yes, ladies and gents, welcome to Sunny Isles Beach!
So if you're looking for SIB restaurants and food stops worth the visit, I've got just what you need!
Here are the Top 5 Eats to try while you're here. (in no particular order)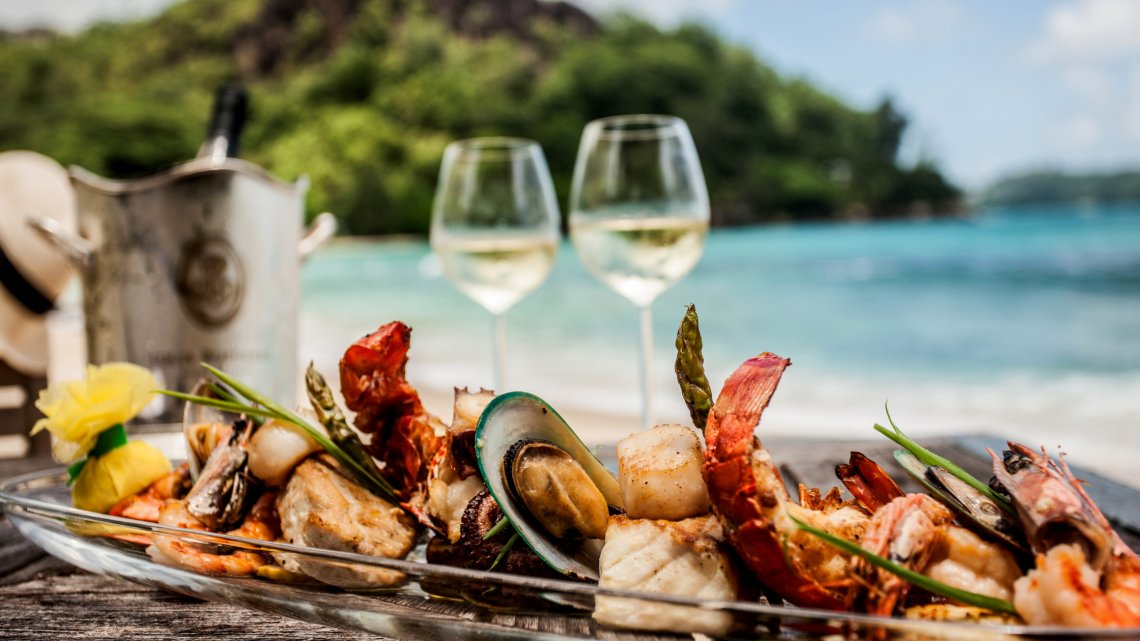 17315 Collins Ave Sunny Isles Beach, FL 33160
✅ Dine-in - ✅ Outdoor seating
With indoor and outdoor seating that overlooks a great ocean view, BALEENkitchen at Solé Miami earns a spot on the list of bests the seaside community has to offer.
As you'd expect from a signature restaurant nestled in a swanky resort, Baleen is nothing short of exquisite.
The restaurant promises top-notch service with an upscale feel, with beautiful, unobstructed ocean views from anywhere on the patio, fire pits, and tiki torches to complete the unmatched dining experience.
And the food? All fresh, perfectly seasoned, and cooked to perfection!
Try their signature dishes-- the Chef Special Blackened Grouper served on top of creamy risotto, lobster bisque, and seafood pappardelle!
While their prices are steeper than the norm, it's surely worth all the penny (the view alone justifies the prices, I tell you!).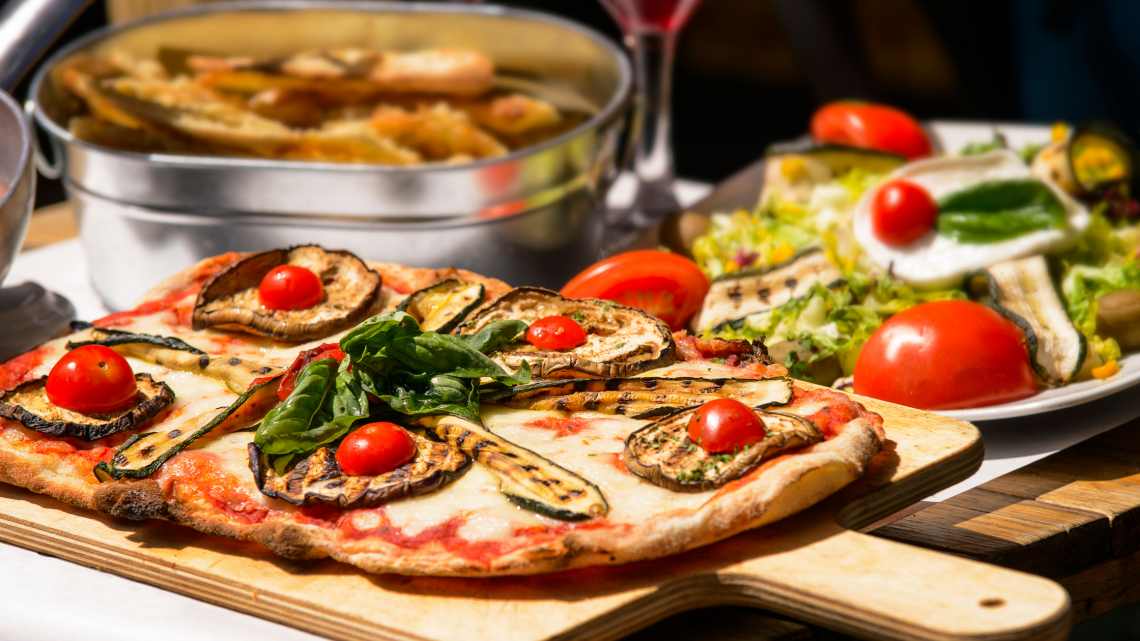 17624 Collins Ave, Sunny Isles Beach, FL 33160
✅ Dine-in - ✅ Outdoor seating - ✅ Delivery
Located in the heart of Florida's Riviera, Sunny Isles Beach, Timo has become an icon of neighborhood restaurants since its opening in 2003.
The famous Italian-Mediterranean restaurant offers customers a timeless attentive dining room coupled with Chef Tim Andriola's delicious and innovative themed dishes, all of which have earned a following in the whole of South Florida.
Yes, not just in Sunny Isles Beach, folks!
It's the perfect dining spot for a quick bite, an intimate meal, or a fun meeting place to gather with family and friends.
With an exquisite menu that changes seasonally and offers a contemporary Italian-Mediterranean interpretation of traditional favorites complemented by an exceptional wine list of old world and new world selections alike, Timo Restaurant and Bar should be on your list of must-visit food stops in Sunny Isles Beach.
There's no better way to experience delicious food than at this four-star neighborhood culinary fare!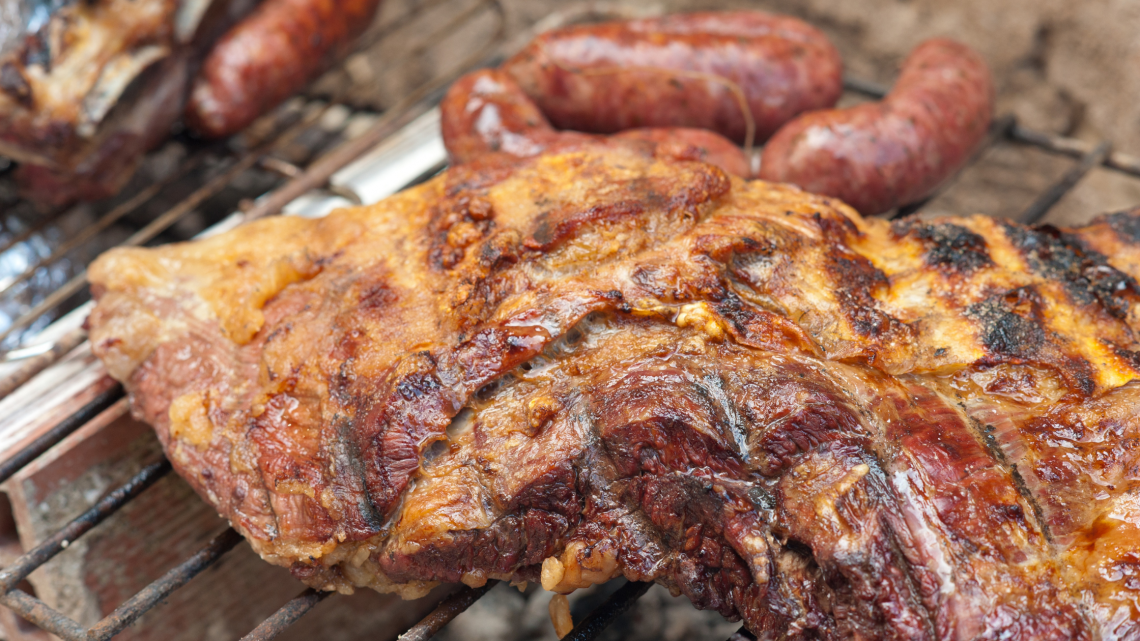 Baires Grill Argentinean Steak House
18090 Collins Ave, Sunny Isles Beach, FL 33160
✅ Dine-in - ✅ Outdoor seating - ✅ Delivery - ✅ Takeout - ✅ Curbside pickup
If you love barbecue (parilladas) and traditional Argentine cuisine, Baires Grill is the place-to-be!
Offering customers a full menu of authentic Argentine dishes, Baires Grill is a famous bistro that has earned a following in Sunny Isles Beach.
The restaurant treats guests to a warm and friendly environment, an extensive wine list of Argentina and California wines, and even authentic Argentine meat cuts to complete the dining experience!
Of course, in true Miami flair, Baires Grill also caters to diners who prefer veggies over meat, with an array of vegetarian dishes to satisfy their cravings.
There are also other dishes, aside from Argentinean, that can be ordered from their menu.
After a mouthwatering meal, don't forget to pass by their bar to get yourself a nice cold draft beer to end the night with a bang!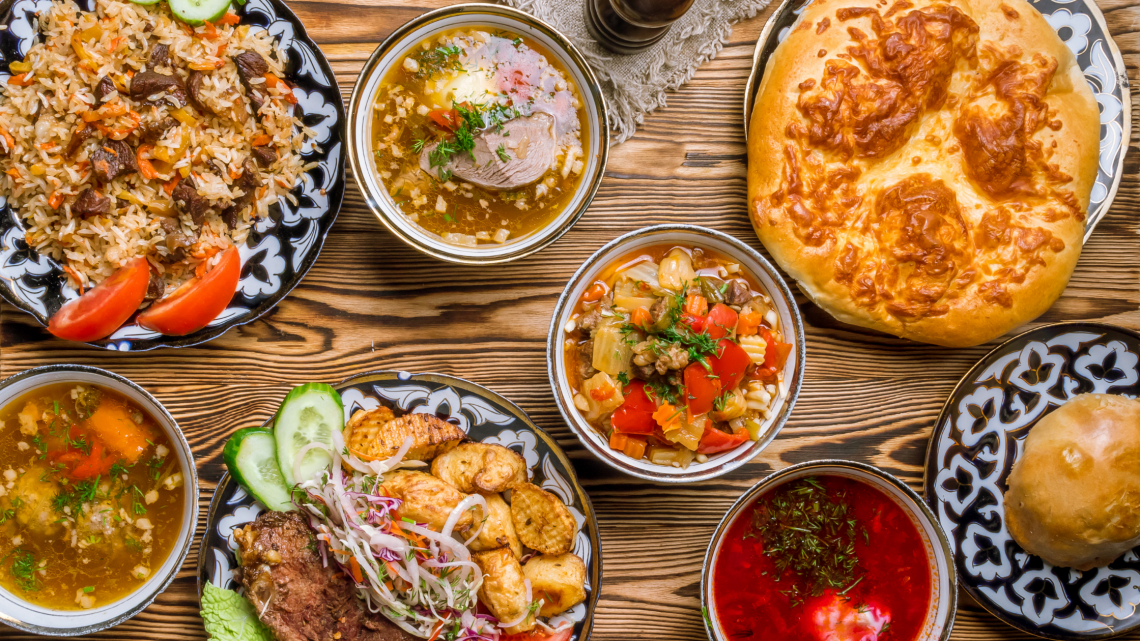 250 Sunny Isles Blvd, Sunny Isles Beach, FL 33160
✅ Dine-in - ✅ Outdoor seating - ✅ Takeout - ✅ Delivery
Are your tastebuds longing to try something new and different? Well, I know just the right Sunny Isles restaurant for you!
Offering customers delicious and authentic Uzbek cuisine, plus a chance to immerse in a unique concept of the Silk Route culture, Chayhana Oasis may be "one of the best Russian/Uzbek restaurants in South Florida by far," according to Sunny Isles diners around the globe!
Engage all your senses with Chayhana's flavorful dishes.
Most diners attest that you can never go wrong with whatever meal you choose from their menu, but to get a proper headstart, opt for the kebabs, chuchvara, cheburek, Lagman (of course), the lamb chops, and however many of their stuffed dumplings you can eat in one sitting!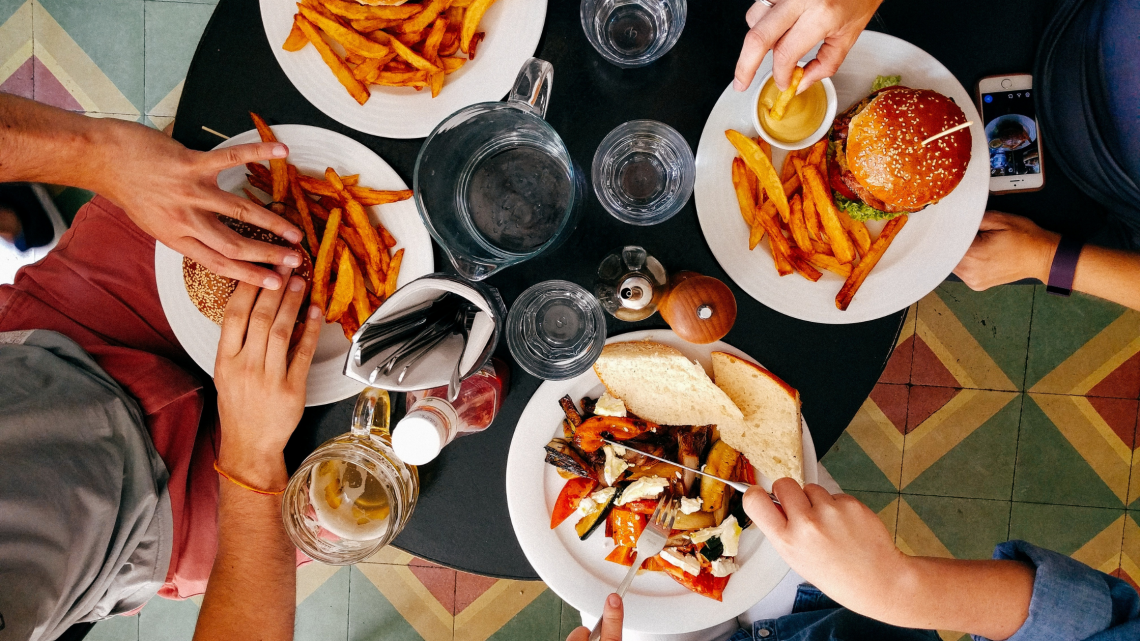 17070 W Dixie Hwy, North Miami Beach, FL 33160
✅ Dine-in - ✅ Outdoor seating - ✅ Takeout - ✅ Delivery - ✅ Curbside pickup
Great food, large portions, and awesome customer service-- Lettuce and Tomato Gastrobar is all Sunny Isles locals and tourists rave about, and quite frankly, it has all the right to be!
A fusion restaurant located in the heart of Florida's French Riviera, Lettuce & Tomato, is created and run by chefs who enjoy working with high-quality ingredients, making unique dishes at an affordable price.
The restaurant offers a full menu of your favorite American comfort food but adds a twist to each dish, with innovative ideas and unique flavors.
Burgers, sushi, sandwiches, and even dessert?
Yup, Lettuce & Tomato are all kinds of wonderful-- a treasure trove full of surprises in every bite!
Oh, and don't forget their steamed buns, veggie dishes, and the much-awaited Vegan menu that's coming soon!
Indeed, Lettuce & Tomato is a one-stop dining spot for all your cravings!

"Our home, priced at $1,225,000 was on the market for ONE YEAR with a local realtor without any offers...... the team sold it in 34 days at a price we were very happy with."
- Alicia Sandoval
"His high-end, digital marketing for sellers is truly cutting-edge and worlds ahead of the competition. Amit also offers hands-on buyer services that are the best you will find in the Coral Gables area. Hire him for all your real estate needs!"
Who are we?
We are the ALL IN Miami Group out of Miami.
We are Honduran, Filipino, Puerto Rican, Cuban, German, Hispanic, Indian, Syrian, and American.
We are Christian, Hindu, and Jewish.
We are many, but we are one.
We sell luxury homes in Miami, Florida.
Although some of our clients are celebrities, athletes, and people you read about online, we also help young adults find their first place to rent when they are ready to live on their own.
First-time buyers?
All the time!
No matter what your situation or price range is, we feel truly blessed and honored to play such a big part in your life.