Top 5 Places to Eat in Davie
Prefer listening to audio instead of reading, click the PLAY button below
🎧
Food lovers are naturally always on the hunt to eat at the most famous spots anytime they travel somewhere new, and in Davie, they surely won't be disappointed!
A famed "Cowboy" town of Florida, offering a rural atmosphere, Western-themed district, and sprawling educational complex that fosters an environment that stands out from the rest, Davie is a unique gem in Broward County.
The community boasts a lush 35 square miles, of which 34.9 square miles is land and 0.85 square miles is water, nearby large thoroughfares such as the Ronald Reagan Turnpike, I-595, and I-75.
And in terms of getting the best food "adventure" around Florida, this sunny town boasts a dining scene as appealing as its rich sights!
Latin American, Peruvian, European, classic American, Tex-Mex, and more-- there's no shortage of good eats in Davie for sure!
Get ready to dig in!
Here are the Top 5 Eats to try while you're here. (in no particular order)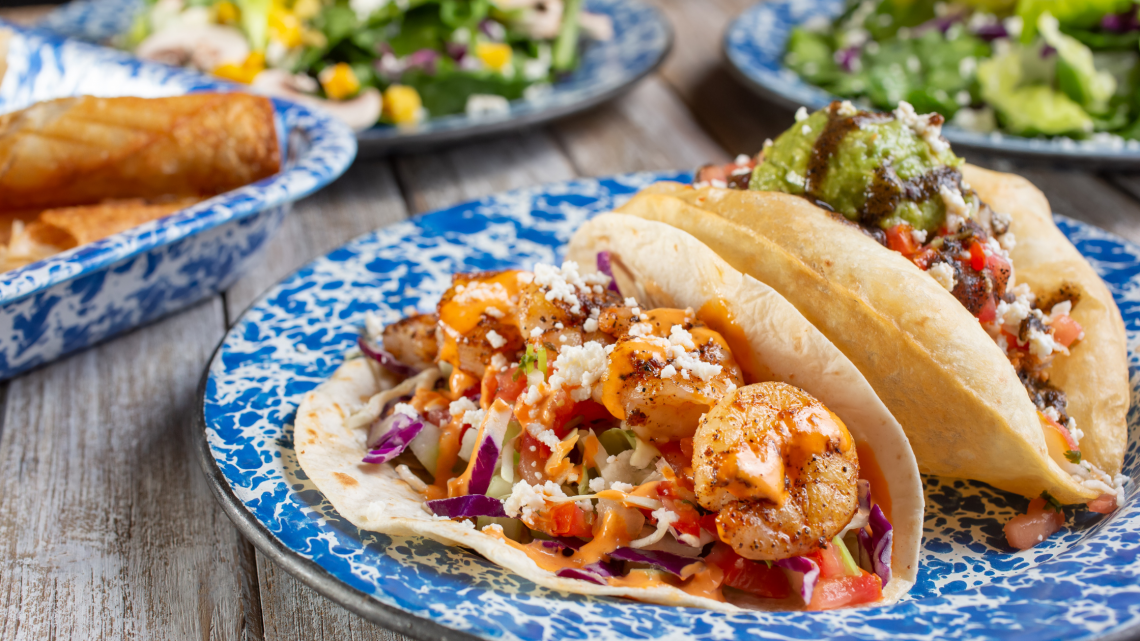 4400 S University Dr, Davie, FL 33328
✅ Takeout - ✅ Dine-in - ✅ Outdoor Dining - ✅ Delivery
A go-to place for food lovers seeking the famed Tex-Mex fare, Tijuana Taxi Co. stands out as one of the best-rated restaurants in Davie-- for a good reason!
Opening its doors to Davie locals, tourists, and neighborhoods nearby since 2004, Tijuana Taxi Co. Mexican Cuisine and Cantina serve fresh Mexican & Tex-Mex dishes and legendary Margaritas perfect for a night out in town!
Here, huge portions, a diverse selection of cocktails, and its unusually inviting atmosphere run the show-- customers deserve nothing less!
And when it comes to fan-favorite dishes, the Havana Steak, Steak & Mushroom, and Fresh Guacamole for your appetizer are the best ones to try out, especially if you're trying Mexican food for the first time.
Don't forget to have a glass of margarita cocktail drink for a well-rounded dining experience at Tijuana's. It's a must to pair with their Authentic Platters!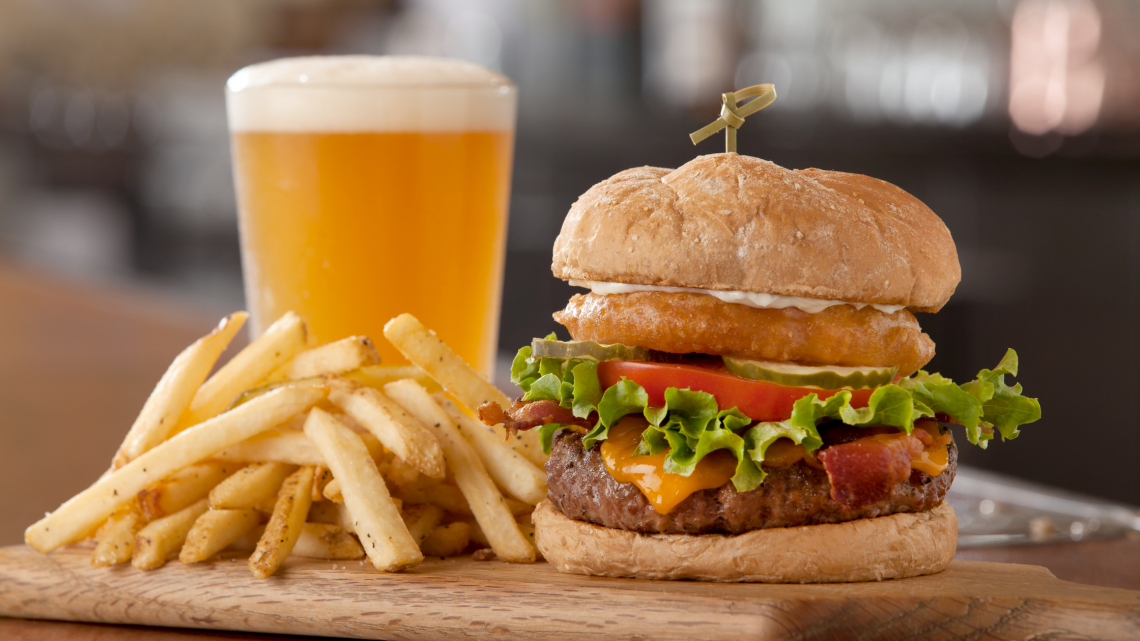 2000 S University Dr, Davie, FL 33317
✅ Takeout - ✅ Dine-in - ✅ Outdoor Dining - ✅ Delivery
The second you step inside Twin Peaks, you'll know it's so much more than your typical sports bar-- from the interiors down to their Twin Peaks Girls that ensure every guest feels like a regular!
Welcome to Twin Peak, a famous Davie sports bar that has caught the hearts (and tummies) of sports enthusiasts and non-sports aficionados alike.
For one, their restaurant transports you to an environment reminiscent of a comfortable cabin in the mountains.
Even a first-time guest will feel the familiar warmth a lumberjack would expect walking into their local lodge.
Second, their Scratch Kitchen never bunts when it comes to the menu.
Whether it's lunch, happy hour, or dinner, guests can expect made-from-scratch menu items to satisfy every appetite – even that of an axe man.
And their signature 29° Beer?
Their rotating selection of fan favorites and in-house brews in perfectly frosted 22 oz. mugs are the guests' trusted companions in victory or defeat.
Not to mention, their Twin Peak Girls have the prettiest faces and offer the best customer service-- an essential ingredient to the perfect Twin Peak lodge experience!
Are you intrigued?
Try dining at Twin Peaks now!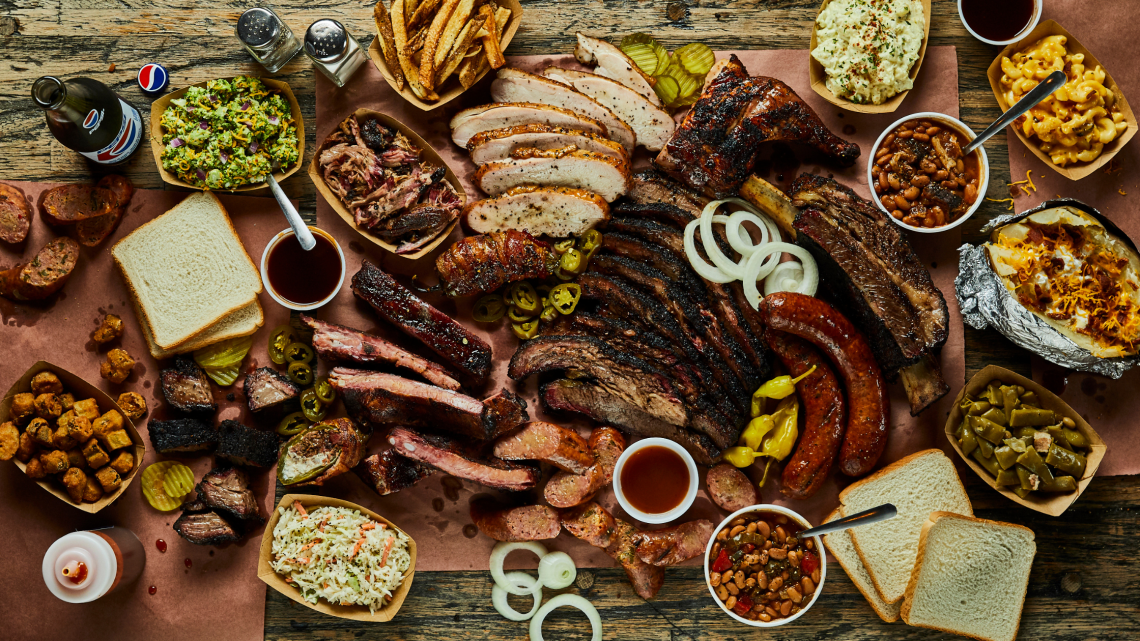 2411 S University Dr, Davie, FL 33324
✅ Takeout - ✅ Dine-in - ✅ Outdoor Dining - ✅ Delivery
There is nothing more American than BBQ, and it tastes ten times BETTER when you're eating it with MEANING and PURPOSE!
Say hello to MISSION BBQ, a Davie staple since 2011.
The BBQ spot lives by its mission to show gratitude to all who serve the country with their passion for BBQ-- soldiers, firefighters, police officers, first responders, and all those who sacrifice for the communities.
And with their menu of authentic BBQ made from the freshest and most delectable ingredients, they successfully pay tribute to those who've made the country great-- and they want you to join this cause too!
Drop by and help them complete their mission.
Aside from the chance to scarf down delicious Smokehouse Signatures, meat dishes, sandwiches, salads, and combos, you get to give back and donate to their chosen national and local charitable organizations!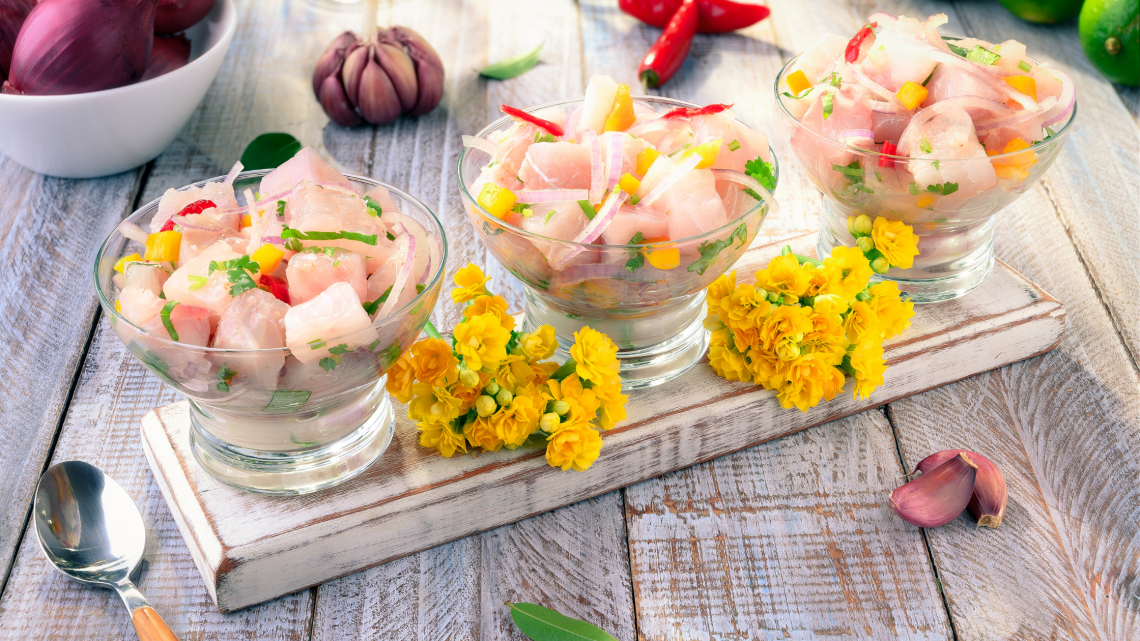 1910 S University Dr, Davie, FL 33324
✅ Takeout - ✅ Dine-in - ✅ Delivery
Get ready for a rocking Peruvian experience because Ceviche 595 is here to bring the tasty flavors of Peru all on one piping hot meal!
A Peruvian hot spot that promise to provide a complete gastronomic experience and a journey through fresh flavors and top-notch food quality since 2002, Ceviche 595 is not just your run-in-the-mill meetup place for an afternoon brunch or a girls' night out-- it's an unnegotiable item on your itinerary!
There's no way you should miss eating at this Davie household name!
But food isn't this restaurant's only strong suit!
Ceviche 595 also offers alcoholic and non-alcoholic drinks plus desserts, so you're covered in every angle!
To put it simply, it's a neighborhood gem!
Come out and experience a celebration of good eats and good times for Brunch, Lunch, Dinner, or Happy Hour.
Their vibrant bar with open kitchen views is the perfect spot for sipping, socializing, and savoring crazy good ceviche.
Hurray for seafood all around!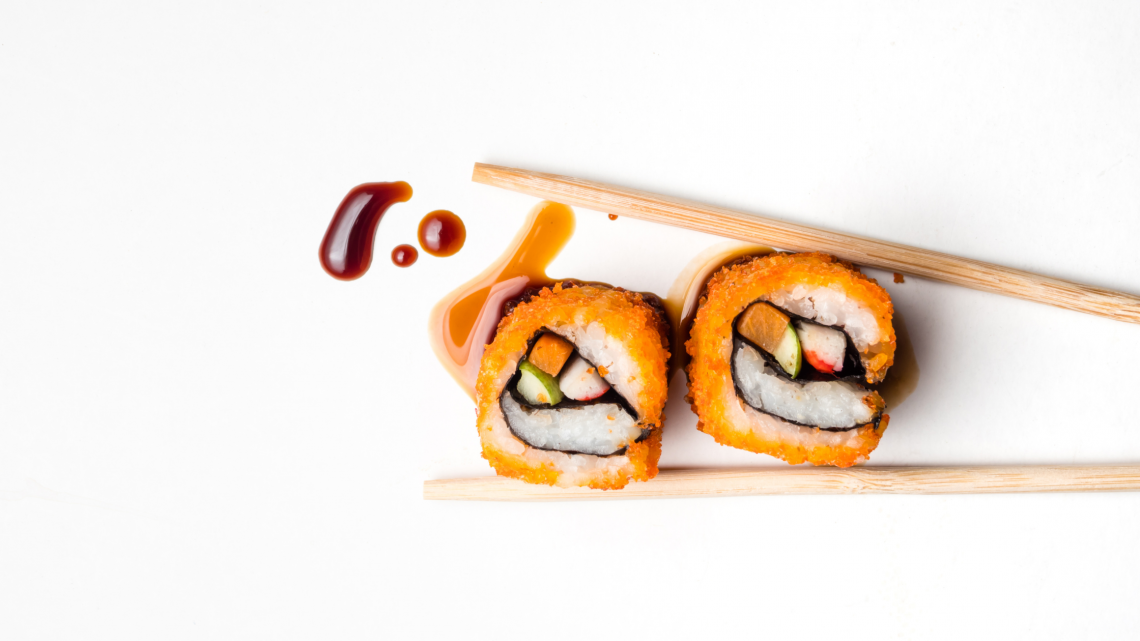 3305 S University Dr, Davie, FL 33328
✅ Takeout - ✅ Dine-in - ✅ Delivery - ✅ Outdoor Dining
Good buffets don't come around very often, so dining at Shinju isn't one you should miss when in Davie!
Armed with a good price range and delicious food selection, Shinju Japanese Buffet is a famous Davie buffet spot to have all-you-can-eat international cuisines, seafood, STEAK(!!), and other Japanese specialties like sushi rolls and sashimi!
The good news is that everything on the buffet table is (surprisingly) fresh and made in small batches to preserve quality, so you won't even feel like you're dining at a buffet!
It's a great Davie food spot to try if you have a big appetite and looking to save while stuffing yourself up with a hot meal(s).

"Our home, priced at $1,225,000 was on the market for ONE YEAR with a local realtor without any offers...... the team sold it in 34 days at a price we were very happy with."
- Alicia Sandoval
"His high-end, digital marketing for sellers is truly cutting-edge and worlds ahead of the competition. Amit also offers hands-on buyer services that are the best you will find in the Coral Gables area. Hire him for all your real estate needs!"
Who are we?
We are the ALL IN Miami Group out of Miami.
We are Colombian, Filipino, Cuban, German, Hispanic, Indian, Syrian, and American.
We are Christian, Hindu, and Jewish.
We are many, but we are one.
We sell luxury homes in Miami, Florida.
Although some of our clients are celebrities, athletes, and people you read about online, we also help young adults find their first place to rent when they are ready to live on their own.
First-time buyers?
All the time!
No matter what your situation or price range is, we feel truly blessed and honored to play such a big part in your life.