Top 5 Hotels in Upper East Side
Get yourself "amped up" for an adventure through an eclectic Miami community with a kitschy blend of urban sophistication in a rural setting-- this is Upper East Side, Magic City's MiMo (Miami Modern) District!
Featuring three distinct residential neighborhoods, Belle Meade, Bay Point, and Morningside, Upper East Side sits on Biscayne Bay, north of Edgewater, east of Little Haiti, and south of the village of Miami Shores.
The expansive 27-block district of residential, single-family subdivisions lies between 50th and 77th Streets on Biscayne Boulevard, putting the area in a fantastic location just outside Miami's urban center!
But that's not all!
Upper East Side also offers its own rejuvenated hotspot of umbrella-blanketed cafés spilling onto the sidewalks, charming boutiques, consignment stores, and trendy eateries, all housed inside restored retro-style structures, a.k.a the "MiMo Biscayne Boulevard Historic District," making it, in its own right, a Miami travel destination to watch out for!
So, if you love food, nature, and the city's creature comforts, it's time to plan your Upper East Side accommodations, starting with hotel accommodations!
Here are the top five hotels in Upper East Side.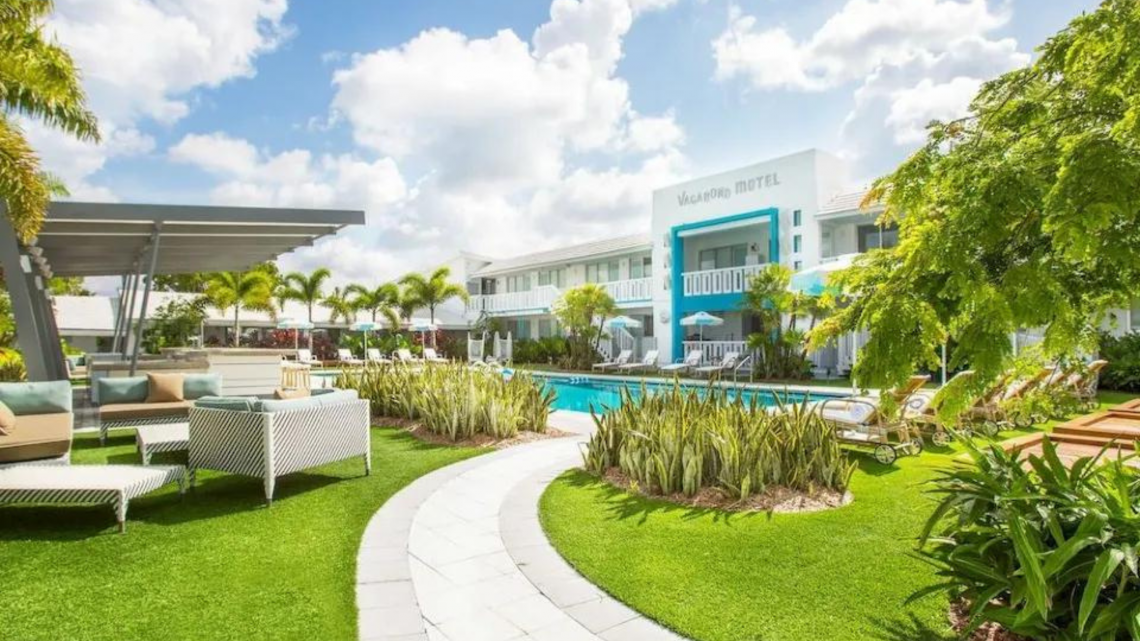 7301 Biscayne Blvd, Miami, FL 33138
Welcome to The Vagabond Hotel Miami, a renovated cosmopolitan mix of vibrance, creativity, fun, and all things "hassle-free," where guests can live glamorously and fabulously within Upper East Side Miami!
Part style icon, part boutique hotel, and in a class of its own, Vagabond Hotel Miami reestablishes its glamorous past as a fabled Rat Pack hangout, offering guests an Upper East Side "whirlwind love affair" from its 42 uber-chic guest rooms wrapped in a timeless "Do Not Disturb" world of designer home comforts and tech-savvy conveniences to its meticulous service from the highly trained, friendly and knowledgeable staff!
Discover a retro-chic Miami hotel experience within the comforts of Vagabond Hotel Miami's guest rooms and suites, featuring bold hues, intricately stenciled geometric wall art, fresh new carpeting, original terrazzo or wood flooring, luxurious custom-made furniture, snazzy hypo-allergenic Italian beds, complimentary high-speed Wi-Fi, eco-chic toiletries, spacious private bathrooms with rainshower heads, and state-of-the-art 40" flat-screen TVs!
For your food cravings, Vagabond Hotel Miami has two on-site restaurants, Aqua, its pool bar, and Mr. Mandolin, offering healthy, casual Mediterranean cuisine created by the team behind Mandolin Aegean Bistro!
Vagabond Hotel Miami also features a stunning iconic mermaid and dolphin mosaic tile pool with oversized lounge chairs, a fitness center, meeting spaces, and complimentary coffee and tea served all day in the lobby!
Make the Vagabond Hotel Miami your ideal base for an afternoon of exploring Downtown, South Beach, Midtown, the Wynwood Art Scene, the Design District, and the very best of South Florida's dining, business, shopping, sports, and sightseeing hotspots!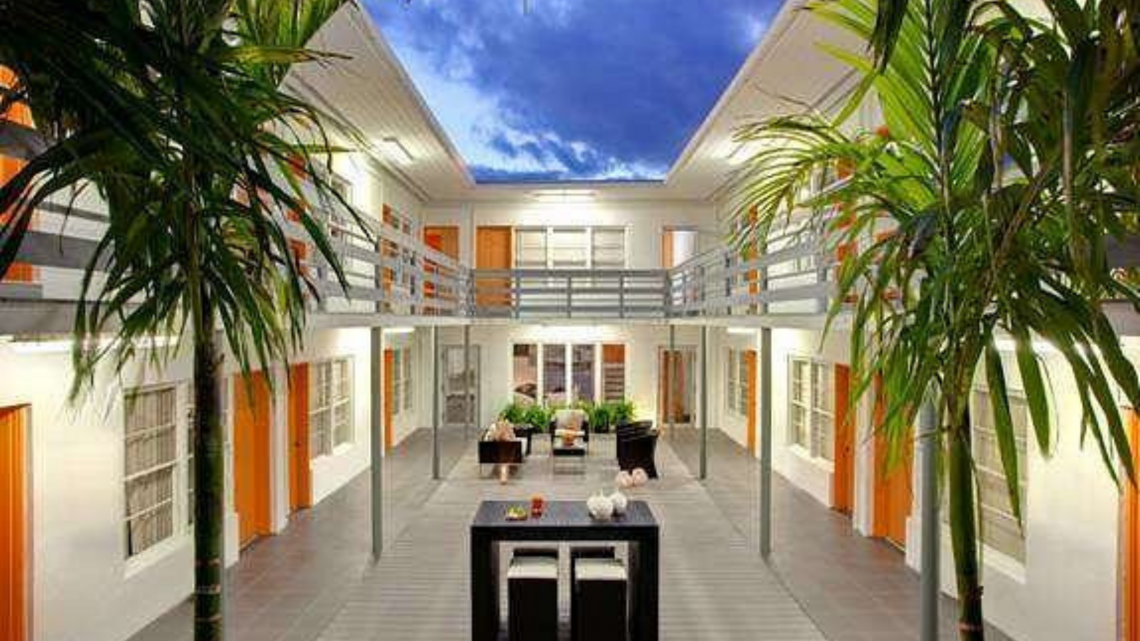 2) Travelodge by Wyndham Miami Biscayne Bay
5255 Biscayne Blvd, Miami, FL 33137
Book a room at Travelodge by Wyndham Miami Biscayne Bay Hotel and kick off your Upper East Side adventure with a relaxing and comfortable stay-- and lots of savings to spend on your exciting vacay!
Conveniently located off US-1 in the MiMo Biscayne Boulevard Historic District, just eight miles from Miami International Airport (MIA) and a short drive to both downtown Miami and Miami Beach, Travelodge by Wyndham Miami Biscayne Bay provides guests easy access to the top Miami attractions, including the Wynwood Walls, Pérez Art Museum Miami, and Adrienne Arsht Center for the Performing Arts!
Apart from its ideal location, Travelodge by Wyndham Miami Biscayne Bay boasts top-notch amenities, including a 24-hour front desk, free Wi-Fi, a multilingual staff, and free parking (goodbye, outrageous Miami parking fees!).
Meanwhile, all Travelodge by Wyndham Miami Biscayne Bay rooms includes a microwave, refrigerator, air conditioning, coffee/tea maker, hair dryer, bathroom amenities, alarm clock, a work desk, and an HDTV.
Travelodge by Wyndham Miami Biscayne Bay also offers an on-site ATM, daily housekeeping, and an on-site guest laundry for your convenience.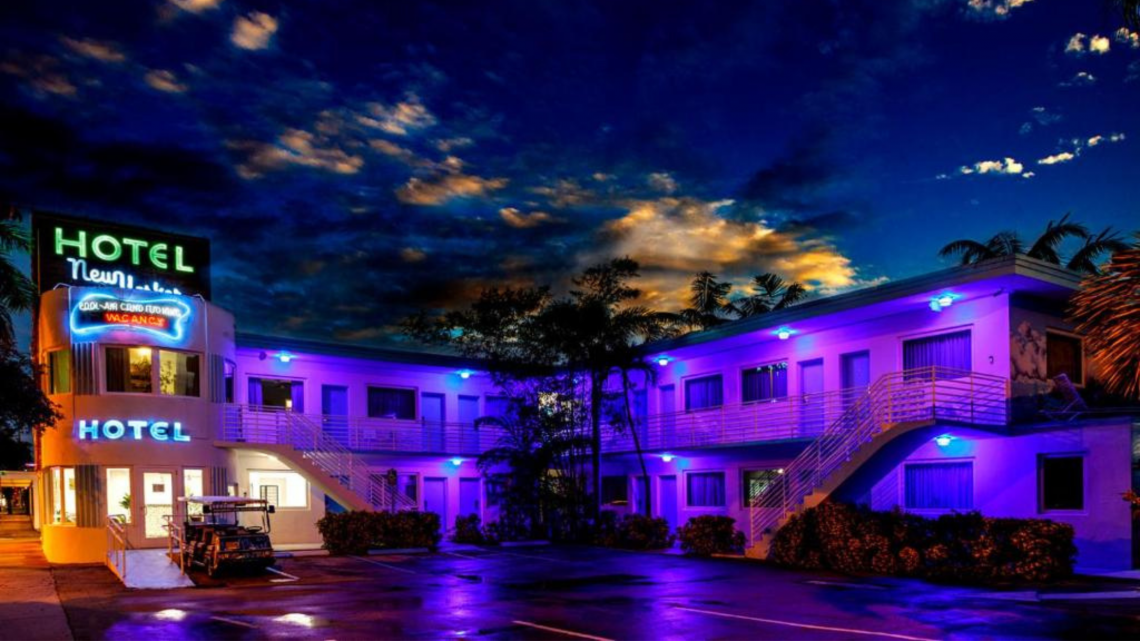 6500 Biscayne Blvd, Miami, FL 33138
If you're looking for accommodation in the heart of the famous MiMo District, book your stay at the Hotel New Yorker Miami, a neighborhood hotel revered as Upper East Side's "secret gem" due to its expansive area and lush nature!
Set in a classic Miami hotel from the 1950s, The Hotel New Yorker transports guests to a tropical, inviting, laid-back resting pad that sets the mood for diving into a Miami escapade that excites the nostalgic adventurer, armed with contemporary rooms furnished with flat-screen TVs, High-speed internet, mini-fridges, and comfortable beds.
At The Hotel New Yorker, a distinct Retro vibe is seen throughout, its interiors brimming with funky paintings, cute artwork, and bright colors.
Albeit The Hotel New Yorker may seem like a "no-nonsense" type of accommodation, offering only a few amenities compared to most hotels, it's the perfect "home base" for your Morningside escape, especially if you're looking to explore nearby communities during your stay.
Do you feel like going for a relaxing swim after a day's worth of travel? Enjoy a quick dip at The Hotel New Yorker's well-maintained outdoor pool and rest in one of its lounge chairs!
The Hotel New Yorker also offers free parking, complimentary continental breakfast, a shuttle service with transportation to the airport, South Beach, and the Port of Miami, and a newly renovated lobby and cafe for your pick-me-up coffee runs!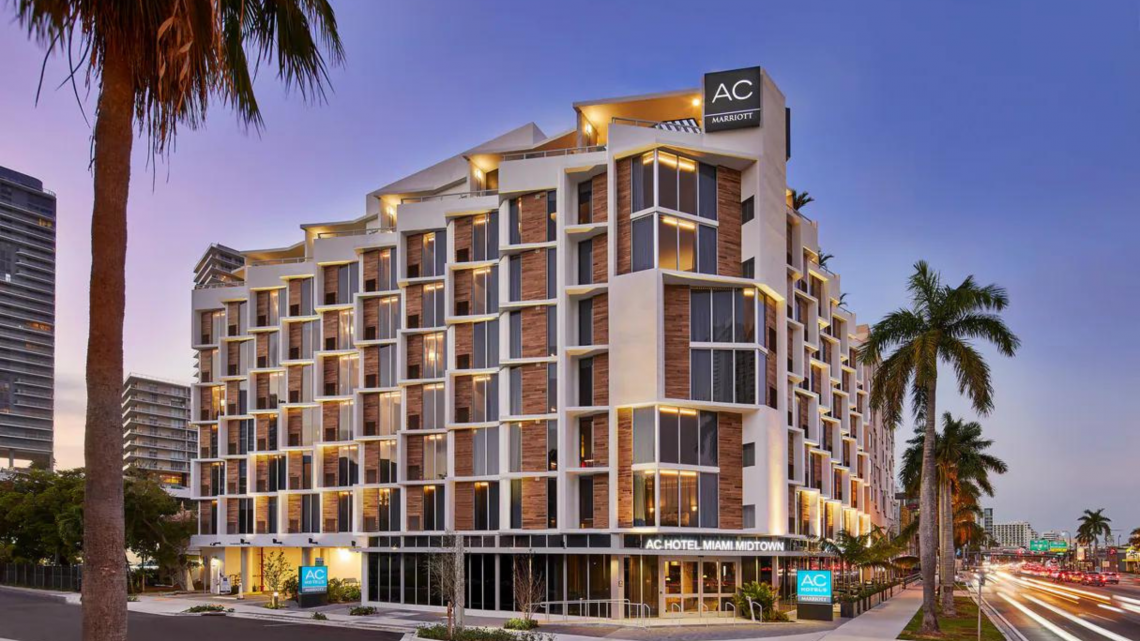 4) AC Hotel by Marriott Miami Wynwood
3400 Biscayne Blvd, Miami, FL 33137
Everyone deserves an unforgettable travel experience, especially at a charming destination like metro Miami, and there's no other place to book your stay than at AC Hotel by Marriott Miami Wynwood, only a 6-minute drive from Upper East Side!
Oozing with a polished, modern elegance, the AC Hotel by Marriott Miami Wynwood is a luxury hotel boasting a sleek style with a European twist, complimentary WiFi, and flexible workstations for hitting deadlines.
The signature AC Hotel by Marriott Miami Wynwood experience starts with a delicious breakfast at the AC Kitchen, where guests enjoy freshly baked croissants, artisan cured meats, and assorted quiches.
Move on with the rest of your day at the rooftop pool and high-tech fitness center to rejuvenate your body and spirit while taking in breathtaking skyline views, and spend your evening unwinding at the AC Lounge with its unique tapas menu and signature cocktails!
Meanwhile, all AC Hotel by Marriott Miami Wynwood rooms feature scenic views and modern European décor, carefully curated with signature bedding with custom duvets and plush mattresses, a high-speed WiFi connection, ergonomic workstations, and an in-room Smart TV with Netflix access.
Best of all, AC Hotel by Marriott Miami Wynwood is PET-FRIENDLY, which means Fido can enjoy all these premium amenities with you!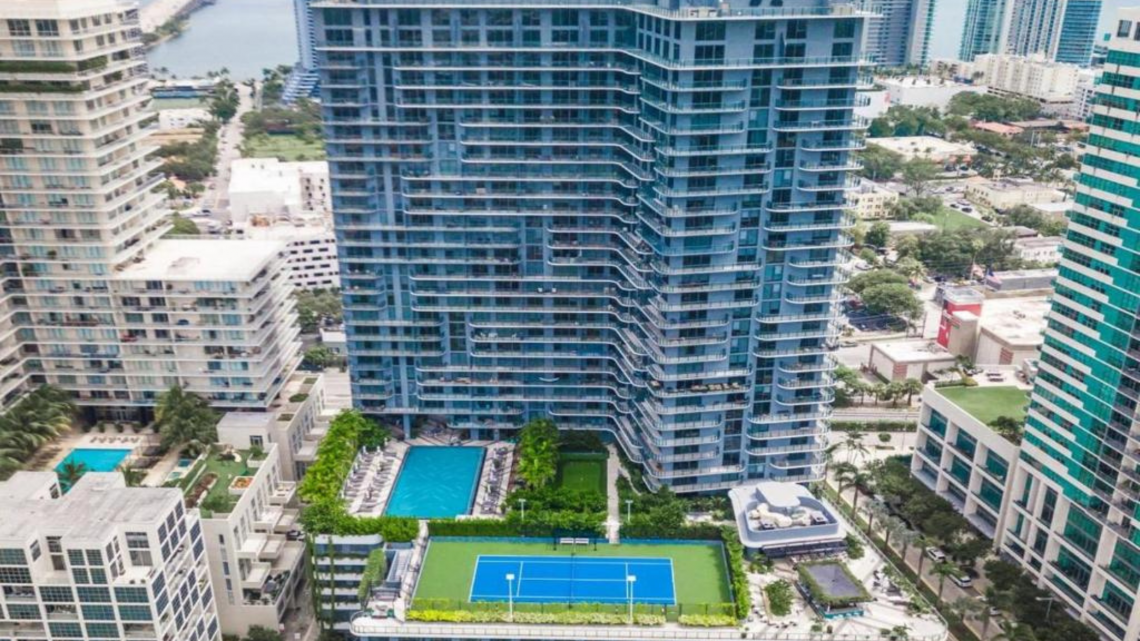 101 NE 34th St, Miami, FL 33137
In the heart of Miami's hippest neighborhood lies the Hyde Midtown Miami, a hotel taking inspiration from today's most provocative creators of fashion and art by making high design part of everyday life with eclectic and authentic amenity spaces for lounging, fitness, and entertainment.
And yes, this incredible hotel is only 7 minutes away from Upper East Side!
At Hyde Midtown Miami, stylish and state-of-the-art are an understatement, considering its unparalleled luxury amenities-- a vast pool, tennis court, fitness centers with the latest equipment, a small golfing area, a business and meeting center, and A DOG PARK for your four-legged companion!
Meanwhile, the Hyde Midtown Miami accommodations are a mix of studios and suites featuring stunning interiors by David Rockwell and breathtaking Miami city views, all equipped with a spacious bathroom and shower area, comfortable beds, a kitchenette with fridge, microwaves, Allesi china and flatware, and a minibar curated with Hyde Midtown Miami signature items!
Hyde Studio ADAs also have balconies with breathtaking Miami city views!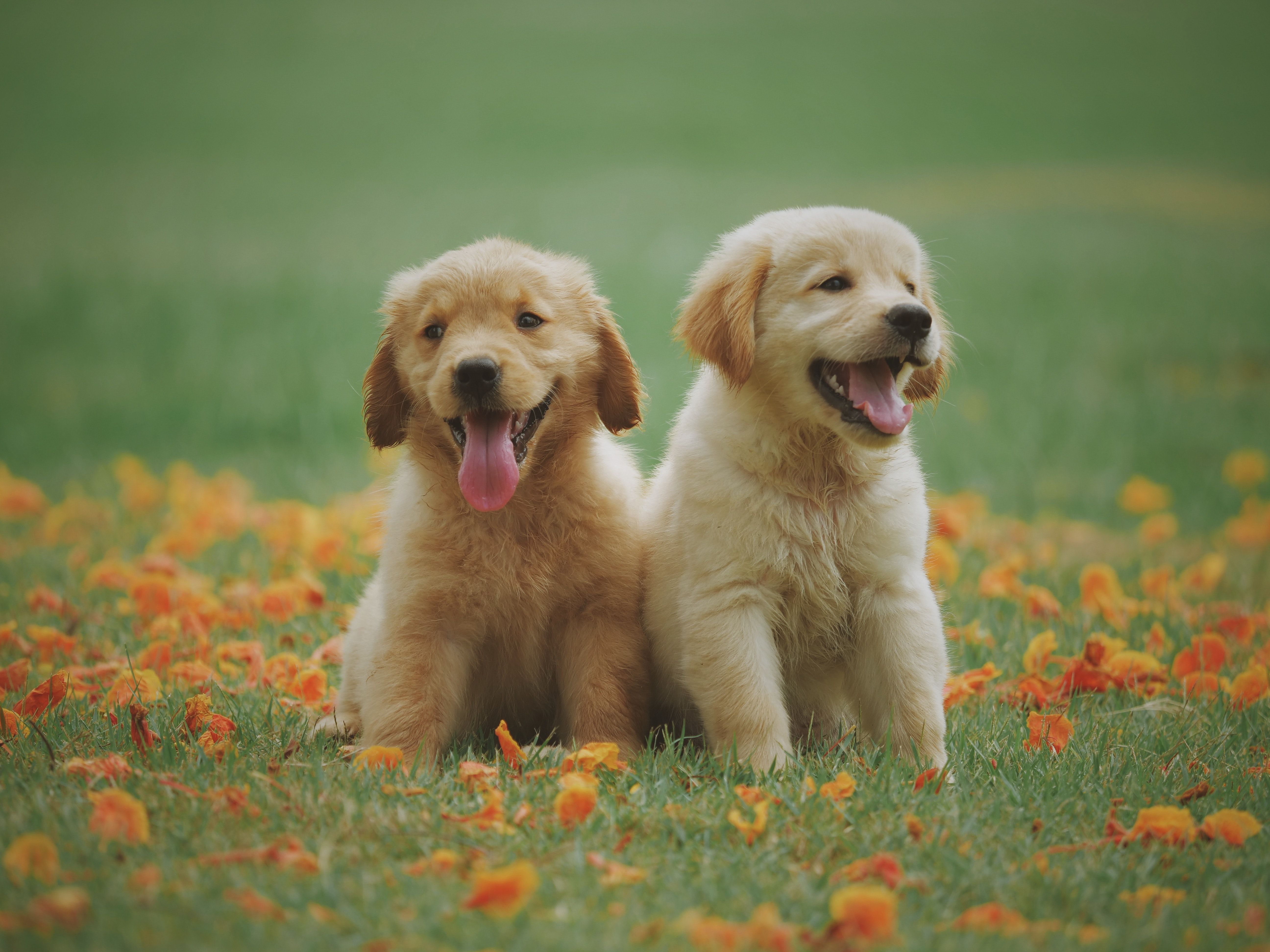 Here are the BEST dog parks in Miami. We analyzed 55 different neighborhoods in Miami, and...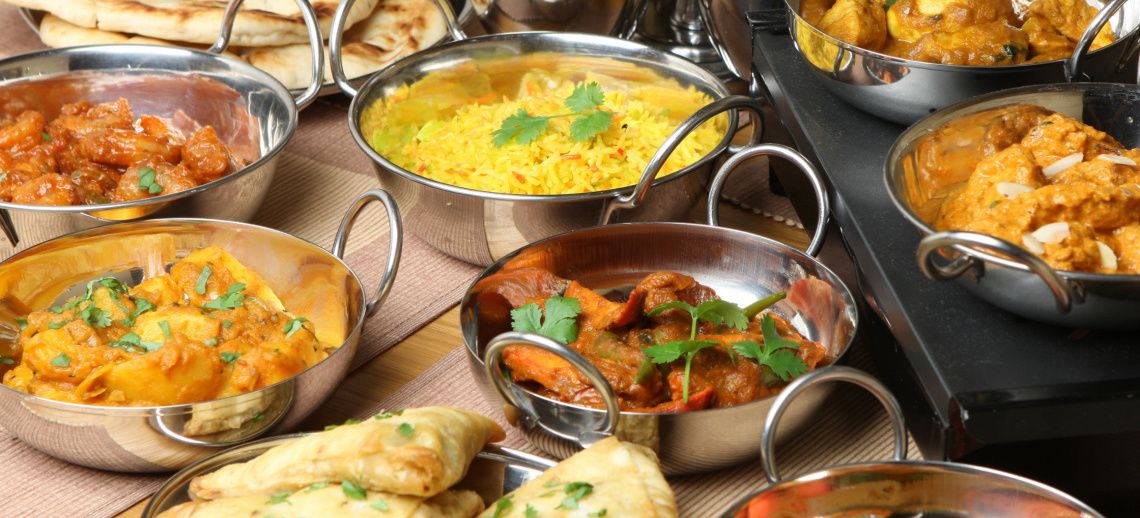 If you are a foodie or just love to eat as much as I do, here are my picks for the best pl...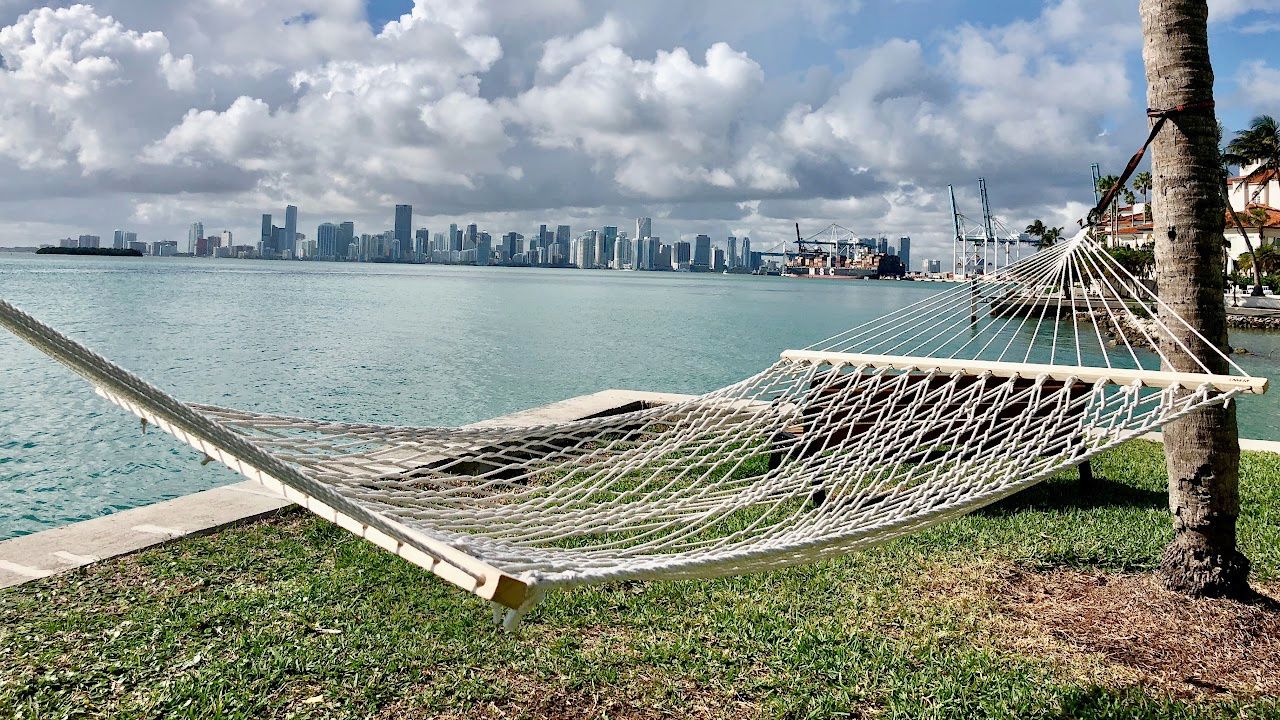 Discover Miami's top neighborhoods and schools with our comprehensive guide! Find the perf...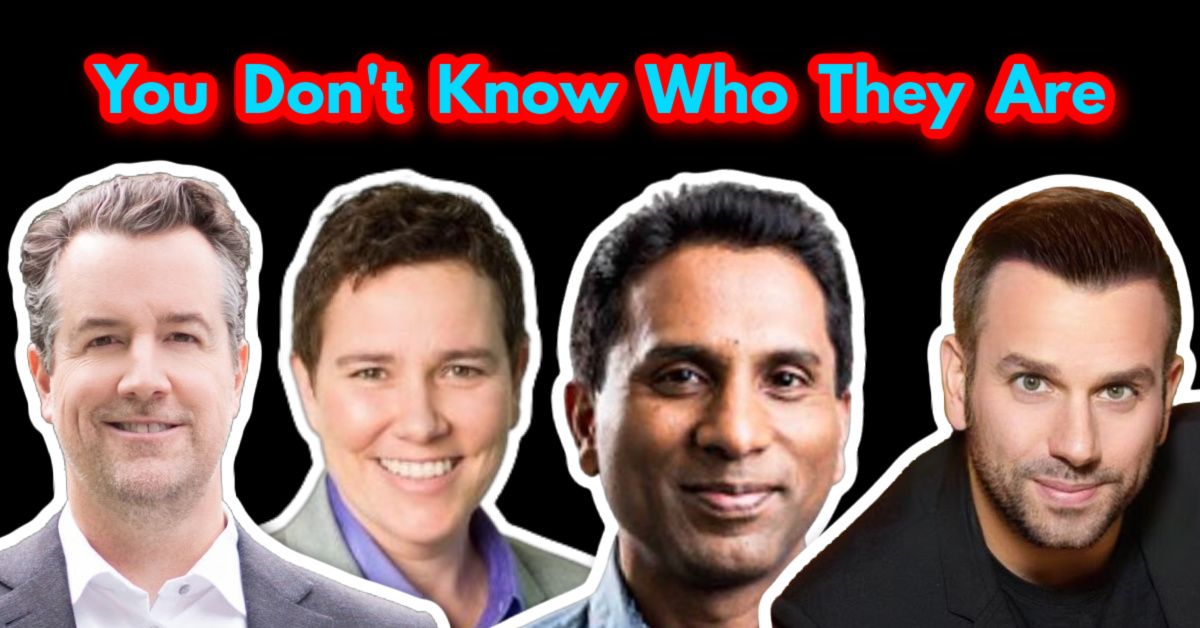 Sotheby's, Coldwell Banker, EWM, eXP, and the list goes on and on. This is absolutely why ...
Who are we?
We are the ALL IN Miami Group out of Miami.
We are Colombian, Filipino, Cuban, German, Japanese, French, Indian, Syrian, and American.
We are Christian, Hindu, and Jewish.
We are many, but we are one.
We sell luxury homes in Miami, Florida.
Although some of our clients are celebrities, athletes, and people you read about online, we also help young adults find their first place to rent when they are ready to live on their own.
First-time buyers?
All the time!
No matter what your situation or price range is, we feel truly blessed and honored to play such a big part in your life.