Get a front-row seat smack in the middle of Magic City's famed urban center and enjoy premium worldly pleasures in a snap of a finger!
Say hello to Brickell, hailed "Manhattan of the South," a decorated Metro Miami city among the list of USA's bustling financial districts, drawing tourists with its vibrant, eclectic, and immensely dynamic atmosphere coupled with luxurious high-rise buildings and scenic city views.
Despite being one of the city's oldest neighborhoods, as you can tell, Brickell is far from 'outdated'-- in fact, quite the opposite!
One can even say it's Miami's ULTIMATE hotspot, home to an explosion of newly built condominiums, trendy new bars, restaurants, and endless shopping, charming folks from around the globe!
So, if you're thinking of giving this "booming" city a visit, you'll need an equally stunning accommodation to match the experience, and luckily, I've got you covered!
Here are the top five hotels in Brickell.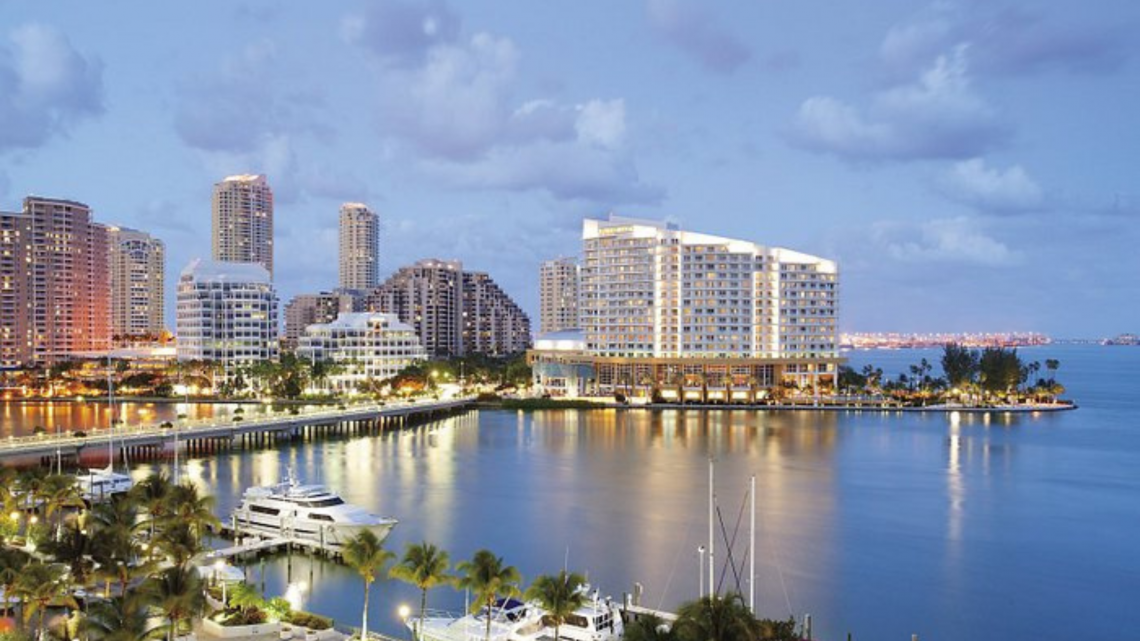 500 Brickell Key Dr, Miami, FL 33131
Book your stay at a unique urban resort nestled on a three-acre land at exclusive Brickell Key and treat yourself to an unbeatable five-star hotel experience raved by tourists worldwide!
Yes, ladies and gents, I'm talking about Mandarin Oriental Miami!
Providing guests with lush open spaces and light sea breezes, Mandarin Oriental Miami boasts an ideal location within walking distance to the finest shopping, dining, and nightlife Miami destinations, all while providing the ultimate tranquil oasis for an escape.
At Mandarin Oriental Miami, all rooms and suites feature a curve Art Deco facade with stylishly understated, contemporary décor inspired by its Oriental heritage, complete dramatic views of Biscayne Bay and Miami's skyline through its private balconies.
Mandarin Oriental Miami accommodations range from rooms to specialty suites, including connecting and accessible rooms for families and big groups.
Mandarin Oriental also has an in-house spa, salon, restaurant, and unique indoor and outdoor function and event venues that cater to the most discerning guests.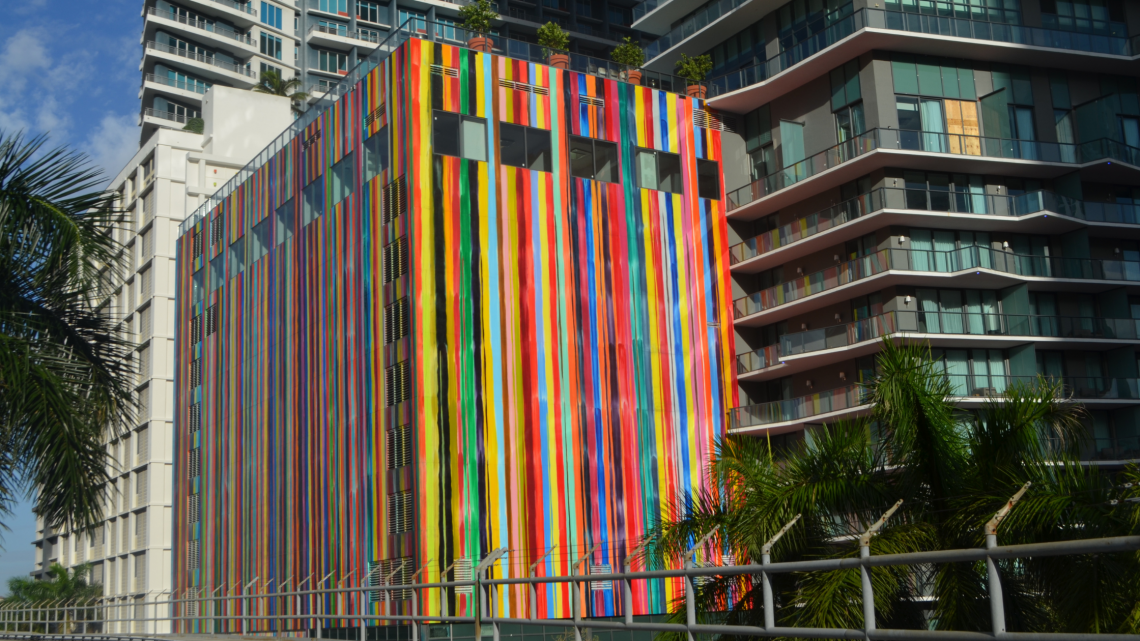 1300 S Miami Ave, Miami, FL 33130
Set on South Miami Avenue in the heart of Brickell is the SLS Brickell Hotel & Residences, a famous Brickell accommodation marrying the genius design of Philippe Starck with Magic City's luxurious lifestyle.
Conjuring a unique experience for its guests, SLS Brickell Miami delights all senses and fires up the imagination, boasting an unparalleled ambiance that comes alive during poolside soirées on the luxuriously landscaped Altitude Pool terrace with private cabanas and alfresco dining, all day long and late into the night.
Meanwhile, SLS Brickell Miami suites are also not one to discount, with its chic amenities, luxury linens, and beautiful balconies with spectacular panoramic views of downtown Miami, all 124 rooms beautifully designed by Philippe Starck and amenities by Ciel Spa.
Each room features immaculate decor and luxuries like modern furnishings, a minibar, high-speed Wi-Fi, nightly turndown service, rainfall showerheads, and complimentary robes and slippers.
Apart from this, SLS Brickell Miami offers guests three in-house dining and drinking destinations, Fi'lia, The Lounge at SLS Brickell, and Altitude, where they'll find world-class decor, superb cuisine, and "the scene" akin to SLS, creating the best-- and most memorable-- Miami dining experience.
SLS Brickell Miami is also a famous wedding and events venue with more than 58,000 square feet of indoor and outdoor event space and boasts an in-house spa, Ciel Spa, for all the guests' pampering needs.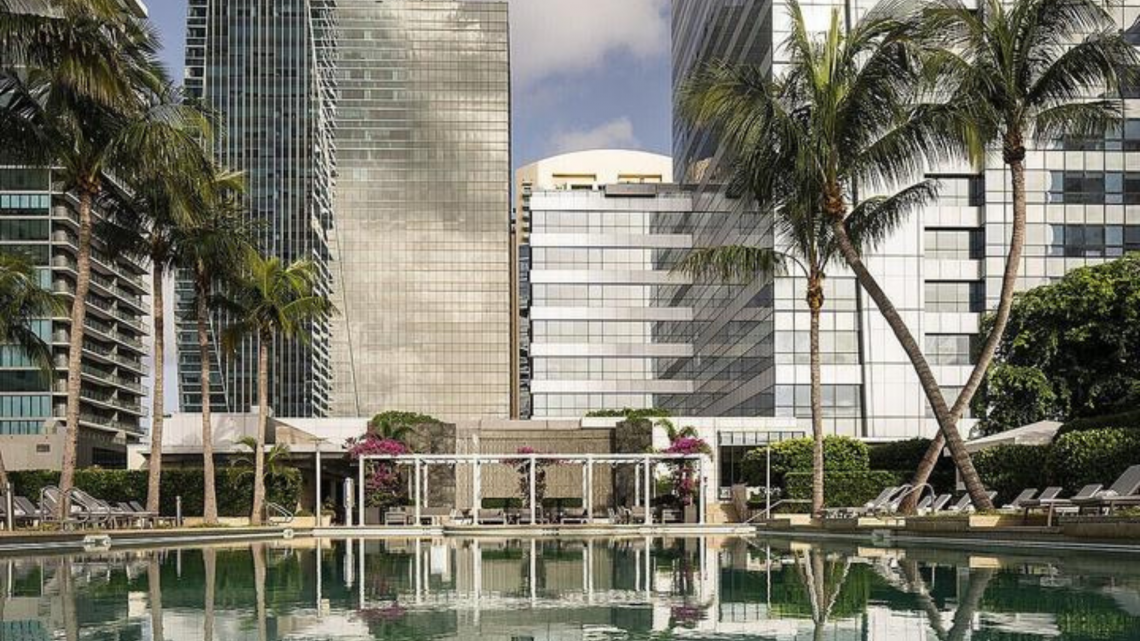 1435 Brickell Ave, Miami, FL 33131
Explore the trendy Brickell Avenue, and you'll find the best of both big city adventure and a tropical getaway all in one destination-- the Four Seasons Hotel Miami.
Set on a two-acre sunkissed sanctuary with a lifestyle-inspired lobby, in-house restaurants, and spacious guest rooms and suites, Four Seasons Hotel Miami puts guests in awe and exceeds their expectations.
Four Seasons Hotel Miami rooms include a flat-screen TV, a marble en suite bathroom, a work desk, an ergonomic chair, and a city or bay view.
When feeling famished, try a plate or two at Edge, Steak & Bar, one of Four Seasons Hotel Miami's in-house restaurants serving contemporary American cuisine from locally sourced seafood and vegetables to steaks in a dining room, bar, and outdoor terrace.
If you prefer dining at the poolside, enjoy cuisines inspired by the coastal regions of Mexico, Latin America, and the Caribbean served by BAHÍA, Four Seasons Hotel Miami's other in-house restaurant.
Four Seasons Hotel Miami also boasts a Pool Terrace, private cabanas, an art collection, exclusive fitness facilities, an in-house spa, a whirlpool, and an on-site boutique.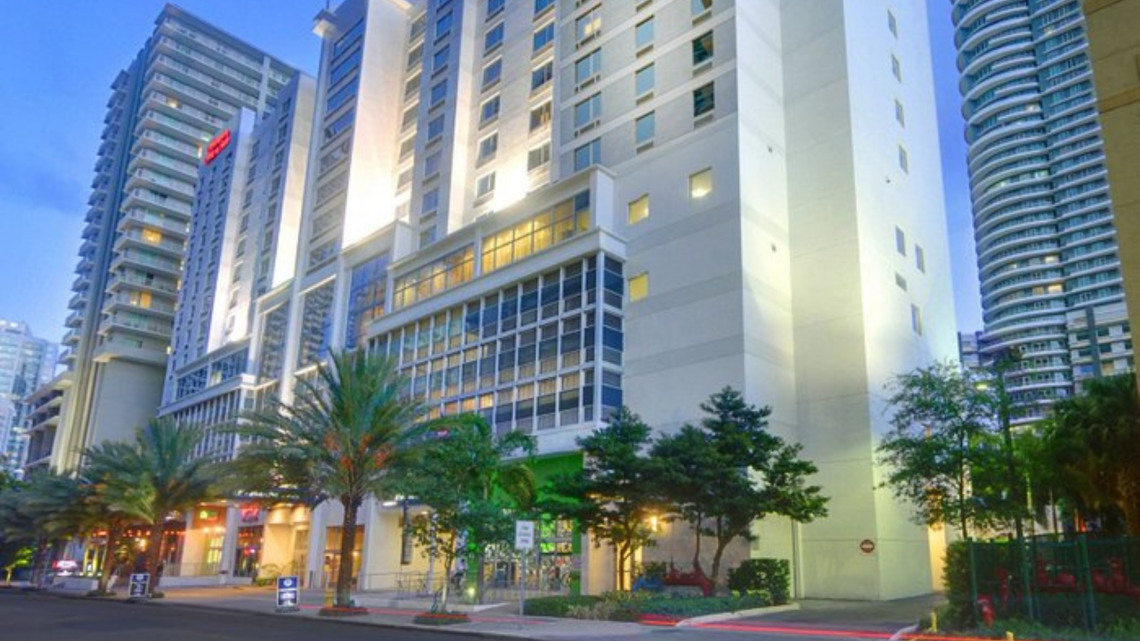 4) Hampton Inn & Suites by Hilton Miami Brickell Downtown
50 SW 12th St, Miami, FL 33130
For a luxurious stay on a budget, look to Hampton Inn & Suites by Hilton Miami Brickell Downtown, a boutique-style hotel combining urban design, eclectic mix, contemporary art collection, and Brickell elegance with the best price for business and leisure travelers.
A LEED Silver-certified hotel within walking distance to the best restaurants, cafes, bars, shopping, and entertainment hotspots, Hampton Inn & Suites by Hilton Miami Brickell Downtown provides guests comfort and convenience-- and a lot of time for shopping and exploring!
Meanwhile, Hampton Inn & Suites by Hilton Miami Brickell Downtown rooms boast premium amenities, including free hot breakfast, free high-speed Internet access, one or two beds, refrigerators, comfortable work desks, and flat-screen TVs.
Selected Hampton Inn & Suites by Hilton Miami Brickell Downtown rooms have whirlpools, roll-in showers, and microwaves.
Hampton Inn & Suites by Hilton Miami Brickell Downtown amenities include a fitness center, a 24-hour convenience store, an outdoor pool, and a business center.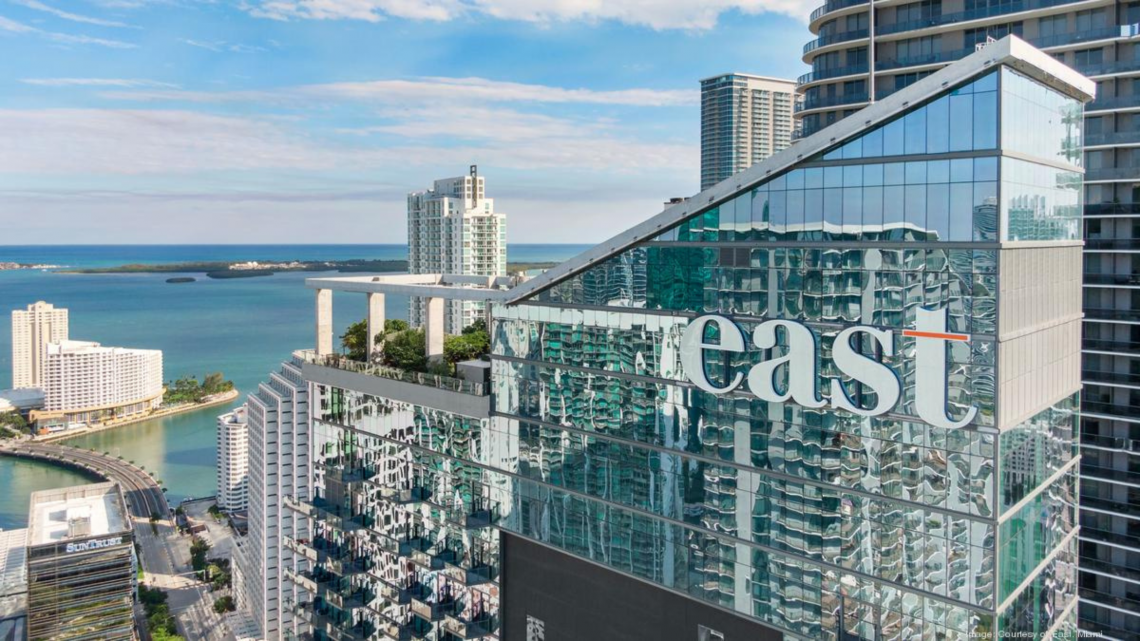 5) EAST Miami
788 Brickell Plaza, Miami, FL 33131
If you're looking for something trendy and tropical-- and dog-friendly (perfectly matching Miami, no less!), EAST Miami is your best bet, a playful lifestyle hotel with an Asian twist!
Dotted with palm trees and modern art, EAST Miami offers guests a relaxed space to work playfully and play productively, from its buzzing lobby and energetic co-working space to its airy sun-drenched guest rooms!
Further to its guest rooms, EAST Miami suites are eco-friendly by design, aiming to provide maximum comfort with a minimal energy footprint.
EAST Miami guest rooms and suites are upbeat, modern, and spacious, with floor-to-ceiling windows and private balconies featuring views of the Miami skyline and Biscayne Bay-- yes, all 263 of them!
Guests will also enjoy each room's walk-in rain shower, ultra-comfortable beds, latest high-tech gadgets, and complimentary WiFi – allowing them to work, play and stay in style!
EAST Miami also has four in-house restaurants and cafes and a pool and deck for a refreshing swim after a day in the city!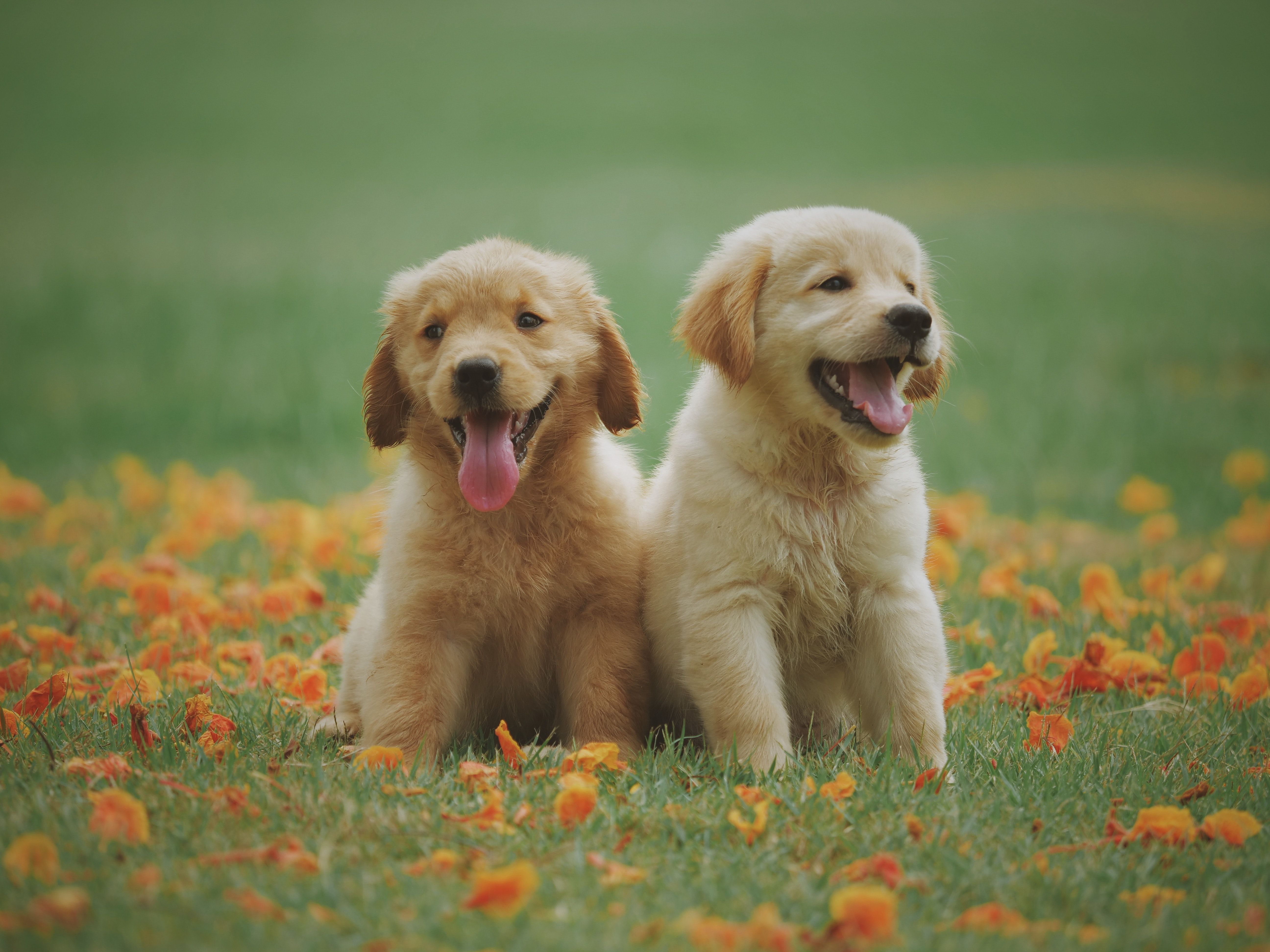 Here are the BEST dog parks in Miami. We analyzed 55 different neighborhoods in Miami, and...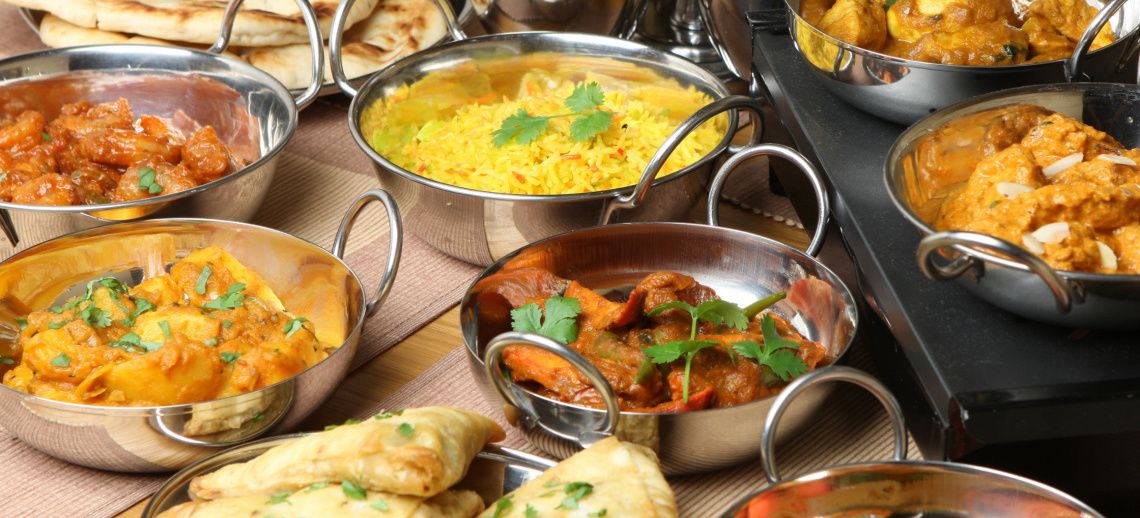 If you are a foodie or just love to eat as much as I do, here are my picks for the best pl...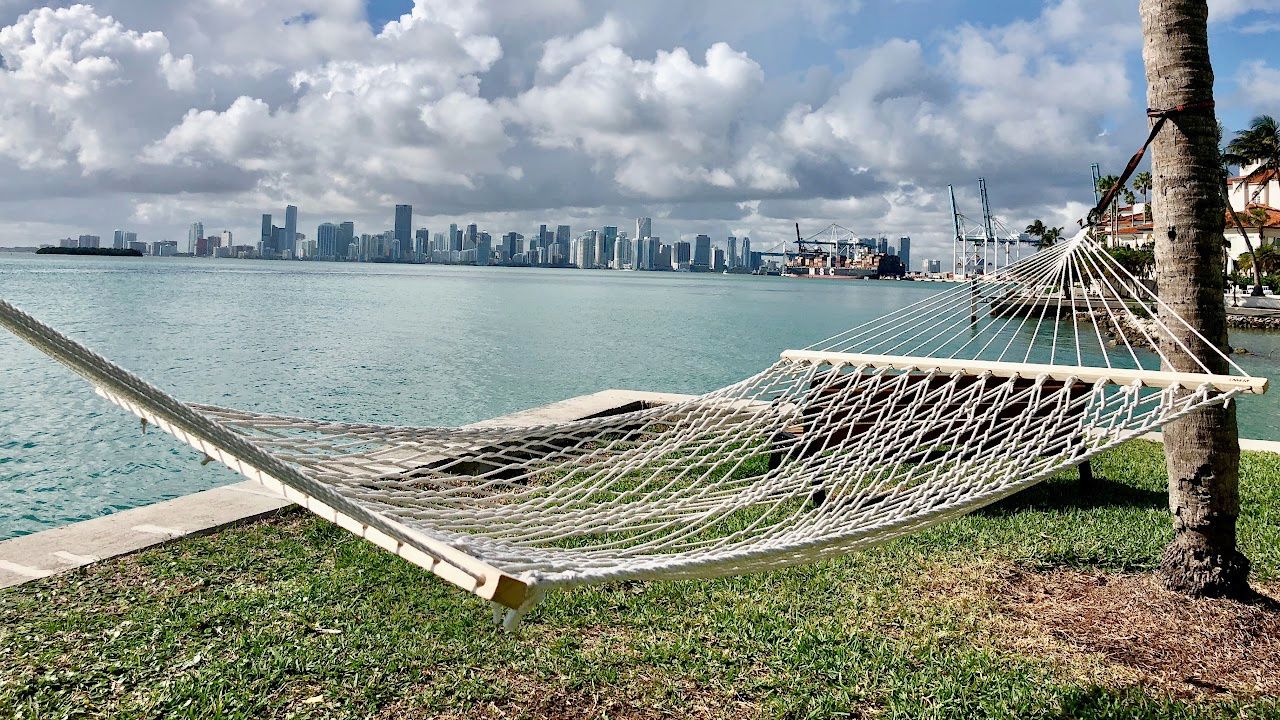 Discover Miami's top neighborhoods and schools with our comprehensive guide! Find the perf...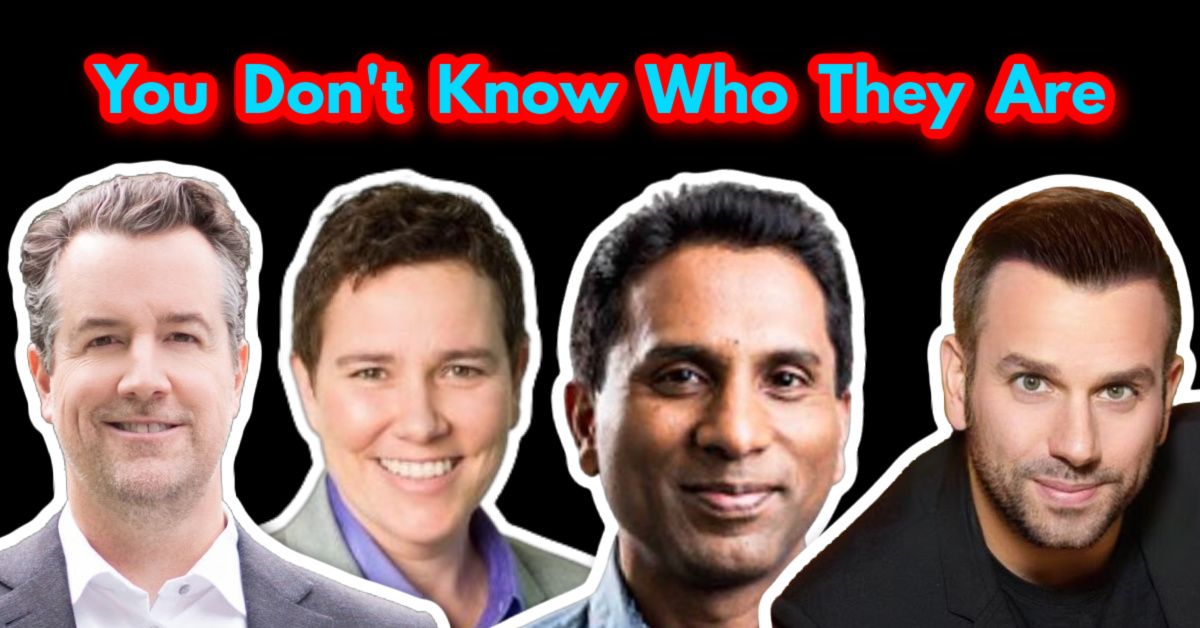 Sotheby's, Coldwell Banker, EWM, eXP, and the list goes on and on. This is absolutely why ...
Who are we?
We are the ALL IN Miami Group out of Miami.
We are Colombian, Filipino, Cuban, German, Japanese, French, Indian, Syrian, and American.
We are Christian, Hindu, and Jewish.
We are many, but we are one.
We sell luxury homes in Miami, Florida.
Although some of our clients are celebrities, athletes, and people you read about online, we also help young adults find their first place to rent when they are ready to live on their own.
First-time buyers?
All the time!
No matter what your situation or price range is, we feel truly blessed and honored to play such a big part in your life.