Top 5 Date Spots near Cocoplum
Fashion a fancy escapade fit for a QUEEN or KING with the most romantic spots around Cocoplum, a prestigious Coral Gables neighborhood hailed as"South Florida's Most Desirable Community!"
A gated community bordering the Gables Waterway and the edge of Biscayne Bay, boasting high-end properties, a private marina, safe streets, and world-class amenities, Cocoplum remains a part of the most coveted waterfront neighborhoods tucked in lavish Coral Gables.
To date, Cocoplum consists of 302 estate homes, including 172 waterfront residencies, proudly embodying the famed South Florida resort-style living while being moments away from all of Magic City's top neighborhoods and areas.
Coconut Grove, Ocean Drive, Miami Beach, South Beach, Downtown Miami-- yes, the list goes on!
And though only the 'lucky' ones (and its residents) can access this secluded community, Cocoplum's central location doesn't stop you from planning the DREAMIEST escape fitting the ONE TRUE QUEEN or KING of your life in and around its elite perimeter!
Here are the top five date spots near Cocoplum.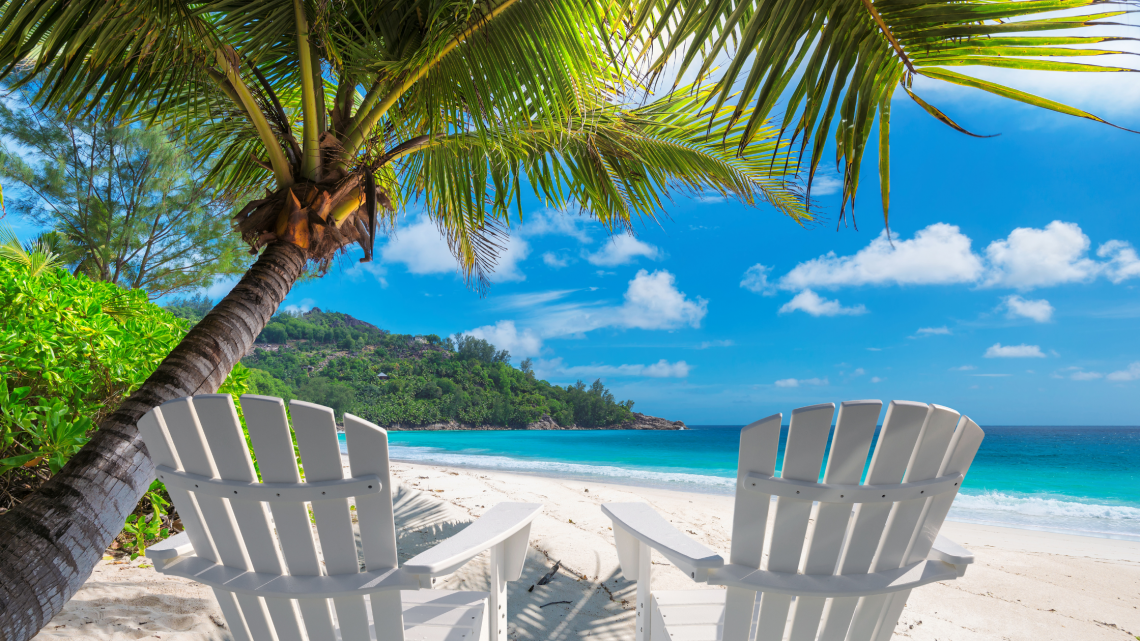 1) Soak up the warm rays of the sun at Tahiti Beach - Beach (For Residents and Their Guests Only)
Tahiti Beach Island Rd, Coral Gables, FL 33143
Are you dreaming of surprising your beloved with an uninterrupted "solo time" at a private beach?
It's time to exhaust those "higher-up" connections (a.k.a Cocoplum or Tahiti Beach residents) and get yourself access to Tahiti Beach's private beach because, I'm telling you, all that buttering up will be worth it!
A second gated community within Cocoplum, Tahiti Beach (the neighborhood) features magnificent waterfront homes with lavish details on sprawling lawns and gardens with lush tropical foliage and spectacular views from sunrise to sunset.
It is an exclusive residential area of 26 stunning estate homes on an island with--get this--private beach access!
Yes, Tahiti Beach has its OWN beach!
While quaint and uber-private, Tahiti Beach's beach (no pun intended) is serene with picturesque views, a few greens and coconut trees, and THE perfect spot for some "alone time" with your significant other-- but don't expect any public amenities!
It's also in front of private properties, so avoid disturbing the residents' privacy while you're there!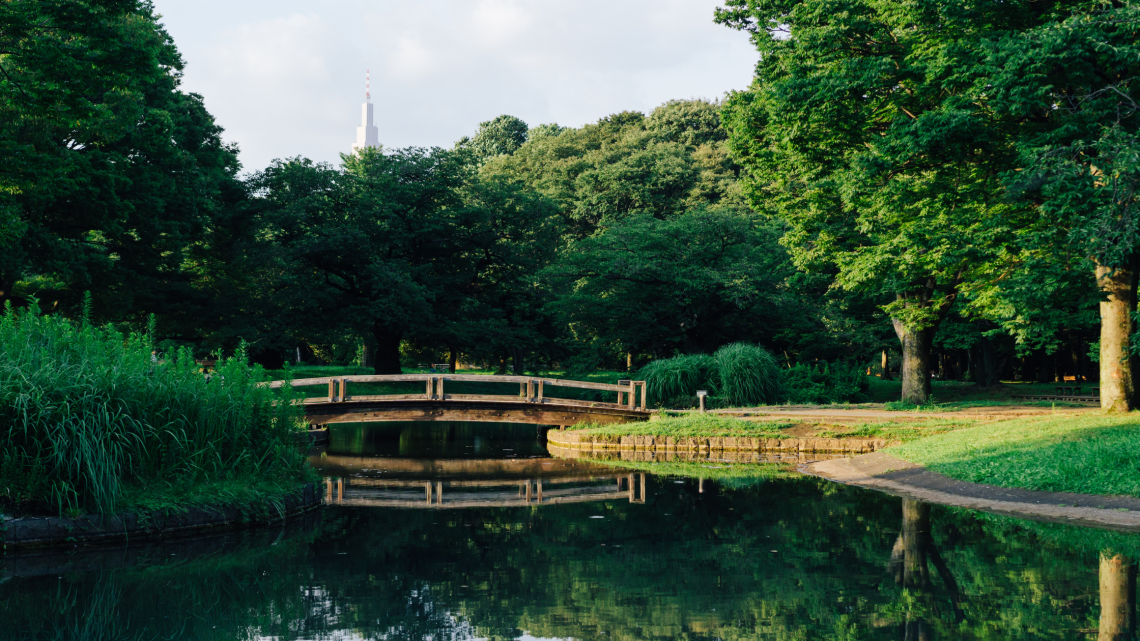 2) Color your date lush GREEN at Ingraham Park
4751 Ingraham Terrace, Coral Gables, FL 33133
After that dreamy private beach session, I'm sure your partner has developed a taste for the outdoors, so deepen your connection with Mother Nature with a quick stroll around Ingraham Park!
A leafy public nature spot featuring shaded benches, a playground, and scenic water views, Coral Gables' Ingraham Park is one of the few parks you can visit around Cocoplum, only a 4-minute drive!
Eclectic and lush with over two acres of open spaces and picnic tables, Ingraham Park has recently been revamped into a neighborhood park of elegance.
From its stunning fountain inspired by the Palace of Alhambra in Granada, Spain, to its enhanced landscaping, exercise stations, walking & jogging paths, misting machines, inviting benches, and more-- it's a sight to behold!
Along with Ingraham Park's reconstruction, you'll find a new bright red bridge enhancing the Commodore Bike Trail.
The bridge provides bicyclists and pedestrians a safe crossing over the Coral Gables Waterway between Cocoplum Circle and Ingraham Park.
Convenient, beautiful, and best of all, free-- it's a "no-brainer" dating spot to visit while you're on Cocoplum!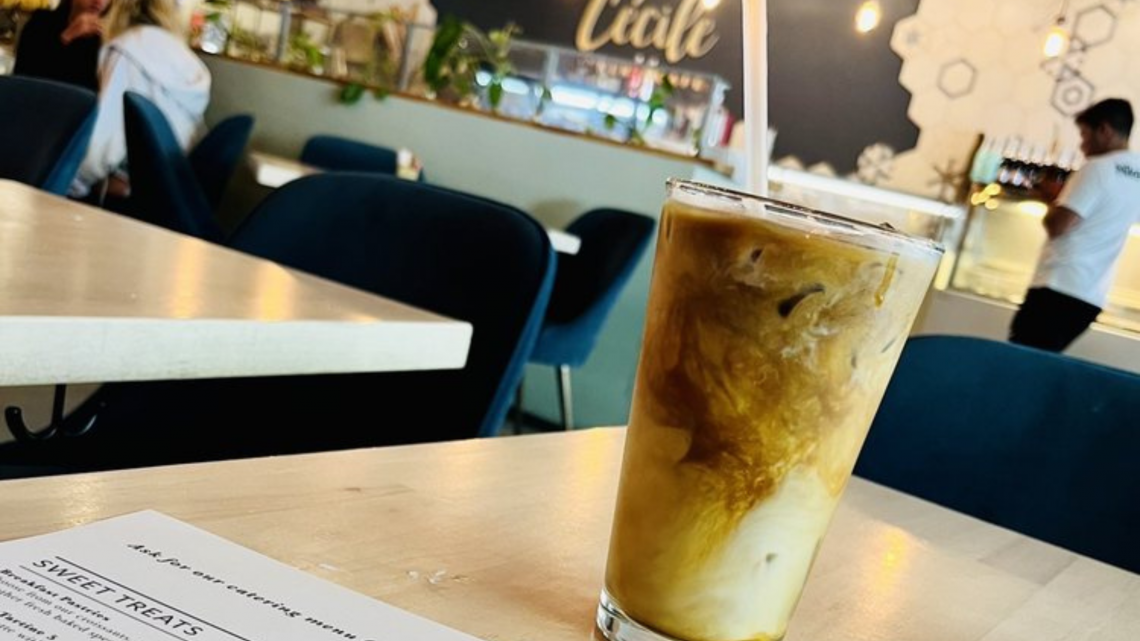 3) Share intimate conversations and a delicious meal at Cecile Bakery + Cafe
5744 Sunset Dr, South Miami, FL 33143
Forget the generic Starbucks coffee dates — it's a thing of the past!
To impress your precious date, it's time to go "indie!"
Say hello to Cecile Bakery + Cafe, a charming coffee shop in the heart of South Miami offering sweet and savory food items and, of course, the Star of the Show, different varieties of coffee!
Breakfast dishes, soups, salads, French faves, sandwiches and Tartines, hearty specials, and desserts — you name it, Cecil Bakery + Cafe delivers (literally!).
Cecil Bakery + Cafe also has a lineup of hot and cold coffee and non-coffee drinks, elevating your dining experience and fueling you up for the long day ahead!
Remember, fewer crowds mean a longer time for intimate conversations, so scratch off those big coffee shops from your list and head over to Cecil Bakery + Cafe, just 7 minutes away from Cocoplum!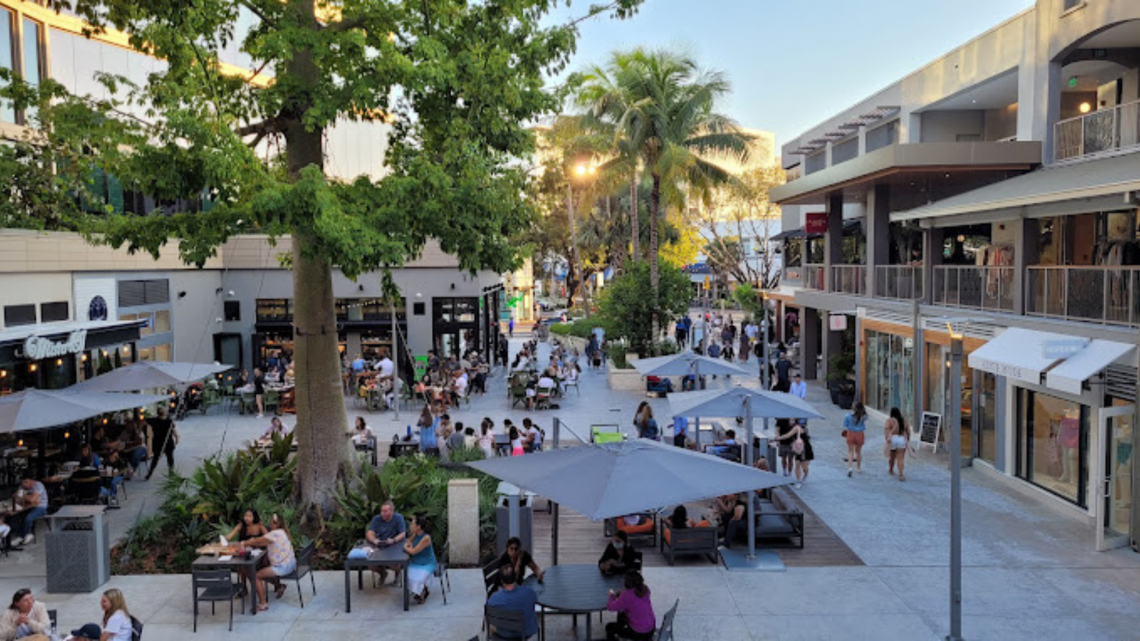 4) Go on a quick road trip to Cocowalk
3015 Grand Ave, Coconut Grove, FL 33133
Nature, delicious eats, shopping, and leisure right under one big roof?
There's no way your partner can resist!
Take your date for a ride to the revitalized urban village of CocoWalk, a unique retail and leisure space fitting a one-of-a-kind community, just 15 minutes away from Cocoplum!
Apart from its superb multi-use spaces filled to the brim with culture, commerce, shopping, and dining, CocoWalk invites visitors to discover, explore, and create-- with a pleasant side of tropical gardens and lush surroundings!
Explore CocoWalk's wild mix of independent boutiques and popular favorites-- you're better off not missing this precious experience, especially if you're looking to "WOW" your date!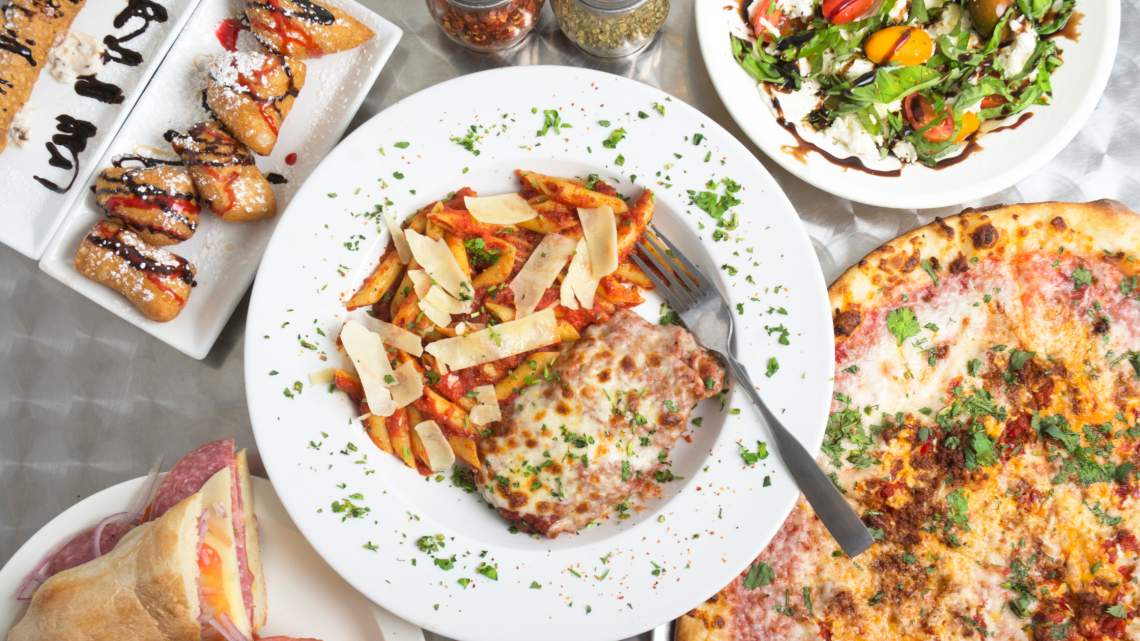 5) Have a sophisticated dinner date at Fiola Miami to cap off a ROYAL evening
1500 San Ignacio Ave, Coral Gables, FL 33146
As the sun sets, your MASSIVE appetite for delicious food slowly creeps in, and when you think about it, it's but natural — you DID have an overwhelming day around Cocoplum with your beau!
So, don't fight the urge to splurge and cap off that IMMACULATE evening with some authentic Italian fare at Fiola Miami, a sophisticated Italian bistro 8 minutes from Cocoplum!
Known for serving the tastiest Italian cuisine around Miami, dining at Fiola is like taking your tastebuds on a trip through the country shaped like a boot.
We're talking scrumptious concoctions inspired by traditional recipes throughout Italy, served in a warm, comforting ambiance that makes you feel like you're actually there rather than in Coral Gables!
Another thing Fiola is known for is infusing different cuisines into their Italian cooking, so you and your date also get to try innovative dishes alongside traditional ones!
I mean, Pasta Omakase?
That may sound made up, but Fiola makes all unique food creations possible!
Enjoy food far from your basic-- dine in at Fiola and see what the buzz is all about!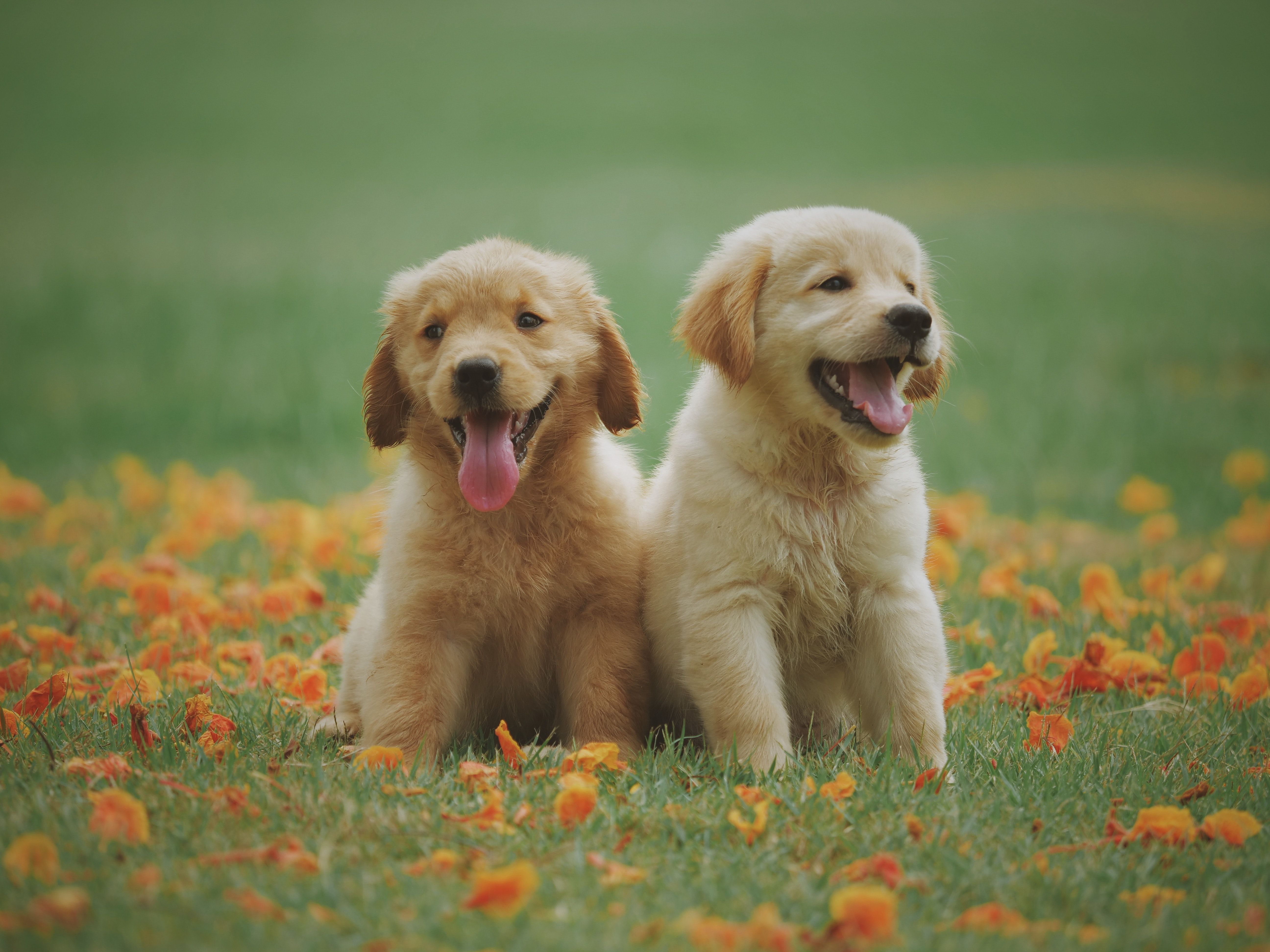 Here are the BEST dog parks in Miami. We analyzed 55 different neighborhoods in Miami, and...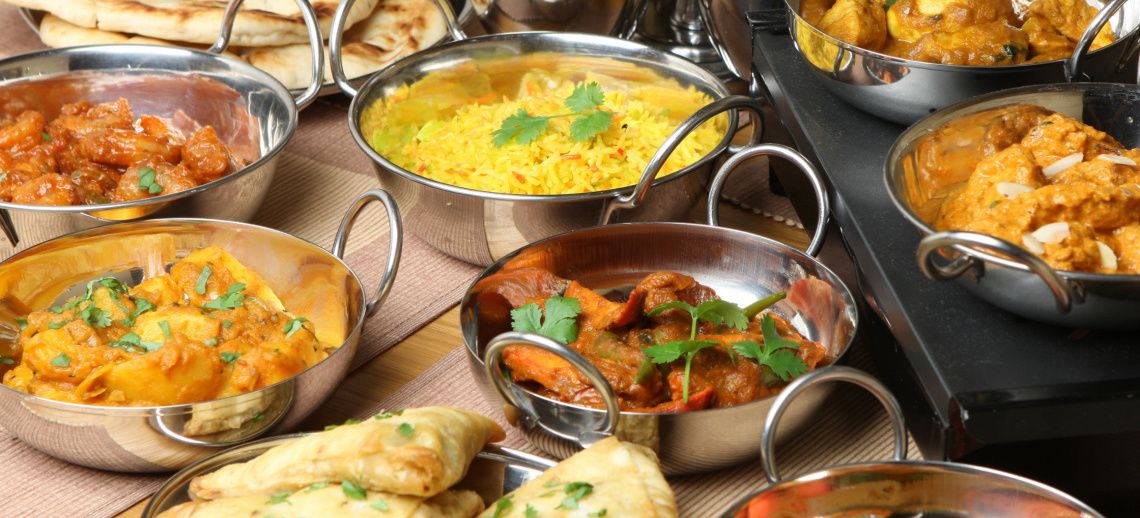 If you are a foodie or just love to eat as much as I do, here are my picks for the best pl...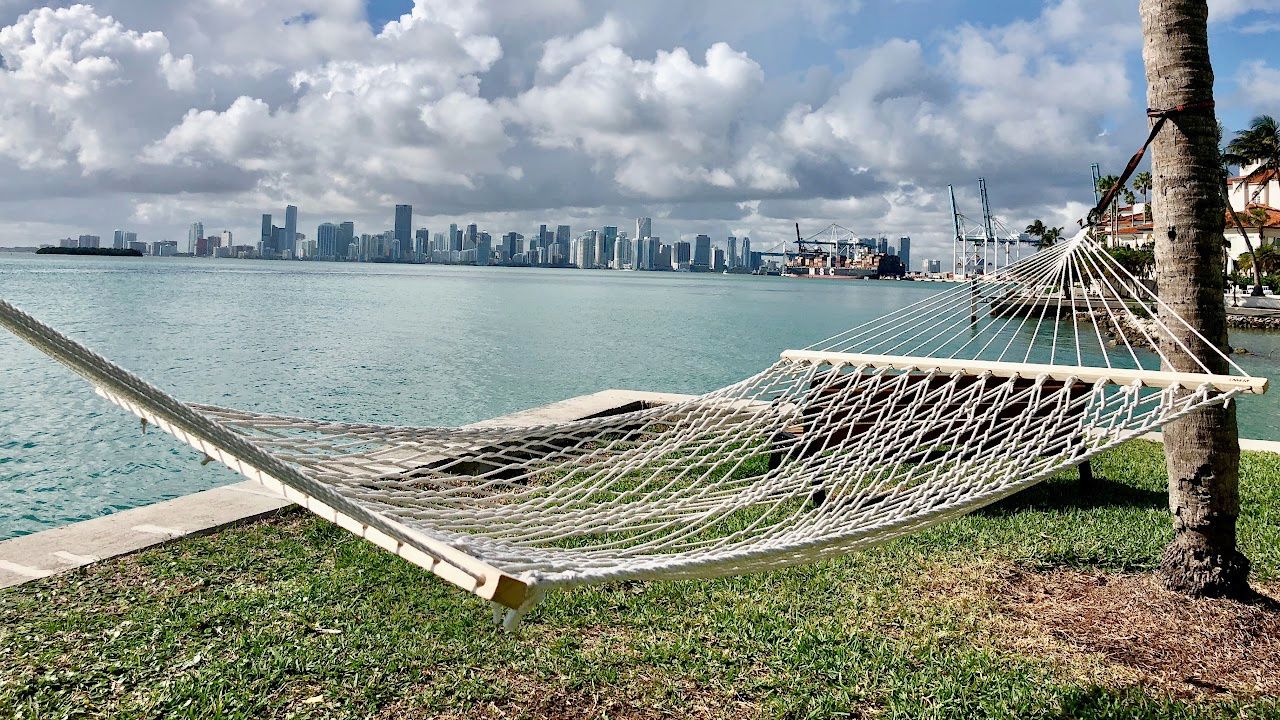 Discover Miami's top neighborhoods and schools with our comprehensive guide! Find the perf...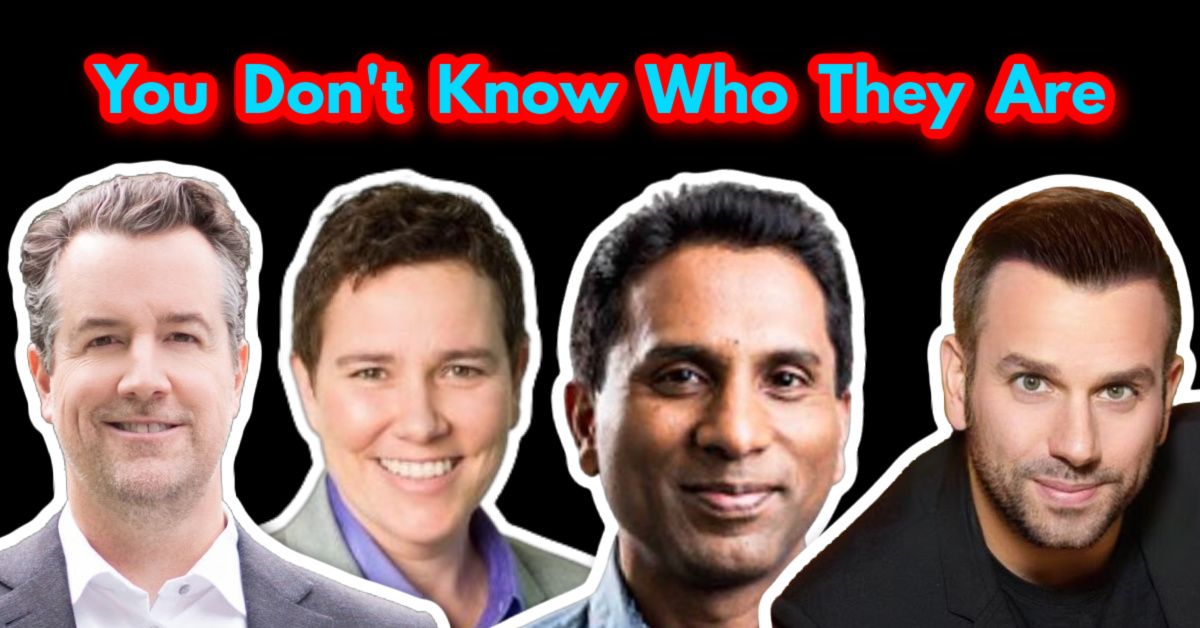 Sotheby's, Coldwell Banker, EWM, eXP, and the list goes on and on. This is absolutely why ...
Who are we?
We are the ALL IN Miami Group out of Miami.
We are Colombian, Filipino, Cuban, German, Japanese, French, Indian, Syrian, and American.
We are Christian, Hindu, and Jewish.
We are many, but we are one.
We sell luxury homes in Miami, Florida.
Although some of our clients are celebrities, athletes, and people you read about online, we also help young adults find their first place to rent when they are ready to live on their own.
First-time buyers?
All the time!
No matter what your situation or price range is, we feel truly blessed and honored to play such a big part in your life.