A principal city of Miami and named the sixth-largest city in Florida, Hialeah is a neighborhood located upon a large prairie between Biscayne Bay and the Everglades-- and one that offers an unforgettable cultural experience.
The city sits in the heart of northwest Dade and has access to every major thoroughfare (I-75, Palmetto Expressway, Florida Turnpike, U.S. 27 (Okeechobee Road).
It is located west-northwest of Miami and is one of a few places in the county to have its own street grid numbered separately from the rest of the county.
Hialeah borders Opa-Locka, Miami, and Miami Lakes and provides direct business access to both Opa-Locka Airport and Miami International Airport.
It is home to 83,871 residents as of the latest US Census.
If you're looking to get a REAL dose of Hispanic culture in Miami, there's no better place to visit than Hialeah.
In fact, Hialeah travelers NEED to learn Spanish quickly, as you'll often see street signs written in Spanish without any English translation, although locals will be kind enough to guide you and point you in the right direction.
Even its architectural style shows a hint of Florida's past with its unique designs and mix of different cultures of the Mediterranean.
Hialeah's buildings feature Mediterranean colors, arches, and other distinct details you may even think you're in Spain-- without paying a ridiculous amount on air-fare.
Hialeah's overall vibe only shows how much the city has been immensely shaped by its Cuban exile past and its presence of Hispanics making up more than 94 percent of the population.
Tourists will see tributes, including statues and events, to Hispanic culture and history throughout the city.
And what else is there to see, you might ask?
Aside from ventanitas that promise hearty plates of Latin cuisine at cheap prices and bodegas serving cafecito and croquettas (which means foodies will have a field day in this area), Hialeah is also famous for its park-slash-casino-slash-race track, Hialeah Park Casino, a historic racetrack that hosts concerts, boxing matches, and special events like wedding shows.
Its site covers 40 square blocks of central-east side Hialeah from Palm Avenue east to East 4th Avenue and from East 22nd Street on the south to East 32nd Street on the north.
The Hialeah Park Race Track also holds the dual distinction of being an Audubon Bird Sanctuary due to its famous pink flamingos and being listed on the National Register of Historic Places.
Another famous tourist spot in Hialeah, and a great destination to cool off during a warm Florida afternoon, is the McDonald Water Park (and no, it isn't by the fast-food corporation with the two golden arches!).
It's a city-run water park with a wave pool, lazy river, waterfalls, splash pad for toddlers, and a snack bar.
It's a treat for locals and tourists looking to go for a fun swim with the family within the neighborhood.
Meanwhile, if you need a little time to wind down, relax, and reflect, Hialeah offers a sprawling urban outdoor sports and recreation complex with a fascinating history, situated in the northern stretches just south of Miami-Opa Locka Executive Airport, Amelia Earhart Park.
The 515-acre park encompasses a soccer complex with four mini fields, a petting zoo, a disc golf course, bike trails, sand volleyball courts, an island playground, and an enormous bark park.
Its multiple lakes also make it a one-of-a-kind destination for watersports boasting a state-of-the-art wakeboard park with courses and coaching for riders of all levels.
Its wide, green open spaces make it the perfect park for an afternoon stroll along winding pathways beneath trees and past lakes or simply sprawling in the grass on a picnic blanket.
Hialeah is also a few minutes away from Miami Lakes, Miami Springs, and Doral, so there's more to see aside from the usual neighborhood spots!
With all these great places to explore, Hialeah is a no-brainer Miami travel destination anyone would enjoy visiting!
"All Ways Lead to Hialeah" is one of the City's first slogans. You can say it's well-suited as the neighborhood offers its residents a familiar feel and a central location that makes it such a convenient place to stay in sprawling Miami-Dade County.
Hialeah is also served by the Miami Metrorail and Tri-Rail / Metrorail Transfer stations.
It also provides transit buses that enhance transportation services City-wide to make it easier for residents to commute.
For recreation and leisure, a myriad of options is available to residents for free or at a low cost.
Here, residents have access to a library system with one Main and five branch libraries, an Education and Community Services Department with after-school and camp programs, and Hialeah Reads!, a city-wide literacy initiative.
Their four adult centers with a daily lunch program offer senior citizens a wide range of activities of interest.
Meanwhile, adults with developmental disabilities may participate in the City's adult therapeutic recreation center and day program.
Hialeah Parks and Recreation Department has 15 fully-staffed parks, seven pools, two tennis centers, sports leagues, a cultural arts theater, and an Early Prevention and Intervention program for youth.
Did you know that Hialeah is notable for its high Hispanic proportion, the second-highest proportion of Hispanic Americans out of any city in the United States outside of Puerto Rico?
Hialeah also has the highest percentage of Cuban and Cuban American residents of any city in the United States, at 73.37% of the population, making them a typical and prominent feature of the City's culture.
It's also why the City is brimming with free cultural activities, programs, and events that appeal to the racial diversity of its residents and enrich community life in the area.
The Art on Palm Festival, Eggstravaganza, the Independence Day Celebration, and Santa's Snowblast are just a few annual city-wide events that Hialeah families enjoy.
Indeed, there's no doubt that this Progressive City is one of the best places to Live, Work, and Play in Florida!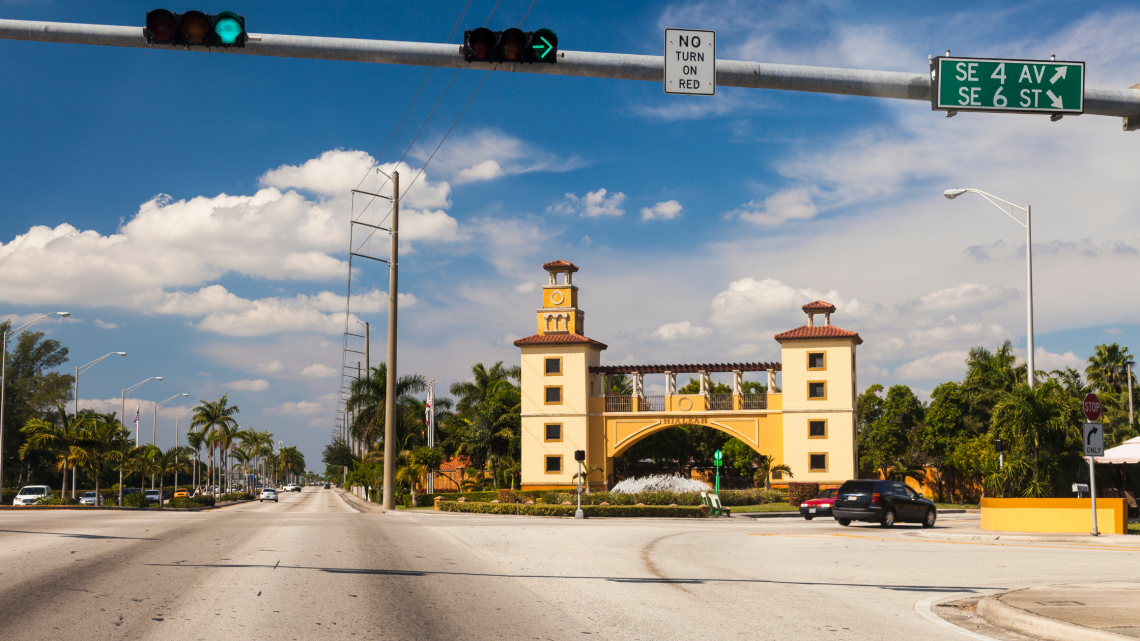 Offering residents a vibrant community and an American industrial city that continues to grow, Hialeah is a city of progress, but one that highlights its long and proud history.
It's a dynamic, family-oriented community marked by cultural heritage and traditions and a welcoming home to the immigrant community.
In fact, its unique blend of nationalities and cultures, whose residents are proud of its ethnicity and family-friendly neighborhoods, is one of the city's greatest draws.
So if you're seeking the seemingly "unattainable" American dream and hoping to grow roots in a familiar place far from your "true" home, I bet you that Hialeah is the best place to start!
Start planning the move NOW!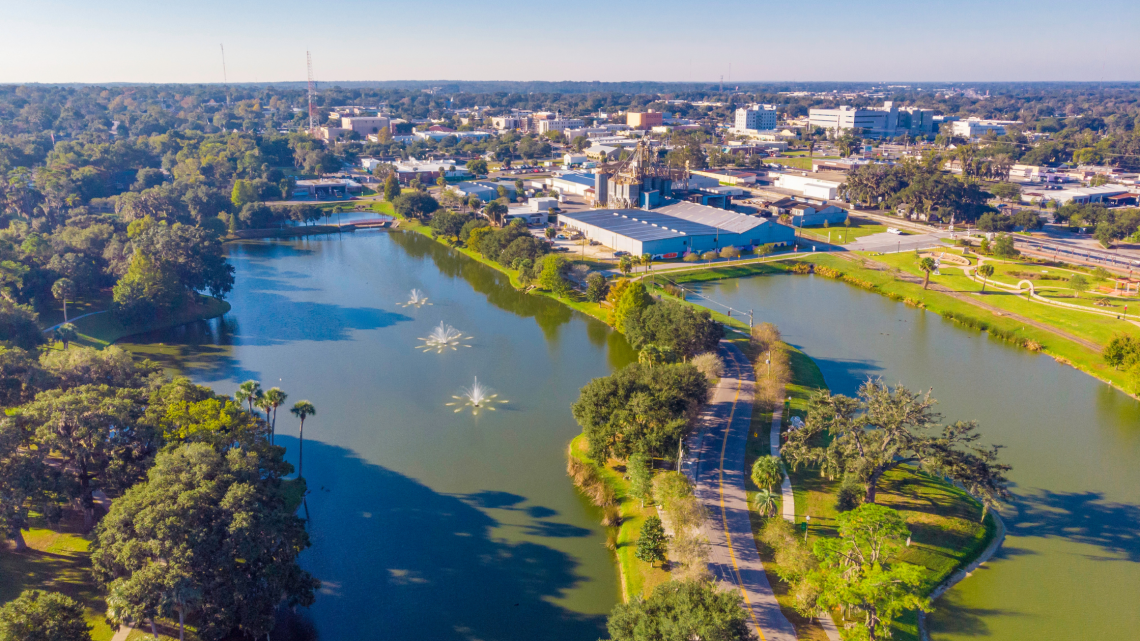 Who are we?
We are the ALL IN Miami Group out of Miami.
We are Honduran, Filipino, Puerto Rican, Cuban, German, Hispanic, Indian, Syrian, and American.
We are Christian, Hindu, and Jewish.
We are many, but we are one.
We sell luxury homes in Miami, Florida.
Although some of our clients are celebrities, athletes, and people you read about online, we also help young adults find their first place to rent when they are ready to live on their own.
First-time buyers?
All the time!
No matter what your situation or price range is, we feel truly blessed and honored to play such a big part in your life.