Bearing a name spawning from the Spanish word for "adventure," Aventura is one of Miami-Dade County's newest communities and an internationally recognized premier location to live, shop, and play.
A planned suburban city nestled northeast, 17 miles north of Miami City, and 12 miles south of Fort Lauderdale, Aventura was incorporated in 1995 and is currently part of the Miami metropolitan area.
The community also lies 3.2 square miles on the Intracoastal Waterway between two major South Florida airports and two of the world's largest and most popular seaports.
Aventura is home to 35,976 residents as of the latest US Census.
Considered one of Miami's largest suburbs, Aventura's developments as a planned community started way back in the 70s.
Today, the clean, upscale community has attracted a whopping 35,000+ residents, making it one of the most sought-after places to live in the Miami area-- and maybe, even the rest of the country.
In fact, many consider it to be a prime area that affords residents and tourists unbeatable activities and adventures (no surprise here!), not only on the Intracoastal Waterway but in the city itself and to both Miami just to the South and Fort Lauderdale just to the north.
Anchored by the largest shopping destination in Florida AND the second-largest mall in the country, Aventura Mall, the neighborhood is considered a mecca for shopping in the whole of South Florida.
The famous mall is a world-class shopper's paradise, boasting department stores like Nordstrom, Bloomingdale's, Macy's, JCPenney, Sears, and over 300 specialty shops, designer stores, trendy boutiques, Equinox Fitness Club, a 24-screen AMC movie theater, and an array of food spots to cover every cuisine you can imagine.
There's also an impressive collection of museum-caliber art on display throughout the mall, including sculptures, colorful murals, and the Aventura Slide Tower - a super-fun sculpture that's also a functional slide.
But of course, shopping isn't the only thing to do here in Aventura, although I can't blame you if it's all you want to do!
With the community's manicured parks and abundant golf courses, Aventura also offers a handful of high-traffic marinas and several sports leagues as well as proximity to the Atlantic shore, making it a popular spot for young families and the outdoorsy.
Gulfstream Park is one of the most popular and exciting outdoor venues in Aventura, drawing thousands of visitors each year.
Located just north of Aventura, in Hallandale Beach, the park is sought-after for its thoroughbred horse racing track, and a mix of adult- and family-friendly activities, like nightclubs, a casino, and a fun bowling alley, among others.
Not to mention, it's also adjacent to Gulfstream Village, which is swarmed over for its array of boutiques, cafes, bars, and upscale dining options in a pleasant outdoor environment-- plus weekly events, classes, workshops, and fun live music performances.
Meanwhile, for a unique and fascinating experience, visitors can also hit up the area's ancient Spanish monastery, about a ten-minute drive south of Aventura.
Originally built in Segovia, Spain during the 12th century, the monastery was dismantled during the social upheaval in the 1830s and turned into a granary and stable.
Today, the "biggest jigsaw puzzle in the world" is owned by the Episcopal Diocese of Southeast Florida.
The historic destination offers English and Spanish services and a place to experience a beautiful and historic European building in Aventura.
Ahh, yes, I can go on about the best places you can peep into while in Aventura!
The Tidal Cove Waterpark, Founders Park, Golf Club at JW Marriott Turnberry Resort, Aventura Arts and Cultural Center, high-end bars, and live music venues-- really, the list goes on.
Yeah, I doubt if anyone will ever get bored in this South Florida city!
All the fascinating tourist destinations and activities, yet Aventura still holds a few more redeeming qualities that keep residents happy and satisfied and keep tourists coming back for more.
One of the city's draws is its convenient location.
Residents can reach Downtown Miami in less than half an hour, Fort Lauderdale in 40 minutes, and beautiful beaches in around 5 minutes.
Although traffic congestion can be an issue, many Aventura residents make the daily commute to either Miami or Fort Lauderdale via Miami Metrobus and Tri-Rail.
Getting around Aventura is also a breeze, thanks to the neighborhood's free shuttle buses, which connect to shopping areas, cultural centers, and nearby communities.
There's also a popular bike-share program, and locals can often be seen cruising around their city on two wheels.
Aventura also boasts a well-planned and thoughtful layout with plenty of beautiful green spaces.
Summers here may get a little too hot and muggy to handle (thanks to South Florida's sunny climate), but it's ALWAYS possible to find relief beneath the trees that line pleasant residential streets and fill the numerous parks.
Oh, and don't forget Aventura's many waterways and canals, which provide ample opportunity for water-based fun, with boating, kayaking, and numerous water sports, some of the most popular weekend activities that both tourists and locals enjoy.
Miami's world-famous beaches are within easy reach of Aventura, too, and it's only a 5-minute drive to some of the most beautiful white-sand beaches on the planet.
Meanwhile, when it comes to offering high-quality education, Aventura is also home to top-rated schools and is nearby a few notable educational institutions in the country.
This, in turn, helps encourage families to strive for the same level of education, which makes the neighborhood a perfect fit for young families with school-aged children and teens.
Indeed, Aventura is one of Miami's fastest-growing areas, albeit considered one of the quieter pockets of Dade County.
A haven for the young and old alike, packed with parks, schools, dining, and retail.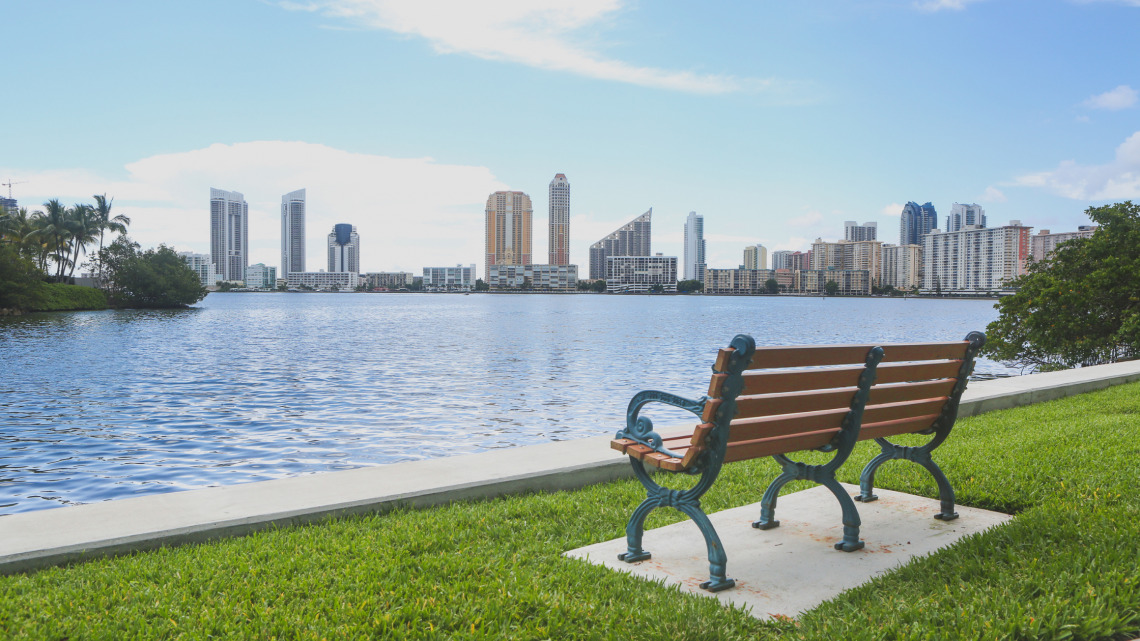 Fall in love with this beautiful, well-planned suburban neighborhood with excellent schools and high quality of life.
Enjoy everyday living at its finest-- complete with yacht-dotted marinas, day trips to the beach, and world-class shopping-- a never-ending vacation that welcomes you from sunrise 'til sunset.
Not to mention the world of culinary possibilities that lie before you, from contemporary eateries, waterfront restaurants, and the trendiest fine dining establishments in all of South Florida — all without leaving your home in Aventura.
Indeed, a gateway to an unparalleled lifestyle.
Make Aventura your next forever home.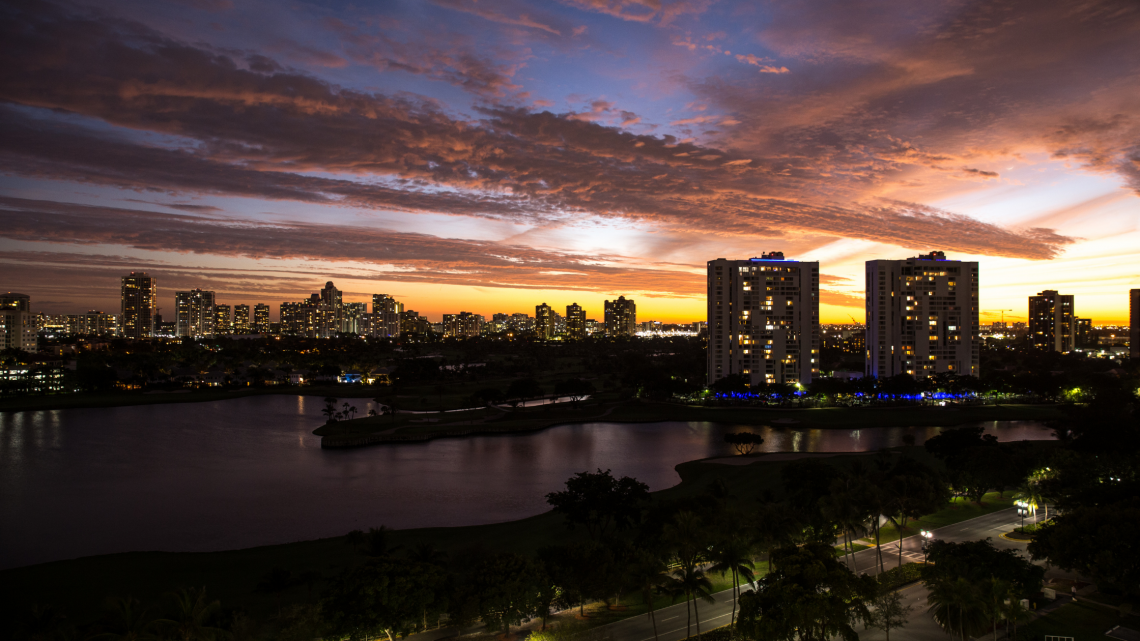 "Our home, priced at $1,225,000 was on the market for ONE YEAR with a local realtor without any offers...... the team sold it in 34 days at a price we were very happy with."
- Alicia Sandoval
"His high-end, digital marketing for sellers is truly cutting-edge and worlds ahead of the competition. Amit also offers hands-on buyer services that are the best you will find in the Coral Gables area. Hire him for all your real estate needs!"
Who are we?
We are the ALL IN Miami Group out of Miami.
We are Honduran, Filipino, Puerto Rican, Cuban, German, Hispanic, Indian, Syrian, and American.
We are Christian, Hindu, and Jewish.
We are many, but we are one.
We sell luxury homes in Miami, Florida.
Although some of our clients are celebrities, athletes, and people you read about online, we also help young adults find their first place to rent when they are ready to live on their own.
First-time buyers?
All the time!
No matter what your situation or price range is, we feel truly blessed and honored to play such a big part in your life.