Dog-Friendly Parks in Overtown
Known for its tiny showcase of entertainment, cultural diversity, and traditions delving deep into Miami's historic heart, Overtown, unlike most urbanized cities, boasts lush greens and recreation made for nature lovers and four-legged visitors alike!
A quaint community covering 3.41 square miles northwest of Downtown Miami, near the Wynwood, Allapattah, and Edgewater neighborhoods, Overtown is a Miami city like no other with its blend of cultures, historic roots, and a thriving arts and entertainment scene that make up a one-of-a-kind travel experience.
Of course, when traveling with a pup in tow, a quick trip to the local parks is a MUST, and Overtown's got a few favorites headlining the show, offering an escape from its busy and, most often than not, monotonous surroundings.
So if you ever feel like taking a break from all the walking to dilly-dally on the grass or play a little catch, Overtown has just the right spot(s) for you!
Remember, it's never a crime to stop and enjoy the breeze-- especially when you're on a vacay with Fido!
Here's a list of dog-friendly parks in Overtown.
1) Spring Garden Point Park (Top-Pick!)
601 NW 7th Street Rd, Miami, FL 33136
Are you getting ready for a leisurely walk with Fido?
When in Overtown, one shouldn't pass up a Spring Garden Point Park visit for some quality time with your pup!
A "furrifically" stunning Miami hotspot sits on the grounds of the former tourist attraction known as Alligator Joe's, the newly-renovated Spring Garden Point Park is renowned for its gorgeous scenery, brimming with trees, bodies of water, and a vast green space for strolling!
Add that to its "pawriffic" waterfront and marina views, and you won't have to go anywhere else for an R&R, a quick workout, and an unforgettable playtime with your furry best friend!
But remember, before heading out for Spring Garden Point Park, you'll want to grab a few essentials to bring with you, including drinking water, snacks, clean-up bags, and a leash!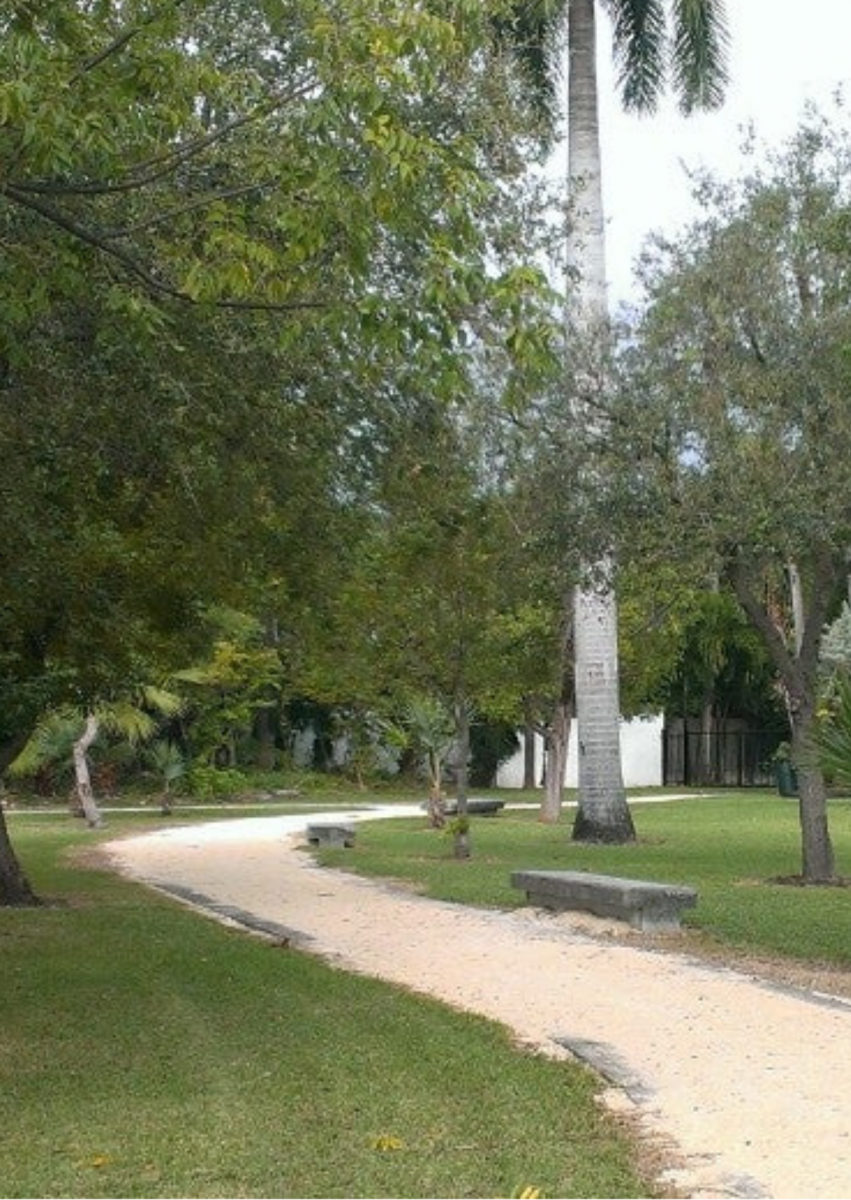 2) Dorsey Park
1701 NW 1st Ave, Miami, FL 33136
An unassuming municipal park with athletic fields & courts, plus an array of murals, Dorsey Park is another Overtown dog-friendly park you can explore with Fido.
At Dorsey Park, visitors can enjoy spots for baseball and basketball and a racquetball court.
There are also picnic tables, an outdoor sports area, a playground for the kids, and outdoor gym equipment for quick exercise.
Best of all, leashed dogs are allowed at Dorsey Park, so you can let Fido join in on the fun while you're here!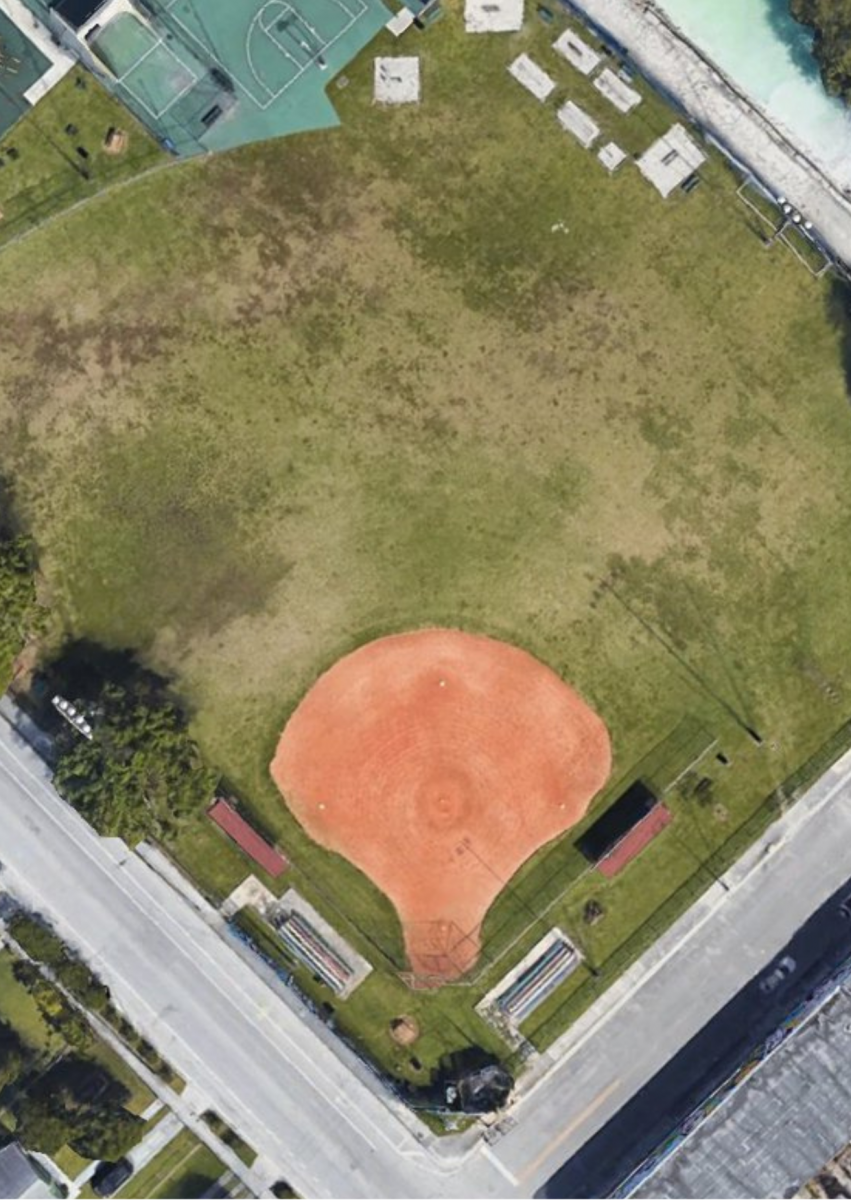 528 NW 10th St, Miami, FL 33136
There's nothing like scoping out local parks during a trip to a new destination, and in Overtown, the famed Henry Reeves Park should be at the top of your list!
Boasting the usual park amenities like picnic tables, playgrounds, basketball courts, and BBQ pits, Henry Reeves Park is a picturesque nature space you can explore if you're game to shoot some hoops with the local youth or just looking to enjoy the warm Miami breeze and dilly-dally on the lush green grass.
Henry Reeves Park also offers a covered shelter, public computers, and outdoor gym equipment for a quick workout!
And the best thing about Henry Reeves Park is it's dog-friendly, so you won't have to leave Fido at home or at the hotel to visit-- just make sure your pup's on a leash!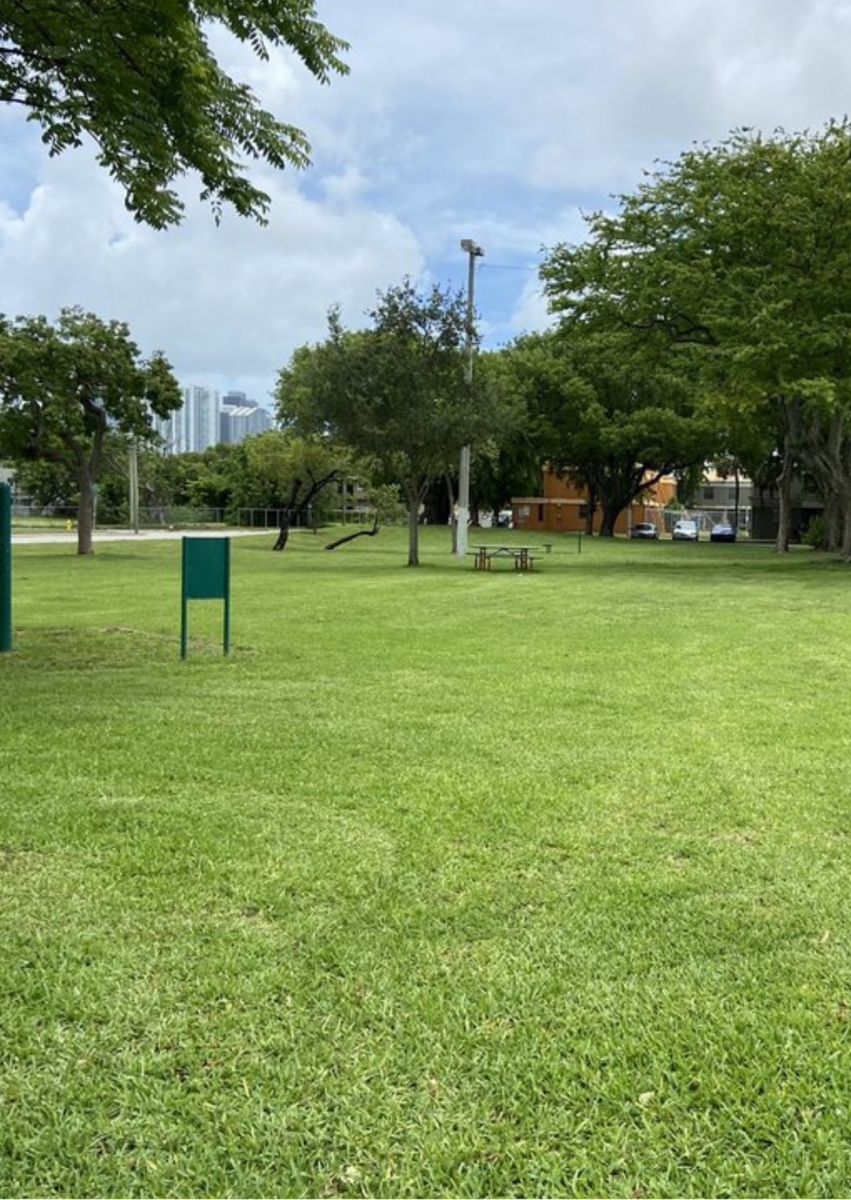 4) Maurice A. Ferré Park (Top-Pick!)
1075 Biscayne Blvd, Miami, FL 33132
Considered an extension of Downtown Miami's Bayfront Park, Maurice A. Ferré Park is a 30-acre public urban park with the longest waterfront bay walk in Miami, and a promenade from Biscayne Boulevard to Biscayne Bay, providing pedestrian access to a fascinating collection of museums.
And yes, this park is dog-friendly, too! Just be sure to put them on a leash.
Come to Maurice A. Ferré Park for a picture-perfect spot for strolling or jogging.
The park features the Plaza of the Spanish Navy/Plaza de la Marina Española, home to a monument that honors the Spanish Navy that arrived in the Americas on Oct. 12, 1492.
It was erected in 1991 near the mooring site of the Spanish tall ship Juan Sebastian Elcano by Mayor Xavier Suarez and Consul General Erik I. Martel.
The Dogs & Cats Walkway is another exhibition pet lovers will want to see.
It features 52 oversized aluminum sculptures of 26 dogs and 26 cats painted by local artists.
And you know what else is paw-some about Maurice A. Ferré Park?
It has a fenced dog park within its perimeters!
Let your dogs off their leash and tire them out as you sit on the benches and watch them have the time of their lives!
Maurice A. Ferré Park is also near a few landmarks, including the American Airlines Arena, Bayside Marketplace, the Perez Art Museum Miami, and the Patricia and Phillip Frost Museum of Science.
This park is a 4-minute drive from Overtown.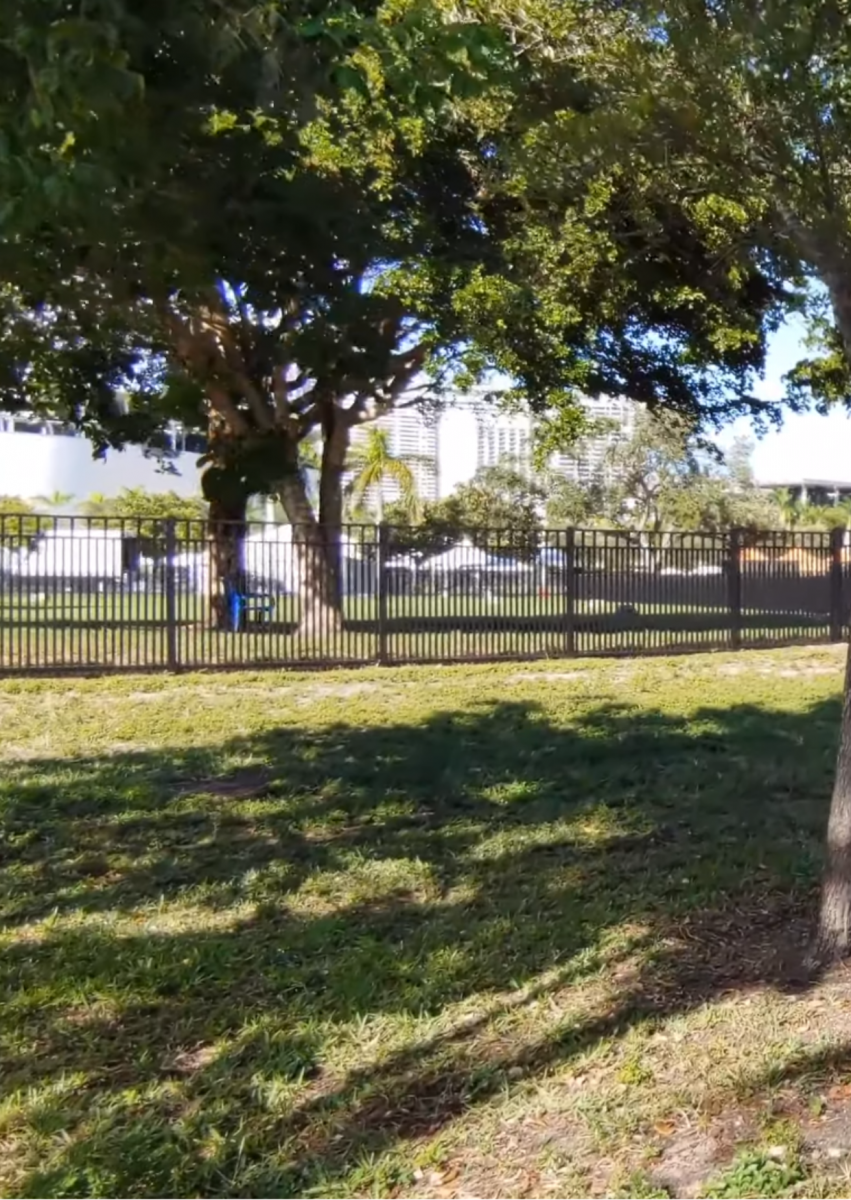 5) Dog Park - Margaret Pace Park (Top-Pick!)
1745 N Bayshore Dr, Miami, FL 33132
Set directly on Biscayne Bay amid Edgewater's residential condos, Margaret Pace Park is a hidden gem shared by the neighborhoods of Downtown Miami and Edgewater, a 6-minute drive from Overtown.
Named for one of Miami's most important preservationists, the park boasts picturesque waterfront views of the Venetian Islands and Miami Beach beyond.
At Margaret Pace Park, you're likely to spot joggers stretching after an evening run and friendly pickup games at the park's basketball, tennis, and volleyball courts.
It's also a famous spot where locals walk their dogs along the waterfront and watch them play in the enclosed dog park.
Yes, this park has a dedicated dog park for your pups!
The half-acre Margaret Pace Dog Park includes two fenced areas for off-leash play - one for dogs over 25 pounds and another for smaller dogs, park bench seating, "fire hydrants," and water fountains for dogs and 'hoomans.'
Cleanup bags are available for your convenience, and owners must pick up and properly dispose of their dog's waste.
Don't forget to bring a leash!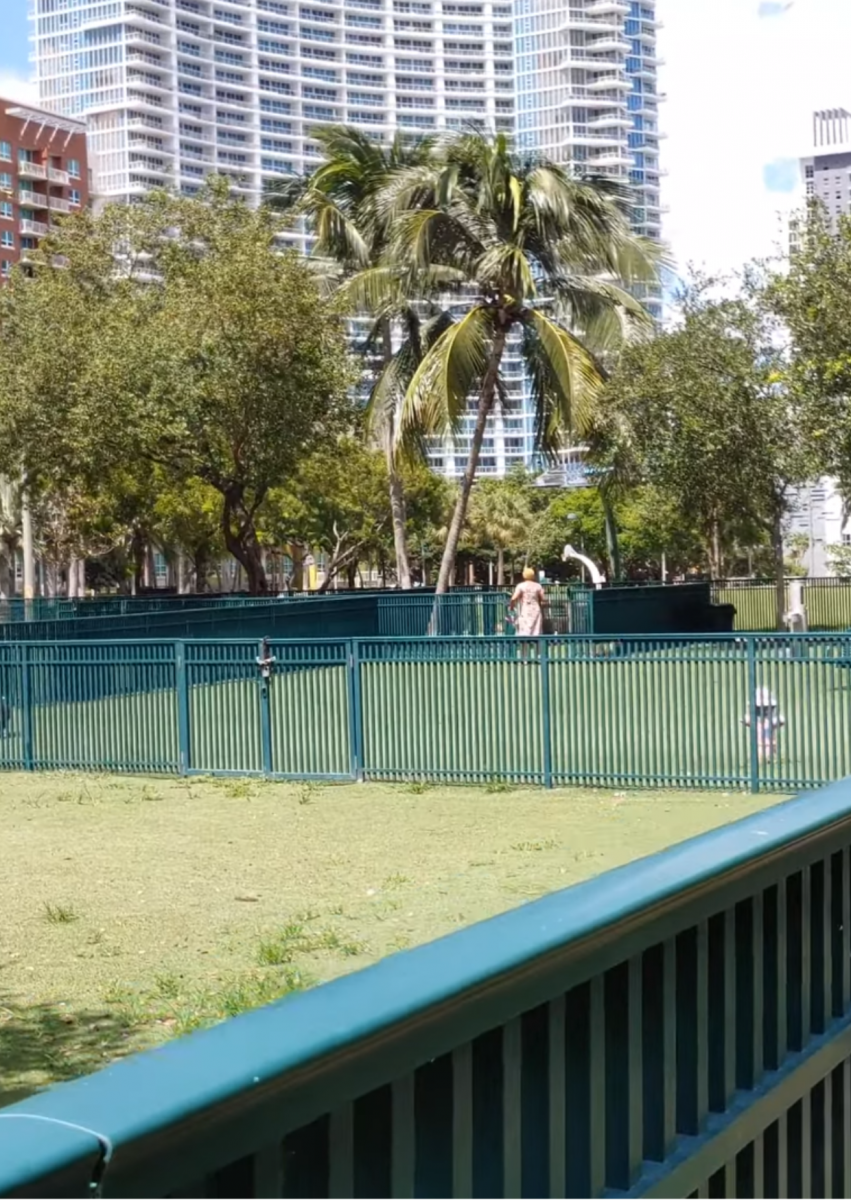 301 Biscayne Blvd, Miami, FL 33132
In a city of skyscrapers, Bayfront Park provides a welcome green space in Downtown Miami, a 7-minute drive from Overtown.
An urban park that spans 32 acres in the heart of the urban center, Bayfront Park is perfect for families who want to relax, play or exercise on their trip to Downtown Miami with Fido! What's more, the park boasts a waterfront location on Biscayne Bay.
In fact, when describing Bayfront Park, iconic is an understatement!
The famous recreational destination offers vast open lawn spaces, performance venues with special event lighting and VIP seating areas, a tropical rock garden, and a waterfall that dates back to 1926.
Bayfront Park also hosts many events, such as yoga, movie nights, and salsa classes, all of which are free, plus festivals and concerts.
Other park amenities include tree-lined paths, benches, picnic tables, FPL Solar Amphitheater, The Tina Hills Pavilion, and the Lee & Tina Hills PlayGround for the kids. Dogs are allowed in the park on a leash.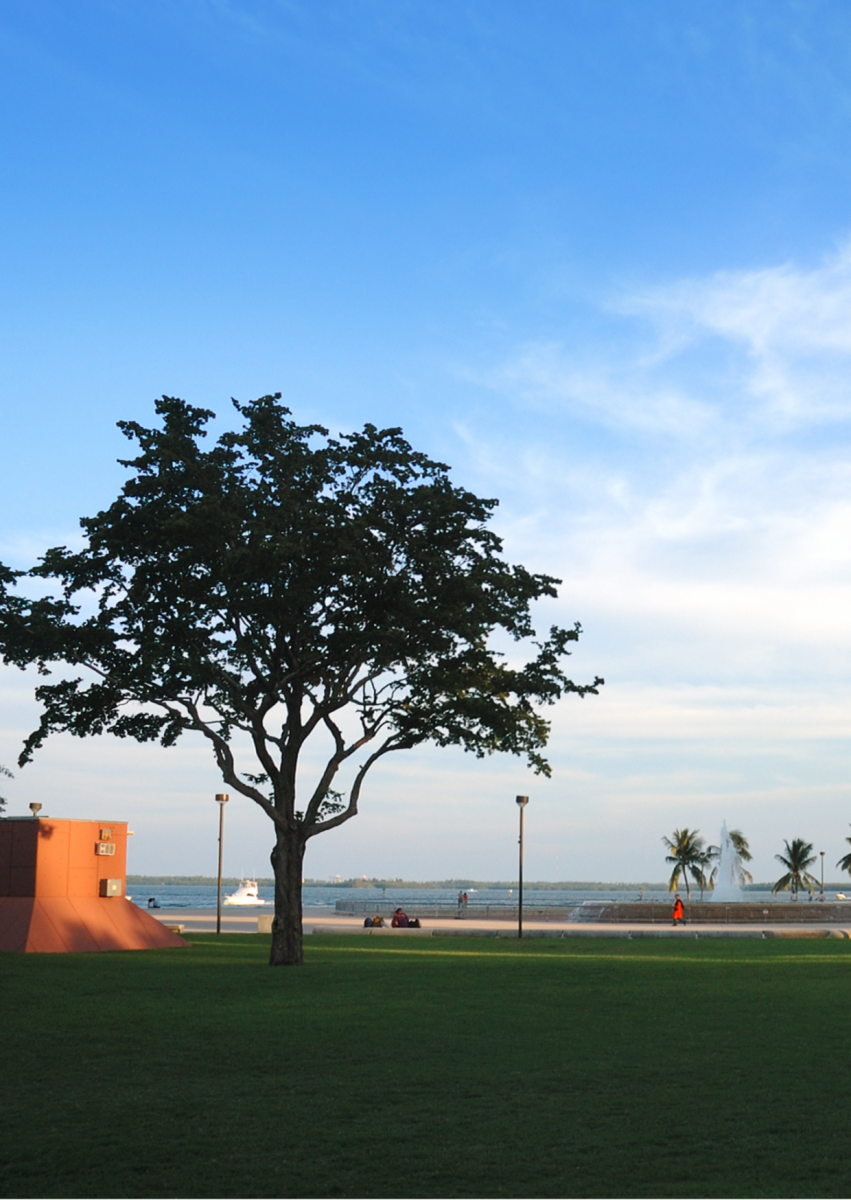 7) Paraiso Park
3001 NE 7th Ave, Miami, FL 33137

Edgewood residents are enjoying a new park in the city, a .6-acre patch of greenery amidst four high-rise condominiums constructed in the recently created Paraiso District, Paraiso Park.
And luckily, you can, too, since it's only a 7-minute drive from Overtown!
While the park may be tiny, it is home to several significant amenities: an outdoor fitness zone, a children's playground, and a fenced-in dog park.
Three Kompan Fitness Zone machines are on rubberized safety flooring in its western section.
Meanwhile, a children's playground is built on a large expanse of blue safety surfacing at the southernmost part.
It features a three-seater spinning bouncer, a tall rope climber, a couple of benches, and a water fountain.
It is not a fenced space, but low hedges and security cameras help keep kids protected.
Lastly, Paraiso Park's most popular amenity is the fenced-in dog park in the western section, next to the fitness zone.
A continuous stream of dog walkers leading their charges to this spot for a game of fetch or just a romp with other furry friends, and there is a sculptural metal fence installed on gravel and a pet-waste station with bags (another stand outside the dog park).
You'll also find a dual human-canine water fountain and two benches on concrete slabs.
Two additional wooden benches are within the garden area facing the water.
Other amenities include night lighting and landscape lighting, and decorative light wraps around many of the park's native and non-native trees, such as oak, seagrape, palms, and royal poincianas.
Don't forget your dog's leash!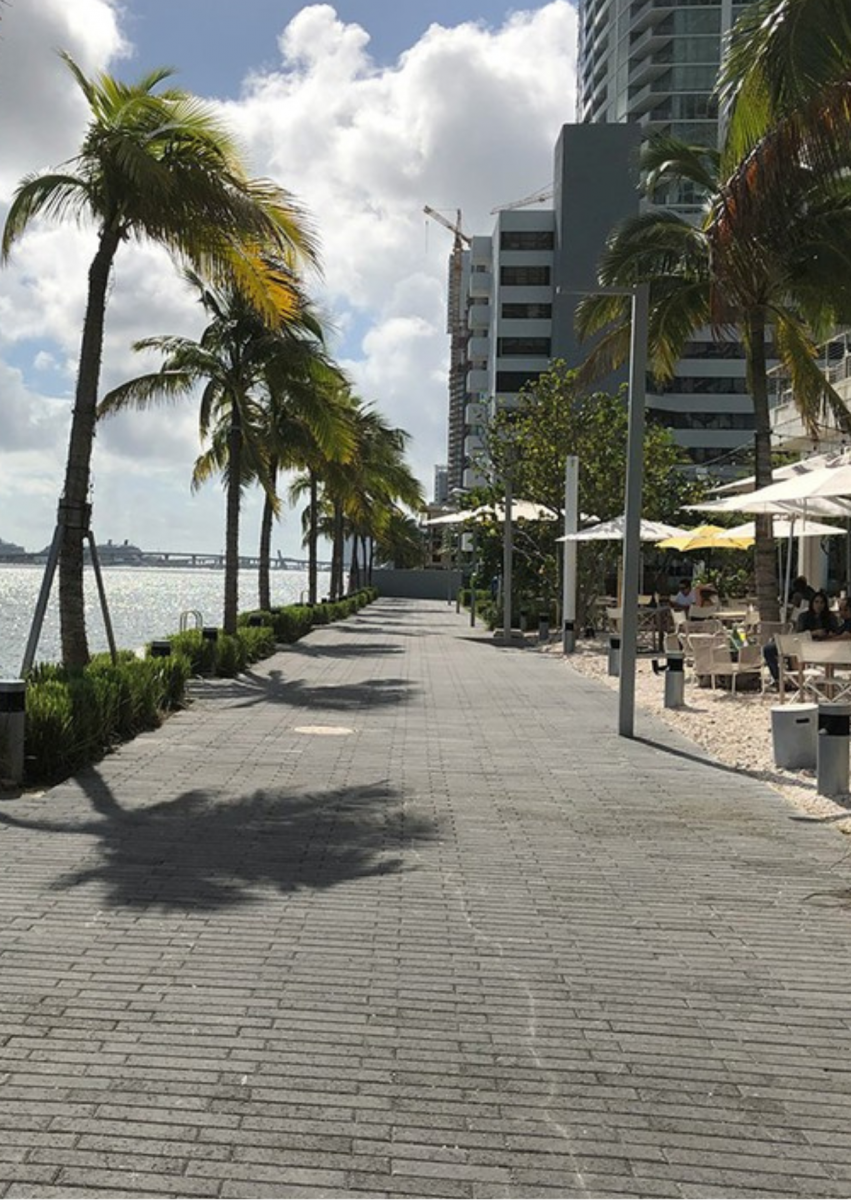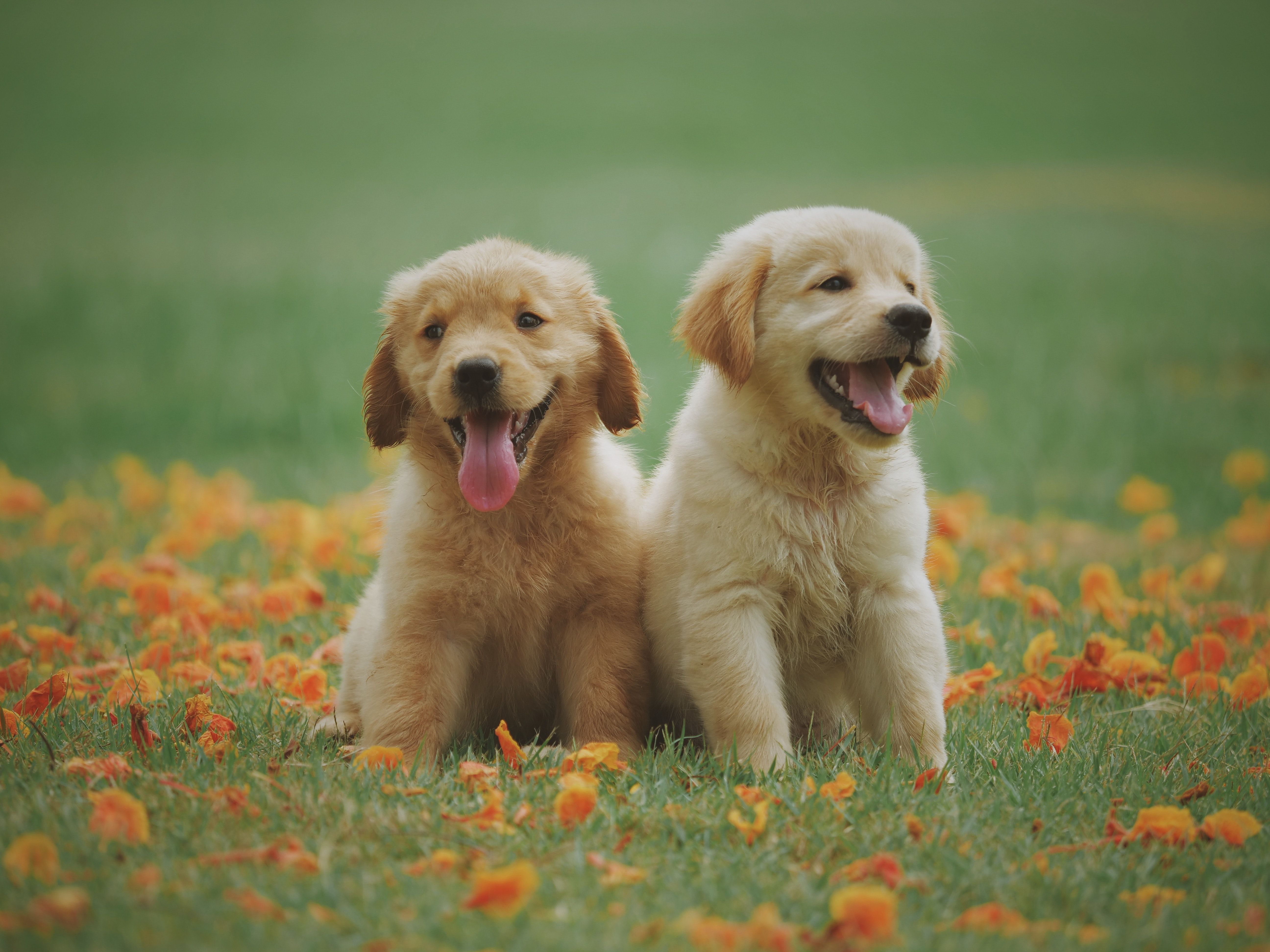 Here are the BEST dog parks in Miami. We analyzed 55 different neighborhoods in Miami, and...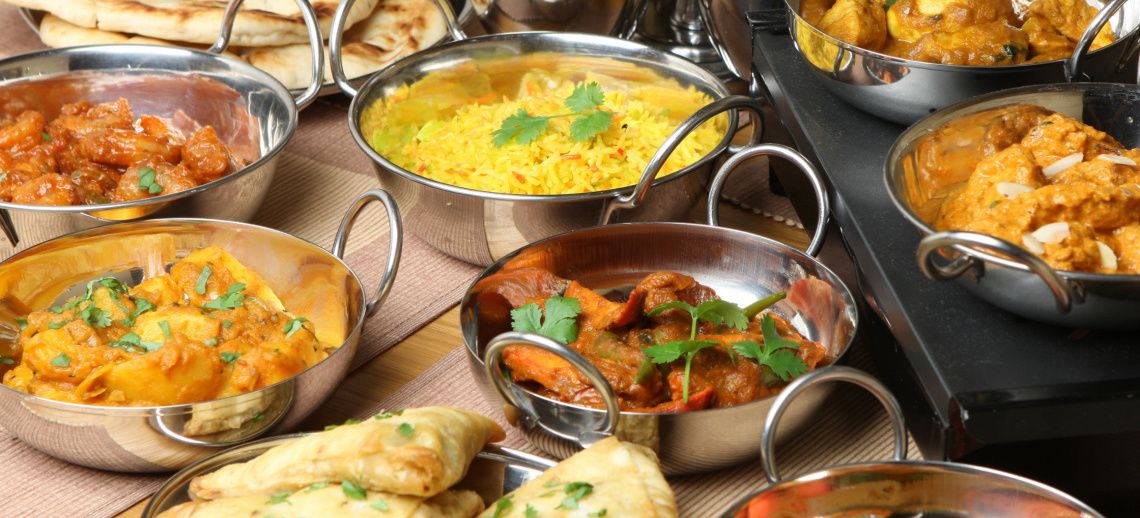 If you are a foodie or just love to eat as much as I do, here are my picks for the best pl...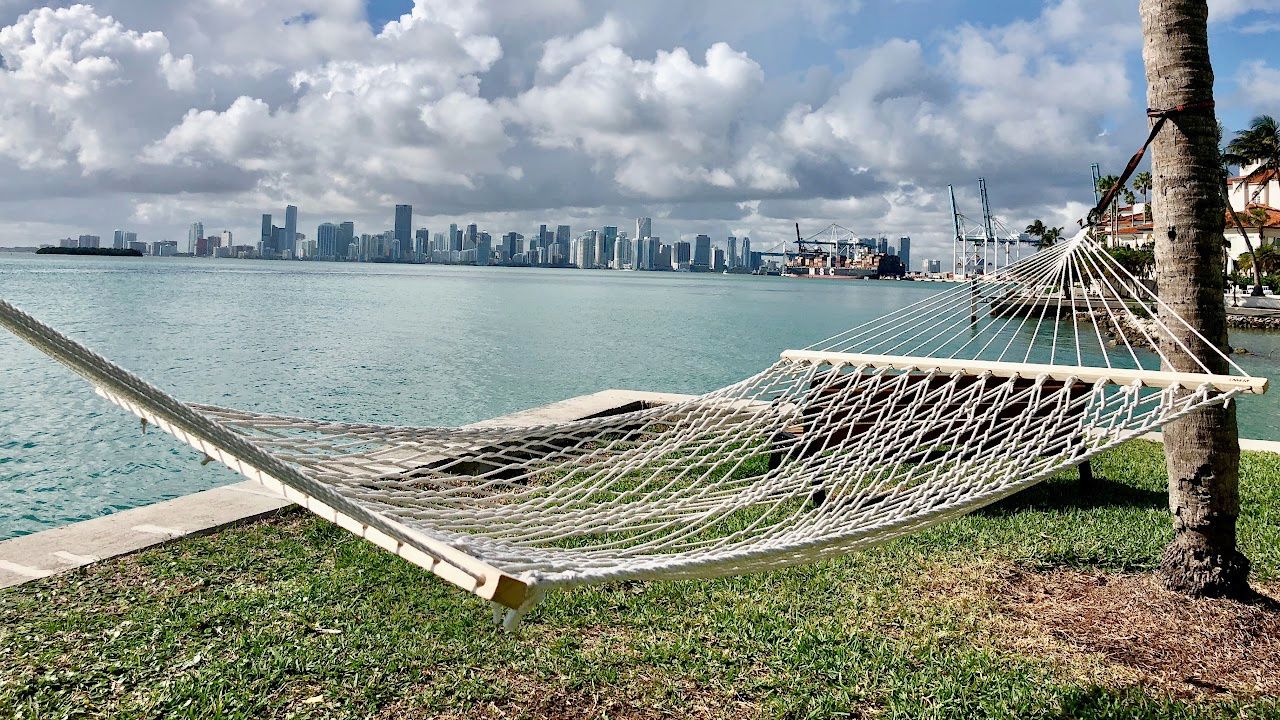 Discover Miami's top neighborhoods and schools with our comprehensive guide! Find the perf...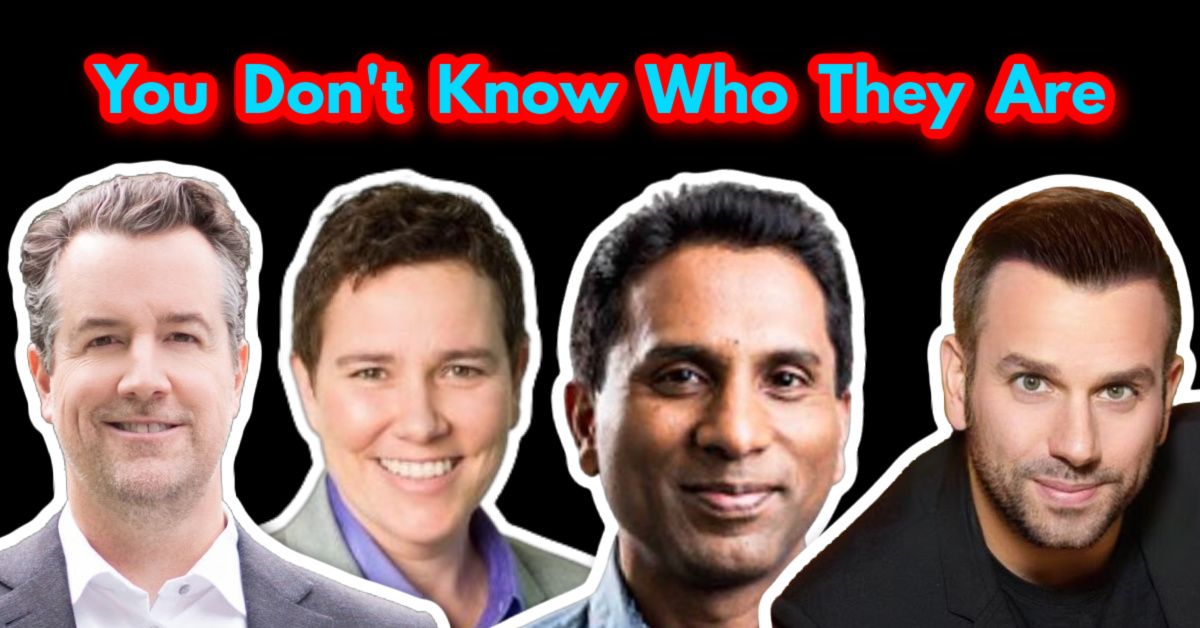 Sotheby's, Coldwell Banker, EWM, eXP, and the list goes on and on. This is absolutely why ...
Who are we?
We are the ALL IN Miami Group out of Miami.
We are Colombian, Filipino, Cuban, German, Japanese, French, Indian, Syrian, and American.
We are Christian, Hindu, and Jewish.
We are many, but we are one.
We sell luxury homes in Miami, Florida.
Although some of our clients are celebrities, athletes, and people you read about online, we also help young adults find their first place to rent when they are ready to live on their own.
First-time buyers?
All the time!
No matter what your situation or price range is, we feel truly blessed and honored to play such a big part in your life.