Top 5 Places to Eat in South Beach
Traveling and eating is the best formula for an amazing life.
I dare say that people love eating as much as they love traveling.
And, if you've ever visited a foreign place or country, you'll know that eating at a local food spot is the most important part of the experience.
So why do travelers need to sample local fare?
Experiencing local food and offerings is also being able to understand the culture of a community.
And in such a tourist-heavy neighborhood like South Beach, it's not so easy to find reasonably-priced, genuinely delicious restaurants.
But don't form a frown onto your face just yet.
In a well-trodden area like our favorite seaside neighborhood, the culinary scene is ever-expanding, offering diverse, dynamic options for visitors and locals alike.
So if you're looking for SoBe restaurants and food stops worth the visit, we've got you covered!
Here are the Top 5 Eats to try while you're here. (in no particular order)
1424 20th St, Miami Beach, FL 33139
✅ Dine-in - ✅ Outdoor seating - ✅ Curbside pickup - ✅Delivery
A longtime favorite sushi restaurant in Sunset Harbour, Pubelly Sushi has spawned locations all across South Florida.
Offering its quirky spin on sushi, Pubbelly favorites like tuna pizza, tostones and ceviche, truffle yellowtail roll, and their creative rolls with Latin flavors, among others, always keep a customer satisfied and wanting more.
Of course, rolls aren't the only option you can savor in this restaurant.
With standout items like the tuna pizza, pork bao, spare ribs, and kimchee fried rice, you'll surely answer a dozen cravings 'til your heart's content.
Be careful with over-ordering, though.
While portions are decent and meant for sharing, it's easy to get overly excited and want them all!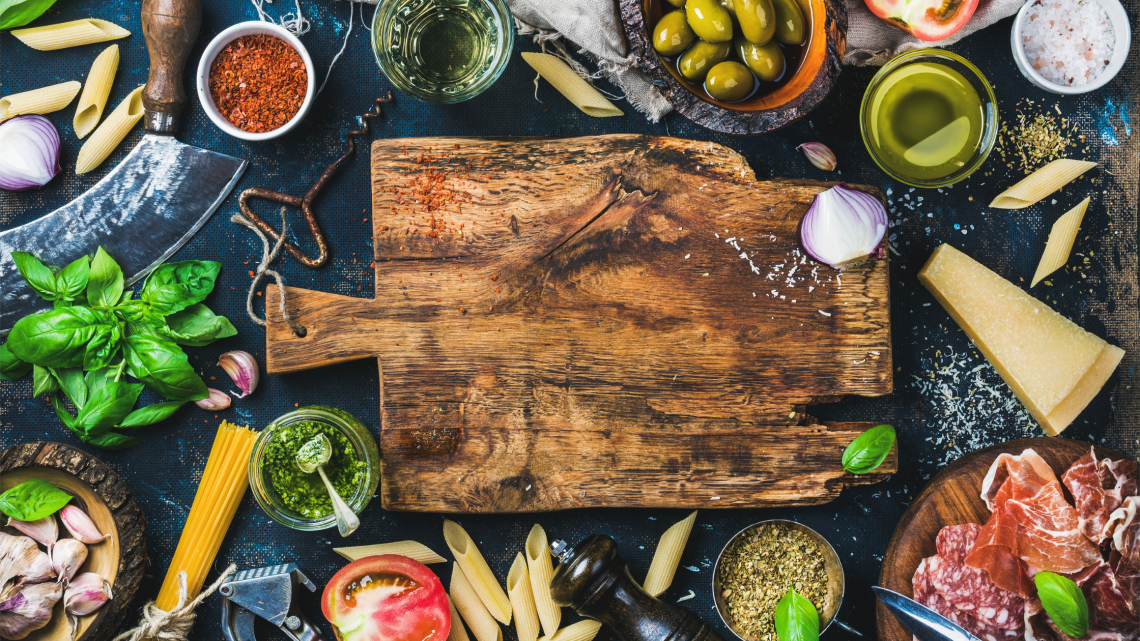 1418 20th St, Miami Beach, FL 33139
✅ Dine-in - ✅ Outdoor seating - ✅ Curbside pickup - ✅Delivery
Casa Isola Osteria is Jose Mendin's latest creation, an Italian food spot with a nod to his roots.
The popular restaurant has taken over the former Pubbelly space in Sunset Harbour, a homey space that features hearty dishes from chef Santo Angello's childhood.
Treat yourself to dishes like Prosciutto bread with Parmesan Honey Butter, burrata Panzanella, veal chop parmigiana, braised lamb Bolognese, and short rib taleggio cheese ravioli.
The abundance of Italian food choices always puts Casa Isola Osteria on every traveler's must-try food list.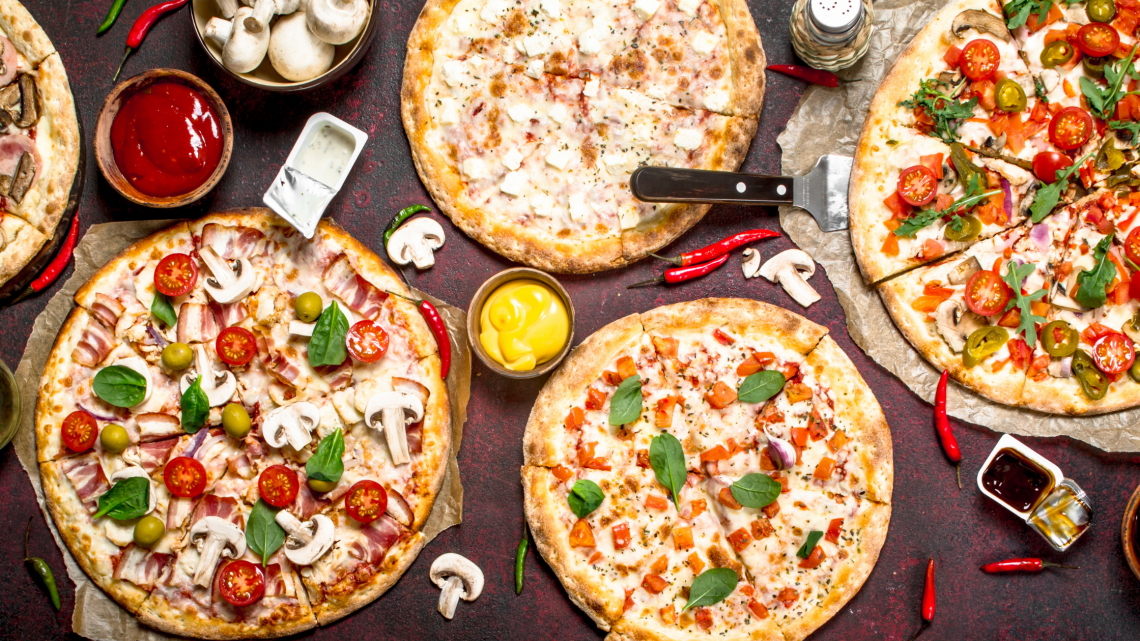 1930 Bay Rd, Miami Beach, FL 33139
✅ Dine-in - ✅ Outdoor seating - ✅ Curbside pickup - ✅Delivery - ✅ Takeout
Lucali brings Miami the beloved Brooklyn brick-oven pizza made with only the freshest ingredients available.
As one of the first New York City imports in South Florida, the restaurant has been a hit in the city since the day it opened nearly a decade ago.
Their pizzas and calzones are handmade, with their dough wheeled into thin sheets by empty wine bottles before entering the famous wooden oven.
Yes, simplicity is key at this Sunset Harbour restaurant, but the devil is in the details, as the restaurant uses some of the best ingredients around.
As for the toppings, choose to pile up all sorts and enjoy the best-tasting pizza you'll ever eat!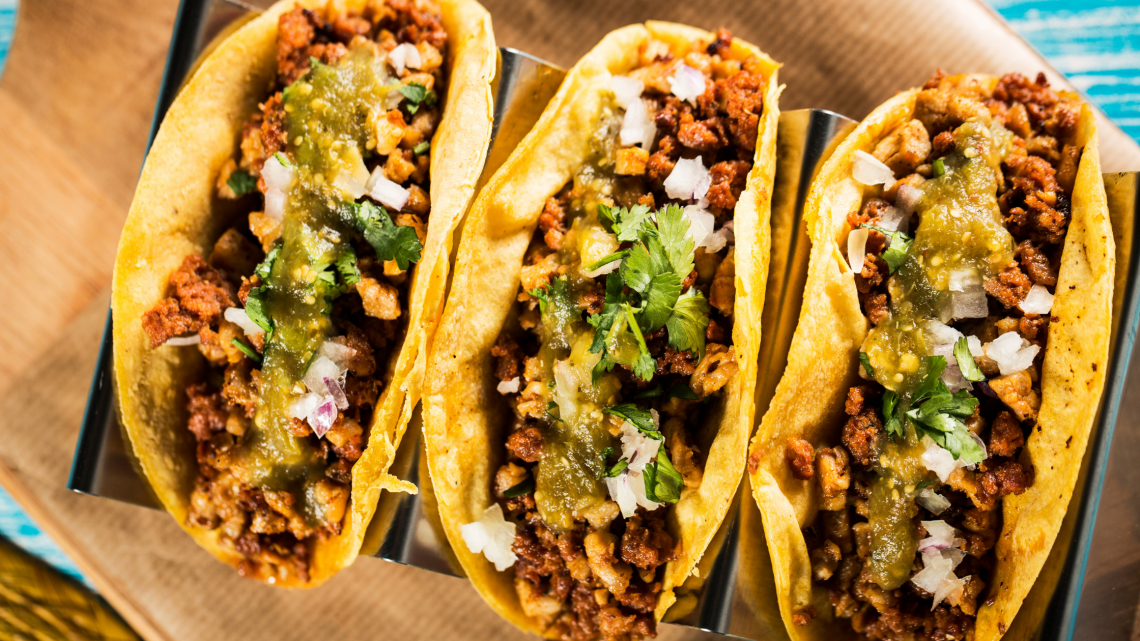 1220 16th St, Miami Beach, FL 33139
✅ Dine-in - ✅ Outdoor seating - ✅ Curbside pickup - ✅Delivery - ✅ Takeout
If you think tacos are just meant for Tuesdays, then you've probably never eaten at Bodega.
The popular Mexican restaurant boasts 13 kinds of tacos and six different types of burritos to devour.
Talk about an over-the-top menu!
Traditionalists will enjoy the al pastor with roasted pork, charred pineapple, red onion, cilantro, and salsa Rosada.
Meanwhile, people looking for something different will love the camaron BLT with grilled shrimp, bacon, cabbage, and tomato drizzled with a chipotle cotija dressing.
Are you looking to go meat-free? There's a vegan "Pollo" taco on the menu, as well.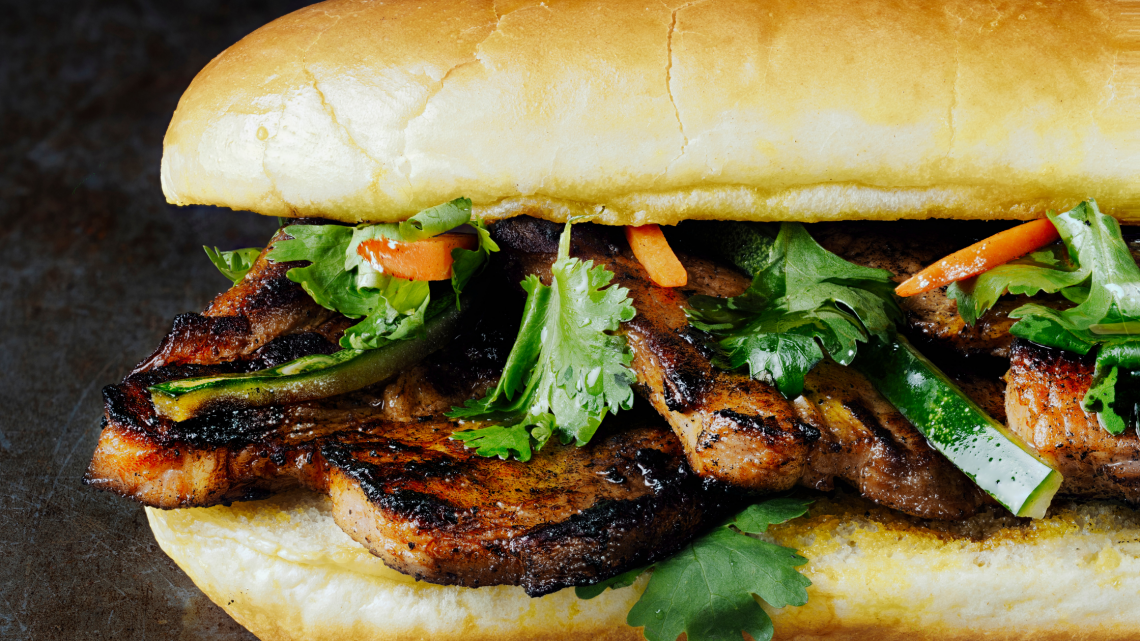 1436 Washington Ave, Miami Beach, FL 33139
✅ Dine-in - ✅ Outdoor seating - ✅ Takeout
Benh mi is a humble Vietnamese food stop that started selling through Instagram during the height of the COVID-19 pandemic.
Earning a great fanfare, the success has parlayed into a permanent location for the restaurant off Espanola Way.
Check out the star of their menu, the classic Banh Mi.
The Vietnamese sandwich is served in various protein styles, from lemongrass meatball to roasted pork, along with dishes like the extra crunchy spicy chicken tenders, vegetable spring rolls, beef salad with skirt steak, and green papaya salad with mangos.
Indeed, if it's a refreshing meal that you're looking for, then Benh Mi is here to deliver!

"Our home, priced at $1,225,000 was on the market for ONE YEAR with a local realtor without any offers...... the team sold it in 34 days at a price we were very happy with."
- Alicia Sandoval
"His high-end, digital marketing for sellers is truly cutting-edge and worlds ahead of the competition. Amit also offers hands-on buyer services that are the best you will find in the Coral Gables area. Hire him for all your real estate needs!"
Who are we?
We are the ALL IN Miami Group out of Miami.
We are Honduran, Filipino, Puerto Rican, Cuban, German, Hispanic, Indian, Syrian, and American.
We are Christian, Hindu, and Jewish.
We are many, but we are one.
We sell luxury homes in Miami, Florida.
Although some of our clients are celebrities, athletes, and people you read about online, we also help young adults find their first place to rent when they are ready to live on their own.
First-time buyers?
All the time!
No matter what your situation or price range is, we feel truly blessed and honored to play such a big part in your life.