Top 5 Places to Eat in Miami Beach
The ULTIMATE Miami hotspot for sun, sand, and sea wows your palates and tummies with a diverse food scene that tops the travel charts!
I'm talking about Miami Beach, the laidback community nestled on natural and manmade islands between the Atlantic Ocean and Biscayne Bay.
Hailed as "America's Riviera," the cosmopolitan city not only offers a smorgasbord of things to do and sights to see, but also a lineup of hidden gems and fancy dining spots that are just as iconic, legendary, and vibrant as the area itself!
From quaint cafes to steakhouses and gourmet food spots, Miami Beach gives you plenty more reasons to visit this little slice of tropical paradise!
Imagine having a go at all the yummy eats of the city's numerous neighborhoods, with South Beach and Mid Beach leading the ensemble!
Is there a more "delicious" way to spend your Miami vacation?
Here are the Top 5 Eats to try while you're here. (in no particular order)
1600 Lenox Ave., Miami Beach, FL 33139
✅ Dine-in - ✅ Delivery - ✅ Drive-through - ✅ Outdoor dining - ✅ Takeout
With accolades from James Beard and Bon Appétit, Yardbird Miami Beach pays tribute to the craveable American classics that bring people together.
Boasting a menu that features delicious brunch, lunch, and dinner options, plus a curated cocktail program highlighting a dynamic collection of bourbons, Yardbird Table & Bar takes guests on a culinary journey of unapologetically indulgent dishes and heady bourbon cocktails.
Enjoy a modern take on Southern comfort of shared plates, craft cocktails, and critically acclaimed fried chicken!
Crowd favorites include shrimp & grits, chicken and waffles, lobster mac & cheese, and smoked ribs served under a glass dome with active smoke! Whatever brings you to yardbird, it sure will be a hardy delight.
Sunday brunch, craft cocktails, a great vibe, and delicious comfort food-- sounds like the perfect dine-out experience in Miami Beach, agree?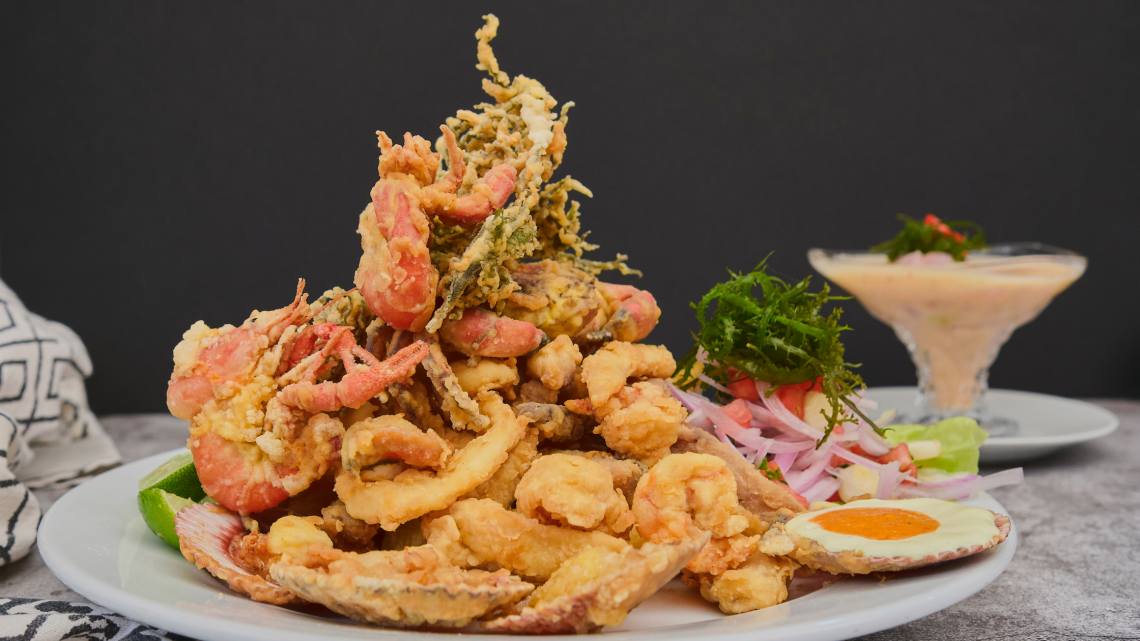 1245 Lincoln Rd, Miami Beach, FL 33139
✅ Takeout - ✅ Dine-in - ✅ Delivery - ✅ Curbside pickup
A twelve-year award-winning Peruvian restaurant with locations in Aventura, Downtown Miami, and of course, Miami Beach-Lincoln Road, CVI.CHE 105 boasts a vast selection of creative and fresh ceviches, among several other traditional dishes, offering guests unforgettable Peruvian gastronomy in one of the most important destinations in the country!
Yes, the famous Miami Peruvian food spot has conquered the most demanding palates locally and nationwide, crafting the most marvelous and delicious experience for each customer.
And don't get me started about their scrumptious menu (which keeps getting revamped with new food items, nonetheless!)
So, go ahead and take a chance-- dine at CVI.CHE 105 and see what I'm talking about first-hand!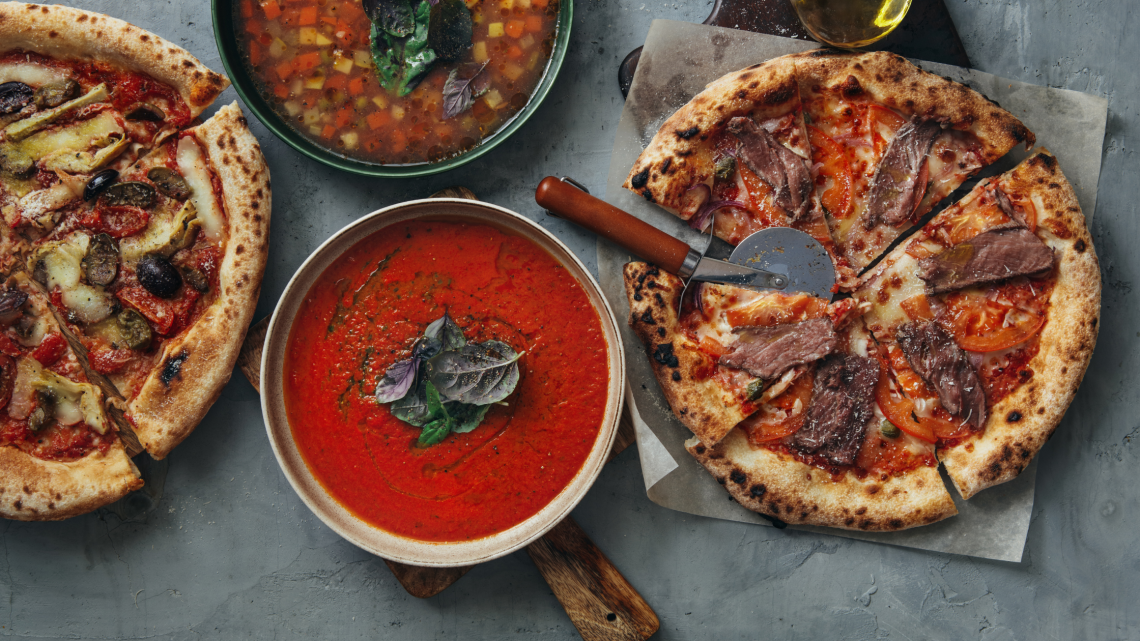 1450 Washington Ave Miami Beach, FL 33139
✅ Takeout - ✅ Dine-in - ✅ Delivery - ✅ Outdoor dining
For a simple, relaxed meal yet sophisticated enough for a special night out, book a table at Pane & Vino!
The Italian bistro promises not only a gastronomic experience but also a cultural journey where Italian philosophy is reflected in every single detail.
I'm talking about authentic classic Italian dishes that will open your world to a new dimension of pleasure and the desire to live a new life.
Customers rave that everything on the menu is curated beautifully and tastes of the highest quality, so don't be surprised to see the restaurant jampacked almost daily!
Order a bottle of Pinot Nero along with Pole Tina and Octopus appetizers to start off your dining experience at Pane & Vino.
Any "Chef's Special" dishes vow to wow your tastebuds, and getting tiramisu for dessert will cap off the Italian dine-in and exceed expectations!
A highly-recommended Miami Beach restaurant!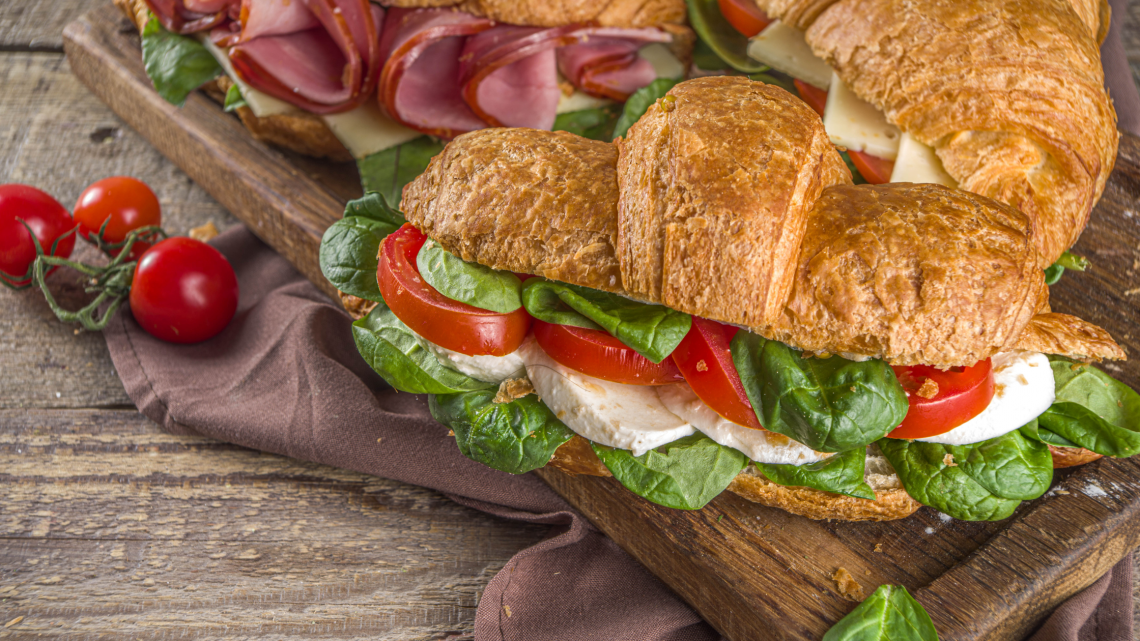 229 14th St Miami Beach, FL 33139
✅ Takeout - ✅ Dine-in - ✅ Delivery
Serving heavenly sandwiches in Miami Beach since 1988, La Sandwicherie captures the best French savoir-faire in the simplest of settings to transport your taste buds to another world without costing you the earth.
The sandwich spot boasts daily fresh ingredients, crisp baguettes, or soft croissants, and the added magic of the infamous vinaigrette makes for a true taste sensation.
No wonder they've been ranked in the top ten best restaurants in Miami NUMEROUS times!
The convenience of having a tasty to-go meal before heading to the beach will do wonders for your Miami Beach stay!
Aside from an array of meaty sandwich options, La Sandwicherie Miami Beach also caters to vegans with a line of veggie choices!
Their famous Avocado sandwich will blow your mind!
Pass by for breakfast and conversation with the owner or later at night after one of your club escapades.
Don't forget about the magic sauce-- or their iced coffee!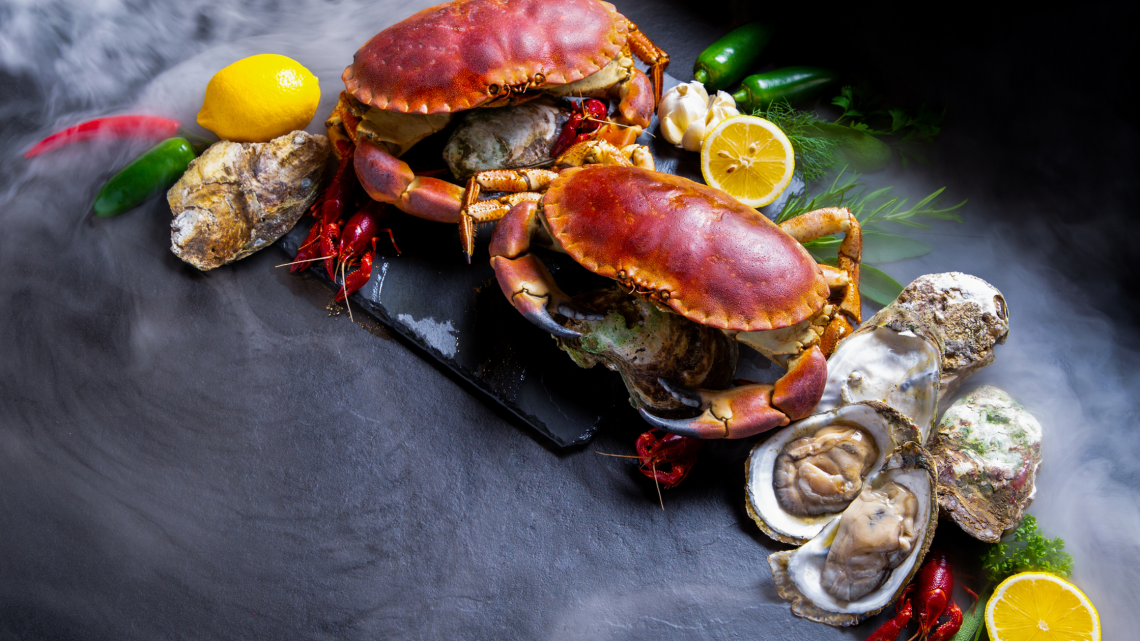 11 Washington Ave, Miami Beach, FL 33139
✅ Takeout - ✅ Dine-in - ✅ Delivery - ✅ Outdoor dining
For more than 100 years, no visit to Miami has been complete without stopping at Joe's Stone Crab.
Yes, I'm not exaggerating!
Joe's Stone Crab Restaurant has been a household name for as long as anyone can remember!
Owned and operated by the 3rd and 4th generations of the original family, Joe's is steeped in tradition!
Boasting a top-notch staff, some of whom have been with the company for decades, Joe's has created a welcoming, warm atmosphere that brings valued customers coming back time and time again.
The delicious menu of seafood dishes helps their cause, with most ingredients coming from their own fisheries! Indeed, you get high-quality and fresh meals each time!
The Mussels and Stone Crabs are a must when you're here!
Other fun add-ons are their lobster mac & cheese and sea scallops.
And whatever you do, don't forget to order their Key Lime Pie!
You won't regret it!

"Our home, priced at $1,225,000 was on the market for ONE YEAR with a local realtor without any offers...... the team sold it in 34 days at a price we were very happy with."
- Alicia Sandoval
"His high-end, digital marketing for sellers is truly cutting-edge and worlds ahead of the competition. Amit also offers hands-on buyer services that are the best you will find in the Coral Gables area. Hire him for all your real estate needs!"
Who are we?
We are the ALL IN Miami Group out of Miami.
We are Honduran, Filipino, Puerto Rican, Cuban, German, Hispanic, Indian, Syrian, and American.
We are Christian, Hindu, and Jewish.
We are many, but we are one.
We sell luxury homes in Miami, Florida.
Although some of our clients are celebrities, athletes, and people you read about online, we also help young adults find their first place to rent when they are ready to live on their own.
First-time buyers?
All the time!
No matter what your situation or price range is, we feel truly blessed and honored to play such a big part in your life.