Top 5 Places to Eat in Lauderhill
Prefer listening to audio instead of reading, click the PLAY button below
🎧
Another modest-looking city that's 'one for the books' for its unique and flavorful dining scene, some may think Lauderhill "lacks" in the signature Florida "glitz and glam" department, yet it surprises the masses with its diverse array of restaurants and food spots.
The community lies in north-central Broward, straddling the Florida Turnpike to the northwest of Fort Lauderdale and carving a diagonal path across the metropolitan region.
It offers proximity to Tamarac on its north, Lauderdale Lakes to its northeast, Plantation to its south, and Sunrise to its southwest and west, and has a total area of 8.6 square miles, of which 8.5 square miles is land and 0.04 square miles is water.
Lauderhill is also among the principal cities of the Miami metropolitan area.
And you know what else this neighborhood is?
A mini-melting pot of cultures, from its residents to its culinary offerings!
While Lauderhill isn't as 'jampacked' with restaurants and food spots as the next city, it gives you a round-up of Caribbean, Asian, Latin American, and Classic American eats, with a few joints for Mediterranean and Italian here and there.
And they're mostly locally owned too, so whenever you dine in, it's like showing your support to small businesses and hole-in-the-wall eats!
And if that isn't a heartwarming thought, I don't know what is!
Ready to eat well and help out at the same time?
Here are the Top 5 Eats to try while you're here. (in no particular order)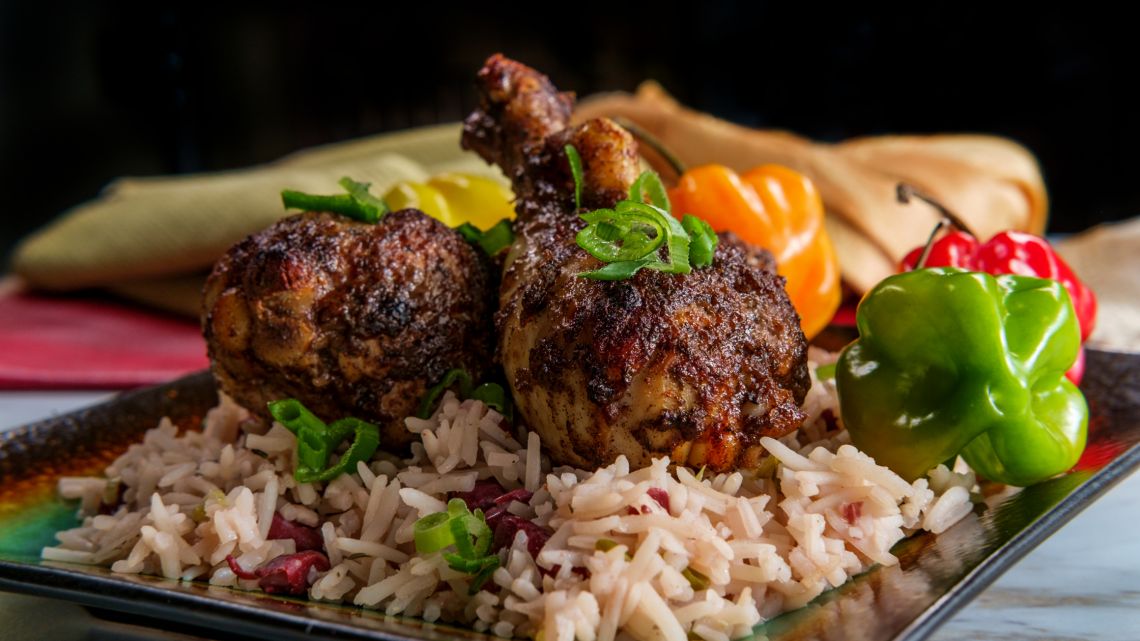 The Dutch Pot Jamaican Restaurant - Lauderhill

7468 W Commercial Blvd, Lauderhill, FL 33319
✅ Takeout - ✅ Dine-in - ✅ Delivery - ✅ Drive-through
Are you scouting the web for some Jamaican cuisine recommendations?
Well, this may be the sign you're looking for!
Having a Dutch pot is a staple and part of Jamaican culture.
But, if you don't own one and don't plan on buying anytime soon, you can still get authentic Jamaican Dutch pot cooking at Lauderhill, thanks to The Dutch Pot Jamaican Restaurant!
The Dutch Pot Jamaican Restaurant came into being in 1998 and has been a city staple since then.
The reason behind it?
Its menu features timeless dishes like oxtails, Escovitch fish, curry goat, and jerk chicken.
They also offer smaller bites (as they are just as significant) on their own or as a side to the main course.
The Dutch Pot Jamaican Restaurant has beef, chicken, veggie patties, fried dumplings, and even coconut drops!
Craving Jamaican for breakfast?
This restaurant has a breakfast menu for guests too!
Meals like Ackee & Saltfish, Okra, Callaloo, and more help start the day with a smile on your face.
You won't find that at every Jamaican restaurant!
The Dutch Pot Jamaican Restaurant also offers several beverage options from husk straight to the bottle DPJR Coconut Water, Pineapple Ginger, and Caribbean punch.
Really, what more can you ask for?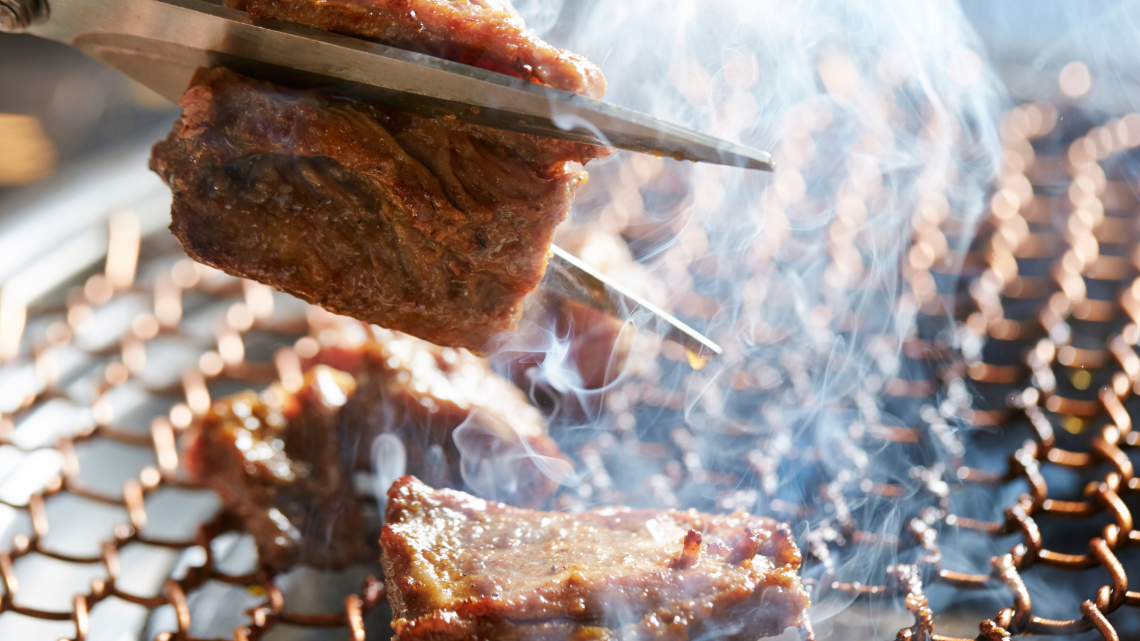 4991 N University Dr, Lauderhill, FL 33351
✅ Takeout - ✅ Dine-in - ✅ No-contact delivery - ✅ Curbside pickup
A comfortable space with an extensive menu of Korean standbys & do-it-yourself tableside charcoal grills in Lauderhill, Gabose Korean BBQ is your must-dine when craving anything Korean, especially if you're in love with perfectly-seasoned meat!
Here, you're in for an authentic Korean treat!
Imagine getting to cook your order at your table with REAL charcoal.
Short ribs, galbi, and even BONELESS ribs, if that's your thing-- and the good news is that these delicious menu items are just the tip of the iceberg!
Gabose also offers pre-cooked dishes, like katsu in different variations, and appetizers good enough to be your main dish!
Oh, and don't forget about the soups and stews, especially their Oden Tang, a fish cake soup with radish, green onions, and jalapenos.
Aside from these delicious offerings, Gabose boasts several specialties, so if you're not into grilling (I can't imagine how you're not!), you'll have hassle-free options at this joint, too!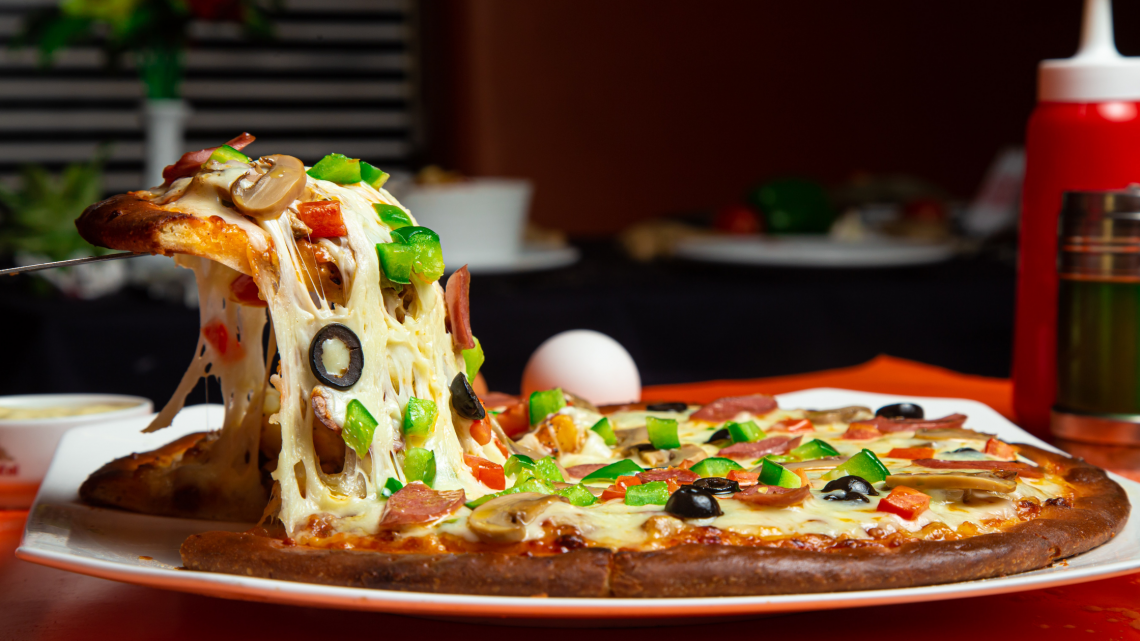 4599 N University Dr, Lauderhill, FL 33351
✅ Takeout - ✅ Dine-in - ✅ No-contact delivery
Born out of the passion for creating gourmet, specialty pizza and food prepared with the highest quality, fresh, wholesome ingredients, Olli Olive Pizza may look quaint and unassuming from the outside, but their food is a game-changer!
Yes, folks, at Olli's, pizza is at the top of the food chain. Here, you can choose from sixteen gourmet pizza flavors or create a special pizza for yourself!
A Tangy Tandoori Chicken Pizza? All is possible at Olli Olive Pizza! But before you get the wrong idea, pizza isn't the only food to order at Olli's!
The famous spot also has an array of baked pasta, bread, salads, chicken, oven-baked subs, calzones, and desserts!
For a casual but delicious dine-in experience, make Olli Olive Pizza a priority whenever you're in Lauderhill!
Yes, I'll say it now-- you can NEVER go wrong with pizza!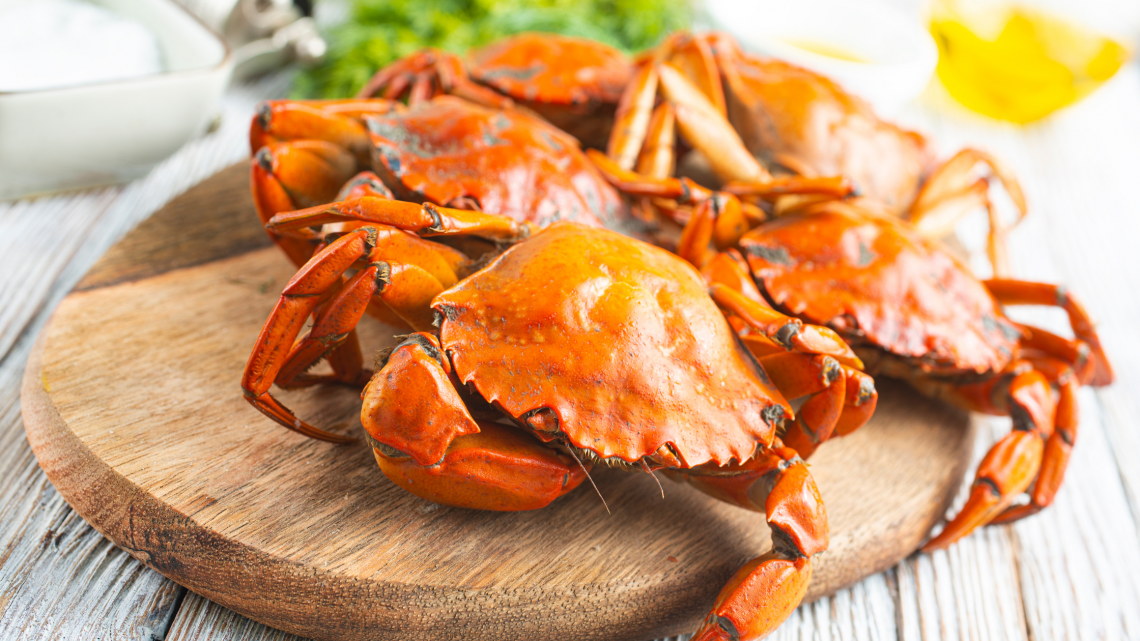 4402 N University Dr, Lauderhill, FL 33351
✅ Takeout - ✅ Dine-in - ✅ No-contact delivery
A trip to Florida isn't complete without a taste of fresh seafood, and in Lauderhill, no food spot beats Crafty Crab!
Offering the freshest seafood and most authentic recipes in the area, when you walk inside Crafty Crab, you'll immediately experience Southern charm and a friendly, welcoming atmosphere to make you feel at home.
Dig into their signature New Orleans Style Low Country boil, a feast for seafood lovers and perfect for a casual dinner.
Crafty Crab creates their own seasoning to offer a unique arrangement of flavors, so you can be sure you've never tasted anything like it before!
This seafood spot is cooking up Crab, crawfish, calamari, and lobster in the kitchen, made fresh daily!
Whether you're stopping in for a business lunch, family dinner, date night, or a night out with friends, you've come to the perfect spot.
Delicious home-style seafood with generous portions is what you can expect with every meal at Crafty Crab, so don't space out-- visit this fun seafood restaurant today!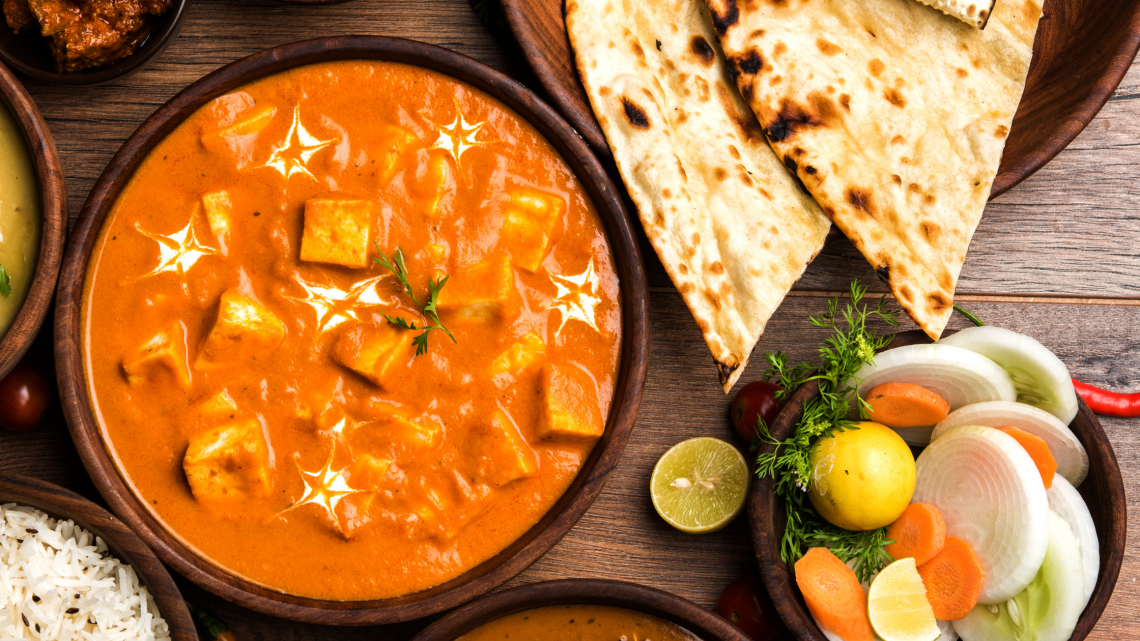 1205 NW 40th Ave, Lauderhill, FL 33313
✅ Takeout - ✅ Dine-in - ✅ No-contact delivery
A counter-serve cafe in Lauderhill Mall that prepares a range of Caribbean meals with an Indian accent, Joy's Roti Delight is famous in the neighborhood for a good reason-- their delicious and familiar Caribbean and West Indian dishes!
Come to Joy's Roti Delight and stuff your tummy with flavorful dishes, including Trini-style Chinese specialties (yes, they're multicultural!), Dhalpourie Roti, Paratha Roti, an array of white rice meals like White Rice Stew Ox Tail, appetizers and sides, and desserts made in heaven!
And that Meat Aloo Pie?
Words can't describe how delicious it is!
Prepare for a long line and some wait time when you dine at Joy's Roti Delight- FL, so be sure to come early and check their menu online, so you'll know what to order before you come in!
But other than that, I'm pretty sure you'll enjoy your dining experience at this popular multicultural food spot!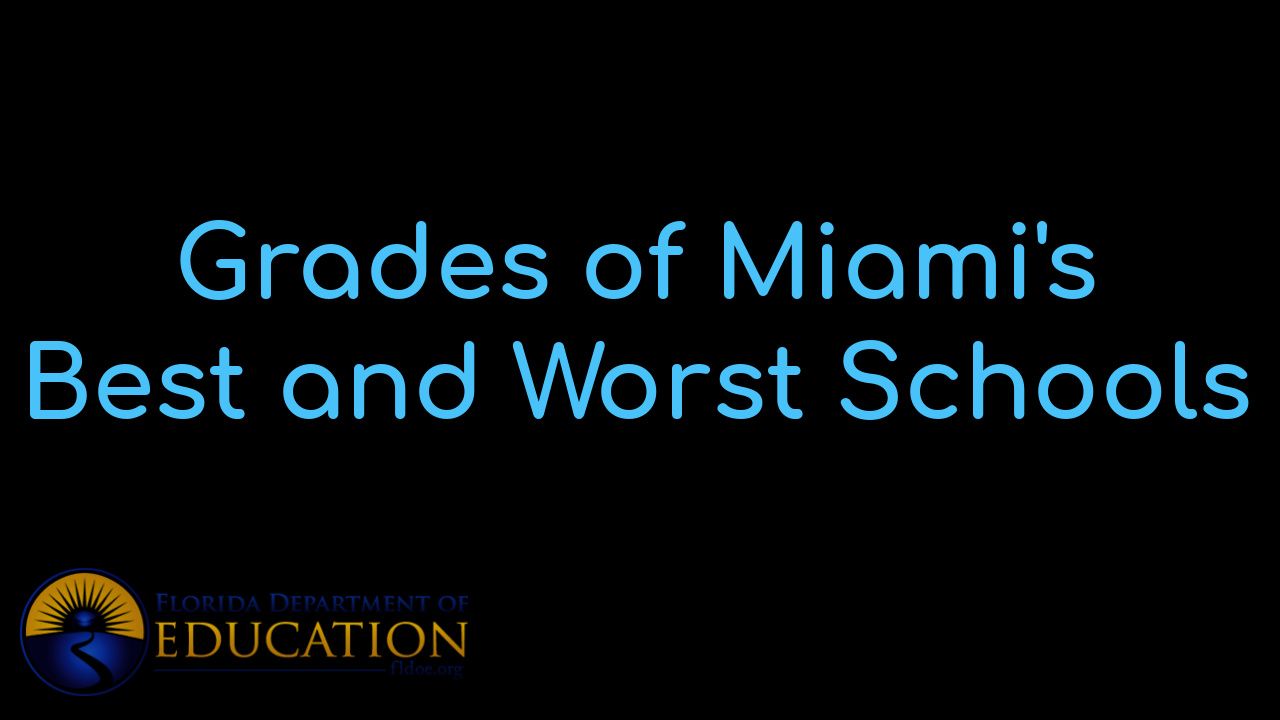 View Miami's BEST schools and the individual grades that each school received. Besides vie...
Who are we?
We are the ALL IN Miami Group out of Miami.
We are Colombian, Filipino, Cuban, German, Hispanic, Indian, Syrian, and American.
We are Christian, Hindu, and Jewish.
We are many, but we are one.
We sell luxury homes in Miami, Florida.
Although some of our clients are celebrities, athletes, and people you read about online, we also help young adults find their first place to rent when they are ready to live on their own.
First-time buyers?
All the time!
No matter what your situation or price range is, we feel truly blessed and honored to play such a big part in your life.