Top 5 Places to Eat in Bay Harbor Islands
Fun on the island doesn't end with watersports, tourist attractions, and entertainment-- oh no, it doesn't!
At Bay Harbor Islands, food isn't just a sidestep-- it's a full-on destination!
Boasting proximity to Bal Harbour, Miami Beach, and Aventura, it's not surprising that Bay Harbor Islands is a famous Miami food spot and a proud home to some of the best restaurants in Miami-Dade county.
And since it's also conveniently located near the city's tourist-ridden neighborhoods, it's easy to go back and forth to explore other famous restaurants and food spots from nearby areas.
And the massive list of choices?
I don't think any destination could compete!
Peruvian, Italian, Classic American, Vegan, Asian-- you name it, this town has it-- or its nearby neighborhoods will!
You may even need to stay for a few weeks to finish eating from all of these wonderful coffee shops, diners, and joints!
Or maybe, a lifetime? *wink*
But don't forget-- most, if not all, restaurants within Bay Harbor Islands offer a picturesque view, so be sure to bring a lot of IG-worthy outfits for that perfect shot!
Dining with a view-- and delicious food?
Yes, I'm in!
Here are the Top 5 Eats to try while you're here. (in no particular order)
1076 Kane Concourse Bay Harbor Islands, FL 33154
✅ Takeout - ✅ Dine-in - ✅ Delivery - ✅ Outdoor dining
If you're game for a wild (but delicious!) combination of culinary specialties, Mestizo Gastro Fusion is the real deal!
A Bay Harbor Islands favorite nestled in the island's famous Kane Concourse, the Asian restaurant features an extensive signature selection that diners can't get enough of!
Bentos, rolls, steaks, noodles-- expect a delicious Asian fusion with a wide variety of unique dishes!
Can't seem to choose from the full array of delicious options?
Be sure to order a plate of their corn cheetas for your appetizer, a must-have regardless of whatever main course you choose!
Though it looks like your basic sliced corn on the cob with crema, the taste is undeniably UNFORGETTABLE!
A food spot that I'm sure will keep you coming back!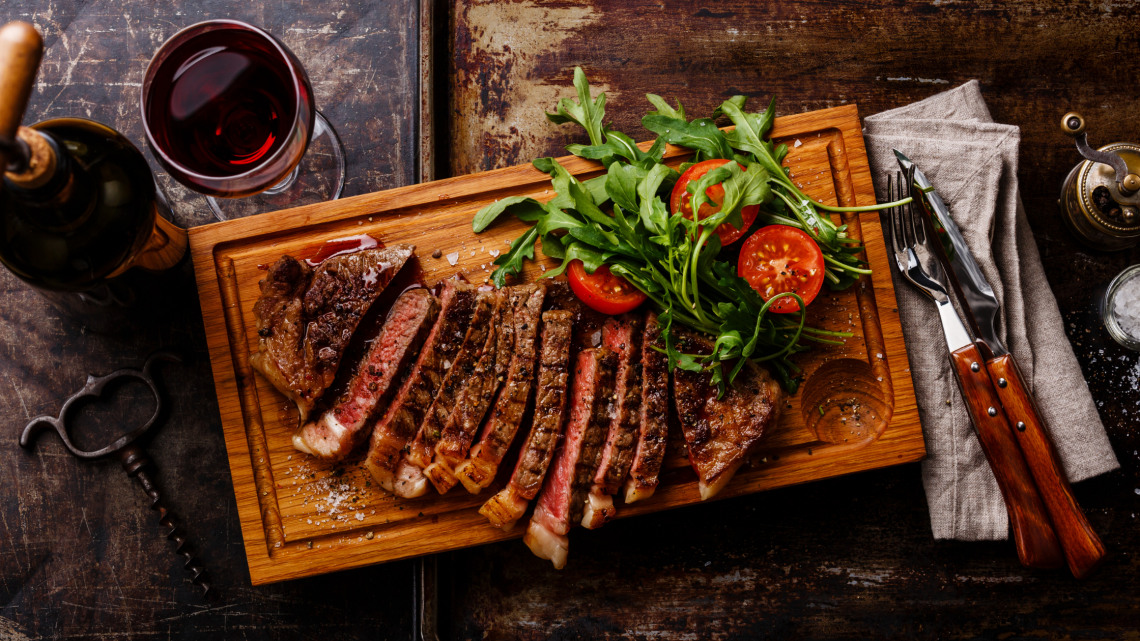 1009 Kane Concourse, Bay Harbor Islands, FL 33154
✅ Takeout - ✅ Dine-in - ✅ Delivery - ✅ Outdoor dining
For most diners, meat is a staple food choice.
And at Bay Harbor Islands, you'll find Meat Bar, a high-end Kosher steakhouse to maintain the highest standards of a world-class restaurant to the Kosher consumers in South Florida-- definitely a must-visit food spot on the island!
Meat lovers, you're in for a treat!
This steakhouse boasts excellent steaks, whether it's choice cuts, flavor, or the overall package!
But that's not all!
Meat Bar also offers a full array of salads, lamb, chicken, fish, and delicious sides to get with your meat!
Craving for burgers?
Yep, they got that covered, too!
When you dine here, be sure to ask to be seated in their outdoor dining area-- the ambiance perfectly complements the food!
Yes, you're welcome.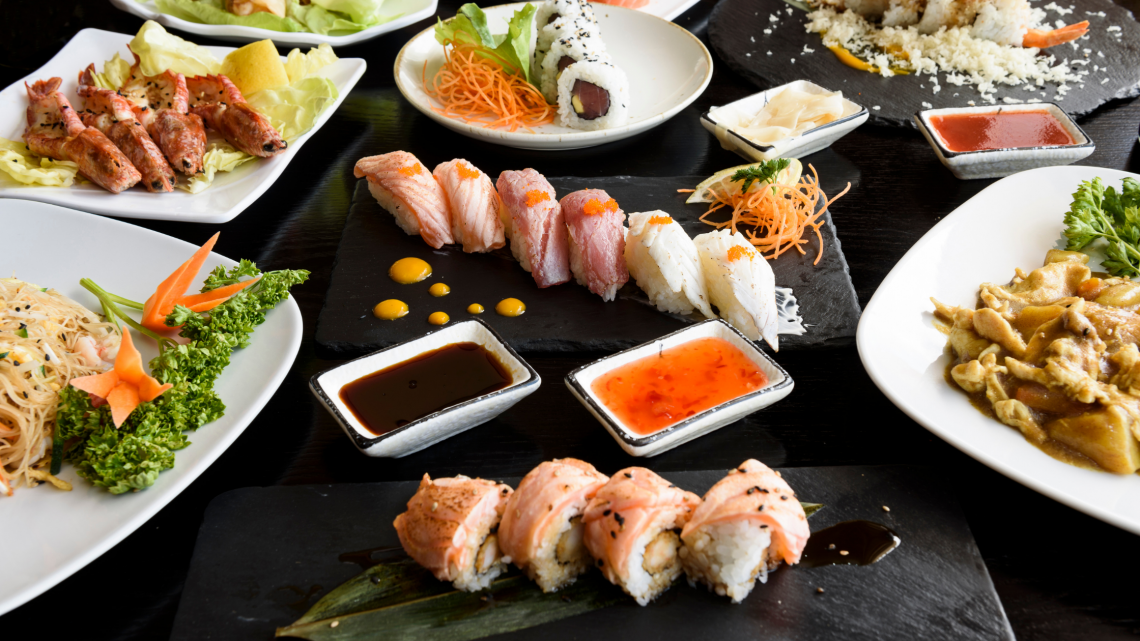 9700 Collins Ave., Miami Beach, FL 33154
✅ Takeout - ✅ Dine-in - ✅ Outdoor dining - ✅ No contact delivery - ✅ Curbside pickup
Can't get enough of Japanese food?
For an upscale Japanese dining experience, grab a table at Makoto and discover some of the best sushi in Miami!
Makoto, named after Chef Makoto Okuwa, is a sleek and elegant restaurant featuring modern, upscale Japanese entrees and sushi dishes.
The meals here are unlike any other meals around.
Produced by Chef Makoto's 20 years of experience, his skills allow him to develop his take on Japanese cuisine-- traditional Japanese dishes that marry traditional Edomae sushi with modern-day innovation.
If you're a first-timer who can't decide which to get, try the fire and ice oysters, the chef's sushi sampler, and the crispy rice topped with spicy tuna.
Other popular choices include the melt-in-your-mouth miso seabass and Japanese Wagyu-cooked tableside on a hot river stone.
A Japanese restaurant Bay Harbor Islands locals are raving about!
It's definitely worth the drive.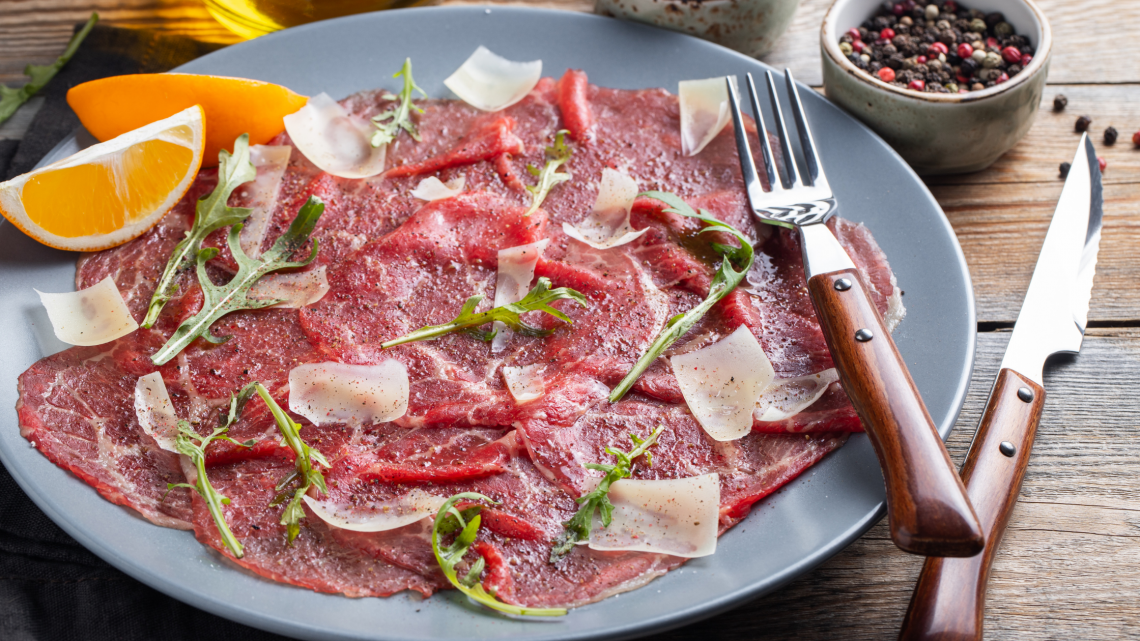 9700 Collins Ave, Bal Harbour, FL 33154
✅ Takeout - ✅ Dine-in - ✅ Outdoor dining - ✅ Delivery - ✅ Curbside pickup
Known as a Bal Harbour Shops staple, Carpaccio is a restaurant where tourists-in-the-know and locals gather for a delicious Italian meal-- even Bay Harbor Islands peeps, too!
As its name suggests, Carpaccio is known for razor-thin salmon or filet served many different ways, so expect a wide array of salmon entrees to make you drool.
Oh, and the way they prepare their dishes?
You can say they make Italian food the way people like it!
The lobsters are fresh and served with clams, mussels, and pasta al dente, with a touch of tomato, spicy or medium spicy.
And if you're big on veggies, you're in the right place!
The resto's got tons of vegetable dishes, too!
Choose to eat in the sleek dining room or arrive early to score a coveted table on the palm-fringed patio, where you can watch the parade of exotic cars and fashionistas sashaying in and out of the shops.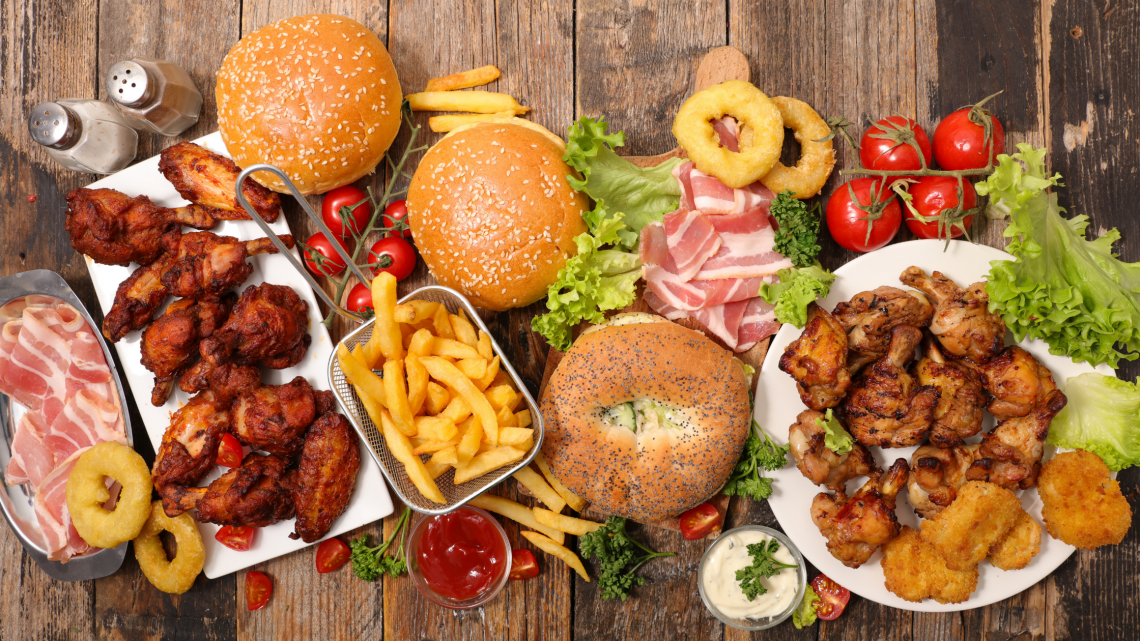 9490 Harding Ave, Surfside, FL 33154
✅ Takeout - ✅ Dine-in - ✅ Curbside pickup - ✅ Outdoor dining
What's a Bay Harbor Islands beachside vacay without some delicious, world-class American comfort cuisine-- with a twist?
Check out Cafe Vert, a five-star restaurant providing quality food and service and a welcoming atmosphere.
The upscale Surfside food spot serves American-style breakfast meals, as well as delicious French baguettes, croissants, and French toasts, among others!
While you're here, don't forget to ask for the daily specials and pastries-- oh, and they've got healthy, gluten-free options too!

"Our home, priced at $1,225,000 was on the market for ONE YEAR with a local realtor without any offers...... the team sold it in 34 days at a price we were very happy with."
- Alicia Sandoval
"His high-end, digital marketing for sellers is truly cutting-edge and worlds ahead of the competition. Amit also offers hands-on buyer services that are the best you will find in the Coral Gables area. Hire him for all your real estate needs!"
Who are we?
We are the ALL IN Miami Group out of Miami.
We are Honduran, Filipino, Puerto Rican, Cuban, German, Hispanic, Indian, Syrian, and American.
We are Christian, Hindu, and Jewish. We are many, but we are one.
We sell luxury homes in Miami, Florida.
Although some of our clients are celebrities, athletes, and people you read about online, we also help young adults find their first place to rent when they are ready to live on their own.
First-time buyers? All the time!
We feel so honored and lucky to play this big a part in someone's life.