Top 5 Places to Eat In and Around North Lauderdale
Prefer listening to audio instead of reading, click the PLAY button below
🎧
A small town that makes up for its size with natural beauty, a richly diverse community, and delicious eats-- this basically sums up the peaceful North Lauderdale!
The town offers a total area of 4.6 square miles, of which 4.6 square miles is land and 0.039 square miles is water. It is located inland of the Atlantic Ocean on the east coast of Florida, in the north-central part of Broward County, adjacent to Margate on its north, Coral Springs to its northwest, Tamarac to its west and south, Fort Lauderdale to its east, and Pompano Beach to its northeast.
North Lauderdale is also among the principal cities of the Miami metropolitan area.
And you know what's best paired with family-friendly fun and lush nature?
An unforgettable dining scene to enjoy after!
It's a good thing North Lauderdale fits this description to a T!
Here are the Top 5 Eats to try while you're here. (in no particular order)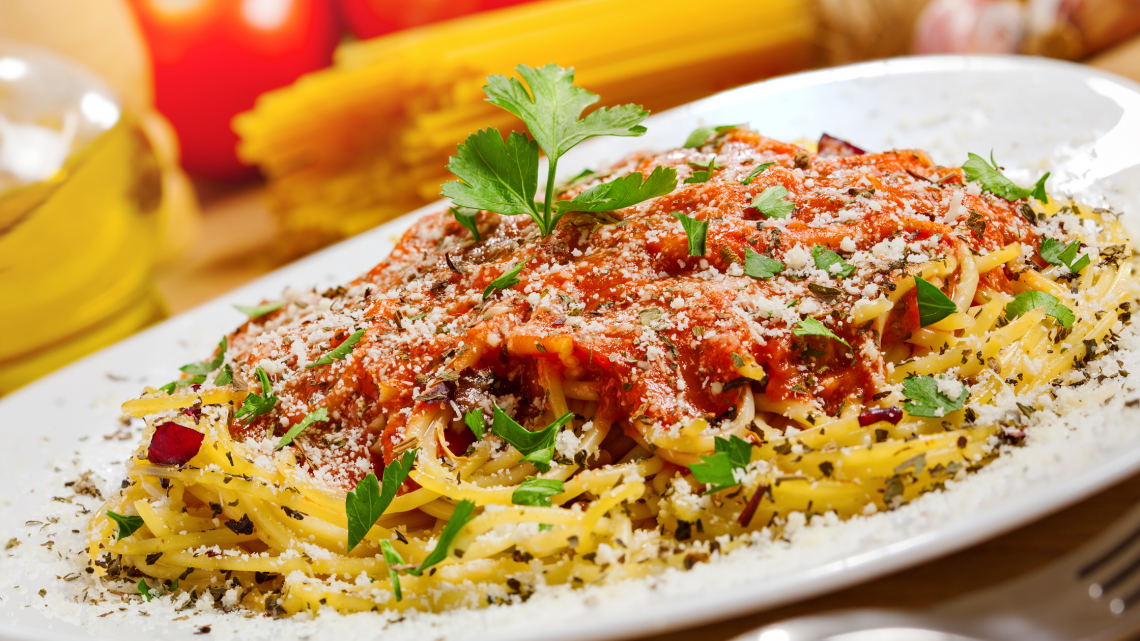 5440 N State Rd 7, North Lauderdale, FL 33319
✅ Takeout - ✅ Dine-in - ✅ No-contact delivery - ✅ Outdoor Dining
A family-run, kid-friendly restaurant serving classic red-sauce Italian dishes & NYC-style pizza, GG's of New York will be celebrating its 73rd year as one of the finest Italian restaurants in North Lauderdale, and it's one of the must-visit spots for good food in the neighborhood!
Established in 1937 by the Delgardio family and opened as Troy Restaurant and Pizzeria on Atlantic Avenue in Brooklyn, New York, GG's New York has been a North Lauderdale staple since 1976.
Here, you can devour the finest of Italian recipes, handed down from three generations of Italian chefs and prepared with the special care only the Delgardios can offer.
We're talking about family meals that everyone in the gang will love, pasta faves like Rigatoni with Broccoli and Chicken, Lasagna, Fettucini Alfredo, and subs like Meatball Parmigiana, Tuna, Chicken Pilly, and more!
Craving for pizza?
They've got mini-individual flavors for you!
Now you DON'T have to share your pizza!
Come to GG's New York for a complete North Lauderdale dining experience, from appetizers to desserts!
They've got a homemade Italian cheesecake that has your name on it!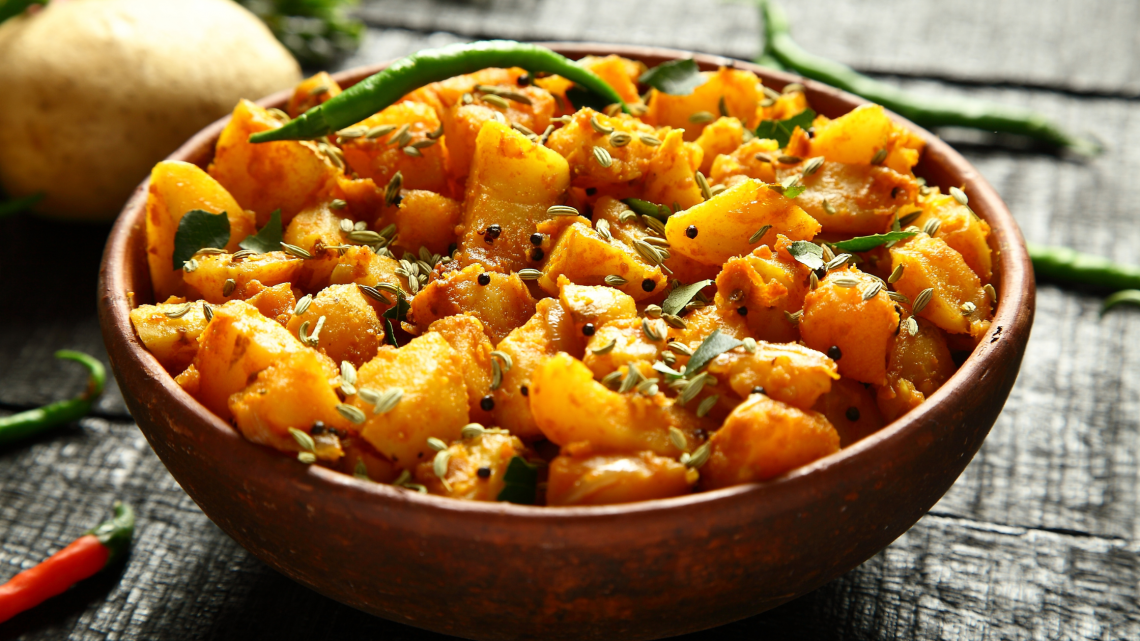 1645 S State Rd 7, North Lauderdale, FL 33068
✅ Takeout - ✅ Dine-in
If you miss your fave homemade Trini cooking or want an authentic Tabanka experience, hit up Tabanka - A Trini Kitchen, a popular Caribbean restaurant in North Lauderdale!
Famous for their "Doubles" and other Trinidad and Tobago dishes, Tabanka - a Trini Kitchen is a place that makes you feel like you've been transported back in time, in another country!
Tabanca (in Trini slang) means a deep longing, loss, and sadness, usually associated with the end of relationships, which can also apply to food.
Tabanka looks to fill that void in the hearts of many Trinis by taking them on a nostalgic trip down memory lane to a simpler time.
But before you get me wrong, this fun experience isn't reserved for people from Trinidad and Tobago, as the food, the service, and the ambiance are sure to appeal to people from all cultures and backgrounds.
Enjoy delicious specialties like Aloo Pie, Roti Shells, Roti meals, and more.
Tabanka also has a few surprise items on the menu depending on which day you visit, so you can try a bit more of their cooking every time you come by.
Let Tabanka take you back home in all the yummy ways possible!
Whether you're in the mood for your comfort food or want to step outside of the cuisine you know, Tabanka is the one to beat for some Trinidadian cuisine and old-school vibes!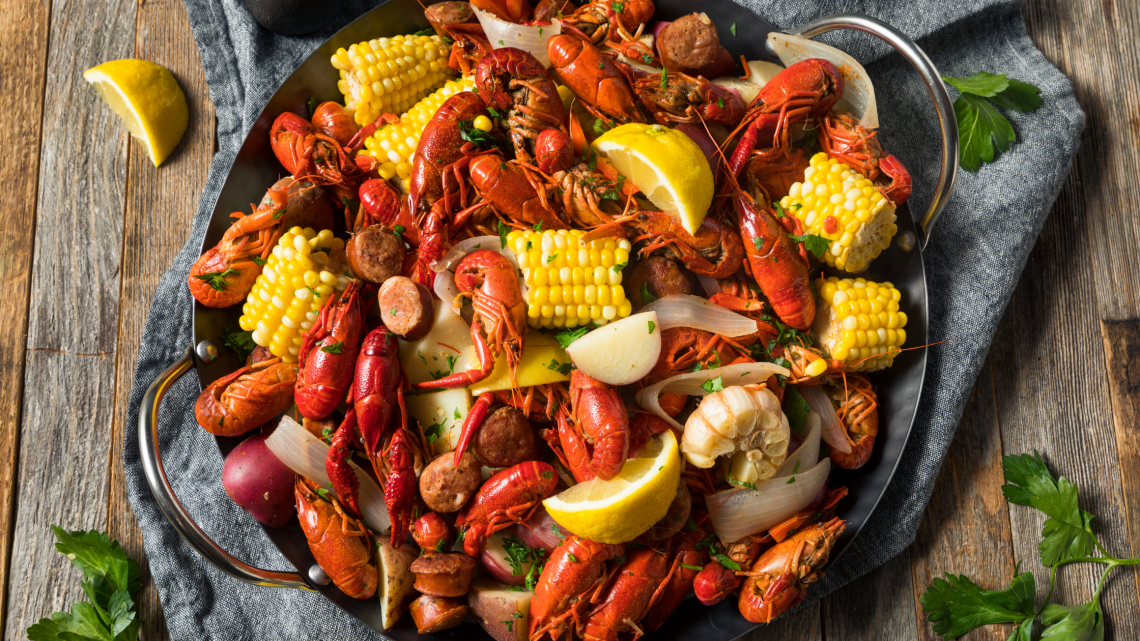 Mr. & Mrs. Crab - North Lauderdale
7990 W McNab Rd, North Lauderdale, FL 33068
✅ Takeout - ✅ Dine-in - ✅ Delivery
A South Florida dining experience is never complete without seafood, so if you're looking to get your hands 'dirty,' dive into the delicious cooking of Mr. & Mrs. Crab - North Lauderdale!
Bringing hand-held seafood that integrates American country taste with traditional Szechuan spices to create a unique flavor, Mr. & Mrs. Crab boasts the ability to create your own customized seafood boil, letting you decide the types of seafood you'd like to indulge in.
After choosing, Mr. & Mrs. Crab chefs will have your food cooked to perfection, placed in specifically designed seafood boil bags, and tossed in one of their mouthwatering sauces!
But that's not all!
Aside from their seafood boil, Mr. & Mrs. Crabs also offers delicious appetizers to pair with your meal, like hush puppies, fried cheese sticks, onion rings, fried calamari, and more!
The restaurant also has soup & salads, fried goodies, and sides to match!
Experience delicious seafood cooking at Mr. & Mrs. Crabs!
You won't regret it!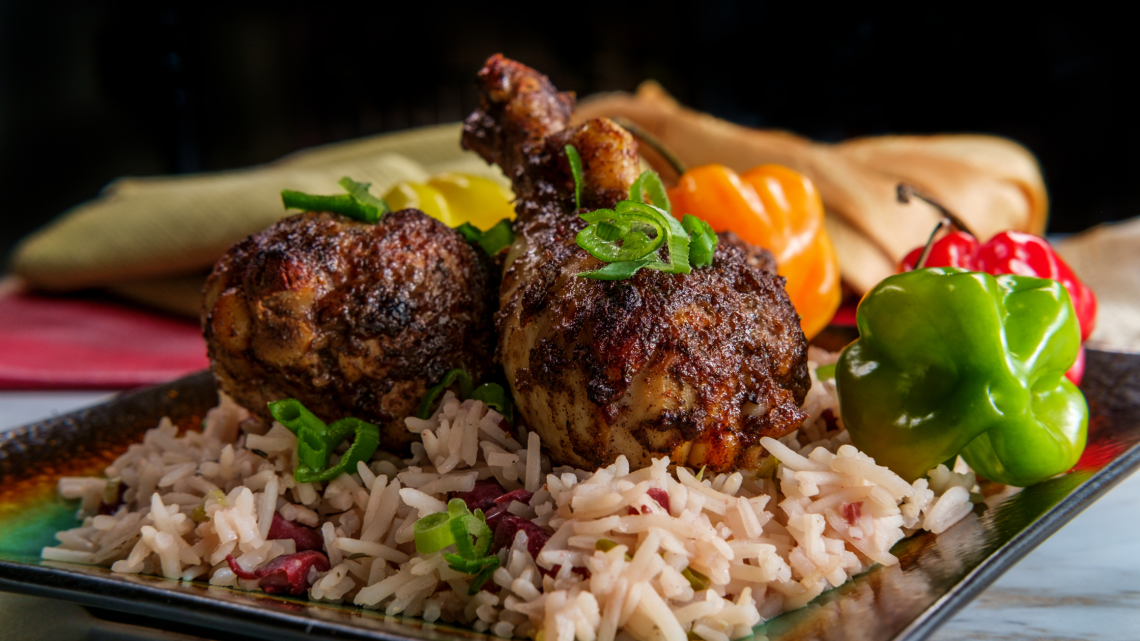 The Dutch Pot Jamaican Restaurant
6029 Kimberly Blvd, North Lauderdale, FL 33068
✅ Takeout - ✅ Dine-in - ✅ Delivery - ✅ Drive-through
Are you scouting the web for some Jamaican cuisine recommendations?
Well, this may be the sign you're looking for!
Having a Dutch pot is a staple and part of Jamaican culture.
But, if you don't own one and don't plan on buying anytime soon, you can still get authentic Jamaican Dutch pot cooking at North Lauderdale, thanks to The Dutch Pot Jamaican Restaurant!
The Dutch Pot Jamaican Restaurant came into being in 1998 and has been a city staple since then.
The reason behind it?
Its menu features timeless dishes like oxtails, Escovitch fish, curry goat, and jerk chicken.
They also offer smaller bites (as they are just as significant) on their own or as a side to the main course.
The Dutch Pot Jamaican Restaurant has beef, chicken, veggie patties, fried dumplings, and even coconut drops!
Craving Jamaican for breakfast?
This restaurant has a breakfast menu for guests too!
Meals like Ackee & Saltfish, Okra, Callaloo, and more help start the day with a smile on your face.
You won't find that at every Jamaican restaurant!
The Dutch Pot Jamaican Restaurant also offers several beverage options from husk straight to the bottle DPJR Coconut Water, Pineapple Ginger, and Caribbean punch.
Really, what more can you ask for?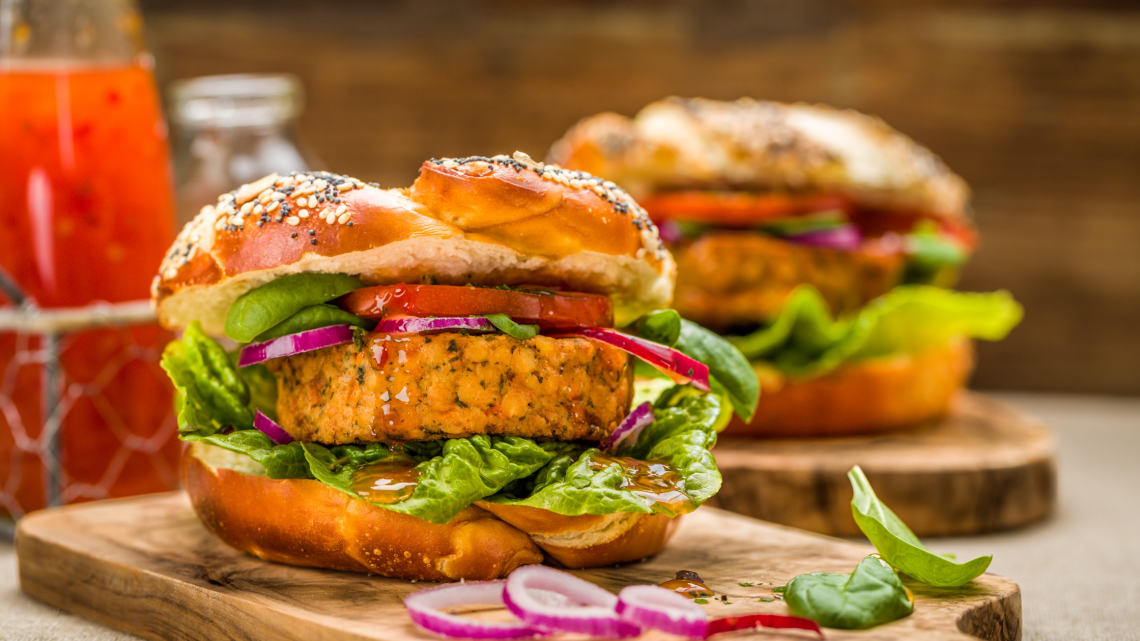 1651 S State Rd 7, North Lauderdale, FL 33068
✅ Takeout - ✅ Dine-in - ✅ Delivery - ✅ Curbside pickup
If you're up for something healthy or just trying to cut down on meat, Rootz Soul Café is here to save the day!
A well-loved North Lauderdale vegan food spot famous for its vegan burgers, tacos, vegan bowls, and other 'green' goodies, Rootz Soul Café is a go-to for something tasty, healthy, and familiar.
Their menu offers 'veganized' specialties from around the globe, including Japanese, Mexican, and American dishes that a veggie lover normally wouldn't eat because of meat!
Yes, you read it right, vegans!
Now, you can enjoy the foods you've missed without the guilt!
Teriyaki Salad Bowl, Japanese Veggie Rice, 'Fish' tacos, wrap salads, and burgers-- everything you're craving is right here at Rootz Soul Café!
Feeling a little adventurous (or under the weather)?
Get that organic ginger shot and feel better in an instant!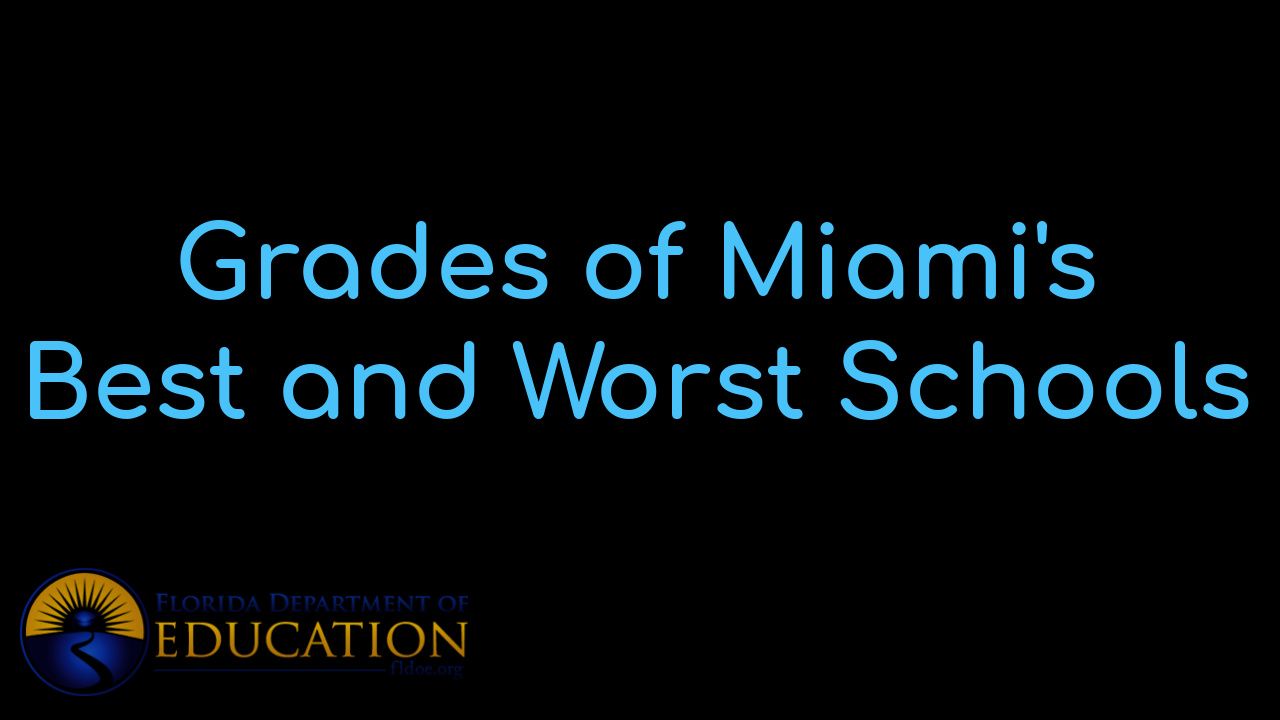 View Miami's BEST schools and the individual grades that each school received. Besides vie...
Who are we?
We are the ALL IN Miami Group out of Miami.
We are Colombian, Filipino, Cuban, German, Japanese, French, Indian, Syrian, and American.
We are Christian, Hindu, and Jewish.
We are many, but we are one.
We sell luxury homes in Miami, Florida.
Although some of our clients are celebrities, athletes, and people you read about online, we also help young adults find their first place to rent when they are ready to live on their own.
First-time buyers?
All the time!
No matter what your situation or price range is, we feel truly blessed and honored to play such a big part in your life.