Top 5 Instagrammable Places in Bal Harbour
Arm yourselves with a smartphone, A+ picture-taking skills, and your best smile-- you're here at Bal Harbour, a dazzling Miami neighborhood presenting superlative beauty and serenity all around!
Elegantly designed with the best luxury living and world-class attractions, Bal Harbour is Magic City's tiny tropical paradise, a 0.6 square mile residential neighborhood at the northern tip of Miami Beach, bordered to the north by Haulover Inlet, Biscayne Bay to its west, and the endless Atlantic Ocean to the east.
Armed with its grandeur of living and just the right "ingredients" to showcase irresistible upscale tourism, Bal Harbour brings the best beachside vacation to one incomparable location -- including the best spots for your Insta-worthy photos and social media keepsakes!
Get ready-- from here on out; it's all wide smiles and drop-dead gorgeous snaps!
Here are the top Instagrammable places in Bal Harbour.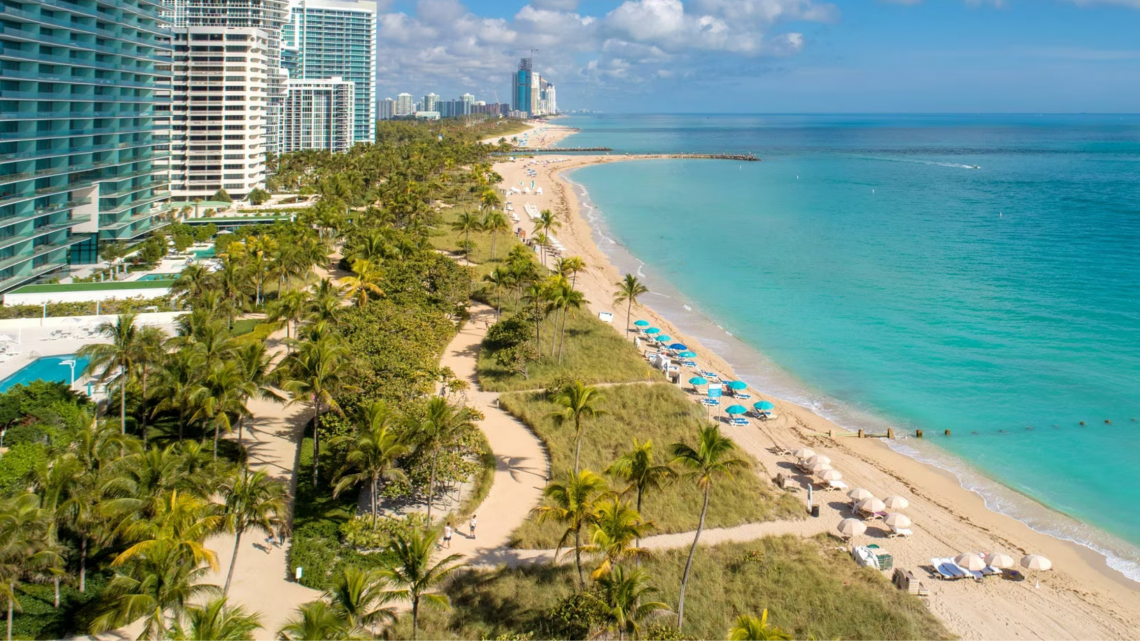 Bal Harbour Beach, Bal Harbour, FL 33154
As most of you know, there's always a jaw-droppingly beautiful beach in almost every corner of sunny Florida, and Bal Harbour is no different, albeit Bal Harbour Beach is considered a quiet and relaxing spot of sand compared to Miami Beach's lively electrifying swirl, despite being minutes away.
At Bal Harbour Beach, the dunes and paths are well-maintained, with charming landscaping throughout its perimeter, exuding a posh, exclusive, laid-back, and family-friendly vibe altogether.
Although it's a public beach, there are no public facilities or lifeguards on Bal Harbour Beach, apart from the ones available through Bal Harbour's upscale resorts, and as you can imagine, it all comes with a price.
Nonetheless, Bal Harbour Beach gives tourists and locals lots of vegetation and greenery (apart from sunning and sand), including walking and jogging paths with stunning water views and luxe high-rises great for a stroll and-- you guessed it-- photo sessions for your social media updates!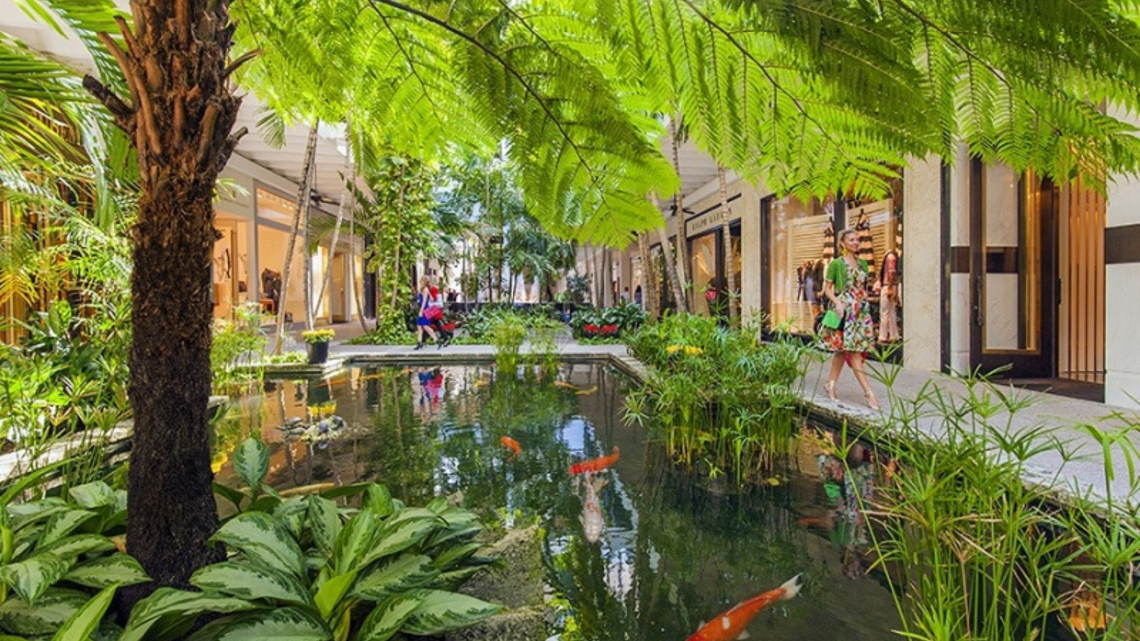 9700 Collins Ave, Bal Harbour, FL 33154
If there's ever a perfect destination "to do it all" in Bal Harbour, Bal Harbour Shops will be the first spot on the list-- photo sessions included!
A 500,000-square-foot, open-air shopping mall anchored by famous department stores, with over a hundred fashion design shops (Chanel, Prada, and Gucci, among others), salons, and chic boutiques, Bal Harbour Shops is considered on par with those accustomed to strolling along Rodeo Drive, the streets of Milan, London, Paris, or New York!
But if you think shopping is the only thing to look forward to at Bal Harbour Shops, you're getting the wrong idea!
Apart from a 'smorgasbord' of eats, Bal Harbour Shops offers rotating art exhibits throughout the outdoor mall, including annual favorites like the Fleurs de Villes floral show and different themed collections!
So be sure to pack that credit card and your BEST pose when you visit Bal Harbour Shops-- there's always a photo opportunity (and a lot of shopping) waiting!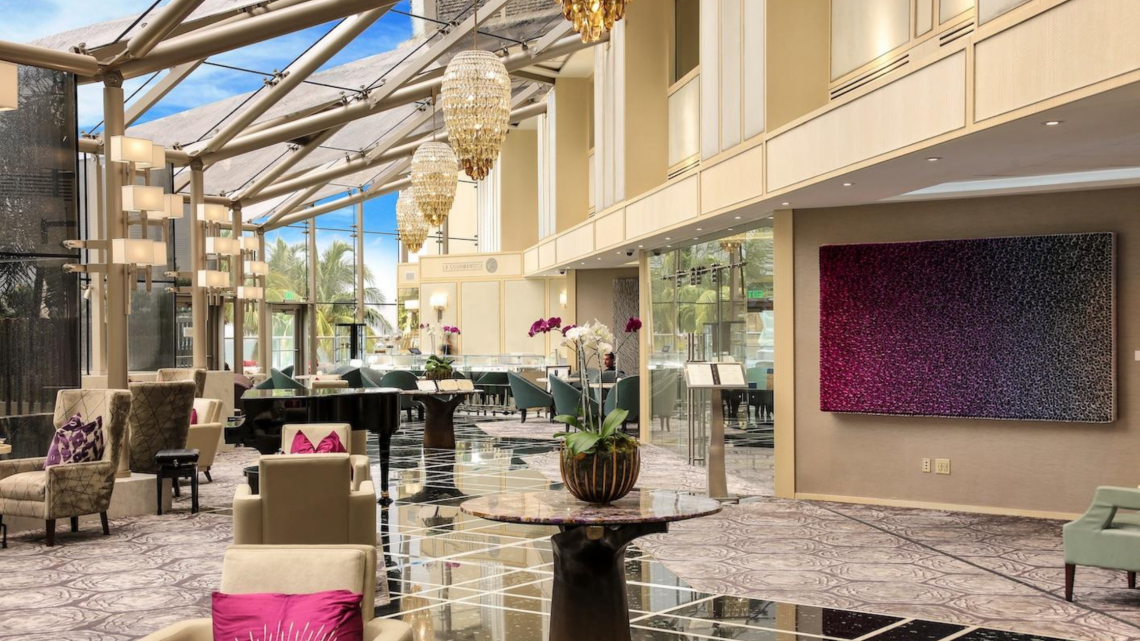 The St. Regis Resort, 9703 Collins Avenue Bal Harbour, Miami, FL 33154
Discover the beauty of art on Bal Harbour by visiting Opera Gallery Bal Harbour, the neighborhood's go-to art museum within the swanky St. Regis Bal Harbour Resort!
Presenting work across all media, including painting, drawing, sculpture, installation, photography, and video, Opera Gallery Bal Harbour seeks to cultivate the lineages between emerging and established artists.
Opera Gallery Bal Harbour represents over twenty international young and emerging artists, such as Andy Denzler, Fred Eerdekens, and Anthony James, and more established artists, such as Manolo Valdés, André Brasilier, or Hermann Nitsch.
Apart from more recent artworks, Opera Gallery Bal Harbour carries historically significant works by artists such as Marc Chagall, Pablo Picasso, Pierre Soulages, Alexander Calder, Jean Dubuffet, Fernando Botero, and more.
Endless art appreciation and Insta-worthy snaps?
There's no better place to be than at Opera Gallery Bal Harbour!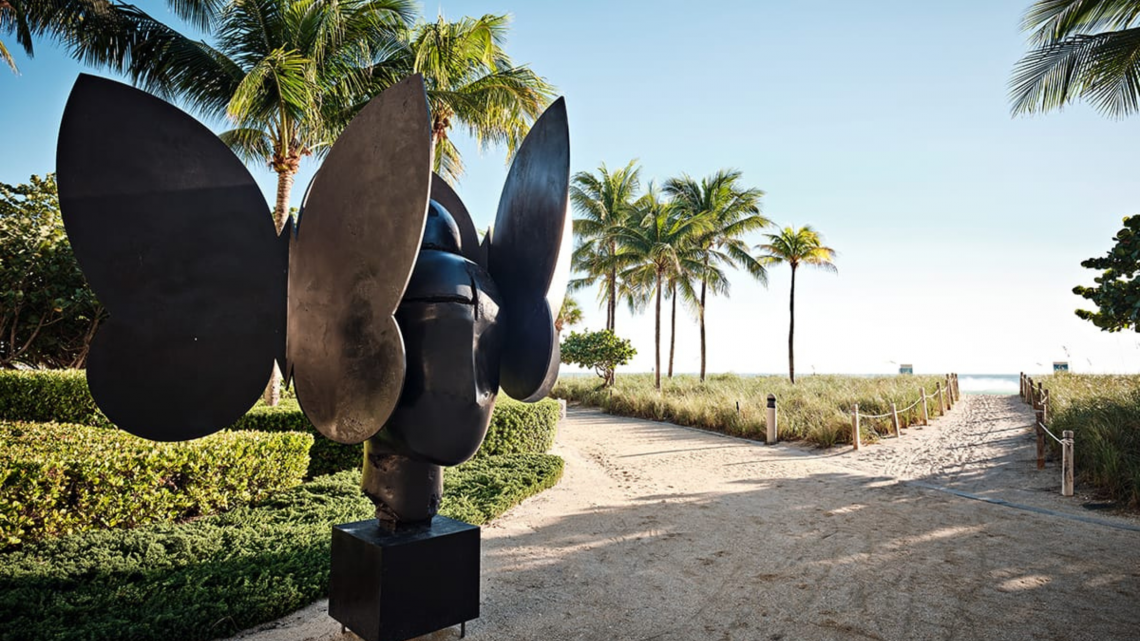 4) 96th Street and Collins Avenue
96th Street & Collins Avenue, Bal Harbour, Miami Beach, FL 33154
Unbeknownst to many, Bal Harbour, like most Miami neighborhoods, features an array of beautiful sculptures and art displays scattered around the community, specifically at 96th Street and Collins Avenue.
In fact, these immaculate art exhibits offer works from different esteemed artists, including Manolo Valdés, Jeff Koons, Ugo Rondinone, and Barbara Neinja!
On these streets, you'll have the chance to see (and take pictures with!) beautiful masterpieces like the Dama A Caballo, Seated Ballerina & Pluto and Proserpina, Menina, Butterflies, Infanta Margarita, and more!
It'll be your best Instagram-perfect photo yet!
So, be sure to bring your trusty walking shoes, favorite sunglasses, and your best toothy smile-- there's a lot of fun and great pictures to be had at Bal Harbour's fancy streets!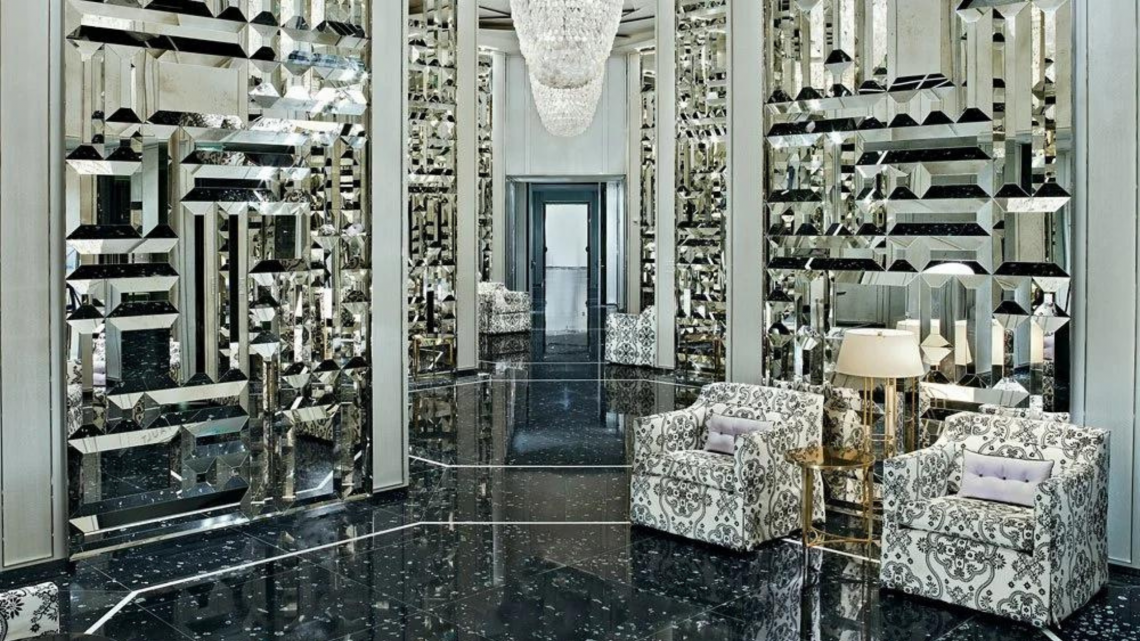 Collins Ave, Bal Harbour, FL 33154
Are your mind and body craving a hotel staycation fit for a king?
Well, you better braise yourself for a memorable beachside vacation because Bal Harbour is home to a series of top-notch hotel brands, with the likings of The Ritz-Carlton Bal Harbour and The St. Regis Bal Harbour Resort as your options for accommodation.
We're talking about luxurious hotels with a promise of high design and opulent amenities, along with elegantly decorated rooms with floor-to-ceiling views and jaw-dropping views from every angle!
Did anyone say "photos galore?"
Another great accommodation-slash-artsy find is the Oceana Bal Harbour, a building curated into a world-class museum where architecture and international contemporary art unite!
At Oceana Bal Harbour's first floor, you'll find two grand lobbies with 22-foot vaulted ceilings enclosed by floor-to-ceiling glass, masterfully designed by world-renowned Italian designer Pierro Lissoni, and home to ten museum-quality masterpieces of modern art from around the world.
A restful, 5-star hotel experience and dozens of Instagram-quality snaps?
Who could say no to that?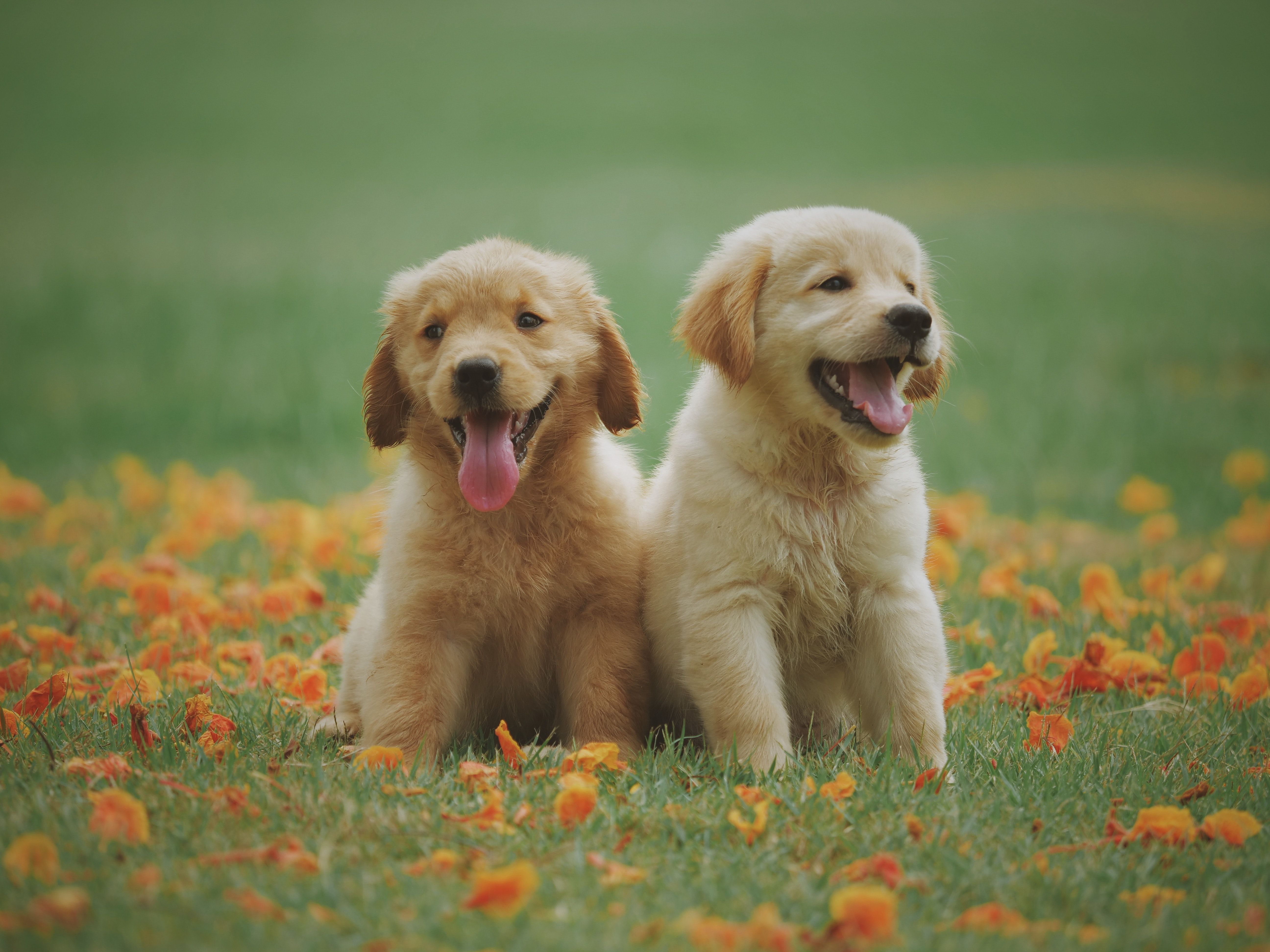 Here are the BEST dog parks in Miami. We analyzed 55 different neighborhoods in Miami, and...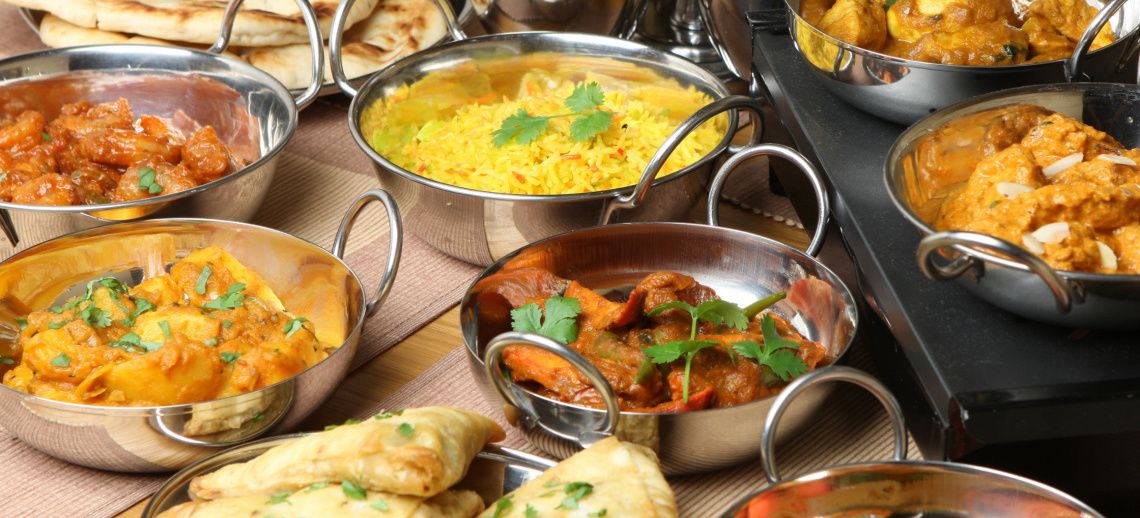 If you are a foodie or just love to eat as much as I do, here are my picks for the best pl...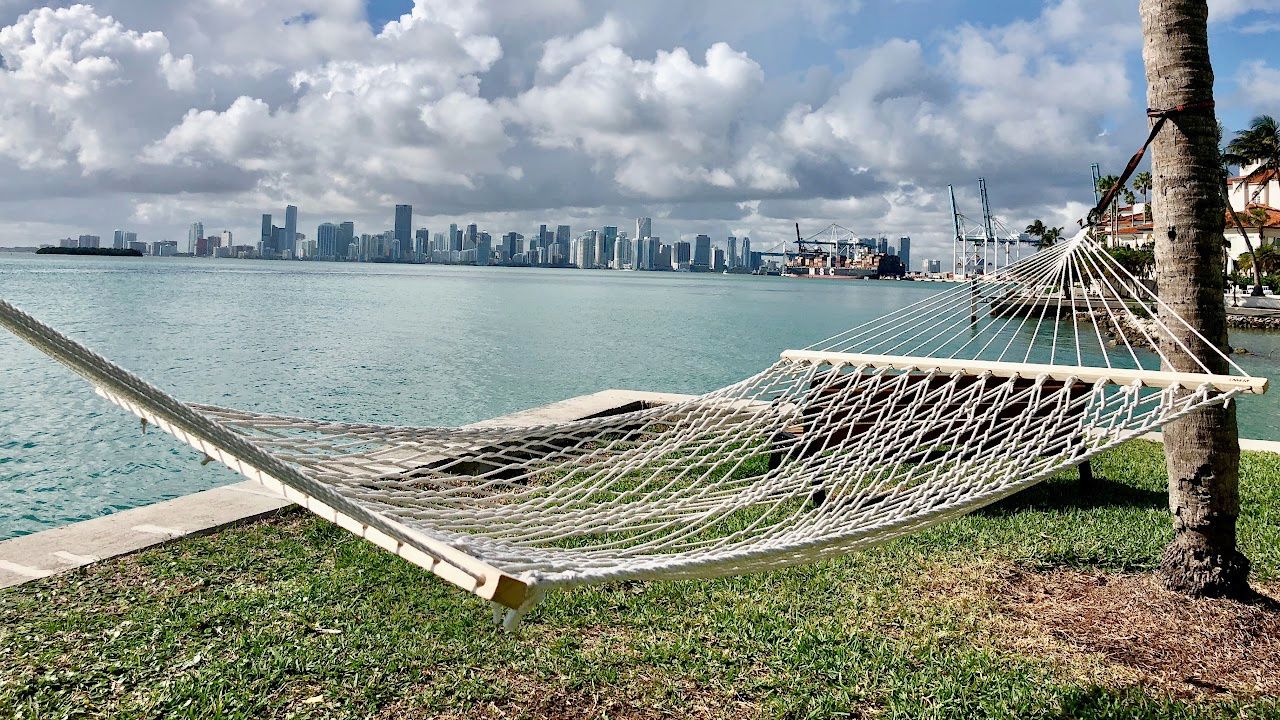 Discover Miami's top neighborhoods and schools with our comprehensive guide! Find the perf...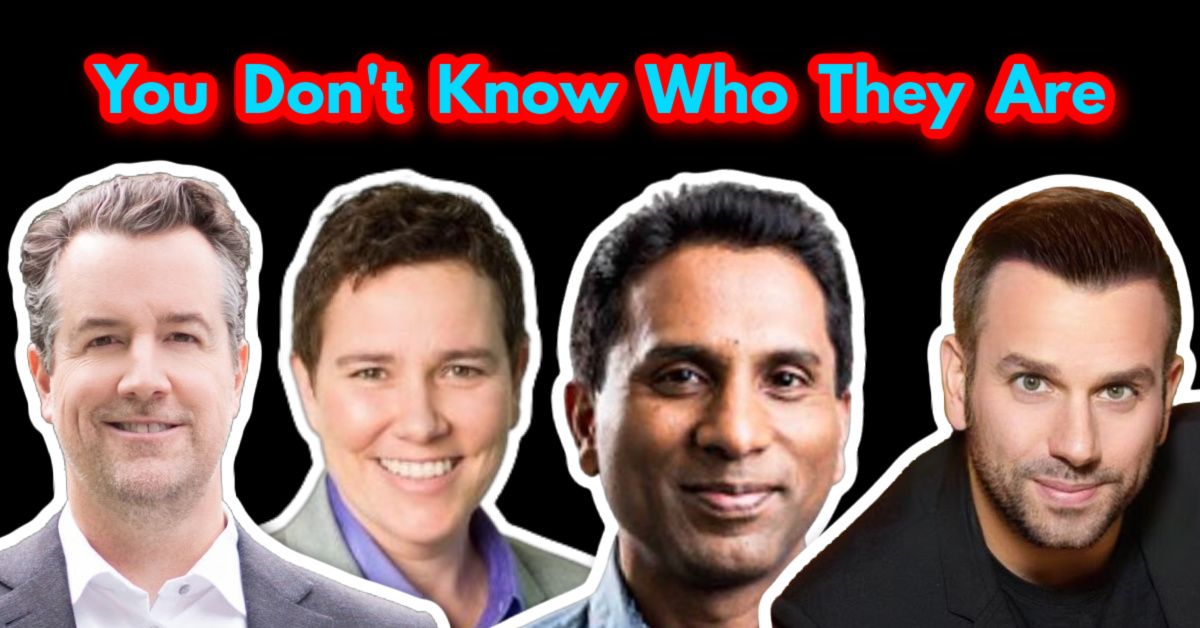 Sotheby's, Coldwell Banker, EWM, eXP, and the list goes on and on. This is absolutely why ...
Who are we?
We are the ALL IN Miami Group out of Miami.
We are Colombian, Filipino, Cuban, German, Japanese, French, Indian, Syrian, and American.
We are Christian, Hindu, and Jewish.
We are many, but we are one.
We sell luxury homes in Miami, Florida.
Although some of our clients are celebrities, athletes, and people you read about online, we also help young adults find their first place to rent when they are ready to live on their own.
First-time buyers?
All the time!
No matter what your situation or price range is, we feel truly blessed and honored to play such a big part in your life.