Top 4 Shopping Spots in Bay Harbor Islands
In Miami's sea of luxury boutiques and state-of-the-art malls lies an UNFORGETTABLE, "no-frills" shopping experience in the sun-soaked towns of Bay Harbor Islands, a renowned two-islet paradise offering a well-deserved ESCAPE from the city's bustle!
Sandwiched between internationally-recognized Aventura to the north and Miami Beach to its south, Bay Harbor Islands, comprised of two compact and balmy kidney-shaped islets, lies east of North Miami, west of Bal Harbor/Surfside, and north of the archipelago of small islands enclosing Biscayne Bay.
To its south is Indian Creek Island, an exclusive community for the uber-rich.
Occupying less than half a square mile, Bay Harbor Islands is a jaw-dropping residential paradise removed from the hustle and bustle of the nearby metro Miami, but with a convenient location an easy drive from Miami's abundant attractions.
Albeit lacking in high-end brands and avant-garde shopping centers, this sun-kissed town is a GEM for those who prefer a more laidback commercial scene, filled with its own retail narrative of mom-and-pop stores, independent boutiques, and locally-owned shops offering a charming, straight-forward shopping escapade, pleasantly contrasting the famous Miami upscale retail scene!
Here are the top four shopping spots in the Bay Harbor Islands.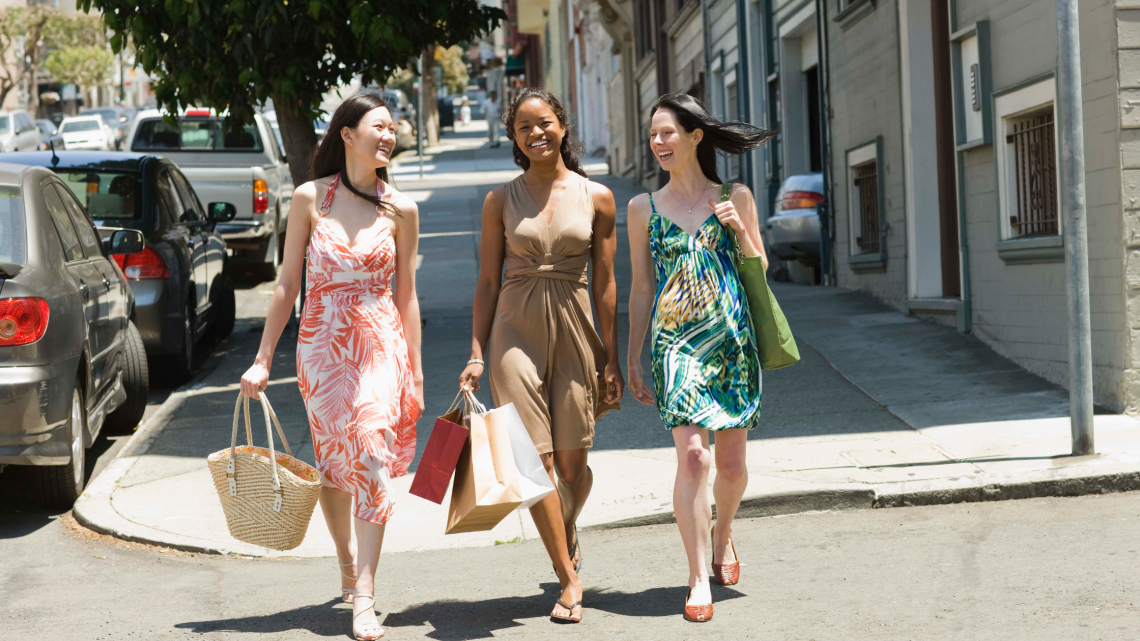 96th St., Kane Concourse, Bay Harbor Islands, FL 33154
Are you ready to explore the charming, low-key shopping scene of the Bay Harbor Islands?
As mentioned, this sun-soaked town isn't a mecca for high-end shopping.
But, if you're looking for a no-frills retail therapy, you won't go home empty-handed, thanks to its famed East Kane Concourse, Bay Harbor Islands' quaint two-block business district!
At the East Kane Concourse, you'll find several shops, fine-dining restaurants, tiny jewelry hubs, professional offices, and an abundance of health, beauty, grocery, and specialty stores scattered throughout its length.
We're talking Under the Sun, BubblesMiami, Prim N Proper Miami, Jackie Abraham Jewelers, Designer Rug Center by Amini, and more — a kaleidoscope of finds perfect for perusing during your Bay Harbor Islands escapade!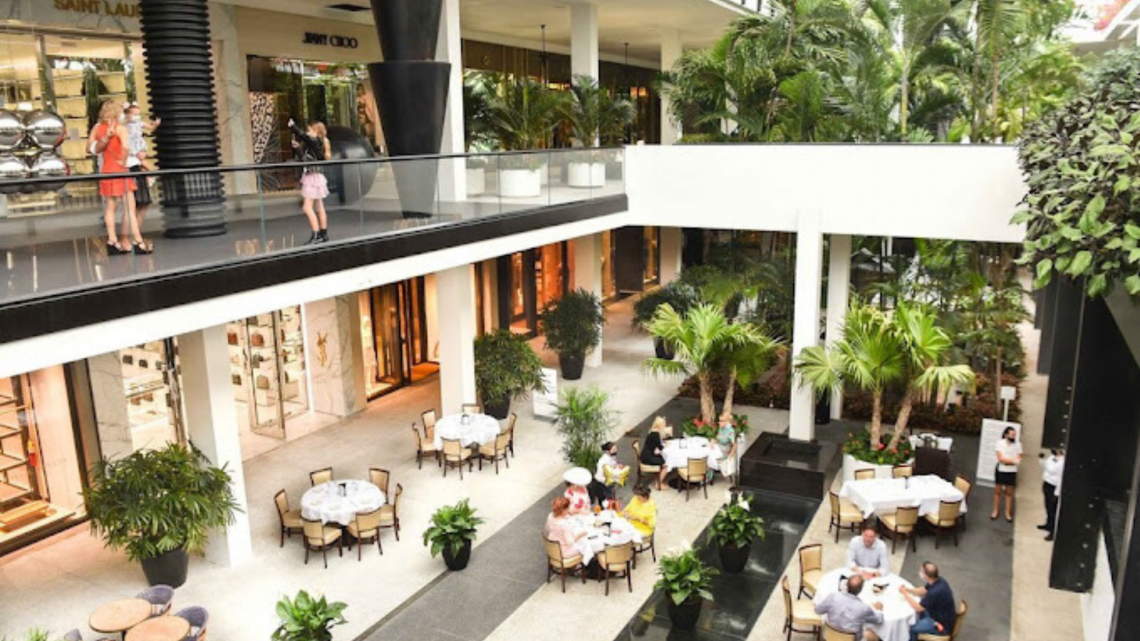 9700 Collins Ave, Bal Harbour, FL 33154
If you've scoured through East Kane Concourse and find yourself looking for more shops to discover, you'll be happy to know that an open-air shopping oasis is just within your midst, only a 3-minute drive from the Bay Harbor Islands!
Welcome to Bal Harbour Shops, a luxe, open-air lifestyle center hailed as the tropical version of New York's Madison Avenue!
Offering 500,000 square feet of space, dotted with 100 haute designer boutiques, department stores, and world-class restaurants, Bal Harbour Shops is a premier playground for socialites, fashionistas, celebrities, and anyone looking for a top-class shopping experience in a lush tropical garden setting!
Marvel at its exquisite selection of shops and lifestyle essentials — Salvatore Ferragamo, Alexander McQueen, Balenciaga, Brioni, Chanel, Dolce & Gabbana, Fendi, Goyard, Harry Winston, Prada, Richard Mille, Van Cleef & Arpels, Versace, and more!
And if you're looking for stores with a bit of everything, the Bal Harbour Shops is anchored by Neiman Marcus and Saks Fifth Avenue, two of the leading department stores in the USA!
Aside from high-end shopping, its dining and nature are part of Bal Harbour Shops' irresistible allure, with its six revered restaurants and constantly changing landscape brimming with tropical plants, koi ponds, rotating art exhibits, and fountains.
No doubt, this shopper's dreamland is worth the commute!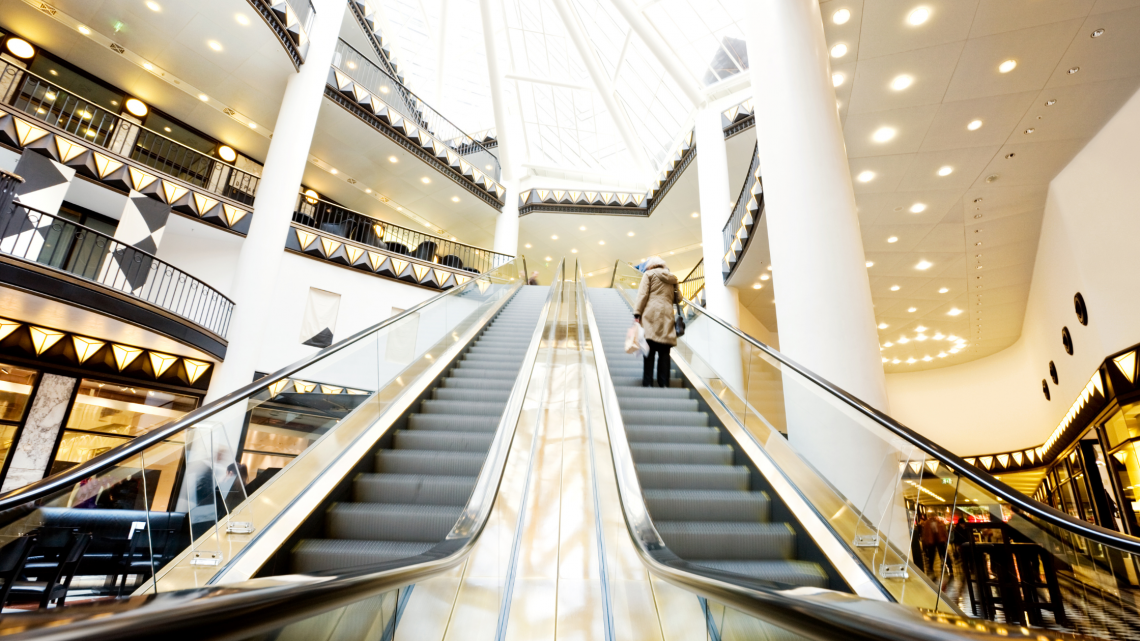 3881 NE 163rd St, North Miami Beach, FL 33160
Are you ready to swipe that card some more?
Don't let the distance stop you!
Head to North Miami Beach and find another shopping destination with your favorite brands, just a 10-minute drive from the Bay Harbor Islands, the Intracoastal Mall!
Located on the corner of Sunny Isles Boulevard and Northeast 163rd Street, Intracoastal Mall has it all, from fashion-forward clothing finds to beauty and wellness essentials, spearheaded by its anchors, TJ Maxx, Winn-Dixie, Old Navy, and Frank Theatres!
And if you're feeling famished after an exhausting shopping galore, you won't have to go elsewhere!
Intracoastal Mall also boasts a few restaurants, including Racks Italian Kitchen, Duffy's Sports Grill, and Hiro's Yakko-San!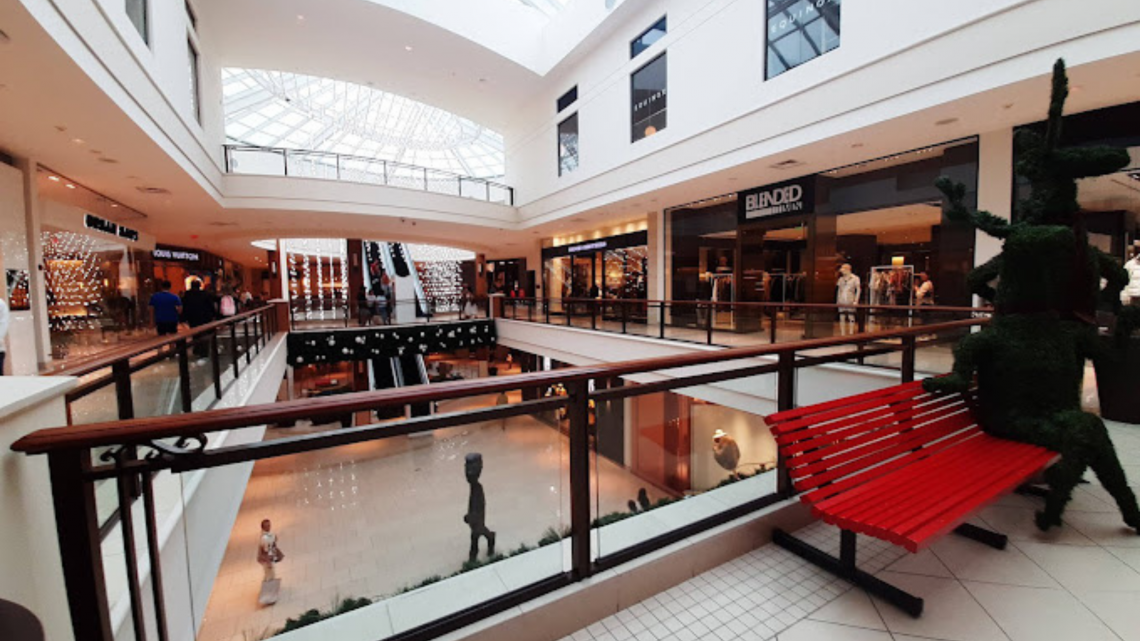 19501 Biscayne Blvd, Aventura, FL 33180
If you think your Bay Harbor Islands' shopping galore has come to an end, think again!
We haven't reached the CLIMAX just yet!
Shopaholics meet the ULTIMATE world-class shopper's utopia in the heart of Aventura, THE Aventura Mall, a 13-minute drive from the Bay Harbor Islands!
Offering hundreds of retailers, from everyday brands to high-end boutiques across more than 2.7 million square feet, Aventura Mall is one of the top five highest-grossing malls in the USA.
Think a "Disneyland" of retail with department stores like Nordstrom, Bloomingdale's, Macy's, JCPenney, and Sears alongside over 300 specialty shops, designer stores, and trendy boutiques — all the brands that run the gamut, from daily wear to the ultra-exclusive and couture!
Pair all that with Aventura's world-class lineup of restaurants with every cuisine you can imagine, lifestyle shops, cinemas, and museum-caliber art on display, including sculptures, colorful murals, and the Aventura Slide Tower - a super fun sculpture and functional slide, and safe to say, you'll get a little more than just a BIT of EVERYTHING at Aventura Mall!
Shop in moderation, peeps!
Where art, food, beautifully designed spaces, and sought-after brands come together to create an "only-in-Miami" experience like no other, you're bound to go BANKRUPT!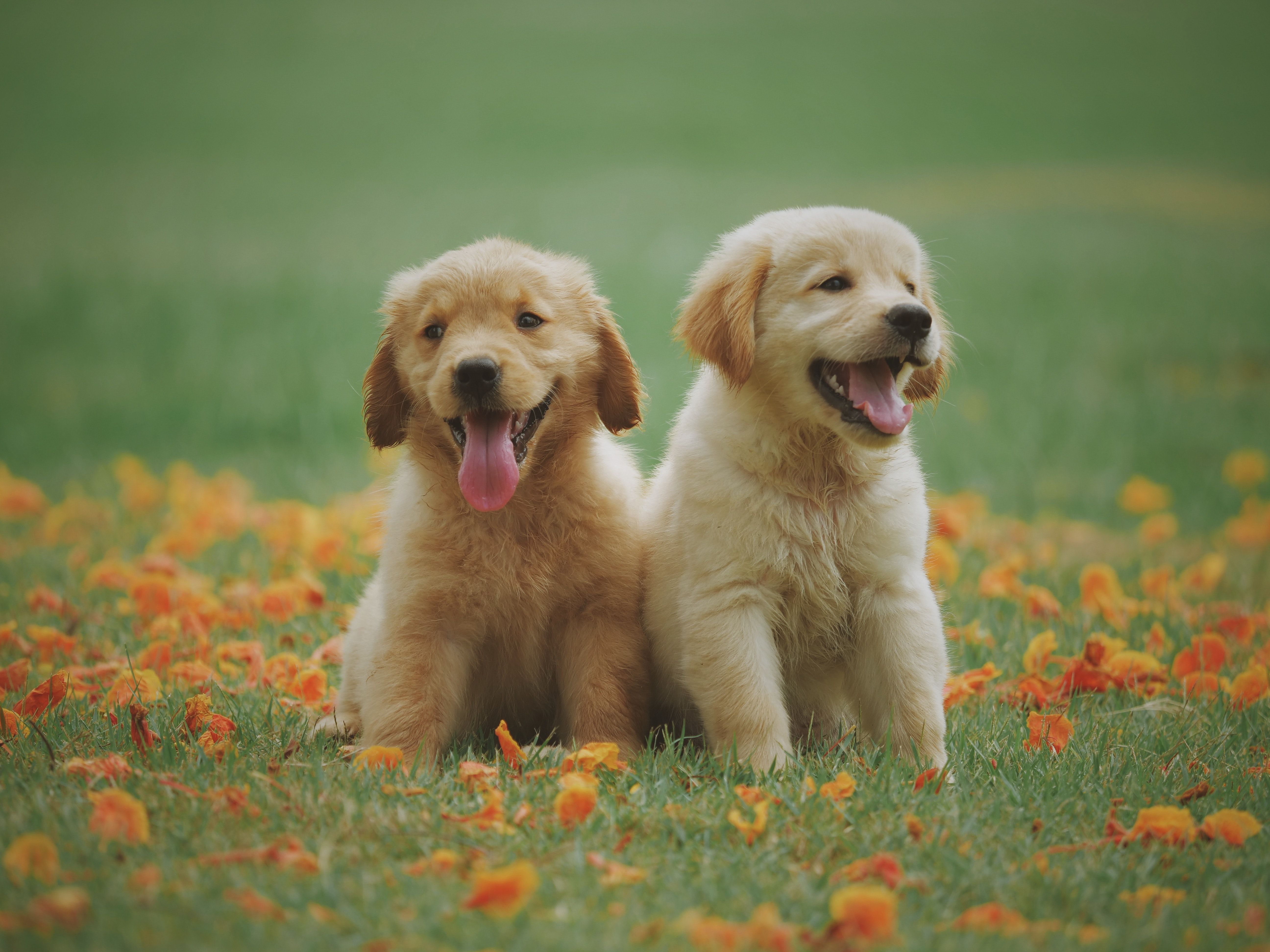 Here are the BEST dog parks in Miami. We analyzed 55 different neighborhoods in Miami, and...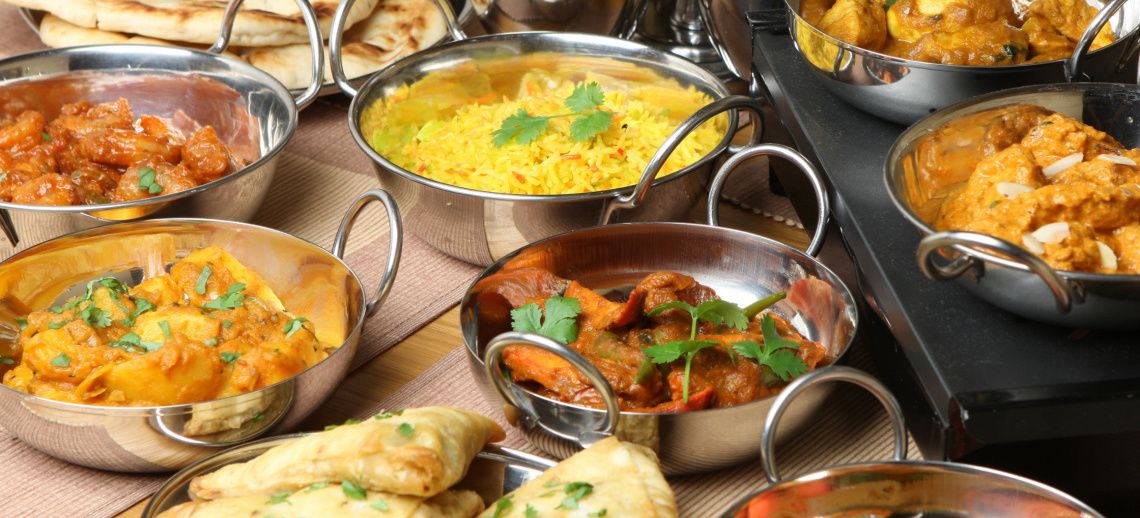 If you are a foodie or just love to eat as much as I do, here are my picks for the best pl...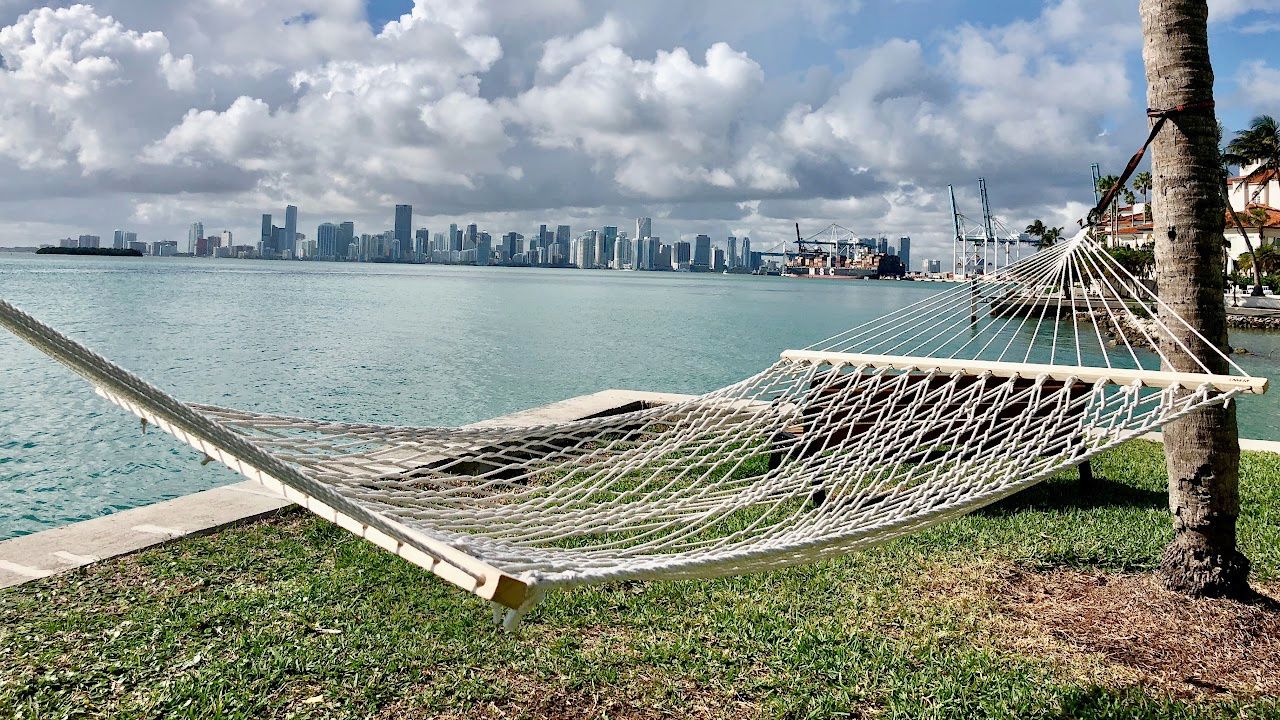 Discover Miami's top neighborhoods and schools with our comprehensive guide! Find the perf...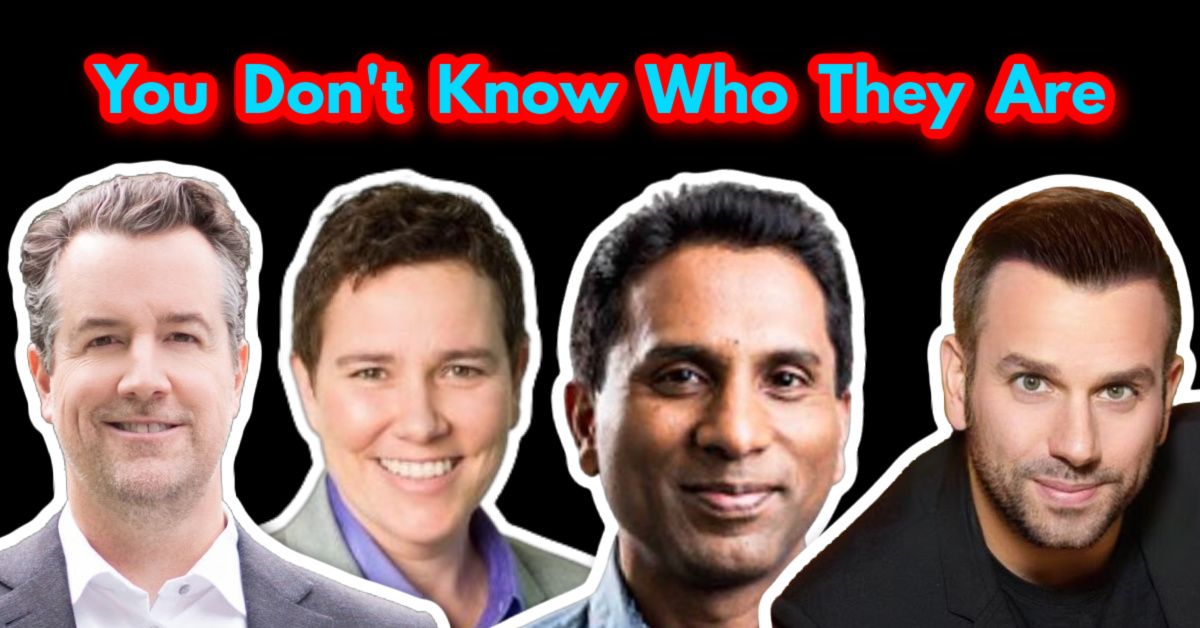 Sotheby's, Coldwell Banker, EWM, eXP, and the list goes on and on. This is absolutely why ...
Who are we?
We are the ALL IN Miami Group out of Miami.
We are Colombian, Filipino, Cuban, German, Japanese, French, Indian, Syrian, and American.
We are Christian, Hindu, and Jewish.
We are many, but we are one.
We sell luxury homes in Miami, Florida.
Although some of our clients are celebrities, athletes, and people you read about online, we also help young adults find their first place to rent when they are ready to live on their own.
First-time buyers?
All the time!
No matter what your situation or price range is, we feel truly blessed and honored to play such a big part in your life.