A shining residential neighborhood nestled at the northern tip of Miami Beach, Bal Harbour is an elegantly designed haven with the best in luxury living and a world-class attraction for upscale tourism.
The small tropical paradise is bordered to the north by Haulover Inlet, Biscayne Bay to its west, and the endless Atlantic Ocean to the east.
The village is about a 30-minute drive to mainland Miami and 30 minutes north of Fort Lauderdale.
It is one of the first incorporated villages, incorporated in 1946.
The neighborhood is home to 2,949 residents as of the latest US Census.
Though Bal Harbour may be perceived as small at 0.6 square miles (1.6 km2), the wealthy suburb has developed into a household name for luxury living and shopping, not only in the state but around the world as well.
It boasts the atmosphere of a small exclusive beach town, lushly landscaped with palms and tropical foliage, with the lawns and gardens impeccably manicured everywhere throughout the area.
One can even say that upscale is an understatement in the Bal Harbour community, especially with exceptional shopping, dining, and entertainment.
In fact, it's all glamourous, exotic, and sultry in Bal Harbour, and no, we're not talking about a fashion model but the village's sophisticated shopping scene.
For one, the prestigious Bal Harbour Shops is one of the community's retail go-to, a 500,000-square-foot, open-air shopping mall anchored by Saks Fifth Avenue and Neiman-Marcus department stores.
Carrying over a hundred fashion design shops (Chanel, Prada, and Gucci, among others), salons, and chic boutiques, it is considered on par with those accustomed to strolling along Rodeo Drive, the streets of Milan, London, Paris, or New York.
A hotel staycation fit for a king, you say?
Bal Harbour brings the best of beachside vacation to one incomparable location, with the likings of The Ritz-Carlton Bal Harbour and The St. Regis Bal Harbour Resort as your options for accommodation.
The two well-known luxury brands are where hospitality meets high design and opulent amenities, with each boasting luxurious spas and multiple restaurants along with over-the-top oceanfront pools.
Of course, let's not forget the neighborhood's impeccable beaches, where a rainbow of ocean blues stretch to the horizon, prime choices of white sand beaches that inspire strolls, a tranquil time by the shore, and sun-and-sand memories that last for a lifetime.
Haulover Park, Oleta River State Park, Bal Harbour Beach-- the endless list of beach options goes on and on in Bal Harbour-- the beauty of the sun shining on the white sand beaches and crystal clear waters of the Atlantic Ocean, coupled with its charm, opulence, and sophistication, all within your midst.
It's no wonder the famous suburb boasts international recognition from the rich and famous, countless celebrities, sports stars, dignitaries, entertainers, presidents, and even royalty!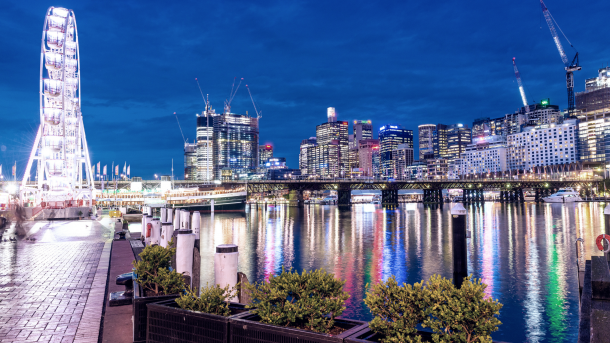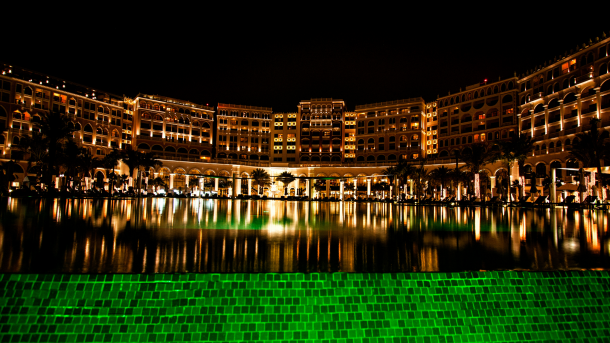 The Ritz-Carlton Bal Harbour
Enjoy all the benefits of a location close to Miami Beach, without the bustling scene led by throngs of tourists and visitors.
Though a known travel destination, Bal Harbour is a luxurious coastal town that offers peaceful beachside living and privacy for its residents.
The area may be connected to busy Miami by a few short bridges, but you can be sure that the city's urban chaos won't make it onto its shores.
In fact, most locals enjoy the neighborhood's slow pace of life, where one pleasant, balmy day generally rolls into the next, with few exceptions.
It's an area where little happens that's out of the ordinary-- and that's how they like it.
We're talking about morning walks along the beach, lunch on the pool deck of your building, and afternoons spent at the mall.
Bal Harbour locals make good use of their location's greatest asset, and much of daily life revolves around the beach, with a notable exception of the area's famed Bal Harbour Shops, where most of the action ensues.
And if you decide to move to this upscale Miami neighborhood, get ready to head out of town or west to the retail shops in Bay Harbor Islands for other errands and conveniences.
While the area doesn't lack basic amenities, residents need to be car-dependent to navigate much of the neighborhood.
Nevertheless, the village of Bal Harbour, poised to continue to reinvent itself, will always be known as an exclusive and affluent place to live, play, and enjoy life's riches.
Whether it's shopping, dining, time at the beach or pool, golfing, exploring art, and the vibrancy of Miami, Bal Harbour serves it up on a silver platter, waiting for you to discover.
Nestled in a dazzling spot, the fine neighborhood presents superlative beauty and serenity all around for everyone to enjoy-- a Miami destination wowing tourists and residents on a daily, since 1946.
Exclusive. Extraordinary. Exceptional.
Well, that's Bal Harbour for you.

"Our home, priced at $1,225,000 was on the market for ONE YEAR with a local realtor without any offers...... the team sold it in 34 days at a price we were very happy with."
- Alicia Sandoval
"His high-end, digital marketing for sellers is truly cutting-edge and worlds ahead of the competition. Amit also offers hands-on buyer services that are the best you will find in the Coral Gables area. Hire him for all your real estate needs!"
Who are we?
We are the ALL IN Miami Group out of Miami.
We are Honduran, Filipino, Puerto Rican, Cuban, German, Hispanic, Indian, Syrian, and American.
We are Christian, Hindu, and Jewish.
We are many, but we are one.
We sell luxury homes in Miami, Florida.
Although some of our clients are celebrities, athletes, and people you read about online, we also help young adults find their first place to rent when they are ready to live on their own.
First-time buyers?
All the time!
No matter what your situation or price range is, we feel truly blessed and honored to play such a big part in your life.