Bathroom Remodel Tips and Ideas
Go for Low Maintenance
Going with features and finishes which are easy to maintain will not only save you money, but time as well, and help cut down on maintenance costs and extends the life of your remodel so that your bathroom looks "newer" longer.
Tip 1: Go for a Transitional Style bathroom
Transitional style pairs the classic look of a traditional style bathroom with the clean silhouettes and muted color palette of contemporary style. Transitional bathrooms feature countertops made from marble, quartz, or light-hued granite, and tile in white or neutral shades. Transitional style baths is currently the most popular style for bathrooms in the Houzz survey, chosen by 21% of those surveyed.
Quartz counters are more low-maintenance compared to marble ones, and the light shades characteristic of transitional style will give your bathroom a timeless appeal.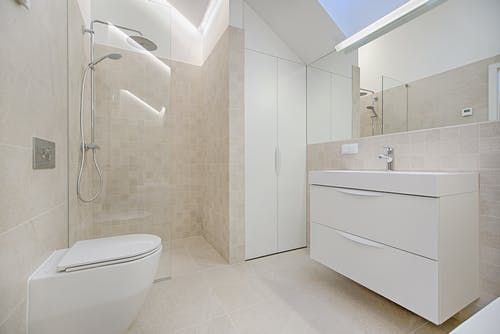 Tip 2: Invest in your faucets
According to the Houzz survey, faucets are the most common features upgraded during a master bathroom renovation at 88%. While you're upgrading your faucet, consider the fact that these will be getting a lot of action in the bathroom.
Save your money in the long term by going for faucets which are built to last a lifetime. This includes investing in good quality plumbing as well. The less you need to maintain your faucets and plumbing, the better and more you will save!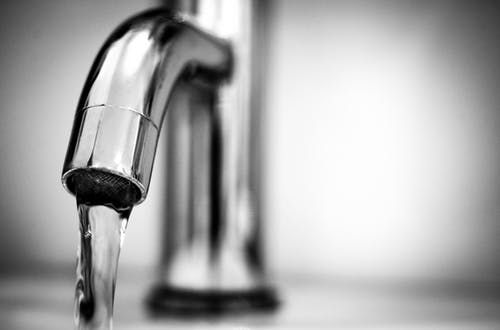 Make it Energy Efficient
With rising utility bills and environmental changes impacting our water supplies, one of the best things you can do for your home is to make it more energy efficient, and this includes your bathroom. Luckily, a lot of products in the market today feature more energy and resource-friendly equipment you can choose from.
Tip 1: Check out radiant floor heating
Radiant floor heating, also known as floor heating, is a home feature designed to spread heat from under-floor pipes instead of through a radiator. There are two types: electric and water-based systems. Warm water systems run hot water through pipes to create heat, while electric underfloor heating heats wiring beneath the floor to generate heat. Traditional radiators need to be heated to a high temperature to heat up a room effectively, between 149 to 167 degrees F, while floor heating only needs to run at a temperature of 84 degrees F or less in order to warm up the room. This means that it consumes less energy to keep your bathroom warm, and therefore keeps your energy bills lower.
Radiant floor heating also works with all types of floor coverings, so whether you're looking at tile or wood for your bathroom floors, you can go for this feature.
Tip 2: Light up with LED
LED, or Light Emitting Diode, light uses a semiconductive material, such as silicon or selenium, to conduct electricity. This electrical current running through the material produces the visible light we see. Flourescent lights, on the other hand, use inert gases to produce UV radiation which is then converted to visible light. LED lights are more energy efficient since they don't need to waste energy to produce light. They also have a longer lifespan, lasting between 50,000 to 100,000, versus flourescents which average at roughly 10,000 hours. According to the US Department of Energy, LED lights also use 75% less energy and last 25 times longer than incandescent lighting.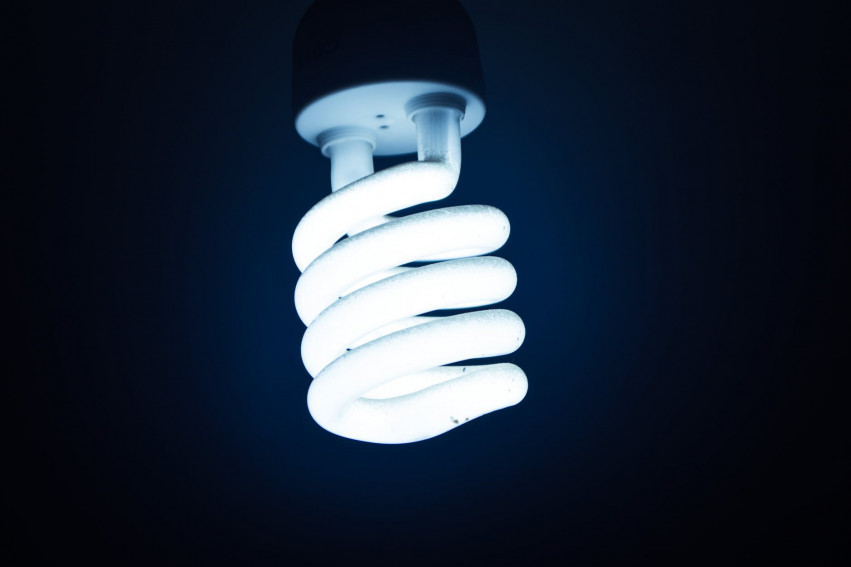 Choose Light and Bright
The brighter the bathroom is, the larger it looks. Having a bright bathroom also means that you can show off your new design choices. The Houzz survey shows a homeowner's strong preference for white and gray for the major elements in the room, with white being the top choice for vanities (34%), countertops (46%) and shower walls (40%), and gray being the top choice for flooring (31%) and walls outside of the shower (29%).
Tip 1: Add windows and skylights
Nothing opens up a room better than windows and skylights. Letting in natural light, skylights are also ideal for small bathrooms to make them look and feel larger. It will also make your bathroom even more energy efficient since you can utilize natural light instead of turning on the switch.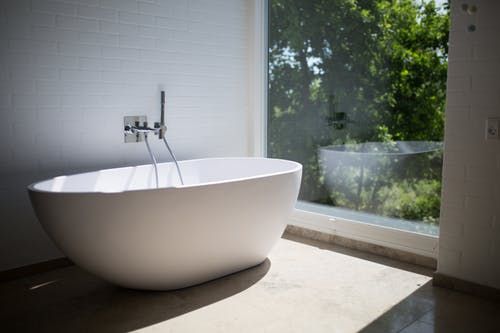 Tip 2: Skip the wall-to-wall cabinets
Nothing can immediately make a space appear dark and small than by having shelving or cabinets covering an entire wall. You can make your bathroom appear larger by considering floating shelves or vanity.
Choose a finishing or surface that is reflective and light, such as tile or quartz, or add touches of metallic elements to add that extra shine.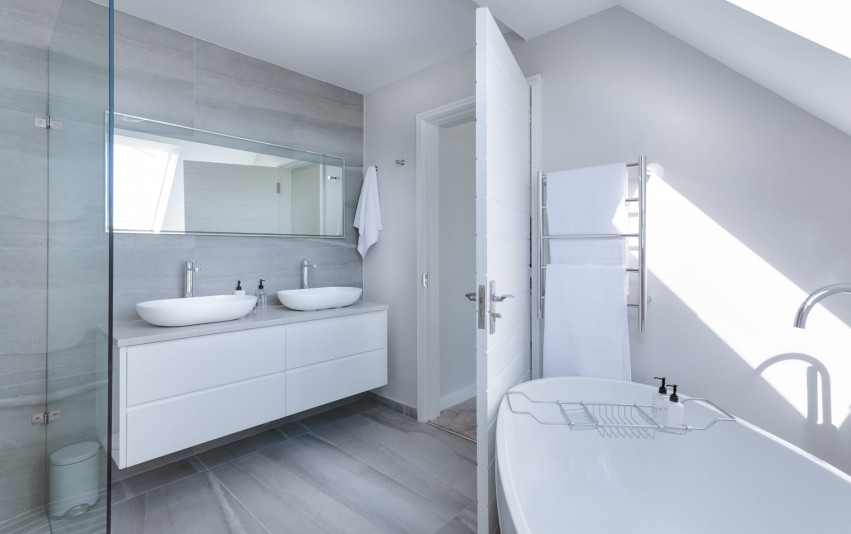 "Our home, priced at $1,225,000 was on the market for ONE YEAR with a local realtor without any offers...... Amit sold it in 34 days at a price we were very happy with."
- Alicia Sandoval
"His high-end, digital marketing for sellers is truly cutting-edge and worlds ahead of the competition. Amit also offers hands-on buyer services that are the best you will find in the Coral Gables area. Hire him for all your real estate needs!"