Top 5 Vegan Restaurants in Little Haiti
Enjoy palatable VEGAN dining with a side of fun Kreyol conversations, Konpa dance music, and legit Caribbean vibes on Little Haiti, Miami's honorary Haitian community!
A quaint-but-up-coming community less than five miles north of Downtown Miami, adjacent to the world-renowned Miami Design District, trendy mixed-use Wynwood, Midtown, and Upper Eastside neighborhoods, Little Haiti is an authentic reflection of Miami's diversity and cultural heritage, and a world of its own, despite being only minutes away from the thriving downtown.
We're talking streets of Haitian bookstores, Caribbean marketplaces, thrift stores, art galleries, and plant-based and vegan-friendly eats, highlighting Little Haiti's unique beauty!
Curious?
I have the best of the best VEGAN gems to get you started!
Here are the top five vegan restaurants in Little Haiti.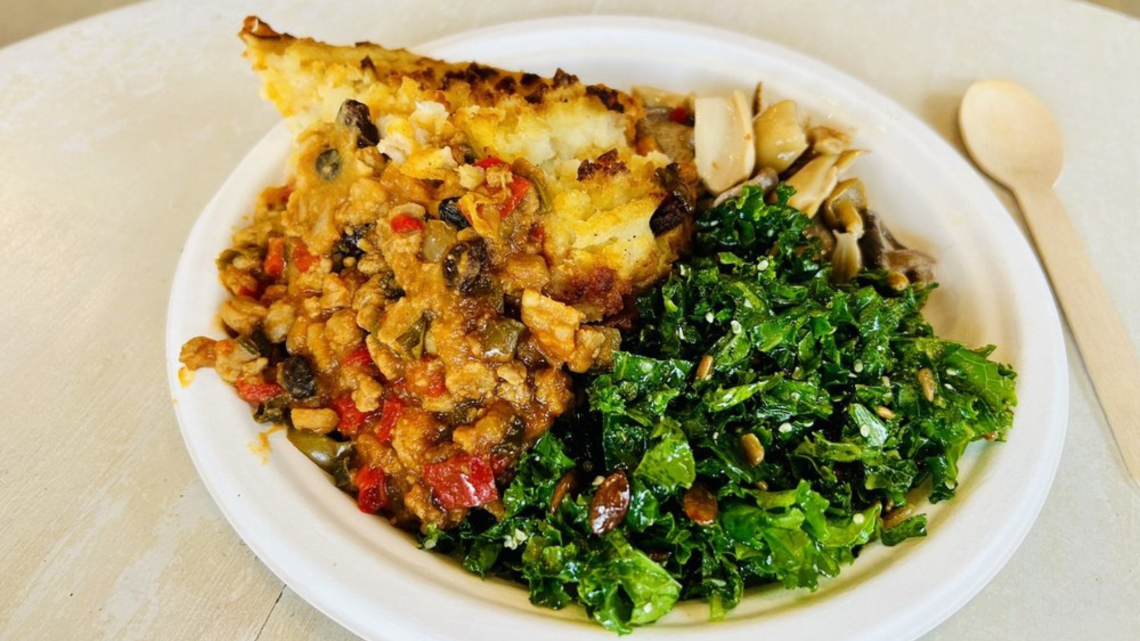 7316 NE 2nd Ave, Miami, FL 33138
Enjoy organic, vegan homestyle food at your fingertips, thanks to The Plantisserie, a plant-based organic deli & market serving food as nature provides it!
Boasting a menu of nutritious, organic, and fresh plant-based dishes where all ingredients are free from pesticides, GMOs, chemicals, hormones, preservatives, colorants, or additives, The Plantisserie is a haven of VEGAN finds and plant-based "foodies" can't get enough!
Breakfast bowls, toasts, bagels, tortillas, empanadas, hot and steamy entrees, salads, sides, and desserts — everything at The Plantisserie is VEGANIZED, some served BY THE POUND!
You're not leaving this joint with a rumbling tummy, that's for sure!
Pasta-free Lasagna, anyone?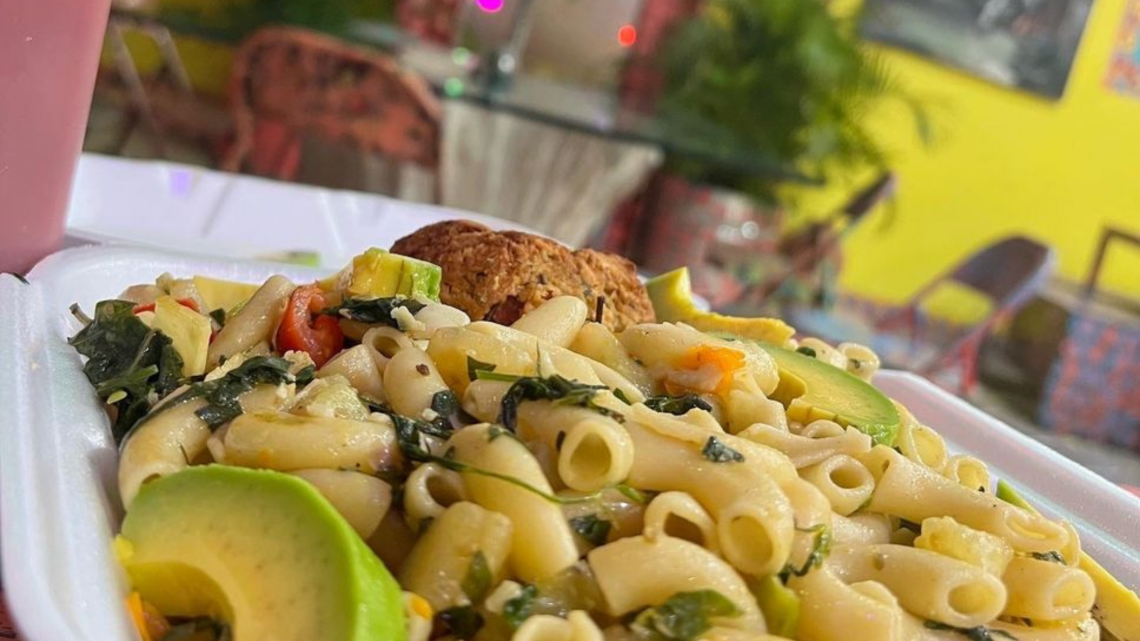 274 NW 54th St, Miami, FL 33127
Are you ready for a unique Vegan experience in the heart of Little Haiti?
Come by The Vegan Marie, a hole-in-the-wall with home-cooked plant-based light bites and hearty meals!
Armed with a menu of everything VEGAN — spelt wraps, sandwiches, pasta, rice plates, soups, salads, and smoothies, The Vegan Marie is the perfect go-to for a guilt-free bite around Little Haiti!
We're talking flavorful vegan favorites and unique creations served in a cozy, familiar ambiance!
It will almost feel like you never left home!
Personable customer service and delicious VEGAN eats?
Count me in!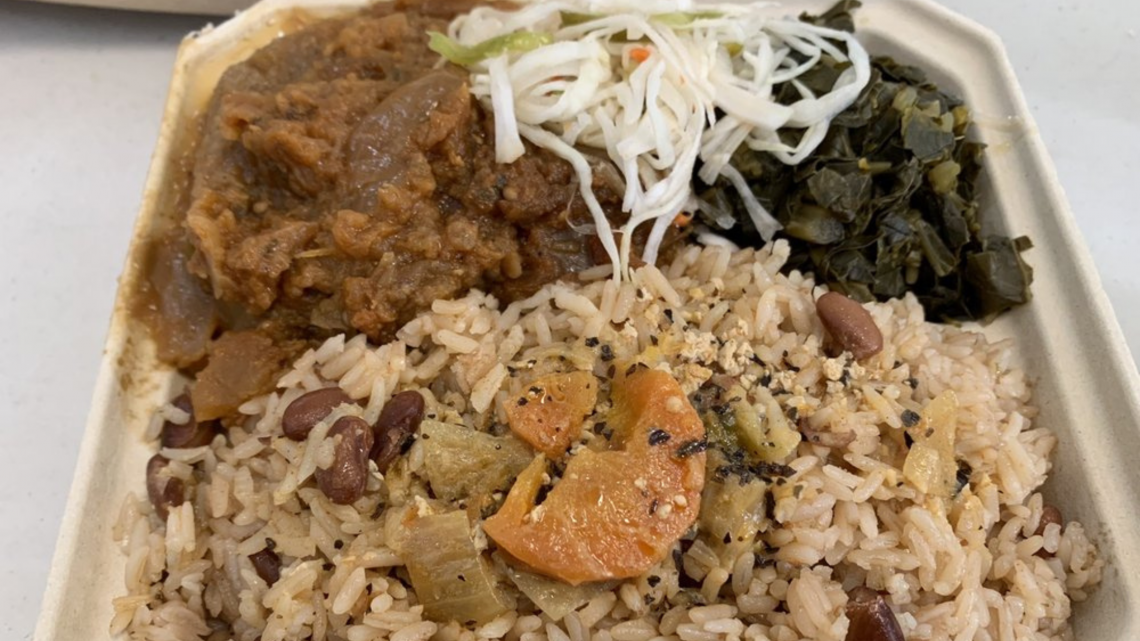 3) Naomi's Garden Restaurant & Lounge
650 NW 71st St, Miami, FL 33150
Feel the essence of Little Haiti within a vegan-friendly restaurant that has fed thousands of locals and tourists through the years — welcome to Naomi's Garden Restaurant & Lounge, your taste of the Caribbean in Miami!
What started as a vegetarian health food truck has grown into a go-to food spot for Haitian-Carribean delights!
At Naomi's Garden Restaurant & Lounge, diners feast on hearty bowls comprised of mains and sides that meat lovers, pescatarians, and vegans love and enjoy!
Naomi's Garden Restaurant & Lounge even has a set of "mains" just for vegans, including crowd favorites like Jerk Jackfruit, Vegan Sampler (any three vegan mains), and Tofu Stroganoff!
Parter your bowl with soup, dessert, or extra sides, and you'll be all set for another eventful Little Haiti exploration — minus the rumbling tummy!
During some days of the week, Naomi's Garden Restaurant & Lounge hosts mini-concerts, performances, and events, so follow their social media accounts for any updates!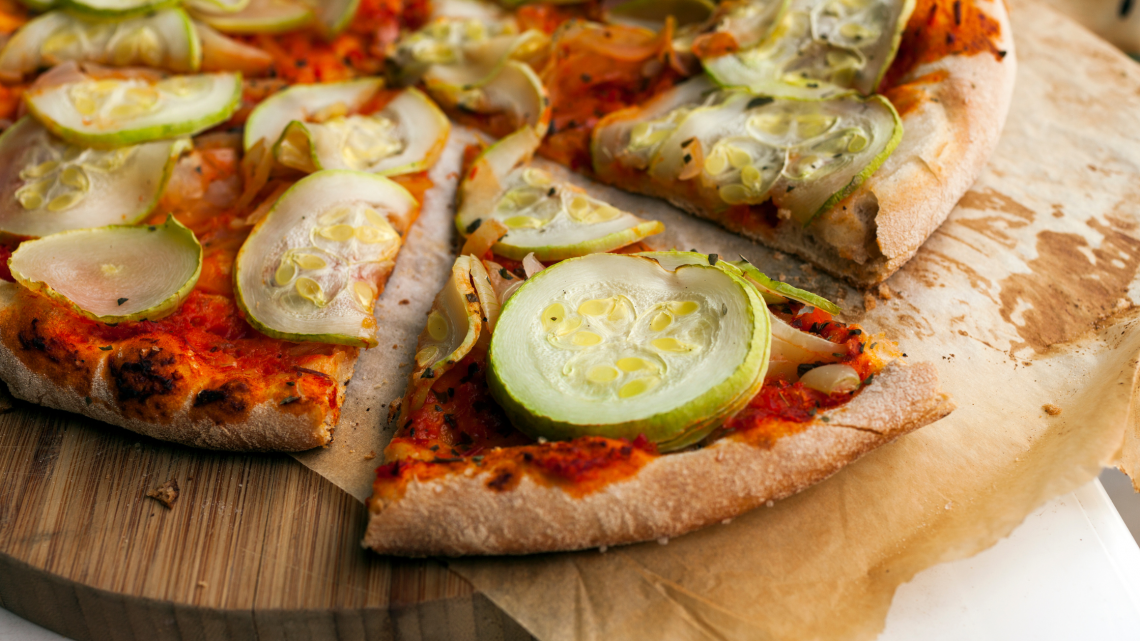 4) La Natural
7289 NW 2nd Ave, Miami, FL 33150
A cozy ambiance, fine tunes, and delicious VEGAN sourdough pizza?
Ah, that's my kind of jam!
If it's yours too, come by La Natural, your plant-based pizza spot in the streets of Little Haiti!
Offering naturally leavened pizzas, vegetable-forward plates, and natural wines, La Natural is a must-visit spot for any vegan looking for a delicious dining experience — guilt-free!
In fact, most, if not all, of La Natural's pizzas and plates are VEGAN-approved — just stay away from anything with cream and cheese!
I promise you, you'll be the first ones in and the last ones to leave — and I mean that in a GOOD way!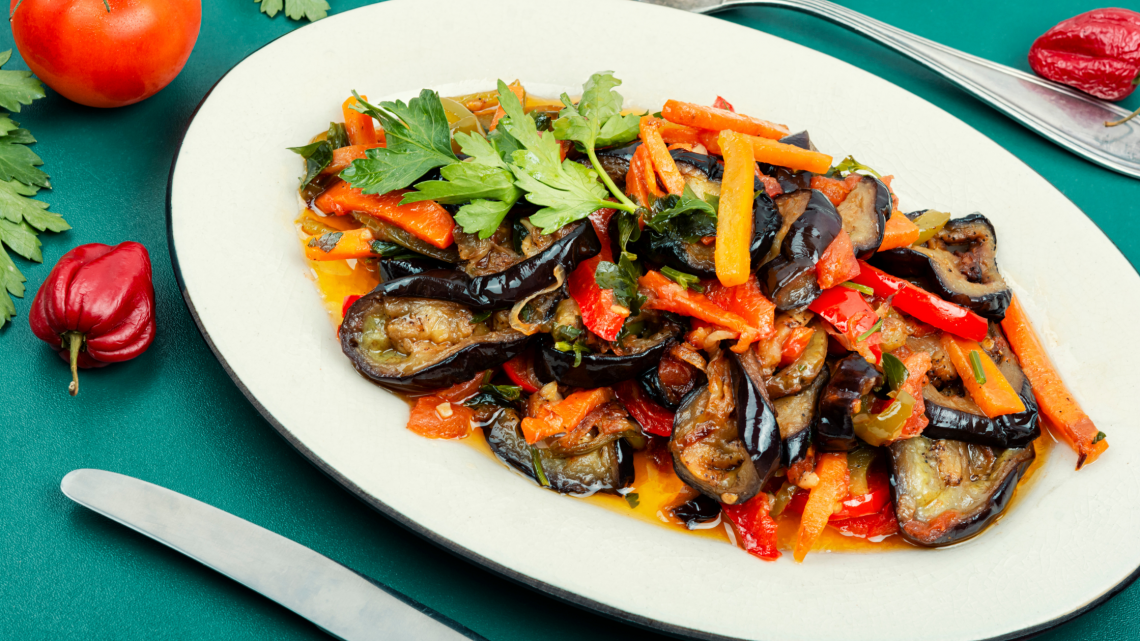 5) Clive's Cafe
5890 NW 2nd Ave Suite A, Miami, FL 33127
Achin' for Jamaican?
Don't miss Clive's Cafe, Little Haiti's famous pick for jerk chicken, curry goat, and other Jamaican favorites!
While not a full-bore vegan restaurant, Clive's Cafe isn't new to veggie lovers looking for Jamaican eats, thanks to its vegan-friendly menu of vegetable platters, soups, patties, pasta, and stews!
Yes, folks, Clive's Cafe isn't about to let the meat lovers have all the fun!
Best of all, Clive's Cafe also boasts weekly events, live music, poetry, and mini-performances, so stay the whole night and enjoy some entertainment alongside your delicious meal!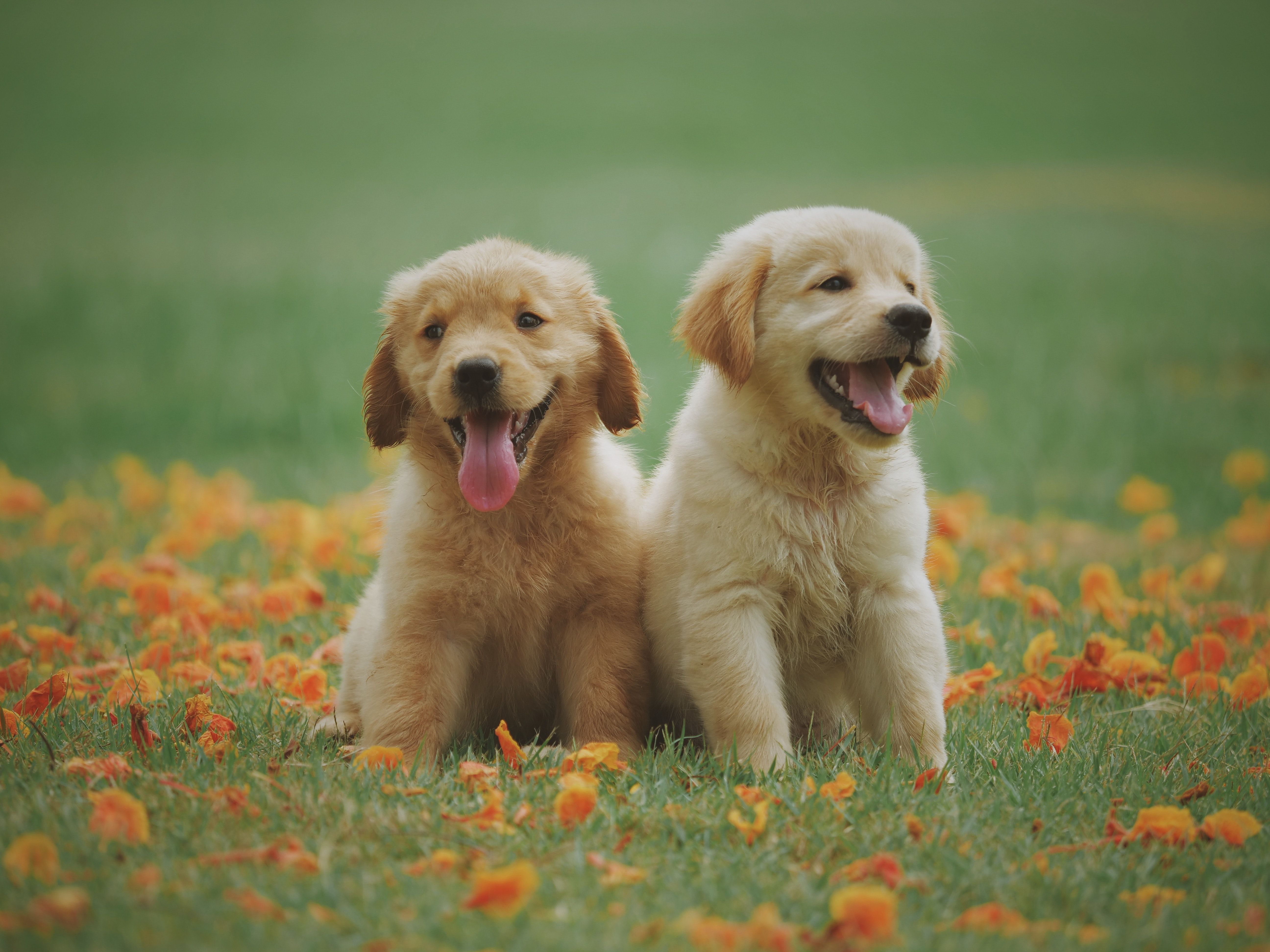 Here are the BEST dog parks in Miami. We analyzed 55 different neighborhoods in Miami, and...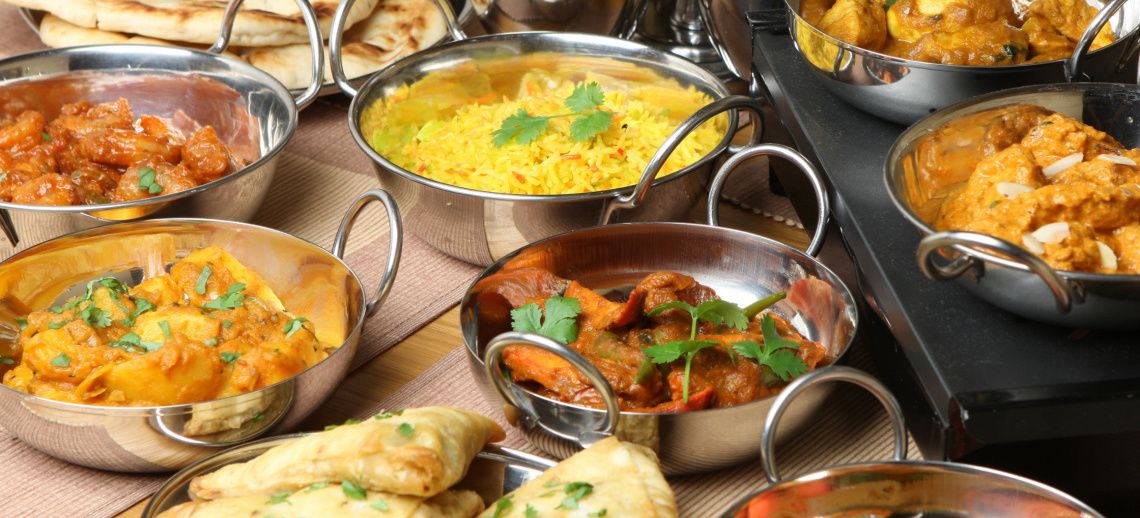 If you are a foodie or just love to eat as much as I do, here are my picks for the best pl...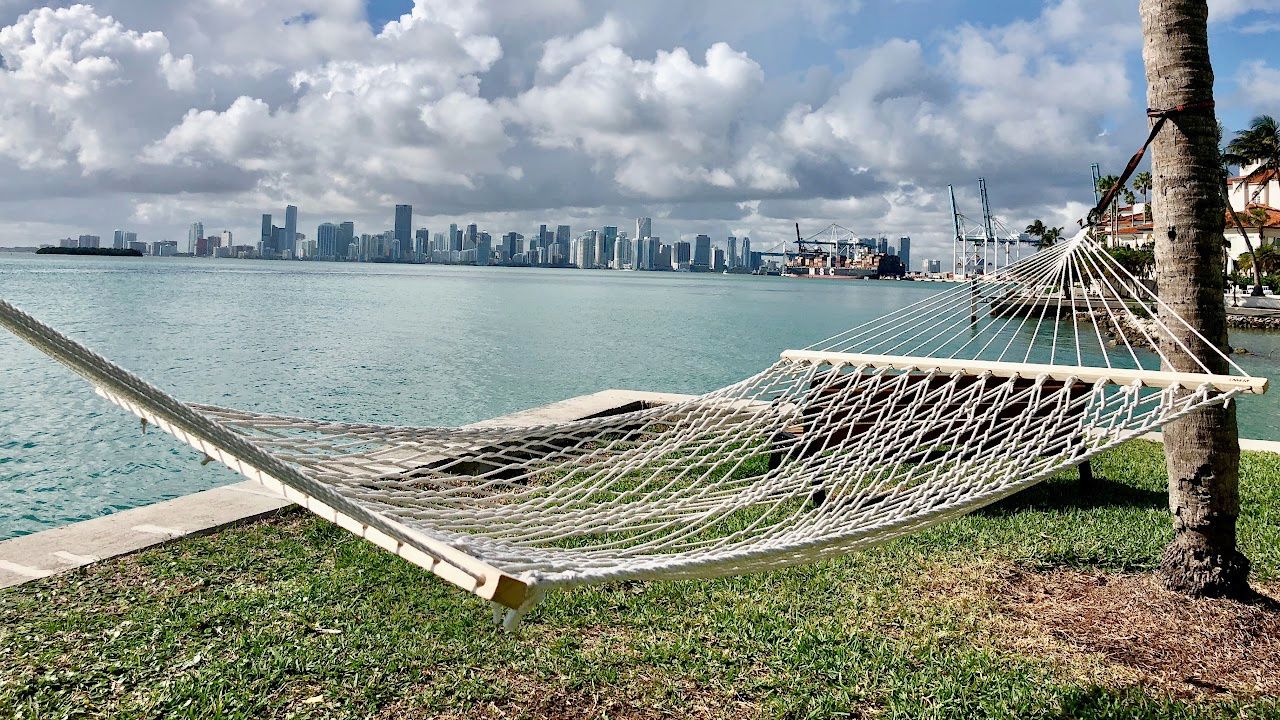 Discover Miami's top neighborhoods and schools with our comprehensive guide! Find the perf...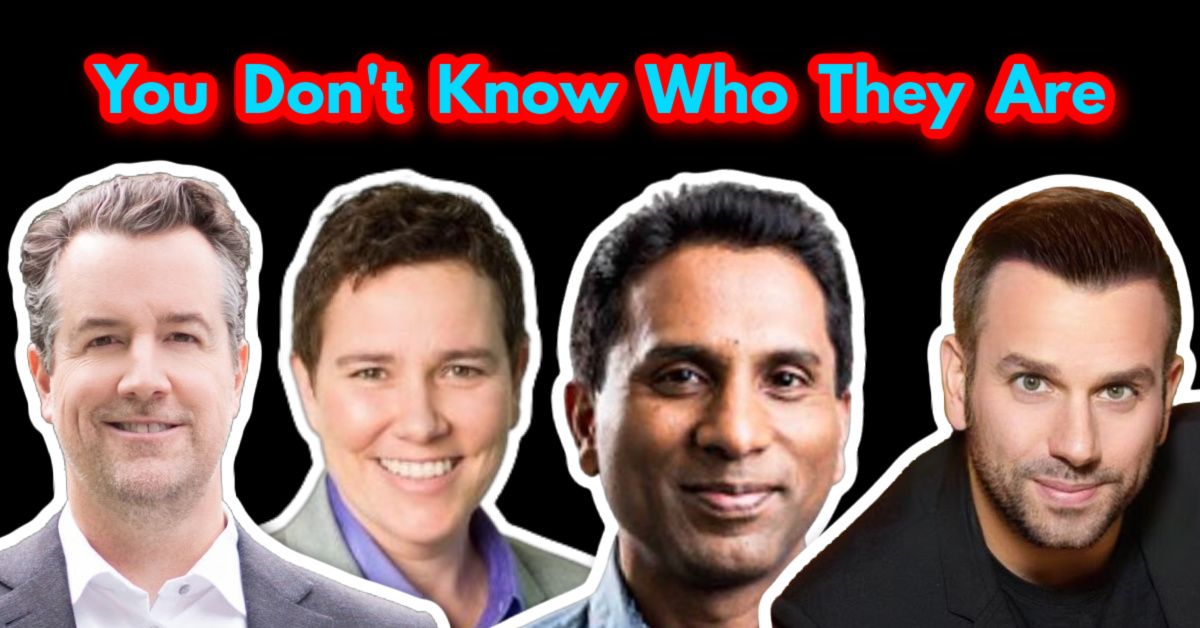 Sotheby's, Coldwell Banker, EWM, eXP, and the list goes on and on. This is absolutely why ...
Who are we?
We are the ALL IN Miami Group out of Miami.
We are Colombian, Filipino, Cuban, German, Japanese, French, Indian, Syrian, and American.
We are Christian, Hindu, and Jewish.
We are many, but we are one.
We sell luxury homes in Miami, Florida.
Although some of our clients are celebrities, athletes, and people you read about online, we also help young adults find their first place to rent when they are ready to live on their own.
First-time buyers?
All the time!
No matter what your situation or price range is, we feel truly blessed and honored to play such a big part in your life.