Top 5 Shopping Spots in Coral Gables
Reinvent your STYLE with the latest fashion trends and luxury brands as you get lost in the lush canopied streets of Coral Gables, an upscale Miami community sprinkling Old World flavor and tranquility to a ONE-OF-A-KIND shopping and lifestyle experience!
A rare pearl of serenity amidst the sprawling Metropolis, Miami's Coral Gables is a Mediterranean-themed planned community punctuated by civic landmarks and embellished with playful architectural features detailing the Mediterranean Revival signature style.
One can get lost in Coral Gables' Spanish-inspired beauty, alongside its abundance of tourist spots, world-class restaurants, and entertainment, making it one of, if not the most, ideal destinations for tourists looking to uncover the Magic City's charming and rustic side!
And the shopping experience?
With Coral Gables' brimming list of upscale shopping areas, you can say it brings the name "City Beautiful" to a WHOLE NEW LEVEL!
Here are the top five shopping spots in Coral Gables.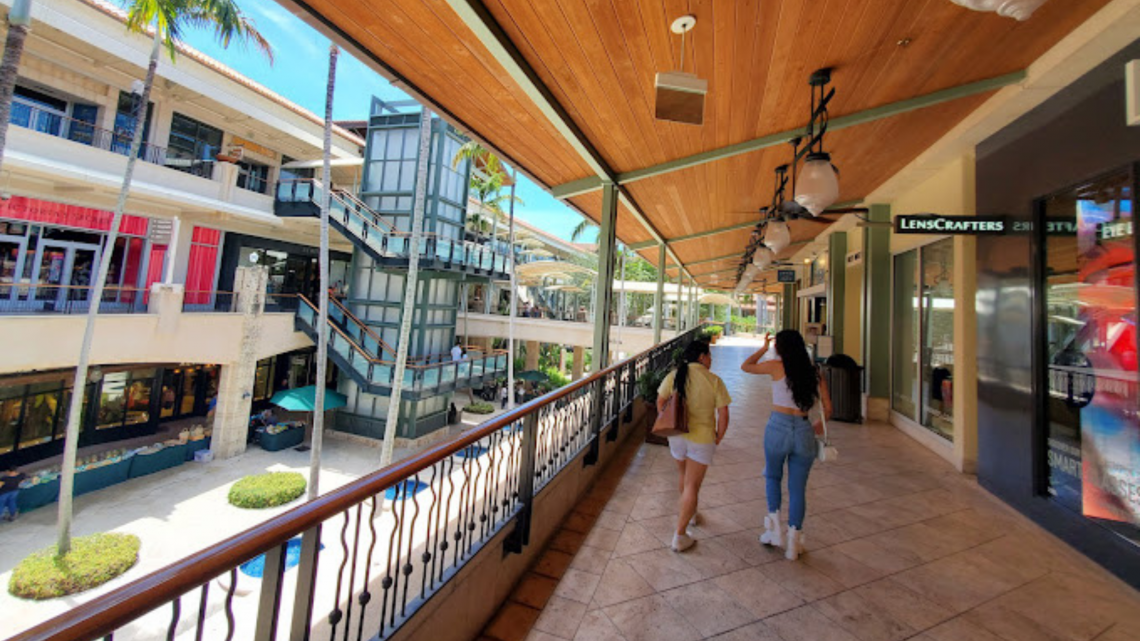 358 San Lorenzo Ave, Coral Gables, FL 33146
Experience the best introduction to Coral Gables' rich shopping scene by surrounding yourself with the latest trends and beautiful streetscapes at Shops at Merrick Park, a luxurious retail oasis in the heart of Coral Gables!
Delivering the PERFECT atmosphere for high-end shopping, Shops at Merrick Park welcomes your favorite upscale brands in its two-floor outdoor shopping mall alongside fine-dining restaurants, boutique fitness, and world-class amenities!
Neiman Marcus and Nordstrom, Tiffany & Co., Gucci, Louis Vuitton, Hugo Boss, Jimmy Choo, Equinox, Tory Burch, Carolina Herrera, and more — you've got over 100 coveted retailers in your midst!
No doubt, Shops at Merrick Park is poised to remain a top choice for fine shopping and dining in City Beautiful!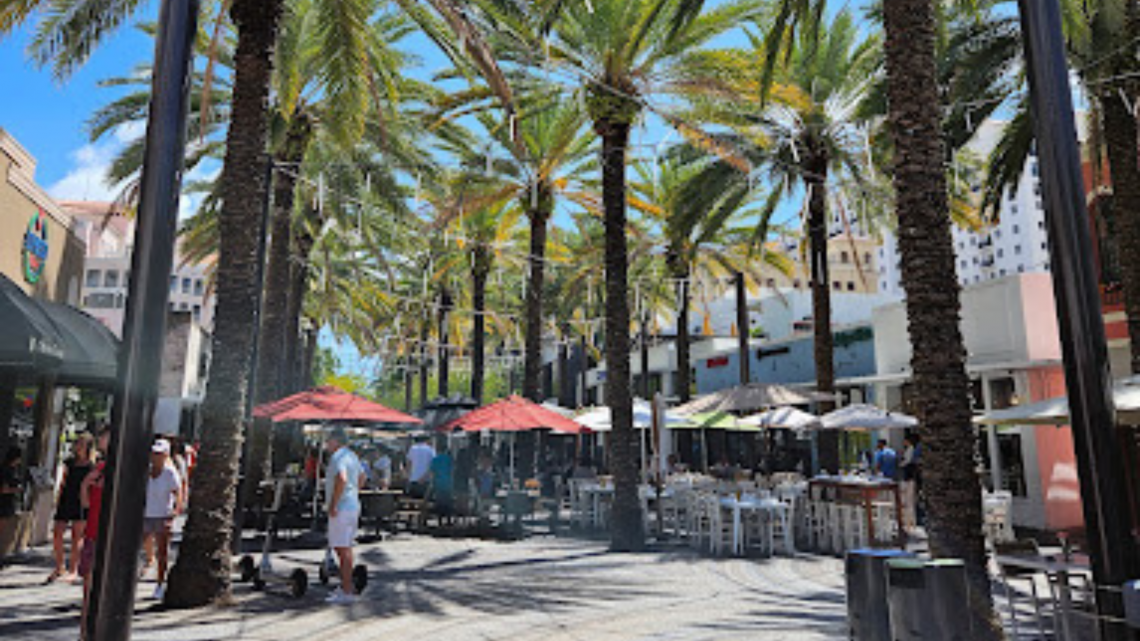 120 Giralda Ave, Coral Gables, FL 33134
Leave your cars parked at your hotel (or at home) and enjoy this pedestrians-only destination offering a glowing lifestyle scene perfect for a fun day out in Coral Gables — the famous Giralda Plaza!
Nestled in Giralda Avenue's foot-passenger zone stretching from Ponce De Leon Boulevard to Gallano Street is Giralda Plaza, one of Coral Gables' top tourist destinations!
While mostly lined with bars and restaurants, a quick side-shopping won't be amiss at this family-friendly, two-floor outdoor shopping mall, thanks to the number of stylish boutiques surrounding its perimeter!
Visit Stem Boutique for the ULTIMATE fashionista ensemble of chic tropical clothing, jewelry, and accessories, or drop by Zoey Reva for day-to-night, effortless, feminine apparel!
Aside from fashion-forward shops, Giralda Plaza offers a few stores for home decor needs, so if you're due for a home improvement soon, this trendy plaza is the PLACE TO BE!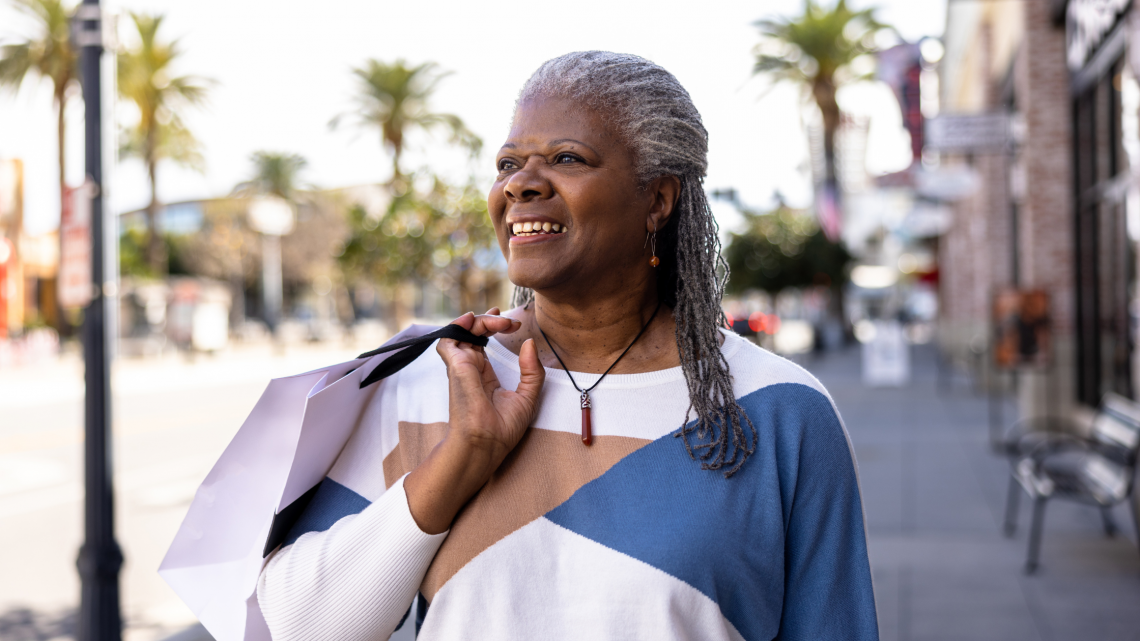 220 Miracle Mile, Coral Gables, FL 33134
Get a first-hand experience of why Coral Gables is called "City Beautiful" with a meaningful trip to Downtown Coral Gables, a lively epicenter of commerce, dining, culture, and tastefully curated shopping!
Located on Coral Way between LeJeune Road and Douglas Road, Downtown Coral Gables boasts hundreds of local storefronts, trendy boutiques, art galleries, historic landmarks, and some of the finest restaurants in South Florida, promising a lifestyle paradise that's bound to take over your entire itinerary — and yes, it shows no signs of stopping!
Explore over 83 stores, 90 restaurants, and nine cultural institutions in Downtown Coral Gables, and treat yourself to a dreamy Rodeo Drive moment mixed with a charming European-inspired flair!
You see, exploring this world-class GEM won't just be a FLEETING memory — Downtown Coral Gables is an ENTIRE EXPERIENCE!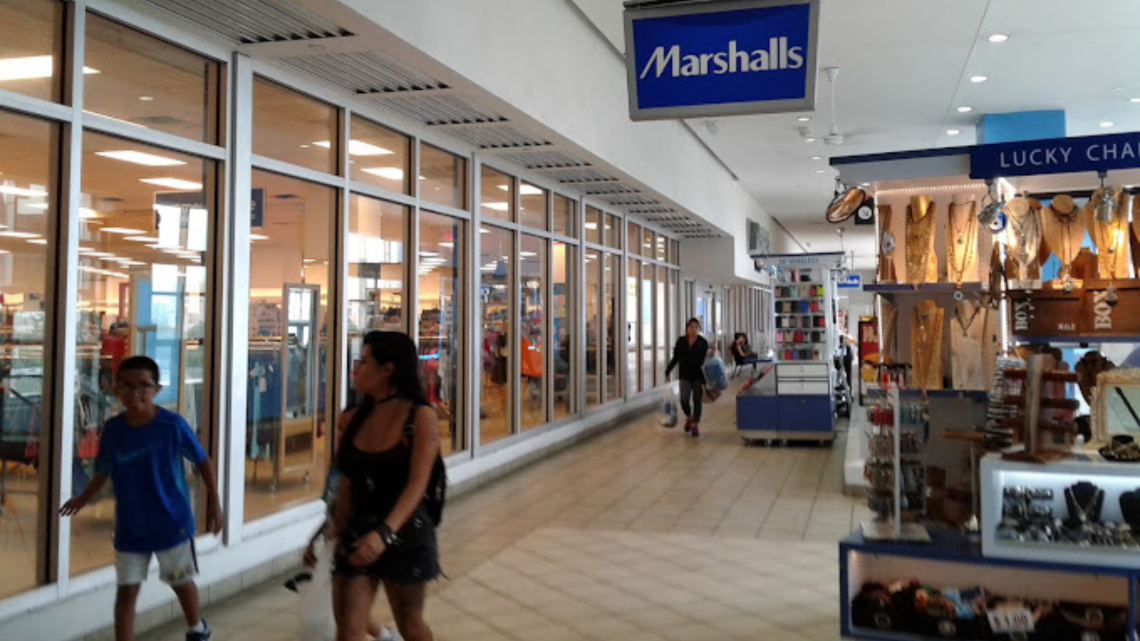 3301 Coral Way, Miami, FL 33145
Are you looking for a more modest shopping scene amidst Coral Gables' seemingly endless sea of LUXURY?
Take a break from UPSCALE spending and find more down-to-earth retail options at the Miracle Marketplace, a household name in shopping, dining, and everyday essentials!
Offering big box retailers, restaurants, automobile dealerships, medical office providers, continuing education opportunities, expansive office spaces, and several national hotel brands, Miracle Marketplace is the ULTIMATE destination to LIVE, WORK, and PLAY in Coral Gables.
With over 29 shops to explore in this massive lifestyle oasis, including revered department stores like Marshalls and Nordstrom Rack, Miracle Marketplace holds true to its name — shopping here really feels like a MIRACLE!
Don't fight that urge to shop!
Instead, enjoy the healthy blend of high-end and affordable brands at this three-level shopping gem — whichever mood you're in, you won't go empty-handed!
5) CocoWalk
3015 Grand Ave, Coconut Grove, FL 33133
If you're tired of the usual malls and bland shopping centers, look to Coconut Grove's revitalized urban village offering a unique retail and leisure experience, the majestic CocoWalk, only an 8-minute drive from Coral Gables!
Boasting a whirlwind of the latest retail finds paired with nature, leisure, and delicious eats, CocoWalk features more than 100,000 sq ft of superb multi-use spaces filled to the brim with culture, commerce, shopping, and dining, where visitors can discover, explore, and create-- with a pleasant side of tropical gardens and lush surroundings!
Explore CocoWalk's wild mix of independent boutiques and popular favorites, and be prepared to swipe 'til it hurts!
We're talking Edward Beiner, Gas Bijoux, Europann, Edite Mode, and more — these shopping & lifestyle GIANTS, alongside a plethora of delicious cuisines, have come together to put your wallets out of commission!
Shopping at CocoWalk is a temptation worth giving into, and it's just moments away from Coral Gables!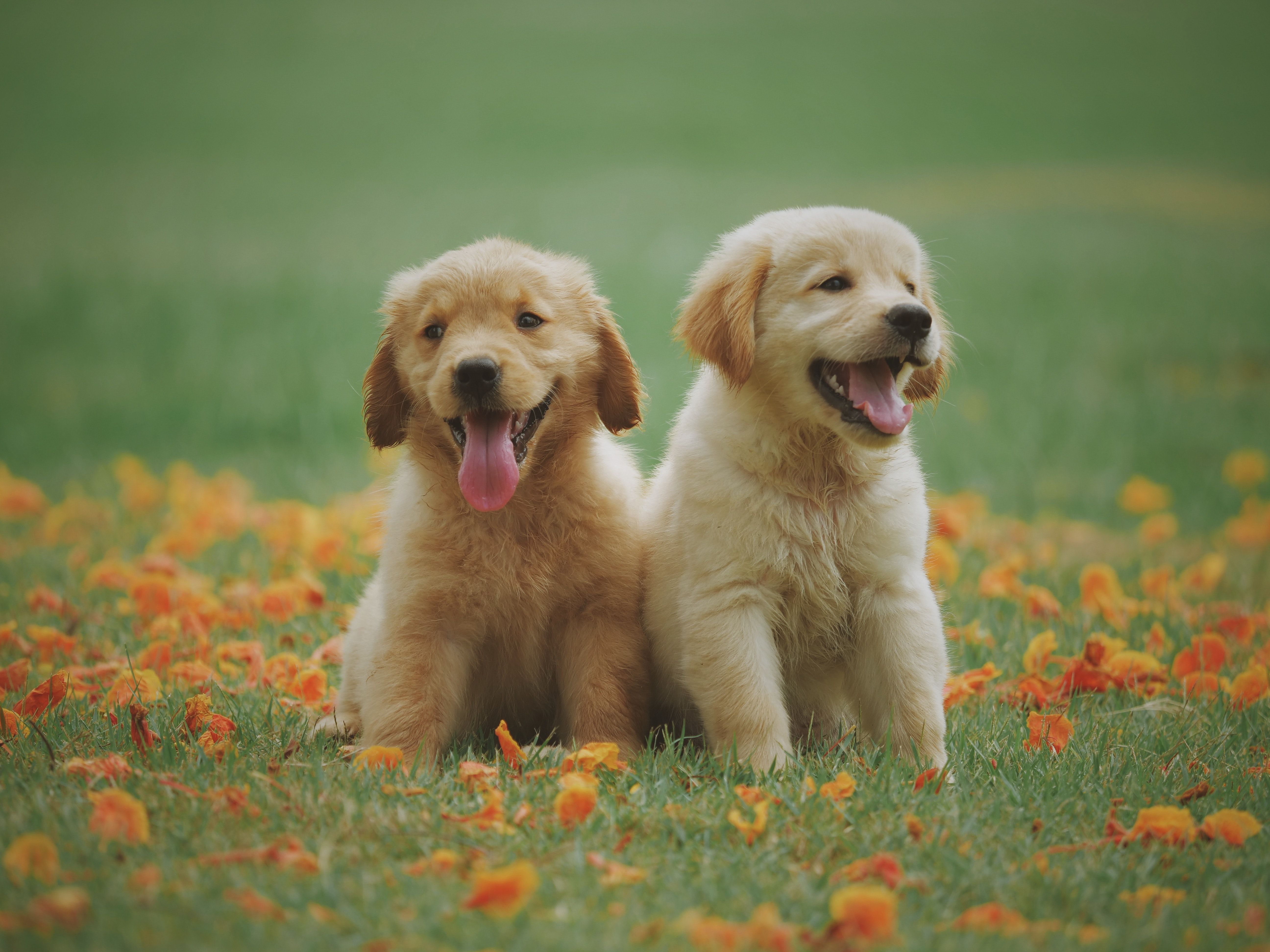 Here are the BEST dog parks in Miami. We analyzed 55 different neighborhoods in Miami, and...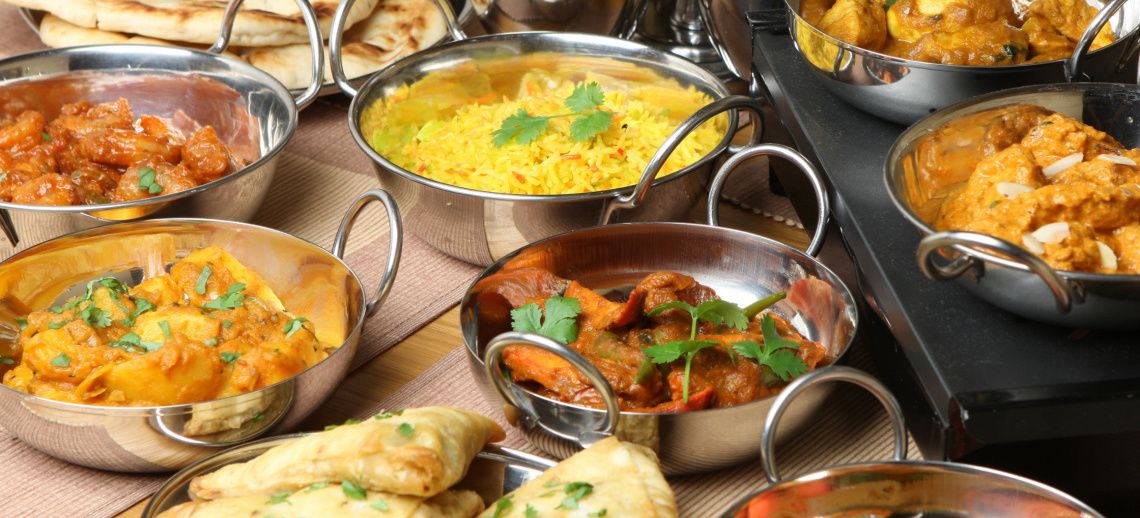 If you are a foodie or just love to eat as much as I do, here are my picks for the best pl...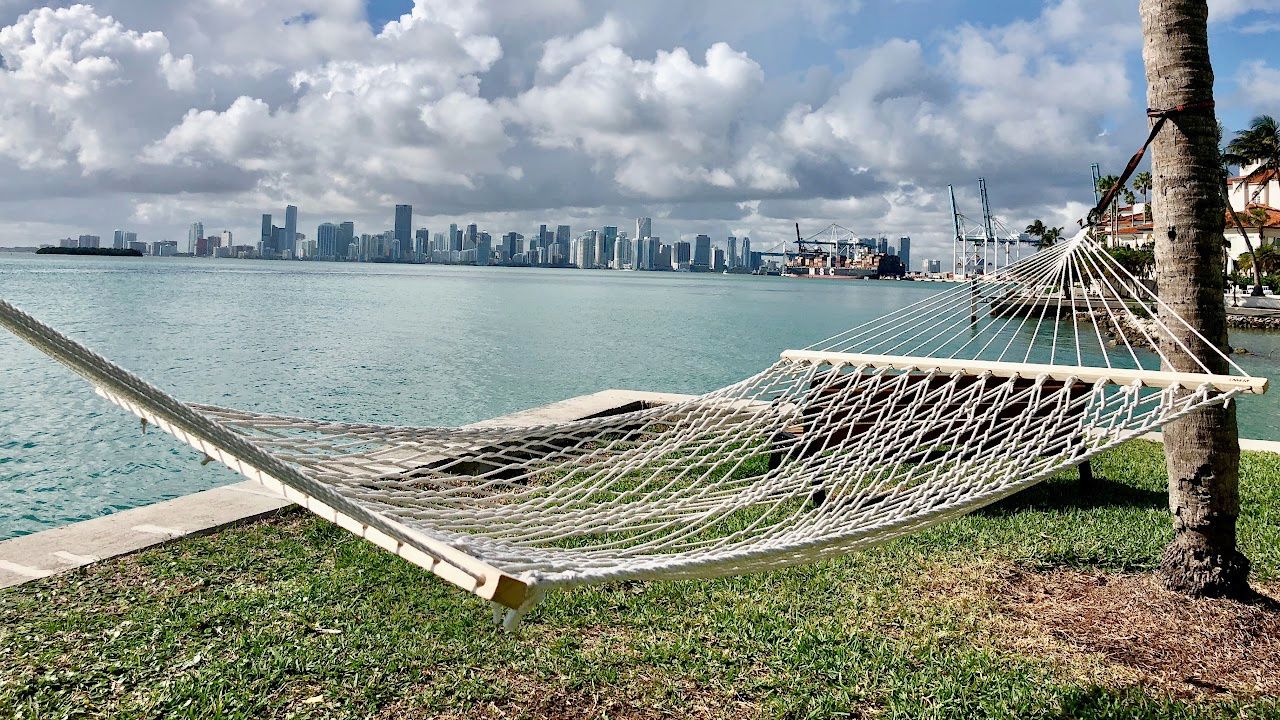 Discover Miami's top neighborhoods and schools with our comprehensive guide! Find the perf...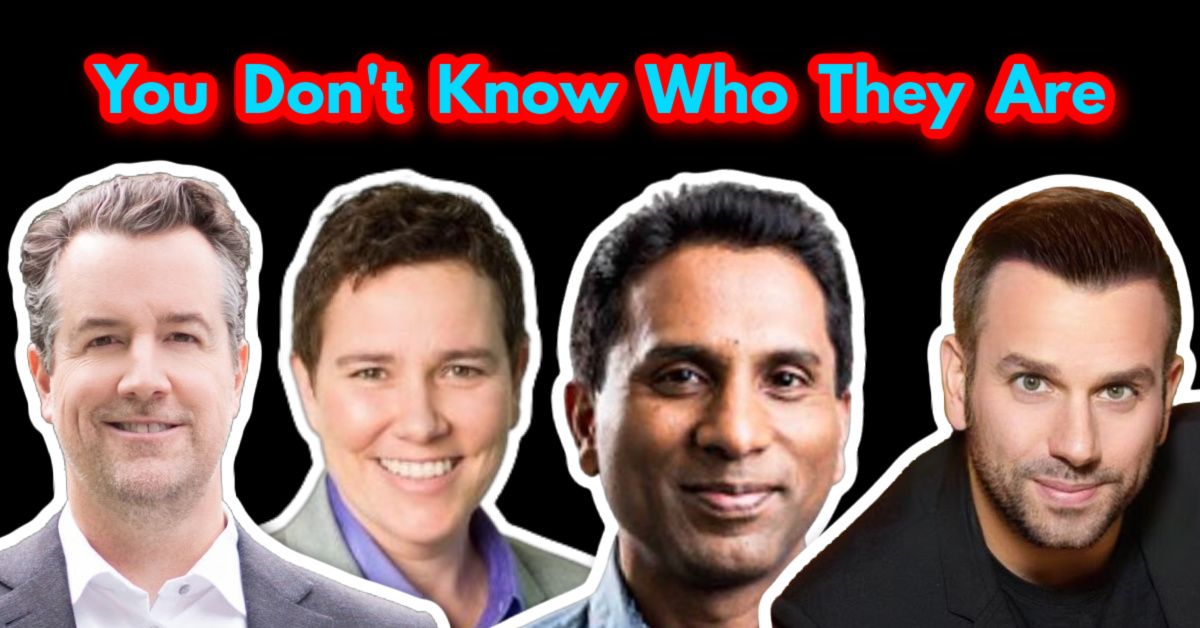 Sotheby's, Coldwell Banker, EWM, eXP, and the list goes on and on. This is absolutely why ...
Who are we?
We are the ALL IN Miami Group out of Miami.
We are Colombian, Filipino, Cuban, German, Japanese, French, Indian, Syrian, and American.
We are Christian, Hindu, and Jewish.
We are many, but we are one.
We sell luxury homes in Miami, Florida.
Although some of our clients are celebrities, athletes, and people you read about online, we also help young adults find their first place to rent when they are ready to live on their own.
First-time buyers?
All the time!
No matter what your situation or price range is, we feel truly blessed and honored to play such a big part in your life.