Top 5 Places to Get Dessert Near Palm Island | Hibiscus Island
Prefer listening to audio instead of reading, click the PLAY button below
🎧
Finding your next favorite dessert spot in Palm Island and Hibiscus Islands is a breeze, thanks to South Beach, Miami Beach, and Downtown Miami's vast and rich culinary offerings-- especially when it comes to sweets!
Yes, foodies, your wish is Palm and Hibiscus Islands' command!
As the twin islands share their dining scene with these top Miami neighborhoods, your options are ENDLESS, and they keep coming by the second!
Whether you have a younger palate and find desserts of high-level sweetness satisfying, or a mature one that prefers toned-down sweets just a tad bit more, these neighborhoods have got it down!
Just drive through MacArthur Causeway, and find yourself savoring a slice of your favorite sweet-- IN MINUTES!
Here are the top 5 dessert places you can try while you're here (in no particular order).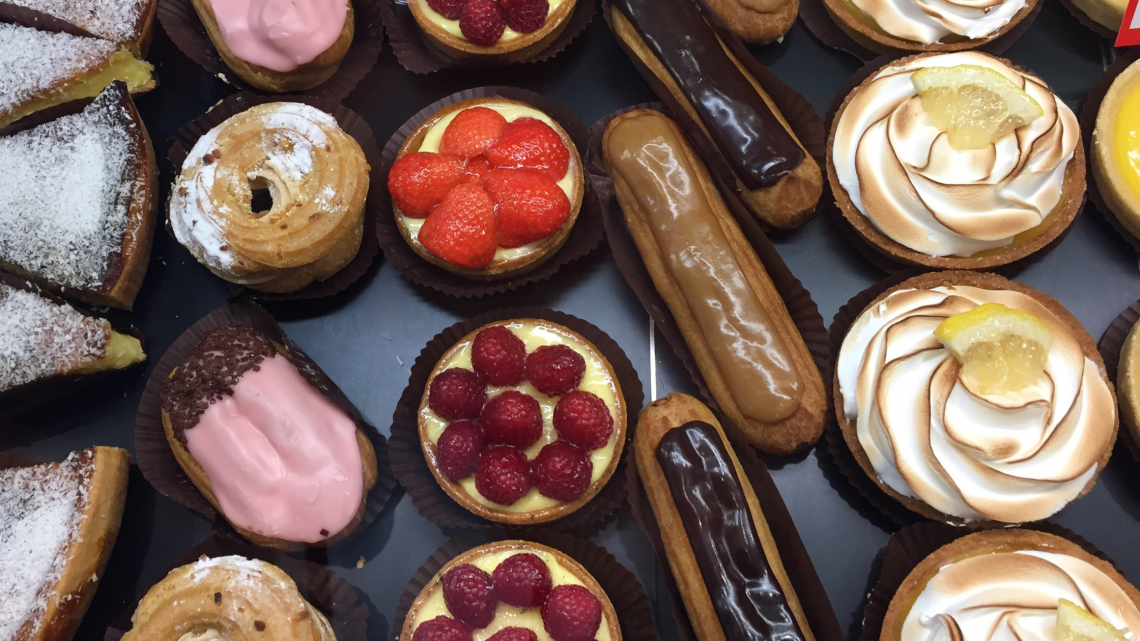 Fontainebleau - Lobby, 4441 Collins Avenue, Miami Beach, FL 33140
✅ Dine-in - ✅ Takeout
At Fontainebleau, indulgence is a norm on your accommodations or favorite desserts.
Although this delightful dessert destination is a bit of a drive from the islands, it is DEFINITELY worth the time to get there!
So, if you find yourself in Mid Beach, be sure to discover for yourself why A-list celebrities and local connoisseurs crave Chez Bon Bon's exquisite, one-of-a-kind, edible bakery confections.
A sleek bakery at the Fontainebleau Miami Beach Hotel lobby, Chez Bon Bon boasts desserts of passion and skillful craft, all hand-made masterpieces made using the finest ingredients and without preservatives, ready to dive into your mouth!
Take your taste buds out for a spin on their rotating Gelato freezer.
Anytime is the right time for coffee with these exquisite desserts, cakes, and fresh fruit at Chez Bon Bon.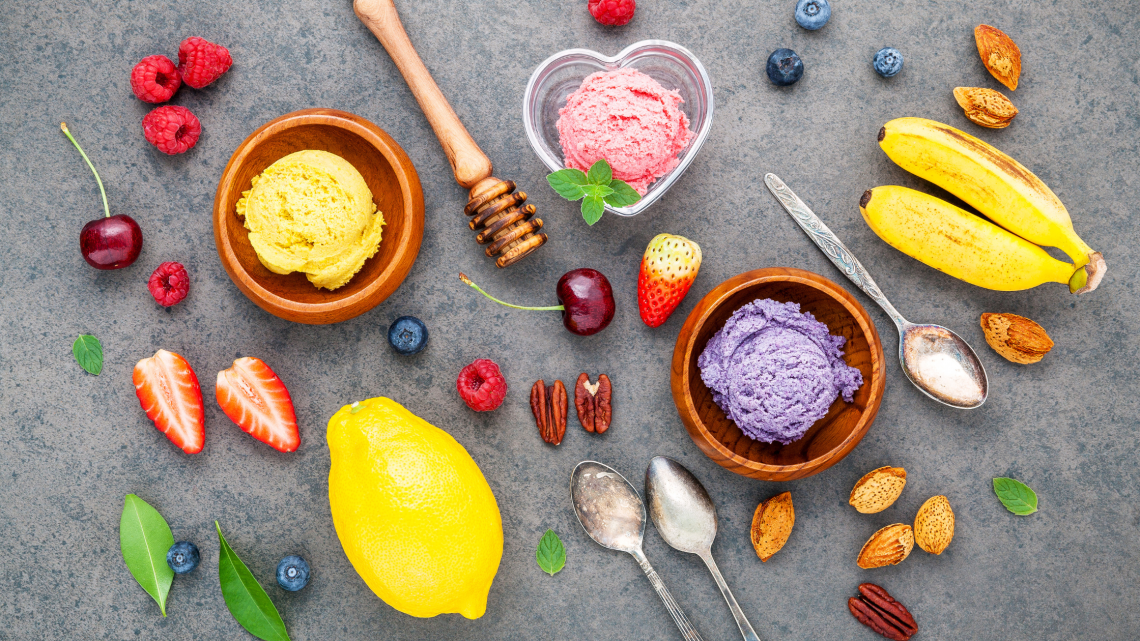 1250 Ocean Dr, Miami Beach, FL 33139
✅ Dine-in - ✅ Takeout
A family-run business focusing on artisan ice cream and desserts, Icy-N-Spicy is a Mid Beach dessert shop that combines the ice cream flavors of Europe and Asia, boasting phenomenal signature recipes of spicy ice cream concocted by their owner, Xiaoli Liu.
Peeps, your eyes do not deceive you!
They really are serving spicy ice cream!
And not just any SPICY ice cream.
We're talking about artisan ice cream flavors made using local fresh ingredients to ensure the best quality of desserts.
Icy-N-Spicy also offers delicious specialty milkshakes, cupcakes, and even cotton candy!
To top it all off, the fun dessert shop is located at a colorful venue inside an art deco hotel.
Talk about Instagram-worthy!
When you want a sugar rush, but you want it to look good for the 'gram, come out to Icy-N-Spicy!
Their creations aren't just pretty; they taste delicious too!
Pretty much a no-brainer dessert spot to visit whenever you're in Miami Beach!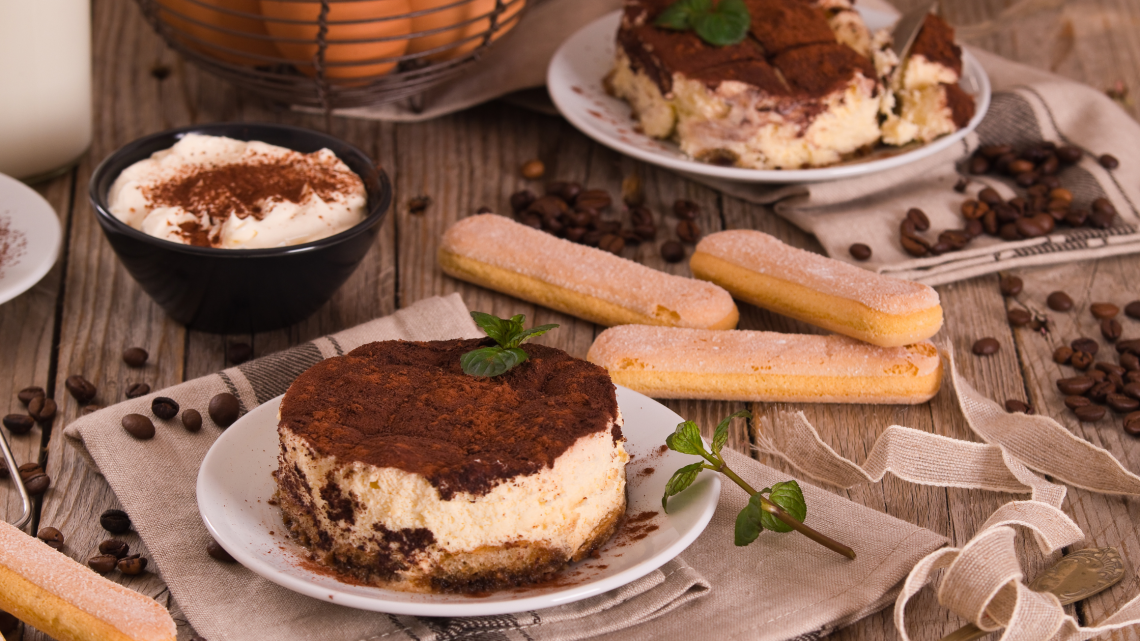 458 Ocean Dr, Miami Beach, FL 33139
✅ Dine-in - ✅ Takeout - ✅ Delivery - ✅ Curbside pickup
Established in 2013 and hailed as the leading Gelato brand in South Florida, boasting over 15 retail stores, Gelato-go has recently launched a new "partner" in satisfying all your sweet cravings, whether warm or ice-cold-- Gelato-go Bakery!
Offering a menu of your favorite Italian treats, like homemade gelato, cakes, tiramisu, biscotti, and cookies, and also a few savory items, Gelato-go Bakery will make you feel like you're in Rome-- from their ambiance to their high-quality ingredients and authentic taste!
It's one of the best places to go for a mix of savory and sweet!
Get your sweet fix served with a smile!
At Gelato-go Bakery, you can expect delicious desserts and quality customer service!
A must-visit stop after a long day at the beach!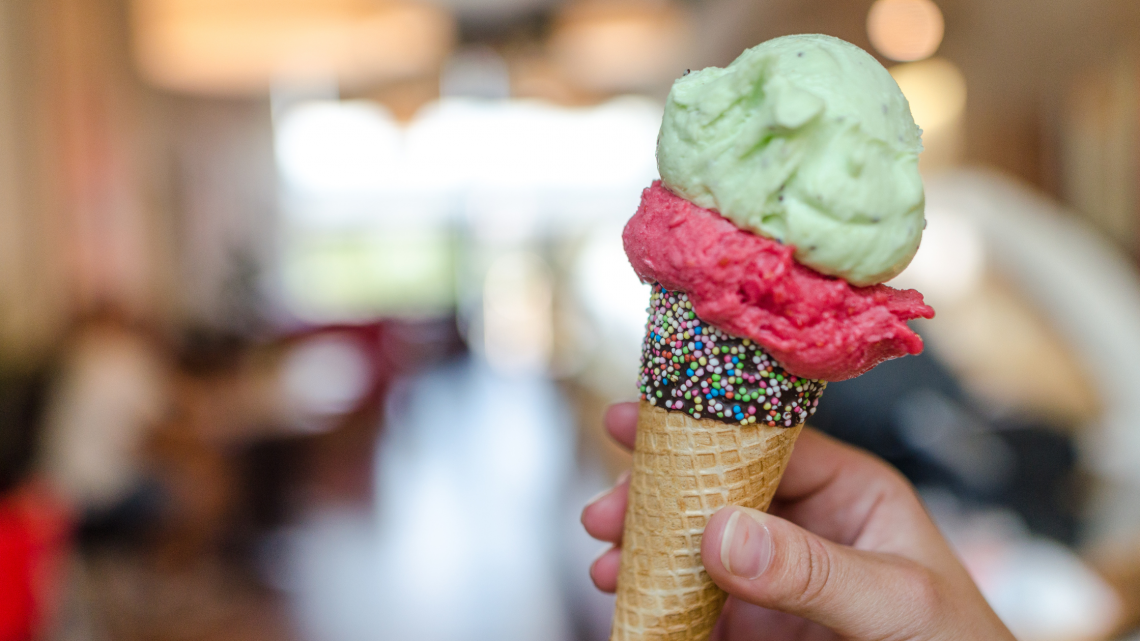 1030 Collins Ave, Miami Beach, FL 33139
✅ Takeout - ✅ Dine-in - ✅ Outdoor Dining
Are you ready for the best-handcrafted gourmet ice cream in Miami?
The scorching Florida heat deserves a big cup of creamylicious ice cream at Midtown Creamery if you haven't already had three!
Why is that, you ask?
Well, apart from their delicious flavors and outrageous toppings, the funky ice cream shop also offers flavored cones and chunky milkshakes!
Not to mention coffee and ice cream cookies, too!
A promise of unique, delicious-tasting ice cream is worth the wait, indeed!
When you're in Miami Beach, a visit to Midtown Creamery is a must!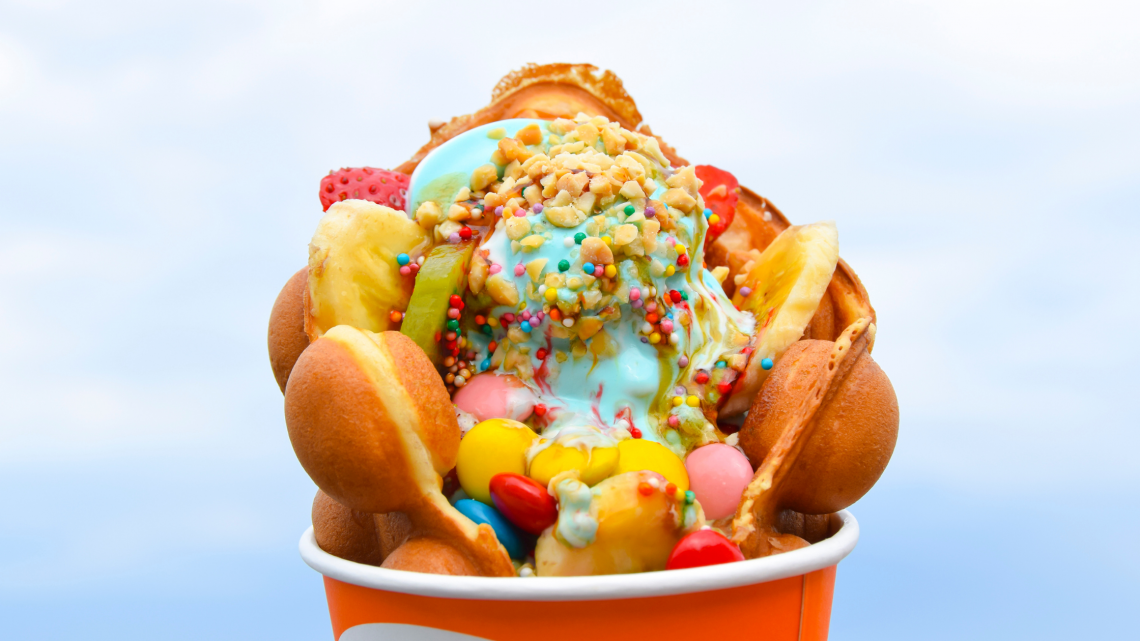 214 Española Way Miami Beach, FL 33139
✅ Dine-in - ✅ Takeout - ✅ Delivery
Make your dessert fantasies into reality at Wet Dreams, a naughty novelty dessert shop in Mid Beach!
Boasting a unique dining experience designed to delight your senses while offering a playful and daring way to challenge common taboos, Wet Dreams is a sweet spot for sweet tooths looking for a more daring way to satisfy their dessert cravings.
While technically their menu is all about the waffles and ice cream, Wet Dreams unconventionally present their products-- and well, let's say they're not for the conservative!
Have a fun time eating delicious waffles and ice cream after a long day of exploring Miami Beach.
You're bound for a memorable dessert experience, I can tell you that!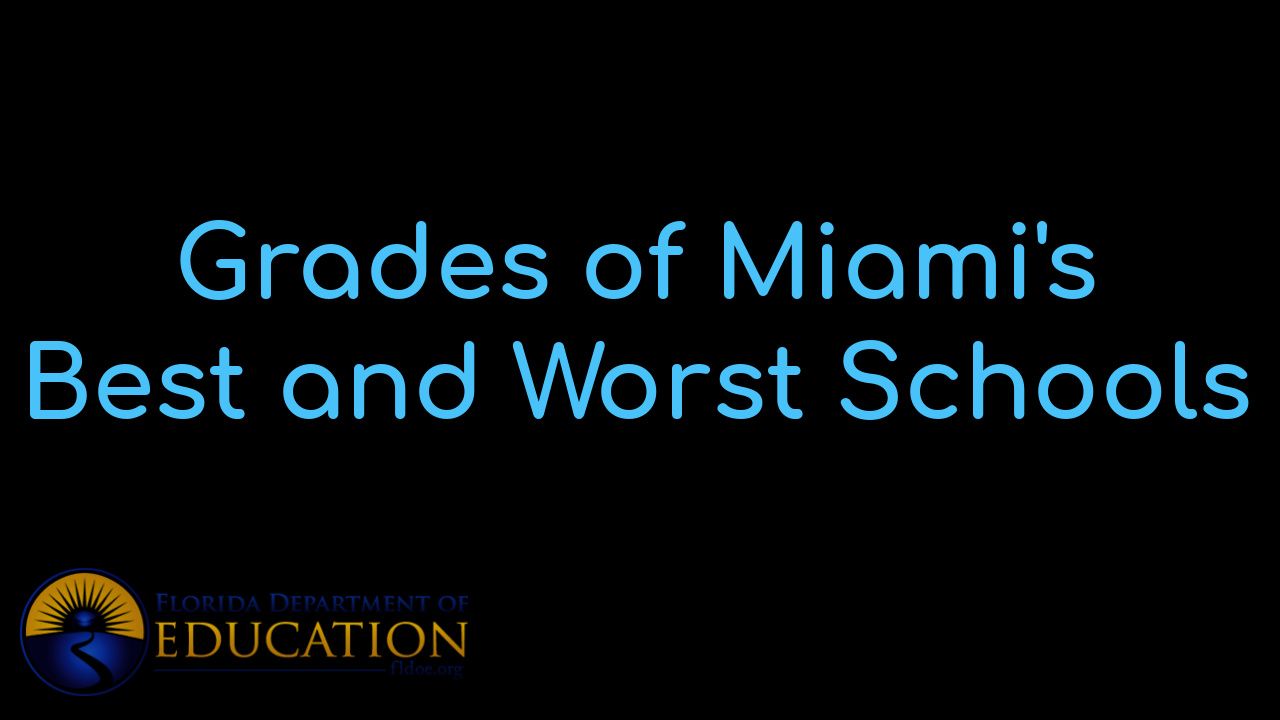 View Miami's BEST schools and the individual grades that each school received. Besides vie...

"Our home, priced at $1,225,000 was on the market for ONE YEAR with a local realtor without any offers...... the team sold it in 34 days at a price we were very happy with."
- Alicia Sandoval
"His high-end, digital marketing for sellers is truly cutting-edge and worlds ahead of the competition. Amit also offers hands-on buyer services that are the best you will find in the Coral Gables area. Hire him for all your real estate needs!"
Who are we?
We are the ALL IN Miami Group out of Miami.
We are Colombian, Filipino, Cuban, German, Hispanic, Indian, Syrian, and American.
We are Christian, Hindu, and Jewish.
We are many, but we are one.
We sell luxury homes in Miami, Florida.
Although some of our clients are celebrities, athletes, and people you read about online, we also help young adults find their first place to rent when they are ready to live on their own.
First-time buyers?
All the time!
No matter what your situation or price range is, we feel truly blessed and honored to play such a big part in your life.