Top 5 Places to Get Dessert in Mid Beach
Intense sweet cravings are real, and they happen no matter where you are, even on vacation!
Luckily, Mid Beach and the whole of Miami Beach have got you covered, no matter which type of dessert you're hungry for!
Imagine three miles of glorious, golden beach and a vast 40 blocks housing your favorite treats, from supreme classic ice cream flavors to fluffy donuts and sweet, fudgy brownies!
That and a community that brims with swanky hotels, stylish restaurants and lounges, beach resorts, and trendy nightclubs-- with a more laid back, comfortable and relaxed vibe, much like North Beach.
You could say it's a Miami destination that doesn't hold back, whether you're talking about lavish hotel stays or delicious, world-class sweet treats!
Oh, and if you run out of desserts to explore (which I doubt you'll do!), you've got the whole Miami Beach to uncover!
So, hop in and enjoy the sweet ride, ladies and gents.

Here are the top 5 dessert places you can try while you're here (in no particular order).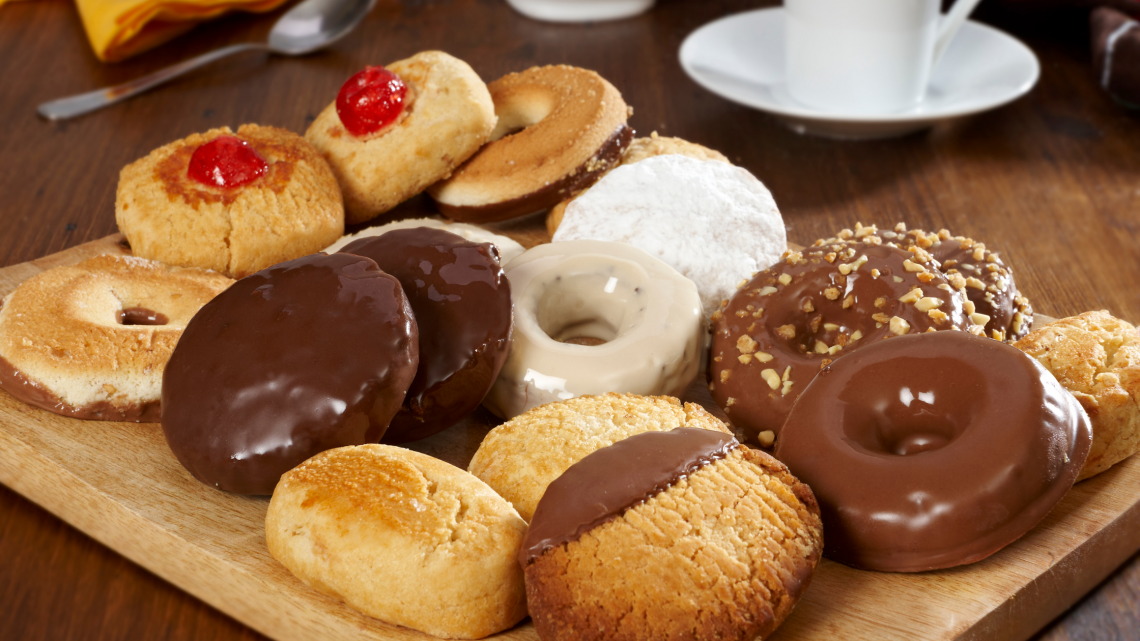 Fontainebleau - Lobby, 4441 Collins Avenue, Miami Beach, FL 33140
✅ Dine-in - ✅ Takeout
At Fontainebleau, indulgence is a norm on your accommodations or favorite desserts.
So, if you find yourself in Mid Beach, be sure to discover for yourself why A-list celebrities and local connoisseurs crave Chez Bon Bon's exquisite, one-of-a-kind, edible bakery confections.
A sleek bakery at the Fontainebleau Miami Beach Hotel lobby, Chez Bon Bon boasts desserts of passion and skillful craft, all hand-made masterpieces made using the finest ingredients and without preservatives, ready to dive into your mouth!
Take your taste buds out for a spin on their rotating Gelato freezer.
Anytime is the right time for coffee with these exquisite desserts, cakes, and fresh fruit at Chez Bon Bon.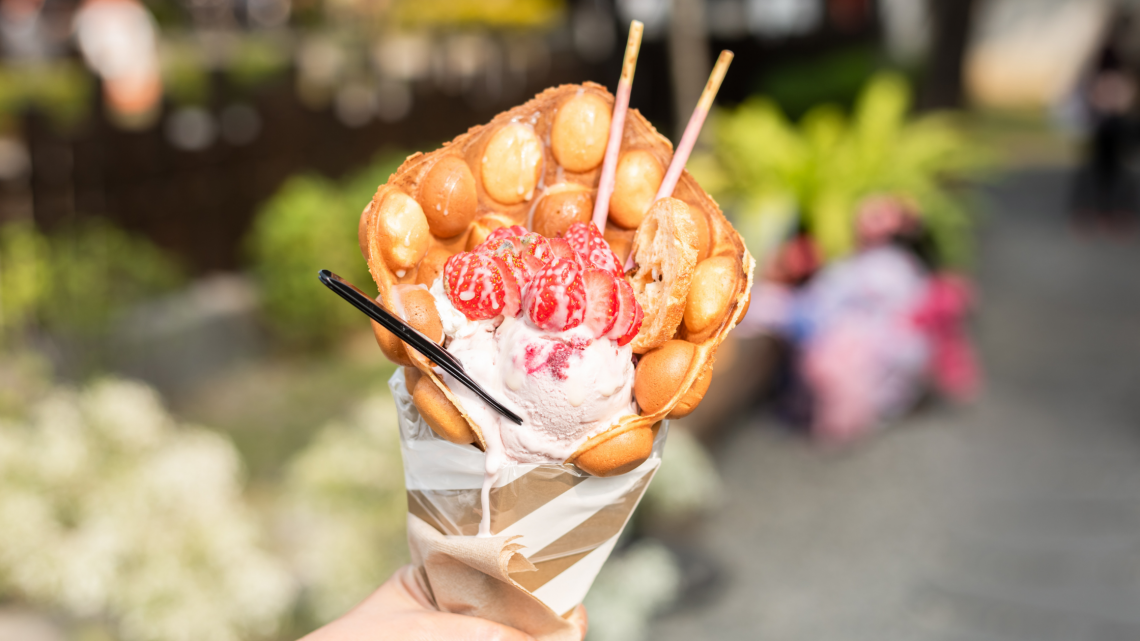 214 Española Way Miami Beach, FL 33139
✅ Dine-in - ✅ Takeout - ✅ Delivery
Make your dessert fantasies into reality at Wet Dreams, a naughty novelty dessert shop in Mid Beach!
Boasting a unique dining experience designed to delight your senses while offering a playful and daring way to challenge common taboos, Wet Dreams is a sweet spot for sweet-tooths looking for a more daring way to satisfy their dessert cravings.
While technically their menu is all about the waffles and ice cream, Wet Dreams unconventionally present their products-- and well, let's say they're not for the conservative!
Have a fun time eating delicious waffles and ice cream after a long day of exploring Mid Beach.
You're bound for a memorable dessert experience, I can tell you that!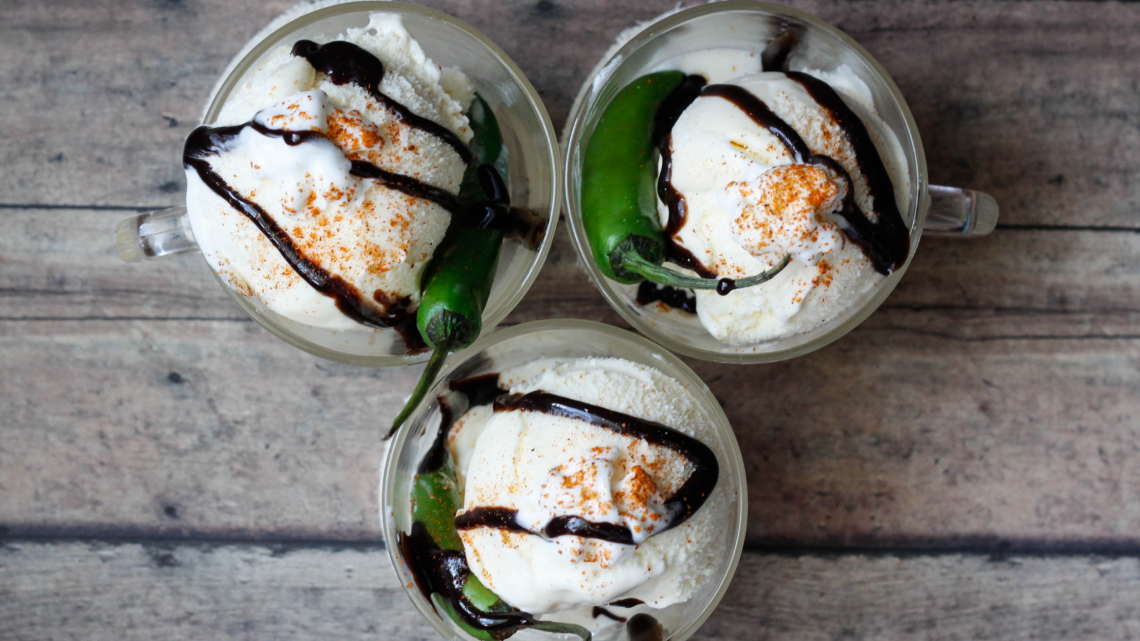 1250 Ocean Dr, Miami Beach, FL 33139
✅ Dine-in - ✅ Takeout
A family-run business focusing on artisan ice cream and desserts, Icy-N-Spicy is a Mid Beach dessert shop that combines the ice cream flavors of Europe and Asia, boasting phenomenal signature recipes of spicy ice cream concocted by their owner, Xiaoli Liu.
Peeps, your eyes do not deceive you!
They really are serving spicy ice cream!
And not just any SPICY ice cream.
We're talking about artisan ice cream flavors made using local fresh ingredients to ensure the best quality of desserts.
Icy-N-Spicy also offers delicious specialty milkshakes, cupcakes, and even cotton candy!
To top it all off, the fun dessert shop is located at a colorful venue inside an art deco hotel.
Talk about Instagram-worthy!
When you want a sugar rush, but you want it to look good for the 'gram, come out to Icy-N-Spicy!
Their creations aren't just pretty; they taste delicious too! Pretty much a no-brainer dessert spot to visit whenever you're in Mid Beach!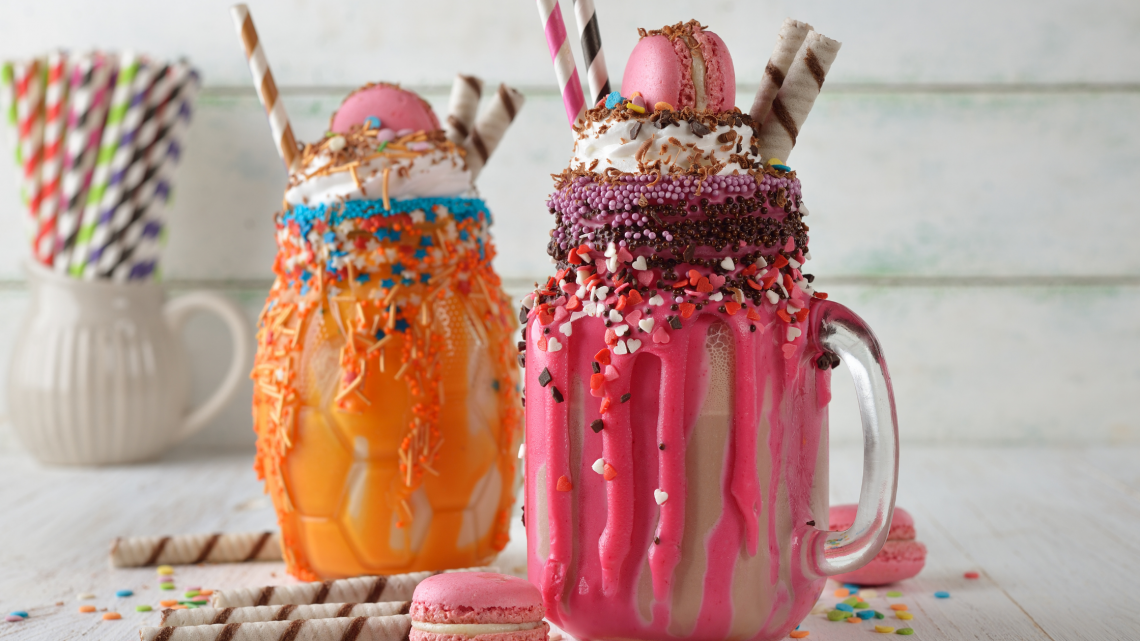 723 Lincoln Ln N, Miami Beach, FL 33139
✅ Delivery - ✅ Takeout - ✅ Outdoor dining
Are you ready for some milkshakes like no other?
Take a walk or bike ride over to The Market Milkshake Bar food truck after work or on a sweet Fri-date and treat yourself to a cheat day!
The bar's signature milkshakes will satisfy your sweet tooth craving AND keep you cool on a warm and sunny Florida day!
A variety of flavors await-- traditional chocolate, peanut butter, cookies, vanilla, and other sprinkles of toppings and flavors.
Do you want to try something new?
Get their Guava and Cheese with a Latino twist!
We're sure you're going to go back for more!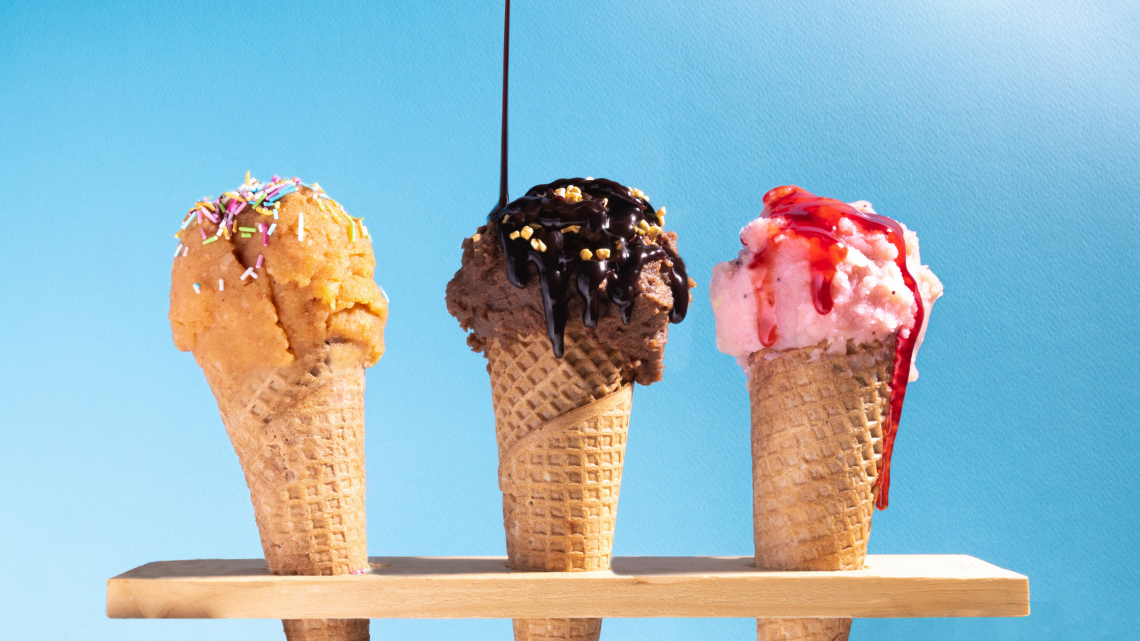 1626 Michigan Ave Miami Beach, FL 33139
✅ Takeout - ✅ Outdoor dining
Treat yourself to some gourmet ice cream and sorbet made fresh daily!
The Frieze is one of Miami Beach's famous ice cream spots and has remained a local go-to for dessert on a sunny afternoon!
Established in 1987, The Frieze has been open in Miami Beach longer than any other ice-cream parlor.
Each flavor is made with Super Premium, 16% butterfat cream, complete with high-quality ingredients and fruits-- with a promise of no artificial colors, preservatives, or additives!.
Go for a sorbet or devour an ice cream on their in-house cone-- The Frieze also offers Cholov Yisrael, no-fat, no sugar added soft-serve ice cream, pints, quarts, and cakes(sorbet and ice cream) available for take-out!

"Our home, priced at $1,225,000 was on the market for ONE YEAR with a local realtor without any offers...... the team sold it in 34 days at a price we were very happy with."
- Alicia Sandoval
"His high-end, digital marketing for sellers is truly cutting-edge and worlds ahead of the competition. Amit also offers hands-on buyer services that are the best you will find in the Coral Gables area. Hire him for all your real estate needs!"
Who are we?
We are the ALL IN Miami Group out of Miami.
We are Honduran, Filipino, Puerto Rican, Cuban, German, Hispanic, Indian, Syrian, and American.
We are Christian, Hindu, and Jewish. We are many, but we are one.
We sell luxury homes in Miami, Florida.
Although some of our clients are celebrities, athletes, and people you read about online, we also help young adults find their first place to rent when they are ready to live on their own.
First-time buyers? All the time!
We feel so honored and lucky to play this big a part in someone's life.