Top 5 Places to Get Dessert in Coral Terrace and Flagami
Prefer listening to audio instead of reading, click the PLAY button below
🎧
For an unforgettable West Miami dessert experience, visit Flagami and Coral Terrace, two suburban neighborhoods west of Little Havana, east of Fontainebleau, and south of Miami International Airport and Blue Lagoon.
Flagami's area is roughly defined as south and east of Tamiami Canal, north of Tamiami Trail (US 41/South Eighth Street), and west of Red Road (SR 959/West 57th Avenue), bisected by Flagler Street.
If you look at it on a map of Miami proper, Flagami is the distinct "tail" that juts out of the west border of the city.
Coral Terrace is roughly defined as west of Red Road (SR 959/SW 57th Avenue), east of (SR 959/SW 67th Avenue), south of Tamiami Trail (US 41/South Eighth Street), and north of Bird Road (SR 979/SW 40th Street).
While more famous for their affordable living options amidst the Miami metropolitan area (a rarity!), Flagami and Coral Terrace are also in a centric location, which offers proximity to top West Miami neighborhoods that boast an array of sweet and savory food destinations.
Not to mention, these neighborhoods also have a couple of local sweet spots, so you'll never run out of options!
If you're a sweet tooth, you'll want to stay for the encore!
I'm here to give you a low-down on the best, trip-worthy sweet treats in and AROUND Flagami and Coral Terrace!
Here are the top 5 dessert places you can try while you're here (in no particular order).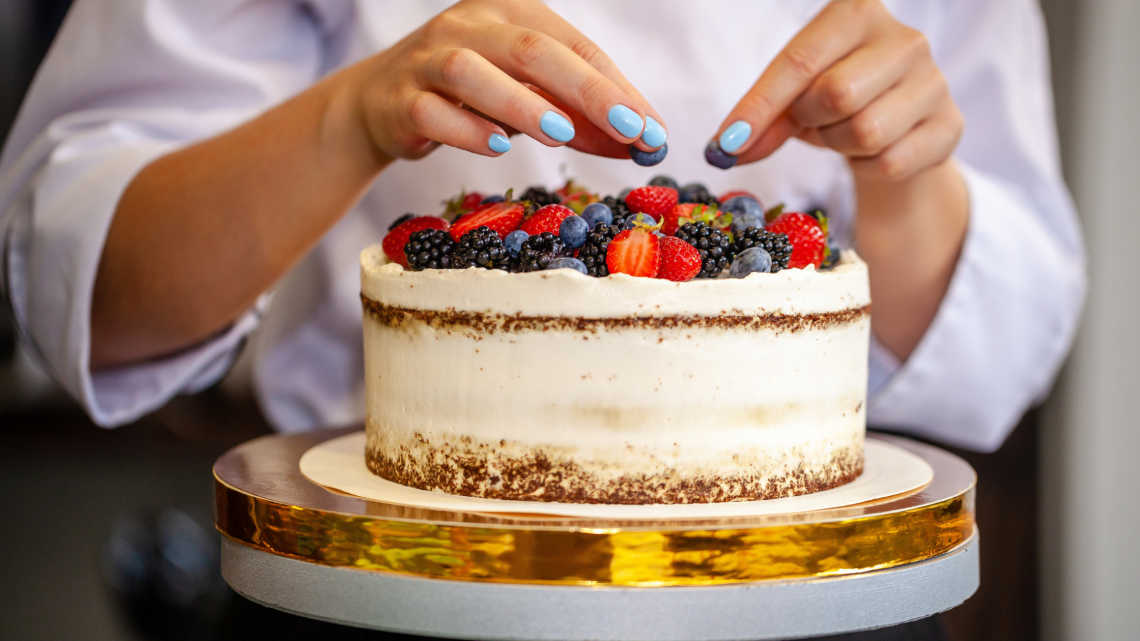 6047 SW 8th St West Miami, FL 33144
✅ Takeout - ✅ Delivery
If you're celebrating a special occasion while you're in Flagami or Coral Terrace or feel like having a customized cake all to yourself, check out Stivaly's Cakes, a famous bake shop that offers delicious custom cakes and a few baked sweet treats in boxes too!
Here, you can enjoy an array of exclusive custom cakes that constantly get high praise from customers, their friends, family, and anyone who's ever seen and TASTED them!
Whatever design and flavor you have in mind, Stivaly's Cakes is here to sign, seal, and deliver-- literally!
It's mind-blowing!
Come out to the shop or reach out online to have them create a special cake for your celebration.
And don't forget to order their mini-desserts while you're at it to have something to munch on while you wait for a cake slice!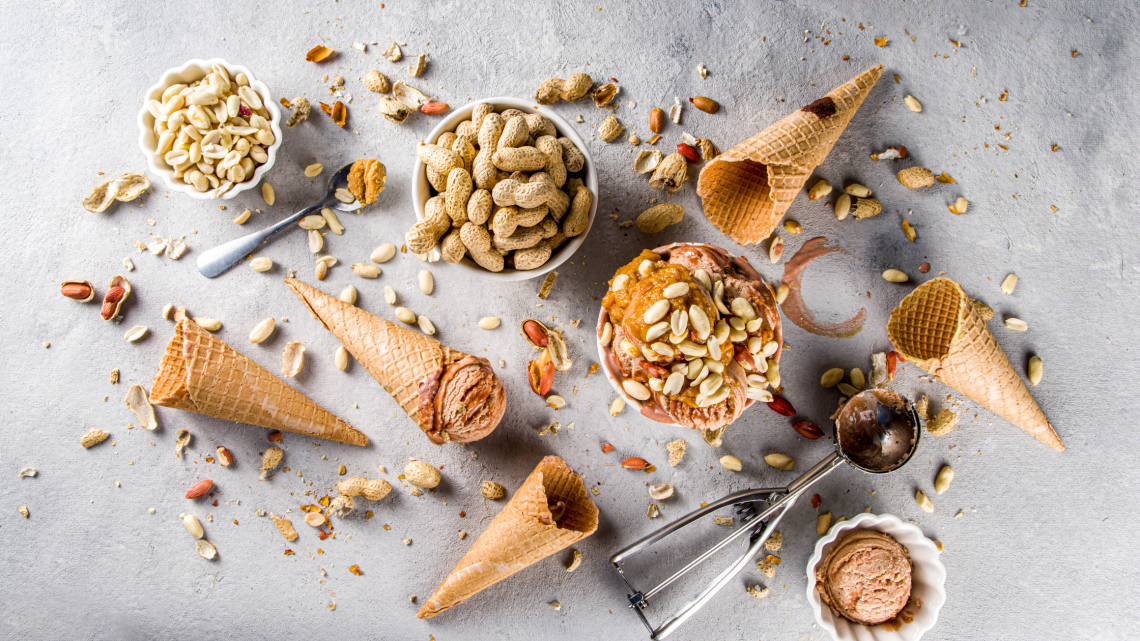 4750 NW 7th St Miami, FL 33126
✅ Takeout - ✅ Dine-in
While it may seem like they lack an online presence, which is an unofficial standard nowadays, the same can't be said with Miami Coppelia Ice Cream Shop's avid customers, who pass by the Coral Terrace and Flagami dessert staple almost every day!
Indeed, these peeps can't get enough of this creamy, iced-cold goodness!
Come out to Miami Coppelia Ice Cream, a unique Cuban ice cream shop that offers a welcome twist to classic ice cream.
Here, you can enjoy mixing and matching fruity flavors, put special toppings on it, or get it in regular toppings and flavors in a cup or cone!
And the good news is that it's also EXTREMELY affordable, so you won't need to shell out much on your dessert, even with a family in tow!
One of Flagami's neighborhood gems you can't miss while you're here!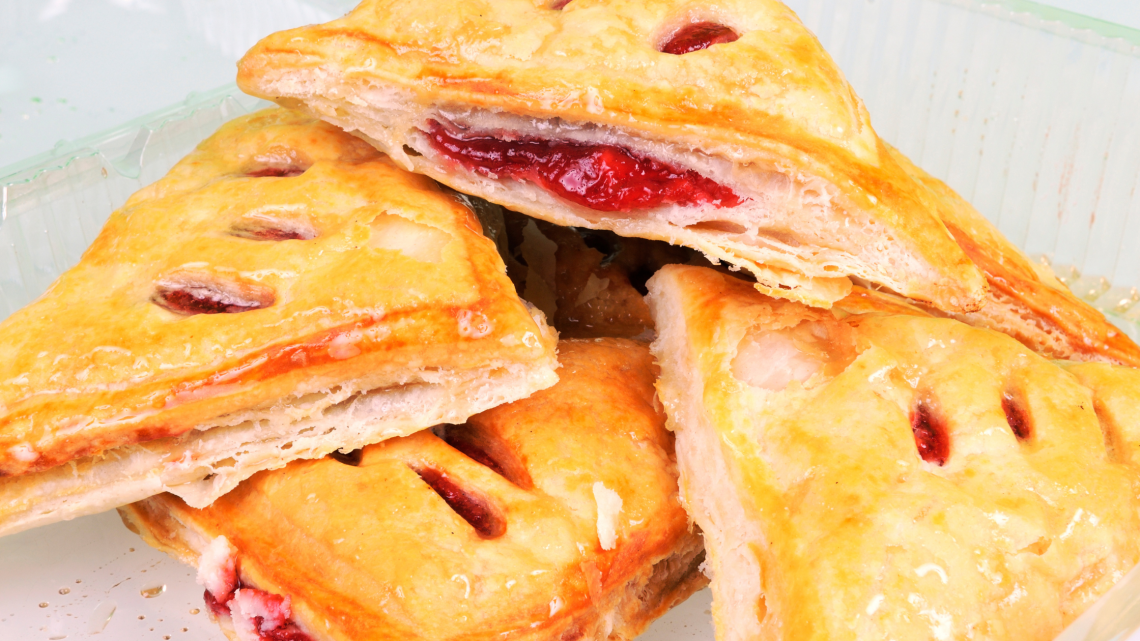 890 SW 57th Ave, West Miami, FL 33144
✅ Dine-in - ✅ Delivery - ✅ Takeout
Are you craving the best-baked dessert goods in town?
Well, look no further!
Latin American Bakery & Cafe is here to give you the most decadent Latin American desserts you've ever tasted!
Of course, this bakery isn't only for your "sweet" desires, but they're popular throughout the neighborhood for their pastries and pies.
Latin American Bakery & Cafe also boasts expertise in making Cuban sandwiches, empanadas, rice meals, and other lunch items!
So, yeah, pretty much a one-stop shop in West Miami, any time of the day!
By the way, make sure to get a cup of Cubano coffee with your order whenever you're here!
Diners have raved about their coffee, and I'm pretty sure you're curious to know why.
So what are you waiting for?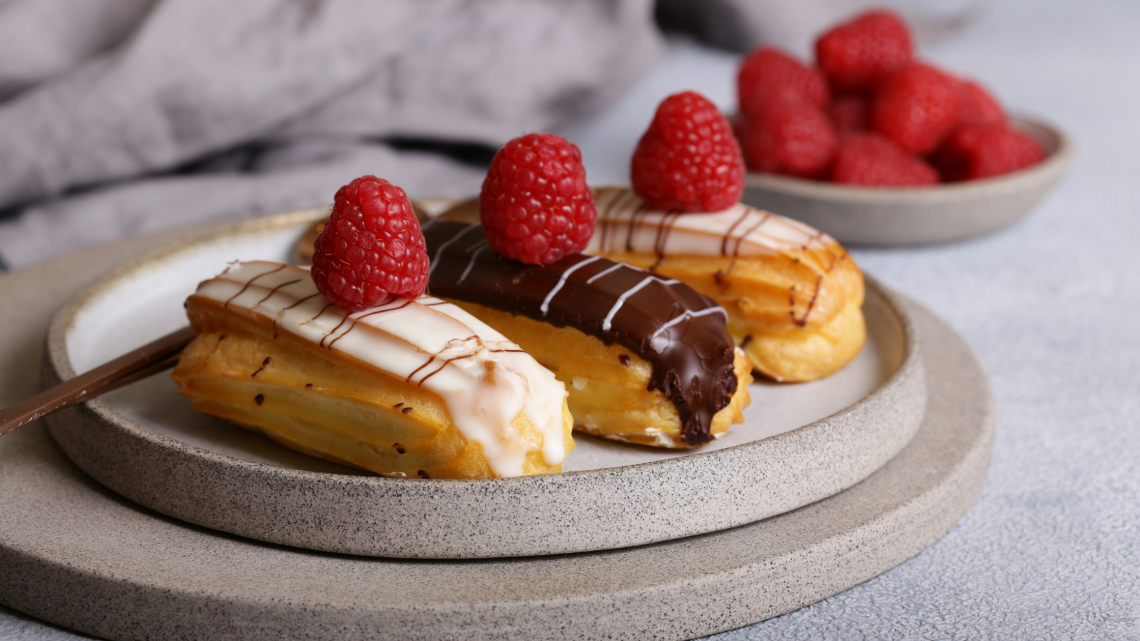 1440 Nw N River Dr. Ste 184 Miami, FL 33125
✅ Takeout - ✅ Outdoor dining - ✅ Dine-in
"Miami's Premiere French Bakery Located on the Miami River" finally graces the West Miami area, and we couldn't be more excited!
Boasting award-winning bread and baked goods, Ficelle Bakery is a famous breakfast and dessert spot in West Miami and its nearby areas.
They've got croissants, lattes, sandwiches, baked desserts, and treats-- all fresh out of the oven in the most literal way possible!
Treat yourself to some key lime pie or savory bread (for a light brunch option), or go for gold with Ficelle's authentic French desserts like eclairs or chocolate croissants!
Whichever you choose, I'm sure it'll satisfy your sweet-tooth craving-- and keep you coming back for more!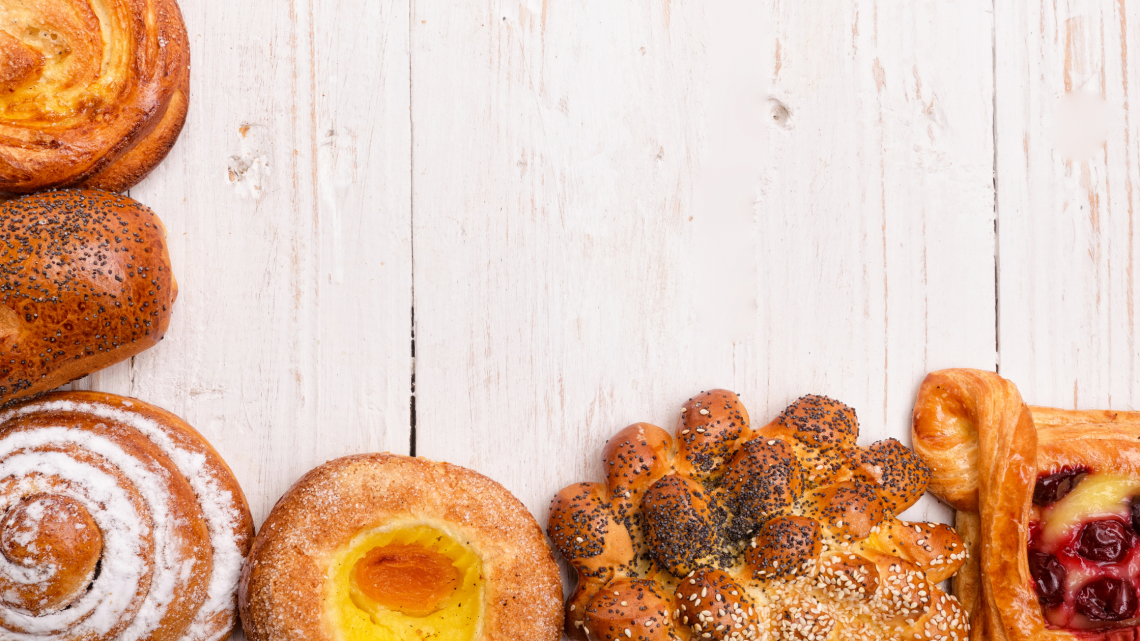 1144 SW 67th Ave, Miami, FL 33144
✅ Dine-in - ✅ No-contact delivery - ✅ Curbside pickup
Earning a "sweet" spot in the hearts of South Miami locals and travelers alike, Pinecrest Bakery is a popular food stop in the Pinecrest village that has created a home in West Miami.
That just goes to show that it's a bakery you wouldn't want to miss out on!
From tasty freshly-baked cakes and pastries to neighborhood classics like Cuban pastelitos and sandwiches, Pinecrest Bakery gives you a chance to bite into tradition and experience different bursts of Cuban flavor fused with the familiarity of American home-style cooking.
Try their specialty cakes and decadent pies for the perfect Miami-Dade County dessert experience.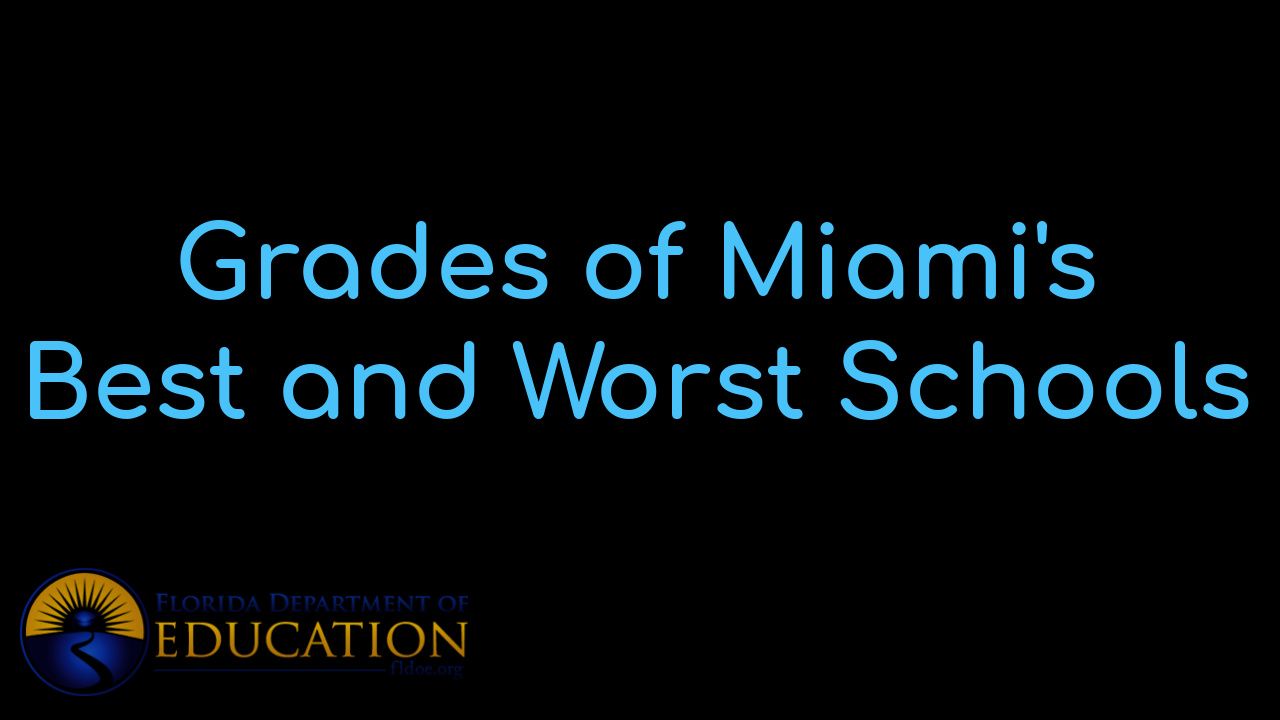 View Miami's BEST schools and the individual grades that each school received. Besides vie...

"Our home, priced at $1,225,000 was on the market for ONE YEAR with a local realtor without any offers...... the team sold it in 34 days at a price we were very happy with."
- Alicia Sandoval
"His high-end, digital marketing for sellers is truly cutting-edge and worlds ahead of the competition. Amit also offers hands-on buyer services that are the best you will find in the Coral Gables area. Hire him for all your real estate needs!"
Who are we?
We are the ALL IN Miami Group out of Miami.
We are Colombian, Filipino, Cuban, German, Hispanic, Indian, Syrian, and American.
We are Christian, Hindu, and Jewish.
We are many, but we are one.
We sell luxury homes in Miami, Florida.
Although some of our clients are celebrities, athletes, and people you read about online, we also help young adults find their first place to rent when they are ready to live on their own.
First-time buyers?
All the time!
No matter what your situation or price range is, we feel truly blessed and honored to play such a big part in your life.