Top 5 Places to Get Dessert In and Around Parkland
Prefer listening to audio instead of reading, click the PLAY button below
🎧
If sweets are what you LOVE to eat, the affluent suburban city of Parkland is the place to BEAT!
Boasting an array of real estate options, strict zoning, bike paths, and pristine parks, Parkland is a residential community that offers a tranquil and relaxed lifestyle in a paradise-like setting in Broward County.
The suburb offers a total area of 12.8 square miles, of which 12.3 square miles is land and 0.50 square miles is water. It is west of Coconut Creek, shares an eastern border with the Everglades, and is three miles northeast of Coral Springs (center to center).
Parkland's northern boundary coincides with the border between Broward and Palm Beach counties, and it is part of the Miami metropolitan area, only 37 miles north of Miami.
Yes, food lovers, this suburban community mixes up its paradise-like beauty with commendable eats and desserts and brings you closer to famous 'sweets' spots in nearby neighborhoods too!
You have been warned-- it's bound to get a little 'sugary' in and around Parkland-- so braise yourselves!
Here are the top 5 dessert places you can try while you're here (in no particular order).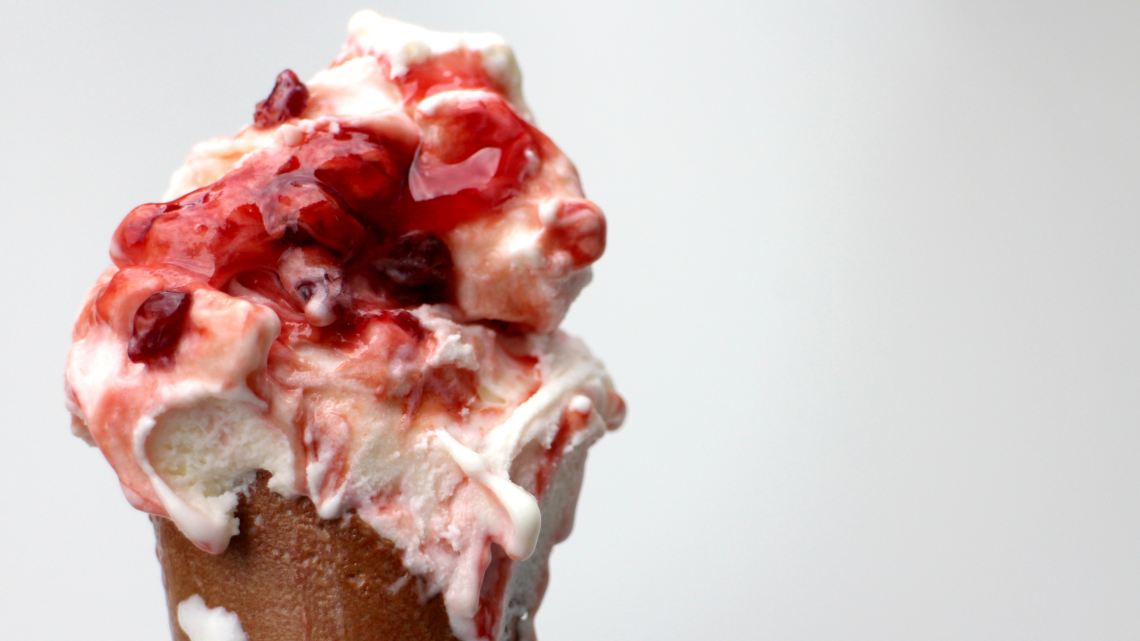 7515 FL-7, Parkland, FL 33073
✅ Takeout - ✅ Delivery - ✅ Dine-in - ✅ Curbside pickup
Combining the art and passion of artisanal gelato for a perfect balance between flavor and texture, Glyk Gelato is a Kosher-certified gelato spot in Parkland that serves gelato and other gelato-based desserts in small quantities, served in the old-fashioned way-- fresh and ready to enjoy!
The ice cream shop offers dairy and vegan gelato flavors, gelato cakes, cheesecakes, and mini-pops for those who like to pair their ice cream with baked goodies.
And boy, do they have a pretty extensive menu too!
Savor flavors like Dulce de Leche, Tiramisu, Peanut Butter Choco Chip, Gianduia (made with Nutella), and more for your gelato fix.
For gelato cakes, they have delicious options like Hazelnut and Cookies & Cream (dairy-free) and cheesecakes such as Macadamia Dulce de Leche!
And that's just for starters!
There are plenty more options to choose from, so get a list ready and have enough space in your tummies for an overload!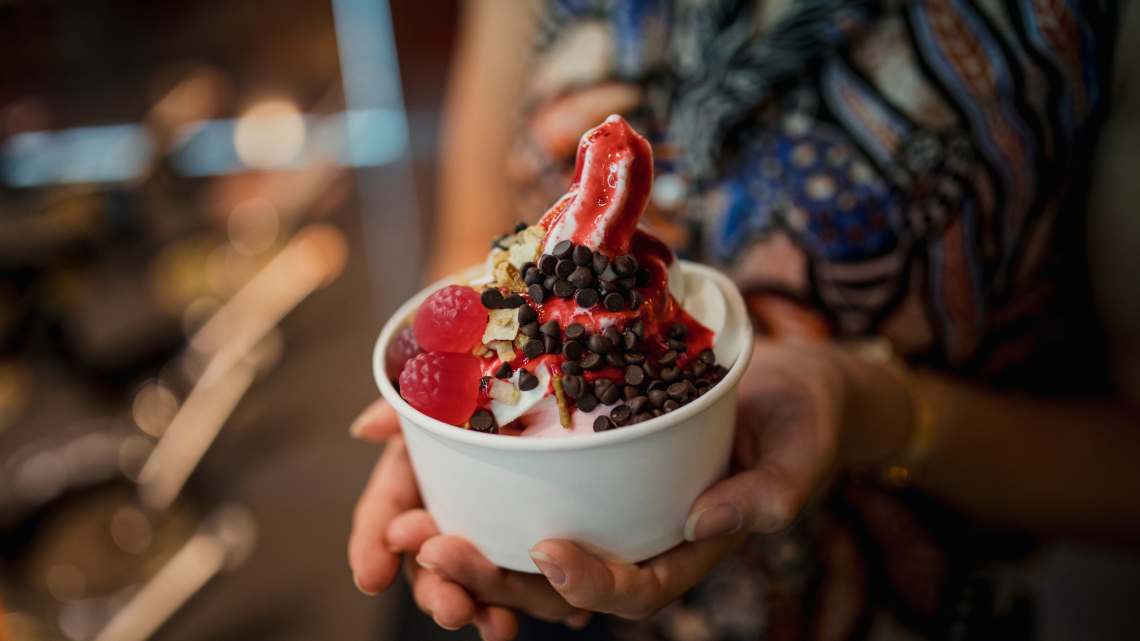 7301 North, FL-7, Parkland, FL 33073
✅ Takeout - ✅ Delivery - ✅ Dine-in
If you're 'crazy' for yogurt, feed your wildest imaginations at Yogurt Craze, a famous fro-yo shop at Parkland (no pun intended)!
Offering over 50 different yogurt flavors and toppings, Yogurt Craze is a self-serve frozen yogurt shop that boasts healthy premium yogurt and delicious acai bowls.
The shop has Italian ice and non-fat, low-fat, and NO sugar-added options, too!
Create your desired acai bowl and mix in your favorite toppings and fro-yo flavors.
The possibilities are endless! And if you're at a loss, just ask the staff behind the counter!
They're all friendly and helpful, and they'll be able to help you put together the perfect dessert/treat that will please your palate!
If you're feeling adventurous, smother your fro-yo with sour gummy worms!
The sour-on-sweet is one of the best combos, in my opinion!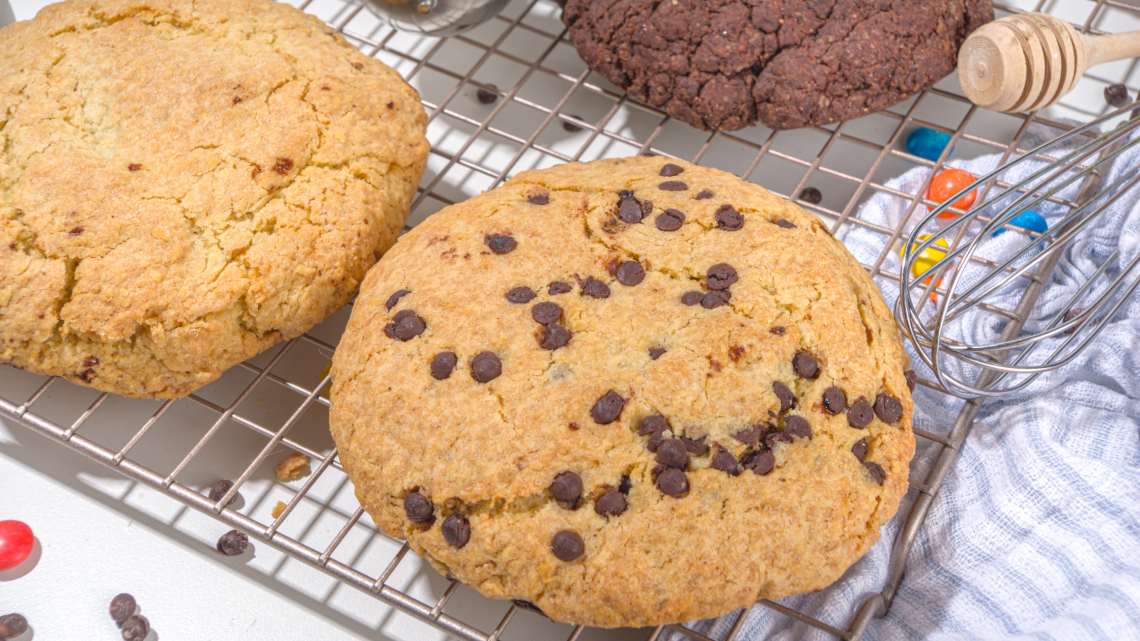 10740 Windward St, Parkland, FL 33076
✅ Takeout - ✅ Delivery - ✅ Curbside pickup
If you're into cookies, you'll love it OVERSIZED, and that's what Simmi's Bakeshop is all about!
Offering gigantic cookies in an array of flavors, cookie cakes, and S'minis (Simmi's cookies in half-sizes), Simmi's is a dessert connoisseur's best friend, baking oversized gourmet cookies and desserts packed with flavor and creativity!
We're talking about unique creations like Cerealously-- a cereal-themed cookie chock full of Golden Grahams, Frosted Flakes, and milk chocolate chips in the middle-- a cookie that combines pistachio pieces and white chocolate chips with halva and RelationCHIP Goals-- a signature cookie that combines three different types of Ghirardelli's chocolate chips with a luxurious vanilla bean cookie dough.
And that's just the tip of the iceberg!
Visit Simmi's Bakeshop for a pleasantly overwhelming cookie experience!
You'll thank yourself for it!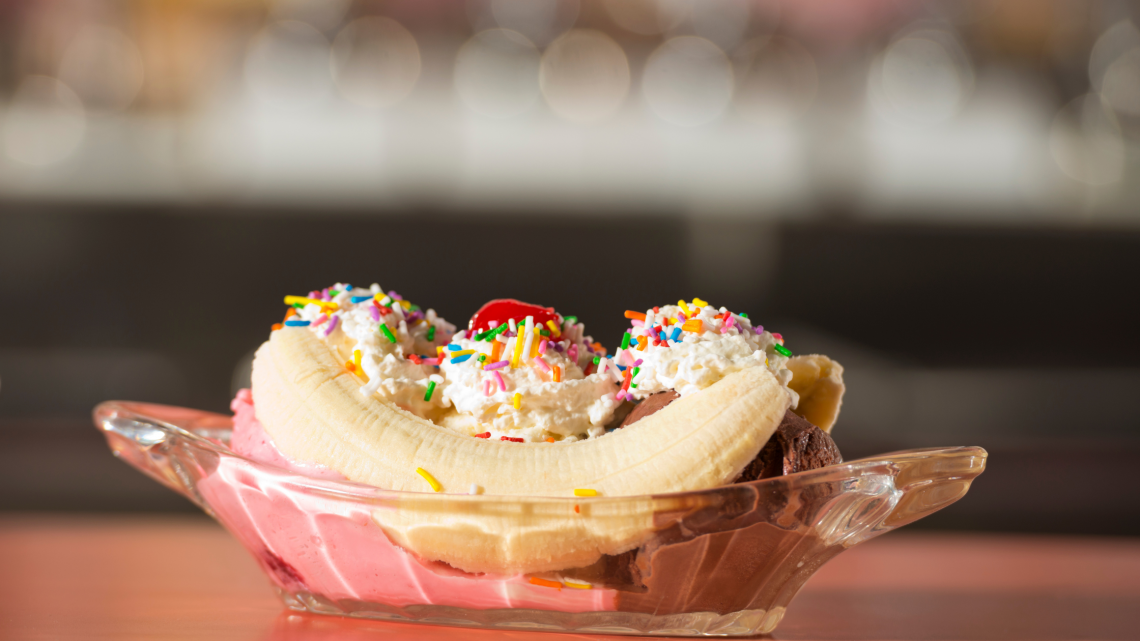 8000 Wiles Rd, Coral Springs, FL 33067
✅ Delivery - ✅ Takeout - ✅ Dine-in
What could be the most unique, old-fashioned ice cream parlor you'll ever experience is in nearby Coral Springs, and you can't miss the opportunity to try it-- you just can't!
Welcome to Cherry Smash, an "oldie but goodie" ice cream parlor and candy shop packed with nostalgic memorabilia and collages as decor.
Here, you can have your dose of hand-dipped ice cream, indulge in an old-fashioned chocolate malt, have some ice cream soda, banana split, and more!
Even the candies you can buy at Cherry Smash are in beautiful candy jars from the 1920s, reminding you of your favorite childhood confections!
What more can you ask for?
Enjoy the nostalgia while going through a cup (or two) of your favorite ice cream!
I'm sure you'll be coming back to Cherry Smash very soon (just like the rest of these folks!).
It's just worth the short drive from Parkland!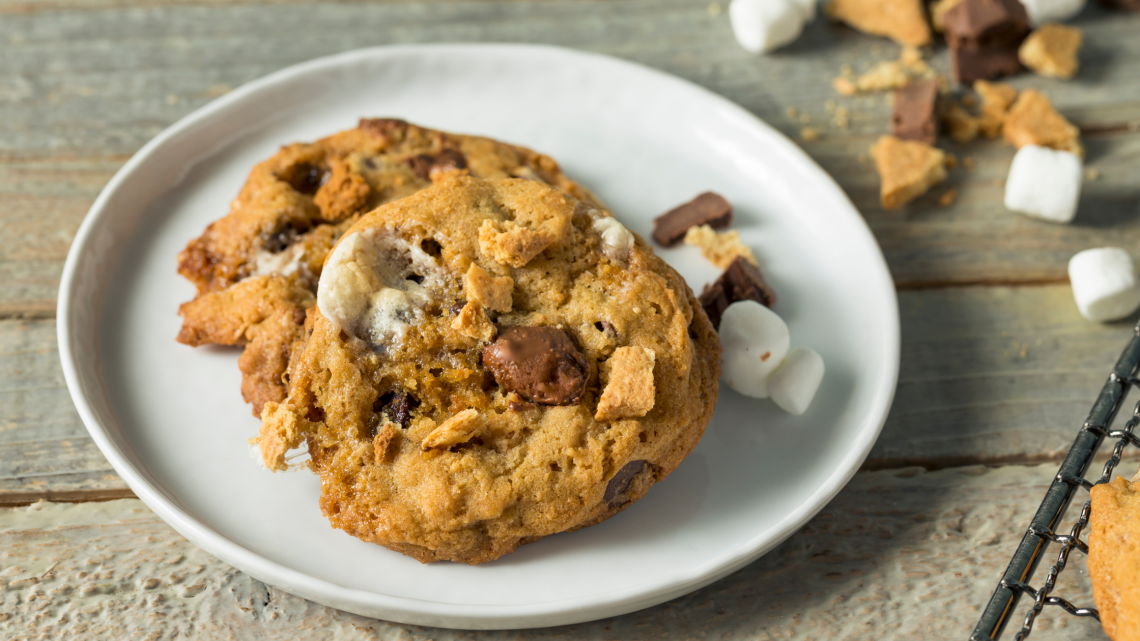 Crumbl Cookies - Coral Springs
6071 Coral Ridge Dr, Coral Springs, FL 33076
✅ Delivery - ✅ Curbside pickup - ✅ Takeout
Are you looking for the best cookie delivery service in Coral Springs or around the area?
Crumbl offers gourmet desserts and treats ready to be delivered straight to your door, no matter where you are in Broward County!
Do you know those late-night sugar cravings that you can't seem to get rid of, even on holiday?
That's what Crumbl- Coral Springs is here for!
Their cookies are baked fresh daily, and the weekly rotating menu delivers unique cookie flavors you won't find anywhere else.
And when they say unique, they'll really get you a run for your money!
Salted Caramel Cheesecake, Pumpkin Pie, Cranberry White Chip ft Ocean Spray-- yes, I'm talking about cookies, everybody!
Don't curb that craving-- feed it with Crumbl!
You can always have your cookies delivered in Parkland if you're not up for a quick drive!
You're welcome!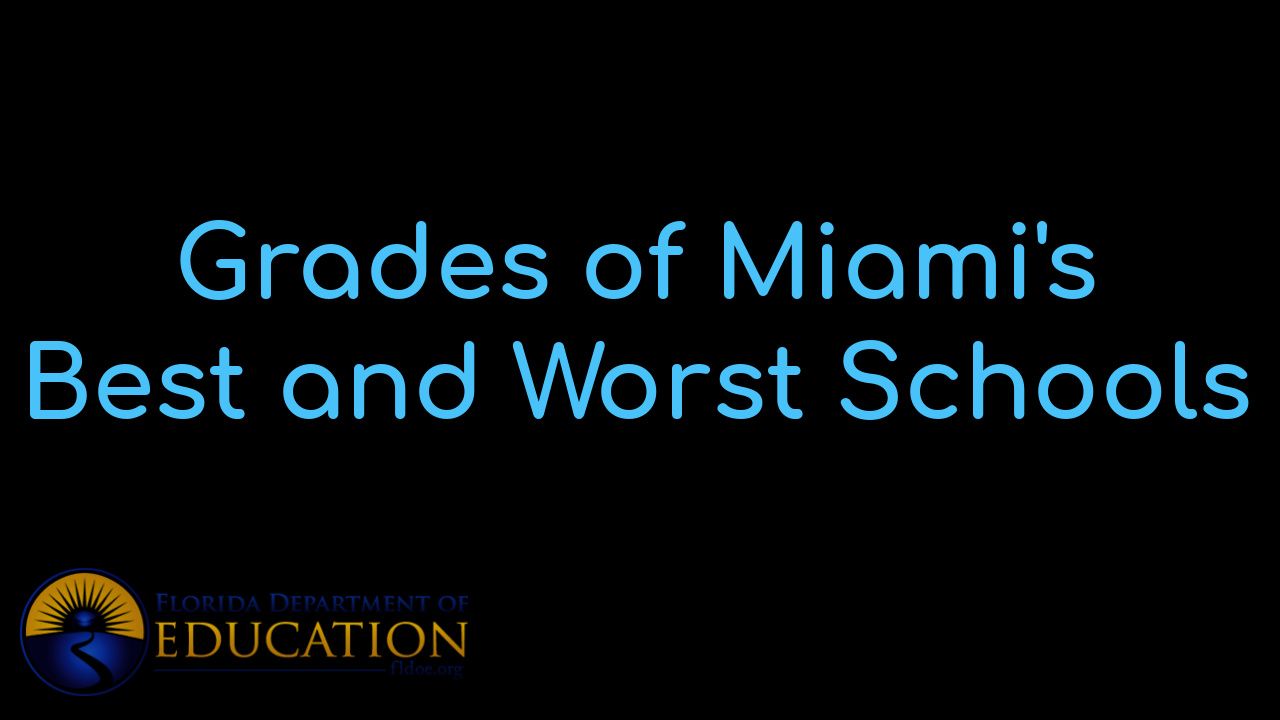 View Miami's BEST schools and the individual grades that each school received. Besides vie...

"Our home, priced at $1,225,000 was on the market for ONE YEAR with a local realtor without any offers...... the team sold it in 34 days at a price we were very happy with."
- Alicia Sandoval
"His high-end, digital marketing for sellers is truly cutting-edge and worlds ahead of the competition. Amit also offers hands-on buyer services that are the best you will find in the Coral Gables area. Hire him for all your real estate needs!"
Who are we?
We are the ALL IN Miami Group out of Miami.
We are Colombian, Filipino, Cuban, German, Japanese, French, Indian, Irish, Syrian, and American.
We are Christian, Hindu, and Jewish.
We are many, but we are one.
We sell luxury homes in Miami, Florida.
Although some of our clients are celebrities, athletes, and people you read about online, we also help young adults find their first place to rent when they are ready to live on their own.
First-time buyers?
All the time!
No matter what your situation or price range is, we feel truly blessed and honored to play such a big part in your life.