Top 5 Places to Get Dessert In and Around Lighthouse Point
Prefer listening to audio instead of reading, click the PLAY button below
🎧
Desserts and immaculate, never-ending water views to come along with it?
An odd combination, to say the least, but not an unwelcome thought.
Good thing South Florida has Lighthouse Point to deliver just THAT!
A beautiful seaside community with low-slung Miami midcentury ranch homes lining canals open to the Intracoastal Waterway, Lighthouse Point, named for the nearby Hillsboro Inlet Lighthouse, offers less than 2.5 square miles, of which 2.29 square miles is land and .11 square miles is water.
The city is convenient to the Broward County cities of Pompano Beach, Deerfield Beach, and Boca Raton, adjacent to Hillsboro Beach to its east (across the Intracoastal Waterway) and part of the Miami metropolitan area.
And if you're looking for a sweet treat to munch on after a long day in the water, look no further than at the neighborhood's dessert spots, most of which offer a fantastic view of the Intracoastal Waterway!
And if you're off to find more, you're only minutes from Pompano Beach, Boca Raton, Deerfield Beach, Fort Lauderdale, and other neighboring communities, so the search will be easy-peasy!
We all know there's nothing like a sugary sweet snack to cap off a tiring day outdoors, right?
Here are the top 5 dessert places you can try while you're here (in no particular order).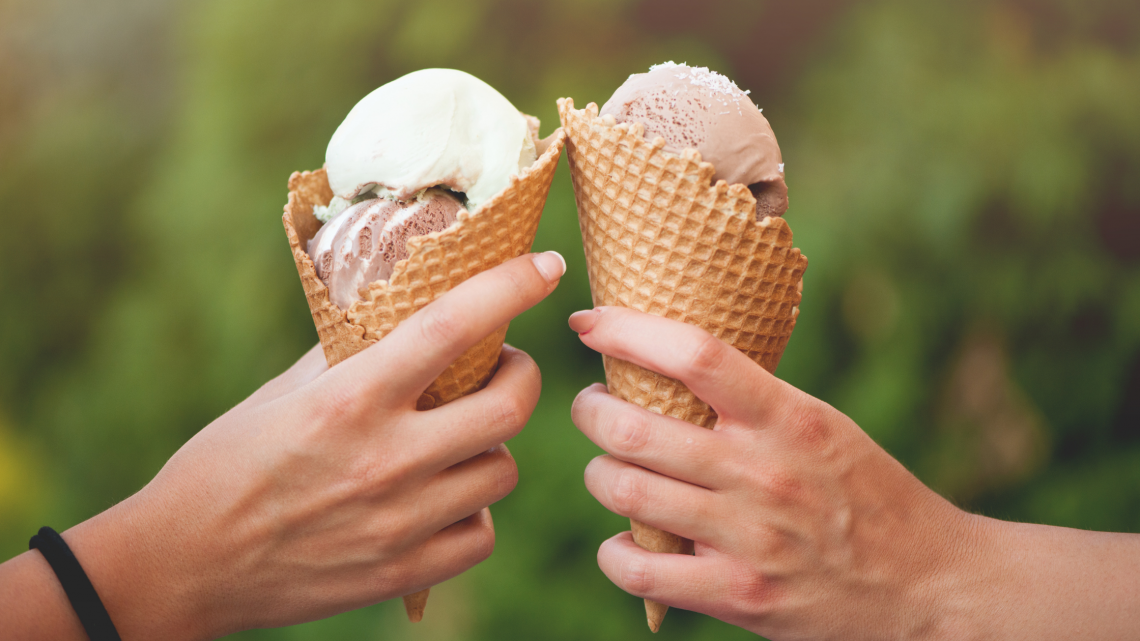 2022 NE 36th St, Lighthouse Point, FL 33064
✅ Takeout - ✅ Dine-in
A family-owned and operated ice cream parlor in Lighthouse Point, Frosty Point Ice Cream Parlor is your best bet for dessert in town, especially if you're craving something cold and classic.
Providing the local community with 40 flavors of high quality, hand-dipped premium ice cream, and made-to-order warm waffle creations, Frosty Point has become a true "destination" in the city, where you can bring your children, grandchildren, and all of your favorite people for a treat.
The good news is that kids will love going here, not just because of the desserts but also since Frosty Point Ice Cream Parlor has a kiddie Carousel Ride, a model train to watch, and a step-in-front-of-the-ice-cream display, so they can jump up and choose their favorite flavors themselves!
I'm sure they'll love to be independent in choosing their ice cream flavors!
Aside from premium quality ice cream, Frosty Point also offers coffee, tea, espresso, cappuccino, latte, Belgian waffles, and crepes.
So, when you visit, try a warm waffle "crepe" with banana, strawberries, and Nutella with your espresso!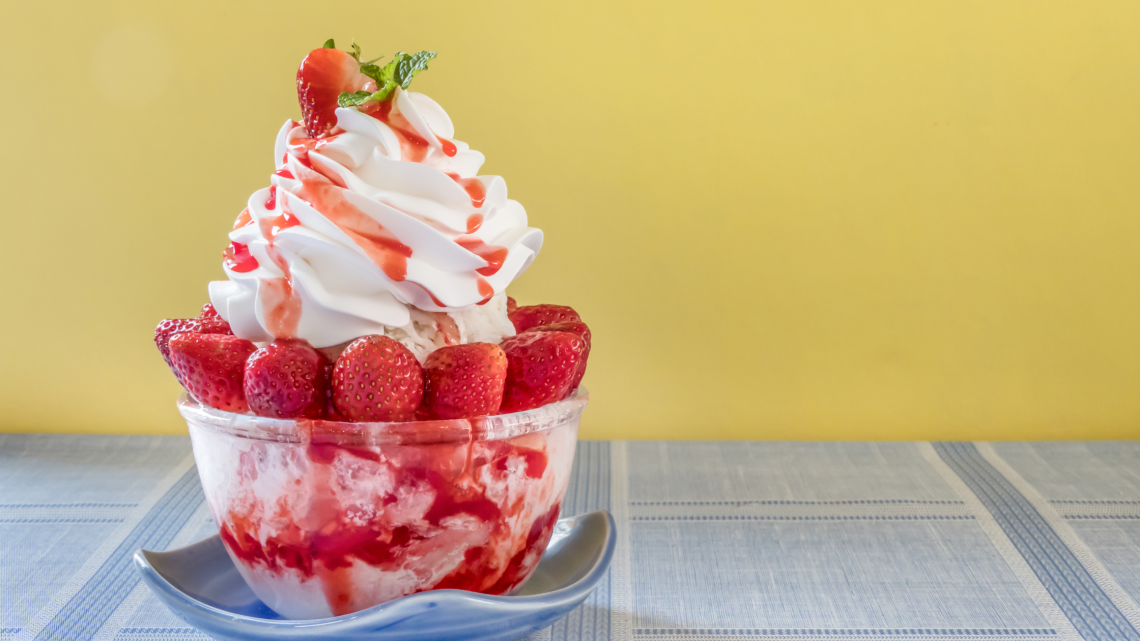 3650 N Federal Hwy, Lighthouse Point, FL 33064
✅ Takeout - ✅ Dine-in
When Lighthouse Point weather is getting too hot to handle, as with all cities in Florida, get yourself some gelato at Jeremiah's Italian Ice!
Scooping up your favorite tasty frozen treats since 1996, Jeremiah's Italian Ice is a decadent yet refreshing treat with maximum flavor that is out of this world!
And speaking of the flavors, they all span the taste spectrum, from everyday to exquisite and eccentric!
You won't believe the kind of flavors waiting for you!
For the ULTIMATE Jeremiah's experience, grab a Gelati when you visit!
The Gelati is the perfect layering of Italian Ice with rich and creamy soft-serve ice cream.
This treat is the showcase of their menu and a true indulgence!
Come to Jeremiah's for a fun and upbeat dessert spot where you can live life to the COOLEST!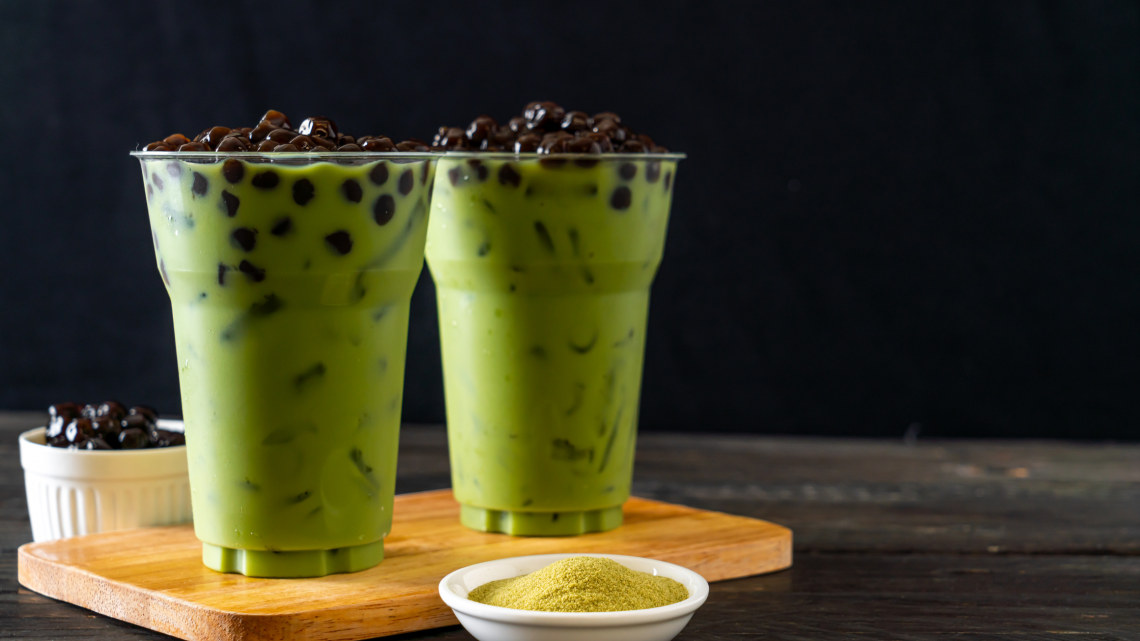 2484 N Federal Hwy, Lighthouse Point, FL 33064
✅ Takeout - ✅ Dine-in - ✅ Delivery
The perfect spot for shaved ice, ice cream, and bubble teas, Snow Time is the place to be for a refreshing treat in Lighthouse Point.
And the good news is that its prices are affordable and unmatched!
Located at a quaint shop in Beacon Light, Snow Time is amping up the dessert scene with its unique flavors, toppings, and concoctions, not just for the bubble teas but also for their ice cream and shaved ice!
Don't see anything you like?
You don't have to settle-- customize your order and be on your merry way!
The shop is pretty cute too, so don't be shy, take that photo for 'Gram!
A must-visit dessert heaven in Lighthouse Point!
The kids will surely love coming back!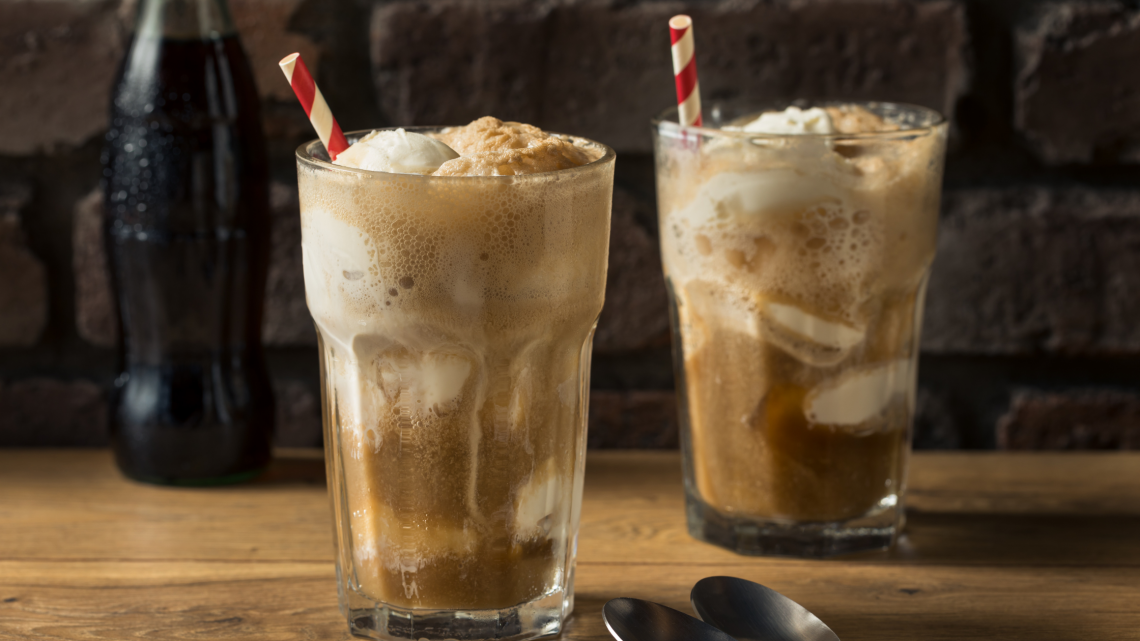 Razzleberry's Homemade Ice Cream Pompano Beach
3412 E Atlantic Blvd, Pompano Beach, FL 33062
✅ Takeout - ✅ Dine-in
Tempt your tastebuds with Razzleberry's Homemade Ice Cream, a staple in the nearby Pompano Beach community since 1991.
The good news is the shop isn't too far from Lighthouse Point, so you won't even feel like you're crossing borders just for dessert!
Since Razzleberry's opened its doors, it's become an integral part of the local Floridian community, and it's easy to see why.
For one, the team uses the best ingredients available on the market with no fail, adds some love to the mix, and amazes their customers with the best homemade ice cream each time!
And did you know that their ice cream is made fresh every morning-- in every branch?
Quality is always a must at Razzleberry's, and you'll taste it with every bite!
The only biggest "complaint" they get is that their servings are too large, so save a gigantic spot for dessert!
Ice cream, ice cream sandwiches, frozen chocolate bananas, sundaes, milkshakes, floats, espresso, key lime pies, and more-- everything you'll ever want in dessert is here at Razzleberry's, so you better get walking straight to Pompano Beach!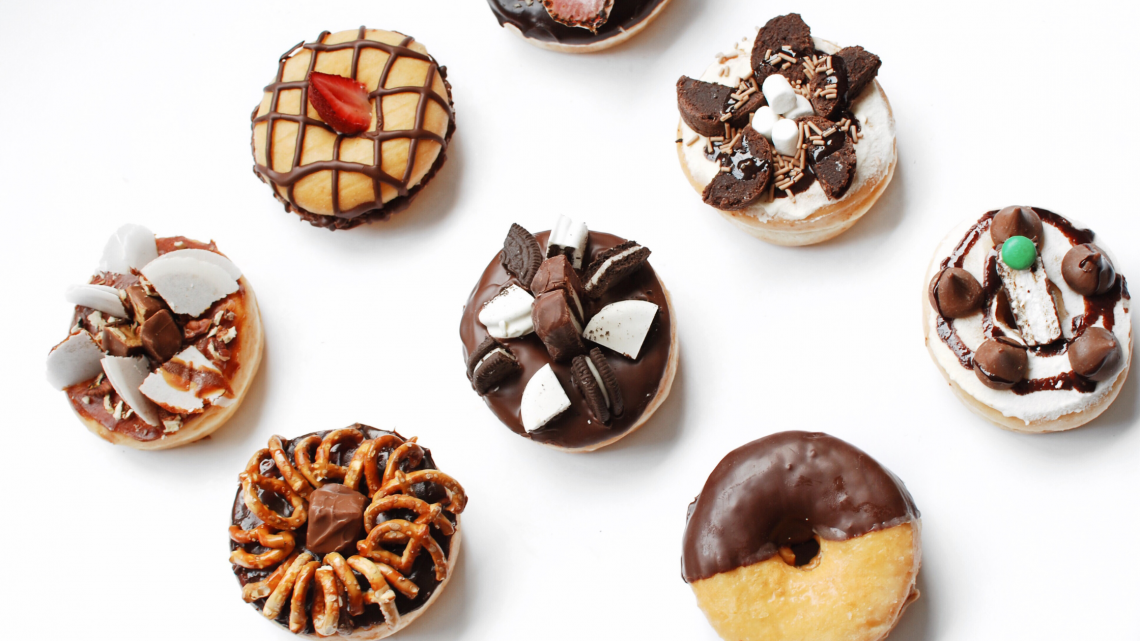 1422 S Federal Hwy, Deerfield Beach, FL 33441
✅ No-contact delivery - ✅ Takeout - ✅ Dine-in
If you're craving some old-fashioned donuts, there's no other place to get them than at Dandee Donut Factory, another nearby dessert spot in Deerfield Beach, and that's an order!
Kidding aside, this neighborhood favorite offers over 50 varieties of your favorite donuts, including specialty flavors like Apple Crumb, Smores, Sour Cream, and Snickers, plus a few other baked goodies like muffins, bagels, cookies, turnovers, brownies, croissants-- basically any baked treat you can think of!
And in different variants, might I add!
But that's not all!
Dandee's also has iced coffee drinks and espressos, which are an ideal pair with their products!
That sounds 'delish,' don't you agree?
The ultimate bake shop for all your sweet cravings!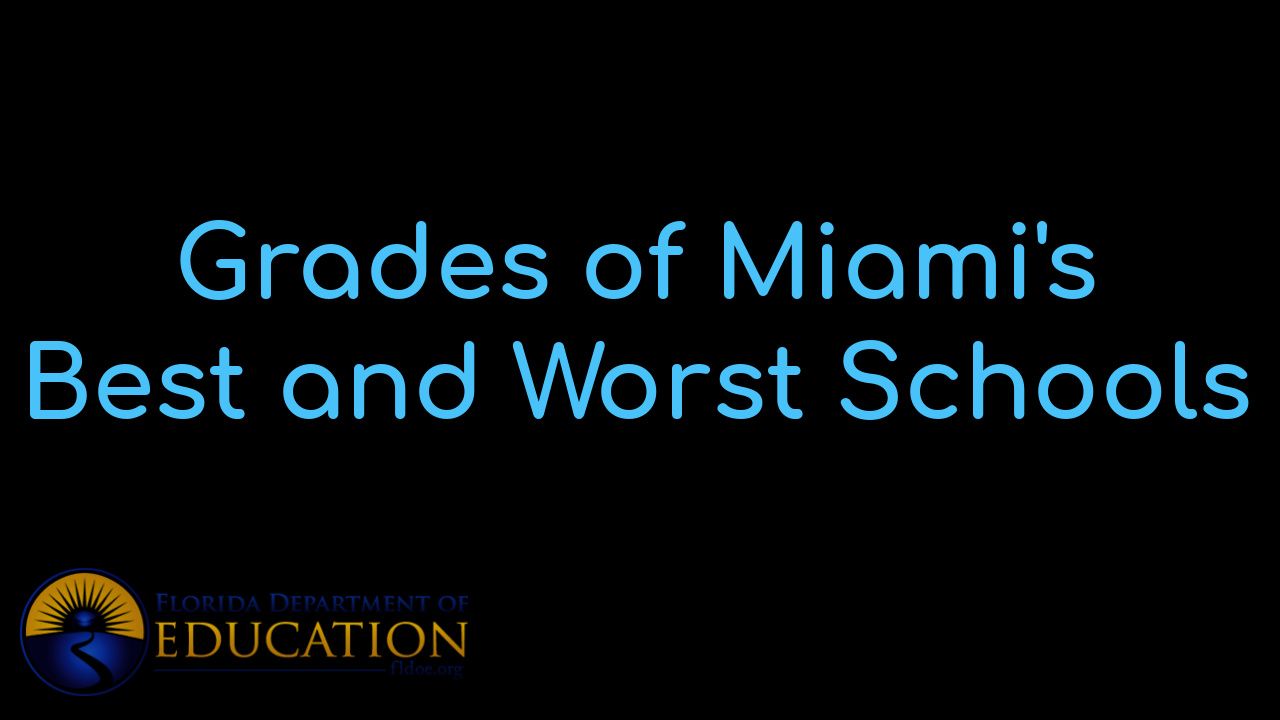 View Miami's BEST schools and the individual grades that each school received. Besides vie...

"Our home, priced at $1,225,000 was on the market for ONE YEAR with a local realtor without any offers...... the team sold it in 34 days at a price we were very happy with."
- Alicia Sandoval
"His high-end, digital marketing for sellers is truly cutting-edge and worlds ahead of the competition. Amit also offers hands-on buyer services that are the best you will find in the Coral Gables area. Hire him for all your real estate needs!"
Who are we?
We are the ALL IN Miami Group out of Miami.
We are Colombian, Filipino, Cuban, German, Hispanic, Indian, Syrian, and American.
We are Christian, Hindu, and Jewish.
We are many, but we are one.
We sell luxury homes in Miami, Florida.
Although some of our clients are celebrities, athletes, and people you read about online, we also help young adults find their first place to rent when they are ready to live on their own.
First-time buyers?
All the time!
No matter what your situation or price range is, we feel truly blessed and honored to play such a big part in your life.