Top 5 Places to Get Dessert Around Hillsboro Beach
Prefer listening to audio instead of reading, click the PLAY button below
🎧
Far from being a mecca of sweets and treats, Hillsboro locals and visitors need not fear, as they won't ever go hungry while they're here, with credit to the town's lovely neighbors, Deerfield Beach, and Pompano Beach!
A quaint residential enclave that boasts history, nature, and miles of beach, Hillsboro Beach is a "breath of fresh air" in Broward County, considering its perfect location between Broward and Palm Beach counties, including Boca Raton, Fort Lauderdale, and West Palm Beach, three top Florida tourist destinations that are known for their shopping, dining, entertainment, and nightlife options.
Since the beach town has zero-to-none commercial properties to be found, it translates to its dining options, including desserts which are essential in every travel.
But, thanks to its neighboring cities, locals and tourists have enough 'sweet' choices' to last a week, if not more!
You won't even notice these dessert spots are in a different city since they're so close to Hillsboro Beach!
So, let's get the ball rolling!
Here are the top 5 dessert places you can try while you're here (in no particular order).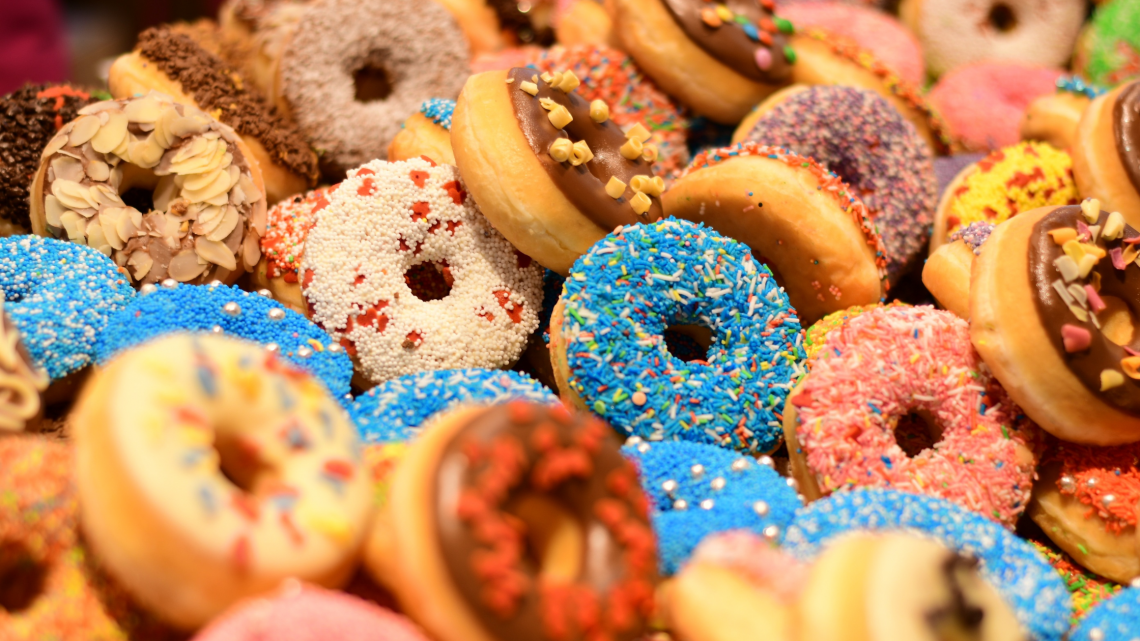 1422 S Federal Hwy, Deerfield Beach, FL 33441
✅ No-contact delivery - ✅ Takeout - ✅ Dine-in
If you're craving some old-fashioned donuts, there's no other place to get them than at Dandee Donut Factory, and that's an order!
Kidding aside, this Deerfield Beach favorite offers over 50 varieties of your favorite donuts, including specialty flavors like Apple Crumb, Smores, Sour Cream, and Snickers, plus a few other baked goodies like muffins, bagels, cookies, turnovers, brownies, croissants-- basically any baked treat you can think of!
And in different variants, might I add!
But that's not all!
Dandee's also has iced coffee drinks and espressos, which are an ideal pair with their products!
That sounds 'delish,' don't you agree?
The ultimate bake shop for all your sweet cravings around Deerfield Beach and Hillsboro Beach!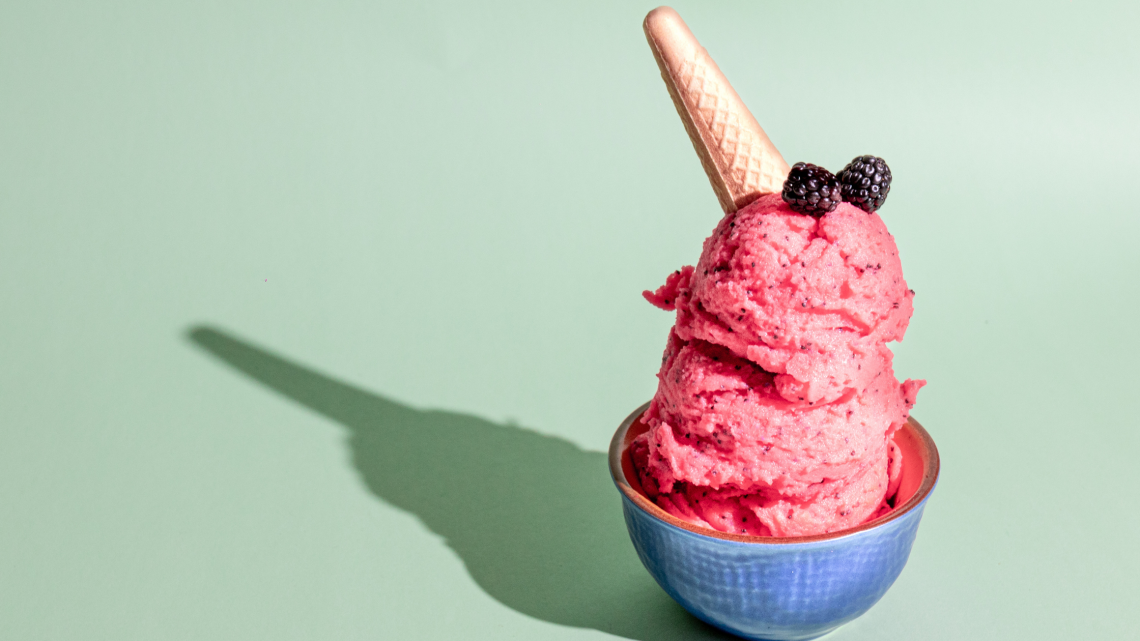 2022 NE 36th St, Lighthouse Point, FL 33064
✅ Takeout - ✅ Dine-in
A family-owned and operated ice cream parlor in Hillsboro Beach, Frosty Point Ice Cream Parlor is your best bet for dessert in town, especially if you're craving something cold and classic.
Providing the local community with 40 flavors of high quality, hand-dipped premium ice cream and made-to-order warm waffle creations, Frosty Point has become a true "destination" in Lighthouse Point, where you can bring your children, grandchildren, and all of your favorite people for a treat.
The good news is that kids will love going here, not just because of the desserts but also since Frosty Point Ice Cream Parlor has a kiddie Carousel Ride, a model train to watch, and a step-in-front-of-the-ice-cream display, so they can jump up and choose their favorite flavors themselves!
I'm sure they'll love to be independent in choosing their ice cream flavors!
Aside from premium quality ice cream, Frosty Point also offers coffee, tea, espresso, cappuccino, latte, Belgian waffles, and crepes.
So, when you visit, try a warm waffle "crepe" with banana, strawberries, and Nutella with your espresso!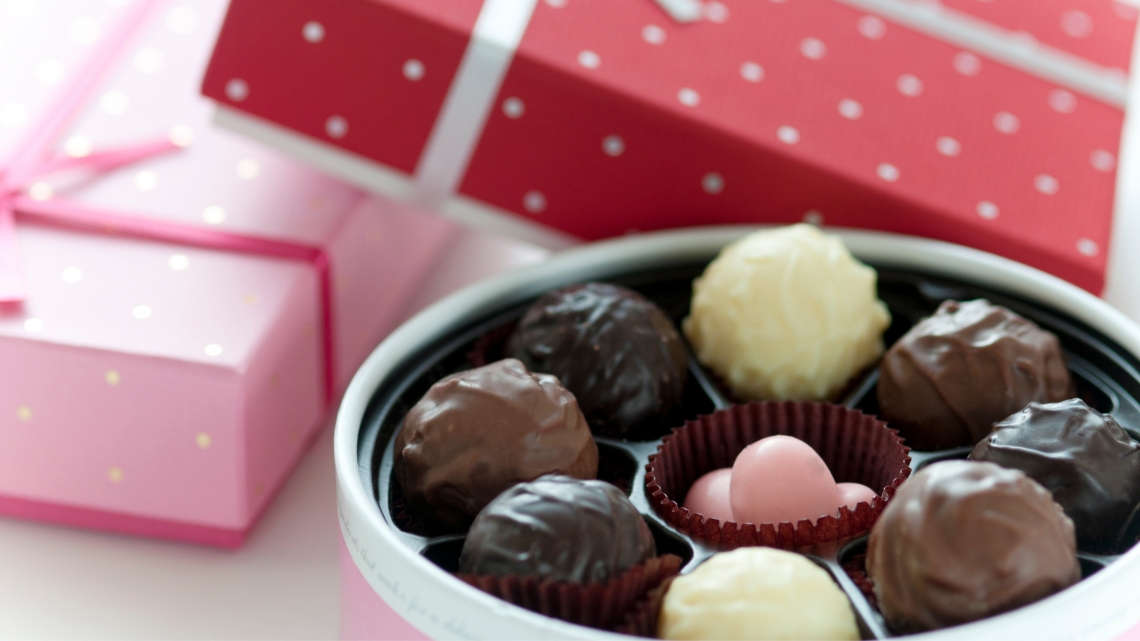 123 NE 20th Ave #1, Deerfield Beach, FL 33441
✅ Delivery - ✅ Takeout - ✅ Dine-in
Come to Deerfield Beach for one of the best gourmet chocolates you'll ever eat-- Kilwins Chocolate!
Starting with bricks of Kilwins Heritage Chocolate as the foundation, Kilwins makes over 75 different hand-crafted products, from Clusters and Bark to Caramel Corn, Brittle, Nuts, Sea Foam, Turtles, and Truffles.
And get this, everything is made by hand-- EVERY PIECE OF CHOCOLATE!
Each and every confection receives many "touches," either by loving hands or time-tested machines.
For example, the final step of creating their delicious Chocolate-Covered Caramels involves the delicate decorative touch of a gloved finger — not a stamp from a mechanized cookie-cutter!
Even their burnished copper kettle fire mixer used to make Peanut Brittle predates World War II!
Sweet, chocolatey treats have never been this good and intricately made!
And you don't even have to think of a reason to have a box all to yourself-- it's KILWINS!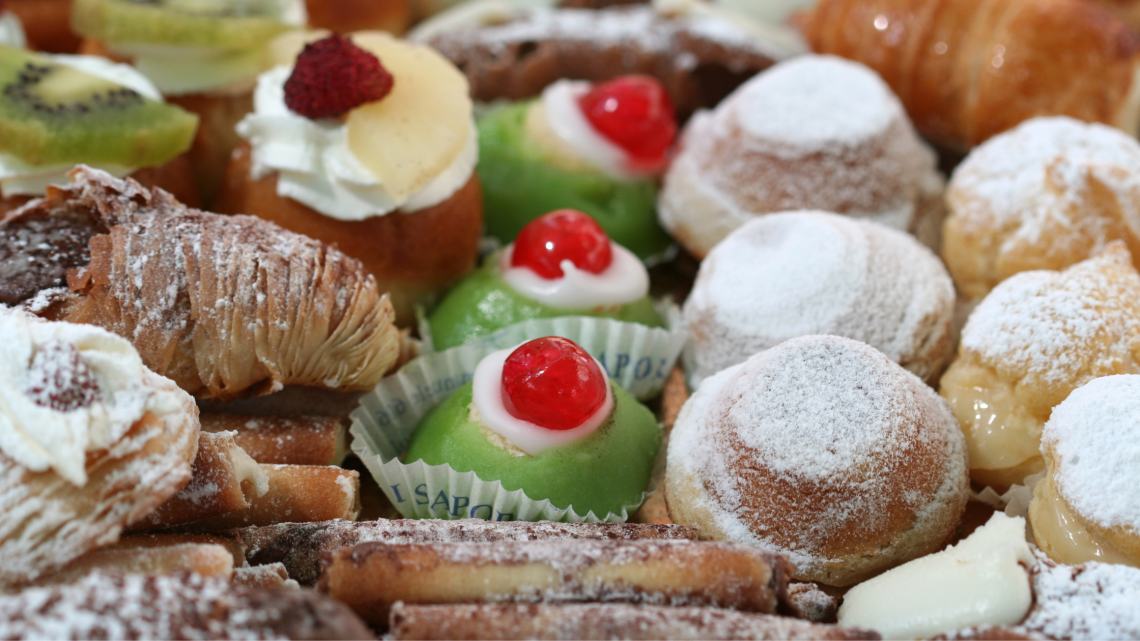 788 S Federal Hwy, Deerfield Beach, FL 33441
✅ Takeout - ✅ Dine-in - ✅ Curbside pickup - ✅ No-contact delivery
An Italian bakery and pastry shop making waves around Deerfield Beach since 2017, Joseph's Italian Pastry Shop is a rewarding dessert spot to visit when you're in the area.
From their famous Italian cakes in different flavors to signature Italian sweet faves like cannolis, biscotti, and miniature and large pastries, Joseph's Italian Pastry Shop treats their customers' palates to a rollercoaster dining experience-- and they keep on coming back for MORE!
And have you seen their cookie assortment?
You'll be overwhelmed by all the flavors!
Not to mention, Joseph's also has several pies you can order, you know, just in case you need more SUGAR.
Hot, cold, sweet, and savory-- everything you can ask for is available at Joseph's Italian Pastry Shop!
This dessert experience is one you won't soon forget!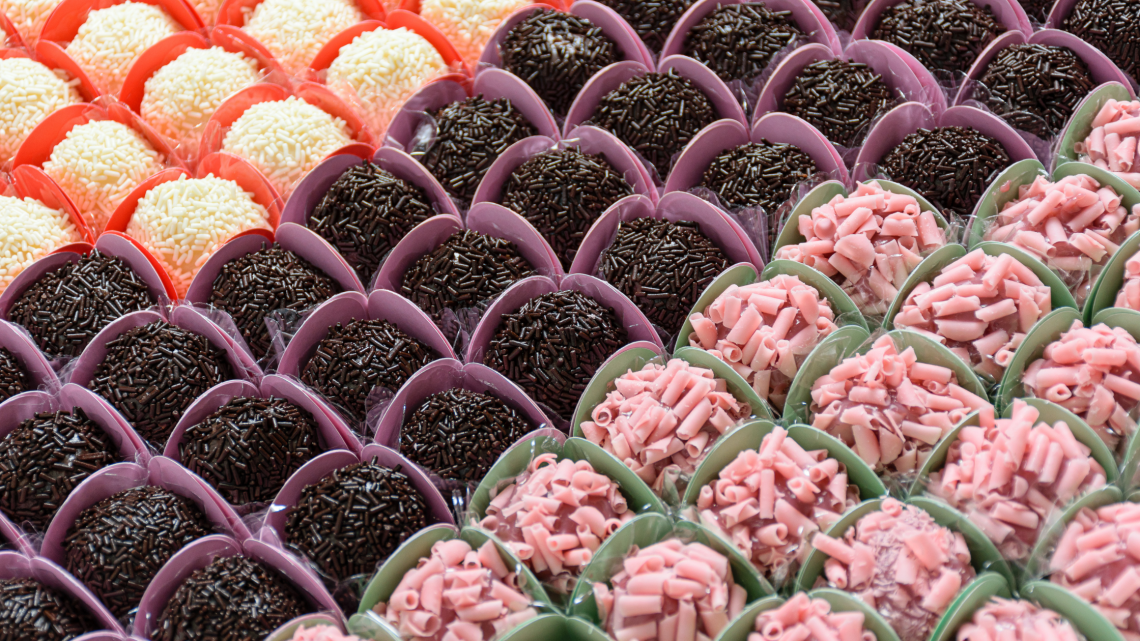 610 S Federal Hwy, Deerfield Beach, FL 33441
✅ Takeout - ✅ Dine-in - ✅ Delivery
Another Deerfield Beach bakery that will fill you up with comforting baked goodies during your Hillsboro Beach stay is Sweet Sensation by Fran, a lovely dessert shop offering cupcakes, custom cakes, tarts, and brigadeiros!
Here, you can enjoy several baked desserts in-house, where you can take cute Instagrammable pictures or bring them home and savor them with friends and family.
No matter which option you choose, you're sure to have your desserts fresh from their stash of goodies in a cute little box that shows how fun and vibrant the dessert shop is!
If you love sweets and want to try a Brazilian twist to desserts, then you will love this place.
Oh, and did I mention that the shop also offers brunch options and coffee drinks to pair with your dessert?
Yup, an all-in-one shop you shouldn't miss when around Hillsboro Beach!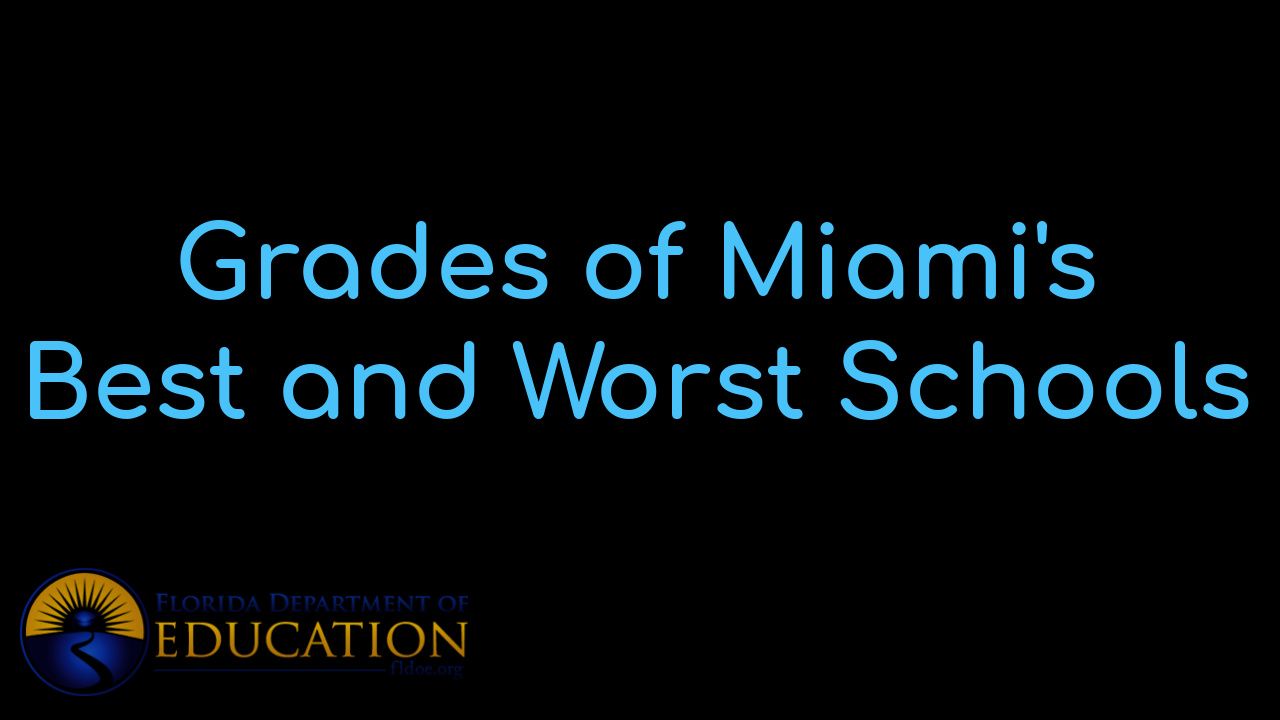 View Miami's BEST schools and the individual grades that each school received. Besides vie...

"Our home, priced at $1,225,000 was on the market for ONE YEAR with a local realtor without any offers...... the team sold it in 34 days at a price we were very happy with."
- Alicia Sandoval
"His high-end, digital marketing for sellers is truly cutting-edge and worlds ahead of the competition. Amit also offers hands-on buyer services that are the best you will find in the Coral Gables area. Hire him for all your real estate needs!"
Who are we?
We are the ALL IN Miami Group out of Miami.
We are Colombian, Filipino, Cuban, German, Hispanic, Indian, Syrian, and American.
We are Christian, Hindu, and Jewish.
We are many, but we are one.
We sell luxury homes in Miami, Florida.
Although some of our clients are celebrities, athletes, and people you read about online, we also help young adults find their first place to rent when they are ready to live on their own.
First-time buyers?
All the time!
No matter what your situation or price range is, we feel truly blessed and honored to play such a big part in your life.