Top 5 Places to Eat in Mid Beach
The city that combines everything great about Miami Beach is here to entice you even more-- aiming to target all your senses, especially your tastebuds!
Featuring the perfect mix of "South Beach cool" and "North Beach calm," Mid Beach is a neighborhood center of everything to love about Greater Miami.
From a stunning stretch of glorious, golden beach down to Miami's signature swanky hotels, stylish restaurants and lounges, beach resorts, and trendy nightclubs.
It's no surprise that Mid Beach is one of the most coveted Miami tourist spots.
It's a youthful, vibrant, and enthusiastic destination smack in the middle of North Beach and South Beach that marries the two mentioned communities' contrasting vibes in a unique fashion.
But since we're talking about food, you'll be happy to know that Mid Beach has got that topic covered, too, as trendy new neighborhood hotels have opened up and so have some of the best restaurants in town!
And when I say "covered," I mean all of the culinary fantasies imaginable!
So, braise yourself for a rich dining experience at Mid Beach--
Here are the Top 5 Eats to try while you're here. (in no particular order)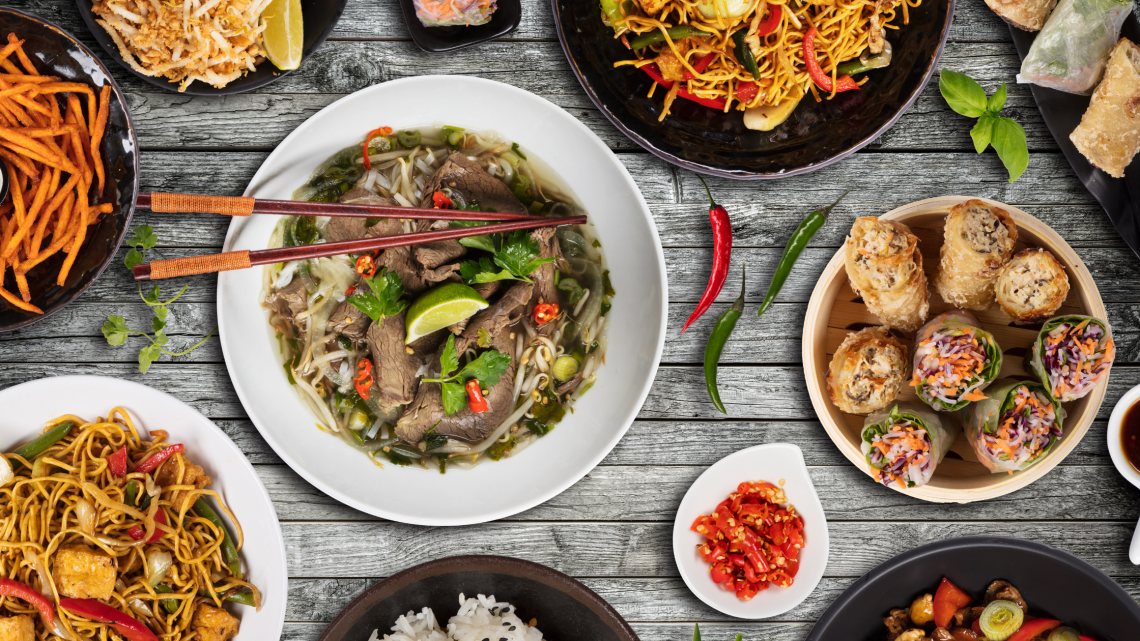 2727 Indian Creek Dr, Miami Beach, FL 33140
✅ Takeout - ✅ Dine-in - ✅ Outdoor seating
It's no wonder locals flock to this under-the-radar restaurant nestled in a historic two-story cottage at the rear of the Freehand Miami hotel and hostel.
27 Restaurant & Bar features the famous Miami's melting pot of cultures, boasting a menu brimming with delicious dishes ranging from kimchi fried rice to a real-deal carbonara, spicy Thai mussels, and whole fried fish.
But the food isn't the only draw to this dining spot.
With its candlelit tables, cozy nooks and crannies, and knick-knacks lining the walls, their dining scene feels like you're being welcomed into someone's home.
How many restaurants can replicate the same feeling?
I bet not too many!
After dinner, be sure to head upstairs to the bar for some creative cocktails; the bar here offers a different menu than the property's other lauded cocktail haven, Broken Shaker.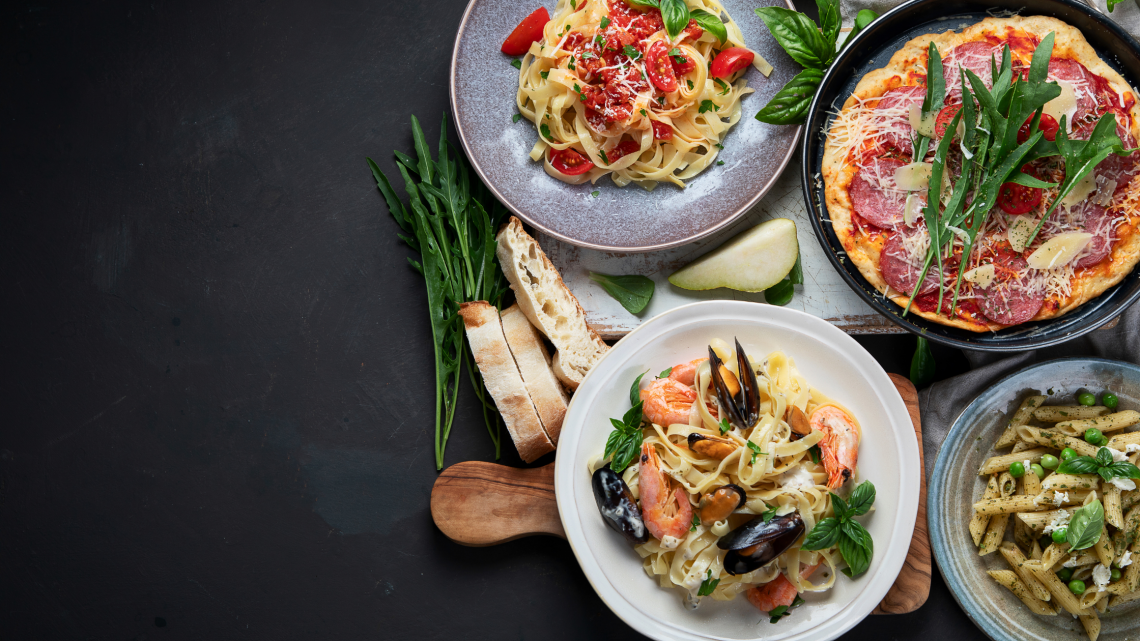 4385 Collins Ave, Miami Beach, FL 33140
✅ Takeout - ✅ Dine-in - ✅ Outdoor seating
Do you want a dreamy dining session right out of a Miami movie scene?
Tucked away in the chic digs of Soho Beach House, Cecconi's is a lovely Italian eatery nestled in a beautiful outdoor courtyard with trees draped in twinkling white lights and trellises covered in ivy. Yes, pretty much a whole experience in itself.
Cecconi's is always buzzing, as expected, as it's a place where locals mingle with hotel guests for breakfast, lunch, and dinner-- couples also choose this romantic spot to dine at night.
Unsurprisingly, their menu also hits the right, with no-brainer favorites like handmade burrata, spicy spaghetti with lobster, and wood-oven pizzas such as the coveted pie fashioned with truffle, zucchini blossoms, and goat cheese.
You could say Cecconi's gives you a match made in heaven-- good food, the best dining scene, and the perfect company!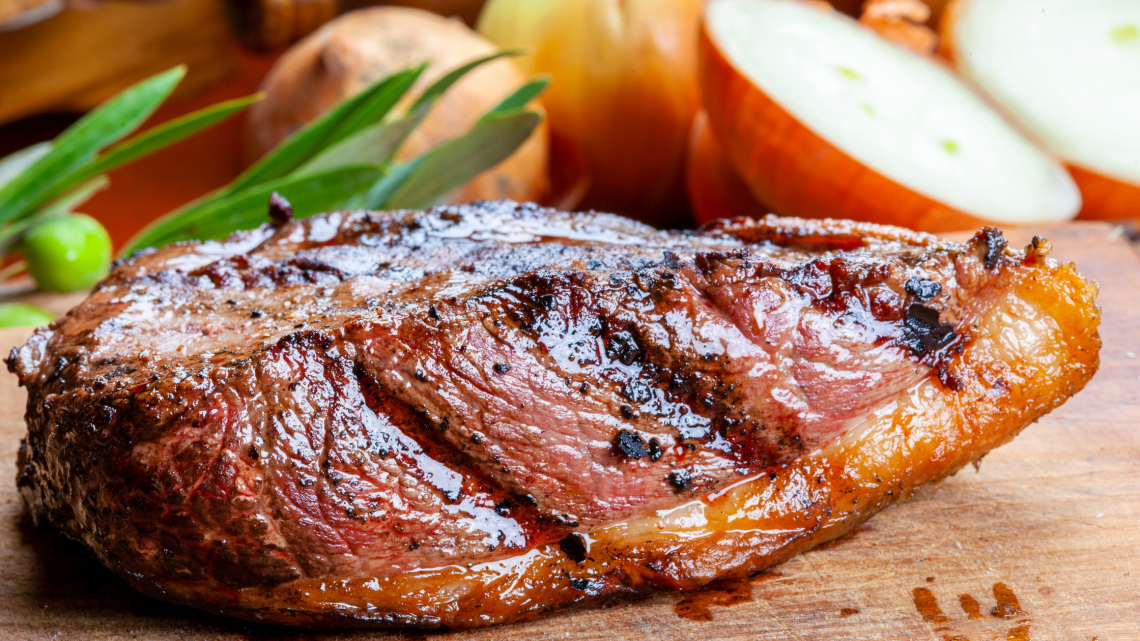 Los Fuegos by Francis Mallmann
3201 Collins Ave, Miami Beach, FL 33140
✅ Dine-in - ✅ Outdoor seating
The Faena Hotel Miami Beach is home to a red-hot dining scene, as with most luxurious restaurants at Mid Beach.
But it's to be taken literally!
Welcome to Los Fuegos, an Argentinian food spot that spotlights the live fire-style cooking of the country's legendary grill-master, Francis Mallmann.
Draped in fiery red colors and tiger prints, the gold-flecked dining room is all luxury, and at its spacious outdoor patio and bar, guests enjoy a show the chefs put on, cooking meats and other specialties in an iron-rod fire dome.
Of course, the ambiance isn't the only reason diners line up. Los Fuego's also has its delicious menu in order, with their prime ribeye "a la parrilla" is enough to make any carnivore's wildest dreams come true.
Other flavor-packed dishes include the octopus "a la plancha," served with a potato confit.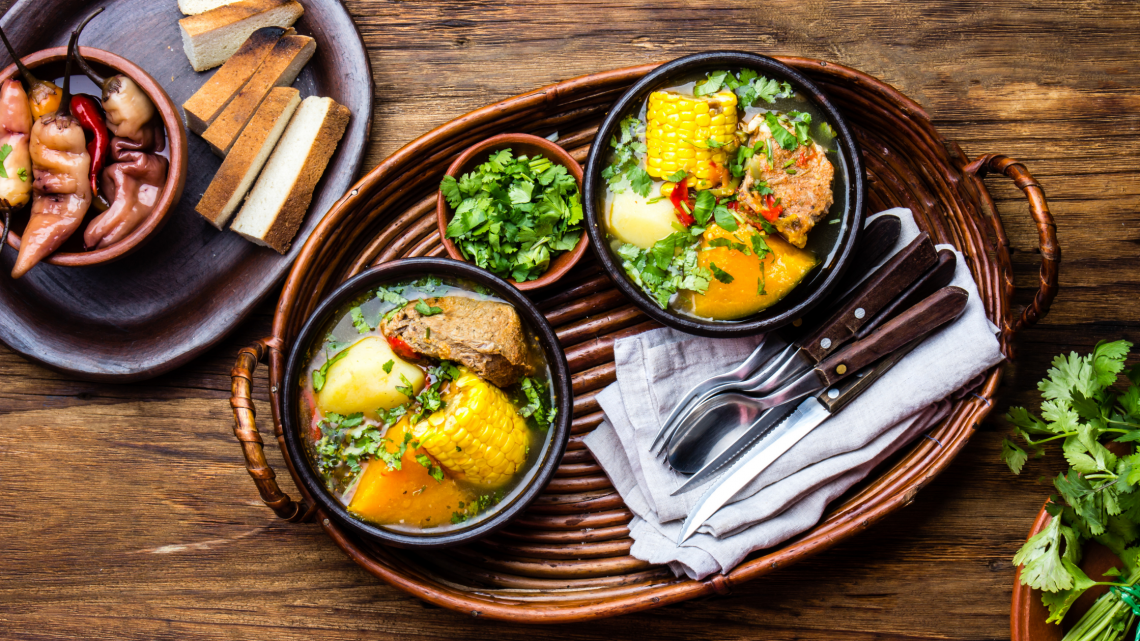 The Miami Beach EDITION, 2901 Collins Ave, Miami Beach, FL 33140
✅ Dine-in - ✅ Outdoor seating - ✅ Takeout - ✅ Delivery
Mid Beach isn't one to be left out when it comes to gorgeous spaces and artful plates, but at Miami Beach Edition's Matador Room, it's a whole other level!
Yes, you read it right.
It's hard to beat the Matador Room's picturesque dining scene and skillfully-arranged plates.
Conceived by celebrity chef Jean-Georges Vongerichten, the menu is another thing to buzz about, influenced by Spanish, Caribbean, and South American cuisines.
Guests can dine in the sumptuous sunken dining room or on the equally inviting outdoor patio adorned with vines and hanging plants that overlooks the hotel's swimming pool.
Try standout dishes on the eclectic menu like their sweet pea guacamole, black truffle and fontina cheese pizza, crispy grouper tacos, and Maine lobster made with a habanero-lime sauce.
You can also sip creative cocktails at the buzzy Matador Bar to complete the classy Matador experience!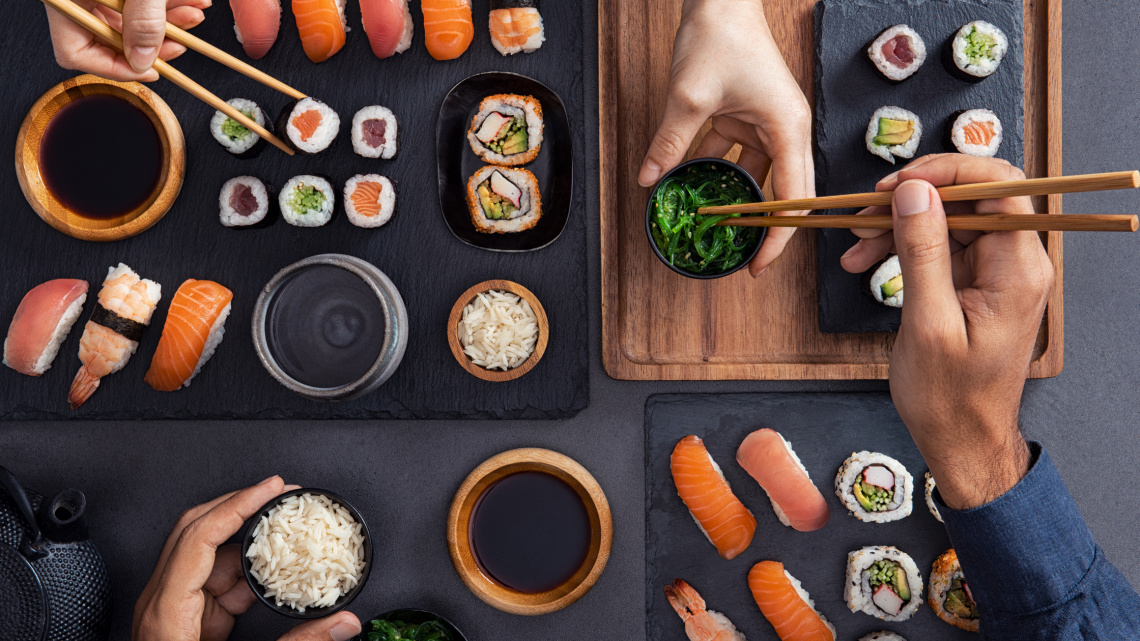 4525 Collins Ave, Miami Beach, FL 33140
✅ Dine-in - ✅ Outdoor seating - ✅ Curbside pickup - ✅ Delivery
Are you craving something Japanese?
For an unforgettable dining experience, you can never go wrong with Nobu Miami!
Boasting a significant following among celebrities and jet-setters, Nobu Miami is one of the hottest places to dine in Mid Beach.
Celebrated Chef Nobu Matsuhisa's menu elevates sushi to the next level, fusing Japanese and Peruvian fare in a luxurious setting.
Japanese food aficionados know that you can't visit without sampling the chef's signature dish, a melt-in-your-mouth black cod in miso made with a touch of sweetness, along with other fan favorites such as rock shrimp tempura served with a trio of sauces, hamachi with jalapeño, and crispy rice.
An elevated culinary offering is what you should expect from Nobu Miami, so bring extra cash to avoid missing out on a smorgasbord of delicious Japanese dishes.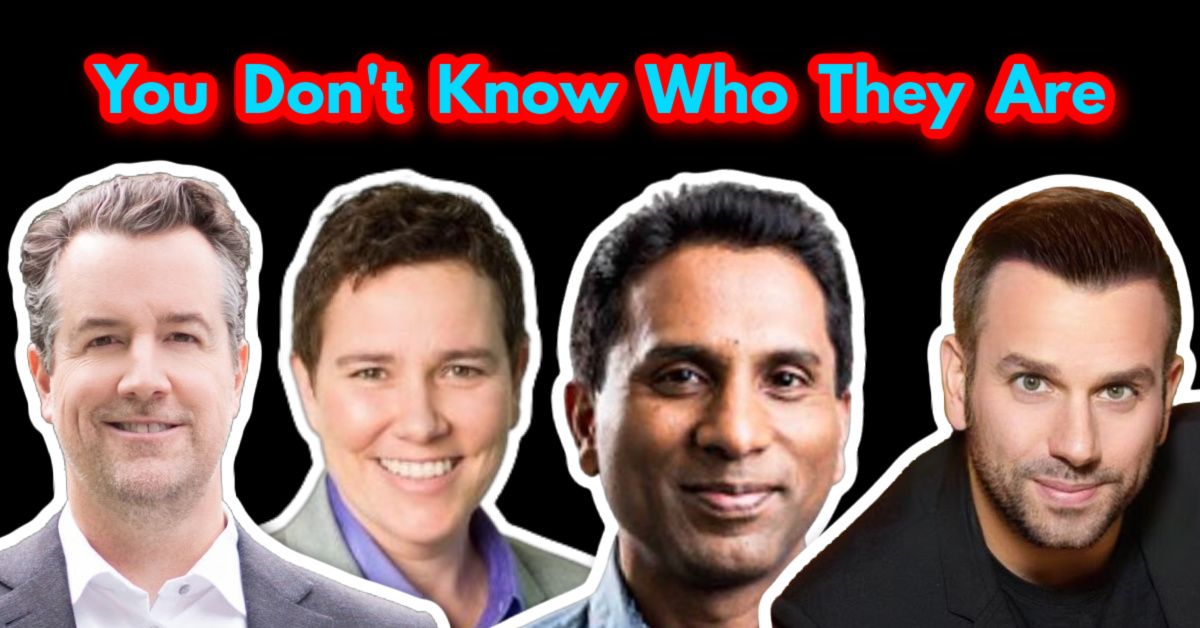 Sotheby's, Coldwell Banker, EWM, eXP, and the list goes on and on. This is absolutely why ...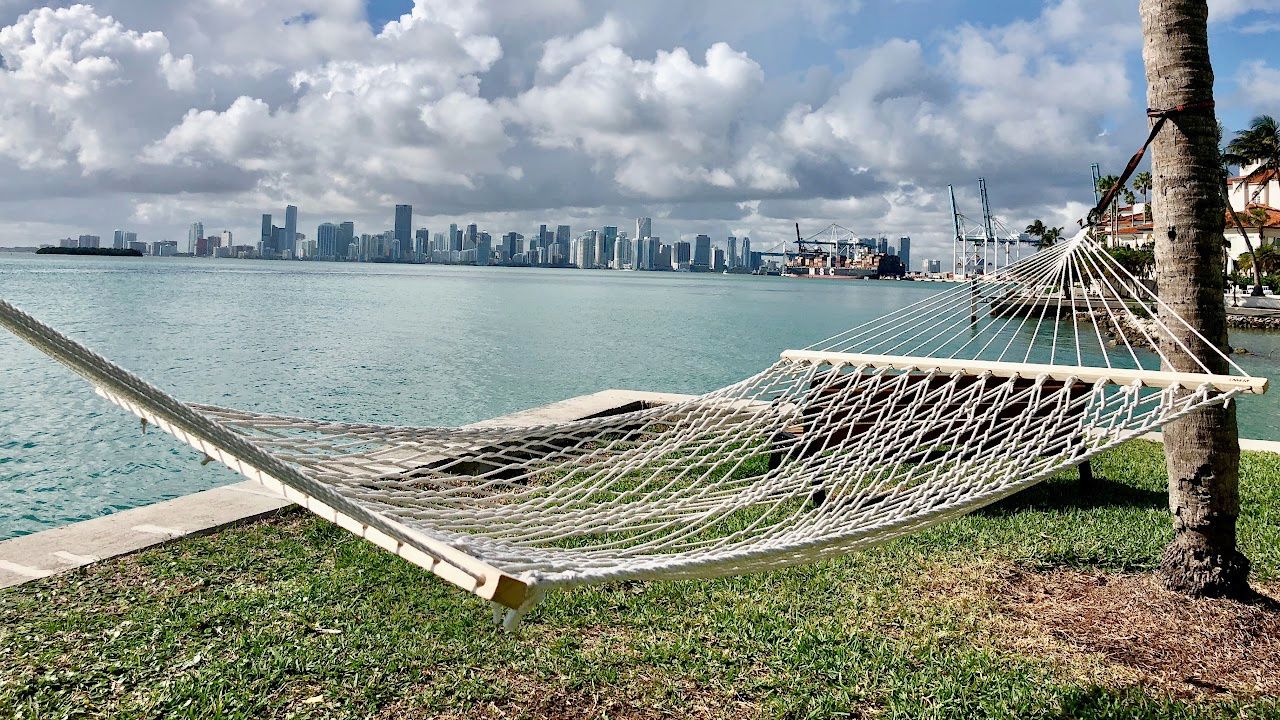 Discover Miami's top neighborhoods and schools with our comprehensive guide! Find the perf...

"Our home, priced at $1,225,000 was on the market for ONE YEAR with a local realtor without any offers...... the team sold it in 34 days at a price we were very happy with."
- Alicia Sandoval
"His high-end, digital marketing for sellers is truly cutting-edge and worlds ahead of the competition. Amit also offers hands-on buyer services that are the best you will find in the Coral Gables area. Hire him for all your real estate needs!"
Who are we?
We are the ALL IN Miami Group out of Miami.
We are Colombian, Filipino, Cuban, German, Japanese, French, Indian, Irish, Syrian, and American.
We are Christian, Hindu, and Jewish.
We are many, but we are one.
We sell luxury homes in Miami, Florida.
Although some of our clients are celebrities, athletes, and people you read about online, we also help young adults find their first place to rent when they are ready to live on their own.
First-time buyers?
All the time!
No matter what your situation or price range is, we feel truly blessed and honored to play such a big part in your life.