Top 5 Places to Eat in Lauderdale Lakes
Prefer listening to audio instead of reading, click the PLAY button below
🎧
They always say that looks can be deceiving.
In the case of Lauderdale Lakes, as small and modest as it is, you'll be surprised at just how many superb restaurants and local take-out joints it offers.
The quaint neighborhood, officially the City of Lauderdale Lakes, is in central Broward County, bordered by Tamarac on its north, Lauderhill on its west and south, Oakland Park on its east, and Fort Lauderdale on its southeast.
Comprising an area of approximately four square miles, with its center at the crossroads of State Road 7 and Oakland Park Boulevard, the community may lack in dimension, yet it represents multiple nations through its diverse demographics, culture, and cuisine.
Yes, folks, the keyword is CUISINES.
But before you get the wrong ideas, we're not just talking about the usual food spots here, peeps, but a gigantic dining diversity!
In fact, you can sample specialties from dozens of nations while you're here!
Asian, Middle Eastern, Mediterranean, Classic American, and more-- you'll be 'swimming' in delicious food and tasty cuisines for days!
Are you ready to travel the globe with your utensil of choice without leaving the four square miles comprising Lauderdale Lakes?
Here are the Top 5 Eats to try while you're here. (in no particular order)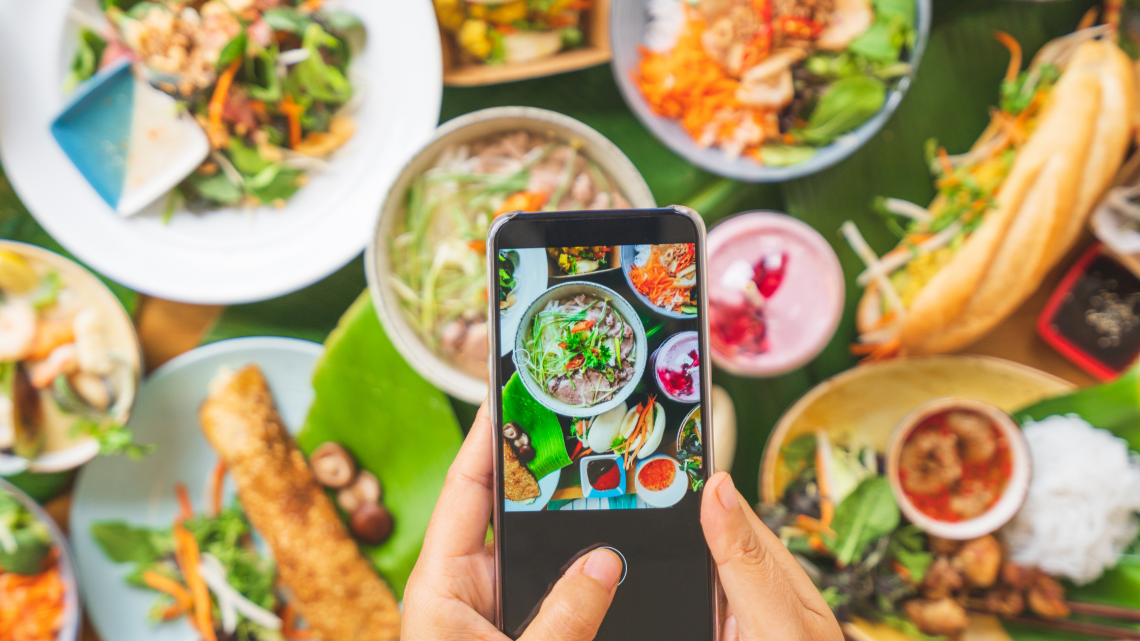 Noodle House Vietnamese Restaurant
4461 FL-7, Lauderdale Lakes, FL 33319
✅ Takeout - ✅ Dine-in - ✅ Delivery
An accommodating Asian joint perfect for food lovers looking to try Southeast Asian cuisine, specifically Vietnamese, Noodle House Vietnamese Restaurant is Lauderdale Lakes' "powerhouse" of flavors.
The famous neighborhood food spot is known for its straightforward but delicious food in generous portions for a great price, no less!
Here, you can enjoy specialty dishes in Vietnamese cuisines, like spring rolls, big bowls of steaming phở, and plates of tasty fried noodles.
But for real, who can go wrong with a big plate of fried noodles? Though, in any case, the staff is very happy to help explain the menu and recommend dishes.
Are you looking for a small snack or a light lunch?
Go for a Banh Mi (a type of Vietnamese sandwich).
Meanwhile, for something heartier, choose the vermicelli noodles with grilled pork!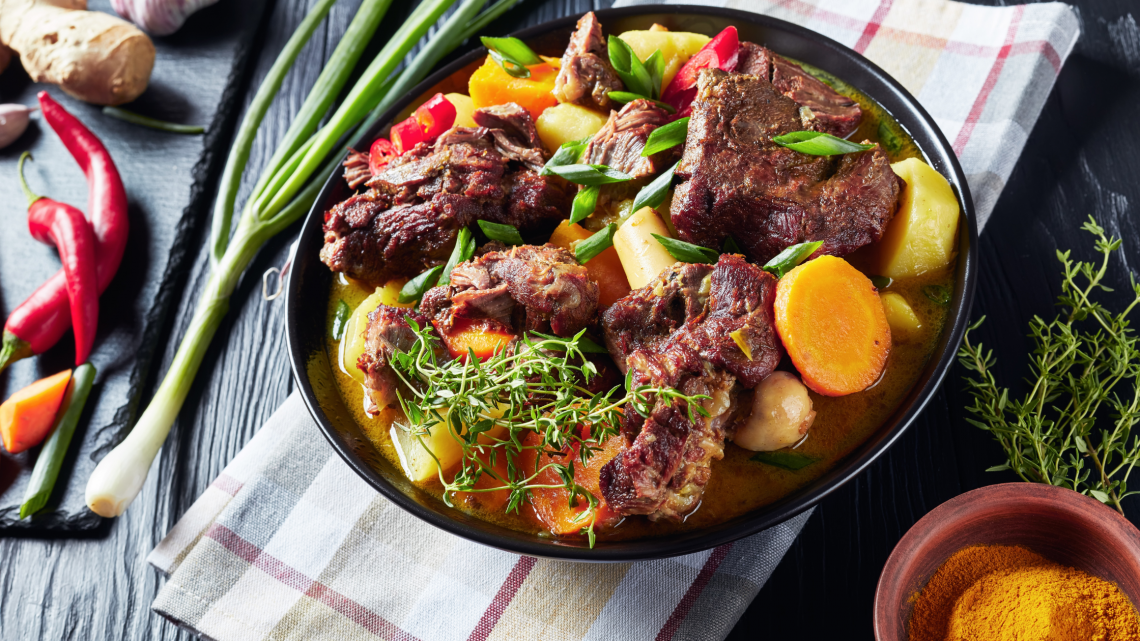 The Dutch Pot Jamaican Restaurant - Lauderdale Lakes

2484 FL-7, Lauderdale Lakes, FL 33313
✅ Takeout - ✅ Dine-in - ✅ Delivery - ✅ Drive-through
Are you scouting the web for some Jamaican cuisine recommendations?
Well, this may be the sign you're looking for!
Having a Dutch pot is a staple and part of Jamaican culture.
But, if you don't own one and don't plan on buying anytime soon, you can still get authentic Jamaican Dutch pot cooking at Lauderdale Lakes, thanks to The Dutch Pot Jamaican Restaurant!
The Dutch Pot Jamaican Restaurant came into being in 1998 and has been a city staple since then.
The reason behind it?
Its menu features timeless dishes like oxtails, Escovitch fish, curry goat, and jerk chicken.
They also offer smaller bites (as they are just as significant) on their own or as a side to the main course.
The Dutch Pot Jamaican Restaurant has beef, chicken, veggie patties, fried dumplings, and even coconut drops!
Craving Jamaican for breakfast?
This restaurant has a breakfast menu for guests too!
Meals like Ackee & Saltfish, Okra, Callaloo, and more help start the day with a smile on your face.
You won't find that at every Jamaican restaurant!
The Dutch Pot Jamaican Restaurant also offers several beverage options from husk straight to the bottle DPJR Coconut Water, Pineapple Ginger, and Caribbean punch.
Really, what more can you ask for?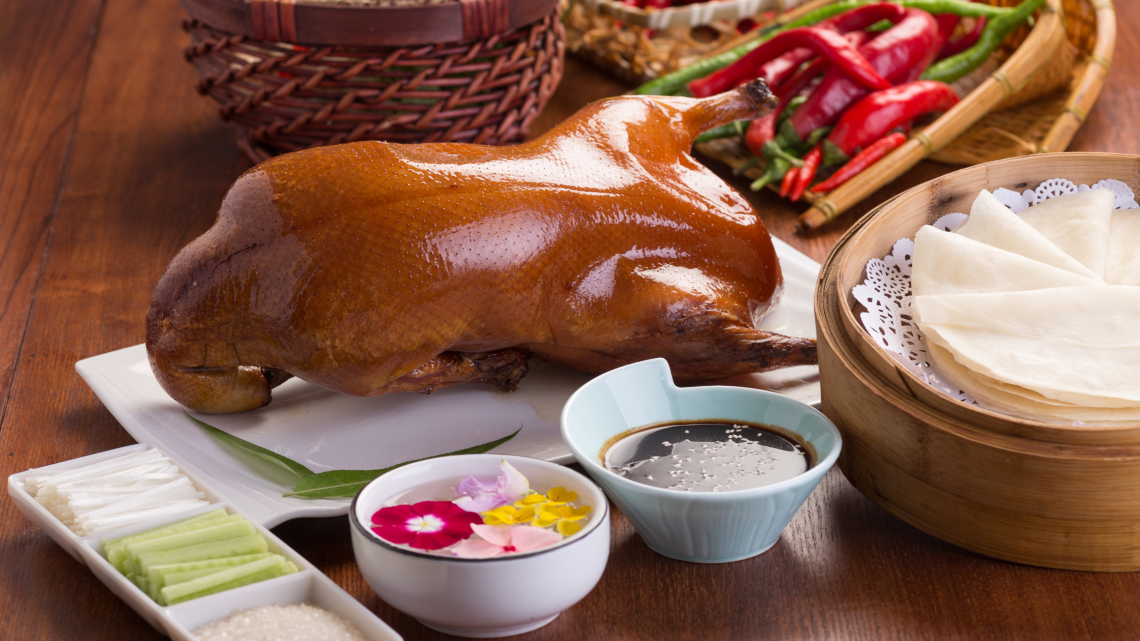 4139 FL-7, Lauderdale Lakes, FL 33319
✅ Takeout - ✅ Dine-in
Are you up for some BBQ?
What about the Asian kind?
If you haven't tried roasted duck or crispy pork, yes, you're missing out!
Famous for its menu that features Hong Kong BBQ, Gou Lou Cheong BBQ Restaurant is a must-visit whenever you're in Lauderdale Lakes, especially for its rice-dish combos, dim sum, and of course, BBQ-ed meats like pork, duck, and chicken!
Can't decide which ones to get?
You don't have to!
Just order their BBQ combo, and you get a sampler of all three types of meat!
Their servings are huge anyway, so you can share your order with a pal, swap meals, or just over-order and get those leftovers in a takeaway!
That is if there'll be ANY left, which I'm highly doubtful of!
It's a different dining experience you HAVE TO try in Lauderdale Lakes!
There's a reason folks from far-away places keep coming back to Gou Lou Cheong BBQ Restaurant-- find out for yourself!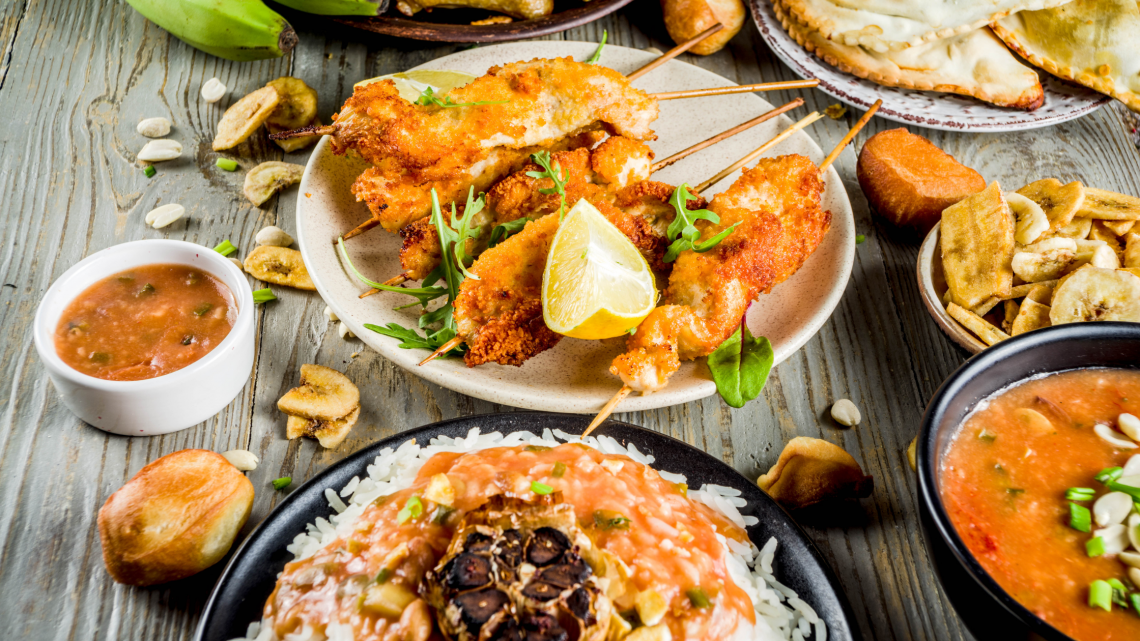 4301 N State Rd 7, Lauderdale Lakes, FL 33319
✅ Takeout - ✅ Dine-in - ✅ Delivery
A food spot for all your Caribbean, vegetarian, AND Indian cravings, Singh's Roti Delight isn't one to miss when you find yourself in Lauderdale Lakes!
The cheap and cheerful West Indian restaurant serves delicious home-cooked food and imported beers seven days a week, sharing its love for flavorsome Trinidad favorites, such as doubles, rotis, parathas, and salt fish.
Even the ambiance is low-key that you can go inside in your most comfortable clothes and enjoy scarfing down your favorite dishes without fuss!
Singh's Roti Delight's service is also fast and efficient, and the Caribbean music playing quietly in the background is the perfect finishing touch to the holiday vibe the restaurant consistently creates!
So whether you're dining with some pals or just by yourself, you'll feel at home at Singh's with a hearty plate of food.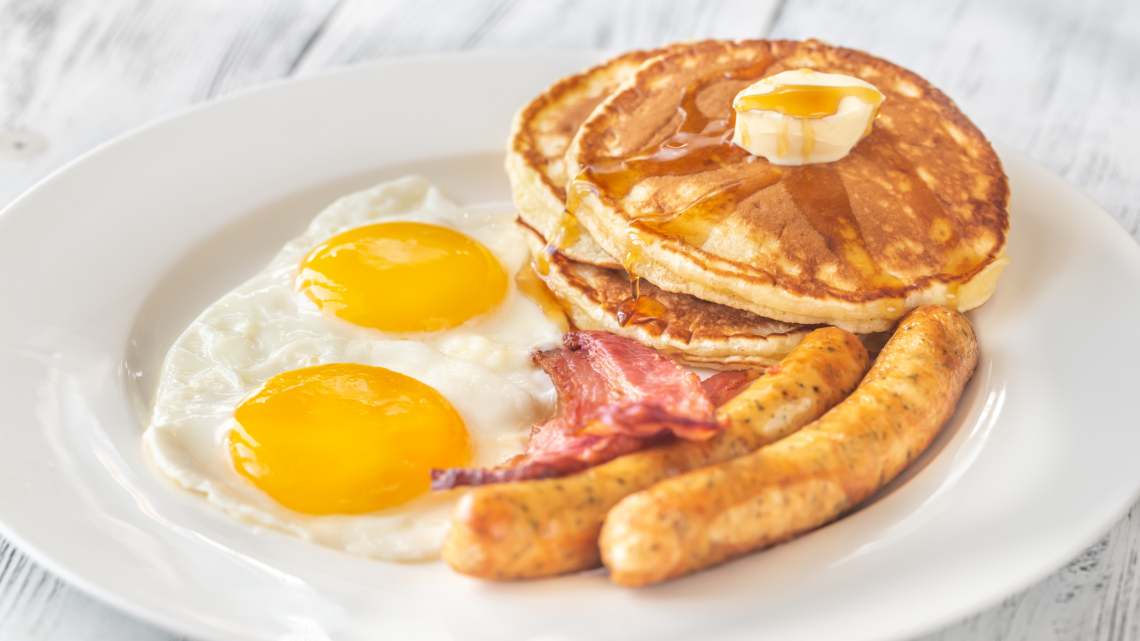 3987 NW 19th St, Lauderdale Lakes, FL 33311
✅ Takeout - ✅ Dine-in
Home of the Southern homestyle breakfast, Spoons Grill & Restaurant is the one to visit for an all-day breakfast and lunch experience in Lauderdale Lakes.
It's a household name, so you're obliged to.
Kidding aside, you won't need convincing to try dining at Spoons.
At the restaurant, you can devour your favorite breakfast dishes in gigantic servings nonetheless!
Spoons also offer wholesome brunch specials served all through the morning and into the afternoon, with sought-after menu items like the Texas Club Burger and BBQ Burger w/ Provolone Cheese leading the "pack."
Pay a visit to Spoons and tuck into stacks of pancakes, work your way through a delicious mound of eggs, smoked sausage, and grits, or tackle one of the much-loved hot lunch specials, including smothered chicken wings or a club sandwich!
No one can deny that a meal at this joint is the perfect way to start any day in Lauderdale Lakes.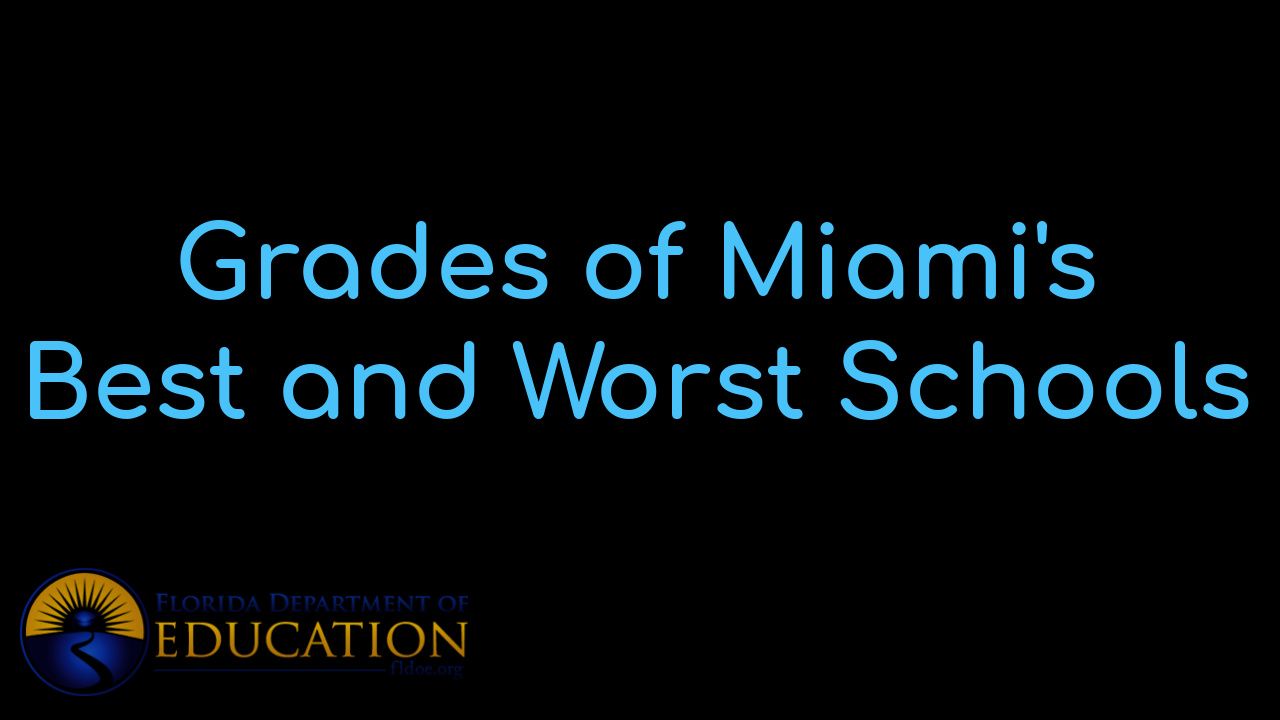 View Miami's BEST schools and the individual grades that each school received. Besides vie...
Who are we?
We are the ALL IN Miami Group out of Miami.
We are Colombian, Filipino, Cuban, German, Hispanic, Indian, Syrian, and American.
We are Christian, Hindu, and Jewish.
We are many, but we are one.
We sell luxury homes in Miami, Florida.
Although some of our clients are celebrities, athletes, and people you read about online, we also help young adults find their first place to rent when they are ready to live on their own.
First-time buyers?
All the time!
No matter what your situation or price range is, we feel truly blessed and honored to play such a big part in your life.