Top 5 Places to Eat in Fisher Island
A sliver of an artificial island known to be the USA's wealthiest zip code, Fisher Island is a dream island paradise for peeps who value privacy and exclusivity-- and those who can afford it.
Imagine being able to build an (expensive) home within an elite luxury oasis, peacefully nestled on the sparkling blue waters of beautiful Biscayne Bay, only MINUTES away from the mainland.
If that doesn't scream filthy rich and AMAZING, I don't know what will!
So, if you're one of the LUCKY ones allowed to explore Fisher Island, you're probably getting your itinerary ready to experience it all and planning your menu throughout your stay!
Although guests can only choose from a few dining options, Fisher Island is conveniently located three miles from Miami shores and is a stone's throw from the sophisticated glamour of South Beach, so you can just hop on the ferry and experience the signature Miami food scene.
That is when you get around to quitting the bum life and lazying around the ULTRA-PRIVATE Fisher Island beach.
So, get your pens out and start jotting these restaurant names down! I'll give you the low-down on the top eats in and around the neighborhood.
Here are the Top 5 Eats to try while you're on the island or nearby Fisher Island. (in no particular order)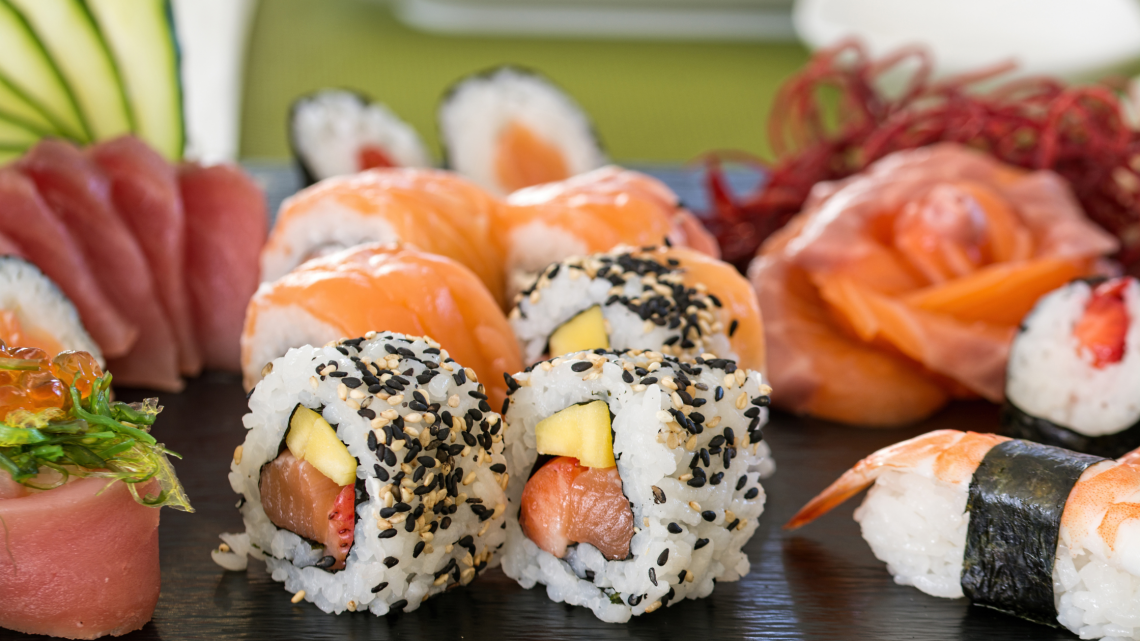 Fisher Island Beach Club Restaurant

15211 Fisher Island Dr, Miami Beach, FL 33109
✅ Dine-in - ✅ Takeout - ✅ Outdoor Dining
If you don't feel like riding out on a ferry for a bite, there are always a few options for dessert on Fisher Island, albeit not as cheap as the ones on the Mainland.
One of the top options is Fisher Island Beach Club Restaurant, a go-to for residents and their guests for delicious food, drinks, and sweets on the island.
Airy & elegant white seaside pavilions provide shade and synergy to the stunning Beach Club.
The outdoor venue serves breakfast and lunch and is famous for its relaxed atmosphere, featuring casual fare with a hint of Riviera chic.
With the arrival of sunset over Biscayne Bay, members and guests can be found gathering at the Sunset Bar for pre-dinner cocktails and fresh, artfully plated sushi.
Their menu also features a few desserts, including a Flourless Chocolate Cake (perfect for the health-conscious), Baked Alaska, ice cream in chef's signature flavors, assorted jumbo cookies, and more.
A good stopover on the island after a day of lounging at the beach!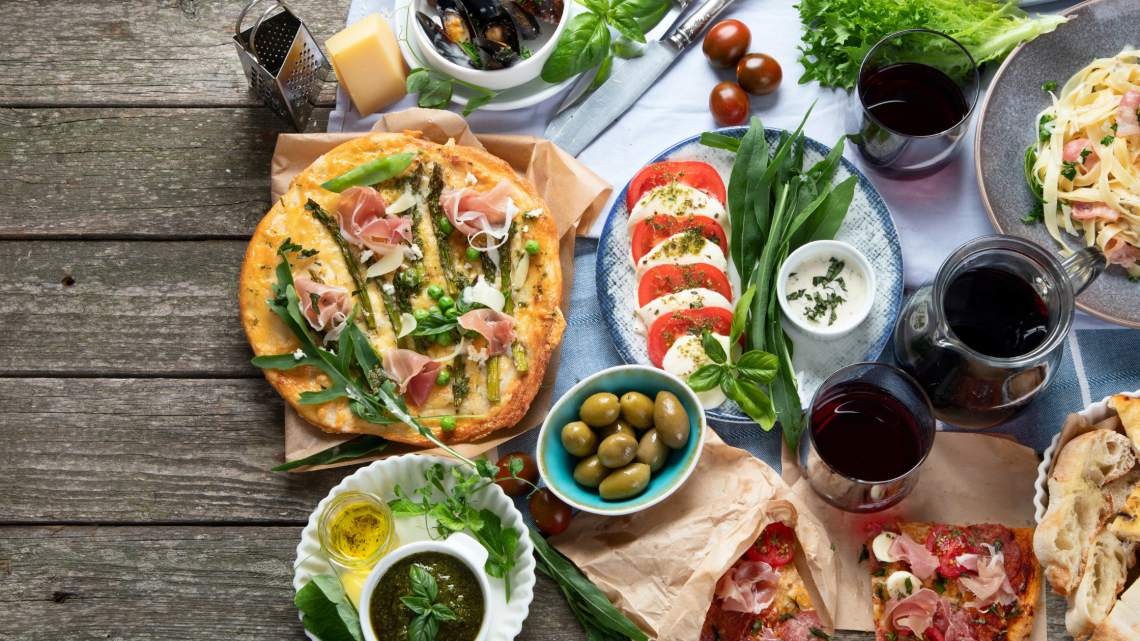 Fisher Island Club's Porto Cervo Restaurant
40120 Fisher Island Dr, Miami, FL 33109
✅ Dine-in - ✅ Takeout - ✅ Outdoor Dining
Another option on the island is Porto Cervo Restaurant, which serves up a delightful Italian culinary experience on par with the distinguished elegance that only Fisher Island Club can offer.
The restaurant is famous for serving crowd-pleasing dishes for discerning palates, and its menu and design reflect classic Italian and Mediterranean cuisine at its best.
Enjoy authentic, artfully-plated dishes while overlooking the island's Main Marina.
Porto Cervo represents the pure pleasure of savoring a meal down to the last delicious bite.
For dessert, guests can enjoy delicious Italian dessert classics like Tiramisu, Crème Brûlée, Mini Italian Donuts & Nutella, Tartufo al Cioccolato, and an array of gelato and sorbetto flavors.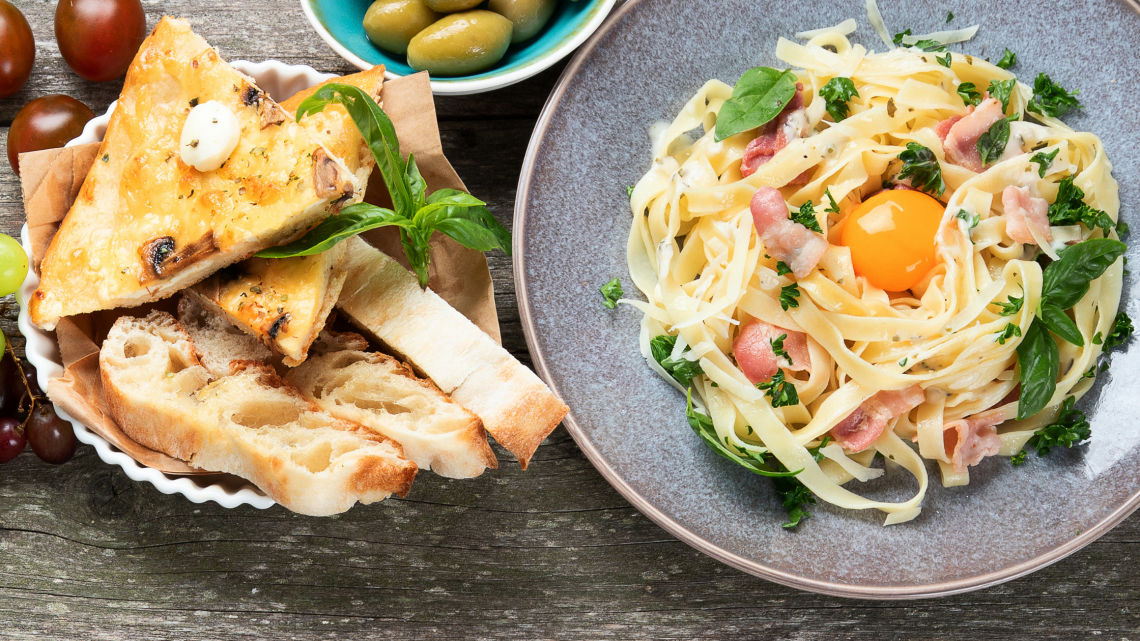 Fisher Island Club La Trattoria Restaurant
41112 Valencia Dr, Miami Beach, FL 33109
✅ Dine-in - ✅ Takeout - ✅ Outdoor Dining
A Fisher Island favorite, La Trattoria is an Italian eatery part of the European piazza-style Town Center.
It's a go-to for casual island dining, perfect after a long beach day with the family!
La Trattoria boasts an inviting atmosphere with indoor and outdoor dining featuring a Main Marina backdrop.
For those in the mood for delicious homemade pizza and kinds of pasta and the freshest of salads served in generous portions, this famous restaurant serves authentically-prepared Italian favorites for lunch and dinner, a few vegetarian options, a kiddie menu, and the best and most affordable wine list in Fisher Island!
Indeed, La Trattoria Restaurant isn't one to miss when you're on Fisher Island!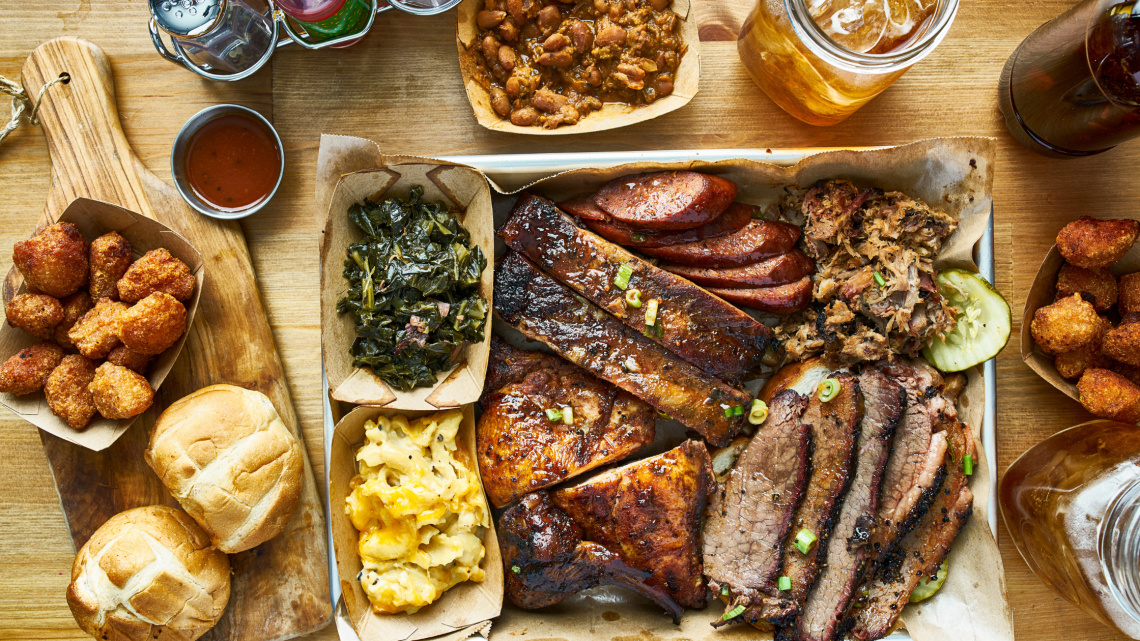 1600 Lenox Ave., Miami Beach, FL 33139
✅ Dine-in - ✅ Delivery - ✅ Drive-through - ✅ Outdoor dining - ✅ Takeout
Are you going out to the mainland for a touristy day in Miami Beach?
Don't forget to drop by Yardbird Table & Bar!
With accolades from James Beard and Bon Appétit, Yardbird Miami Beach pays tribute to the craveable American classics that bring people together.
Boasting a menu that features delicious brunch, lunch, and dinner options, plus a curated cocktail program highlighting a dynamic collection of bourbons, Yardbird Table & Bar takes guests on a culinary journey of unapologetically indulgent dishes and heady bourbon cocktails.
Enjoy a modern take on Southern comfort of shared plates, craft cocktails, and critically acclaimed fried chicken!
Crowd favorites include shrimp & grits, chicken and waffles, lobster mac & cheese, and smoked ribs served under a glass dome with active smoke! Whatever brings you to yardbird, it sure will be a hardy delight.
Sunday brunch, craft cocktails, a great vibe, and delicious comfort food-- sounds like the perfect dine-out experience in Miami Beach, agree?
It's no wonder Fisher Island folks frequent this establishment!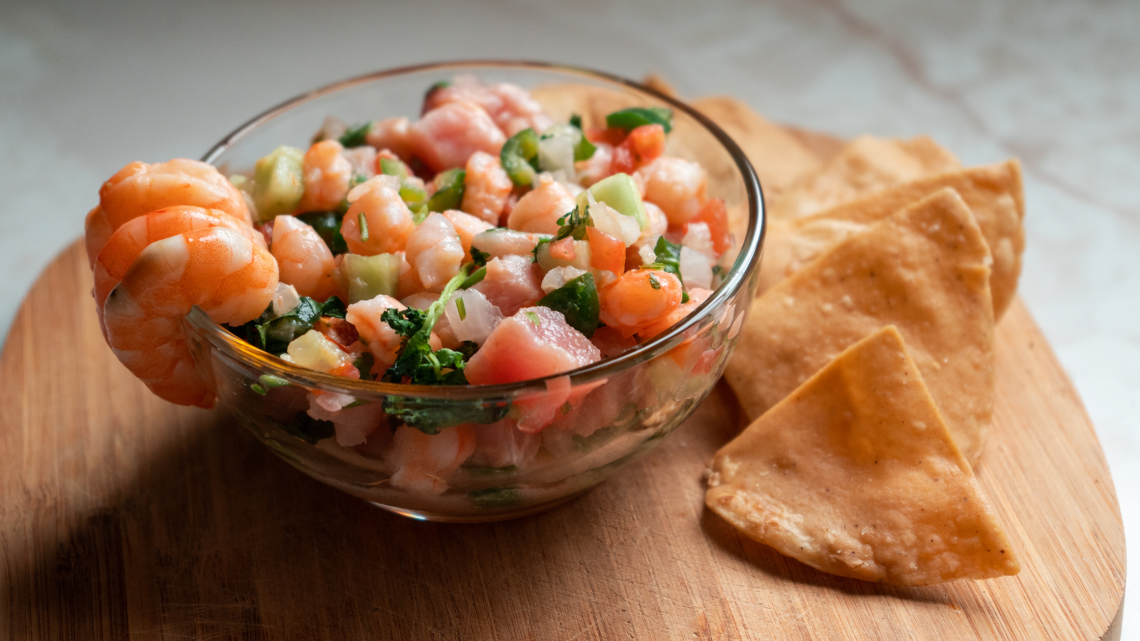 1245 Lincoln Rd, Miami Beach, FL 33139
✅ Takeout - ✅ Dine-in - ✅ Delivery - ✅ Curbside pickup
A twelve-year award-winning Peruvian restaurant with locations in Aventura, Downtown Miami, and of course, Miami Beach-Lincoln Road, CVI.CHE 105 boasts a vast selection of creative and fresh ceviches, among several other traditional dishes, offering guests unforgettable Peruvian gastronomy in one of the most important destinations in the country!
Yes, the famous Miami Peruvian food spot has conquered the most demanding palates locally and nationwide, crafting the most marvelous and delicious experience for each customer.
And don't get me started about their scrumptious menu (which keeps getting revamped with new food items, nonetheless!)
So, go ahead and take a chance-- dine at CVI.CHE 105 and see what I'm talking about first-hand! Indeed, dining here is ALWAYS worth the ferry trip from Fisher Island!

"Our home, priced at $1,225,000 was on the market for ONE YEAR with a local realtor without any offers...... the team sold it in 34 days at a price we were very happy with."
- Alicia Sandoval
"His high-end, digital marketing for sellers is truly cutting-edge and worlds ahead of the competition. Amit also offers hands-on buyer services that are the best you will find in the Coral Gables area. Hire him for all your real estate needs!"
Who are we?
We are the ALL IN Miami Group out of Miami.
We are Honduran, Filipino, Puerto Rican, Cuban, German, Hispanic, Indian, Syrian, and American.
We are Christian, Hindu, and Jewish.
We are many, but we are one.
We sell luxury homes in Miami, Florida.
Although some of our clients are celebrities, athletes, and people you read about online, we also help young adults find their first place to rent when they are ready to live on their own.
First-time buyers?
All the time!
No matter what your situation or price range is, we feel truly blessed and honored to play such a big part in your life.