Top 5 Places to Eat in Deerfield Beach
The Florida dining scene is vast and varied, and Deerfield Beach's is a giant chunk of that.
You won't believe the endless options you're about to get once you step into this beautiful beach town!
A small city that offers an elusive affordable beach lifestyle and abundant recreational activities on land and sea, Deerfield Beach is a tropical gem nestled in Broward County.
But this residential community spanning 16.3 square miles, of which 15.1 square miles is land, and 1.2 square miles is water, located south of Boca Raton, isn't just a destination for water and land activities or a peaceful stay at the beach.
This quaint town, as small as it is, is a ringer for delicious food too!
Yes, folks, this Broward County city isn't a principal city of the Miami metropolitan area for no reason!
So get those palates ready for a 'delicious' battle of the senses!
Here are the Top 5 Eats to try while you're here. (in no particular order)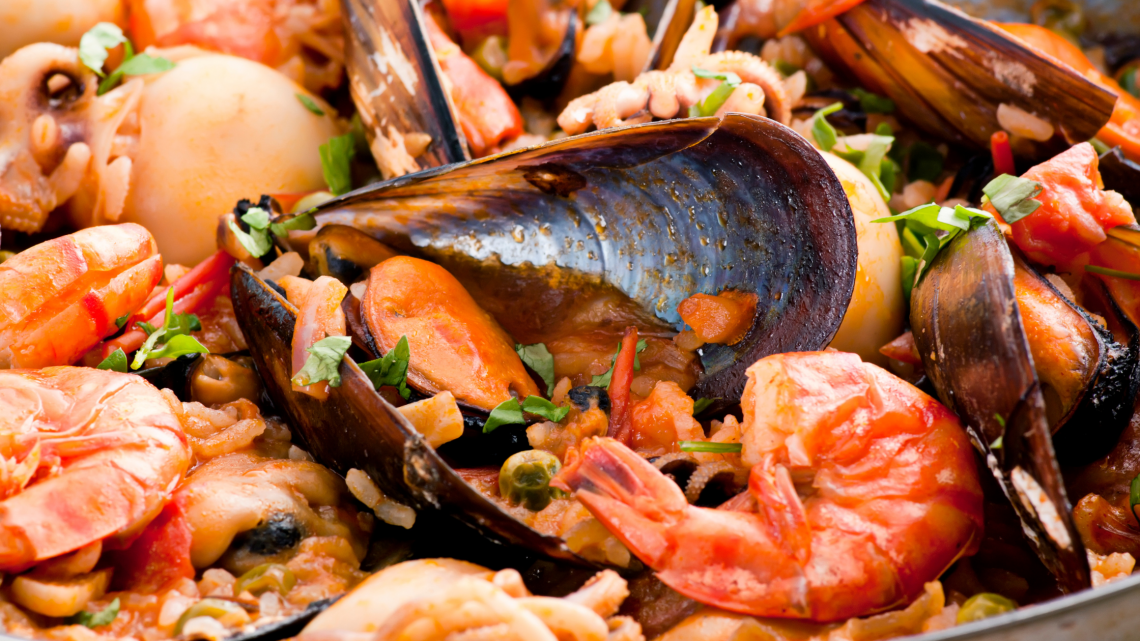 300 NE 21st Ave, Deerfield Beach, FL 33441
✅ Takeout - ✅ Dine-in - ✅ Outdoor Dining - ✅ Curbside pickup
A South Florida favorite since 2002, JB's on the Beach is where visitors go to experience the true-blue Deerfield Beach dining scene.
Once you step inside the beachside food spot, you'll understand why.
Enjoy an extensive menu of your favorite fresh seafood directly at the ocean's edge.
We're talking about seafood and steaks, custom salads, handhelds like sandwiches and burgers, big-sized starters, and the like.
Yes, peeps, you name it--we're 99% certain that they've got the seafood dish you're craving on their lineup!
And with that incredible view? I don't know about you, but I'm sold for life!
No wonder people keep coming back to Deerfield Beach just to eat at JB's!
I'm sure you would, too, after you try out this fantastic waterside food spot!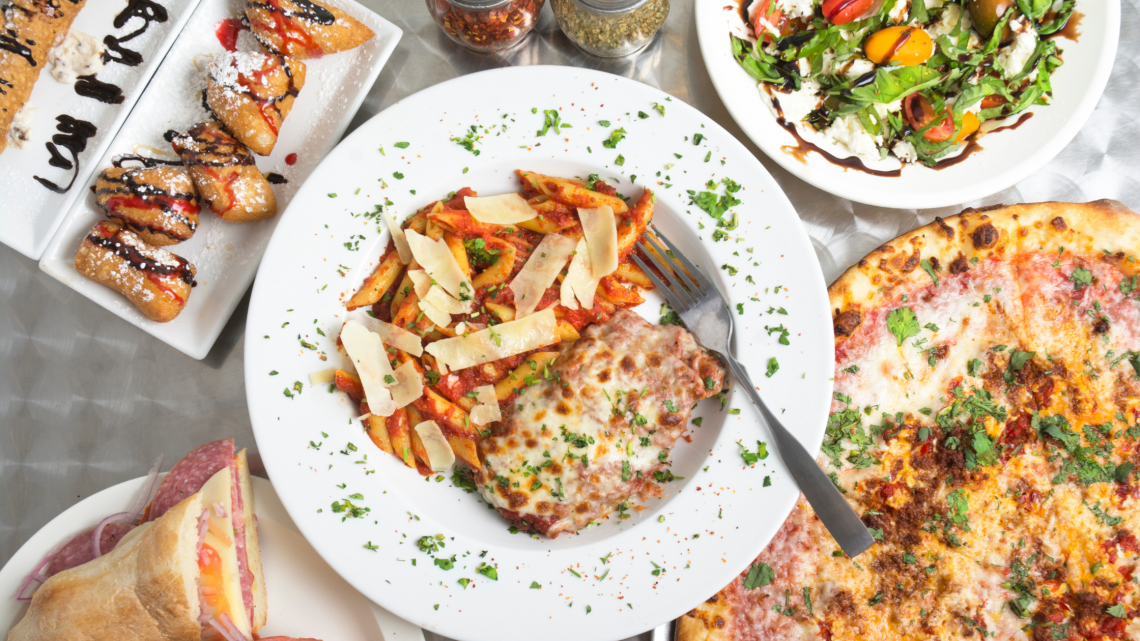 Luigi di Roma Italian Ristorante

718 S Federal Hwy, Deerfield Beach, FL 33441
✅ Takeout - ✅ Dine-in - ✅ Curbside pickup - ✅ No-contact delivery
Eat like a Roman at Deerfield Beach's Luigi di Roma Italian Ristorante, a food spot that celebrates authentic Italian cuisine with family and friends!
In a time-honored Roman tradition, Luigi's proudly offers hearty portions of only the freshest seafood, meats, and produce, crafting the best-tasting authentic classic Italian dishes everyone in Deerfield Beach has been raving about.
Whether it's a romantic dinner for two or a large family gathering, there's no doubt about it-- Luigi's is a top-tier spot to dine in.
Imagine getting a table spread of delicious Italian meals reminiscent of homemade cooking your Nona has been making for years.
Not a bad deal, if I may say so!
And their friendly customer service?
Their servers alone will keep you coming back to Luigi's!
Add that to their affordable but hearty menu, and ladies and gents, we've got a winner!
Casa Maya Grill by Emilio Dominguez
301 SE 15th Terrace, Deerfield Beach, FL 33441
✅ Takeout - ✅ Dine-in - ✅ Curbside pickup - ✅ No-contact delivery
For Mexican food that's "mouthwateringly" good, look to Casa Maya Grill by Emilio Dominguez, a famous Mexican restaurant in Deerfield Beach!
When we say authentic, we mean it.
Chef Emilio travels to Yucatán, Mexico, every three weeks to bring over the spices the staff uses in perfectly crafting their menu.
And with so many mouth-watering options, including vegan & vegetarian, you'll want to do nothing else but keep coming back to explore each and every one of their dishes!
Sit back, relax and sip on a drink as you enjoy the classy yet casual atmosphere that makes Casa Maya Grill special.
With delicious Mexican dishes like Tostadas, Codzitos Pibil, Ceviches, Fajitas, and more, you won't want to leave that seat, and you may just keep stuffing yourself up 'til nighttime!
Not a healthy predicament, but for this time, I'll let it slide-- it's Casa Maya Grill!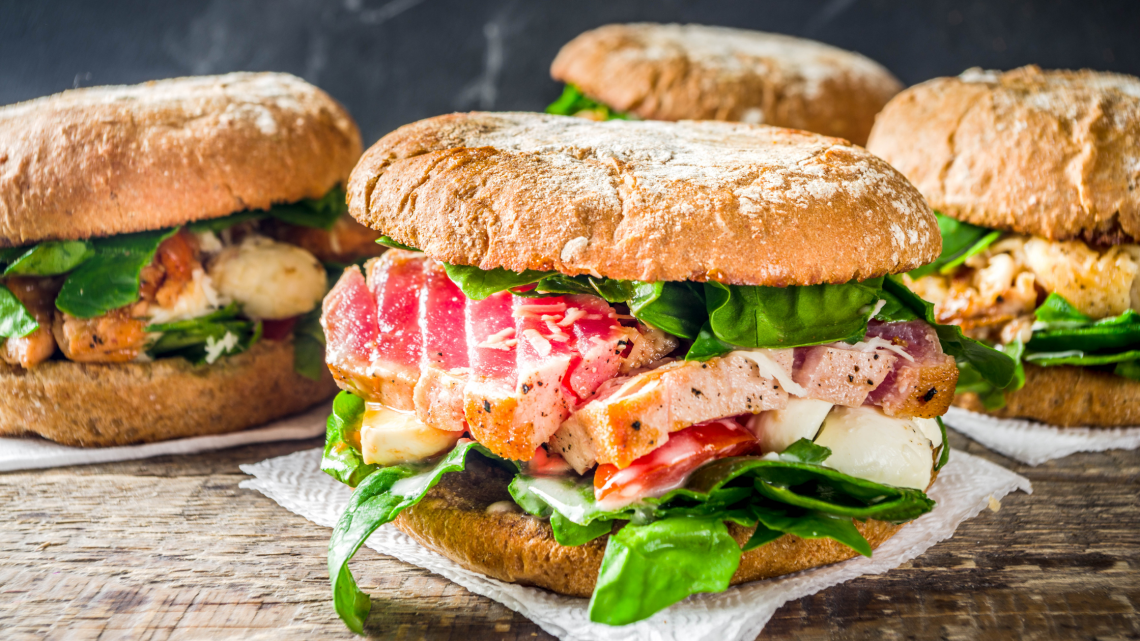 2031 NE 2nd St, Deerfield Beach, FL 33441
✅ Takeout - ✅ Dine-in - ✅ Curbside pickup - ✅ No-contact delivery
A local favorite with national attention, the Whale's Rib is another Deerfield Beach seafood spot you shouldn't miss when visiting.
Even Guy Fieri stopped by for a bite on Food Network's Diners, Drive-Ins, and Dives!
Warmly welcoming, smiling, and often sunburnt faces, for over 30 years, The Whale's Rib has remained a staple in Deerfield Beach thanks to South Florida locals and travelers just floating thru.
Looking at their menu, you'll understand why.
Daily Specials, a raw bar, appetizers, fried meals, salads, soups, handhelds, pasta, sides, desserts, and a special Minno's Menu-- all these you can enjoy and more when you dine at The Whale's Rib!
And I'm telling you, the dishes are "out of this world" delicious!
Fried oysters served with their World Famous Whale Fries?
Yes, yes, and yes!
Not to mention, The Whale's Rib also has premium dishes, like USDA Blackened Prime Rib, LIVE Maine lobster, Norwegian Salmon, and the like!
So whether you're aiming for casual dining or a bougie one, you can stay where you are, and The Whale's Rib will serve it on a silver platter!
Sounds good?
You're not wrong!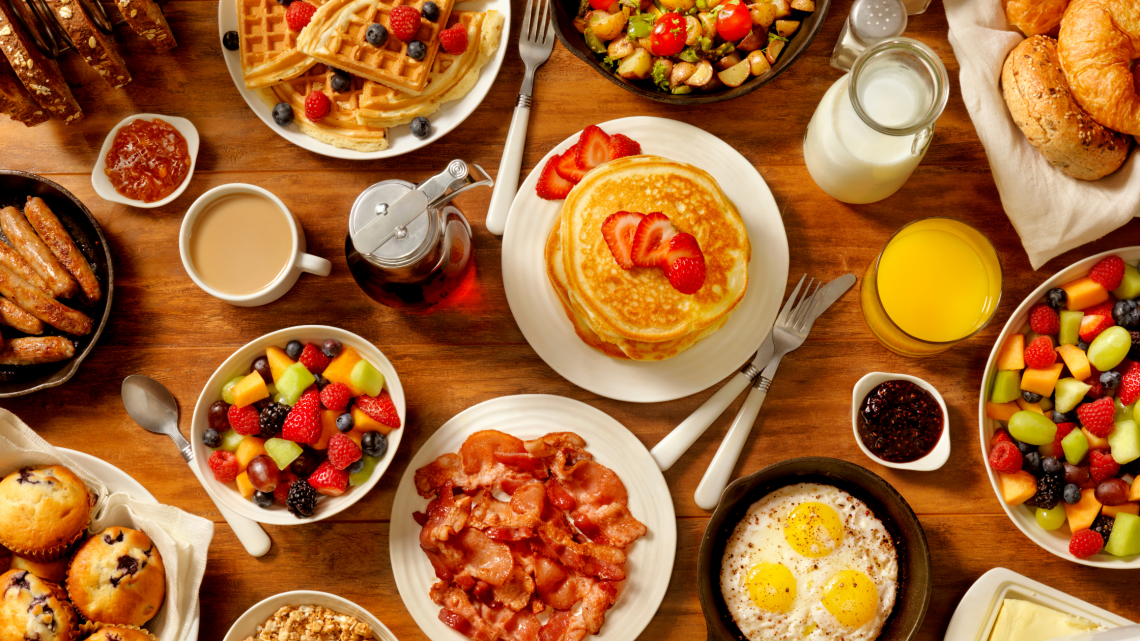 202 NE 21st Ave, Deerfield Beach, FL 33441
✅ Takeout - ✅ Dine-in - ✅ Outdoor Dining - ✅ Delivery
A LEED Certified Restaurant on the beach next to the International Fishing Pier, Deerfield Beach Cafe is the spot to go for delicious beach café fares any time of the day or night.
Oh, and did I tell you that this local cafe has insane views of the beach too?
And ladies and gents, when I say any time of the day or night, I mean breakfast, lunch, dinner, and midnight snacks DAILY!
Their menu is extensive and detailed, offering daily Chef's specials, homemade soups, ice cream, and signature desserts.
Pancakes, Avo toasts, lunch platters for sharing, sandwiches, burgers-- anything that comes to mind, Deerfield Beach Cafe has it 'done and dusted' but not without ice cream to come along with it!
Whether you want to enjoy the table atmosphere inside the Deerfield Beach Café, savor your lunch on the terrace right off the beach, or grab their famous Pommes Frites or Hot Dogs to go, the Deerfield Beach Café is the perfect place to relax or meet friends and family any time on the beach.
Don't take our word for it-- check their reviews!

"Our home, priced at $1,225,000 was on the market for ONE YEAR with a local realtor without any offers...... the team sold it in 34 days at a price we were very happy with."
- Alicia Sandoval
"His high-end, digital marketing for sellers is truly cutting-edge and worlds ahead of the competition. Amit also offers hands-on buyer services that are the best you will find in the Coral Gables area. Hire him for all your real estate needs!"
Who are we?
We are the ALL IN Miami Group out of Miami.
We are Colombian, Filipino, Cuban, German, Hispanic, Indian, Syrian, and American.
We are Christian, Hindu, and Jewish.
We are many, but we are one.
We sell luxury homes in Miami, Florida.
Although some of our clients are celebrities, athletes, and people you read about online, we also help young adults find their first place to rent when they are ready to live on their own.
First-time buyers?
All the time!
No matter what your situation or price range is, we feel truly blessed and honored to play such a big part in your life.