Top 5 Places to Eat In and Around Parkland
Prefer listening to audio instead of reading, click the PLAY button below
🎧
Once a suburb barren of any traffic lights and stores, Parkland is now fully equipped with several all around the city-- and an array of eats bound to keep you full throughout your trip!
The residential community nestles in northern Broward County, offering a total area of 12.8 square miles, of which 12.3 square miles is land and 0.50 square miles is water.
Its northern boundary coincides with the border between Broward and Palm Beach counties.
Oakland is west of Coconut Creek, shares an eastern border with the Everglades, and is three miles northeast of Coral Springs (center to center).
It is also part of the Miami metropolitan area, only 37 miles north of Miami.
Here, you'll have good old-fashioned restaurants home to superb family dining, posh food destinations for special occasions, casual food spots you can visit as you explore the city, and cute coffee shops for a morning or afternoon pick-me-up!
Parkland also serves a lineup of authentic international eats, so you can dine in to try a new cuisine or eat the food you miss from your homeland!
Ready to get your hearts and tummies full?
Here are the Top 5 Eats to try while you're here. (in no particular order)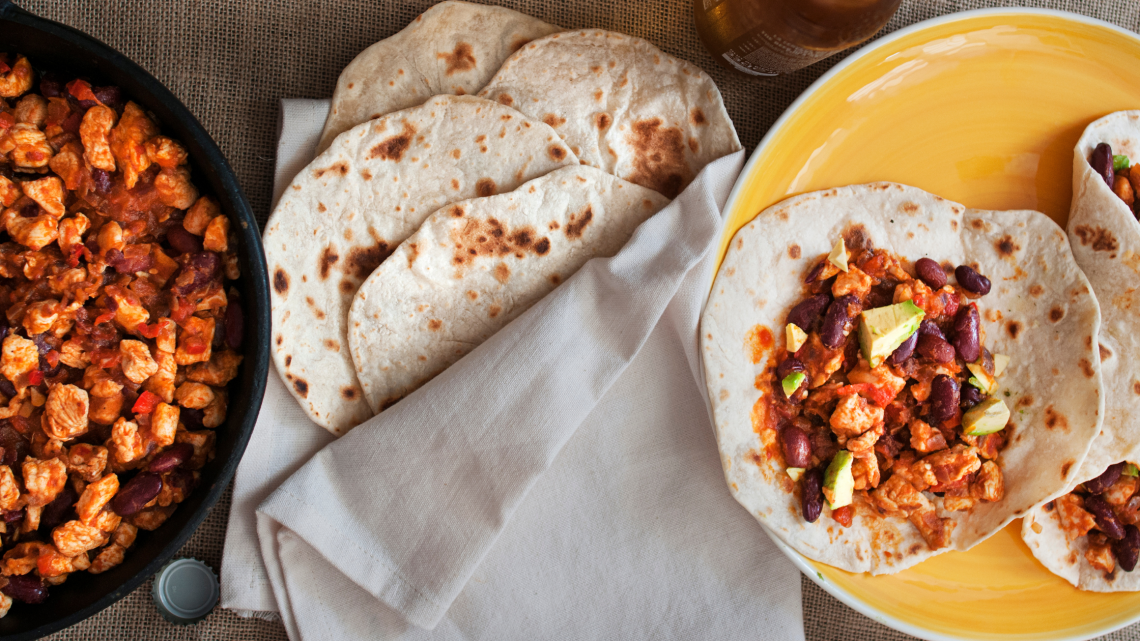 7031 N State Rd 7, Parkland, FL 33073
✅ Takeout - ✅ Dine-in - ✅ Outdoor Dining
Voted as Broward County's "Best Tacos," Los Bocados is a Mexican spot you wouldn't want to miss in Parkland if you want to eat something authentic, hearty, and flavorful!
The best from nature paired with chef-driven recipes, Los Bocados is a "Mexican-ish" & Latin-focused, taco-slinging, all-day flavor creator that started in the heart of Parkland.
Chefs Robby Bushman and Anthony Hoff's menu, inspired by authentic Mexican street food, is complemented by an extensive house-crafted tangy sauce and tasty crema.
Here, you can enjoy a lineup of tacos, burritos, quesadillas, tortas, and salad or rice bowls.
You can also choose from several signature chef taco selections. Los Bocados translates to "snacks," "a bite," or "mouth" in Spanish.
From meats to sauces, all the menu items are made to order and handcrafted by Los Bocados, except for the four-inch masa tortillas, outsourced to a local artisan.
It's no surprise this humble taco joint featured in Diners, Drive-ins, and Dives on Food Network last November 13, 2020!
The food's that delicious!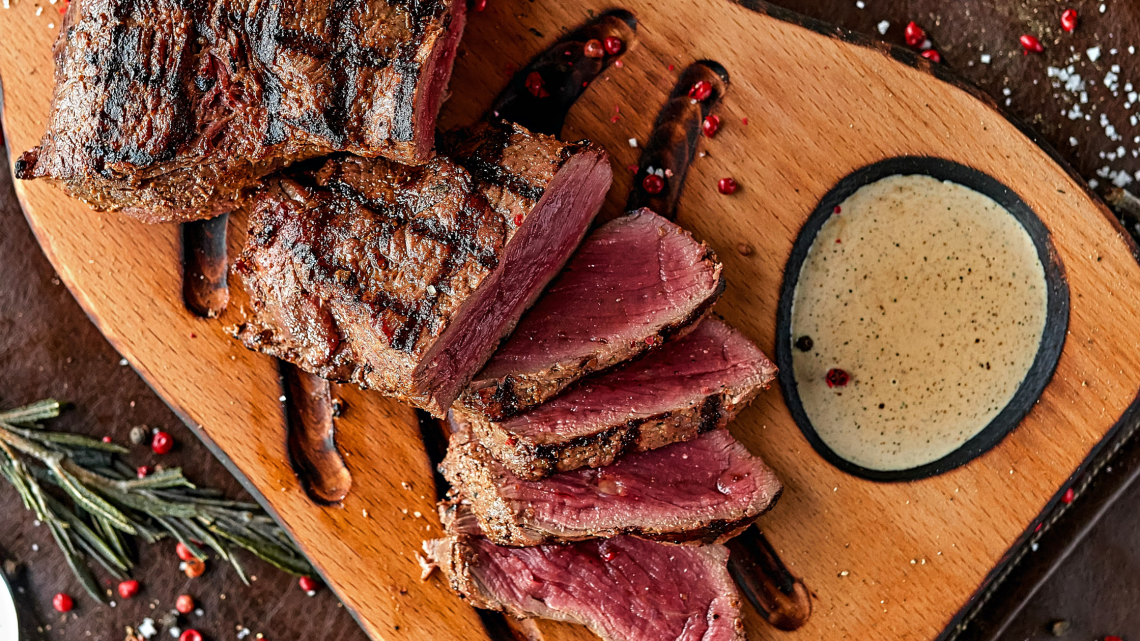 7351 FL-7 N, Parkland, FL 33073
✅ Takeout - ✅ Dine-in - ✅ Outdoor Dining
For food lovers who want to celebrate a special occasion or treat themselves to fancy and delicious cooking, visit Malbec Grill, a creative steakhouse menu influenced by Argentine and other Latin American cuisines, served in an elegant and romantic ambiance!
Owned by a couple with over 20 years of experience in the food industry, Malbec Grill is committed to the uncompromising quality of every ingredient they offer.
The team is passionate and knowledgeable about their steaks sourced from the finest suppliers.
Named after a legendary red wine variety, Malbec Grill's curated wine list is an essential backdrop to their menu-- and a great way to end the night too!
Enjoy premium seafood, handmade empanadas, creative salads, authentic kinds of pasta, delicious desserts, and innovative cocktails, a perfect complement to their meat-and-wine-centric menu.
Dine in elegance.
Malbec Grill's custom-designed space makes the restaurant ideal for any occasion.
Table-side experiences and unique presentation of select dishes and cocktails, based on the most advanced culinary and mixology techniques available, add further sophistication to make guests' dining experience exceptional, without the long drive (or flight) "to a big city."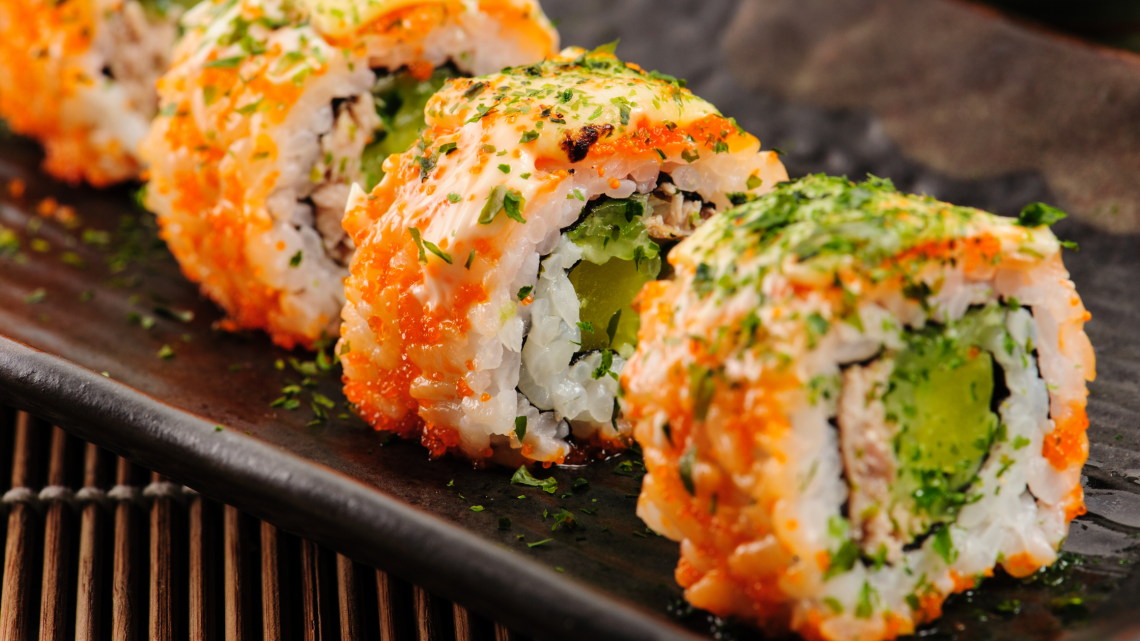 6694 Parkside Dr, Parkland, FL 33067
✅ Takeout - ✅ Dine-in - ✅ No-contact delivery
A Sushi-Thai Grill restaurant that emphasizes quality and value, Bluefin Sushi is a Parkland favorite for sushi and Asian cuisine in general.
Spearheaded by Master Chef Yozo Natsui, trained in the classic art of sushi making, Bluefin Sushi uses the highest grade ingredients in their dishes and their sushi expertise by creating masterful Japanese and Thai dishes with great attention to detail and craftsmanship.
Yes, folks, this food spot isn't just your ordinary sushi place.
Bluefin Sushi strives to be THE BEST SUSHI PLACE in Parkland, a place of distinction built on top-quality knowledge and ingredients.
From soups to hand-made rolls and Japanese Dinner combos, you'll find yourself coming back to Bluefin for your new favorite dishes!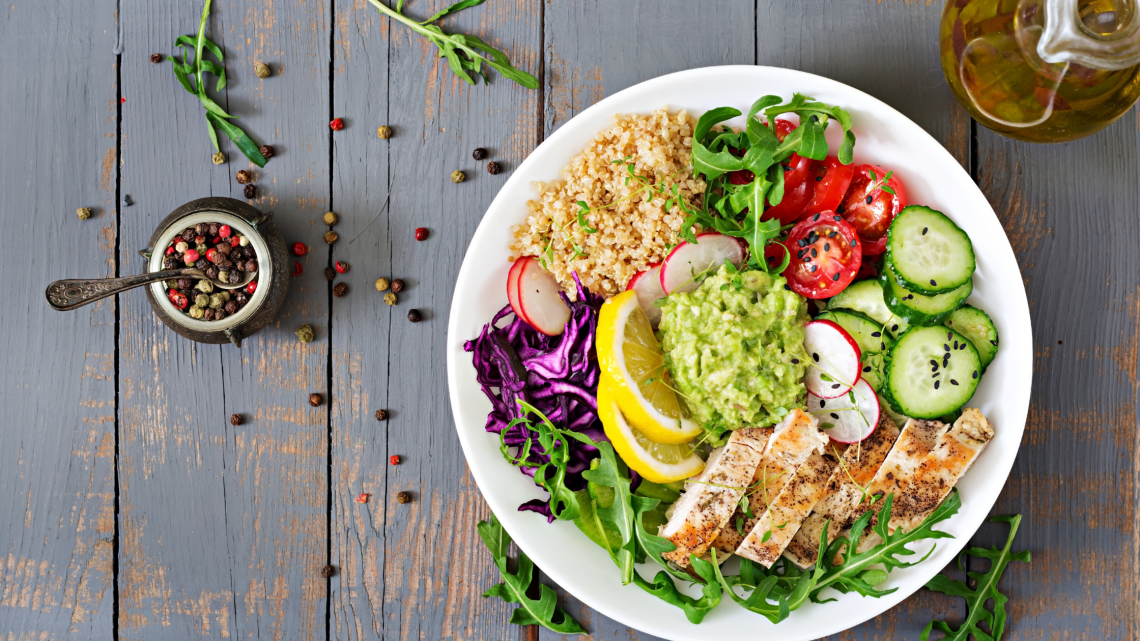 6240 Coral Ridge Dr # 110, Parkland, FL 33076
✅ Takeout - ✅ Dine-in - ✅ No-contact delivery - ✅ Outdoor Dining
A trendy healthy food spot that emerged in Coral Springs in 2015, Bamboo brings your favorite green dishes to Parkland-- and it's here to stay!
A go-to for those looking for fresh, made-from-scratch food, Bamboo's menu is full of wholesome and delicious options.
Each is made-to-order with always the freshest ingredients, putting a meticulous effort into the presentation, looking at the colors, textures, shapes, and flavors to create a unique, Instagram-worthy dish for their diners.
Bamboo believes in real food and prioritizes organics, with seasonal fruits and vegetables produced on local farms.
Enjoy healthy and tasty food combos & acai bowls, veggie, rice, and meat ala carte, bubble drinks, and juices & smoothies.
Who can resist a delicious and nutritious meal?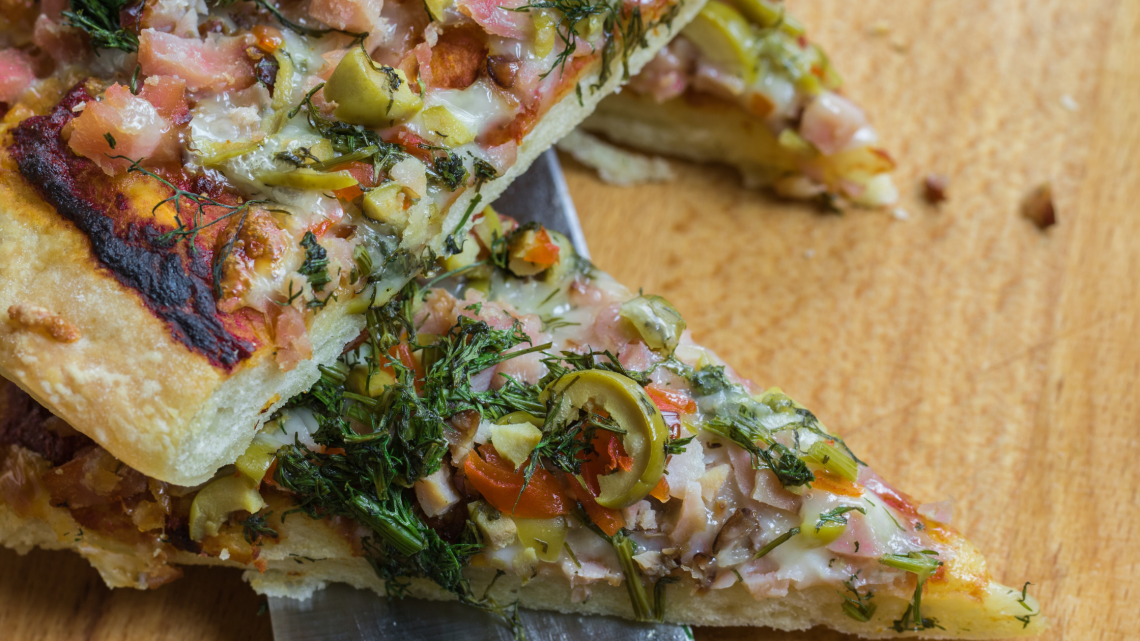 7171 N State Rd 7, Parkland, FL 33067
✅ Dine-in - ✅ Curbside pickup - ✅ Delivery - ✅ Takeout
Who doesn't love scarfing down a slice (or a whole pie, no judgment there!) of fresh pizza?
So, if you're in search of the best pizza place to dine in Parkland, then look no further-- MOD Pizza is here to represent!
Welcome to MOD, the original superfast pizza experience!
Offering individually sized artisan-style pizzas and salads made on-demand, their pioneering fast-casual concept puts customers in the driving seat!
Choose from over 30 toppings and have your pizza the way you want it!
Are you thinking of switching to a "healthier" lifestyle without sacrificing your dearest comfort food?
We feel you!
Good thing MOD has a cauliflower crust option, so pizza lovers on a diet can enjoy eating their fave food guilt-free!
They also have new salad choices available, so if you're looking for a light meal, then MOD's got you covered!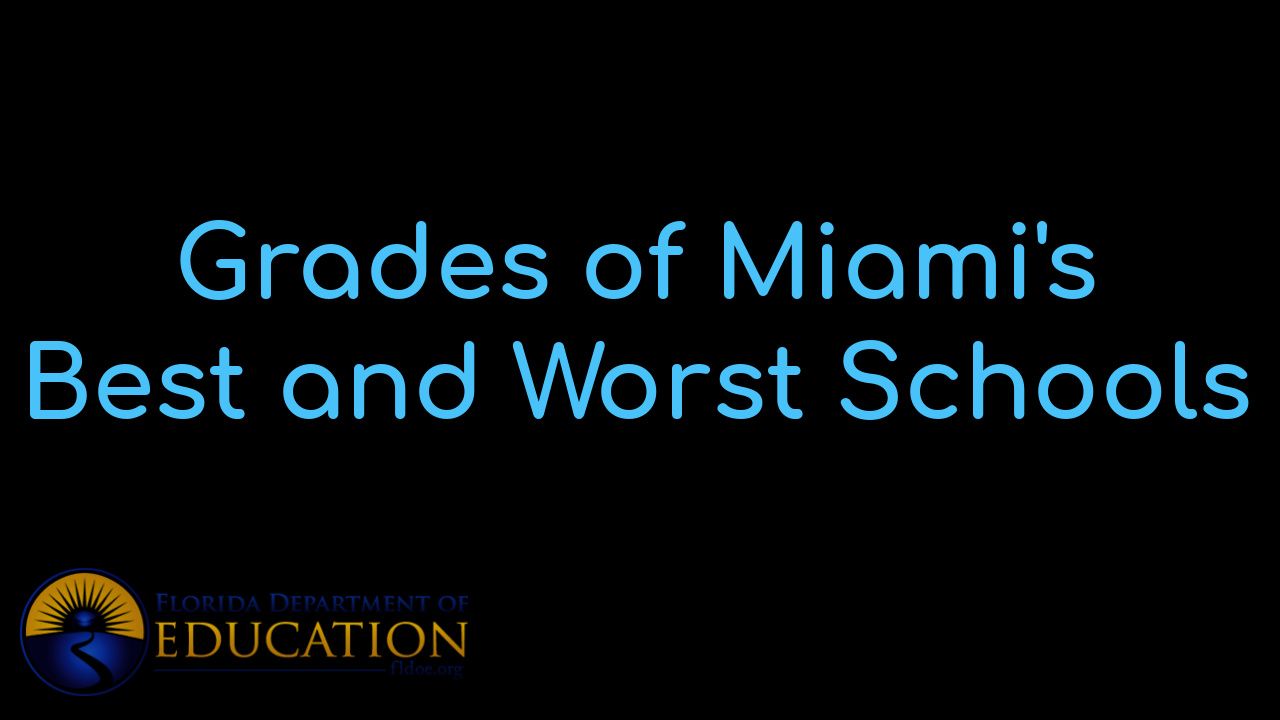 View Miami's BEST schools and the individual grades that each school received. Besides vie...
Who are we?
We are the ALL IN Miami Group out of Miami.
We are Colombian, Filipino, Cuban, German, Japanese, French, Indian, Irish, Syrian, and American.
We are Christian, Hindu, and Jewish.
We are many, but we are one.
We sell luxury homes in Miami, Florida.
Although some of our clients are celebrities, athletes, and people you read about online, we also help young adults find their first place to rent when they are ready to live on their own.
First-time buyers?
All the time!
No matter what your situation or price range is, we feel truly blessed and honored to play such a big part in your life.