Top 5 Instagrammable Places in Sunny Isles Beach
Commemorate an exciting adventure of luxury living and stunning natural beauty with gorgeous snaps worthy of your social media feeds-- welcome to Sunny Isles Beach, "The City of Sun and Sea!"
On a barrier island in Miami-Dade's northeast corner, covering a 2.5-mile stretch of the Atlantic Ocean and two miles of sparkling white-sand beaches and towering resorts, lies Sunny Isles Beach, an idyllic seaside community in the heart of Florida's "French Riviera."
Directly on the Atlantic Ocean to the east and the Intracoastal Waterway to the west, with an archipelago of residential finger islands in between, Sunny Isles Beach offers proximity to Miami, Fort Lauderdale, Bal Harbour, and Haulover Park.
Of course, location isn't the only thing "dreamy" about SIB!
An eclectic food and entertainment scene, beach access all day, every day, and a front-row seat to lush nature, plus the lavish resorts that line Sunny Isles Beach?
We're talking about the ULTIMATE resort experience and the most eye-catching Instagram views come to life!
So, get ready to relax in the sun, enjoy the sea breeze, and have a sandy-good time at South Florida's most coveted travel destination, Sunny Isles Beach!
Here are the top five Instagrammable places in Sunny Isles Beach.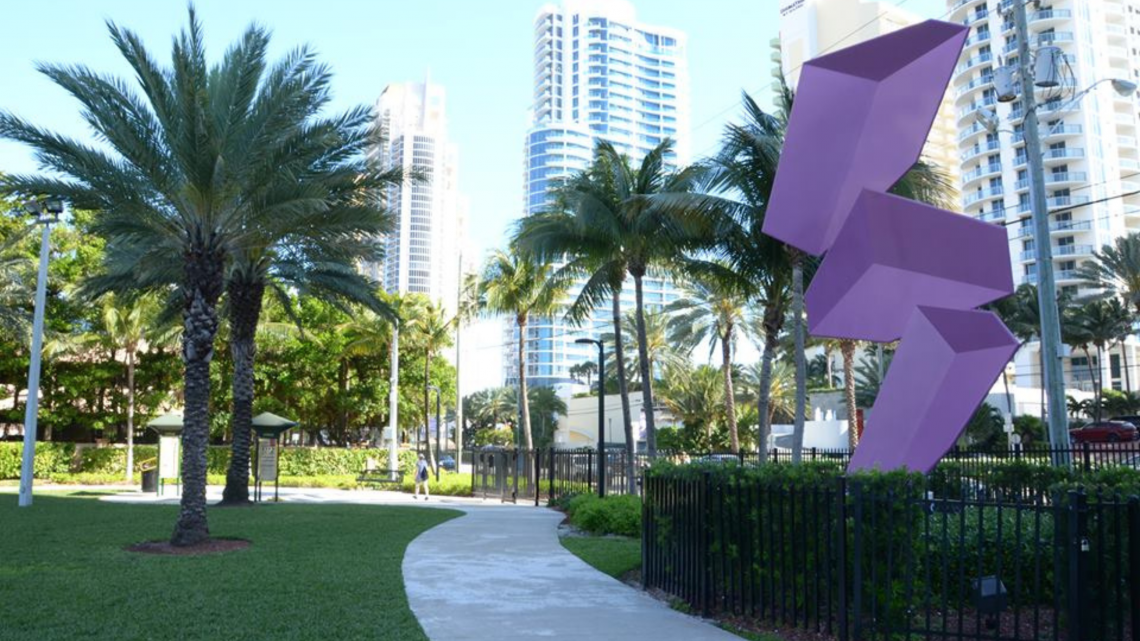 17200 Collins Ave, Sunny Isles Beach, FL 33160
Fancy a nature walk and a tour of Sunny Isles Beach's gorgeous art installations?
While the whole Sunny Isles Beach perimeter is eye candy on its own and is a shoo-in for your 'gram feeds, you'll be hitting two birds with a visit to the Town Center Park, one of Sunny Isles Beach's popular local hangouts!
Occupying the west side of Collins Avenue, the Town Center Park is home to a 3-acre recreational spot with fitness trails, playing fields, playgrounds, and some of Sunny Isles Beach's beautiful public art displays.
Much of this property is a state-protected wetland area, so if you're ramping up nature shots for your Instagram, the Town Center Park should be at the top of your list!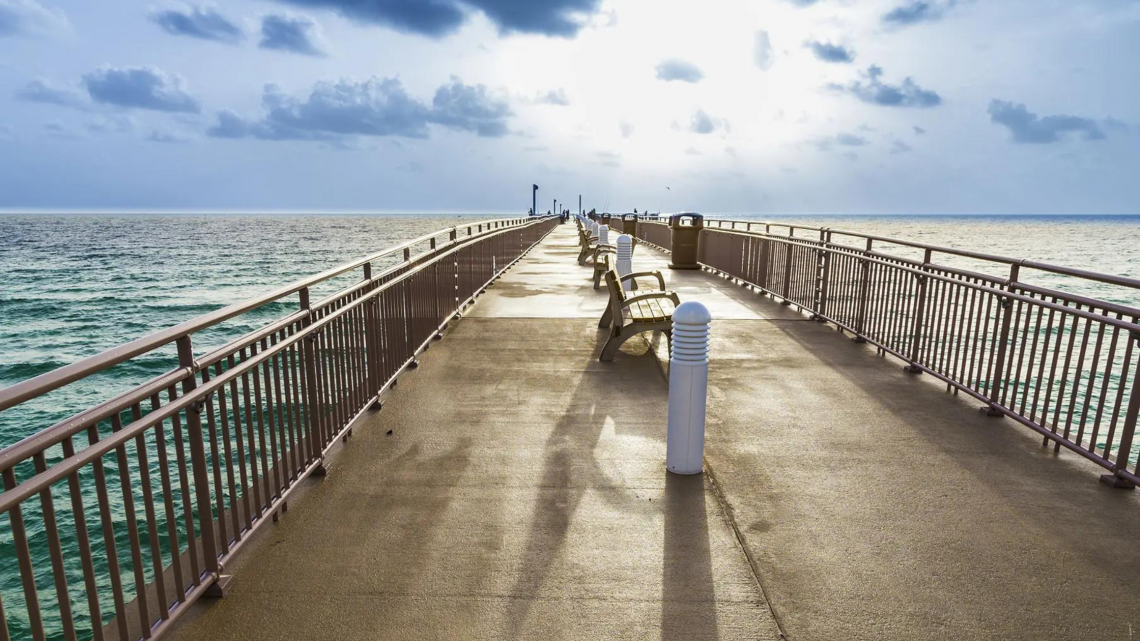 16501 Collins Ave, Sunny Isles Beach, FL 33160
Hear ye, hear ye, anglers and fishing enthusiasts!
I've got just the place to feed your fishing whims AND your search for the most Instagrammable places in this side of South Florida!
Folks welcome to Newport Fishing Pier, an iconic Sunny Isles Beach landmark!
Known as the only designated fishing area in SIB, the Newport Fishing Pier is a famous recreational spot for local anglers and families and, at the same time, the perfect destination for the Atlantic Ocean's sweeping views!
Accessed through Pier Park, the Newport Fishing Pier gives you the best seat in the house for effortless snaps by the water (and a fun backdrop, too!) and a great spot to fly your drones for that picture-perfect overhead view of SIB!
Take your family for a stroll around the park and pier and take in the breathtaking scene-- if you're lucky, you may even catch a glimpse of the pelicans that flock in this area!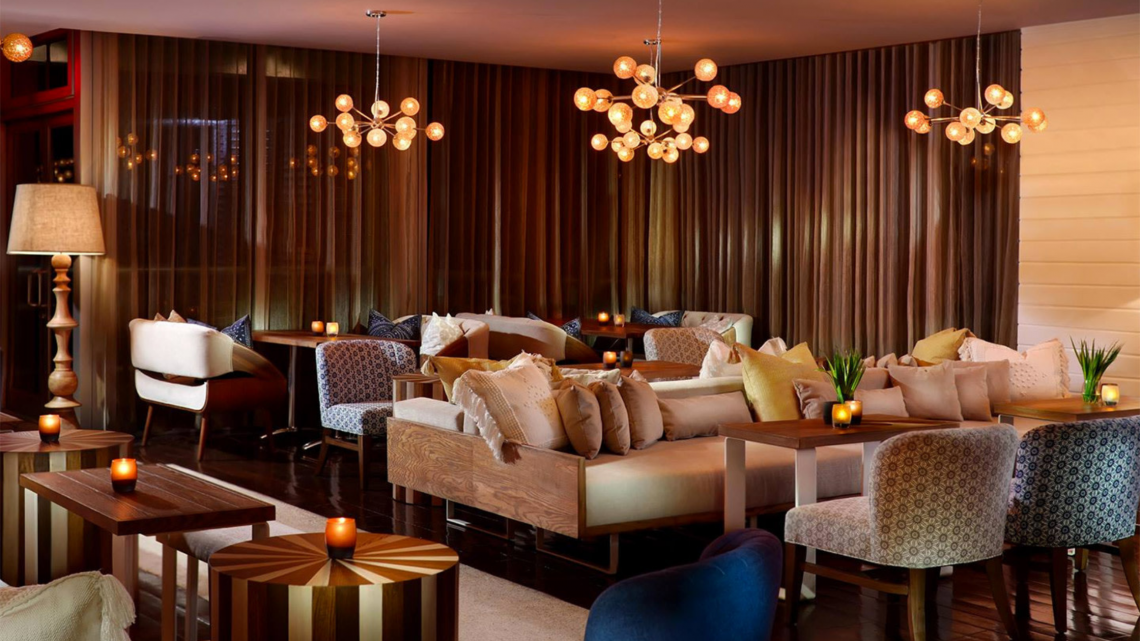 17315 Collins Ave Sunny Isles Beach, FL 33160
Are you ready to bust out that chic maxi dress you've been keeping at the back of your closet?
I've got just the place to wear it-- and without the need for an occasion, too!
Expect delicious food and classy indoor and outdoor seating areas overlooking a divine water view at BALEENkitchen, an elegant oceanside bistro serving American fare prepared with French techniques!
Located in Solé Miami, one of Sunny Isles Beach's swanky resorts, BALEENkitchen is nothing short of exquisite.
It promises top-notch service with an upscale feel and beautiful, unobstructed beachside views from its indoor AND outdoor dining areas, complete with a distinctly romantic vibe to close out the unmatched dining experience!
And the food? All fresh, perfectly seasoned, and cooked to perfection!
Try their signature dishes-- the Chef Special Blackened Grouper served on top of creamy risotto, lobster bisque, and seafood pappardelle!
While their prices are steeper than the norm, it's worth all the penny (the view alone justifies the prices, I tell you!).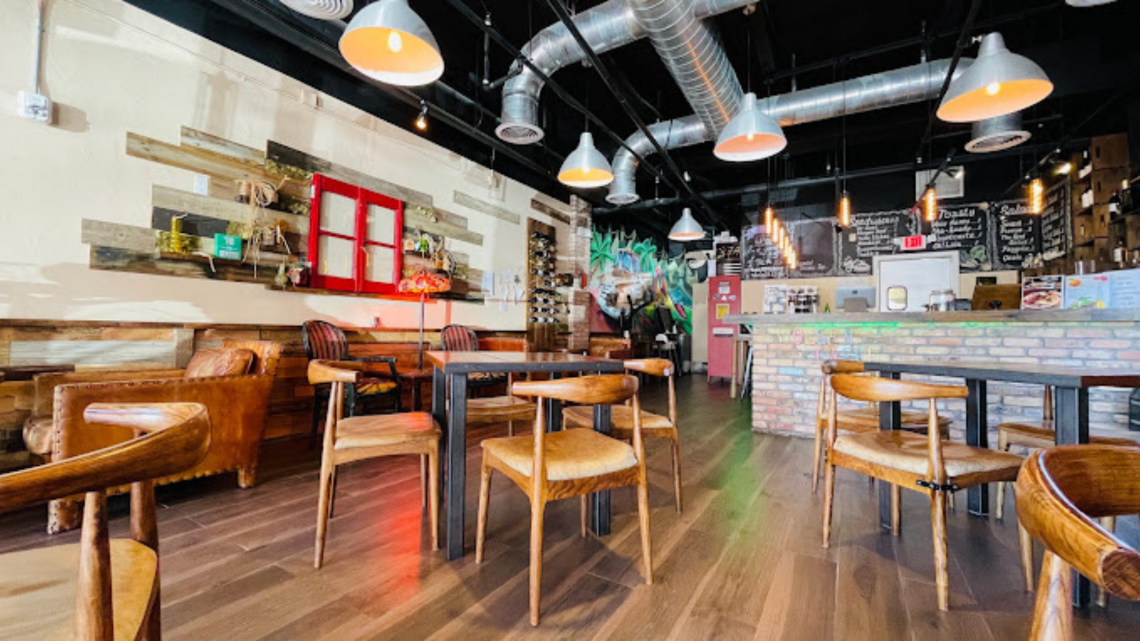 4) Wolsen Caffè
17100 Collins Ave #105, Sunny Isles Beach, FL 33160
Do you need some fuel to pump you up for the long Sunny Isles Beach day ahead?
If you do, go for the gold and make it aesthetic!
Welcome to Wolsen Caffè, one of SIB's best-kept secrets (well, it's not a secret anymore!)
Offering diners with a fun, aesthetically-pleasing ambiance, thirst-quenching drinkables, and a long list of eats, Wolsen Caffè is a unique breakfast spot that's a refreshing addition to Sunny Isles Beach's epic dining destinations-- and boy, does this neighborhood have a long one!
It's cozy, vintage, Instagrammable, and hits you at the right spot (food-wise)-- need I say more?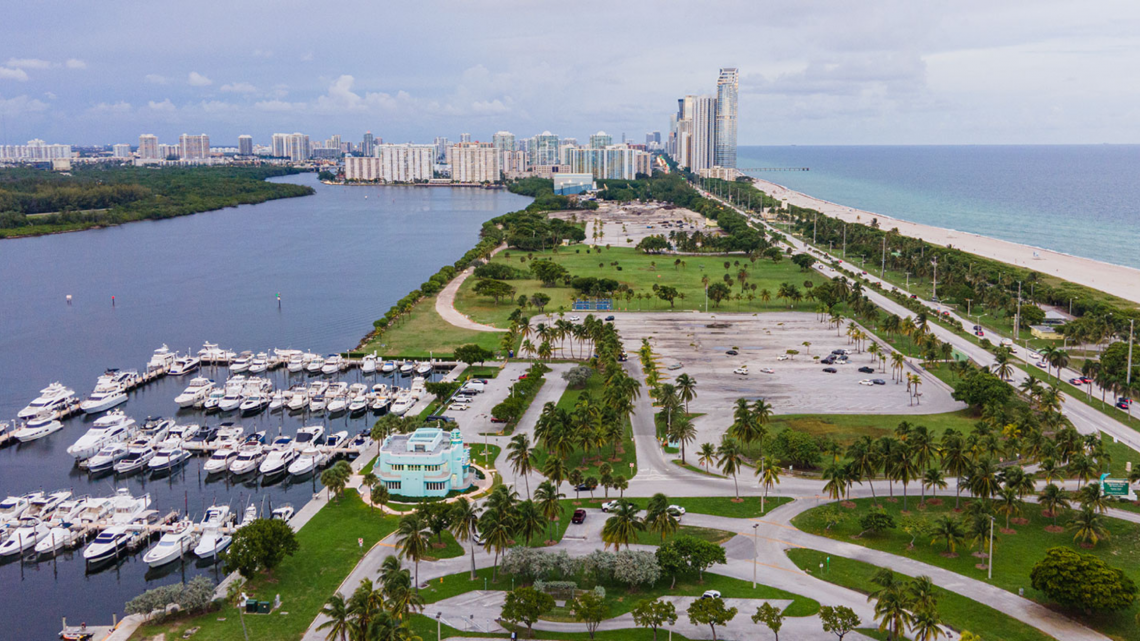 10800 Collins Ave, Miami Beach, FL 33154
Here's a little tip for all the Sunny Isles Beach newbies-- if you want to get the best out of your SIB escapade, stay outdoors!
And preferably, don't miss out on Haulover Beach Park if you want the most Instagram-worthy snaps, that is!
Noted for blue waters, soft sand, and plenty of picnic areas, the Haulover Beach Park is a 177-acre urban park between the Intercoastal Waterway and the Atlantic Ocean.
At the Haulover Beach Park, you'll find large grassy areas facing Biscayne Bay, a tennis center, a golf course, a skate park, a large marina towards the south end, and a dog park for your furry travel buddies.
Haulover Beach is also home to a stretch of clothing-optional beaches, so if you forgot to pack a suit or looking to get some sun without any tan lines, it's the place to be!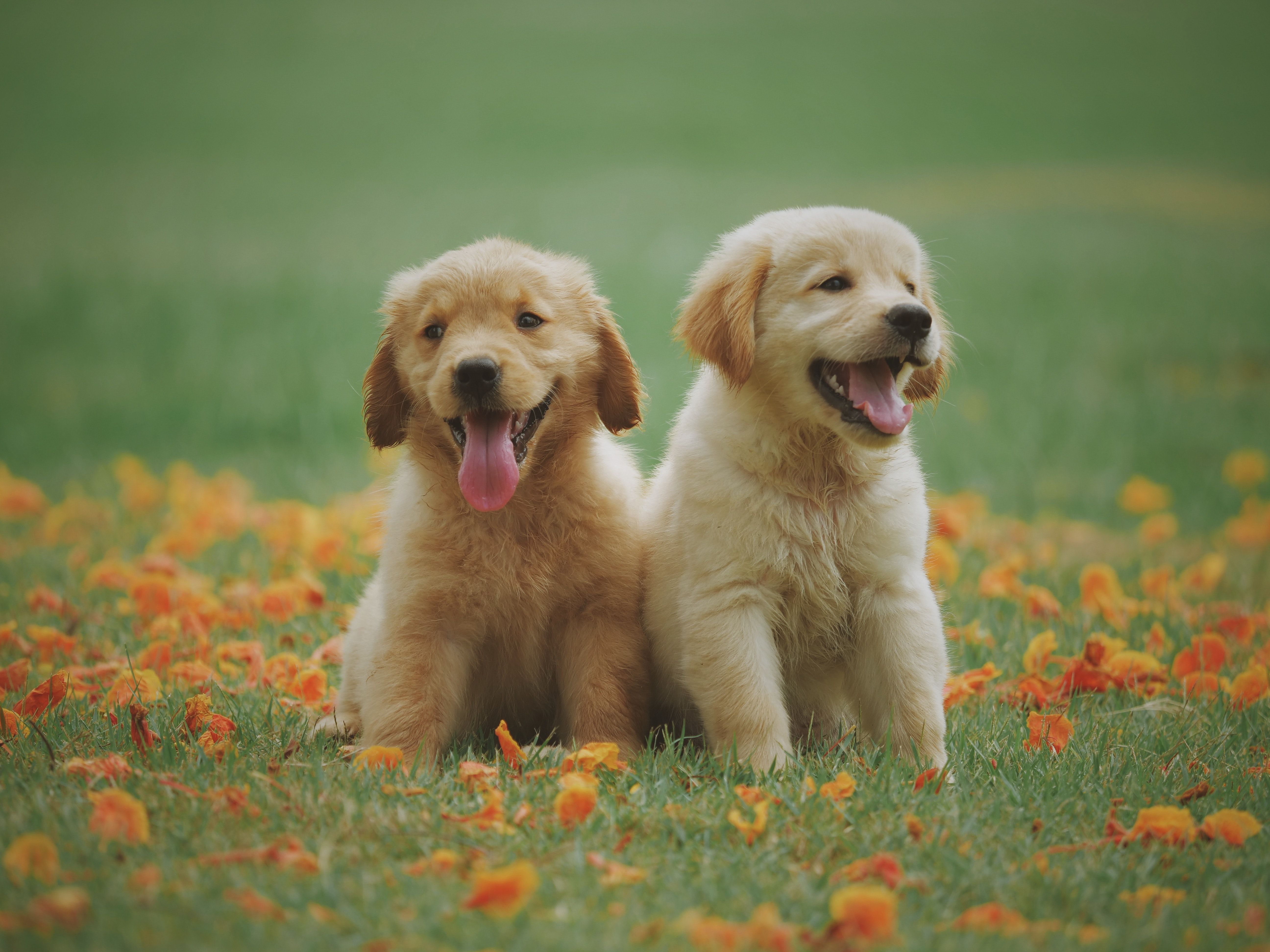 Here are the BEST dog parks in Miami. We analyzed 55 different neighborhoods in Miami, and...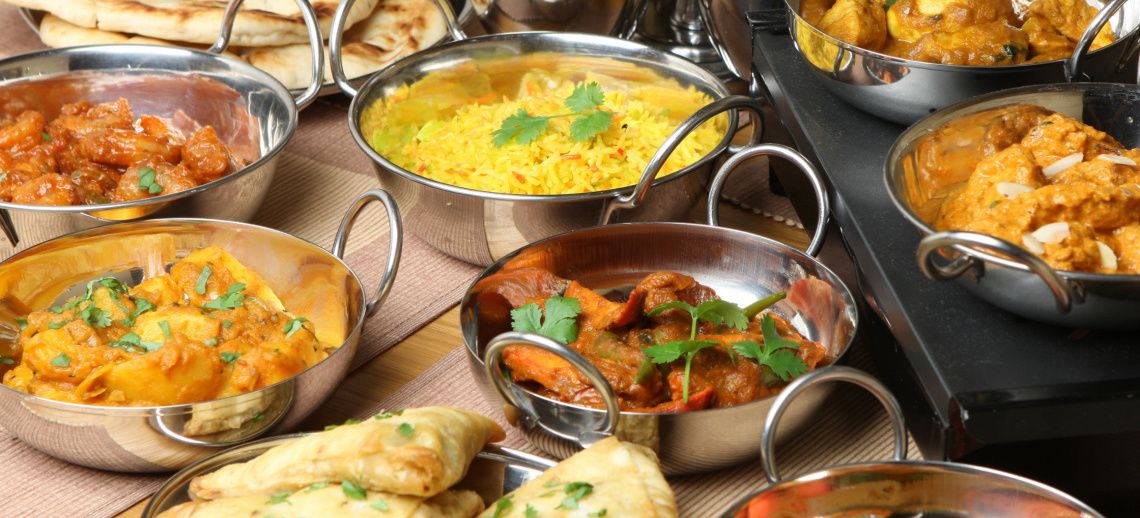 If you are a foodie or just love to eat as much as I do, here are my picks for the best pl...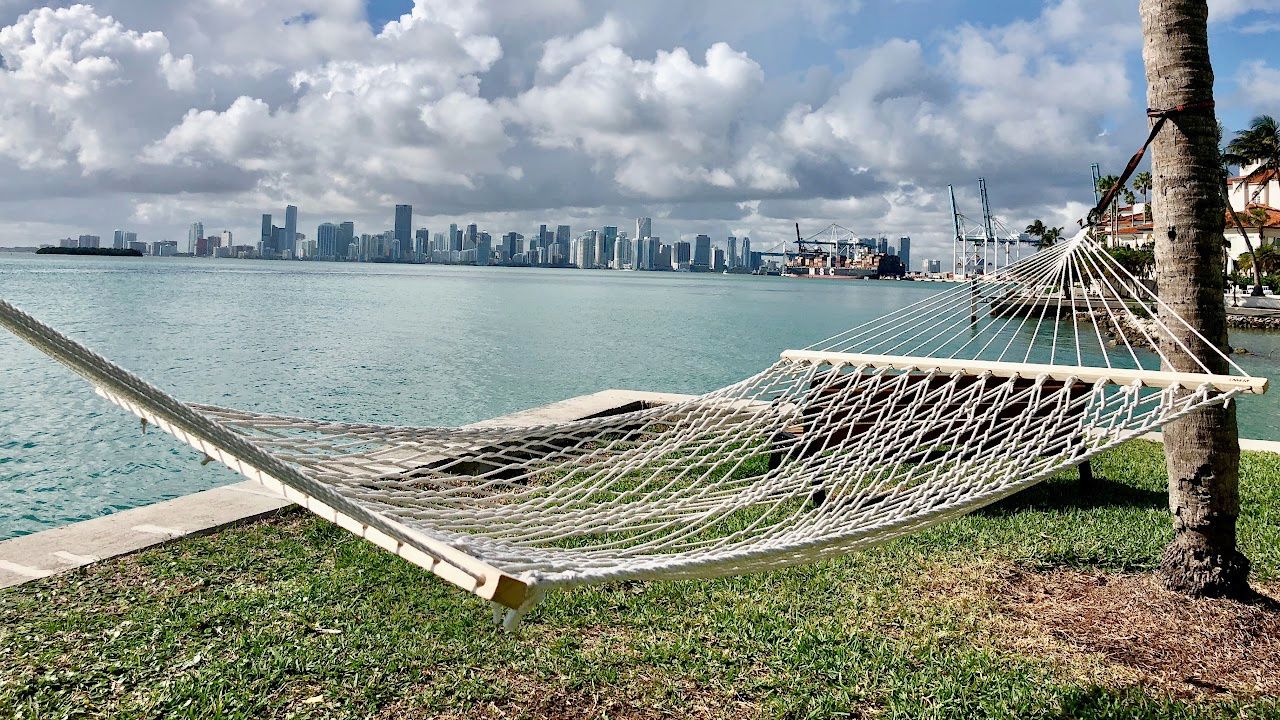 Discover Miami's top neighborhoods and schools with our comprehensive guide! Find the perf...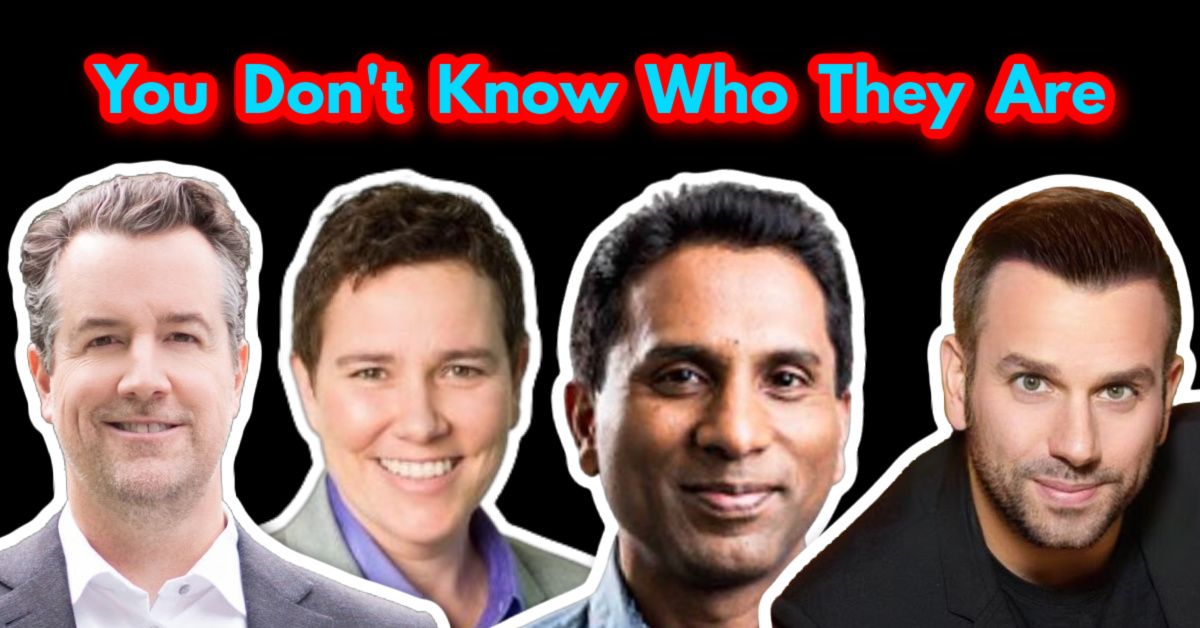 Sotheby's, Coldwell Banker, EWM, eXP, and the list goes on and on. This is absolutely why ...
Who are we?
We are the ALL IN Miami Group out of Miami.
We are Colombian, Filipino, Cuban, German, Japanese, French, Indian, Syrian, and American.
We are Christian, Hindu, and Jewish.
We are many, but we are one.
We sell luxury homes in Miami, Florida.
Although some of our clients are celebrities, athletes, and people you read about online, we also help young adults find their first place to rent when they are ready to live on their own.
First-time buyers?
All the time!
No matter what your situation or price range is, we feel truly blessed and honored to play such a big part in your life.