Top 5 Instagrammable Places in South of Fifth (SoFi)
Fill your 'gram with snaps of an unparalleled beach lifestyle right on the white sandy stretches of South of Fifth, South Beach's residential paradise and one of Miami Beach's best-kept secrets!
Occupying the southern tip of Miami Beach, stretching southward from 5th Street to the bayfront at beautiful South Pointe Park, wedged between the Atlantic Ocean, Biscayne Bay, and Government Cut, is the neighborhood of South of Fifth, or SoFi, as locals lovingly call it.
Boasting a more relaxed and peaceful vibe amidst the continuous stimulation found further north, SoFi features impressive high-rise condo towers, low-rise residences, and restored Art Deco buildings at every corner, along with stretches of white, sugary sand, turquoise water lapping the shore, and tall palm trees swaying in the breeze that serves as a welcome pause from the fast-paced SoBe lifestyle.
So if you prefer a beach destination with a more family-friendly, low-key scene without sacrificing easy access to the fun chaos of South Beach and Miami Beach's top Instagram hotspots, needless to say, SoFi is the REAL DEAL!
Here are the top five Instagrammable places in South of Fifth (SoFi).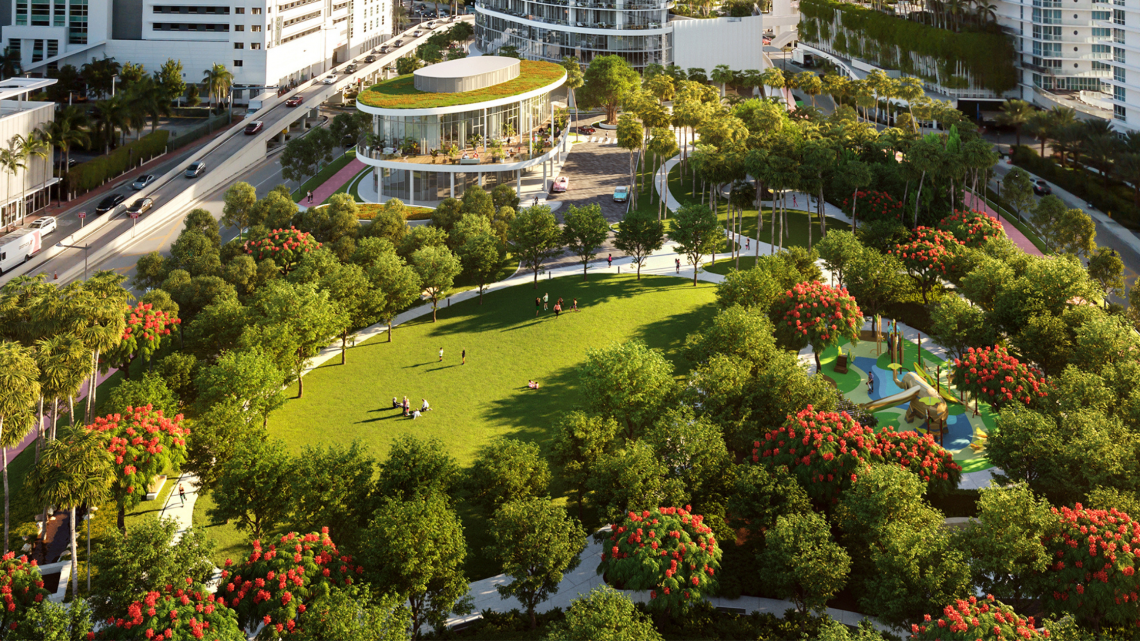 1) Canopy Park
701 West Ave, Miami Beach, FL 33139
As they say, there's no ecosystem on Earth quite like Florida's with its ancient mangroves, towering palms, and myriad displays of colorful, fragrant botanicals, and at South of Fifth's Five Park, you'll have all that and more right outside your front door!
Say hello to Canopy Park, a three-acre lush paradise blooming between the 600 and 700 blocks of Alton Road!
At Canopy Park, you'll have open greenspaces shaded by native tree species, pedestrian trails and bike paths, an outdoor gym, a dog run, an expansive children's playground, and public art installations to pose with for your snaps.
The Canopy Park also boasts a botanic grove of Florida's native trees and plants, including over 600 orchids (a backyard oasis, if I say so myself) and contextual and climbable sculptures promising to delight and amaze children and adults alike!
Who can resist this beauty?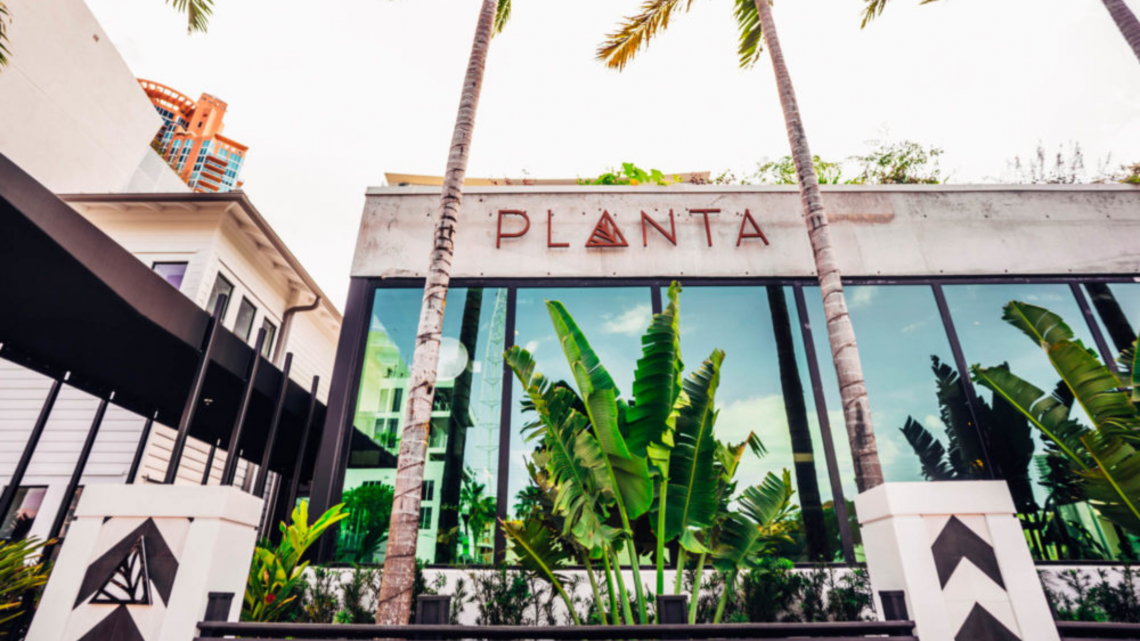 2) PLANTA
850 Commerce St, Miami Beach, FL 33139
Are you taking a liking for vegan food and a stylish scene?
Well, you're in South of Fifth, and PLANTA may just be the perfect food spot to help you hit two birds with one stone!
Famed for its plant-based cuisine and distinctive event space replete with floral decor and classy signature style, PLANTA lends a touch of organic charm to the fashionable South of Fifth neighborhood.
Furnished with patterned chairs and intimate booths, fashionable lighting fixtures, and an abundance of windows enabling natural light to flow in, PLANTA combines aesthetic beauty with modish comfort-- complete with a menu of your favorite vegan delights, of course!
Not one person can tell me this isn't one of, if not THE most, Instagrammable place in South of Fifth!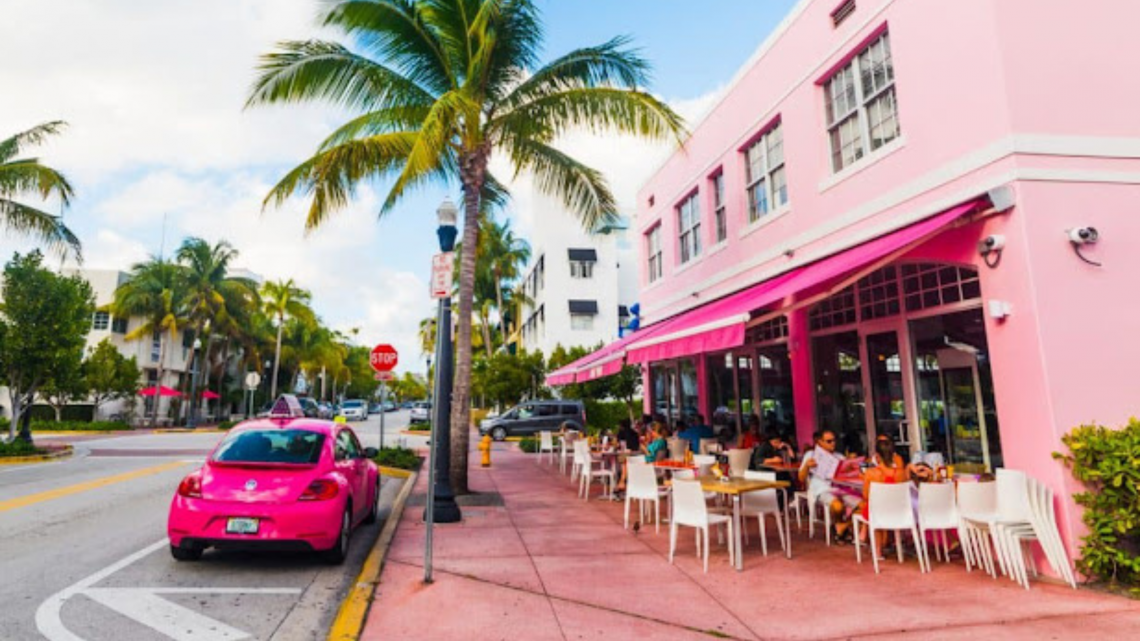 3) Big Pink
157 Collins Ave, Miami Beach, FL 33139
It's eye-catching, charming, and PINK-- need I say more?
Welcome to Big Pink, Myles Chefetz's take on the retro diner experience right on the glorious sands of South of Fifth!
Opened in December 1996, Big Pink features 200+ items on the menu, including the Big Pink TV Dinner, a selection of daily specials served on a stainless steel tray, capturing the vibes of a stereotypical American diner we've all grown to love!
And no, the food here ISN'T PINK (thankfully!), but it's pretty darn good!
An all-hours scene, signature pink Volkswagen Beetles, and delicious classic American dishes?
It's a yes to all, please!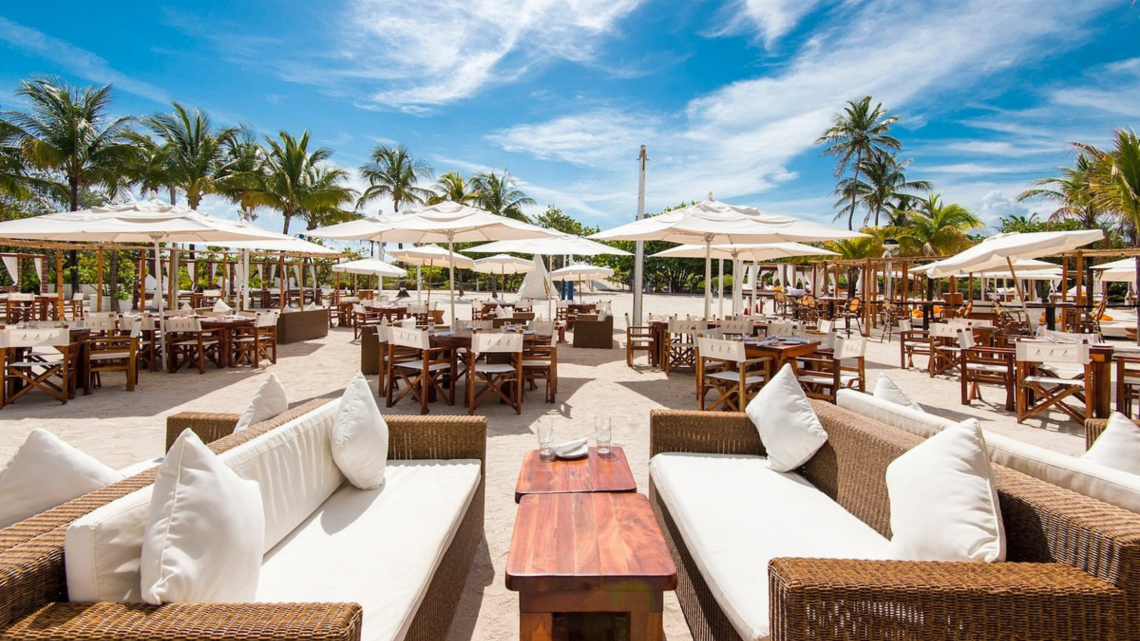 1 Ocean Dr, Miami Beach, FL 33139
Are you ready to enter into a "Summer" state of mind, all day, every day, on the comforts of South Fifth's white sandy stretches?
Well, you better get your best chic beach dress and comfortable heels ready-- you're in Nikki Beach Miami, a quintessential South Beach landmark since 1998!
Renowned for being one of Miami Beach's top tourist destinations and an Instagram hotspot in its own right, Nikki Beach Miami is a gigantic oceanfront complex that's a beach club, tiki bar, award-winning restaurant, and nightclub in one.
Enjoy some nibbles and creative cocktails as you bop to excellent disco music by the resident DJs or attend a themed party with live performers, burlesque dancers, and more if you're lucky-- Nikki Beach Miami is the dreamy tropical paradise that only exists in your Instagram feeds come to life!
If you're not too big on the party scene, make your trip down in the afternoon for an unmatched selection of food and handcrafted cocktails before dipping in the refreshing waters a few steps away.
Beach and luxury never looked this good!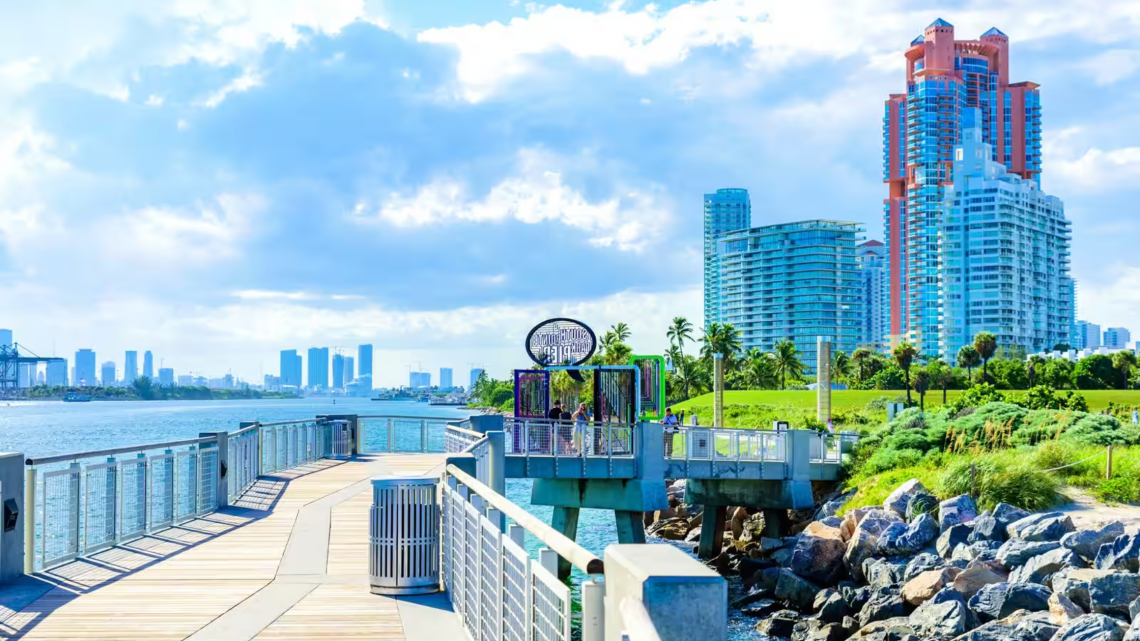 1 Washington Ave, Miami Beach, FL 33139
Is there ever a bad spot to take an unforgettable beach snap in Miami Beach?
While I hardly doubt it, there's one beach park you shouldn't miss if you want a guarantee-- and it's right on South of Fifth!
Say hello to South Pointe Park, a beautifully landscaped park with panoramic views of the Atlantic Ocean, Government Cut, and Downtown Skyline.
At South Pointe Park, you'll have access to the beach, an array of walking trails, picnic, and barbecue areas, benches, a cafe, an off-leash bark park, winding paths for running, biking, rollerblading, and skateboarding, and viewing stations with turtle-safe lighting.
For the best aesthetic photos on South Pointe Park, stroll along its 450-foot pier and savor the beautiful view of yachts passing by with the stunning Downtown Miami skyline as background-- it looks especially enchanting at sunset!
The South Pointe Pier is also a famous gathering spot for visitors and locals to fish and watch kayakers, surfers, and Jet Skiers, and coincidentally, an Instagram gem bound to help you get effortless aesthetic photos for your socials!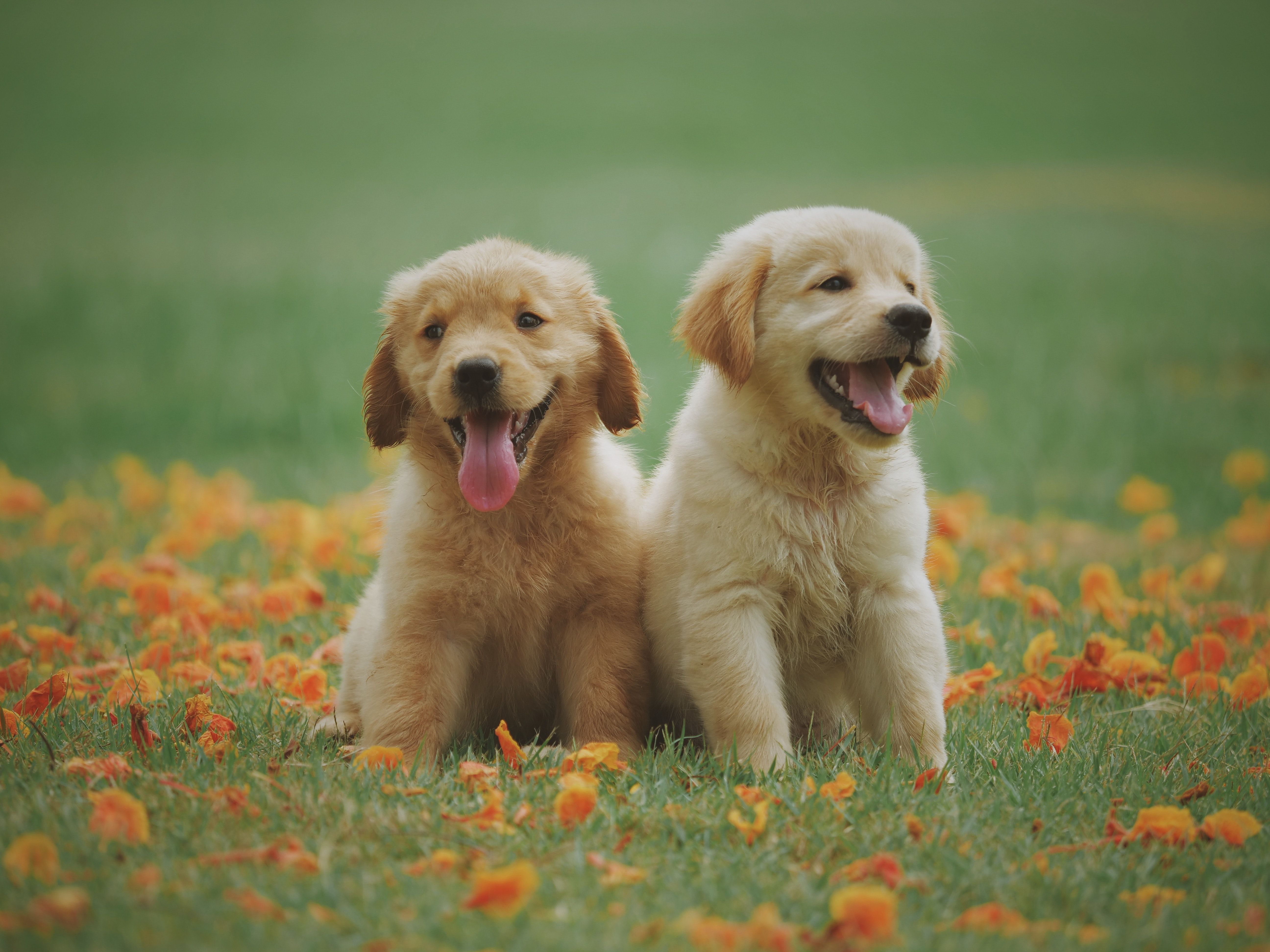 Here are the BEST dog parks in Miami. We analyzed 55 different neighborhoods in Miami, and...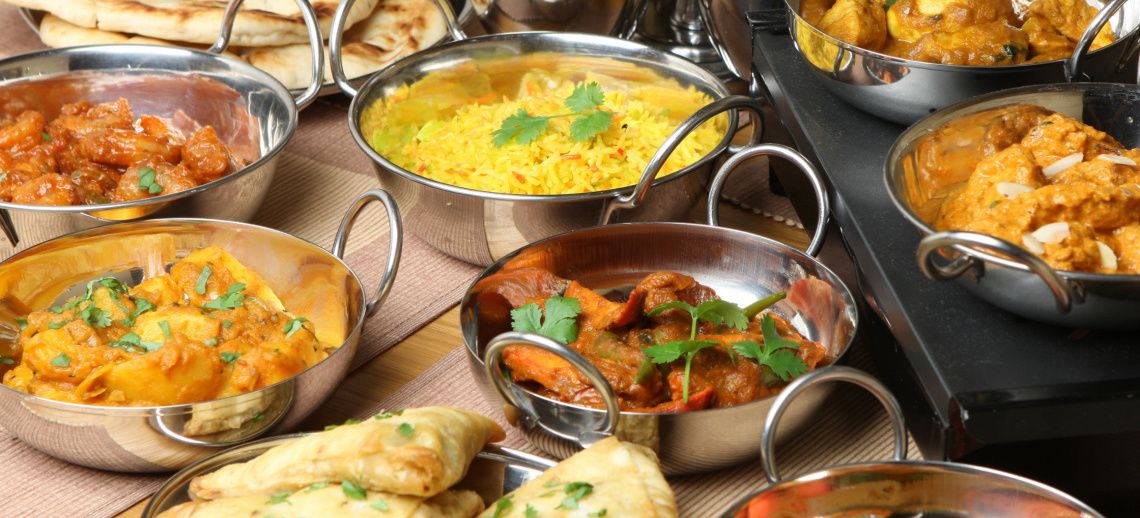 If you are a foodie or just love to eat as much as I do, here are my picks for the best pl...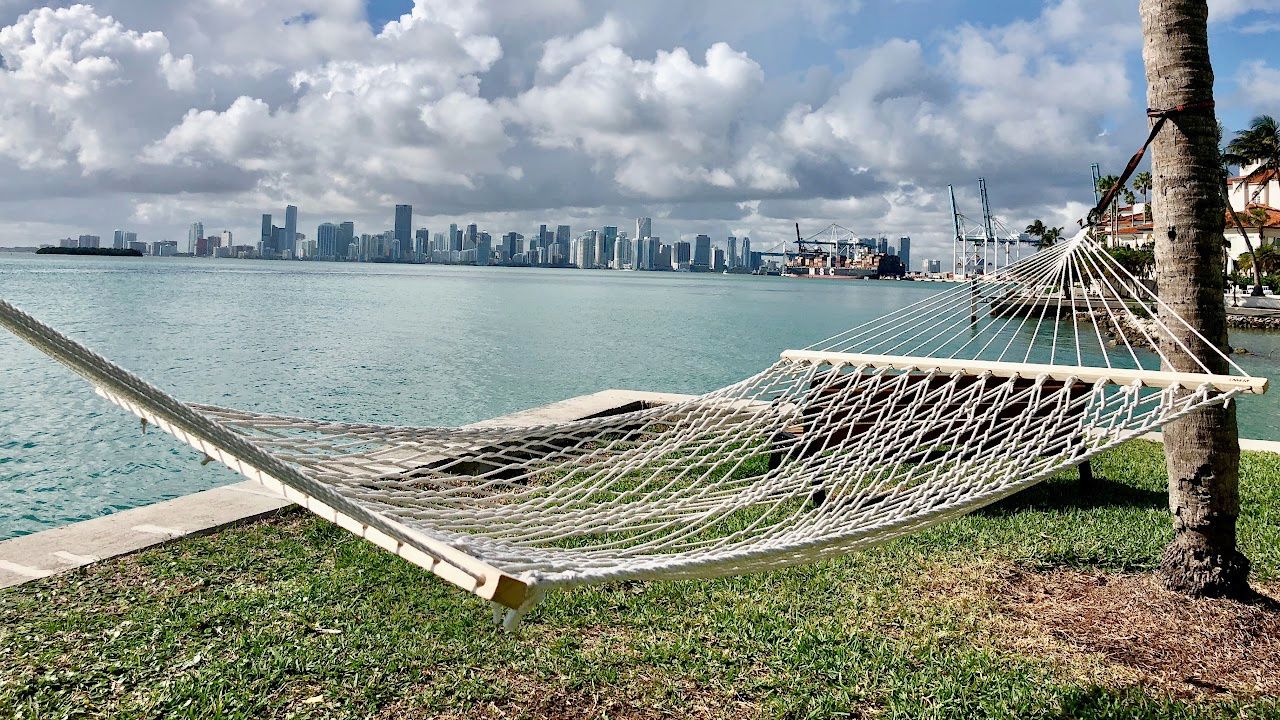 Discover Miami's top neighborhoods and schools with our comprehensive guide! Find the perf...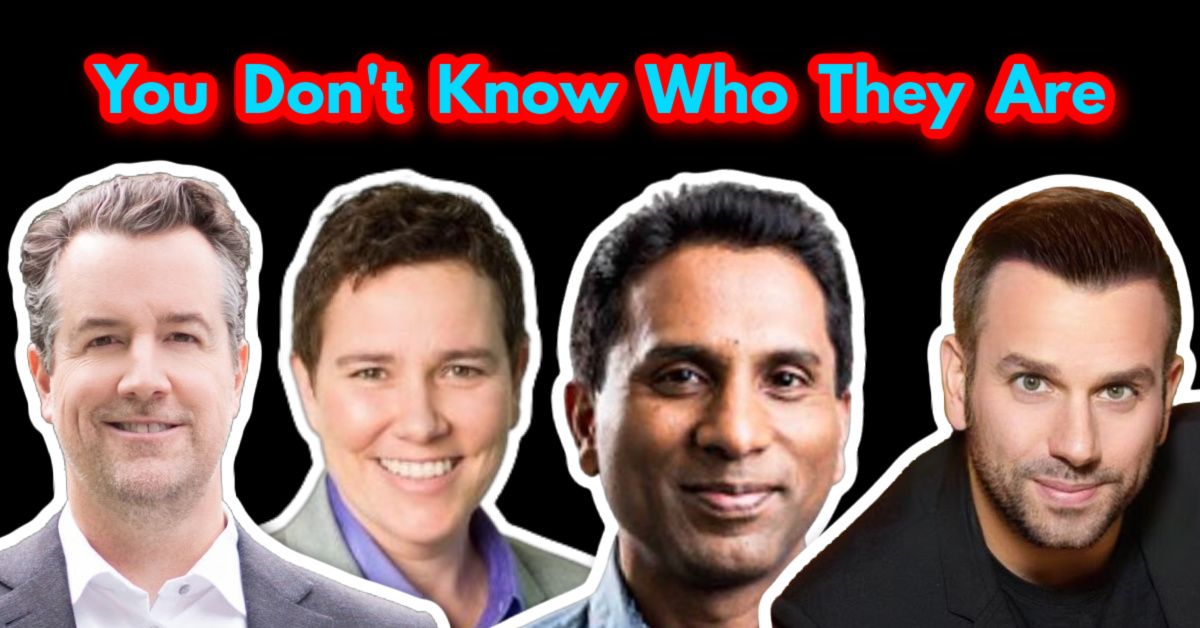 Sotheby's, Coldwell Banker, EWM, eXP, and the list goes on and on. This is absolutely why ...
Who are we?
We are the ALL IN Miami Group out of Miami.
We are Colombian, Filipino, Cuban, German, Japanese, French, Indian, Syrian, and American.
We are Christian, Hindu, and Jewish.
We are many, but we are one.
We sell luxury homes in Miami, Florida.
Although some of our clients are celebrities, athletes, and people you read about online, we also help young adults find their first place to rent when they are ready to live on their own.
First-time buyers?
All the time!
No matter what your situation or price range is, we feel truly blessed and honored to play such a big part in your life.