Top 5 Instagrammable Places in Palmetto Bay
Snap away at jaw-dropping bay vistas and alluring public spaces on Palmetto Bay, "America's Village of Parks," a community with rural old Florida charm and urban sophistication!
Situated on the shores of Biscayne Bay, Palmetto Bay is a small city with a family-friendly atmosphere and an unconventional beauty highlighted by uniquely styled street signs and artistically landscaped traffic circles.
At Palmetto Bay, you'll find a portal of natural, historical, and cultural attractions that will hold a spot in any tourist's itinerary, considering it's at the far end of Miami's circus of neon lights and 24/7 bars, albeit it's not the typical kind of scene you'd expect from a Miami-Dade community.
But don't get me wrong-- falling in love with Palmetto Bay is not as uncommon as you think, especially for nature lovers, adventure-seekers, and those who feel like going against Miami's infectious tide.
Or those looking to fill their feeds with South Florida's breathtaking natural allure!
And if you're bold enough to take a chance, visiting the charming Palmetto Bay may just be the affirmation you need to jumpstart that long-overdue South Florida escapade-- and your Instagram status!
Here are the top five Instagrammable places in Palmetto Bay.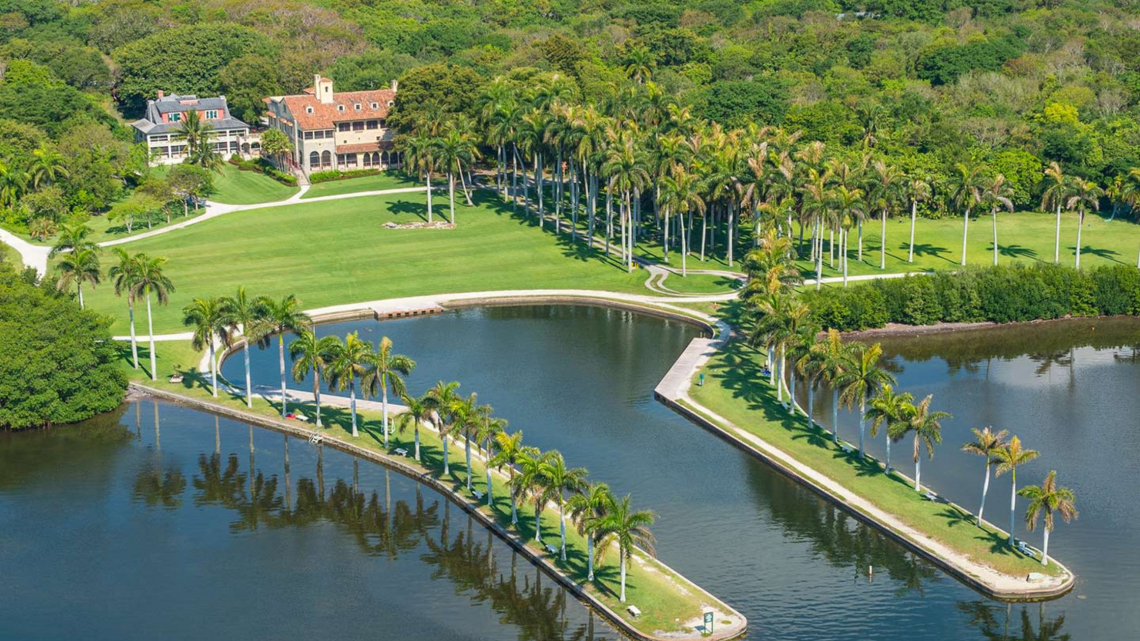 16701 SW 72nd Ave, Miami, FL 33157
Does history-nature-wildlife sound too odd of a "trio" for your liking?
Well, you won't be singing the same tune when you visit Palmetto Bay's Deering Estate!
Feast your eyes on one of South Florida's cultural assets and historic sites and Palmetto Bay's proud tourist attraction, Deering Estate, a state-protected park spread across 444 acres of coastal Miami.
Apart from being listed on the National Register of Historic Places, Deering Estate is a top destination for nature lovers and adventure-seekers, offering everything from canoe tours and bird walks to moonlit kayaking, boat tours, hiking, nature trails, eco-tours--and more!
And don't think I forgot about your social media feeds-- this famous tourist attraction is a 'sight for sore eyes' with its waterfront views and scenic ambiance!
Just imagine taking a moonlight kayak tour and going island-hopping (!!!) with the full moon shining, or riding on a guided cruise to see Stiltsville, one of Miami's most prized historic sites, to see a small village of seven colorful, stilted houses that once were the discreet playground of the rich and famous!
There won't be a frown in sight once they scroll through your socials!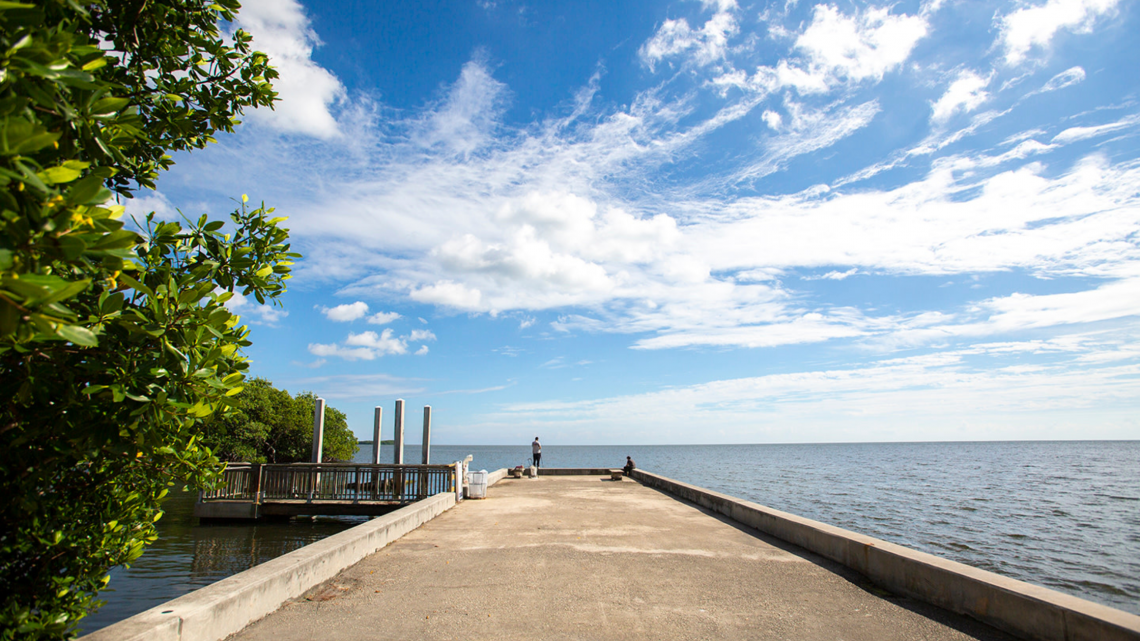 2) Deering Estate People's Dock
Biscayne Bay, Palmetto Bay, FL 33157
I'll let you in on another secret-- there's a (not-so) little gem waiting for you on Deering Estate, and it offers you the best seat in the house to catch the sunrise or the sun setting over the whole property!
Folks, I'm talking about the Deering Estate People's Dock!
Safe to say, it's the most Instagrammable spot in the whole estate, and that's saying a lot!
At the People's Dock, you can enjoy birdwatching, manatee and dolphin sighting, family fishing, and even small picnics!
Best of all, come sunrise or sunset, you can just whip out your phone and take the most beautiful photos you can ever imagine-- without effort, nonetheless!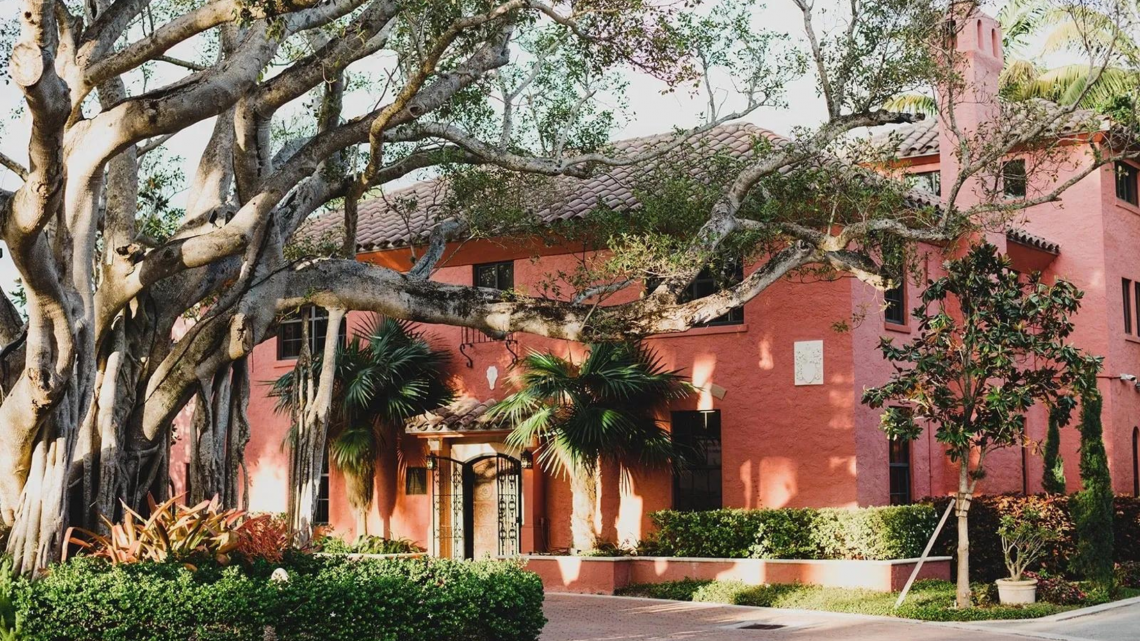 17301 Old Cutler Rd, Palmetto Bay, FL 33157
Are you ready for another round of history and Palmetto Bay's innate beauty?
Let's not beat around the bush-- your Instagram followers await!
Say hello to the famous Thalatta Estate, a beautiful two-story vintage residence designed and built by the Connett family, one of the few homes to grace the shores of Biscayne Bay since the early 19th century.
At Thalatta Estate, you'll find a sprawling property of more than four acres offering unobstructed views of Biscayne National Park, a haven of herons, pelicans, marine iguanas, and other plant and wildlife common to the protected mangroves of the South Miami-Dade coastline.
And aside from the scenic views and wildlife heading your way, the Mediterranean-Revival home is a beautiful structure itself, reflecting an architectural style prevalent after the boom era, with a tower on the third story to add an element of uniqueness!
This Palmetto Bay destination is IG-worthy in its own league-- you can't tell me otherwise!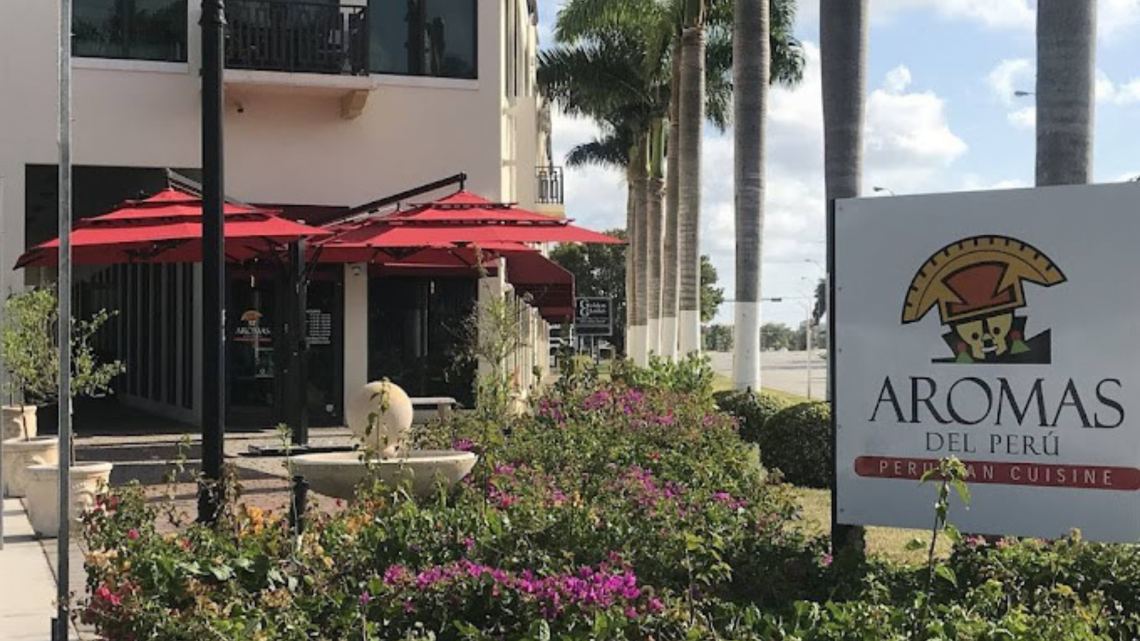 17225 S Dixie Hwy STE 100, Palmetto Bay, FL 33157
Watch as exceptional food and an Insta-worthy ambiance come together to provide a gastronomic experience like no other!
Ladies and gents, Aroma Del Peru!
Offering authentic Peruvian food fare, a menu of traditional Creole cuisine with classic-style Aromas of Peru, and current food innovations that respect old traditions, Aromas del Peru is a Palmetto Bay favorite that has captured the hearts of locals and tourists alike.
We're talking about Peruvian favorites, well-loved Peru drinks, and the like, plus a few dishes with Asian and American-inspired dishes exclusive to Aromas del Peru-- all plated in an intricate display worthy of a spot on your #foodporn thread!
Count in Aromas del Peru's stylish and straightforward interiors, rustic wooden tables, and chic, covered outdoor seating, and you'll get a pleasurable and memorable dining experience each time!
How's that for Instagram-worthy?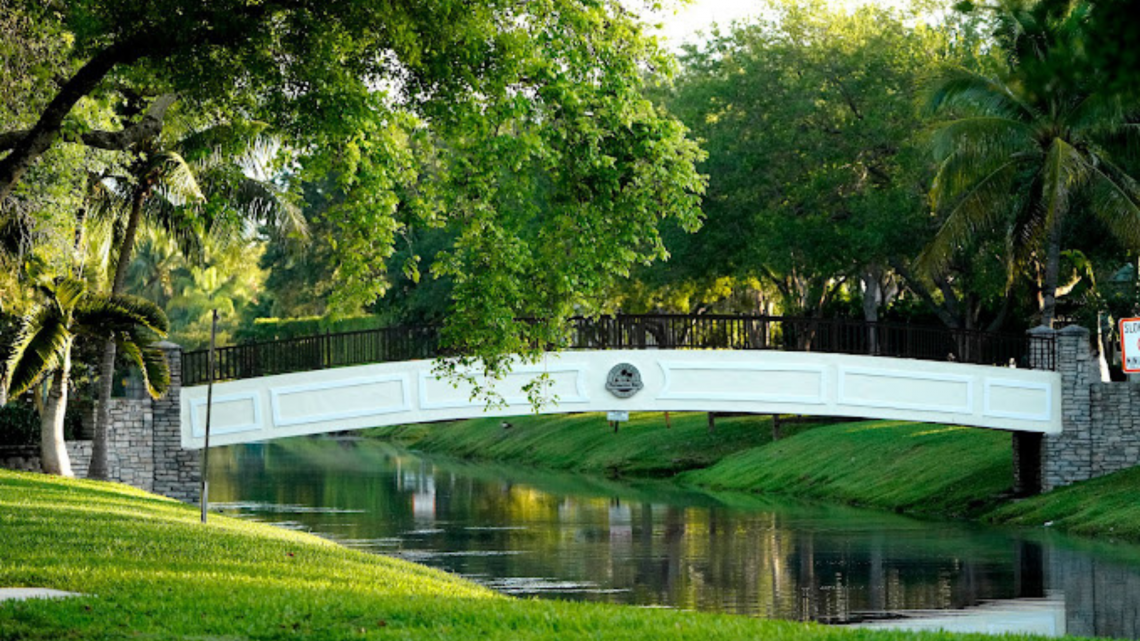 7895 SW 152nd St, Palmetto Bay, FL 33157
"America's Village of Parks," did you say?
Well then, I can end this blog without recommending a gorgeous park for your socials, can I?
Take a look at Coral Reef Park, a beautiful nature spot tucked away in Palmetto Bay's serene residential spaces with a canal deep enough for kayaking and landscaping that makes the most of Miami's tropical climate!
At Coral Reef Park, you can soak in some peace and quiet at the Ken Robinson Meditation Garden and Gazebo, bring a kayak and paddle down the canal that runs through the park, run around its large, grassy fields, or try your hand at beach volleyball, football, soccer, tennis, or racquetball.
At the Ken Robinson Meditation Garden and Gazebo, you'll find a beautiful white bridge where you can cross over to the other side of the park, and let me tell you, it's one of the best photo-taking spots in Coral Reef Park!
You can't miss out on this beauty!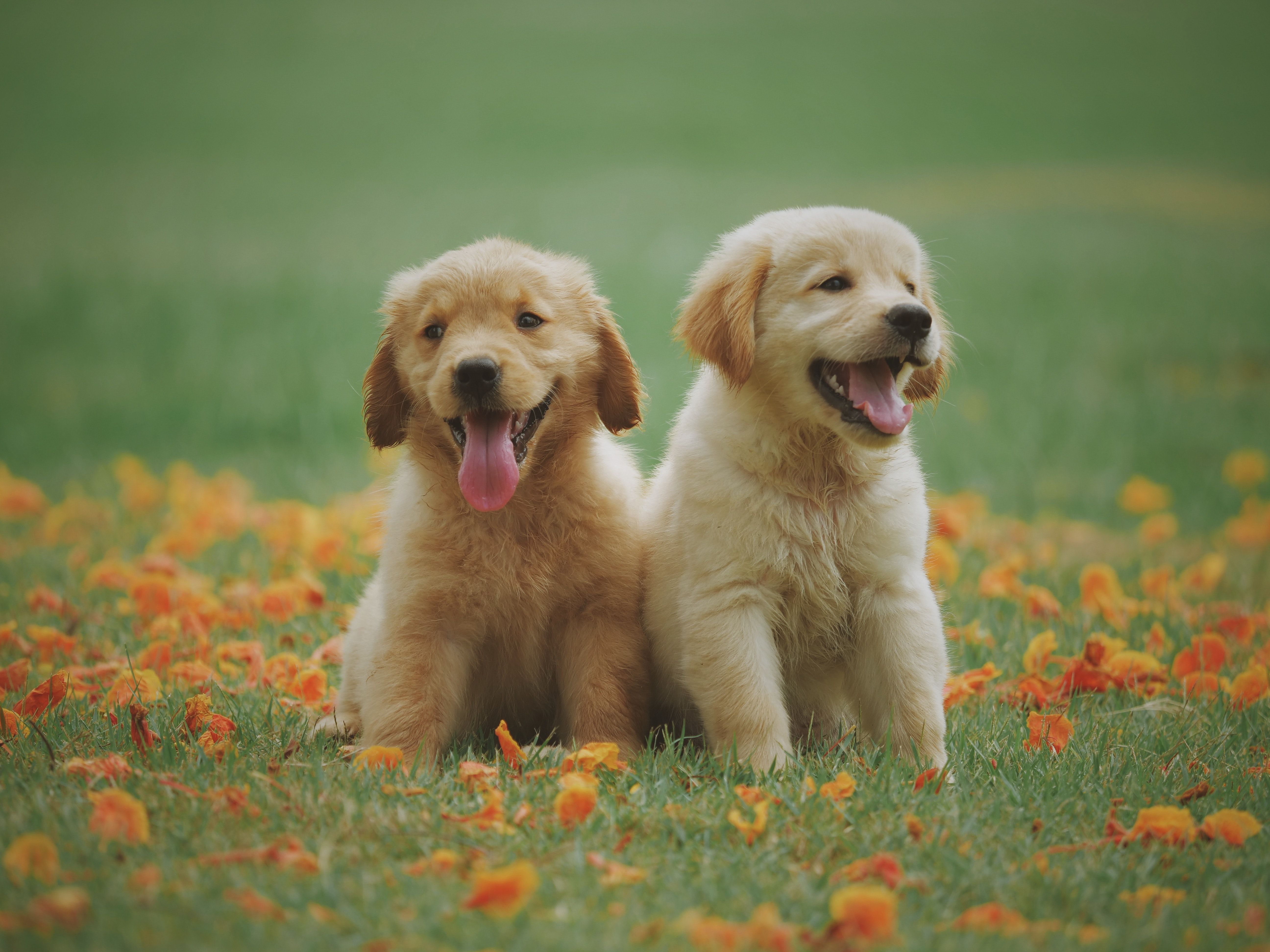 Here are the BEST dog parks in Miami. We analyzed 55 different neighborhoods in Miami, and...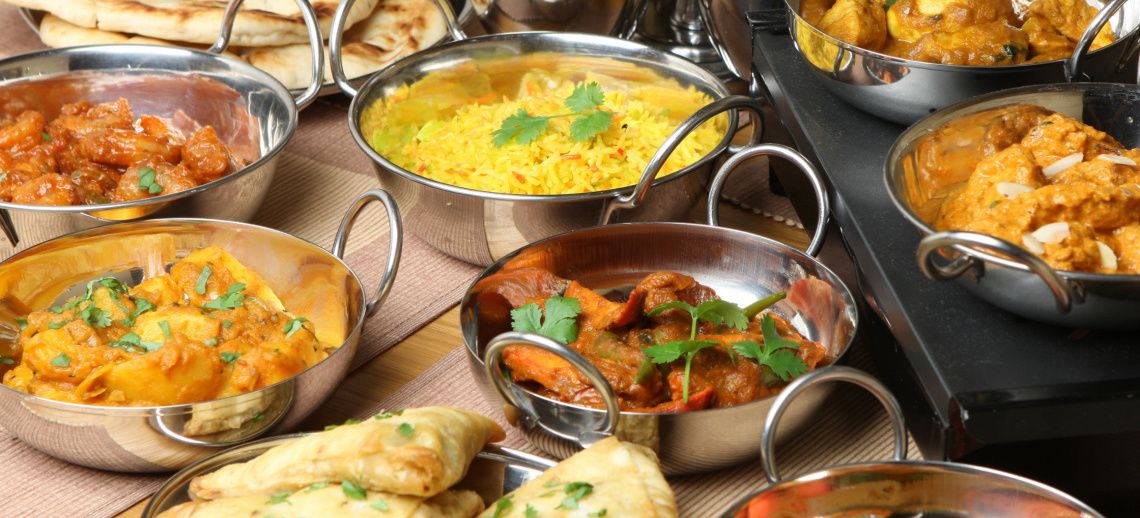 If you are a foodie or just love to eat as much as I do, here are my picks for the best pl...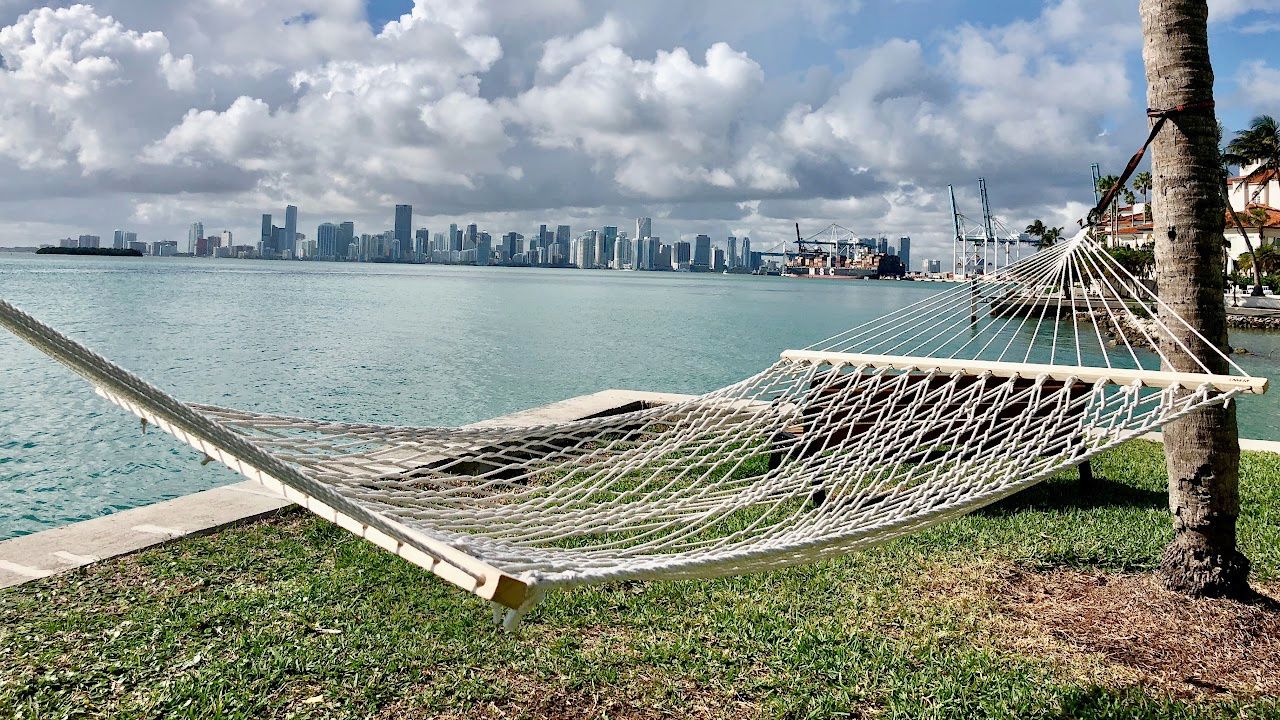 Discover Miami's top neighborhoods and schools with our comprehensive guide! Find the perf...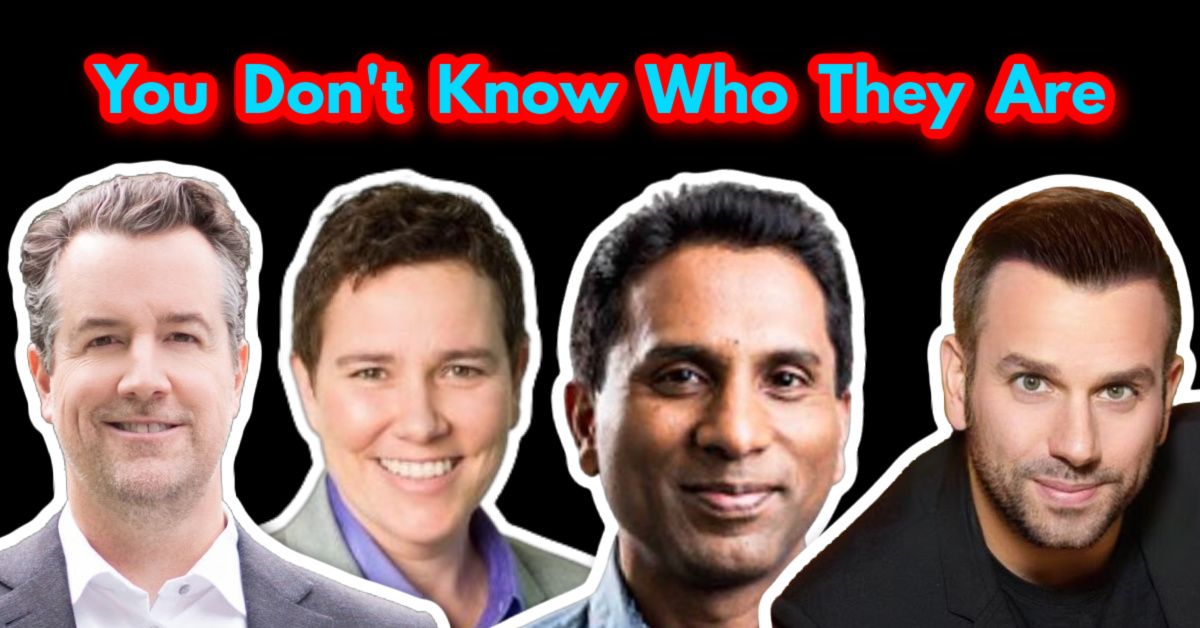 Sotheby's, Coldwell Banker, EWM, eXP, and the list goes on and on. This is absolutely why ...
Who are we?
We are the ALL IN Miami Group out of Miami.
We are Colombian, Filipino, Cuban, German, Japanese, French, Indian, Syrian, and American.
We are Christian, Hindu, and Jewish.
We are many, but we are one.
We sell luxury homes in Miami, Florida.
Although some of our clients are celebrities, athletes, and people you read about online, we also help young adults find their first place to rent when they are ready to live on their own.
First-time buyers?
All the time!
No matter what your situation or price range is, we feel truly blessed and honored to play such a big part in your life.