Top 5 Instagrammable Places in North Beach
Take effortless shots of Miami Beach's sandy stretch of tranquility at North Beach, an equally chill beachfront community with a small-town atmosphere, hailed the unofficial "hidden gem" of Miami Beach!
Occupying the northernmost section of Miami Beach (hence, its name), North Beach collectively refers to the communities of the Isles of Normandy, Biscayne Point, and La Gorce, roughly bounded by 63rd Street and Indian Creek Drive to the south and 87th Terrace to the north.
North Beach is a largely residential area, unlike other parts of Miami Beach, which means fewer tourists visit this side of the beach annually, but let me tell you, it's far from being a SLEEPER community!
While undeniably overlooked in favor of the flashy and glamorous South Beach, North Beach boasts a culturally diverse population and vibrant and eclectic aura, plus a lot of shopping and dining (much like most parts of Miami Beach), but with a heavy emphasis on small, local gems.
Of course, there's also the peaceful stretch of the beach (which we all love!), more affordable beachfront accommodations than other Miami Beach areas, and beautifully unique Instagrammable hideaways guaranteed to glam up your feeds (which we love even more!).
Are you ready to open your eyes and hearts to a different side of Miami Beach?
Here are the top five Instagrammable places in North Beach.
4385 Collins Ave, Miami Beach, FL 33140
Treat yourself to a dreamy dining experience at Cecconi's Miami, a picture-perfect beachside restaurant that feels cut right out of a Miami movie scene.
It's as Instagram-worthy as it gets, as you'll soon find out!
Tucked away in the chic digs of Soho Beach House, Cecconi's is a lovely Italian eatery nestled in a beautiful outdoor courtyard with trees draped in twinkling white lights and trellises covered in ivy.
Yes, pretty much a whole experience in itself.
Cecconi's is always buzzing, as expected, as it's a place where locals mingle with hotel guests for breakfast, lunch, and dinner-- couples also choose this romantic spot to dine at night.
Unsurprisingly, their menu also hits the right spot, with no-brainer favorites like handmade burrata, spicy spaghetti with lobster, and wood-oven pizzas such as the coveted pie fashioned with truffle, zucchini blossoms, and goat cheese.
You could say Cecconi's gives you a match made in heaven-- good food, the best dining scene, and the perfect company!
Could it be more irresistible than this?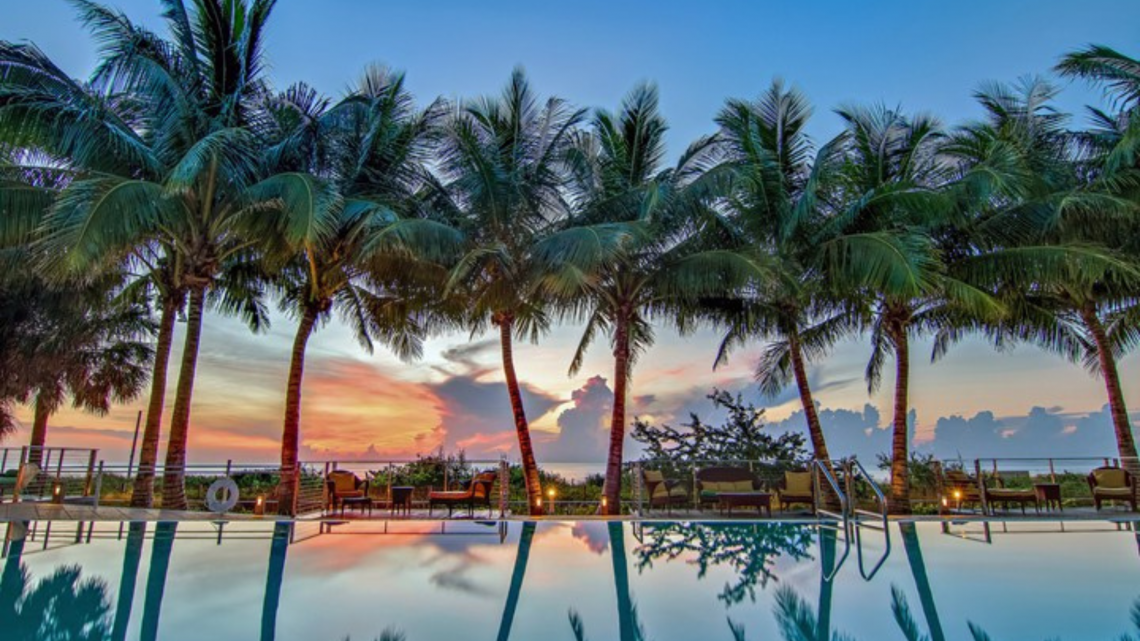 2) Carillon Miami Wellness Resort
6801 Collins Ave, Miami Beach, FL 33141
Splurging on accommodations while traveling is USUALLY a bad idea, but at this swanky North Beach resort, you'll never have to think twice!
Welcome to Carillon Miami Wellness Resort, a luxury hotel with a welcoming contrast to North Beach's unpretentious vibe.
Promising innovative wellness and balanced indulgence in one extraordinary beachfront setting, Carillon Miami Wellness Resort is where guests can come for a nourishing journey for the body and soul, align their physical and mental health, dine on vibrantly fresh, organic cuisine at the ocean's edge, and savor a stay at modern luxury apartments!
But the premium amenities aren't the only things waiting for you at Carillon Miami Wellness Resort!
At Carillon Miami Wellness Resort, guests can also take in gorgeous views of the Atlantic Ocean or Miami skyline from floor-to-ceiling windows in the comfort of their one- and two-bedroom luxury apartments-- the best backdrop you can have for your Instagram photos!
Carillon Miami Wellness Resort is also known for having one of the most exclusive spas on Miami Beach, the Carillon Spa & Beach Club, where guests enjoy a unique and comprehensive mixture of Western, Eastern, Alternative, and Aesthetic medicine for custom treatment plans and impactful results!
For more of Carillon Miami Wellness Resort, dine in at any of their three on-site restaurants, down a freshly brewed cup of coffee with a selection of delicious pastries at The Corner Store, sweat it out at their cutting-edge fitness center, take a dip at the Cabana Pool, and enjoy private beach access any time of the day!
Comfort, relaxation, and a promise of effortless photos on North Beach?
It's a no-brainer!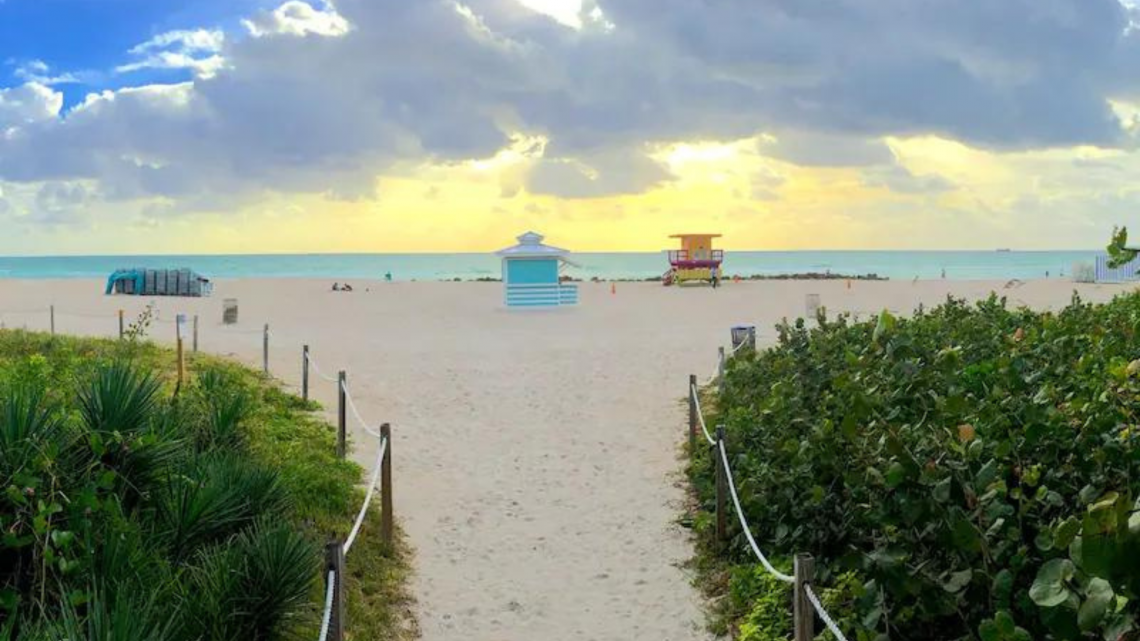 8328 Collins Ave, Miami Beach, FL 33141
Imagine enjoying an extensive stretch of sand and taking glamorous beach snaps without anyone hovering over the view.
Well, the daydream is over, thanks to North Beach Oceanside Park!
Offering a slice of beach matched with lush tropical landscaping, the North Beach Oceanside Park is one of North Beach's most Instagrammable spots, a beach park bordered by a row of dunes leading to an open expanse of tranquil beach and plenty of room to spread out and listen to the sounds of the waves as you soak up the sun.
And yes, like I said, you won't have to battle over beach turf here, so relax and take your time walking on the beach in this picturesque, serene setting!
And take plenty of photos too!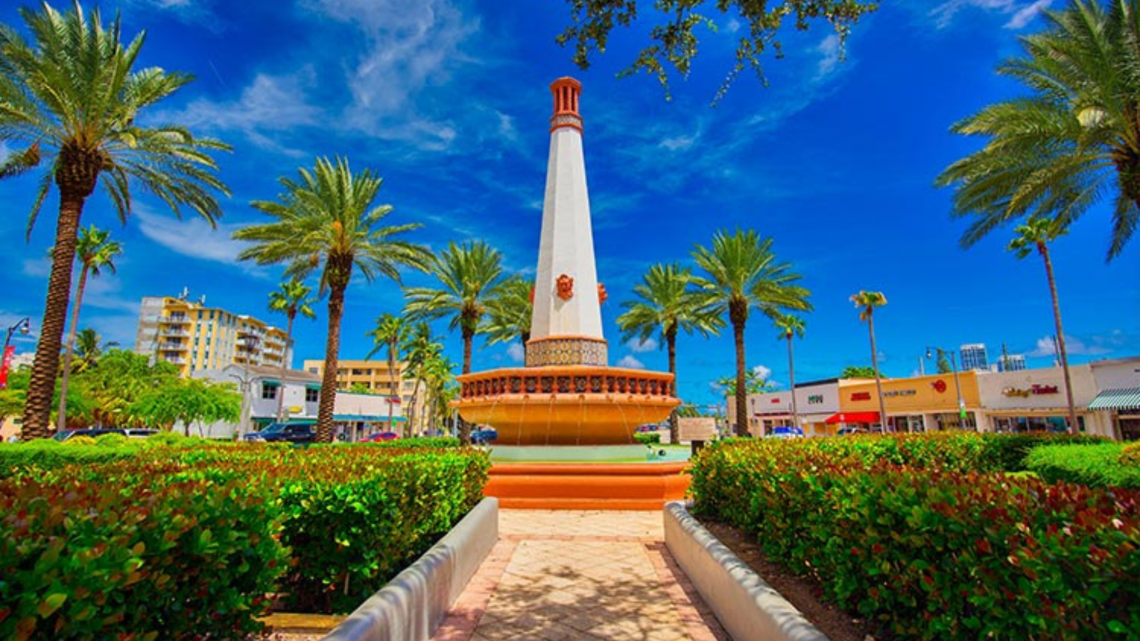 4) Vendome Fountain - Normandy Fountain
7802 Rue Vendome, Miami Beach, FL 33141
For a tinge of vintage to your photos, don't forget to drop by North Beach's Vendome Fountain, a Hispanic monument located in the central square!
While the stone and tile Vendome Fountain has been a centerpiece of northern Miami Beach since 1925, it has undergone repainting and restoration campaigns, leaving it non-functioning and altered from its original intent.
Nonetheless, the famous landmark is still a crowd-favorite with tourists, especially those looking to join in fun local happenings and celebrations after a few rounds of snaps-- yes, this beautiful piece of history is also a popular event venue for mini pop-ups, parties, and shows!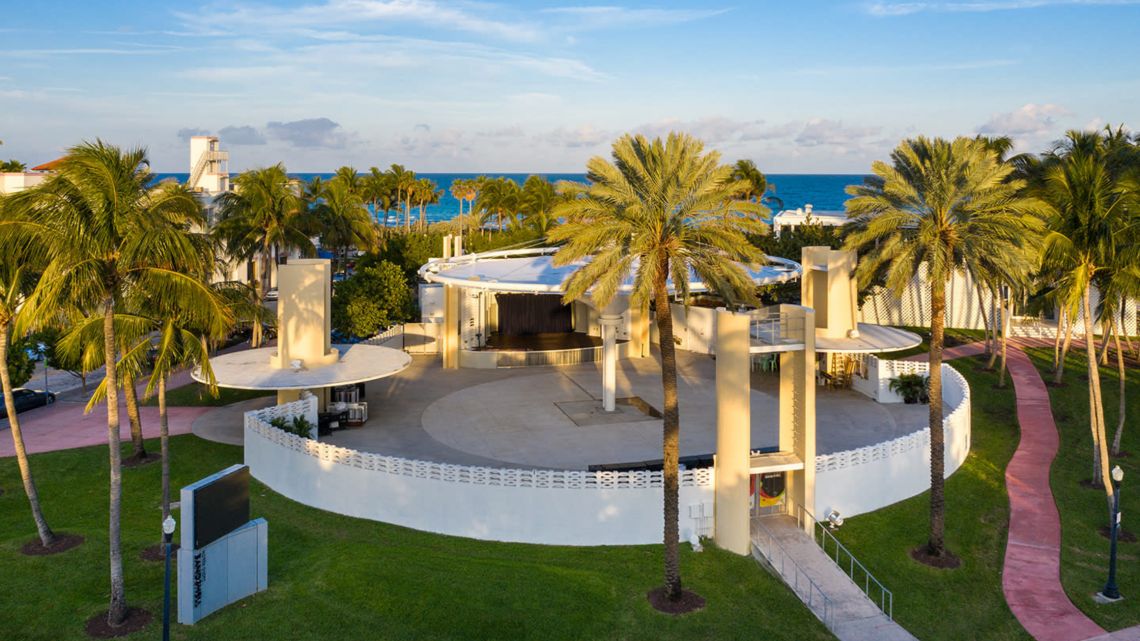 7275 Collins Ave, Miami Beach, FL 33141
Who's up for a little nightlife and entertainment around North Beach?
While you won't often see these two linked to a chill neighborhood like North Beach, bopping events, concerts, and memorable performances are only an arm's reach, thanks to the Miami Beach Bandshell!
Hailed the center of North Beach's cultural arts scene since '61, the Miami Beach Bandshell is a beautiful open-air Amphitheater hosting concerts and events almost every night, ranging from dance band nights to indie concerts and a significant community gathering place.
And get this-- this charming Amphitheater is also on the National Register of Historic Places as a prime example of MiMo architecture!
A beautiful Instagrammable destination with al fresco concerts made enjoyable by the ocean breeze?
Will there ever be a more magical scene?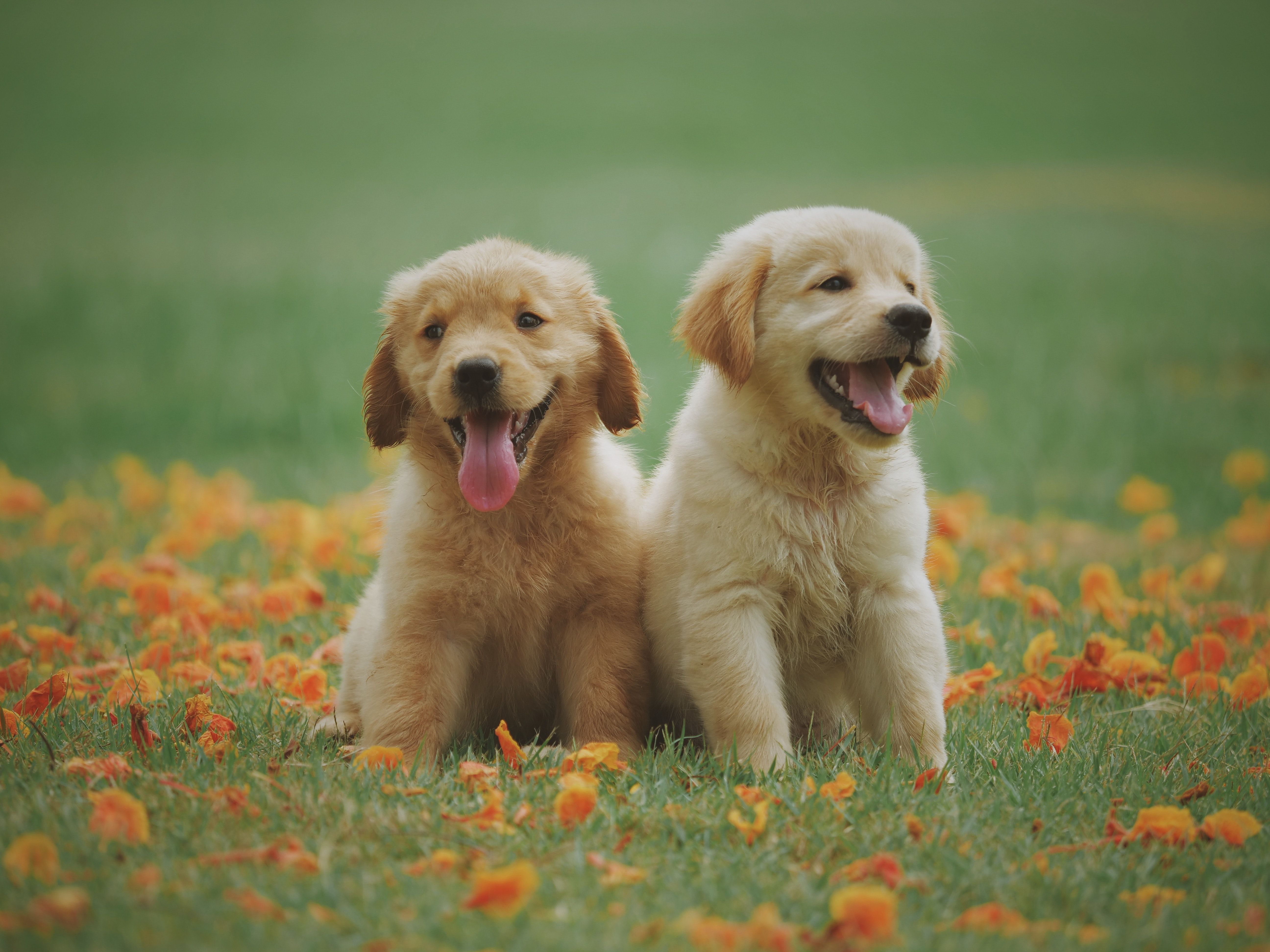 Here are the BEST dog parks in Miami. We analyzed 55 different neighborhoods in Miami, and...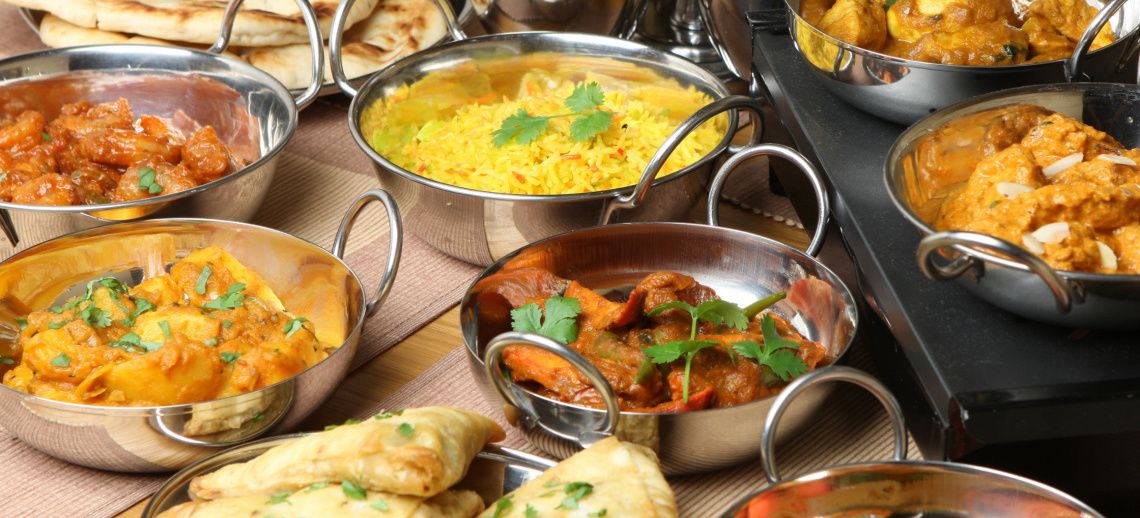 If you are a foodie or just love to eat as much as I do, here are my picks for the best pl...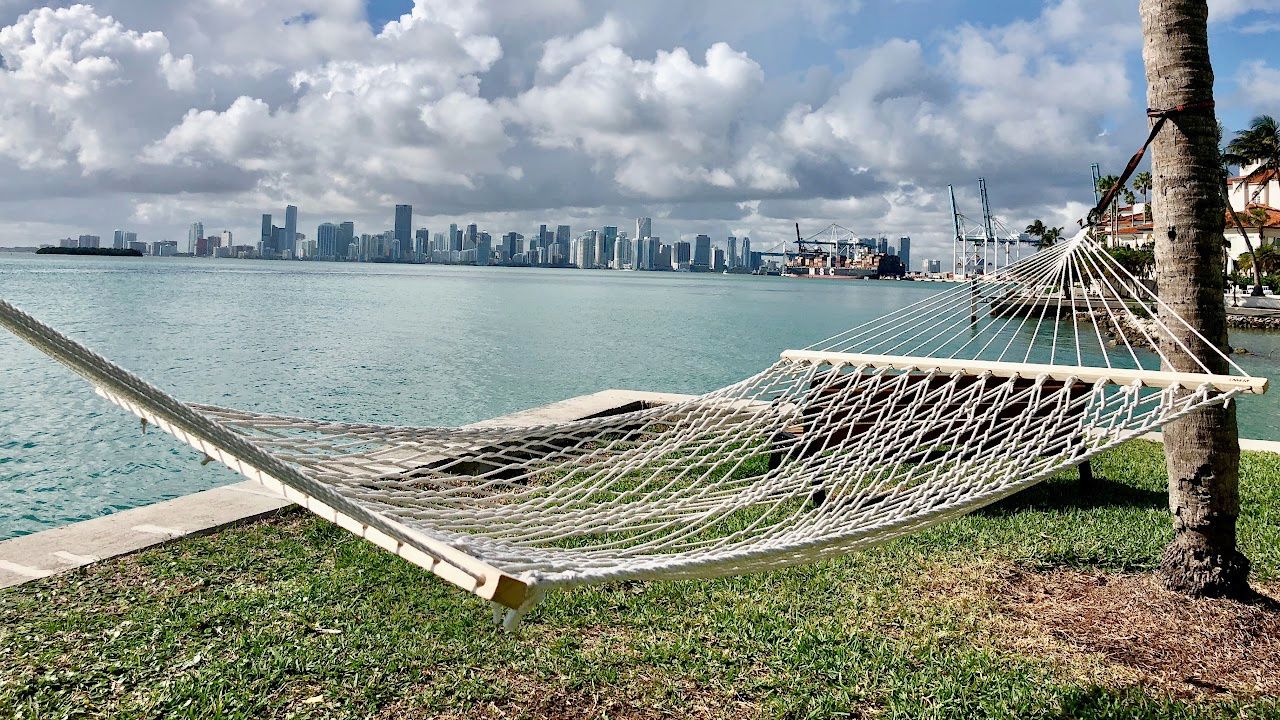 Discover Miami's top neighborhoods and schools with our comprehensive guide! Find the perf...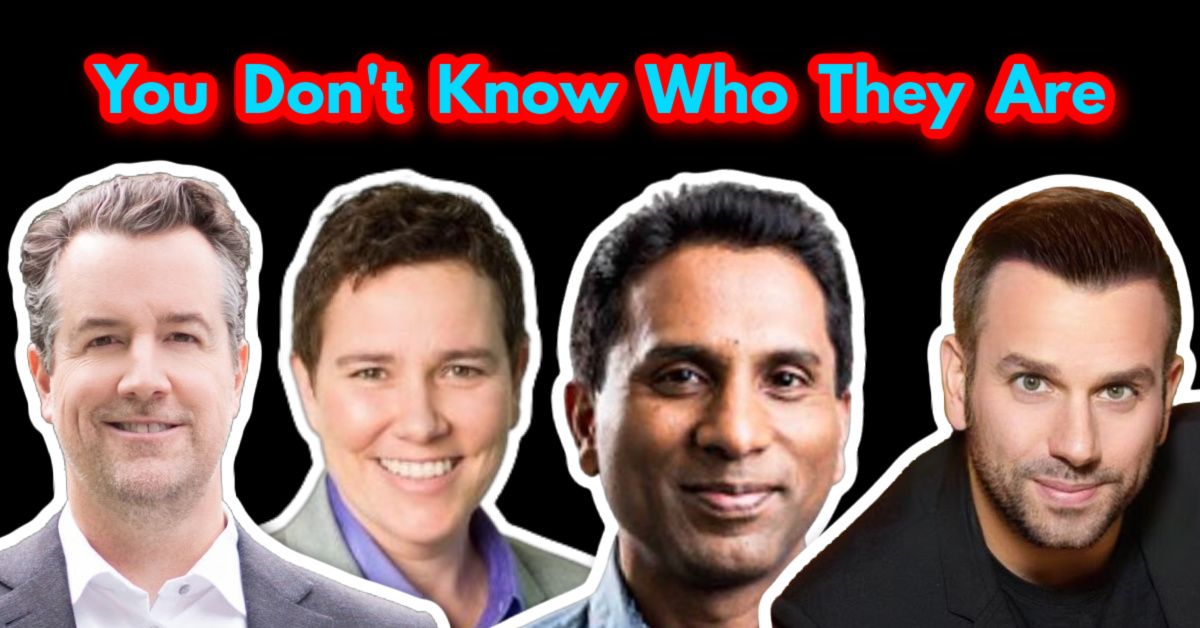 Sotheby's, Coldwell Banker, EWM, eXP, and the list goes on and on. This is absolutely why ...
Who are we?
We are the ALL IN Miami Group out of Miami.
We are Colombian, Filipino, Cuban, German, Japanese, French, Indian, Syrian, and American.
We are Christian, Hindu, and Jewish.
We are many, but we are one.
We sell luxury homes in Miami, Florida.
Although some of our clients are celebrities, athletes, and people you read about online, we also help young adults find their first place to rent when they are ready to live on their own.
First-time buyers?
All the time!
No matter what your situation or price range is, we feel truly blessed and honored to play such a big part in your life.