Top 5 Instagrammable Places in Midtown
Dabble in the art and culture of vibrant Midtown, a six-block community with an electric culture, unforgettable drinks and dining, and something crazy to look at on every block-- including the most Instagrammable spots on the funky side of Miami!
Lying between two iconic art districts, north of Downtown Miami, bounded by the street-art-famous Wynwood to its west, luxurious waterfront Edgewater to its east, and chic Design District to its north is Midtown, a tiny pedestrian-friendly neighborhood brimming with industrial-chic art galleries, cutting-edge contemporary skyscrapers, and world-class shopping.
A one-stop destination for art lovers and shopaholics alike, the pocket-sized neighborhood is a sight to behold-- bars, clubs, art hotspots, cafes, world-class dine-ins, boutiques, the works!
Unsurprisingly, this fast-rising neighborhood has remained one of Miami's places to be, especially for those who fancy the hip, cool, eclectic, and delicious!
Oh, and a must-visit destination for the most unforgettable photos around Magic City, too!
Here are the top five Instagrammable places in Midtown.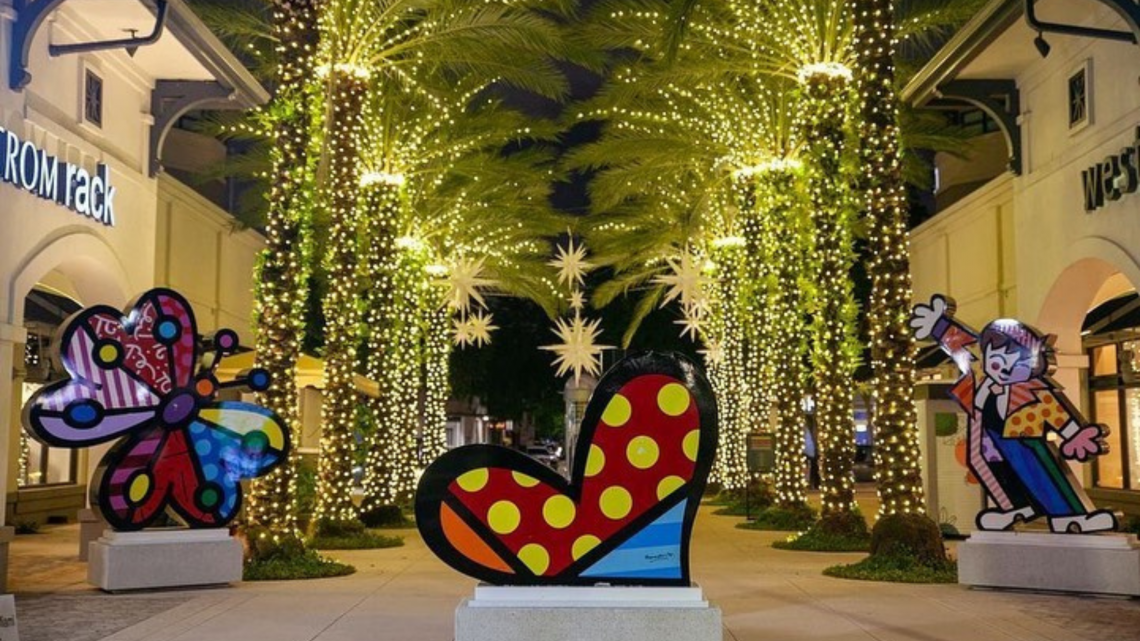 3401 N Miami Ave, Miami, FL 33127
Shopping with a side of IG-worthy snaps, did you say?
It's not such an odd combo, especially at The Shops at Midtown!
Welcome to Midtown's most famous tourist spot, a diverse, open-air shopping destination with various retailers, restaurants, public art installations, and some of the most Instagrammable places in the heart of the community, a.k.a, The Shops at Midtown!
Target, Guess, HomeGoods, Marshalls, Italian food, classic American treats, the yummiest desserts, and Romero Britto's colorful art displays-- all these and much more in one place!
That's how perfect The Shops at Midtown is for your shopping, tummy, AND social media posting extravaganza!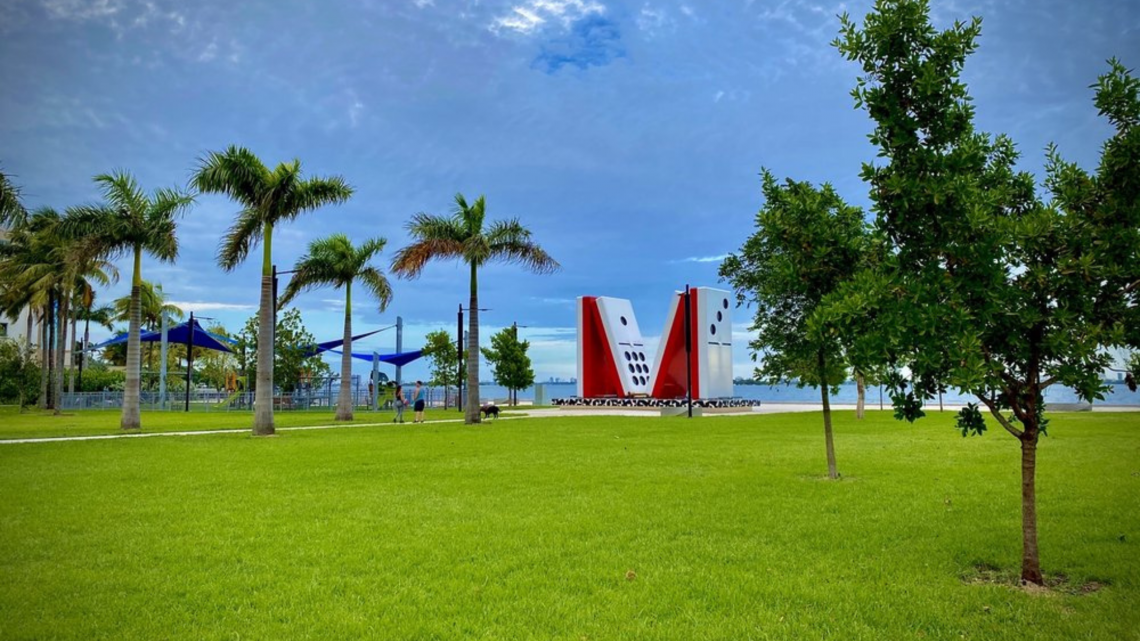 3808 NE 6th Ave, Miami, FL 33137
Are you ready to see a "greener" side of The Shops at Midtown?
Who would've known that a shopping A-lister is home to a beautiful, Insta-worthy pocket park, too?
Time for some nature shots!
Marvel at Jose Milton Park at E. Albert urban park, perfect in its simplicity with its well-manicured, thoughtfully planned lawn, winding paths, playground, kayak ramp, and stunning, unobstructed views of Biscayne Bay.
Its three-acre space offers a large grassy area for picnics, a concrete area right before the water with benches, gorgeous palm trees, foliage, and an iconic "M" sculpture made of giant dominos frequented by Instagram snappers around the city!
Undoubtedly a dreamy hidden gem that deserves a slot on your feeds!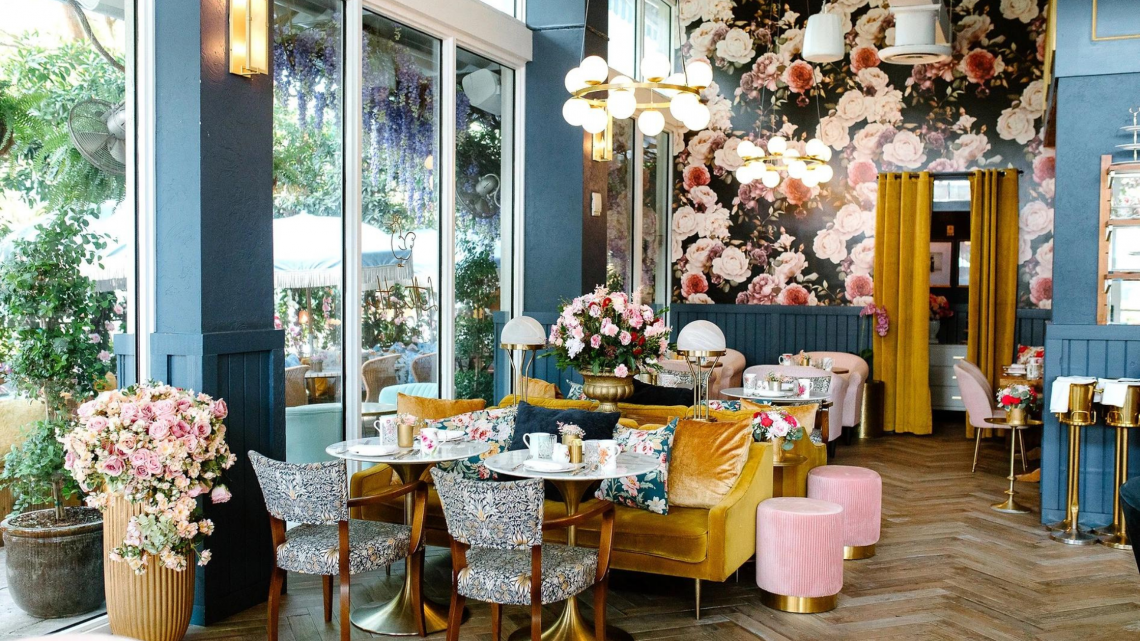 3) Little Hen
3451 NE 1st Ave Suite 100/102, Miami, FL 33137
Surprise your senses and palates with good food and the classiest ambiance that'll make your followers drool with envy-- you're in Little Hen, a contemporary breakfast and brunch boutique in Midtown!
An English-inspired breakfast and brunch destination with a dedication to high-quality ingredients and freshly sourced food, dreamy interiors of soft pastels, homely accents, and luxurious touches, the Little Hen brings the best of breakfast and lunch with global ingredients and flavors that make up favorite classics and modern fare.
Yes, you read it right!
Not only is Little Hen a local go-to for early morning fuel and Afternoon tea, but it's also a famous attraction for social media superstars, jet setters, and anyone who dreams of an aesthetic Instagram feed!
A plate of buttermilk pancakes and unlimited Insta-worthy shots-- who could resist?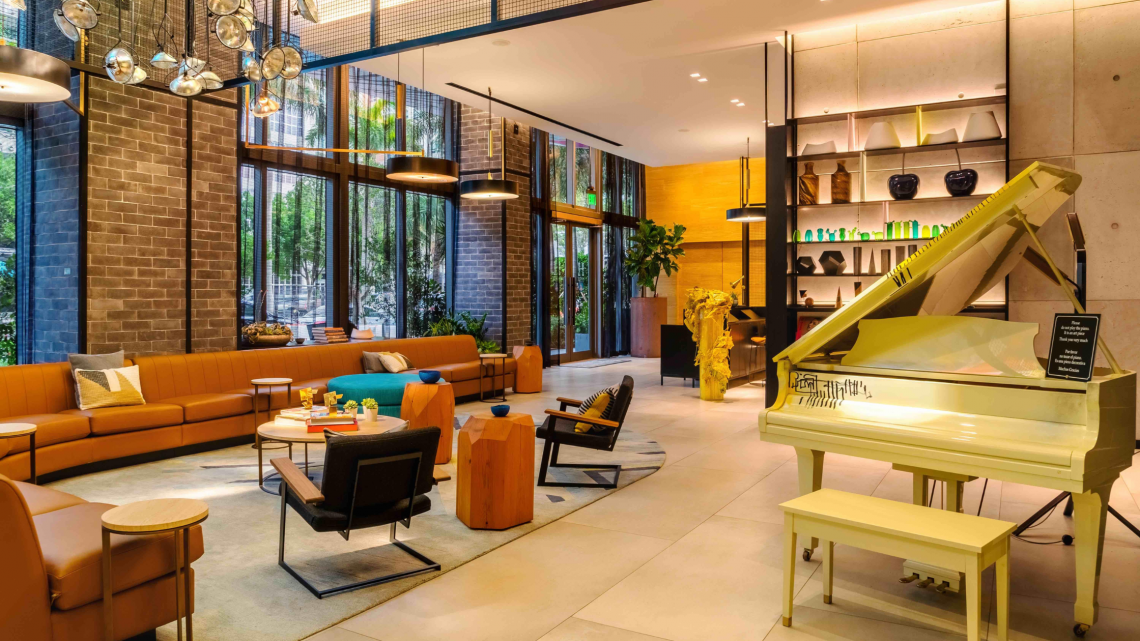 101 NE 34th St, Miami, FL 33137
Are you looking for a room for your Midtown escapade?
Don't just settle for less-- do it Hyde Midtown Miami way!
A hip hotel taking inspiration from today's most provocative creators of fashion and art by making high design part of everyday life with eclectic and authentic amenity spaces for lounging, fitness, and entertainment, the Hyde Midtown Miami offers a festival-inspired getaway in one of Miami's coolest communities-- and the best backgrounds for your Midtown snaps too!
At Hyde Midtown Miami, stylish and state-of-the-art are an understatement, considering its unparalleled luxury amenities-- a vast pool, tennis court, fitness centers with the latest equipment, a small golfing area, a business and meeting center, and A DOG PARK for your four-legged companion!
Meanwhile, the Hyde Midtown Miami accommodations are a mix of studios and suites featuring stunning interiors by David Rockwell and breathtaking Miami city views, all equipped with a spacious bathroom and shower area, comfortable beds, a kitchenette with fridge, microwaves, Allesi china and flatware, and a minibar curated with Hyde Midtown Miami signature items!
Hyde Midtown Miami is also a preferred venue for contemporary art exhibitions, which is, by the way, open to the public, so if you've already got a different hotel for your trip in mind, Hyde Midtown Miami is STILL a top, artsy Instagram spot to visit while you're in Midtown!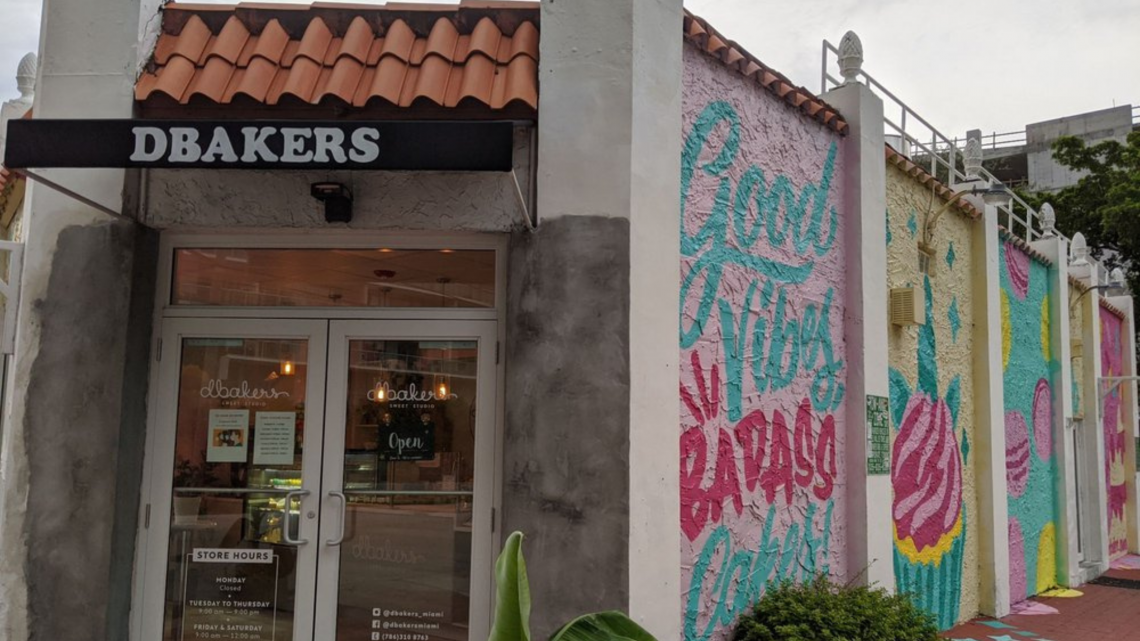 3501 NE 2nd Ave, Miami, FL 33137
Are you ready for the most scrumptious bakery in Midtown?
Well, Dbakers is here to represent, and boy, I'm sure they're not going to disappoint-- your sweet tooth AND your Instagram feed!
Boasting a menu of artisan cakes, delicious cupcakes, cream puffs, and other baked goodies--all done uniquely and creatively, the Dbakers fulfills all your dessert cravings and fantasies--without breaking the bank!
Come by for some macarons, a custom cake, a big box of cupcakes, or a whole pie (or two), and take some snaps by their murals just outside the shop, all inspired by baking and sweets.
With Dbakers, there's always room for dessert and an opportunity for #foodporn snaps and aesthetic shots!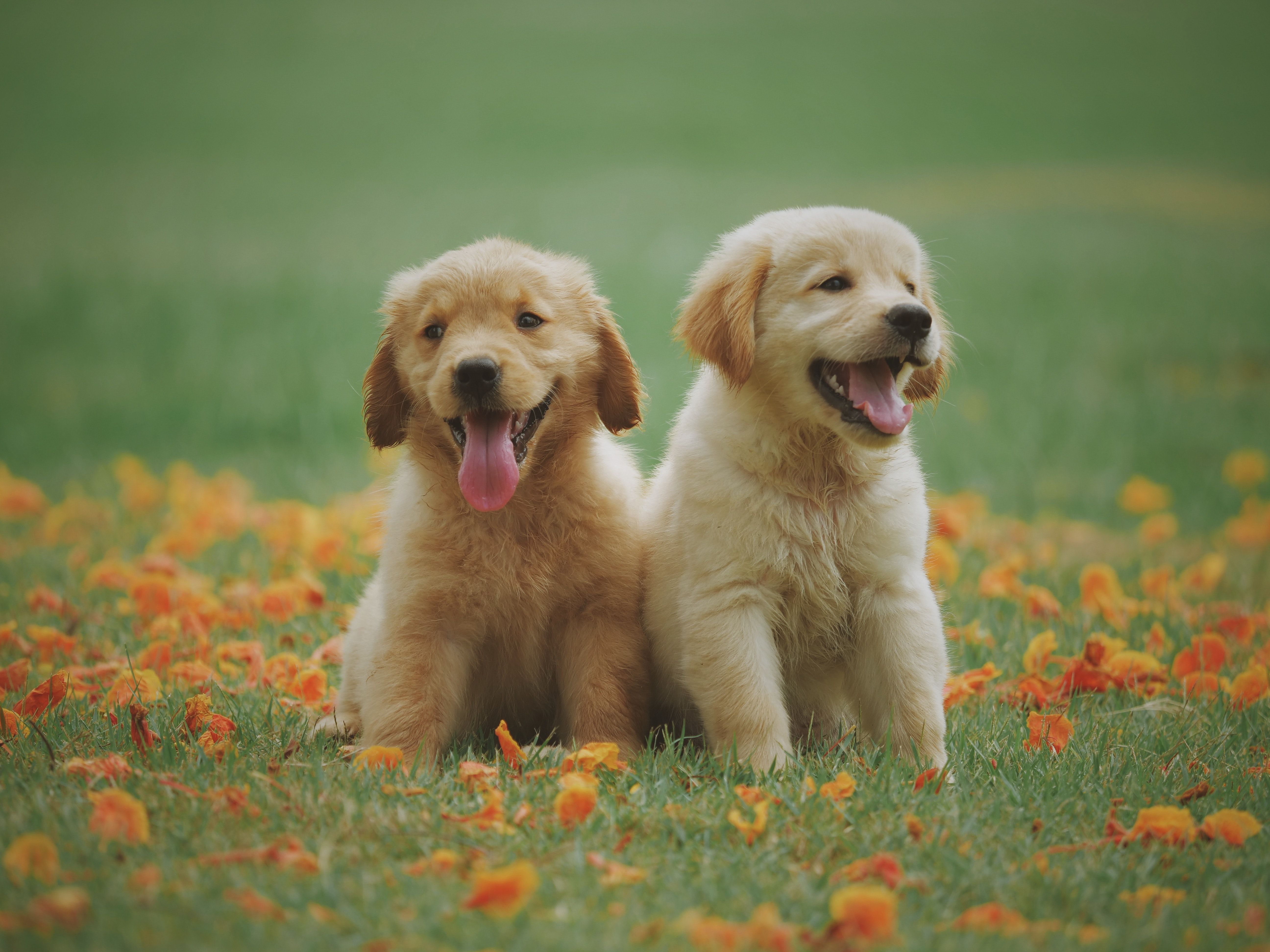 Here are the BEST dog parks in Miami. We analyzed 55 different neighborhoods in Miami, and...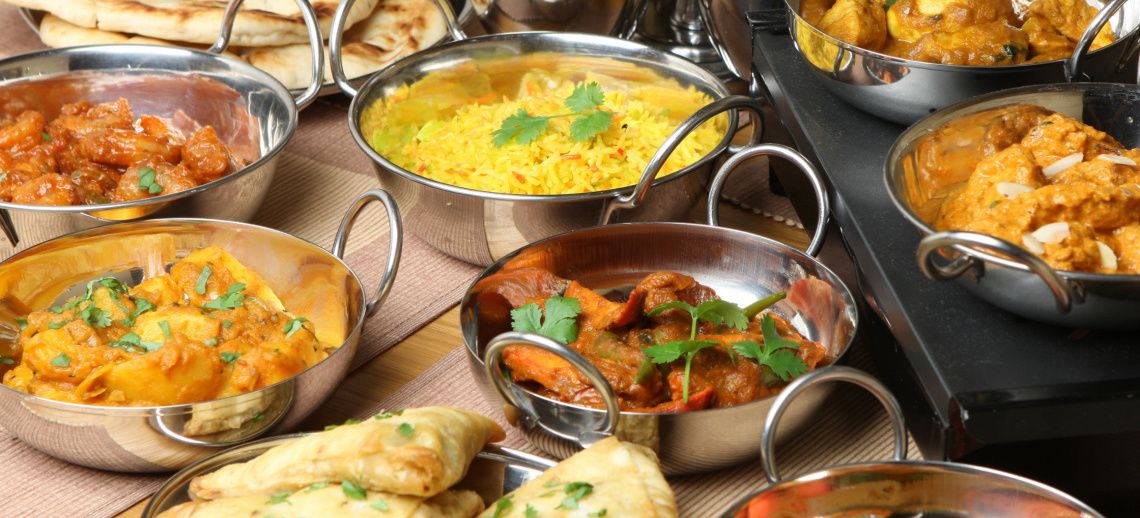 If you are a foodie or just love to eat as much as I do, here are my picks for the best pl...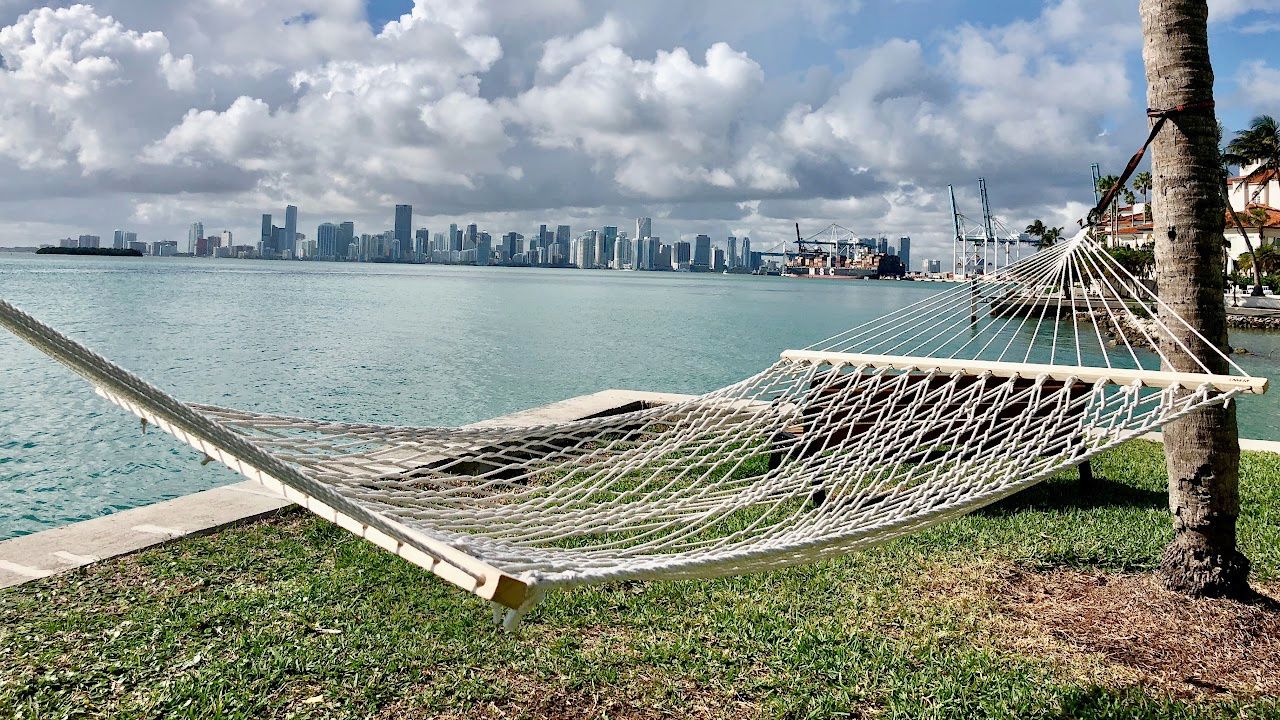 Discover Miami's top neighborhoods and schools with our comprehensive guide! Find the perf...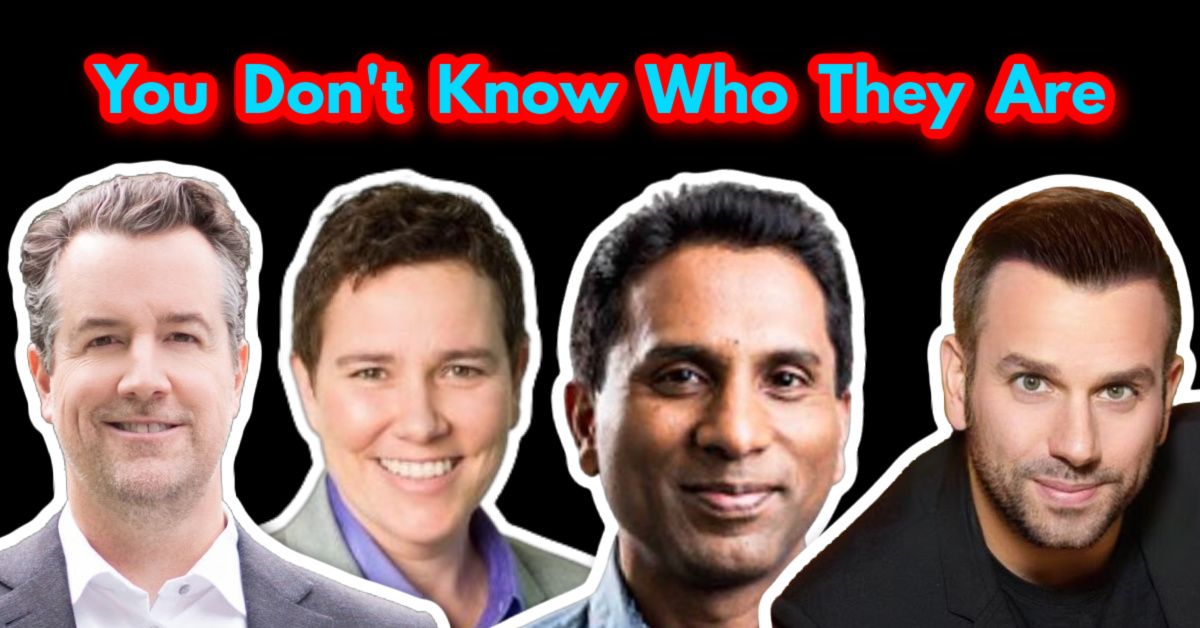 Sotheby's, Coldwell Banker, EWM, eXP, and the list goes on and on. This is absolutely why ...
Who are we?
We are the ALL IN Miami Group out of Miami.
We are Colombian, Filipino, Cuban, German, Japanese, French, Indian, Syrian, and American.
We are Christian, Hindu, and Jewish.
We are many, but we are one.
We sell luxury homes in Miami, Florida.
Although some of our clients are celebrities, athletes, and people you read about online, we also help young adults find their first place to rent when they are ready to live on their own.
First-time buyers?
All the time!
No matter what your situation or price range is, we feel truly blessed and honored to play such a big part in your life.