Top 5 Instagrammable Places in Mid Beach
Get ready to snap away at the youthful, vibrant, and enthusiastic oceanfront scene that awaits you at Mid Beach, bringing you an enticing combination of "South Beach cool" and "North Beach calm"-- and everything you love about Miami Beach!
A unique cultural hotspot smack in the middle of North Beach and South Beach, Mid Beach boasts three miles of glorious, golden beach constituting its eastern border and the rolling Atlantic breakers, home to "Millionaires Row" and a vast 40 blocks along the ocean and Intracoastal Waterway.
From the luxurious magic of the Faena District to the funky retro style of the Art Deco District, there is much visually, culturally, and culinarily appealing about exploring the many facets of this community.
Swanky hotels, stylish restaurants and lounges, shopping destinations, and trendy nightclubs--all with gorgeous Instagrammable nooks and crannies-- make Mid Beach one of Magic City's most frequented areas, not only by tourists but also by locals living nearby.
Are you ready to uncover the true beauty of Mid Beach?
Here are the top five Instagrammable places in Mid Beach.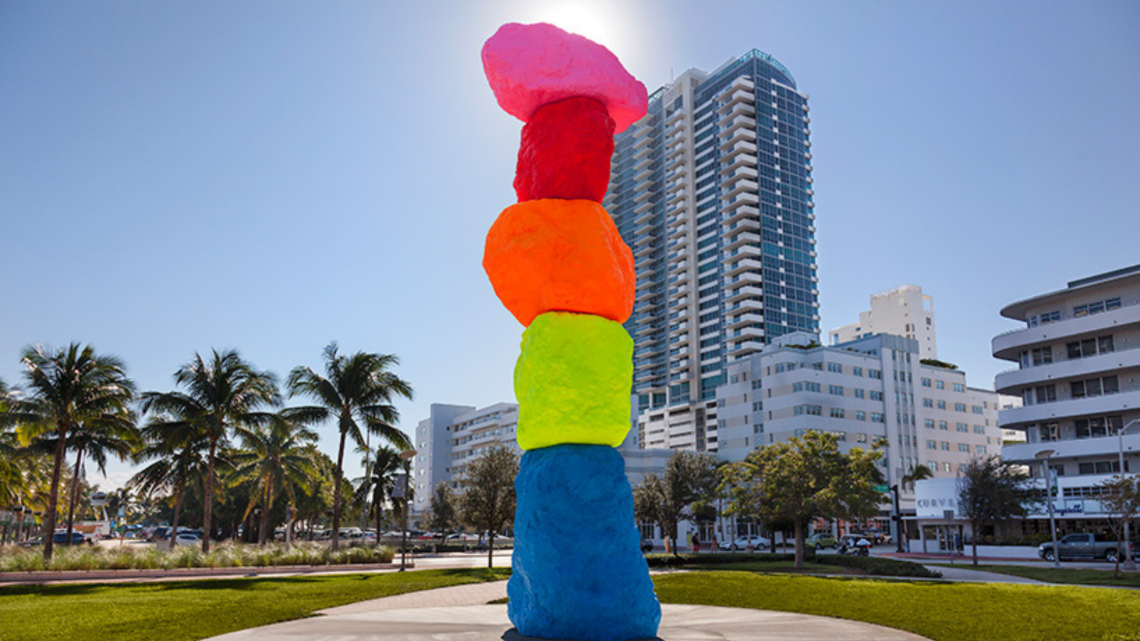 1) Collins Park
2100 Collins Ave, Miami Beach, FL 33140
Starting the list of the most Instagrammable spots in Mid Beach is Collins Park, a small but jampacked oceanfront park centrally located off 21st Street on the cusp of South Beach and Mid-Beach.
A bucolic respite populated with Baobabs, palm trees, and a small botanic garden, Collins Park is the perfect spot for a bit of lush greens and quiet time away from the beach (it's a few steps away!) and an ideal destination for some public art installations in Mid Beach, since it's home to Ugo Rondinone's 8th Magic Mountain, and other artists like Jim Drain, Sylvie Fleury, Lawrence Weiner, and Susan Philipsz!
Yes, that's your cue to click away!
Collins Park is also a famous entertainment venue and nearby Bass Museum, so you'll never run out of things to do while you're here!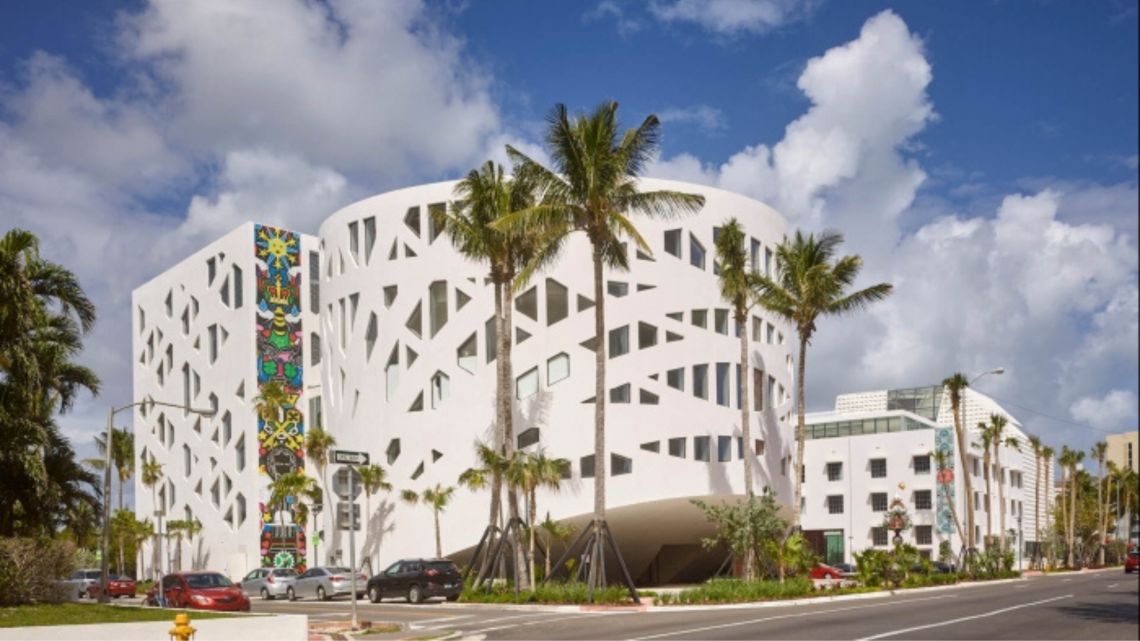 2) Faena Forum
3300-3398 Collins Ave, Miami Beach, FL 33140
Are you ready to see an iconic Mid Beach structure that's one for the ages?
Say hello to Faena Forum, a stunning new Mid Beach landmark designed by Rem Koolhaas and the OMA team led by Shohei Shigematsu.
And yes, it's part of Faena Hotel Miami Beach!
Offering large flexible spaces, two grand Exhibit Halls, a rose marble Amphitheater with built-in seating, and five meeting rooms, Faena Forum is the choice destination for celebrations and groundbreaking events, from art and entertainment to business and beyond!
From its stunning white uniquely-shaped facade to its world-class amenities, including access to the Faena Art Center, where you'll find experimental and innovative exhibits, Faena Forum is the perfect venue for weddings, conferences, banquets, product launches, concerts-- and, of course, a noteworthy IG spot in Mid Beach!
Who can pass up on this experience?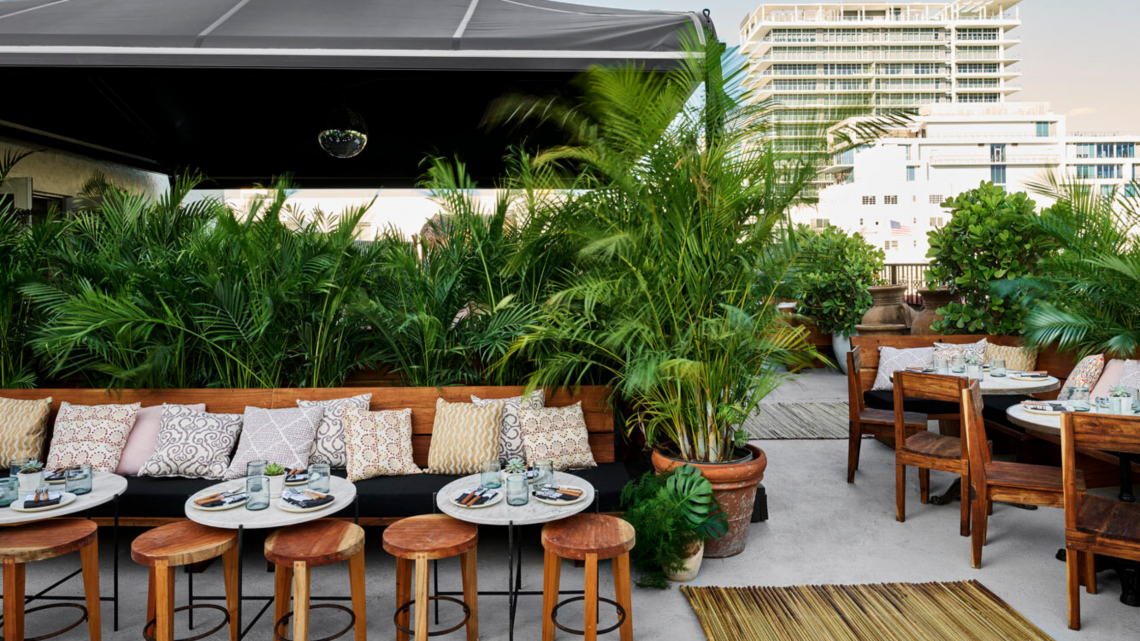 3) GITANO Miami
3500 Collins Ave, Miami Beach, FL 33140
Right on top of Faena District lies a modern Mexican restaurant with a jungle rooftop lounge that's as Instagrammable as ever, and if you've been to Miami Beach, you'll know what I'm talking about!
It's GITANO Miami!
Hailed as a tropical oasis of lush greenery and bohemian brio, GITANO Miami is a feast for the senses with its mesmerizing ambiance and heart-stopping energy.
Not to mention GITANO has the most delicious dishes with signature Mexican flavors!
Unique tropical vibes, gypsy-disco sounds, vivacious rooftop, refreshing cocktails, and the most Instagrammable vibes-- it doesn't get any better than this!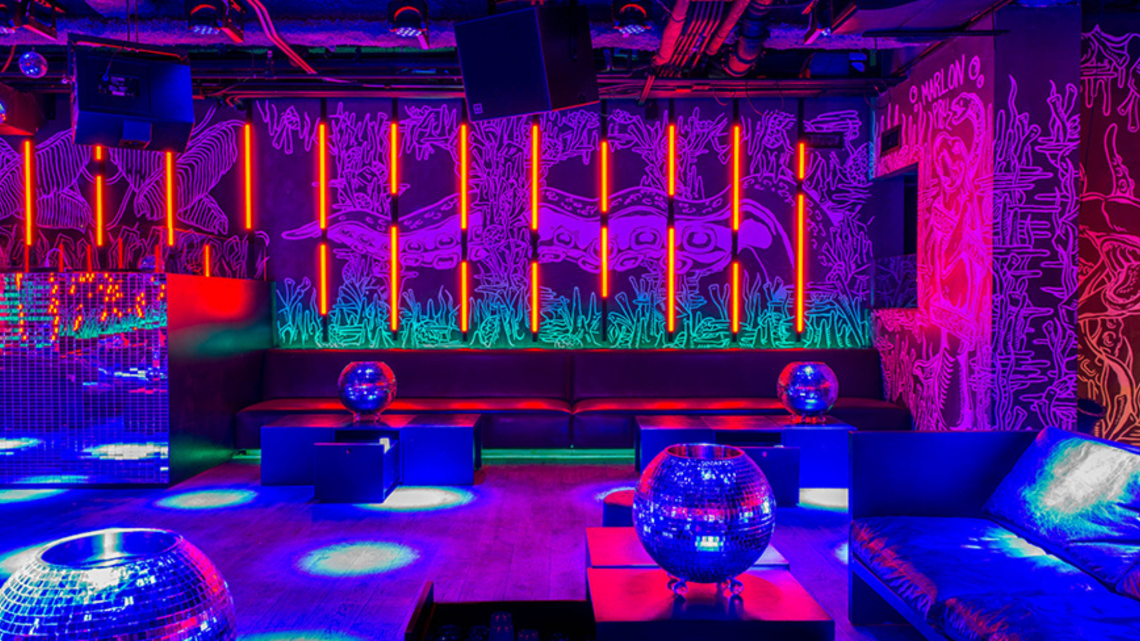 2901 Collins Ave, Miami Beach, FL 33140
For a dramatic retro moment in Mid Beach, visit Basement Miami, a nightclub, bowling alley, and skating rink rolled into one cool glow-in-the-dark hang-out right under the wing of the famous Miami Beach EDITION!
Armed with fun recreational activities above water, crazy lighting and projection effects, and fascinating light beams, Basement Miami is the Mid Beach gem you need for your Instagram photos-- and the huge contrast you crave after being in sunny Miami for too long (if you ever get tired of the beach, that is!)
And if being Instagrammable isn't enough to warrant a visit, Basement Miami has live dancers, famous DJs, and a state-of-the-art sound system, too!
Just note that those under 21s have to leave by 8 PM.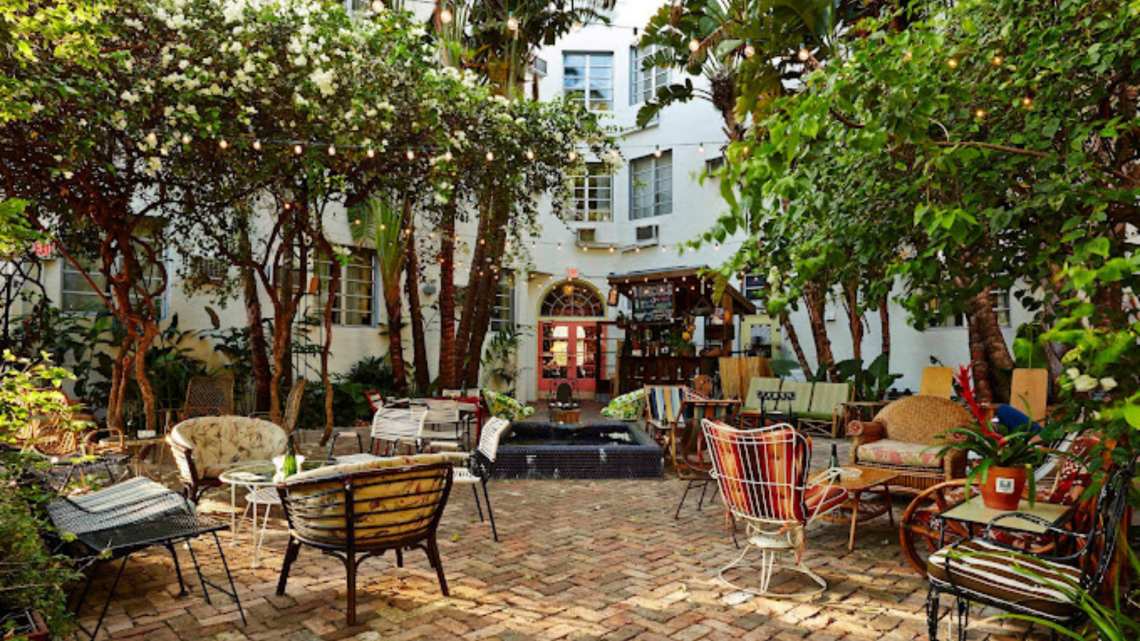 5) Broken Shaker at Freehand Miami
2727 Indian Creek Dr, Miami Beach, FL 33140
Right in the middle of Mid Beach cool is The Freehand, a hip hostel with a local pulse home to the iconic Broken Shaker, a tropical cocktail bar with the most inventive cocktails in all of Miami Beach!
Step inside its kitschy-lush backyard patio and find a laid-back pool(!!!) bar, which happens to be a favorite photo spot of locals and tourists alike!
Enjoy the relaxed atmosphere sitting around the pool and listening to music as you revel in Broken Shaker's handcrafted cocktails made of elixirs, syrups, and infusions made from garden herbs and spices, and fresh-pressed produce and exotic ingredients from around the world.
Imagine rewarding your "Instagramming" with award-winning cocktails.
It's an experience you can't miss on Mid Beach!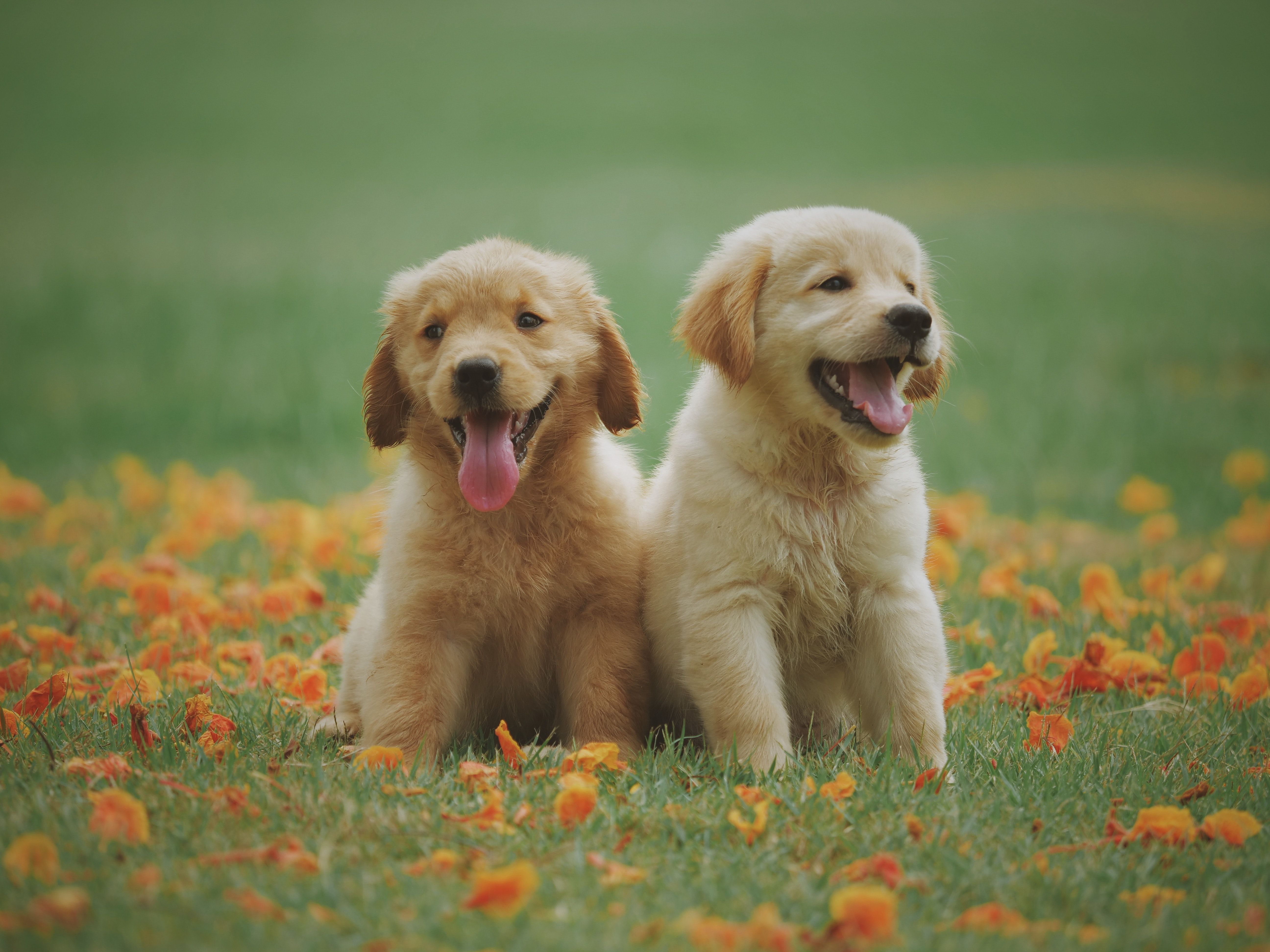 Here are the BEST dog parks in Miami. We analyzed 55 different neighborhoods in Miami, and...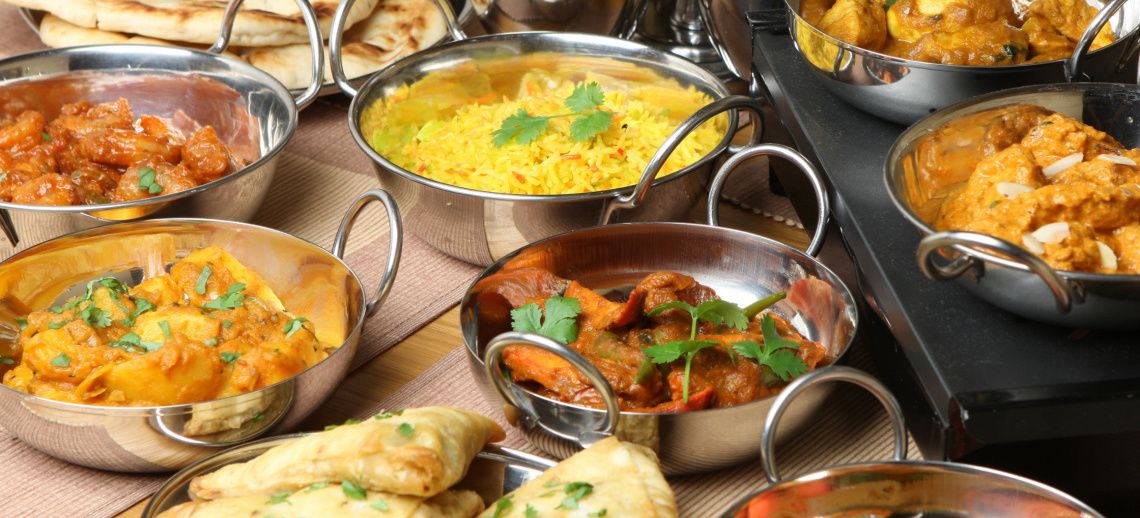 If you are a foodie or just love to eat as much as I do, here are my picks for the best pl...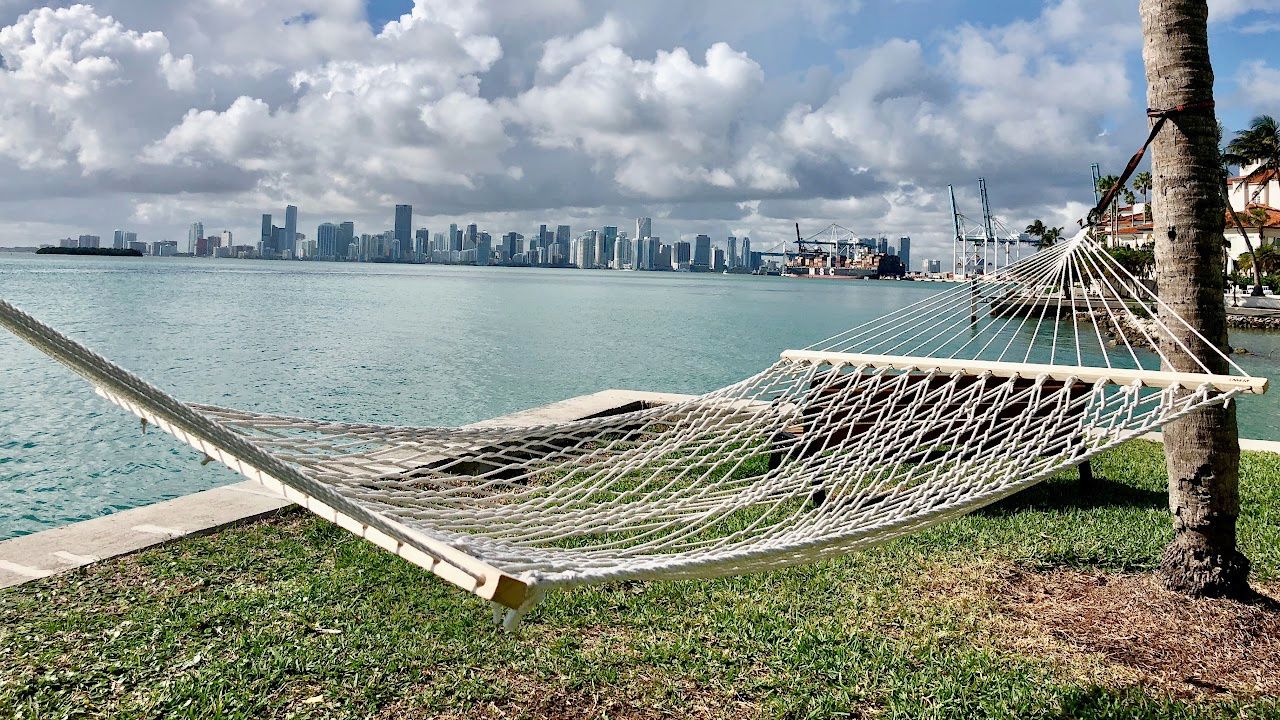 Discover Miami's top neighborhoods and schools with our comprehensive guide! Find the perf...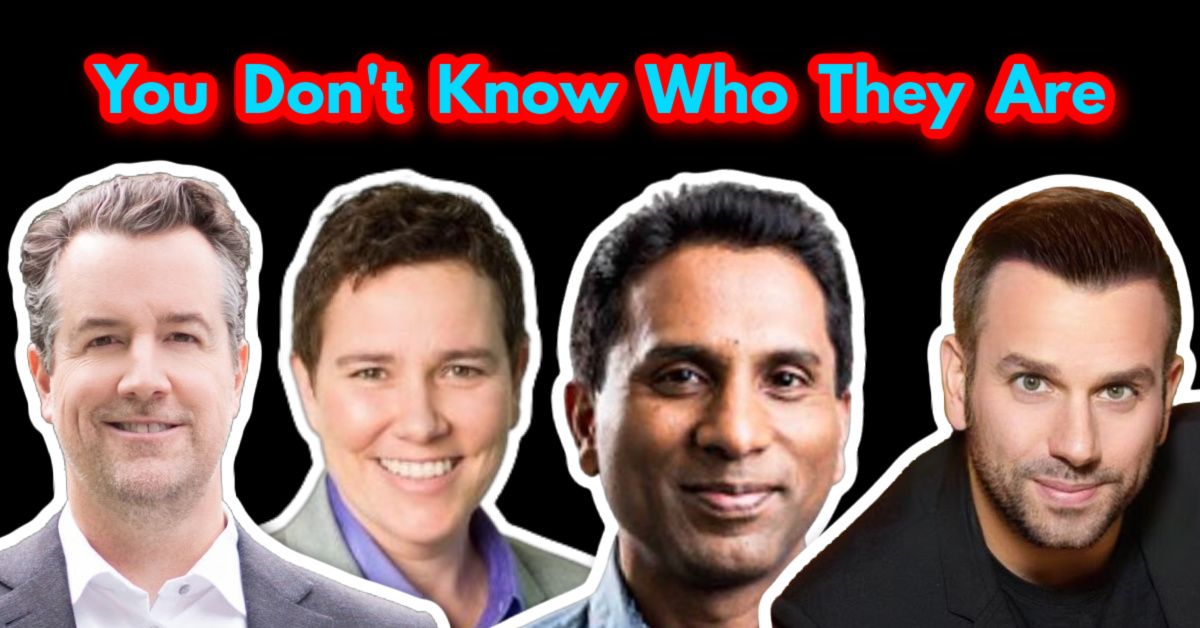 Sotheby's, Coldwell Banker, EWM, eXP, and the list goes on and on. This is absolutely why ...
Who are we?
We are the ALL IN Miami Group out of Miami.
We are Colombian, Filipino, Cuban, German, Japanese, French, Indian, Syrian, and American.
We are Christian, Hindu, and Jewish.
We are many, but we are one.
We sell luxury homes in Miami, Florida.
Although some of our clients are celebrities, athletes, and people you read about online, we also help young adults find their first place to rent when they are ready to live on their own.
First-time buyers?
All the time!
No matter what your situation or price range is, we feel truly blessed and honored to play such a big part in your life.