Top 5 Instagrammable Places in Miami Springs
Drink in rich history and charm in the "Heart of It All," Miami Springs, a tiny oasis bringing small-town beauty and an exceptional environment filled with Instagram-worthy spots amidst the big city!
Bordered by Miami International Airport, the City of Hialeah, the Village of Virginia Gardens, and the Town of Medley, Miami Springs is one of Florida's first planned communities founded by Glenn Hammond Curtiss, "The Father of Naval Aviation" and James Bright during the "land boom" of the 1920s, offering a total area of 3.0 square miles roughly-shaped like a triangle with three definable sides.
Though relatively small as suburbs go, Miami Springs is home to an incredible amount of natural beauty and aesthetics, allowing visitors and locals to easily connect with nature and engage in outdoor activities that surround the area.
Apart from this, Miami Springs is amidst the state's largest metropolitan area, which puts Magic City's and South Florida's most famous attractions within arm's reach!
So, let's get down to the first order of business-- the best Instagrammable destinations in town!
Here are the top five Instagrammable places in Miami Springs.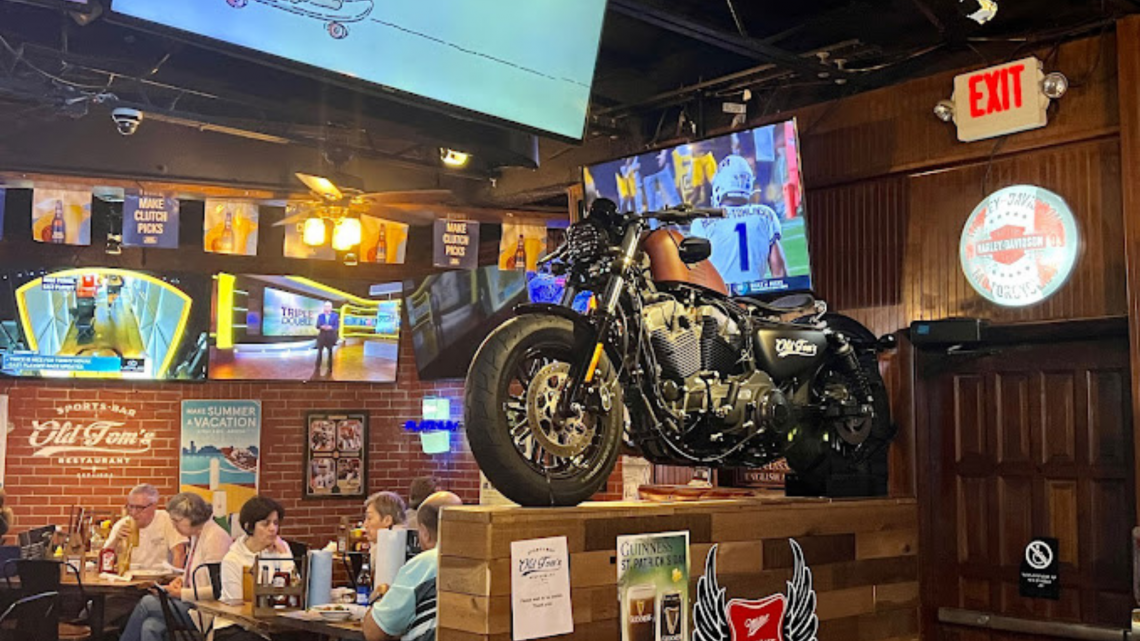 1) Old Tom's Sports Bar Miami Springs
5001 NW 36th St, Miami Springs, FL 33166
If you've got a little vintage-themed love affair going on in your Instagram feed, you'll want to head to Old Tom's Sports Bar Miami Springs for some gorgeous snaps and delicious Classic American fare-- it's a Miami Springs staple!
Part sports bar and part restaurant, the Old Tom's Sports Bar (formerly Tom's NFL) has been a long-standing hub for all things sports in Miami Springs.
At the Old Tom's Sports Bar, you can enjoy a variety of classic American and Tex-Mex dishes, like burgers, ribs, and fajitas, catch a game, rub elbows with the locals, and of course, take some epic photos with their crazy displays, decor, and classic sports posters!
And just a little insider tip-- Old Tom's offers regular beer specials, and a Bud will set you back just around $4.50, a pretty unheard-of price point in the 305!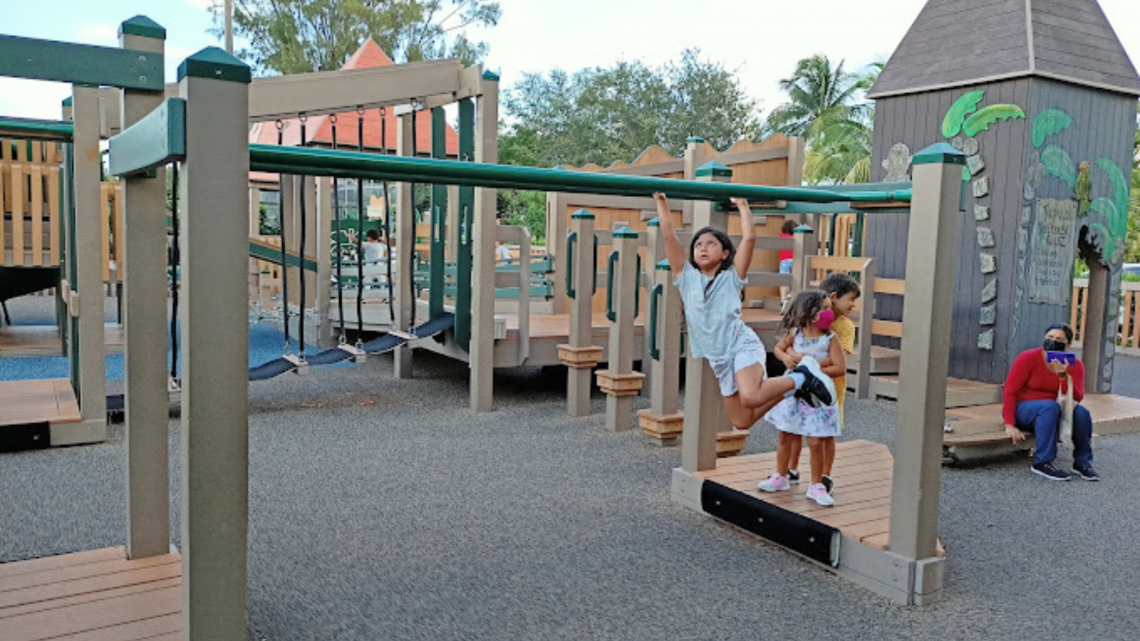 2) Prince Field
343 Payne Dr., Miami Springs, FL 33166
For the kiddos, kids-at-heart, and IG updaters looking for some aesthetic and whimsical photos around Miami Springs, this is for you!
Say hello to Prince Field, home to Miami Springs' famous wooden tot-lot!
And mind you, I'm not talking about just ANY tot-lot-- this one's a wooden wonderland!
At Prince Field, you'll find an expansive wooden castle spread with climbers, bridges, swings, short and long slides, and more- the works!
And they're all beautifully painted and decorated with marine animals, coconut tree drawings, and other colorful treats!
No doubt, one of the most aesthetic and FUN places in Miami Springs--both for mama and your little one!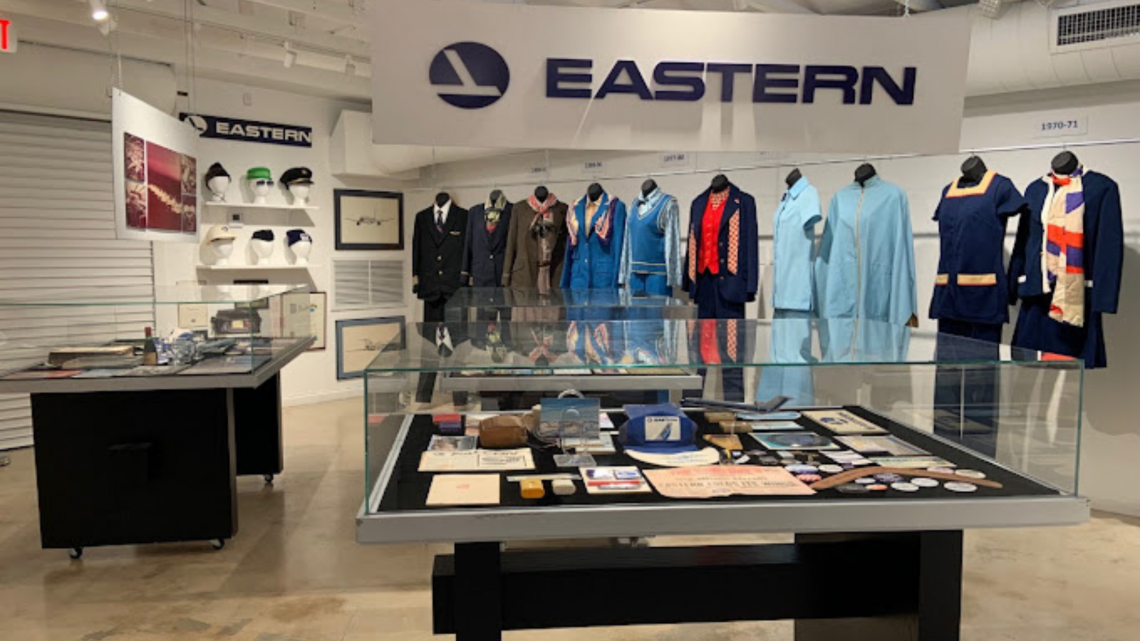 3) Miami Springs Historical Society
501 East Dr, Miami Springs, FL 33166
Are you excited to know more about Miami Springs' rich history?
Get those questions answered with a trip to Miami Springs Historical Society in Miami Springs' Stafford Park!
At the Miami Springs Historical Society, you'll find lots of exhibits and displays related to the life of Glenn Curtiss, the Curtiss/Bright communities, and the commercial aviation industry of Miami!
And you know what that means-- more backdrops for your IG posts!
After your historical tour, don't forget to drop by Stafford Park for some nature shots on your way out!
Hitting two birds with one stone is always a treat when you're on vacation, don't you think so?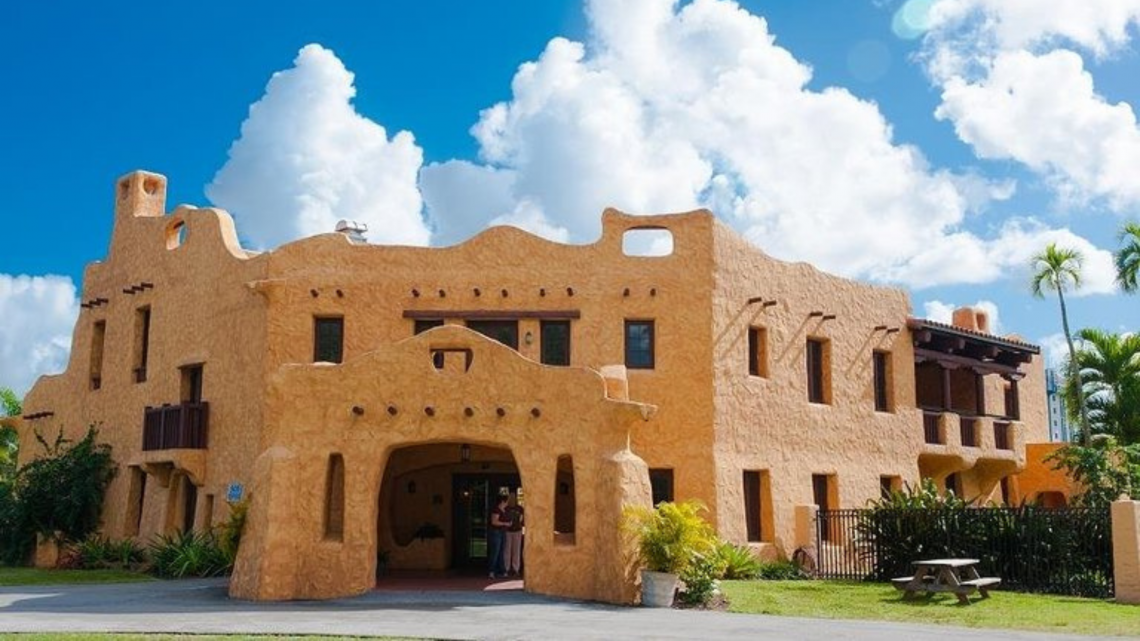 500 Deer Run, Miami Springs, FL 33166
For a taste of Miami Springs' small-town flavor, its famed Pueblo Revival architectural style, and a trip back to memory lane, head to the Curtiss Manson, one of Miami Springs' most revered landmarks and event venue!
See Glenn H. Curtiss' home set on a beautifully landscaped triangular lot with a pair of Pueblo Revival gatehouses consistent with the design of the residence.
Its long winding driveway, lined with tall, stately royal palms, leads from the gatehouses past the one-acre free-form pond to the residence's main entrance, where you can see the rustic oolitic limestone seating area used by Mrs. Curtiss for tea parties with a barbecue pit, a koi pond, a waterfall, concrete benches and tables and the monumental arched concrete and oolitic limestone staircase.
To date, the Curtiss Mansion has been transformed into an interactive technology-based educational center focusing on the inventions and contributions of Curtiss and other unsung American Heroes and an architecturally unique, income-generating venue for events and celebrations.
A historical and IG-worthy destination indeed!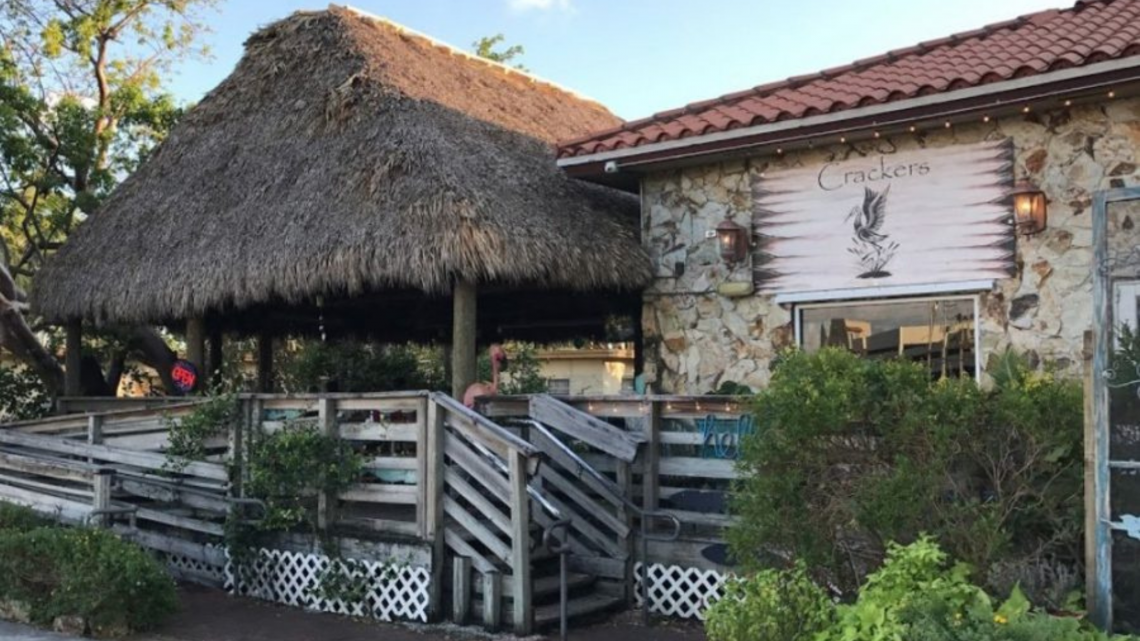 78 SW Canal St, Miami Springs, FL 33166
Experience the highlights of Southern comfort food at Crackers Southern Dining, a Miami Springs staple that has been cookin' up Southern-style favorites inspired by timeless tastes and familiar flavors since 2012.
Yes, folks, we're talking about eleven years of delicious traditional American dishes and warm hospitality in signature Crackers' style, complete with an expansive "Tiki" porch with fans and shade for outdoor dining and a small cozy indoor dining area with a familiar Southern cafe feel!
It's no wonder Crackers Southern Dining has been at the top of must-visit restaurants in Miami Springs!
I mean, great food, superb service, and Instagrammable spots all in one location?
Do you really need more reasons to visit?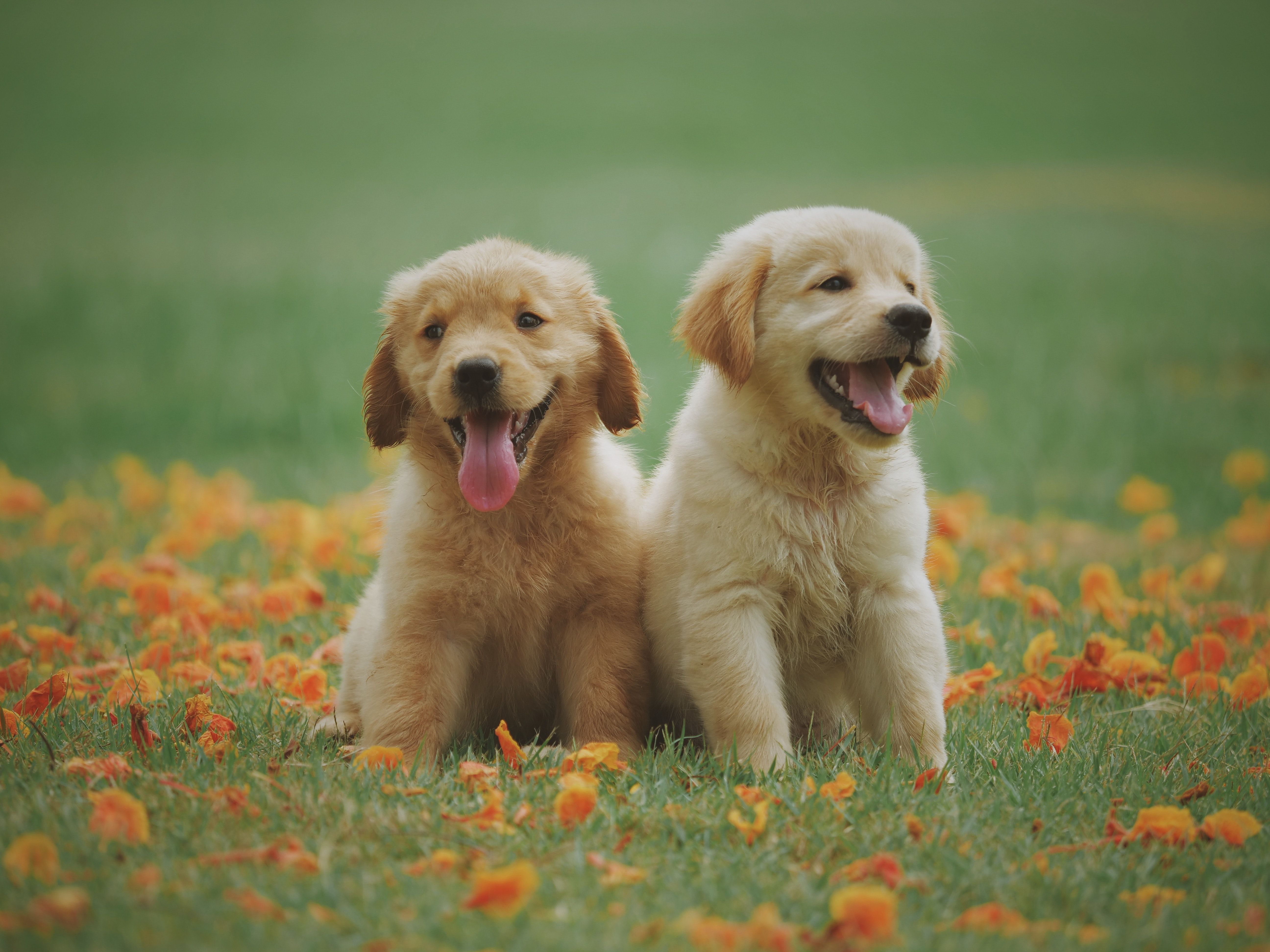 Here are the BEST dog parks in Miami. We analyzed 55 different neighborhoods in Miami, and...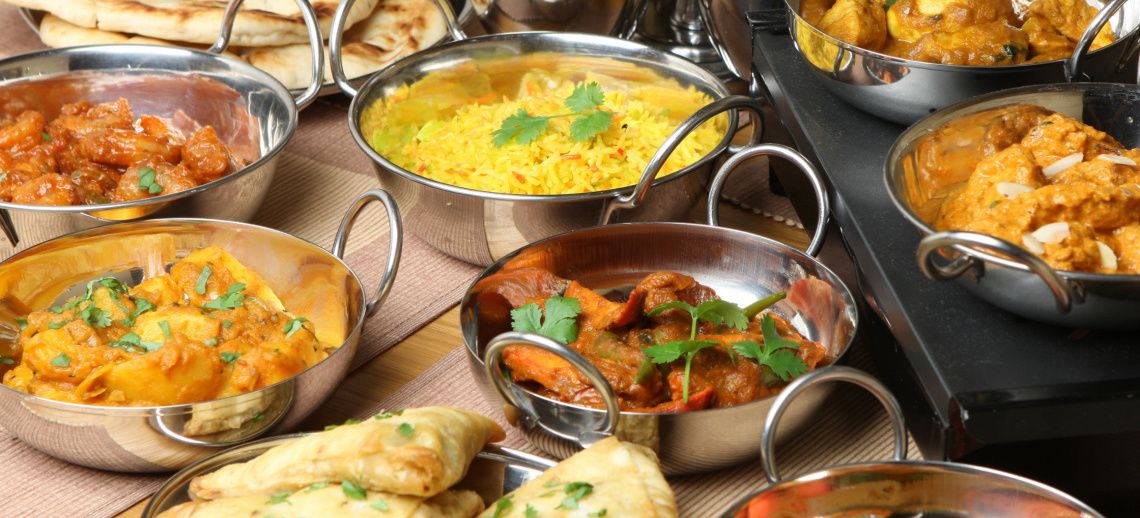 If you are a foodie or just love to eat as much as I do, here are my picks for the best pl...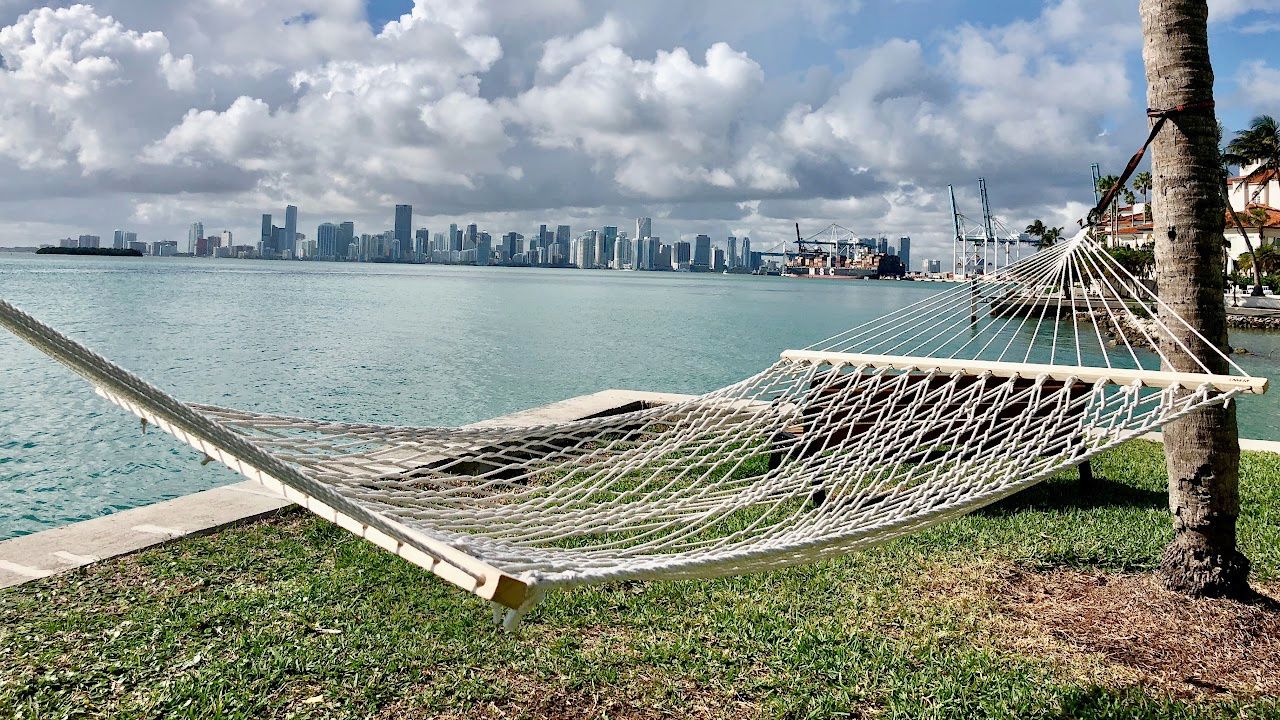 Discover Miami's top neighborhoods and schools with our comprehensive guide! Find the perf...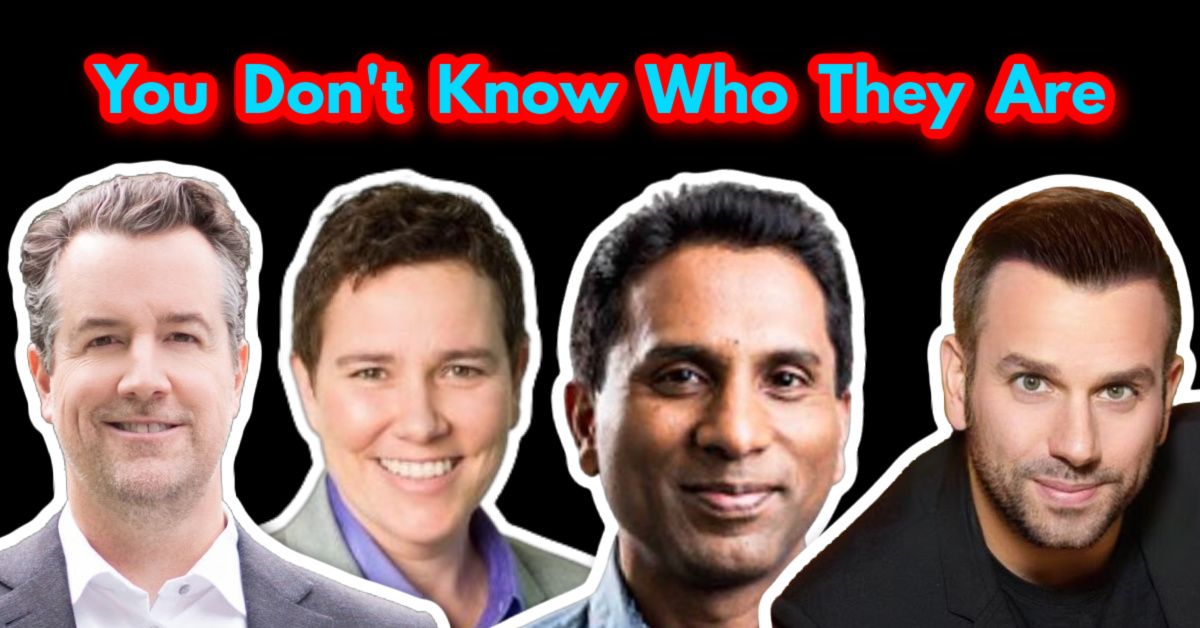 Sotheby's, Coldwell Banker, EWM, eXP, and the list goes on and on. This is absolutely why ...
Who are we?
We are the ALL IN Miami Group out of Miami.
We are Colombian, Filipino, Cuban, German, Japanese, French, Indian, Syrian, and American.
We are Christian, Hindu, and Jewish.
We are many, but we are one.
We sell luxury homes in Miami, Florida.
Although some of our clients are celebrities, athletes, and people you read about online, we also help young adults find their first place to rent when they are ready to live on their own.
First-time buyers?
All the time!
No matter what your situation or price range is, we feel truly blessed and honored to play such a big part in your life.