Top 5 Instagrammable Places in Downtown Miami
Get lost in a cityscape of sparkling skyscrapers at Downtown Miami, Magic City's urban city center, and a top IG-worthy destination, a hub of endless possibilities and fun lifetime memories!
Dubbed Miami's "Central Business District," Downtown Miami is a waterfront community lined with marinas and off-shore islands backed by architecturally impressive high buildings brimming with history and culture amidst an otherwise modern and urbanized facade.
We're talking about lively streets that blossom with nightlife, a vibrant art scene, world-class shopping, and a rich Miami culture, with Caribbean and Latin American influences to boot, including the most Instagrammable spots in town guaranteed to keep the "likes" rolling in!
Are you ready to unearth gorgeous places in Downtown Miami to take your feed to the next level?
Here are the top five Instagrammable places in Downtown Miami.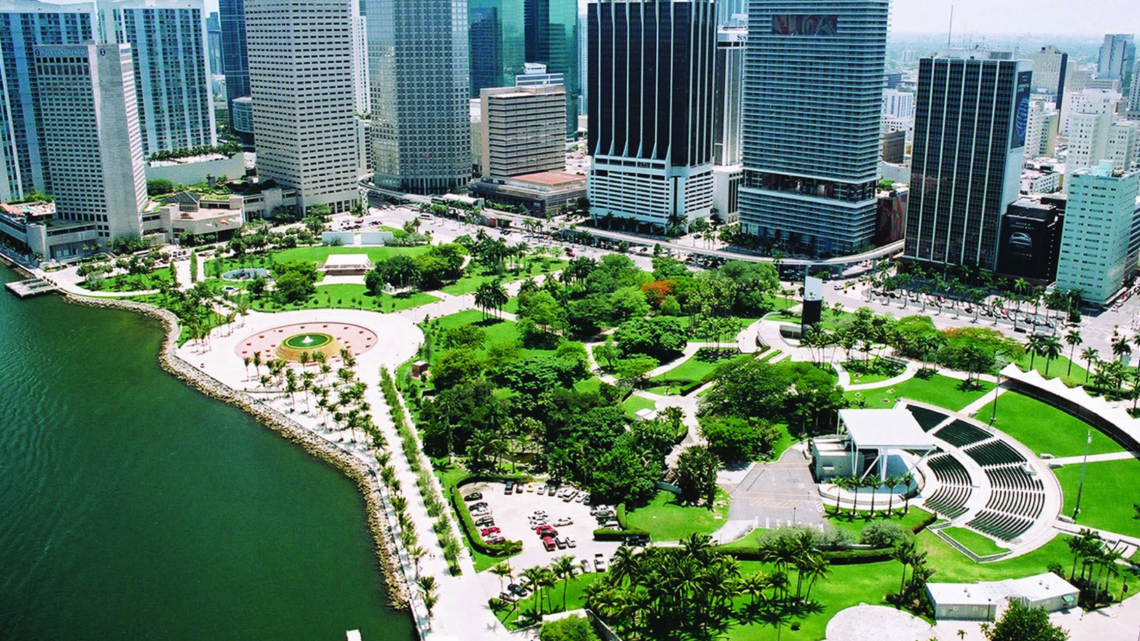 301 Biscayne Blvd, Miami, FL 33132
In a city of skyscrapers, Bayfront Park provides a welcome green space in Downtown Miami.
Spanning 32 acres in the heart of the urban center, Bayfront Park is an ideal spot for families who want to relax, play or exercise around Downtown Miami!
What's more, it boasts a gorgeous waterfront location on Biscayne Bay, providing visitors with the perfect background for aesthetic photos, drone videos, and social media postings!
In fact, when describing Bayfront Park, iconic is an understatement!
Bayfront Park offers vast open lawn spaces, performance venues with special event lighting and VIP seating areas, a tropical rock garden, and a waterfall that dates back to 1926.
Bayfront Park also features free events, such as yoga, movie nights, and salsa classes, and a handful of paid events, such as festivals and concerts.
Other Bayfront Park amenities include tree-lined paths, benches, picnic tables, FPL Solar Amphitheater, The Tina Hills Pavilion, and the Lee & Tina Hills PlayGround for the kids.
A one-of-a-kind nature photo shoot, anyone?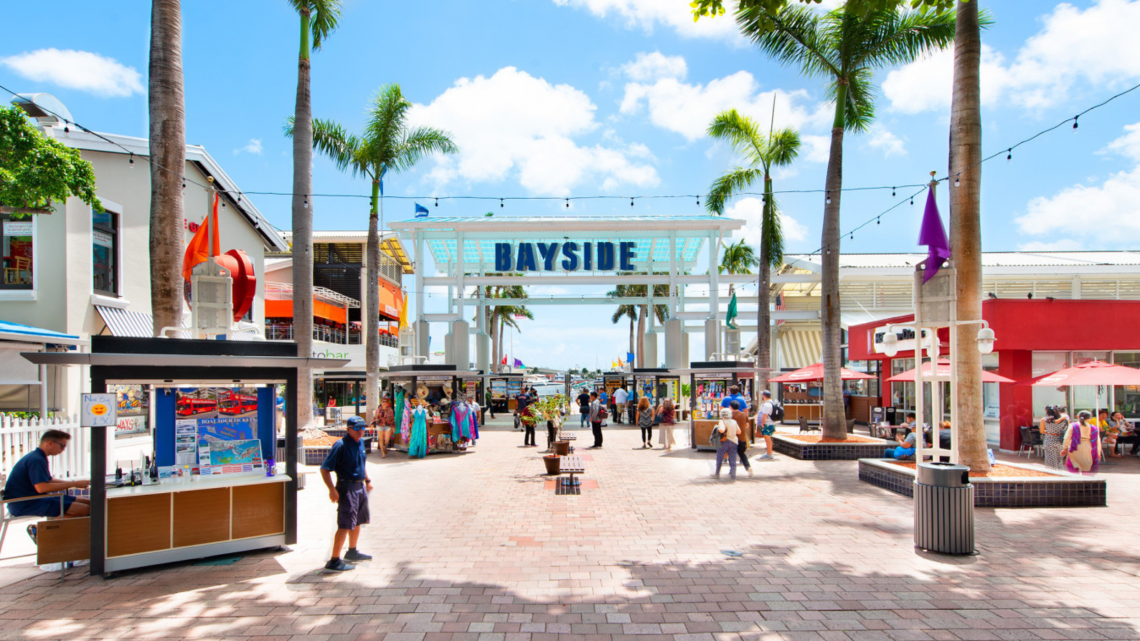 401 Biscayne Blvd, Miami, FL 33132
Everyone who's been to Downtown Miami will all agree on one thing-- not doing some shopping in this neighborhood is like going to Disneyland and NOT going on any rides!
Yep, it just doesn't happen!
So, give in to your retail whims and let the splurging commence at the two-story open-air shopping center of Bayside Marketplace, where you can browse anything from designer shoes to Miami fridge magnets – all with a palm-fringed marina view.
We're talking about top-name shops and boutiques, a full array of dining spots to enjoy after-dark cocktails and hearty meals, and an unending amount of spots for the best pictures around Miami-- all located in a vast, two-story outdoor shopping destination!
Not to mention Bayside Marketplace's jaw-dropping views of Biscayne Bay and a marina full of boats!
Undoubtedly a one-stop shop for the best of Downtown Miami!
Do shopping, dining, and photo-taking really go hand in hand?
It does, only here at Bayside Marketplace!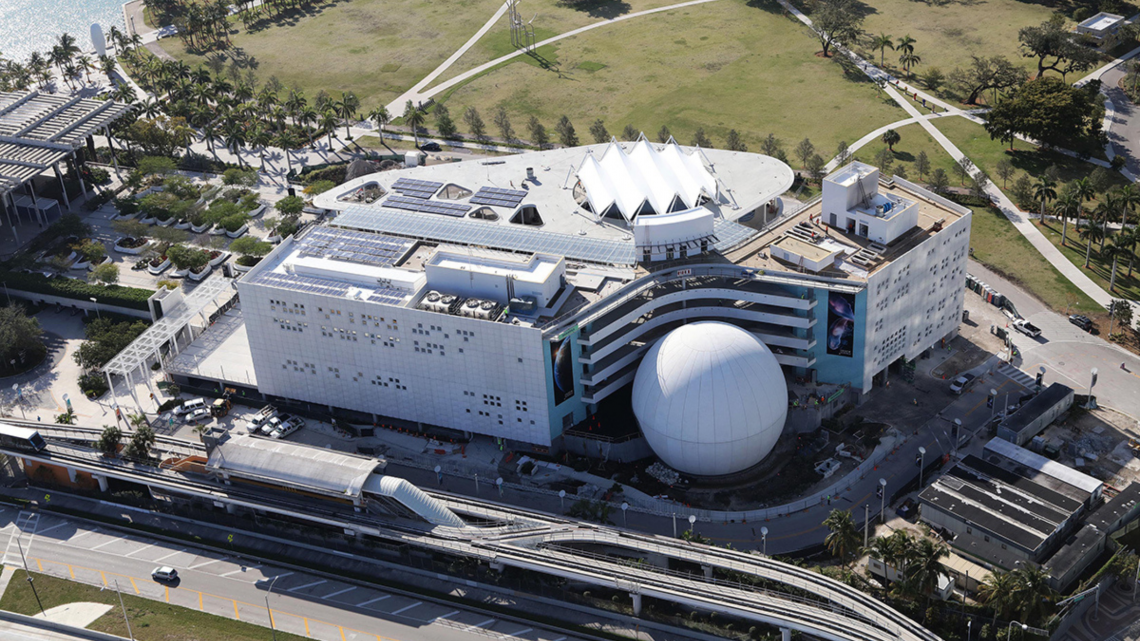 3) Philip & Patricia Frost Museum of Science
1101 Biscayne Blvd, Miami, FL 33132
For artsy folks and museum-goers looking for a Miami community with an array of art galleries and museums, Downtown Miami is one of the usual suspects, especially since it's home to a world-class planetarium and aquarium, situated on four acres of beautiful bayfront land, the Philip & Patricia Frost Museum of Science!
Standing out as one of only a few institutions worldwide to have an aquarium and a planetarium in one museum, the Philip & Patricia Frost Museum of Science cuts an equally impressive silhouette on Miami's skyline with a free-standing, spherical planetarium, a 500,000-gallon, cone-shaped aquarium, and an indoor-outdoor campus offering ample views of Biscayne Bay and the sparkling city surrounding it.
This sphere houses the museum's two-hundred and fifty-seat planetarium, which has enough high tech to launch a rocket, three-hundred and sixty-degree viewing, and even tilts to give spectators the sensation of flying through space.
Meanwhile, The Aquarium is the centerpiece of Frost Science, offering three levels of multiple habitats, ecosystems, and subaquatic depths, including the Gulf Stream Aquarium, where pelagic fish such as hammerhead sharks and devil rays glide in the current, the second Dive level where you'll view nearly 30 aquariums and interactive vessels, with everything from colorful damselfish to parrotfish and snapper swimming amid coral heads, and the bottom Deep level representing the vast depths of the Gulf Stream, the swift-moving, cold-water current that traverses the globe and runs parallel to Miami's shoreline!
Truly one of the best tourist spots not just in Downtown Miami but in all of Magic City-- and the best IG-worthy destination, hands down!
Check out this awesome Frost Museum video we made!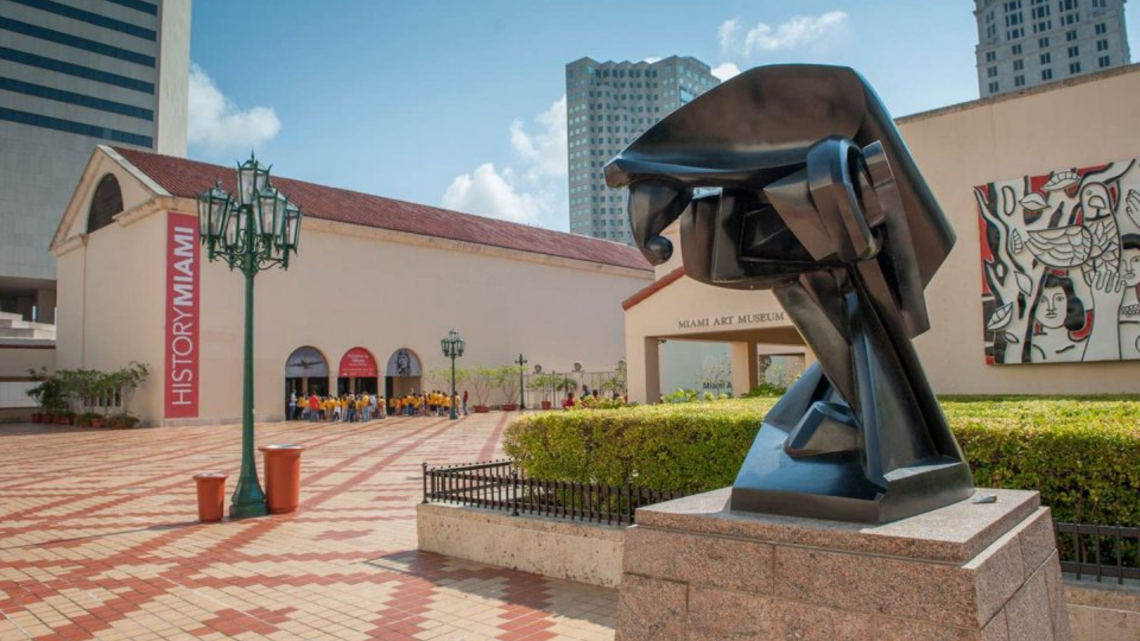 101 W Flagler St, Miami, FL 33130
Immerse yourself in the permanent and temporary exhibits exploring everything Miami, ranging from immigration and tourism to development and technological advancement, at HistoryMiami Museum, connecting the stories of Miami's communities, individuals, places, and events for more than 80 years!
One of the largest private, regional history museums in the southeast U.S. and part of the prestigious Smithsonian Institution Affiliations Program, HistoryMiami Museum entertains and educates with more than 37,000 artifacts dating to pre-Columbian times.
At HistoryMiami Museum, visitors enjoy exhibitions, artistic endeavors, city tours, education, research, collections, and publications, and of course, unending opportunities for the best IG-worthy snaps for a "bussing" social media feed!
Among HistoryMiami Museum's core exhibitions are the Tropical Dreams, the Whitman Family Gallery, the Folklife Gallery, the History and Ourselves, and the Miami, the Magic City.
HistoryMiami Museum also offers a robust schedule of temporary exhibitions each year, so be on the lookout for new and exciting exhibits guaranteed to keep your artistic spirit alive!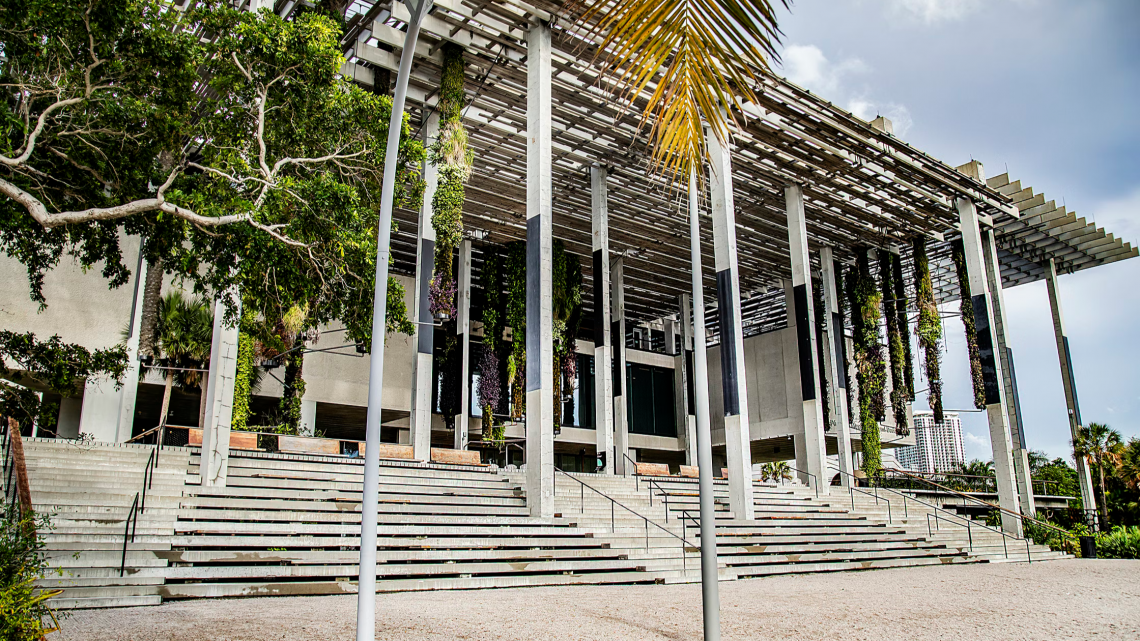 1103 Biscayne Blvd, Miami, FL 33132
For more museums (and IG snaps that pack a punch!) around Downtown Miami, don't forget to drop by The Perez Art Museum in Downtown Miami's Museum Park, a three-story building surrounded by water and beautifully landscaped gardens.
Raised on a platform with enormous, airy verandas, The Perez Art Museum has over one-hundred and twenty thousand square feet of exhibition space housing beautiful works from famous artists like Picasso and a thought-provoking collection focusing on international modern and contemporary art showcasing the diversity of the 20th and 21st century.
Meanwhile, the building itself is worthy of being called an artwork exhibiting contemporary and experiential art, as it was designed by Pritzker Prize-winning architects Herzog & de Meuron, drawn from the iconic Stiltsville homes built offshore in the 1930s.
No doubt, visiting The Perez Art Museum will be a 'treat' to your senses and a fruitful trip for your IG feeds!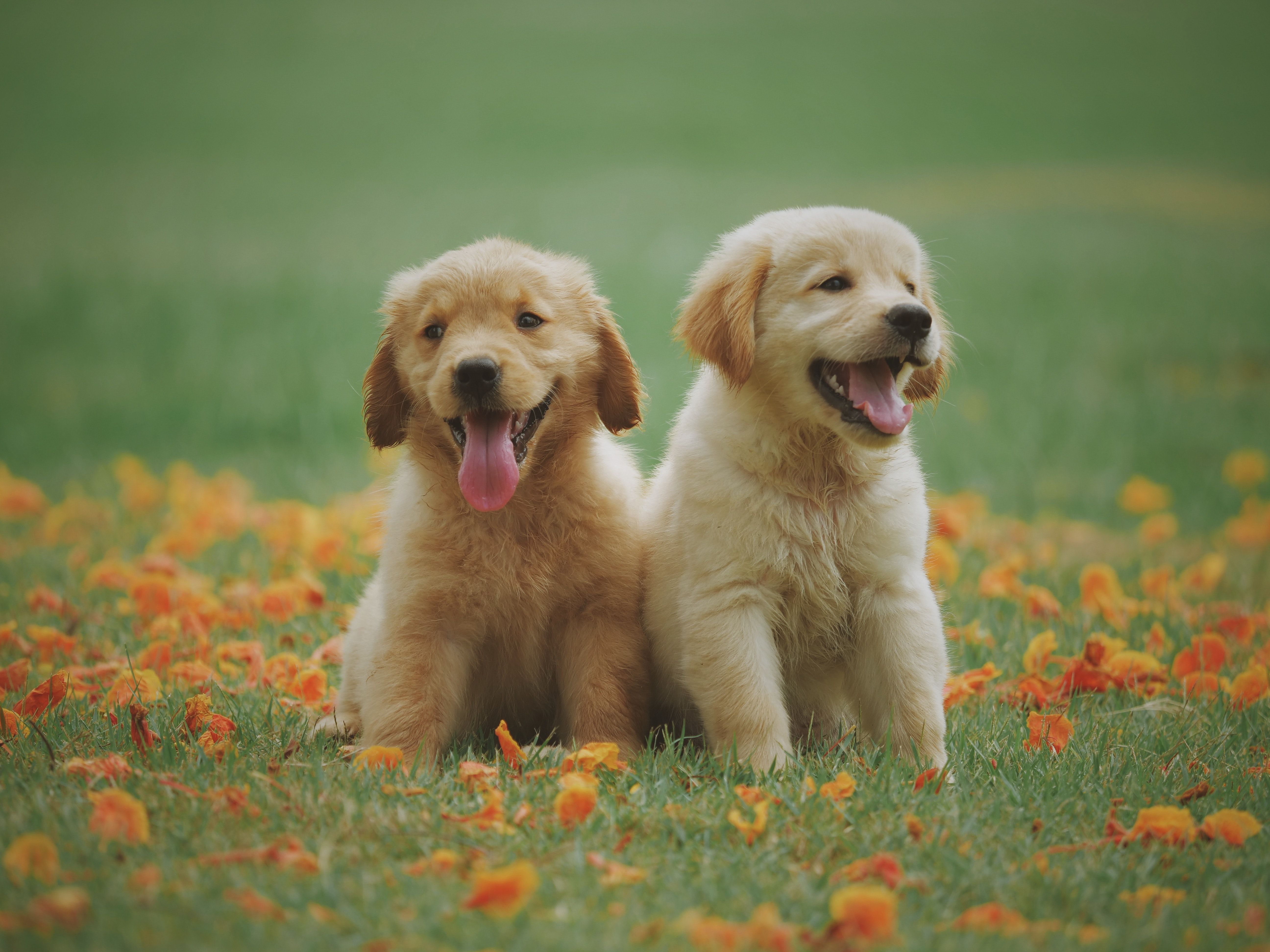 Here are the BEST dog parks in Miami. We analyzed 55 different neighborhoods in Miami, and...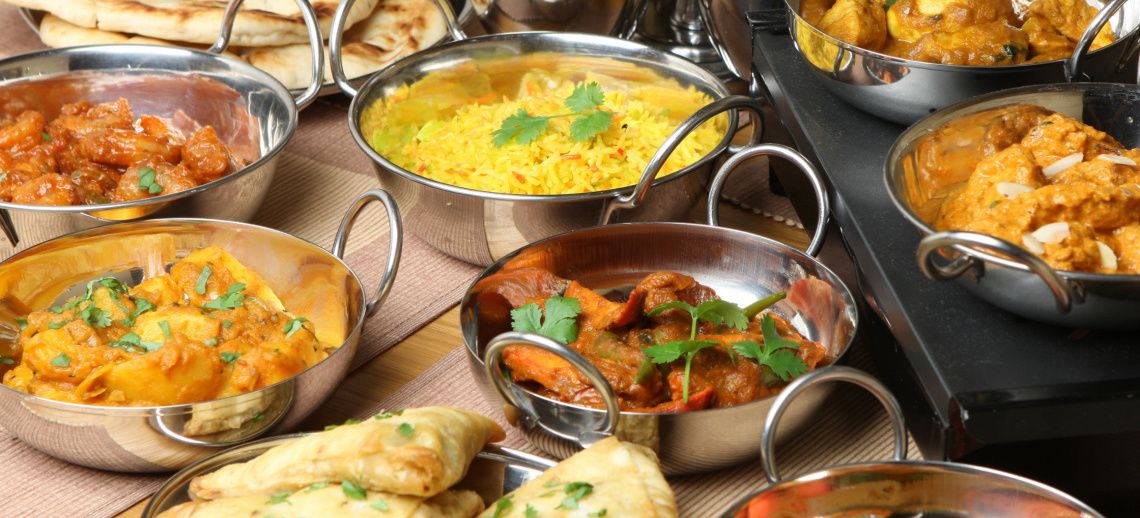 If you are a foodie or just love to eat as much as I do, here are my picks for the best pl...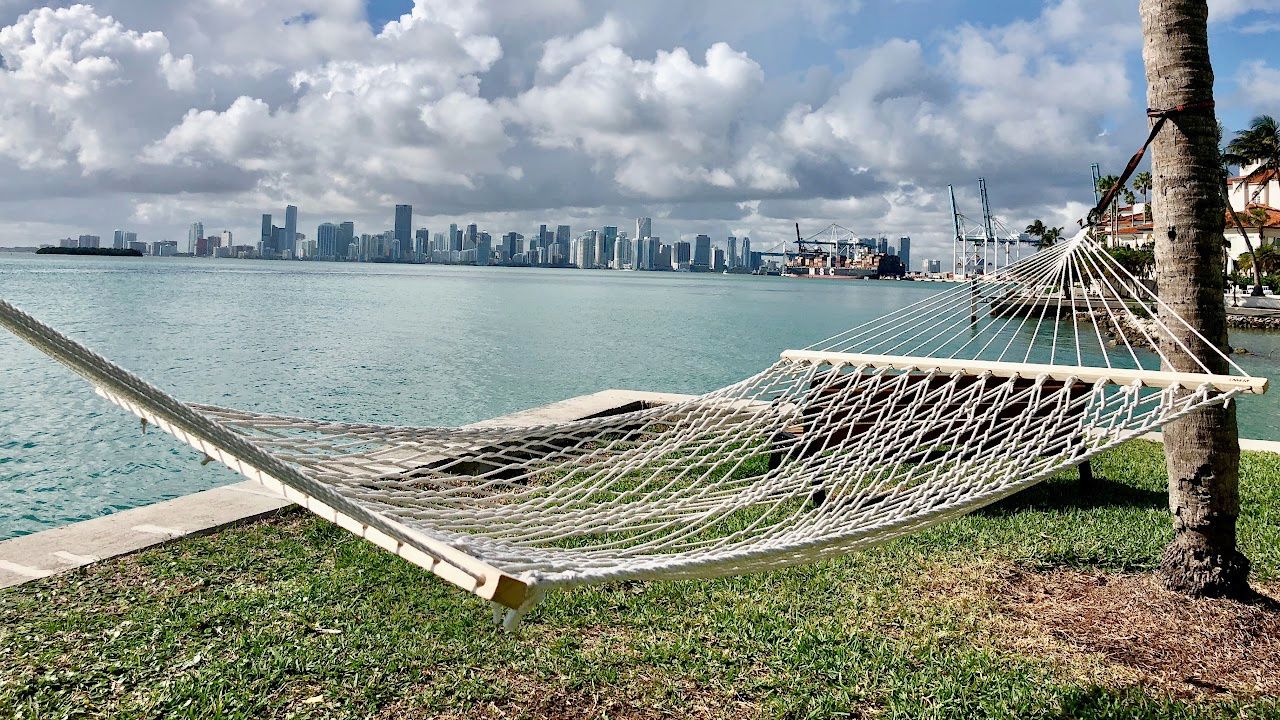 Discover Miami's top neighborhoods and schools with our comprehensive guide! Find the perf...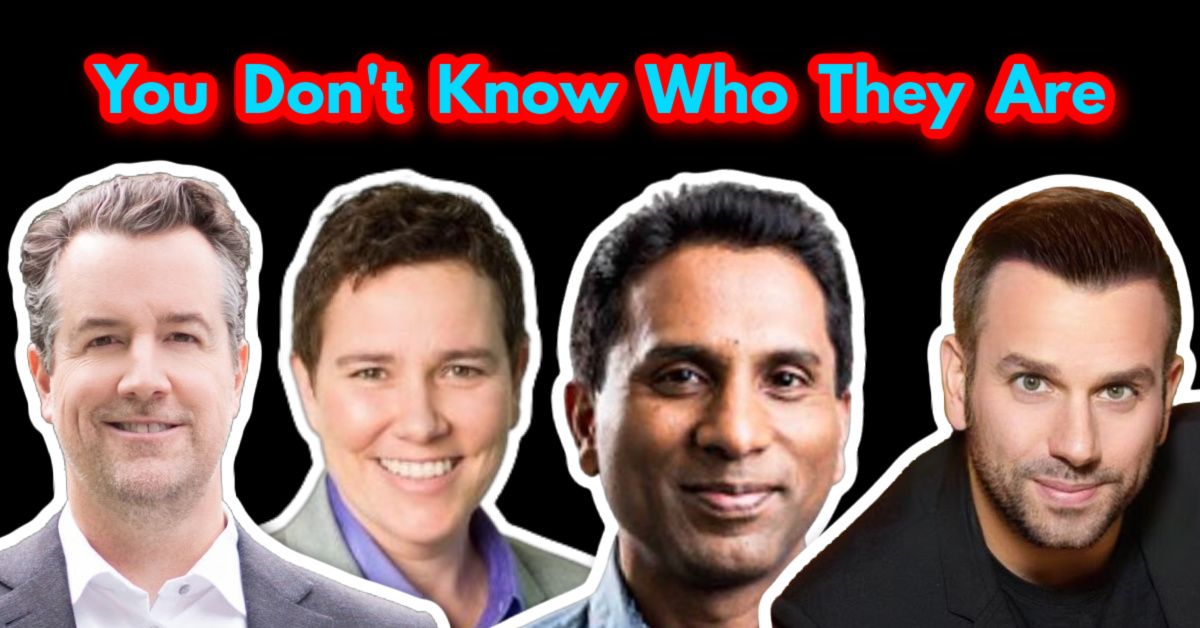 Sotheby's, Coldwell Banker, EWM, eXP, and the list goes on and on. This is absolutely why ...
Who are we?
We are the ALL IN Miami Group out of Miami.
We are Colombian, Filipino, Cuban, German, Japanese, French, Indian, Syrian, and American.
We are Christian, Hindu, and Jewish.
We are many, but we are one.
We sell luxury homes in Miami, Florida.
Although some of our clients are celebrities, athletes, and people you read about online, we also help young adults find their first place to rent when they are ready to live on their own.
First-time buyers?
All the time!
No matter what your situation or price range is, we feel truly blessed and honored to play such a big part in your life.