Top 5 Instagrammable Places in Design District
Let loose and allow your creativity and love for art to shine at the Design District, a unique artsy community of culture, art, dining, and fashion-- and one of Miami's most IG-worthy destinations!
Known for its sleek modern architecture, upscale interior design stores, and art galleries, the Design District is a luxe, funky community spanning 18 square blocks with Wynwood and Midtown a stone's throw away.
With its treasure trove of luxury fashion boutiques, edgy art galleries, engaging public art, and trendy restaurants that are hard to ignore, it's no surprise that the buzzing district has become a top Miami destination, not just for art fanatics but also for fashion-forward folks, shopaholics, and basically anyone looking to be the envy of their IG followers' feed!
Yes, folks, today, all eyes are on the Design District, a sophisticated and inviting world-class destination for fashion, art, architecture, fine dining-- and the best photos in Magic City!!
Here are the top five Instagrammable places in the Design District.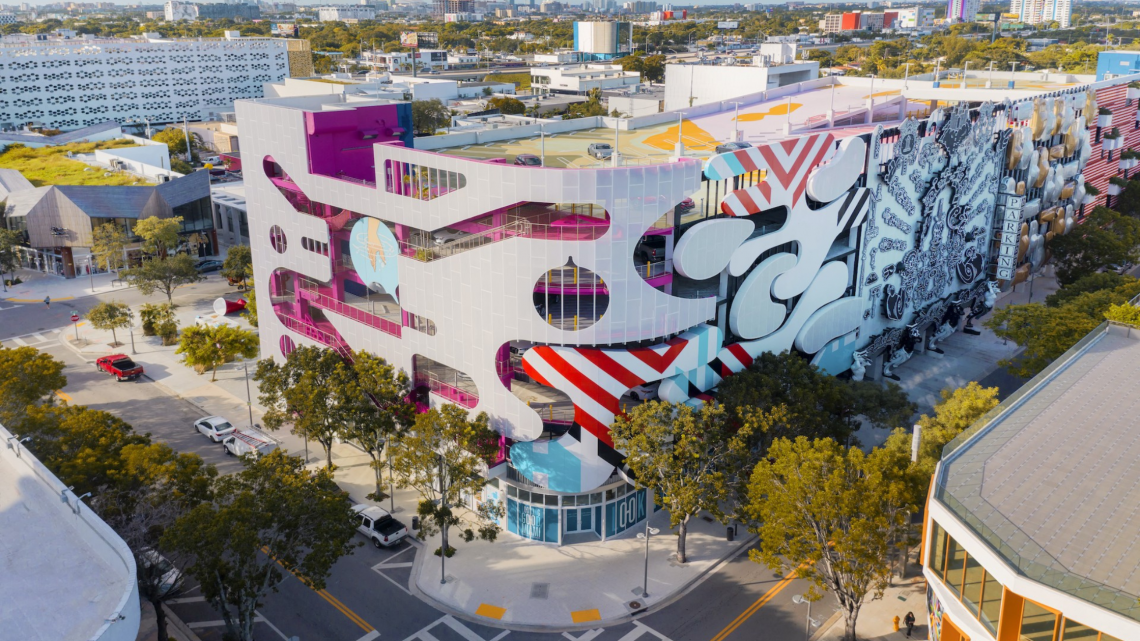 90 NE 41st St. Miami, FL 33137
Have you ever seen a beautifully "aesthetic" garage?
Say hello to the Design District's Museum Garage, a work of art-- and an ideal spot for Instaworthy photos!
Yes, folks, this seven-floor parking garage in the heart of the Miami Design District is NOT just your average car parking area!
In 2015, Design District developer Craig Robins commissioned architect and curator Terence Riley to develop the concept for Museum Garage.
Bringing together these designers from around the world, Riley drew inspiration from the surrealist parlor game Exquisite Corpse.
The game involved a collection of images assembled by various artists with no regard or knowledge of what the other artists have drawn, producing one image whose components don't necessarily match but flow together as one playful composition.
Under Riley's direction, each participating architect worked on an area and depth to build out, getting free rein to create individual designs.
And the result? A unique modern, architectural version of the Exquisite Corpse-- Design District's Museum Garage.
Explore its unique walls and corners, and take beautiful photos and selfies for your socials-- it's close to impossible to get a "bad" snap in this garage!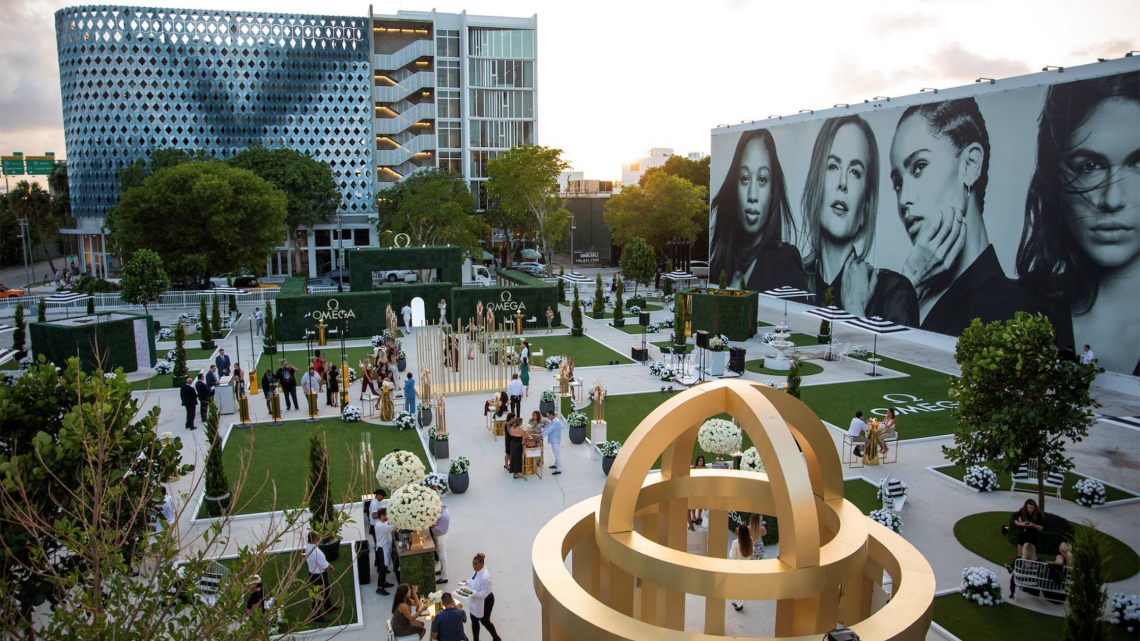 2) Jungle Plaza
3801 NE 1st Ave, Miami, FL 33137
Gear up to explore the "Jungle" and get your socials ready for some serial posting!
This is Jungle Plaza, the "land" of IG-worthy photos!
Kidding aside, Jungle Plaza isn't an actual jungle, per se, but Design District's premier outdoor event space for large-scale productions and events.
The 33,000 square foot location features a monumental mural by the Brazilian artist Criola, titled "Interdimensional Portal," a scene that represents a group of female characters in bright, bold colors and vibrant geometry, performing rituals of healing and protection.
Undoubtedly one of the most artistic and colorful areas in the Design District!
Aside from the "Interdimensional Portal," visitors will see a Jungle-themed mural on the wall, a colorful focal point that pays homage to the South Floridian landscape.
So take your pick and get ready to pose!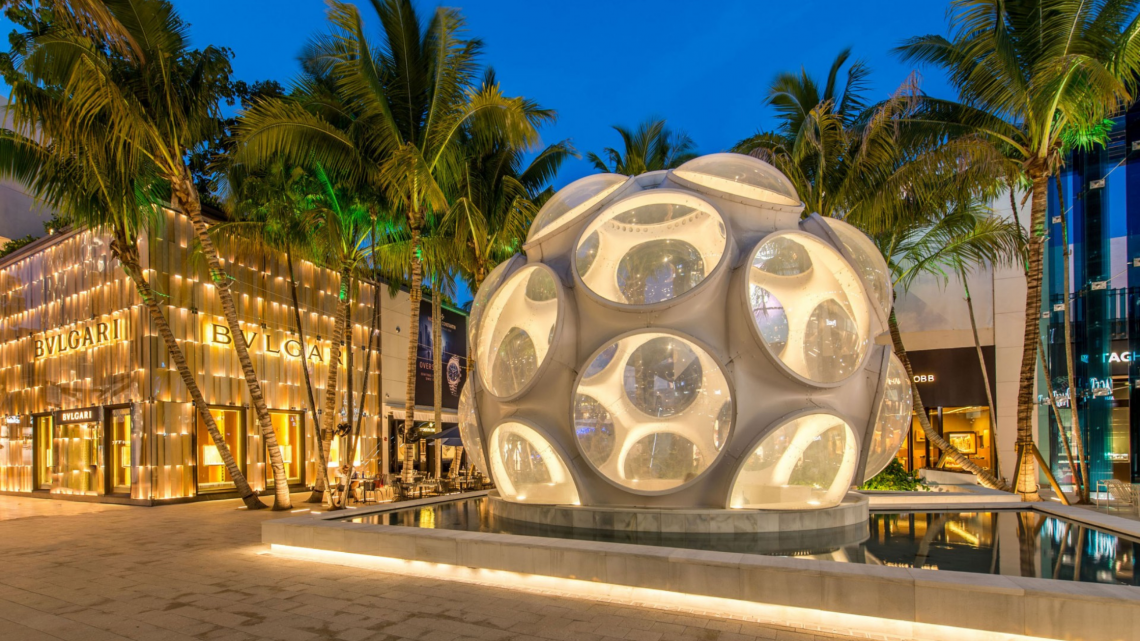 3) Palm Court
140 NE 39th St, Miami, FL 33137
For a dose of the famous Design District art installations you've been seeing on your IG feed (and a photo of your own!), head to Palm Court, a premier event space and pedestrian plaza that hosts live concert series, family day trips, and art tours!
Designed by Japanese architect Sou Fujimoto and Aranda/Lasch, Palm Court boasts a 7,000 sq. feet palm-dotted plaza, home to public art installations by Konstantin Grcic, Matthew Richie, and Xavier Veilhan, all enhancing the open-air artsy experience!
Netscape, 2010, After Light, Le Corbusier, 2013, and the Fly's Eye Dome at the Palm Court Garage-- yes, they're all here!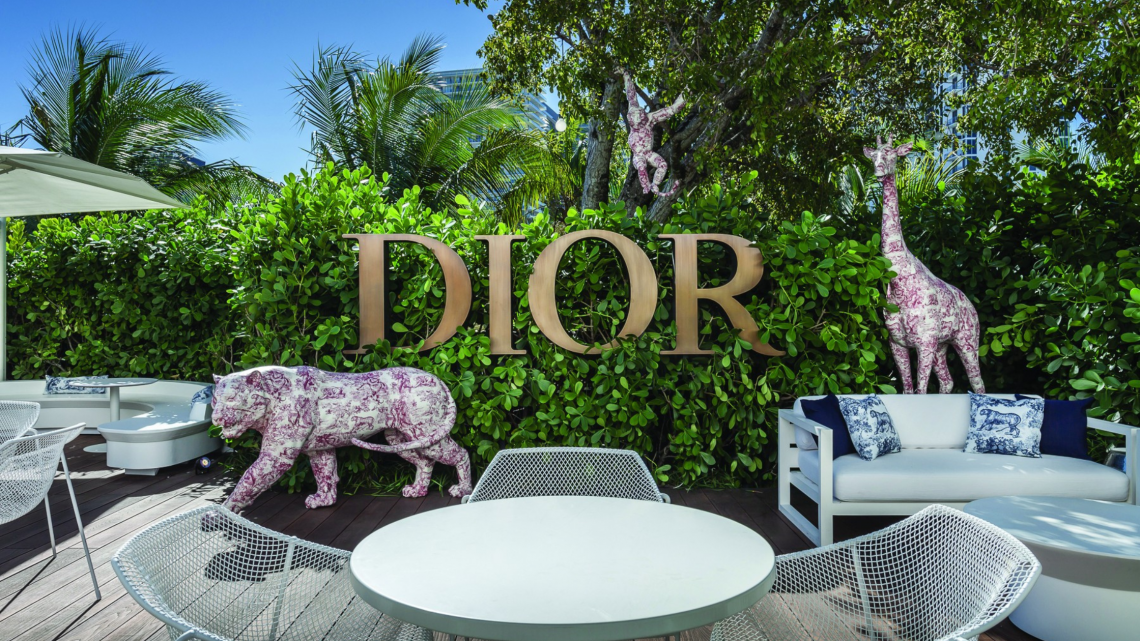 162 NE 39th St, Miami, FL 33137
Are you second-guessing if it's the real deal?
Well, fashion fanatics, today is your lucky day!
DIOR Café Miami is here to fulfill all your retail x dessert fantasies-- in a classy, fashionable manner, as always!
Situated on the garden terrace of its Design District women's boutique, DIOR Café continues a longstanding tradition first established by Monsieur Christian Dior and the desire to spread his love for the art of entertaining and his taste in art de Vivre.
At DIOR Café Miami, you'll find a seated table service featuring a concise menu of coffee, teas, juices, and assorted fruits and pastries.
The verdict?
Well, aside from a chic coffee-dessert experience, DIOR Café Miami has an aesthetically pleasing ambiance, offering guests the iconic Toile de Jouy print on oversized for photo-ops, 3D sculptures of giraffes, bears, and tigers, and fancy tables, chairs, and dinnerware, so yes, Dior Café is a must-visit spot whether you're in the mood for some upscale cup of coffee and cookies or cute IG photos!
I mean, it's DIOR!
Need I say more?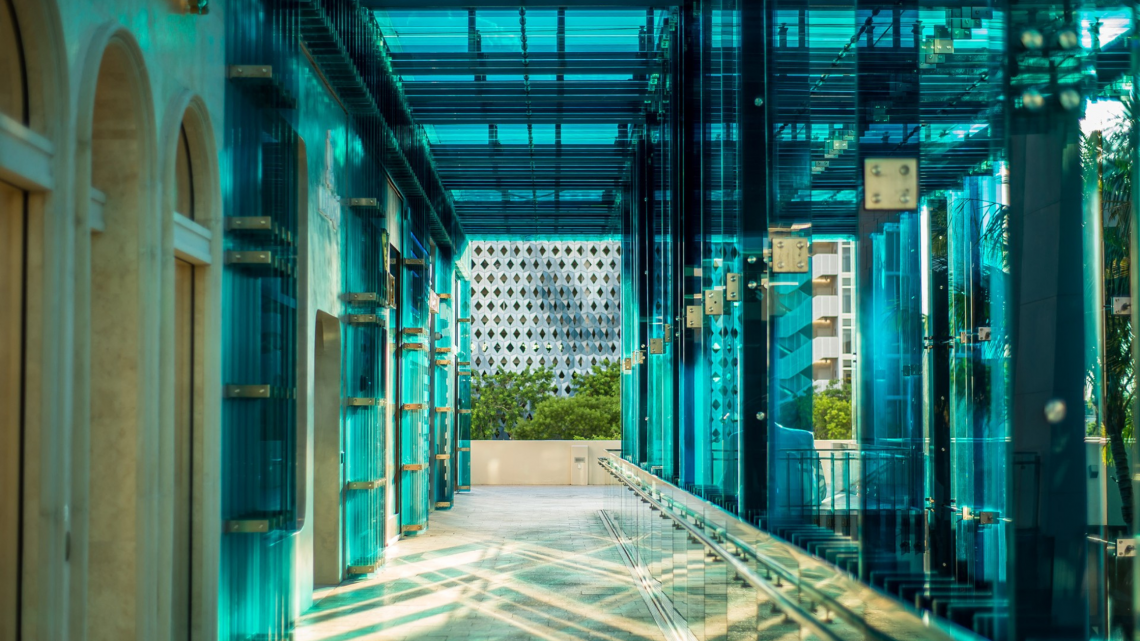 5) Sou Fujimoto - Building Façade
140 NE 39th St., Miami, FL 33137
An electric blue, icy two-story building displaying its creator's passion for art and nature, Sou Fujiumoto's Building Façade is another must-visit spot for some noteworthy IG snaps in the Design District!
Armed with Fujimoto's signature style-- a vibrant interplay between nature and architecture, the Building Façade is one of the cornerstones of the Design District's pedestrian-centric area, inspired by the flowing movement of waterfalls and Miami's tempestuous rain squalls.
At the Building Façade, you'll find a two-story structure featuring an elongated series of glass fins extending from the rooftop down to the open courtyard creating a dynamic visual spectacle and alluding to the prevalent aquatic nature of the city.
It's a public art installation of the century that undoubtedly deserves a spot on your socials!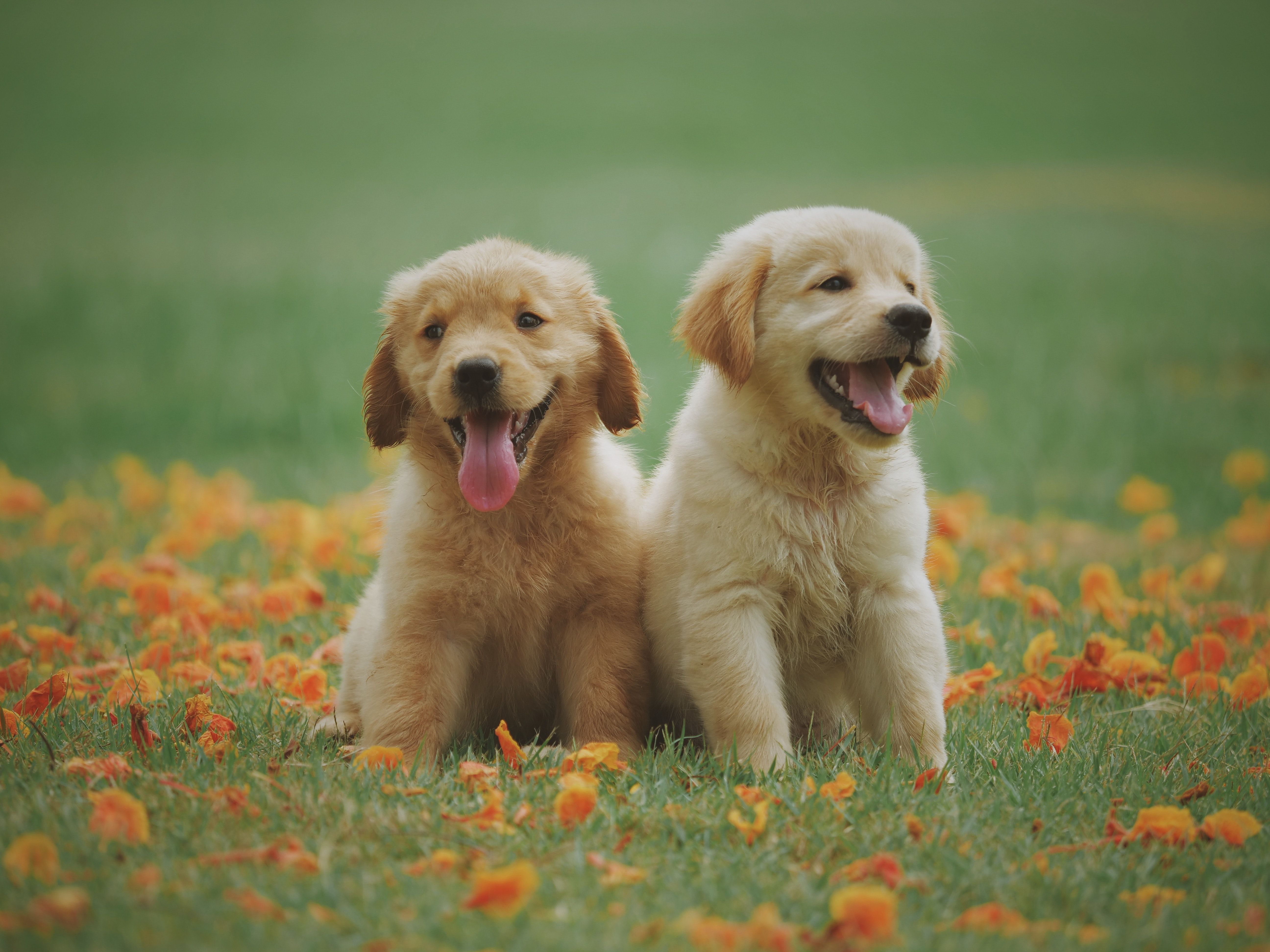 Here are the BEST dog parks in Miami. We analyzed 55 different neighborhoods in Miami, and...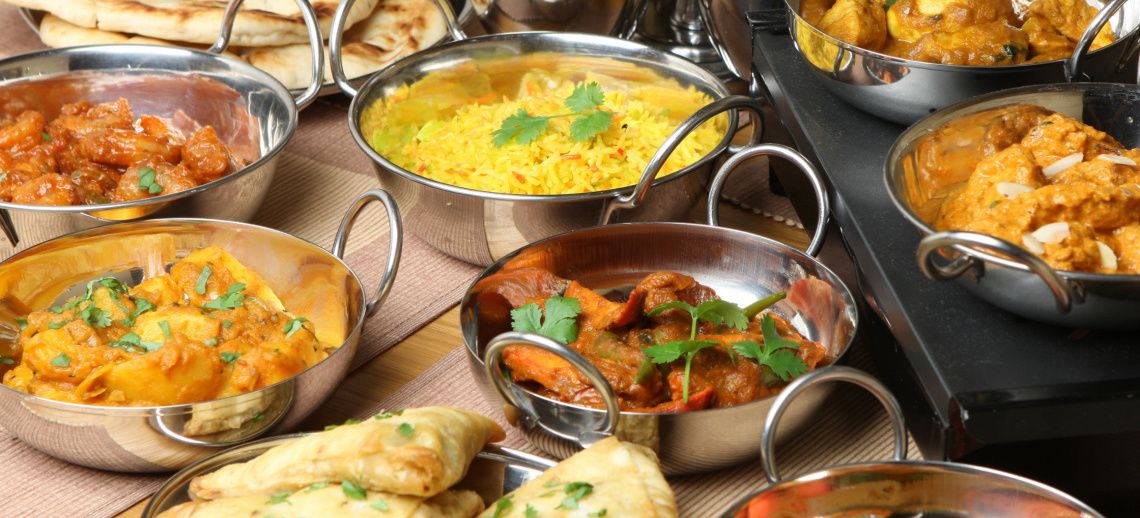 If you are a foodie or just love to eat as much as I do, here are my picks for the best pl...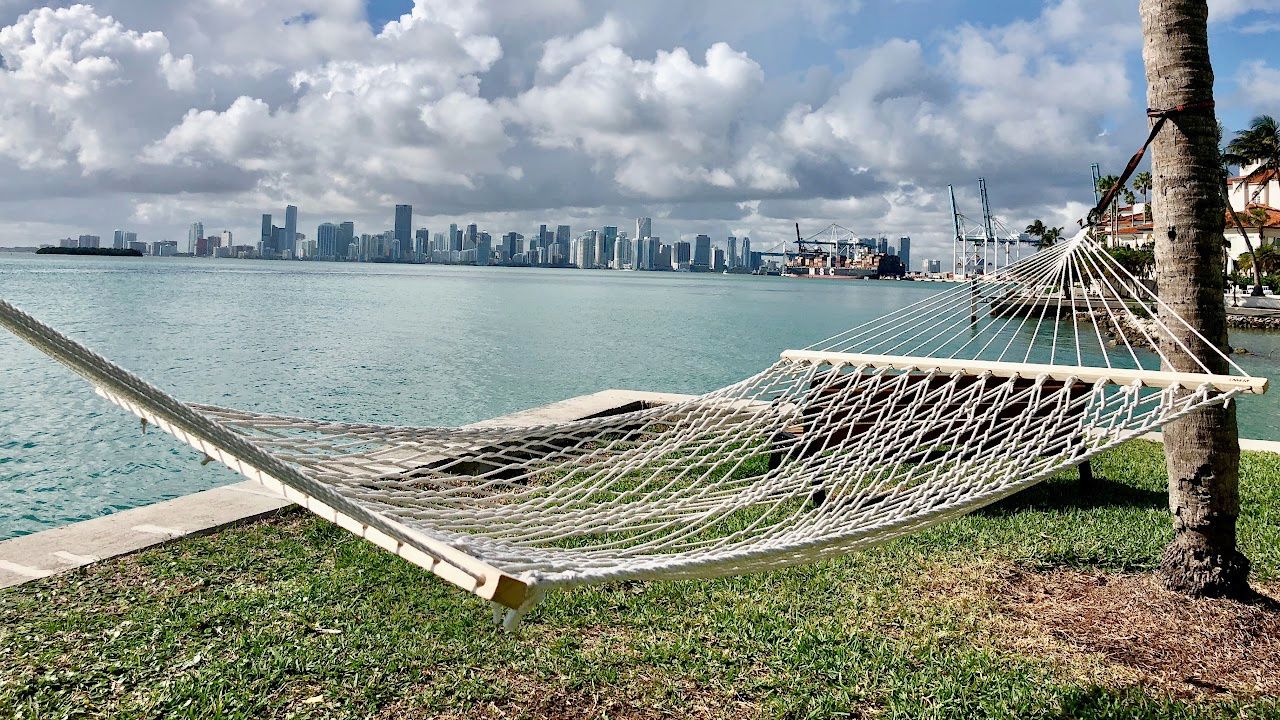 Discover Miami's top neighborhoods and schools with our comprehensive guide! Find the perf...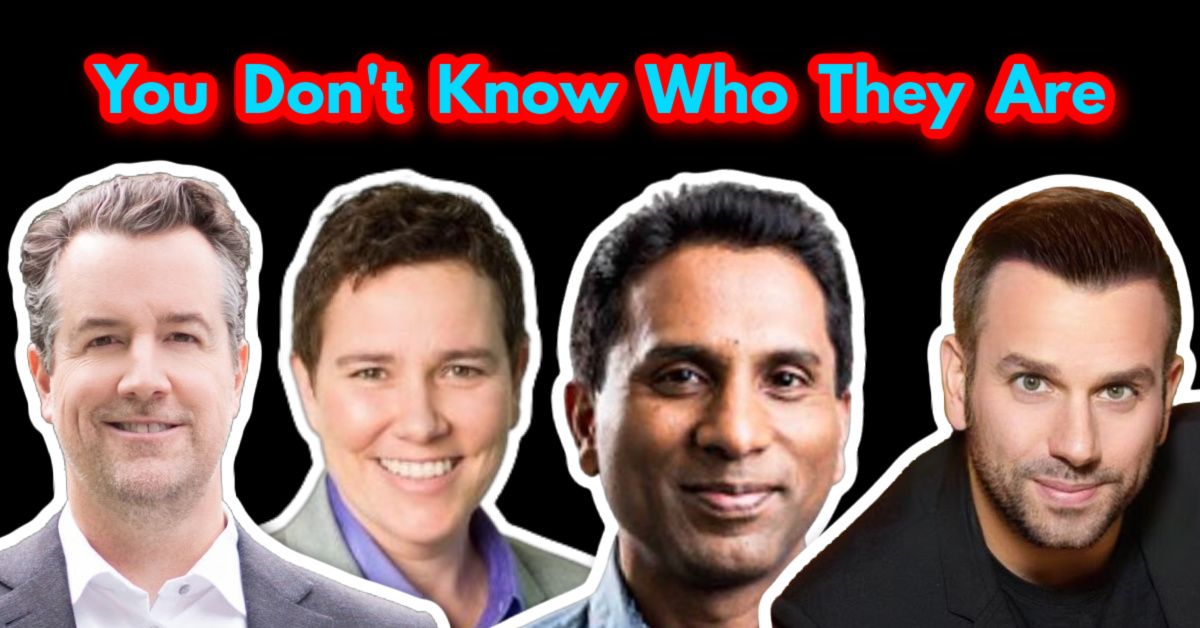 Sotheby's, Coldwell Banker, EWM, eXP, and the list goes on and on. This is absolutely why ...
Who are we?
We are the ALL IN Miami Group out of Miami.
We are Colombian, Filipino, Cuban, German, Japanese, French, Indian, Syrian, and American.
We are Christian, Hindu, and Jewish.
We are many, but we are one.
We sell luxury homes in Miami, Florida.
Although some of our clients are celebrities, athletes, and people you read about online, we also help young adults find their first place to rent when they are ready to live on their own.
First-time buyers?
All the time!
No matter what your situation or price range is, we feel truly blessed and honored to play such a big part in your life.