Top 5 Instagrammable Places in Coral Terrace and Flagami
Say "cheese" for your best IG photos YET-- you've reached Coral Terrace and Flagami, two festive Miami towns with delicious food, eclectic vibes, world-class shopping, and natural beauty!
Two unpretentious, vibrant residential enclaves brimming with nature, entertainment, and recreation, Flagami is roughly defined as south and east of Tamiami Canal, north of Tamiami Trail (US 41/South Eighth Street), and west of Red Road (SR 959/SW 57th Avenue), bisected by Flagler Street.
Meanwhile, Coral Terrace is roughly defined as west of Red Road (SR 959/SW 57th Avenue), east of (SR 959/SW 67th Avenue), south of Tamiami Trail (US 41/South Eighth Street), and north of Bird Road (SR 979/SW 40th Street).
Offering tourists a grand tour with their perfect location(s) near Miami's best, Coral Terrace and Flagami fill up your itineraries with everything you love about Magic City, apart from their OWN lists of fun activities, making your travel experience stress-free, exciting, and unforgettable-- with the best Miami photos to snap, nonetheless!
Here are the top five Instagrammable places in Coral Terrace and Flagami.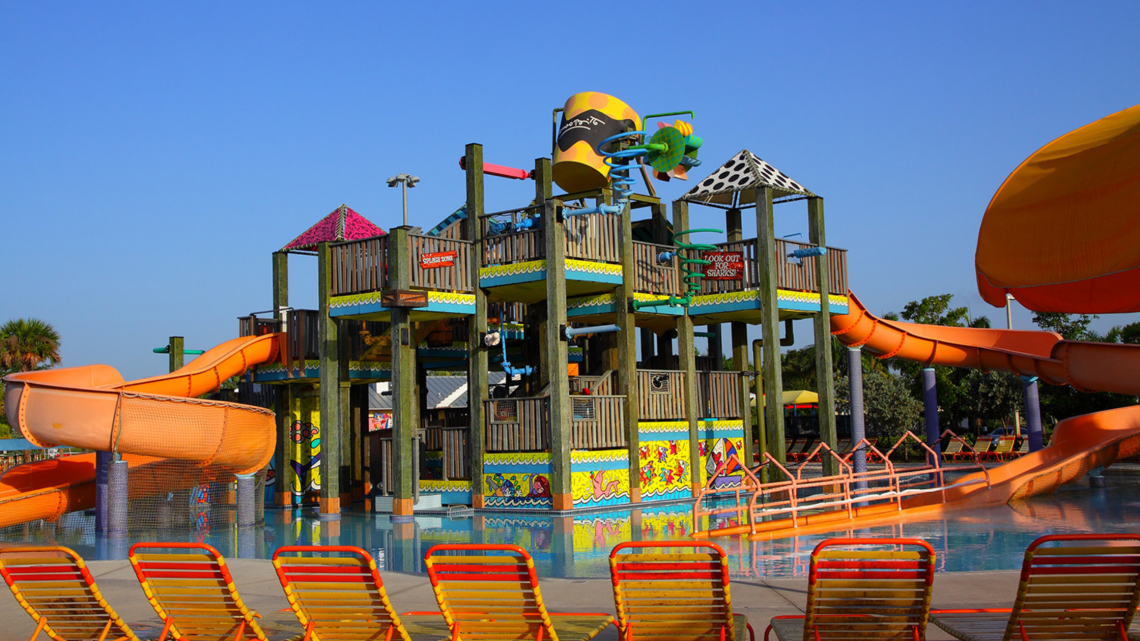 1550 NW 37th Ave, Miami, FL 33125
Are you ready for an exciting water adventure of a lifetime?
Well, if a family outing is what you seek, there's one place in Flagami that CAN'T be beaten!
Say hello to Grapeland Heights Park, home to the hottest Flagami attraction, the Grapeland Water Park, a one-of-a-kind splash park designed by famed Miami pop artist Romero Britto!
A pirate-themed water park filled to the brim with Britto's colorful cartoon-like characters, from an enormous octopus to pirate ships and fish swimming under the sea, the Grapeland Water Park boasts 13 acres of water activities ranging from waterslides, a lazy river, a pool, and shallow water play areas with water buckets and cannons.
It has four main attractions, including Captain's Lagoon, a recreational pool with a gradual, beach-like entry and a maximum depth of six feet, and the Buccaneer River Ride, a lazy river where you can plop down on a large inflatable inner tube and let the current carry you away.
The other two are shipwreck-themed water slide areas, one designated for toddlers and their parents and another where bigger kids can splash and play!
At Grapeland Water Park, you can swim and cool off, bond with the family, hang out with friends, enjoy the adventure, and take vibrant and fun photos for mementos!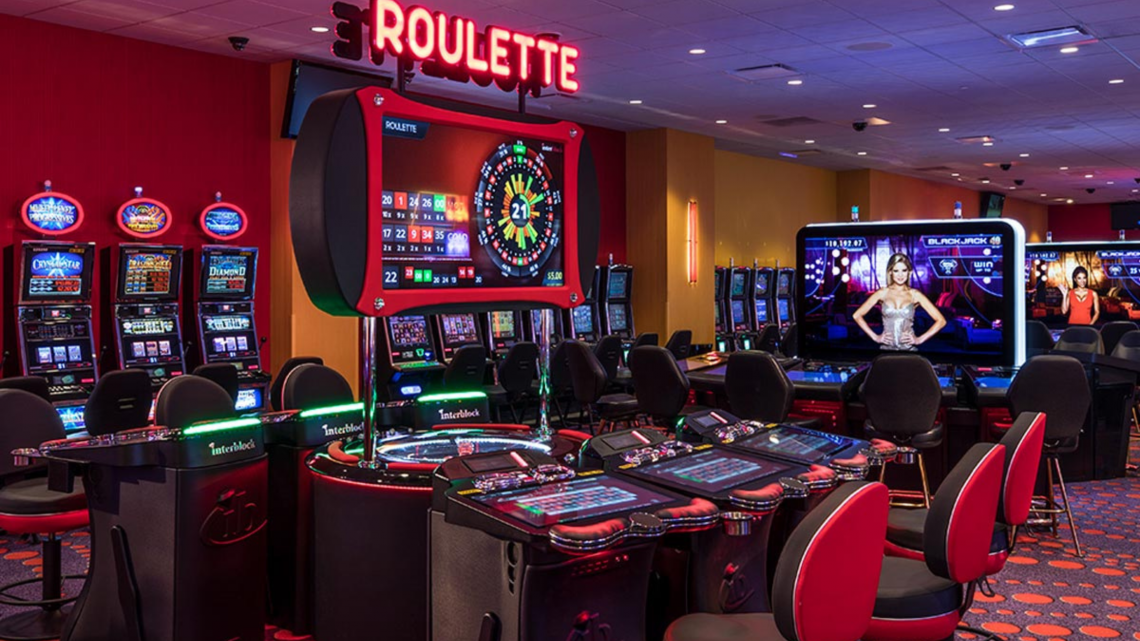 450 NW 37th Ave, Miami, FL 33125
If you're looking to try something new, put your "poker face" on and try your luck at Magic City Casino, the first casino to bring Las Vegas-style games to Miami!
A famous Miami entertainment hub offering exciting, state-of-the-art interactive slots, a smoking hot Poker Room, unparalleled concerts, multiple dining options, pari-mutuels simulcasting, and LIVE Summer Jai-Alai, Magic City Casino is the place to be for fun after-hours, games, and entertainment-- and one of the best spots for your "Vegas" themed photos without ACTUALLY having to spend a ticket going to Las Vegas!
Who knows-- you may even chance upon your favorite artist performing and get some selfies while you're there!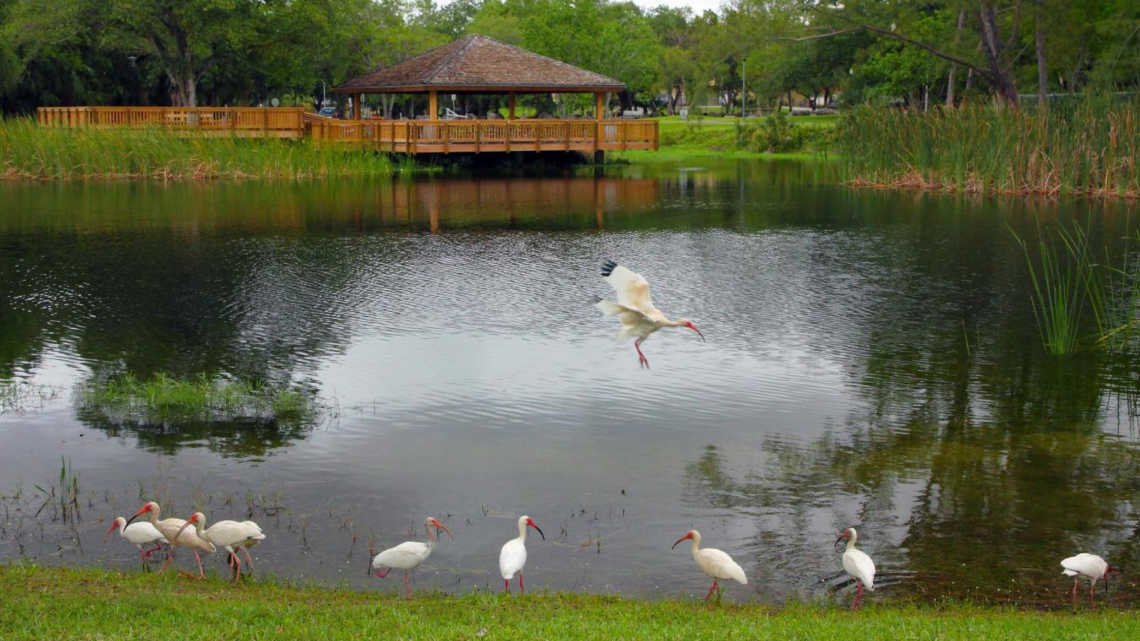 3401 SW 72nd Ave, Miami, FL 33155
Are you a nature lover dreaming of the perfect Insta-shot in the wilderness?
A.D.(Doug) Barnes Park may be the answer to your woes!
Offering rejuvenation in a rare Miami ecosystem, A.D.(Doug) Barnes Park is a 65-acre oasis of family-friendly green space conveniently located in a bustling area of southwest Miami, right off the busy Bird Road thoroughfare.
A.D.(Doug) Barnes Park features native forest habitats, a fishing lake, a heated pool, jogging trails, picnic shelters, a playground, and a fenced off-leash park for your pup!
It is also home to a 15-acre wilderness of native tropical hardwood hammock and pine Rockland habitats, the perfect respite from urban life where one can find many ways to connect to nature.
Other A.D.(Doug) Barnes Park amenities include basketball courts, a fishing pier, picnic pavilions, splash playgrounds, trails, and fitness zones.
Who says nature, having fun, and taking pictures can't go hand-in-hand?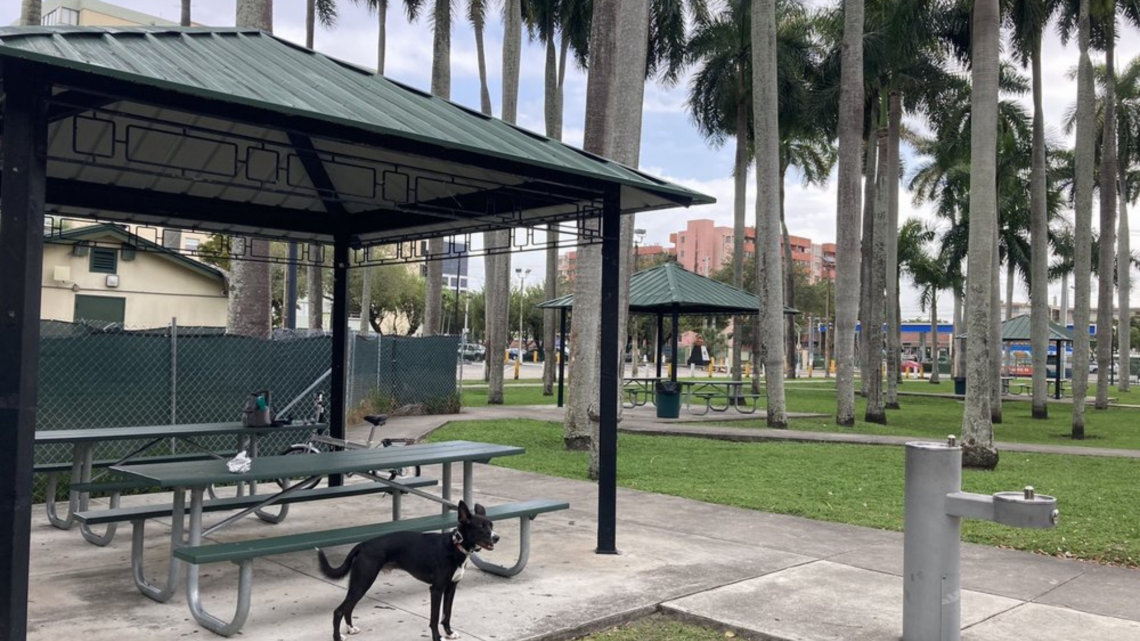 5135 NW 7th St, Miami, FL 33126
Aerial shots are a must for aesthetic Instagram posting, so if you're looking for a spot to fly your drone around Coral Terrace and Flagami, your best bet will be Antonio Maceo Park!
A quaint park offering quiet, clean, and spacious green spaces, Antonio Maceo Park, is one of the most famous neighborhood parks in the Coral Terrace-Flagami area, and one that you shouldn't miss, especially if you're looking for breathtaking water views.
Aside from its walking trails, Antonio Maceo Park boasts a boat ramp, picnic tables for relaxing or eating, an expansive playground for the kids, and a beautiful lagoon with ducks and other birds hanging out.
It's also one of few waterfront parks in town, so you'll have a big lake as your backdrop as you stroll around with the family or for a fancy photoshoot!
And did you know it has a spot for jet skiing, too?
Well, I bet that just took Antonio Maceo Park to a whole different level!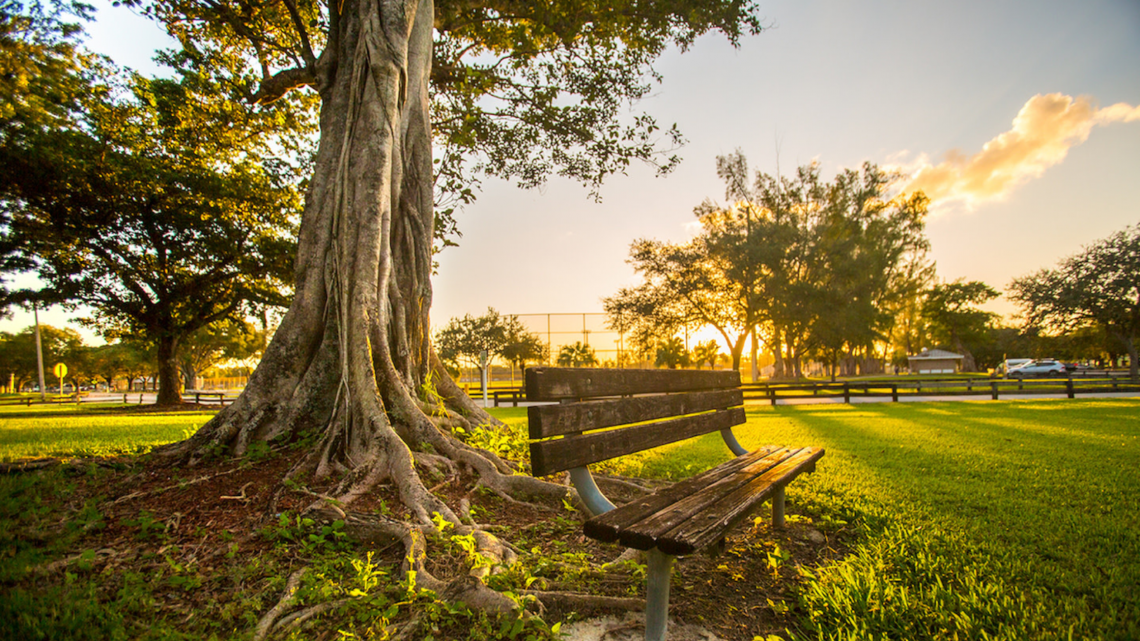 7900 SW 40th St, Miami, FL 33155
If you're raring for a leisurely outing or a day of recreation around Coral Terrace and Flagami, Tropical Park may be your best bet!
Developed on the site of a former horse track in 1979, the famous Tropical Park attracts approximately 1,500,000 visitors annually for its fun outdoor activities, like bicycling, walking, or running on the miles of paved pathways, and an array of facilities, including equestrian and community centers.
At Tropical Park, you can peruse around a 275-acre urban oasis, take nature and active photos, enjoy watching games (or play them yourselves), engage in different watersports, or let your dog have a go at the Tropical Park Dog Park, a 2-acre area designated for off-leash fun for your four-legged friends!
Other Tropical Park amenities include the Ronald Reagan Equestrian Center, the Mary Abreu Community Center, the Tennis Center, and the Track and Stadium.
There is also a weekly Farmer's Market hosted on the grounds.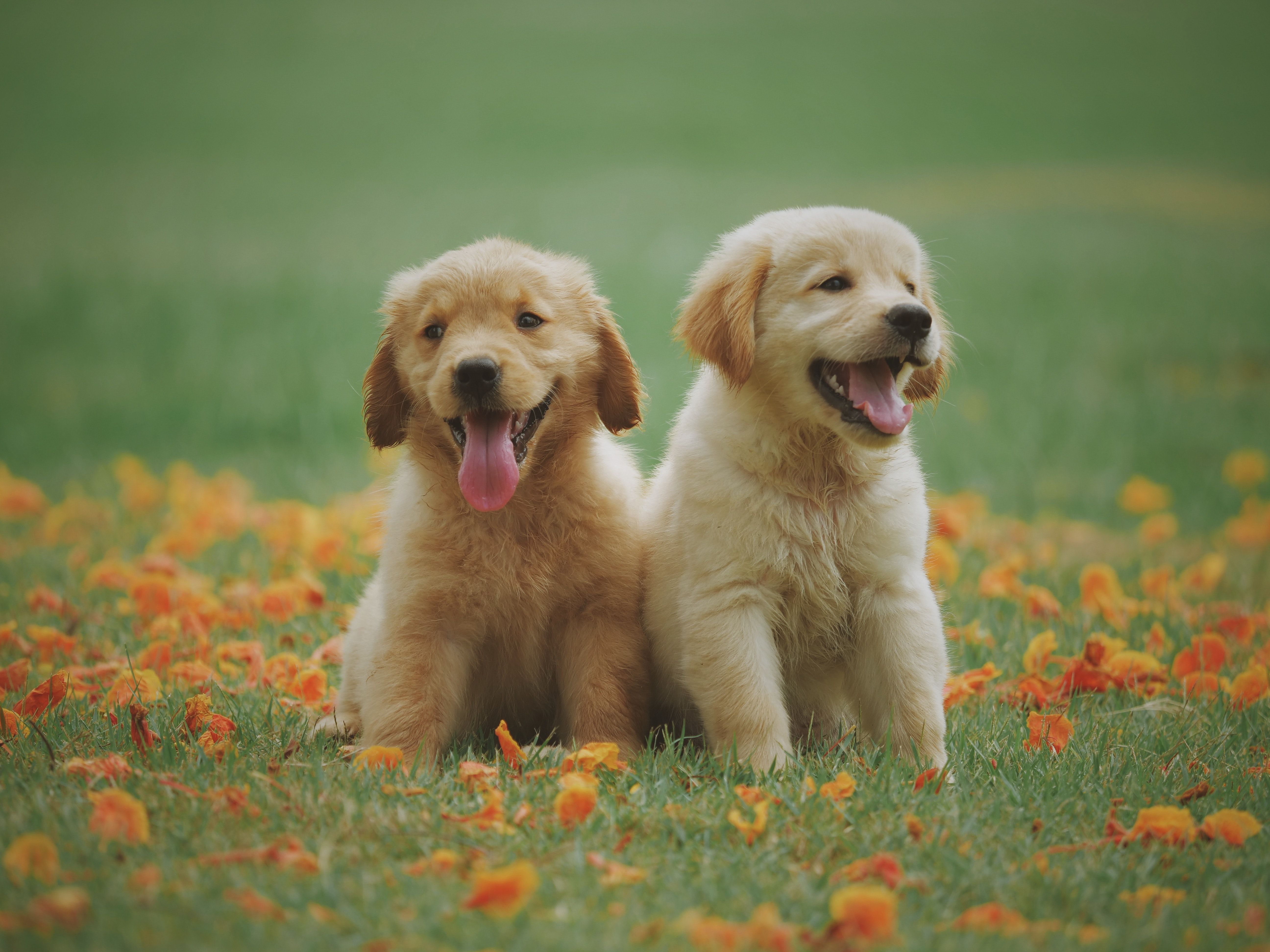 Here are the BEST dog parks in Miami. We analyzed 55 different neighborhoods in Miami, and...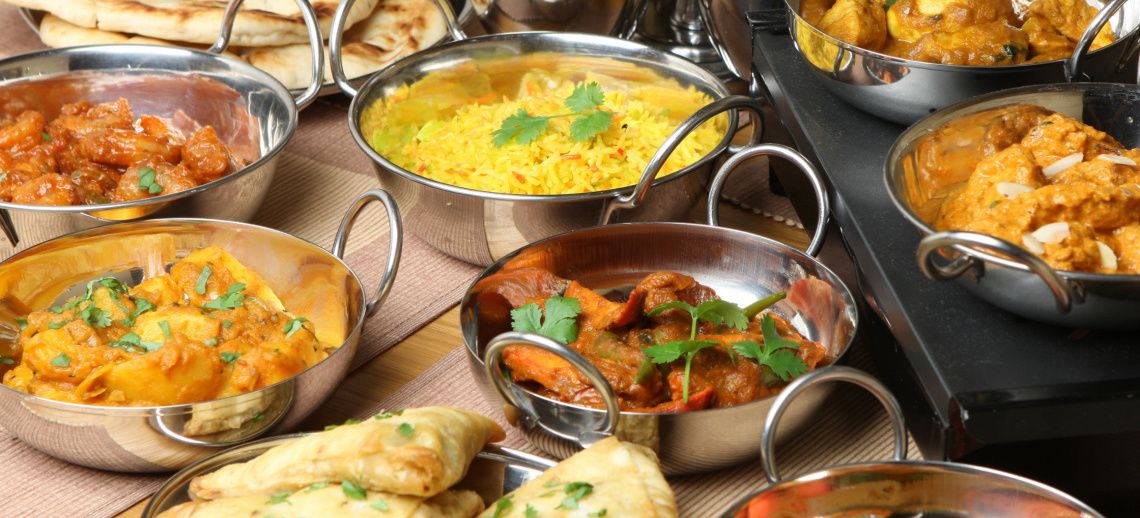 If you are a foodie or just love to eat as much as I do, here are my picks for the best pl...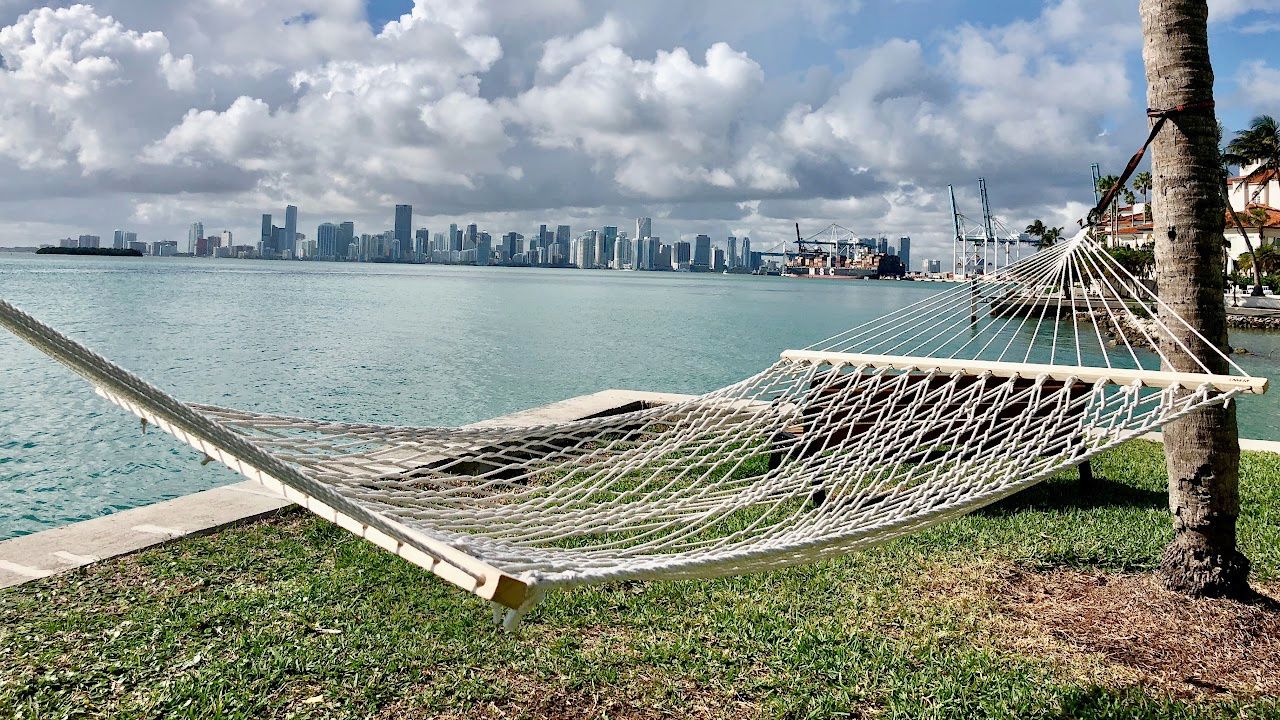 Discover Miami's top neighborhoods and schools with our comprehensive guide! Find the perf...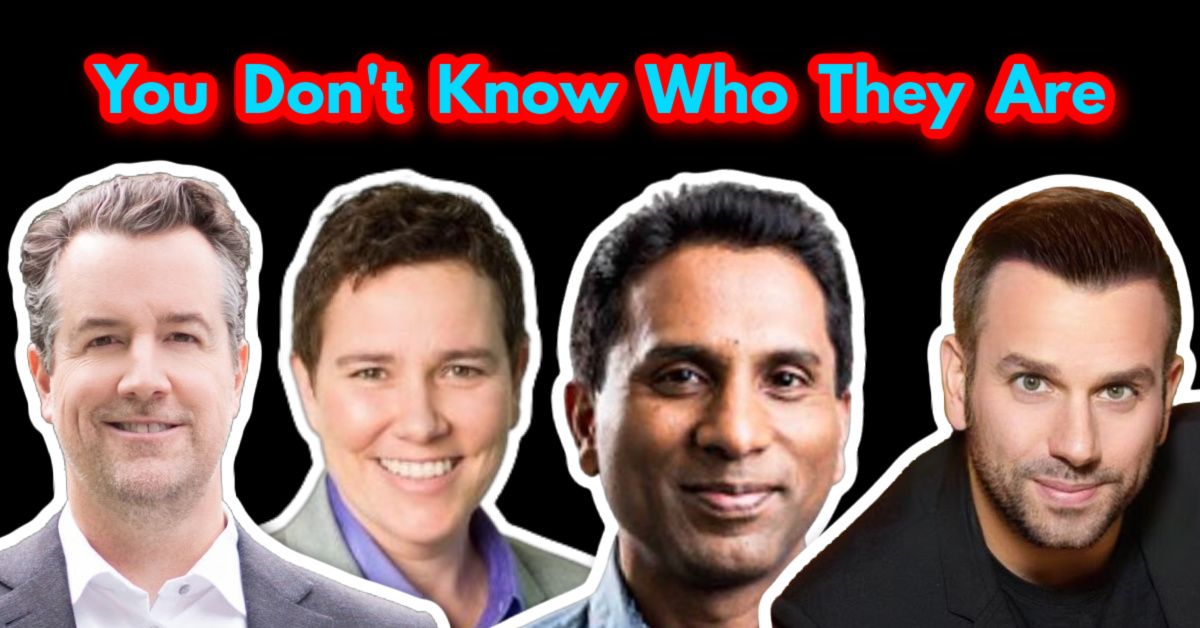 Sotheby's, Coldwell Banker, EWM, eXP, and the list goes on and on. This is absolutely why ...
Who are we?
We are the ALL IN Miami Group out of Miami.
We are Colombian, Filipino, Cuban, German, Japanese, French, Indian, Syrian, and American.
We are Christian, Hindu, and Jewish.
We are many, but we are one.
We sell luxury homes in Miami, Florida.
Although some of our clients are celebrities, athletes, and people you read about online, we also help young adults find their first place to rent when they are ready to live on their own.
First-time buyers?
All the time!
No matter what your situation or price range is, we feel truly blessed and honored to play such a big part in your life.