Top 5 Instagrammable Places in Coral Gables
Let your smile shine bright as you step into "City Beautiful," a rare pearl of tranquility and old-world flavor amidst the sprawling metropolis-- Welcome to Magic City's Coral Gables!
Offering tree-lined boulevards, ivy-covered mansions, and lavishly green avenues winding through its entirety, Coral Gables is Miami's Mediterranean-themed planned community punctuated by civic landmarks and embellished with playful architectural features that detail the Mediterranean Revival signature style.
Lauded as a famed pedestrian-friendly destination, one can get lost in Coral Gables' Spanish-inspired charm, canopied streets, and landmarks, reinforcing its historic affluent character, alongside an abundance of tourist spots, world-class restaurants, boutique shops, and national and regional retailers.
And with this seemingly contrasting appeal, it's easy to understand how Coral Gables has become a famous tourist destination worldwide-- and a preferred destination for the best photos in Miami!
So pack your bags, get those smartphones ready, and book a trip to Coral Gables!
The best IG-worthy spots await!
Here are the top five Instagrammable places in Coral Gables.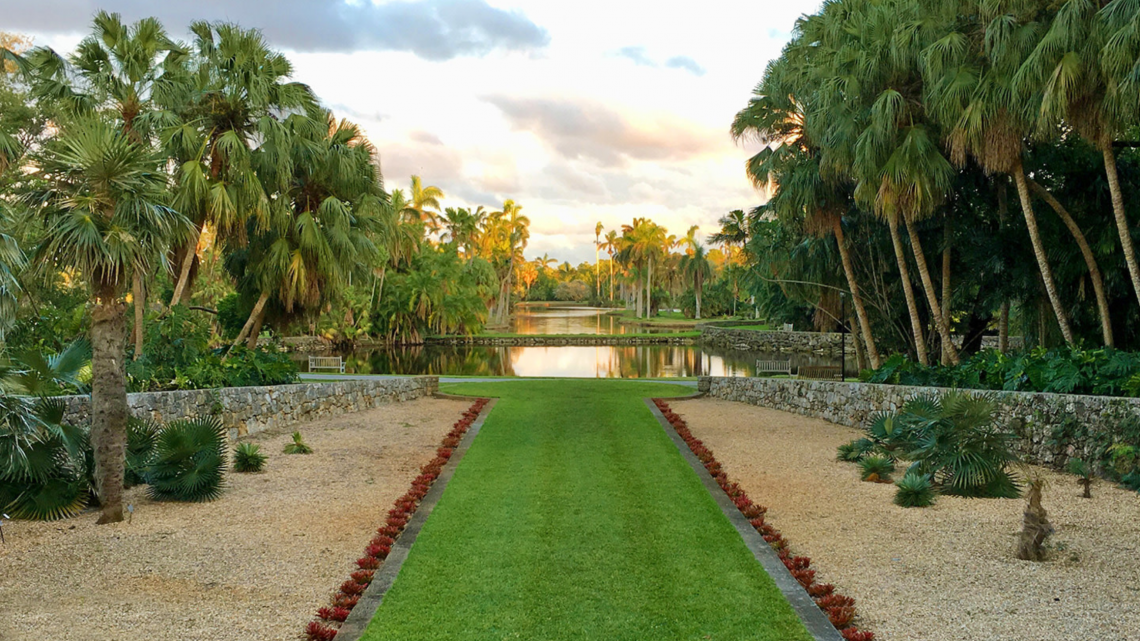 1) Fairchild Tropical Botanic Garden
10901 Old Cutler Rd, Coral Gables, FL 33156
Anyone who's been taking photos for long knows how natural backdrops help produce great pictures-- yes, it's a huge factor!
You see, here at Coral Gables, a self-proclaimed tropical jungle-slash-vibrant city, you'll find a languid but manicured landscape of Banyans and Ficus with neatly trimmed lawns everywhere you go, so finding a lush spot for an IG-worthy snap shouldn't be too difficult.
But, if you're looking to feed your cravings for fresh air and natural beauty AND get picture-perfect shots for your socials, Fairchild Tropical Botanic Garden may be the tourist spot you're looking for.
Situated on 83 sprawling acres of lush, colorful tropical gardens, rainforests, and coastal habitat, the Fairchild Tropical Botanic Garden remains one of South Florida's premier gardens.
Founded in 1938 by famed plant explorer Dr. David Fairchild, Fairchild Tropical Botanic Garden's collection includes more than 3,400 species, including tropical fruit, orchids, butterflies, and native and exotic plants throughout its Uplands and Lowlands ecosystems and exhibits.
Needless to say, Fairchild Tropical Botanic Garden makes for a perfect outdoor adventure for families, a romantic date, or a sublime oasis for anyone who enjoys the beauty of the natural world.
The Allée, the Overlook, the Water Gardens, the Aquatic Exhibits, the Arboretum, the Geiger Tropical Flower Garden, the Butterfly Garden, and the Children's Garden-- imagine all the places you can visit and photos you can take at Fairchild Tropical Botanic Garden!
2) The Biltmore Hotel Miami Coral Gables
1200 Anastasia Ave, Coral Gables, FL 33134
If you're looking for a historical tourist spot -slash- picture-perfect backdrop for your IG posts, you'll have to visit Coral Gables' Biltmore Hotel.
Yes, it's a non-negotiable!
An elegant Mediterranean Revival retreat built in 1926 by George Merrick and inspired by Spanish and Venetian architecture, Biltmore Hotel is a Coral Gables treasure and the perfect option for a stylish, history-filled stay in "City Beautiful!"
But even if you're looking at a different hotel for your Coral Gables' vacay, Biltmore Hotel still warrants a quick tour, and here's why--
A National Historic Landmark with a 95-year history of luxury and elegance, The Biltmore Hotel Miami Coral Gables immerses visitors in luxury and endless amenities while enticing their senses with its opulent surroundings and breathtaking views.
Apart from this, the Biltmore Hotel Miami Coral Gables' famous Biltmore Pool is a sight for sore eyes, hailed as one of the largest hotel swimming pools in the U.S.
Here, you can soak up South Florida's sunshine while surrounded by a stylish setting for relaxing, outdoor recreation, and dining in one of its cabanas or daybeds, whichever one prefers.
You can also partake in a Coral Gables tradition with a Sunday brunch at the lavish Biltmore Hotel's Fontana courtyard restaurant or the Cascade restaurant overlooking the famous pool.
Imagine all the gorgeous photos you can take!
Indeed, Old World glamour is alive and thriving at the Biltmore Hotel Miami Coral Gables!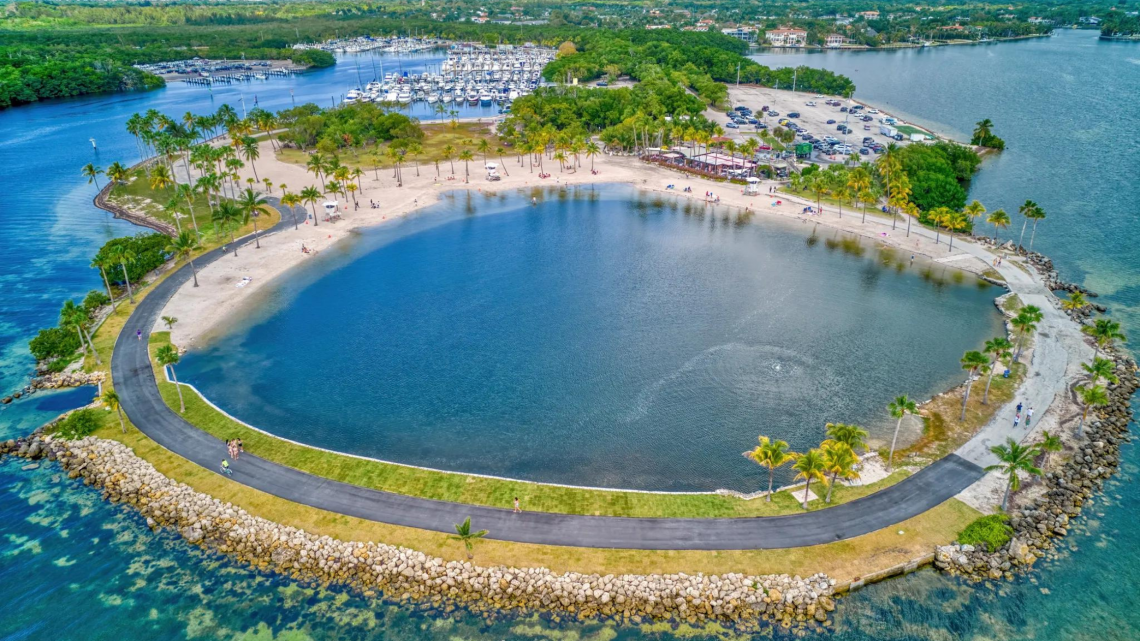 3) Matheson Hammock Park & Marina
9610 Old Cutler Road, Coral Gables, FL 33156
Ready for another nature exploration in Coral Gables?
Plan a relaxing day at Matheson Hammock Park and behold its immaculate beauty-- this spot is famous for a bunch of reasons!
A 630-acre urban park surrounding the north and western ends of Fairchild Tropical Botanic Garden, Matheson Hammock Park is famous for its vast stretches of Florida mangroves and hardwood forests and planned green spaces designed by landscape architect William Lyman Phillips.
At Matheson Hammock Park, you can enjoy South Florida's beautiful water views and welcoming atmosphere-- and take endless photos for your socials!
Meanwhile, Matheson Hammock Park's winding road takes visitors through three important Florida landscapes, starting with swamp and dense mangrove forests and ending at an open cove overlooking Biscayne Bay.
Matheson Hammock Park & Marina also boasts an artificial atoll pool, naturally flushed by the tidal action of Biscayne Bay.
Its tranquil breeze-swept beach is a haven for families who enjoy the water and beautiful views without going to tourist-ridden spots like South Beach!
Are you feeling adventurous? Matheson Hammock Park & Marina is a prime spot for kiteboarding, too!
Other Matheson Hammock Park & Marina amenities include a full-service marina, snack bar & restaurant, picnic pavilions, and nature trails.
Is there anything you CAN'T do at Matheson Hammock Park & Marina?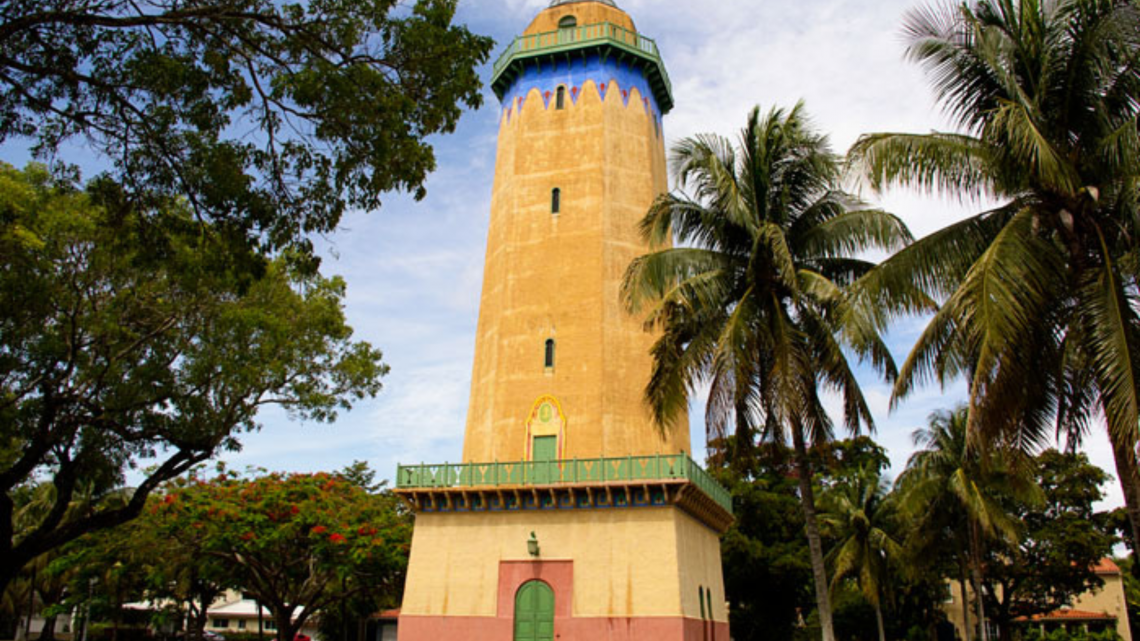 2000 Alhambra Cir, Coral Gables, FL 33134
A "lighthouse" that has never seen the sea, the famous Alhambra Water Tower is a testament to founder George Merrick's vision for the City of Coral Gables at a time when "everyday mishaps" were turned into "works of art."
And yes, it's a picturesque, history-filled spot you can visit for the best photos overlooking "City Beautiful!"
Located in north Coral Gables at the Alhambra Circle, the water tower was built in 1924, comprising two separate structures.
The inner circle tank, purely utilitarian in looks and purpose, was enclosed in a reinforced concrete and wood frame structure designed to resemble a lighthouse.
It concealed the less attractive water tank inside with an aesthetically pleasing and architecturally playful facade.
During its heydays, the Alhambra Water Tower was part of the city's water supply system.
Today, Alhambra Water Tower is part of the Coral Gables Register of Historic Places and a famous tourist spot where visitors can see breathtaking city views!
For a more jaw-dropping experience, visit Alhambra Water Tower at night and witness this structure illuminated in the dark!
It'll be the best photo yet!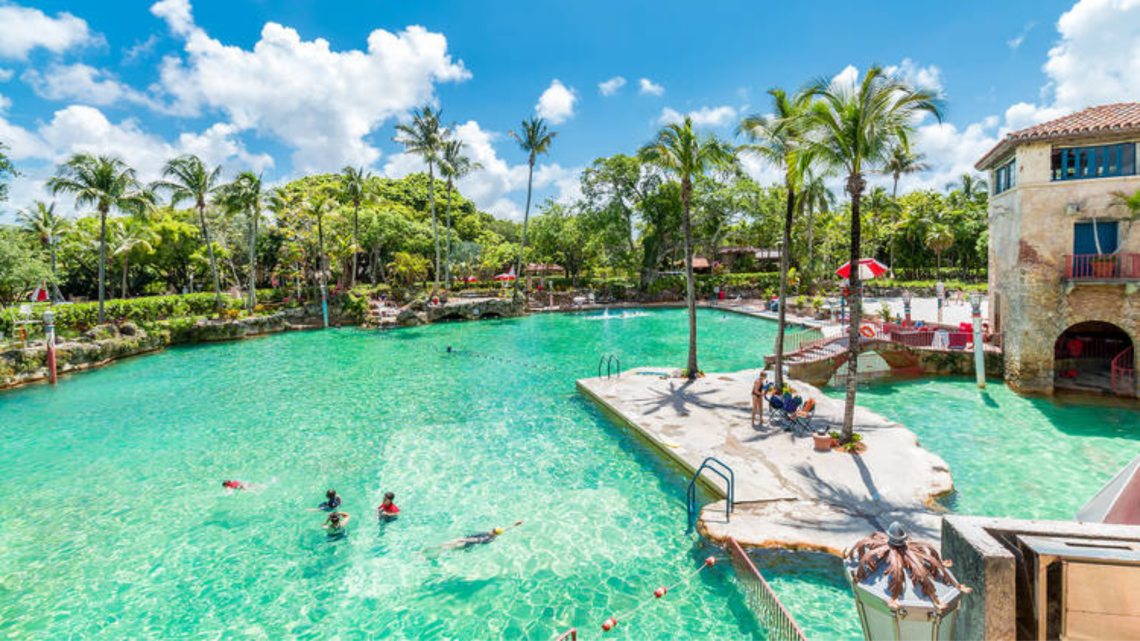 2701 De Soto Blvd, Coral Gables, FL 33134
Take a dip in Coral Gables' Venetian Pool and uncover a beautiful oasis inspired by Mediterranean architecture, now part of Miami's rich history!
Originally a limestone rock quarry created by George Merrick to be a local hangout, the Venetian Pool is a sight to behold, where visitors will find swaying palm trees, coral rock formations, whimsical waterfalls, and interesting caves to explore.
Large enough to hold 820,000 gallons of fresh water from an underground aquifer, the Venetian Pool draws water from artesian wells in the summer and remains the perfect place to cool off and swim, especially during the hot and humid days of Florida weather!
Apart from "actual swimming," visitors can soak up some Coral Gables history through a series of pictures hanging at the entryway, adding to its allure.
Oh, and don't forget picture-taking!
With this, the Venetian Pool has earned a spot on the NRHP (National Register of Historic Places), the ONLY swimming pool in the U.S. with such an esteemed and iconic reputation!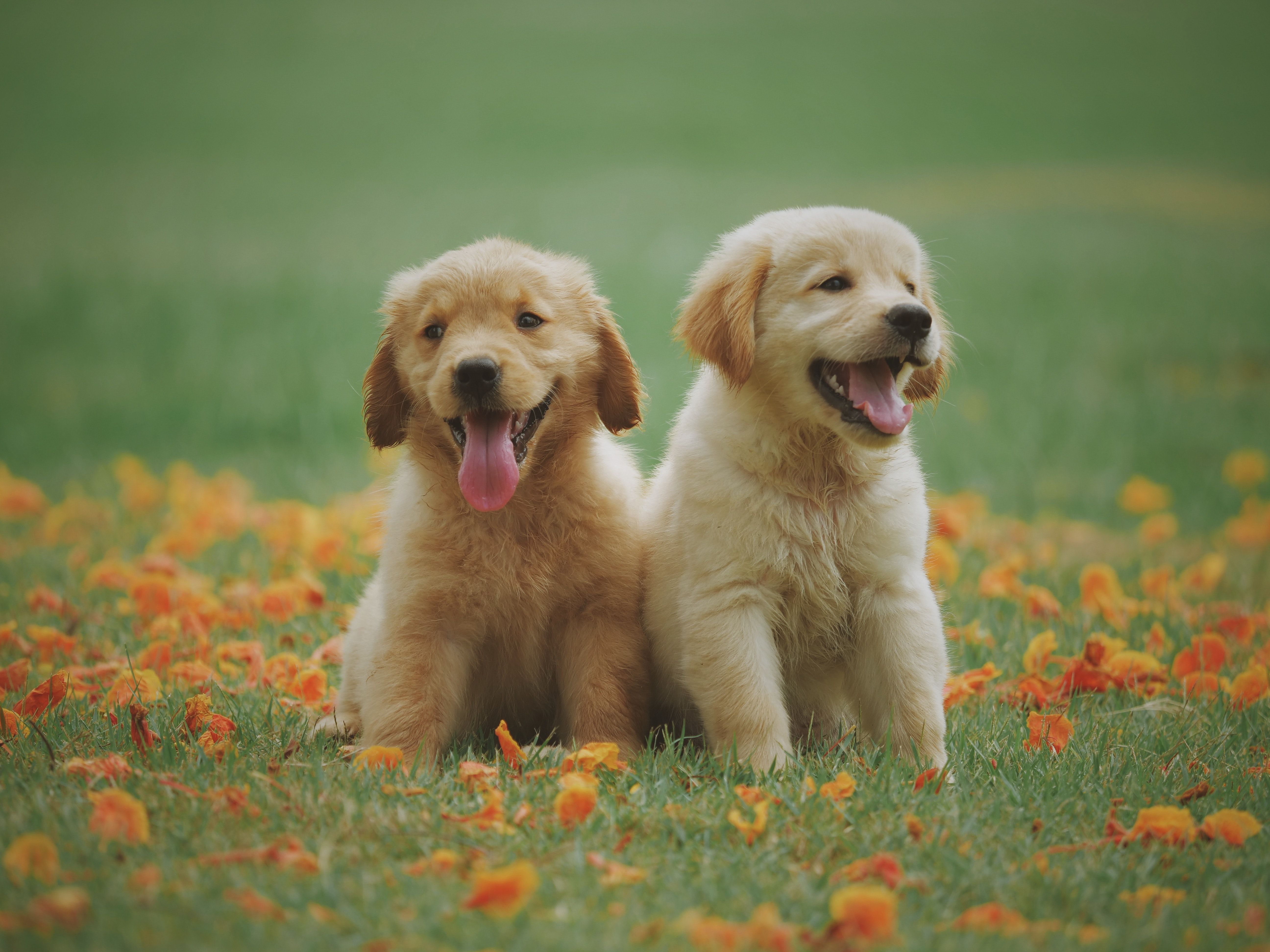 Here are the BEST dog parks in Miami. We analyzed 55 different neighborhoods in Miami, and...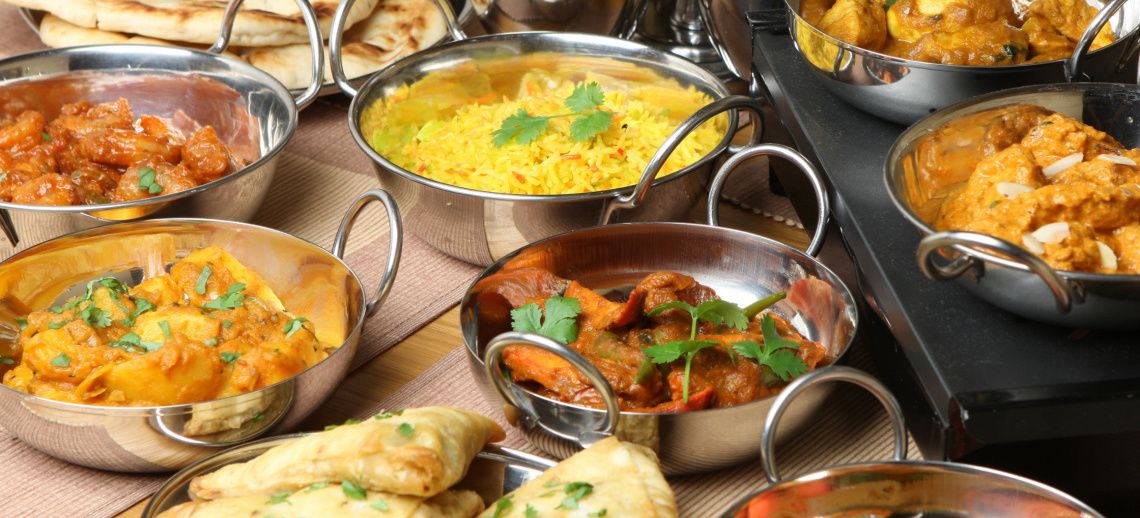 If you are a foodie or just love to eat as much as I do, here are my picks for the best pl...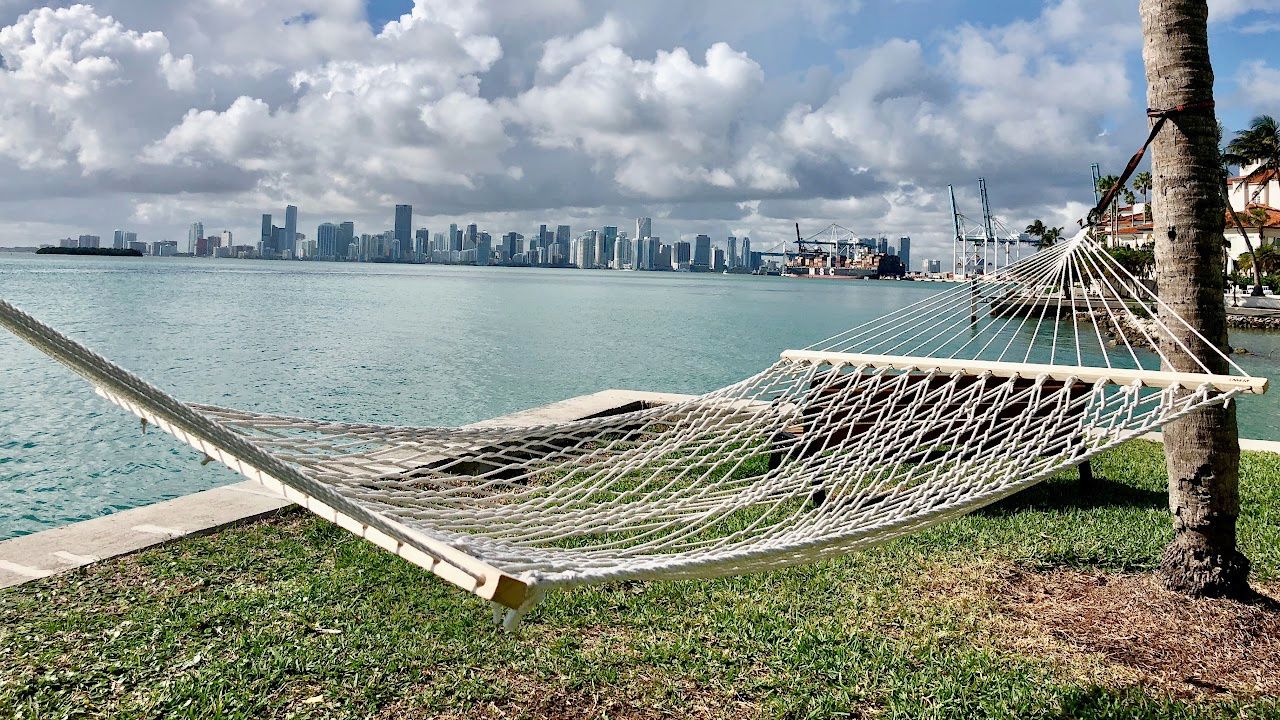 Discover Miami's top neighborhoods and schools with our comprehensive guide! Find the perf...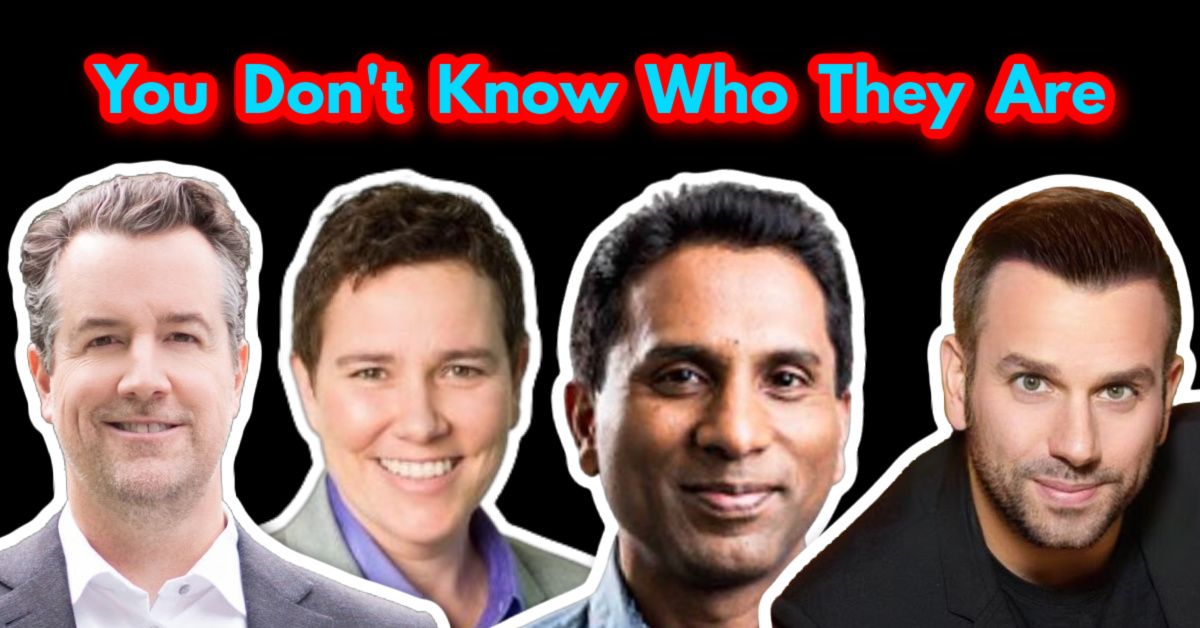 Sotheby's, Coldwell Banker, EWM, eXP, and the list goes on and on. This is absolutely why ...
Who are we?
We are the ALL IN Miami Group out of Miami.
We are Colombian, Filipino, Cuban, German, Japanese, French, Indian, Syrian, and American.
We are Christian, Hindu, and Jewish.
We are many, but we are one.
We sell luxury homes in Miami, Florida.
Although some of our clients are celebrities, athletes, and people you read about online, we also help young adults find their first place to rent when they are ready to live on their own.
First-time buyers?
All the time!
No matter what your situation or price range is, we feel truly blessed and honored to play such a big part in your life.