Top 5 Instagrammable Places in Buena Vista
Pack your best poses as you relish in beauty and serenity at Buena Vista, a quaint-but-chic, rare suburban find amidst the bustling metropolis!
Surrounded by magnificent trees and serene streets, Buena Vista is a tiny community that exudes enchanting charm south of Little Haiti, north of the Miami Design District, and a stone's throw away from Wynwood.
Static as it may seem, compared to its more famous neighboring cities, Buena Vista provides tourists an escape from the bustle of a burgeoning area while being moments away from everything that makes up a signature Miami travel experience.
In fact, with so many options for leisure around Buena Vista, your visit will be far from uneventful!
So, go ahead and take a chance on this upfront neighborhood-- not too much fuss, no fancy highlights-- but offering you the best of both worlds, with some of the best Insta-worthy spots included!
Here are the top five Instagrammable places in Buena Vista.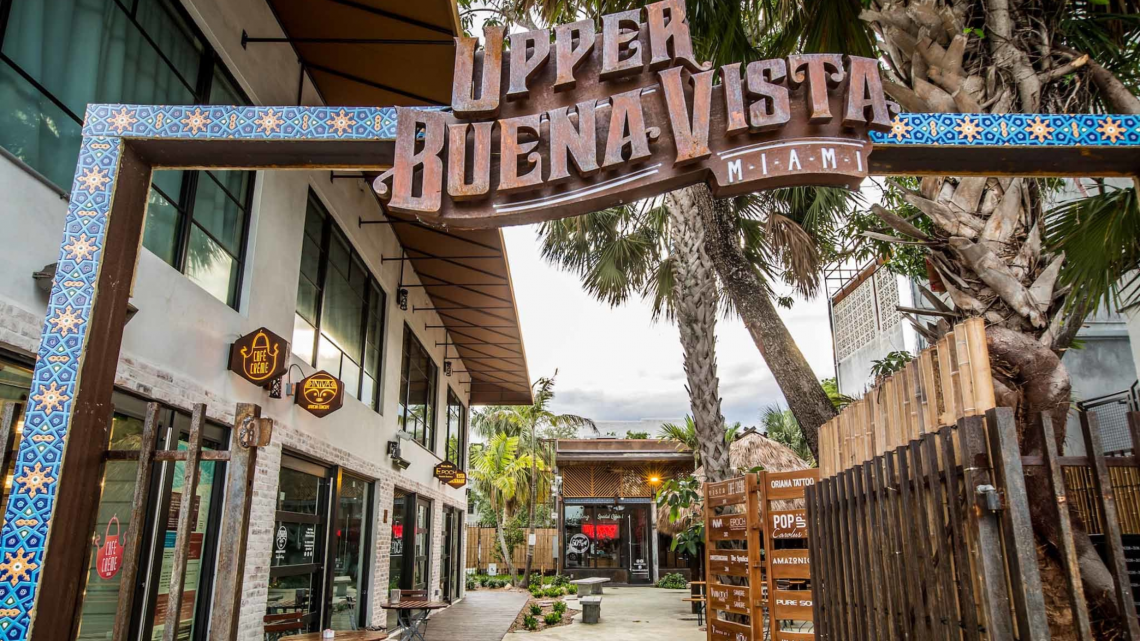 184 NE 50th Terrace, Miami, FL 33137
Are you ready to max out your credit cards and take gorgeous snaps at your heart's content within a unique tropical shopping destination?
Say hello to Upper Buena Vista, a top tourist spot and an enclave of shopping, dining, and entertainment, serving as an escape from the bustle of a burgeoning city, often compared to a reimagined town square of a Caribbean resort village, at the north tip of Buena Vista.
While everyone knows that shopping can be frantic and hectic, the retail scene at Upper Buena Vista makes you feel like you've escaped to a calming sanctuary that encourages you to linger.
You'll also notice Upper Buena Vista's small-sized shops, appropriately called "micro boutiques" and "petite boutiques," ranging from 250-to- 500 square feet, which look like "tiny houses" of fashion and food, loaded with eclectic local and global finds — most of which you won't find anywhere else.
Also, most of these boutiques are "indie," so you can support local businesses while you shop your heart out!
A gorgeous IG-worthy photos and shopping combination?
Yes, always a pleasure!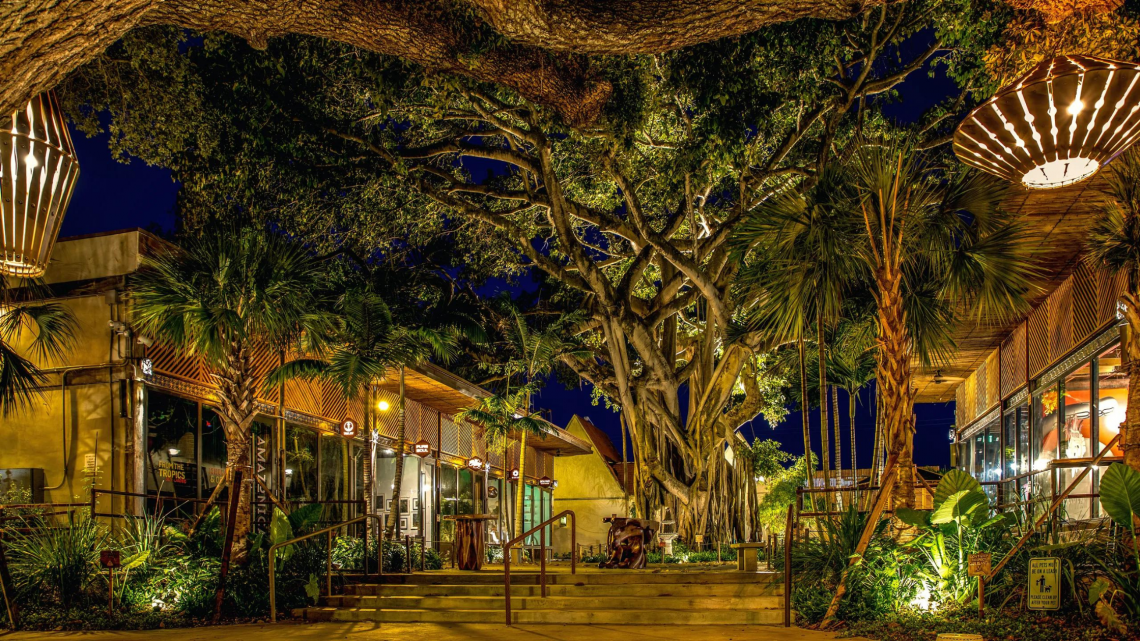 184 NE 50th Terrace, Miami, FL 33137
Did you know that Upper Buena Vista is built around centenary trees?
Well, if you didn't, get this-- one of those trees is known as the "Magical Bodhi Wish Tree," a 120-year-old Banyan tree possessing magnetic and spiritual values!
In fact, the Magical Bodhi Wish Tree is a huge Buena Vista attraction itself, serving as the centerpiece of Upper Buena Vista's Sanctuary while providing natural shade, shelter, and positive energy to anyone who passes by!
So, if you're shopping at Upper Buena Vista, don't forget to drop by the Magical Bodhi Tree, write your wish on a ribbon, and tie it to the tree for eternal blessings!
Oh, and take some snaps while you're at it-- it's a sight to behold and truly perfect for your social media updates!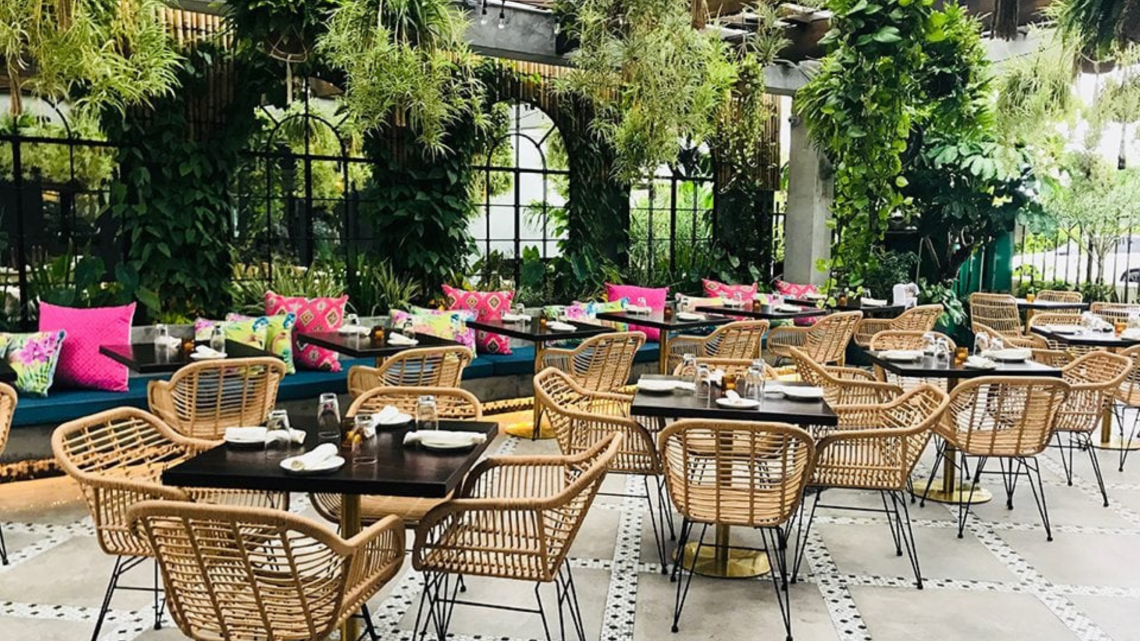 5020 NE 2nd Ave, Miami, FL 33137
Another must-visit spot within Upper Buena Vista is the newly-opened rooftop dining spot with jaw-dropping views of the city, the two-story restaurant of Vista!
Boasting an intimate, industrial-modern look with wooden light fixtures and an open kitchen, Vista is a chic, leafy eatery offering Italian-Latin-American dishes, including a cocktail menu with a different Floridian spin and beer and wine lists that represent the best international breweries and vineyards!
At Vista Restaurant, you can dine at their beautiful outdoor patio with views of the Upper Buena Vista boutiques, gorgeous hanging potted plants, and the ancient banyan tree, the Magical Bodhi Wish Tree.
And if the overlooking views of the city are more your style, feel free to dine upstairs at Vista's rooftop terrace and take fancy shots of the city lights while you wait for your order!
Delicious food for your #foodporn posts and a scenic backdrop for your selfies?
Who can say "no" to that?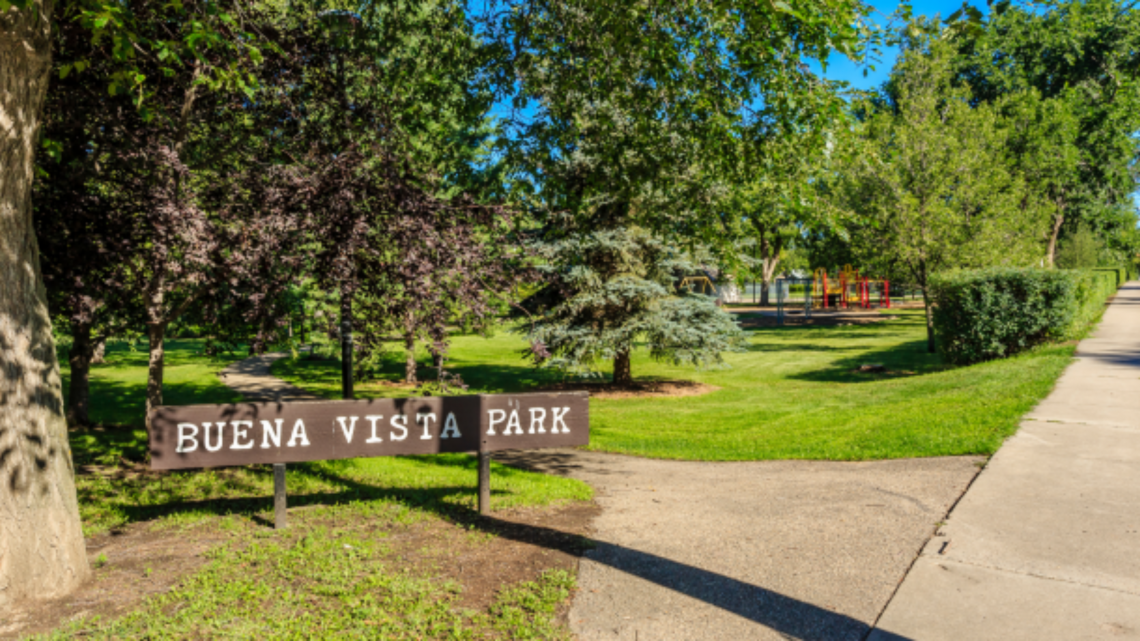 5250 NW 2nd Ave, Miami, FL 33127
Are you looking for a lush spot with fun and vibrant energy?
Look no further-- Buena Vista Park is your best bet if you're looking to take gorgeous nature-inspired photos!
At Buena Vista Park, you'll find a few facilities for recreation (basketball court, a kids' playground, picnic tables), so you won't need to go elsewhere to pass the time after taking your photos!
It's also where most residents socialize and relax with family and friends, or go for morning walks, so if you're looking for a "subject," you can easily find one at Buena Vista Park-- just be sure to ask for permission before taking a snap as a show of respect for their privacy!
And if you're traveling with Fido, don't fret-- Buena Vista Park is pet-friendly, so your pup can join your photo sessions!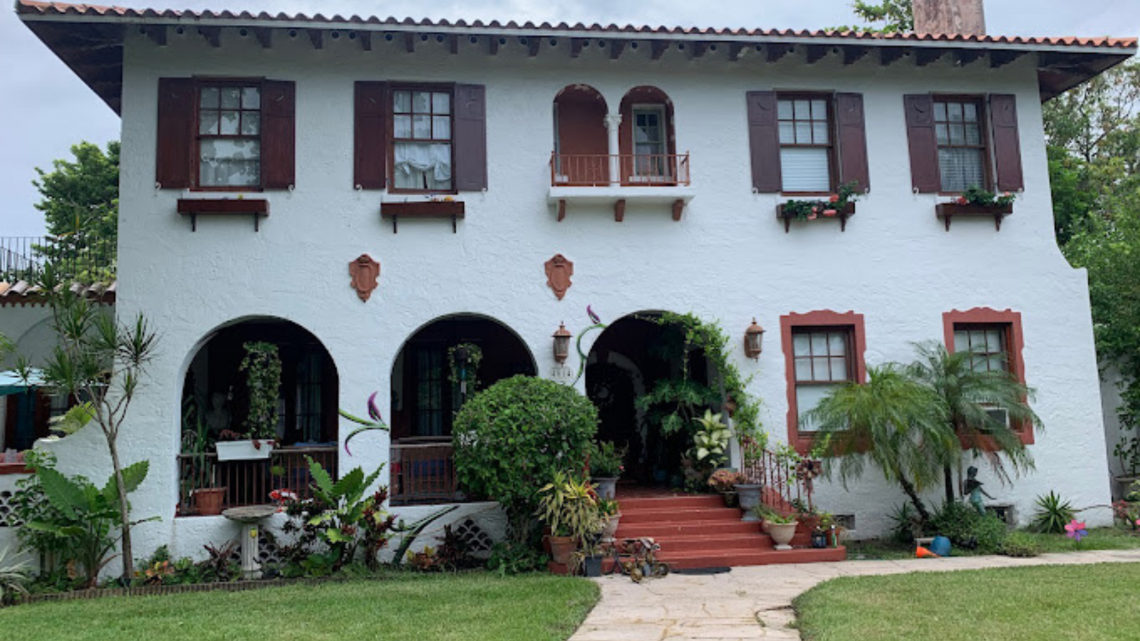 5) Theodore Vivian Moore Historic Estate
4514 NE 1st Ave, Miami, FL 33137
A historical gem within Buena Vista East, the Theodore Vivian Moore Historic Estate is a must-visit spot for classy and history-rich photos around Buena Vista!
Currently owned by a Design District cultural and art curator, the Theodore Vivian Moore Historic Estate was once the home of Theodore Vivian Moore, where he built a pineapple farm that occupied the land area for what would soon-to-be Miami Design District.
At Theodore Vivian Moore Historic Estate, you'll see lots of art pieces, vintage furniture, and the (mostly) untouched facilities of Moore's previous home, a perfect backdrop for your Instagram-ready snaps and keepsakes for a great vacation in Buena Vista!
The good news is that the historic landmark is just a few minutes away from the Design District, so you can head over to the trendy shopping destination after your Theodore Vivian Moore Historic Estate visit!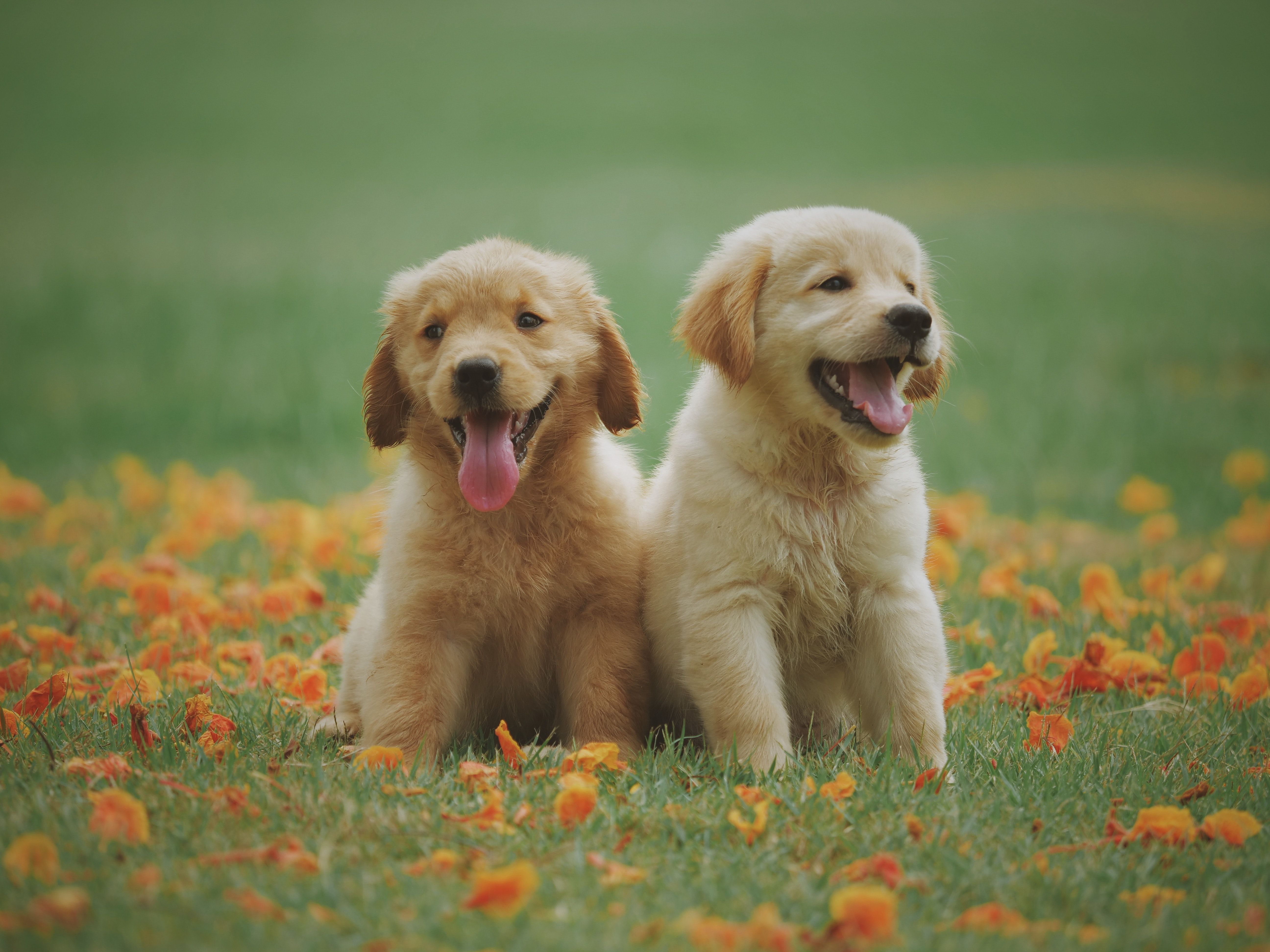 Here are the BEST dog parks in Miami. We analyzed 55 different neighborhoods in Miami, and...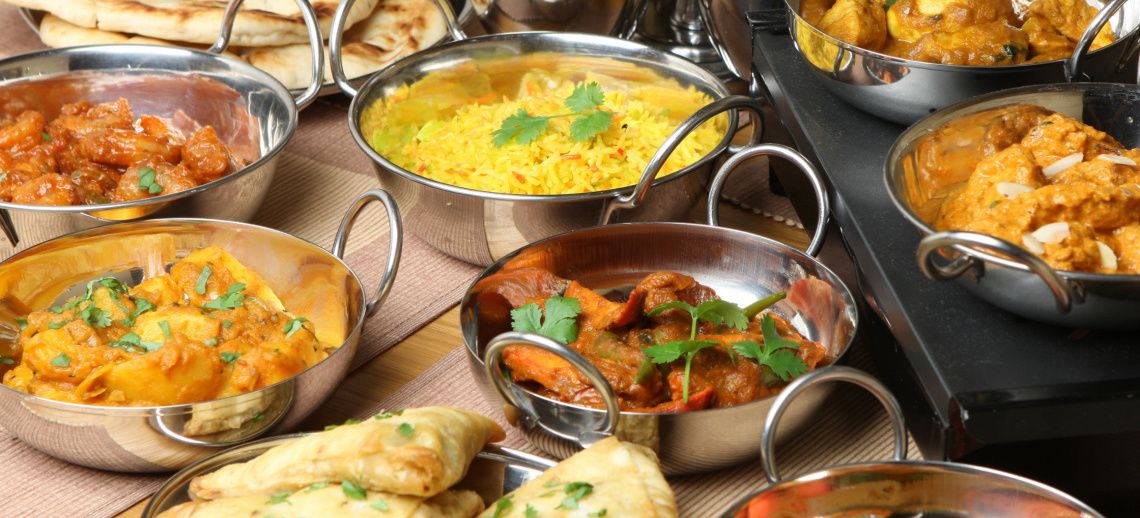 If you are a foodie or just love to eat as much as I do, here are my picks for the best pl...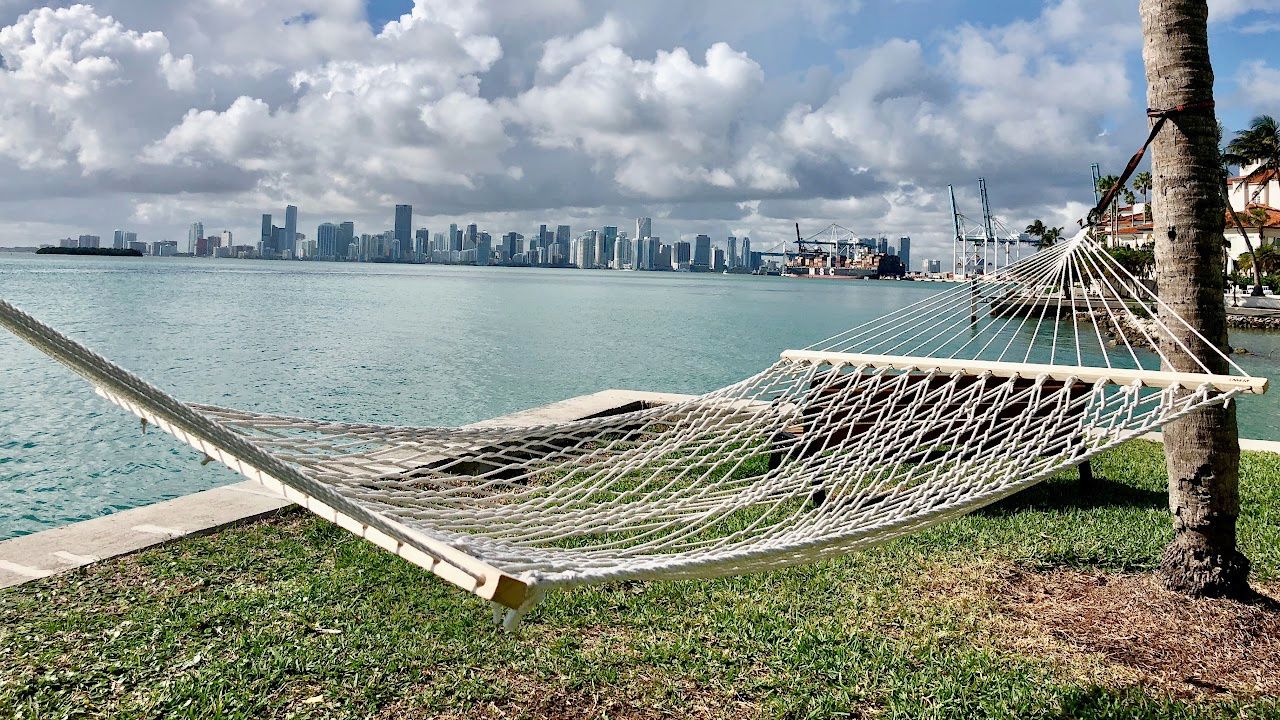 Discover Miami's top neighborhoods and schools with our comprehensive guide! Find the perf...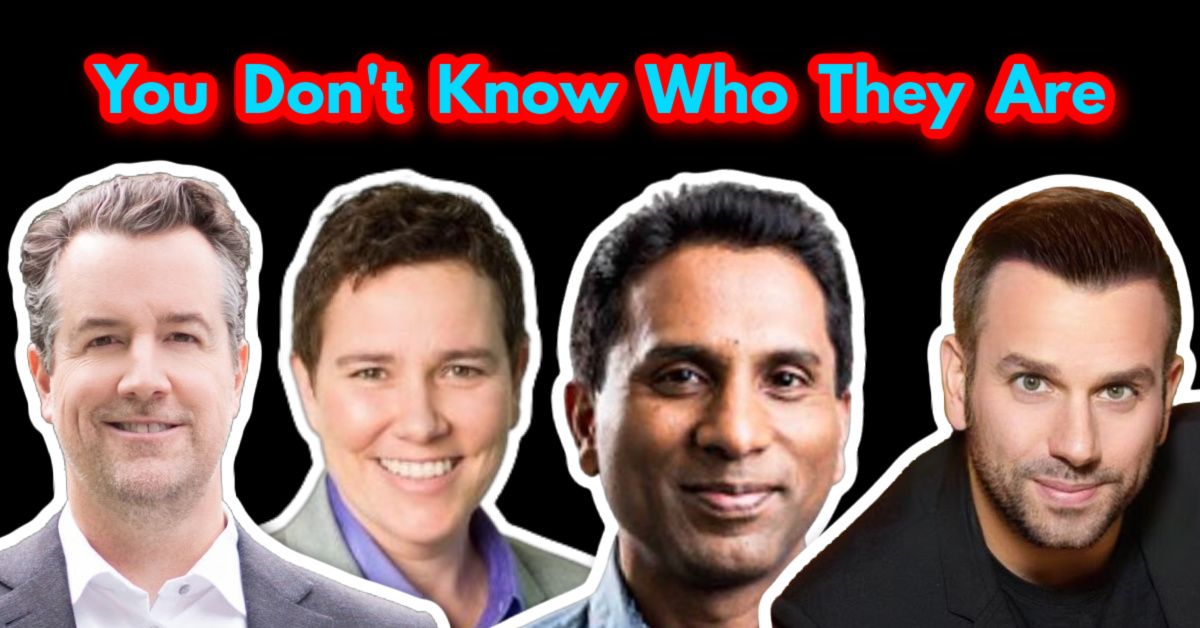 Sotheby's, Coldwell Banker, EWM, eXP, and the list goes on and on. This is absolutely why ...
Who are we?
We are the ALL IN Miami Group out of Miami.
We are Colombian, Filipino, Cuban, German, Japanese, French, Indian, Syrian, and American.
We are Christian, Hindu, and Jewish.
We are many, but we are one.
We sell luxury homes in Miami, Florida.
Although some of our clients are celebrities, athletes, and people you read about online, we also help young adults find their first place to rent when they are ready to live on their own.
First-time buyers?
All the time!
No matter what your situation or price range is, we feel truly blessed and honored to play such a big part in your life.