Top 5 Hotels near Sunset Islands
A tropical retreat amidst Miami Beach awaits YOU at Sunset Islands, a chain of four exclusive artificial residential islands brimming with luxury, majestic beauty, and coveted premium amenities!
Tucked in the Miami Beach archipelago, between Sunset Harbor and the Julia Tuttle Causeway, Sunset Islands is a group of four residential islands, Sunset Island I, Sunset Island II, Sunset Island III, and Sunset Island IV.
The ultra-exclusive community is connected to Miami with bridge access, providing high-level security and privacy, a top draw for its rich and famous residents.
It's not surprising that Sunset Islands is RARELY frequented by tourists, as it is more residential than public.
But what does this mean for guests willing to take a chance to visit Sunset Islands?
No crowds, no buzz, just land, water, and relaxation-- the ultimate definition of tropical luxury, and it's all theirs for the taking!
So if you want to be a part of this lucky, "exclusive" crew, you'll need to jumpstart your journey by finding the best accommodations around Sunset Islands!
Here are the top five hotels near Sunset Islands.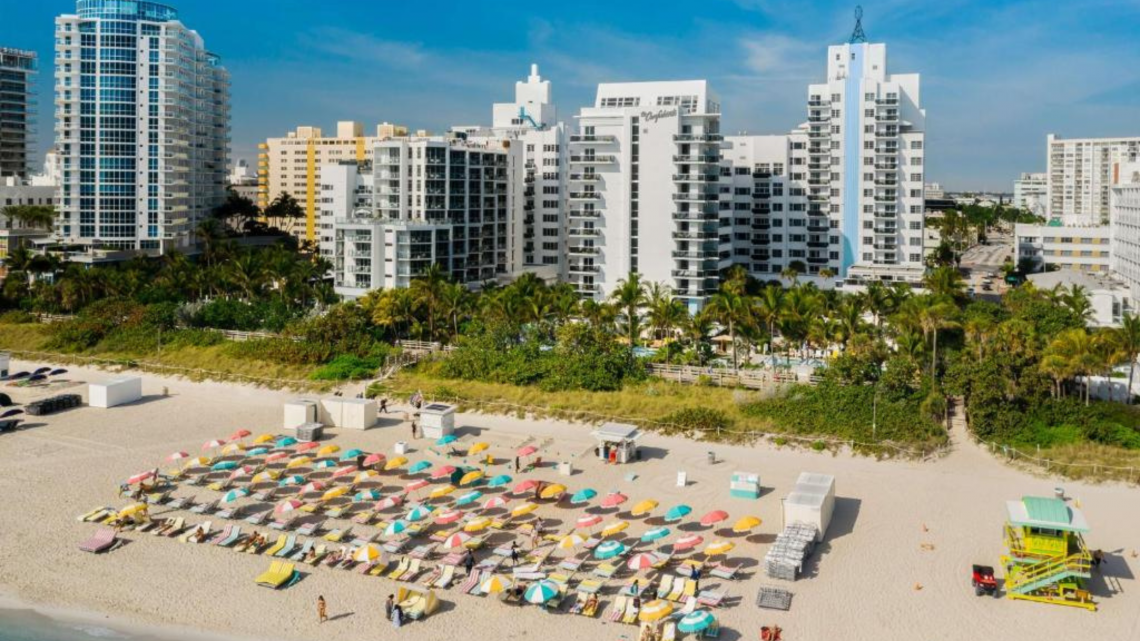 1) The Confidante Miami Beach - The Unbound Collection by Hyatt
4041 Collins Ave, Miami Beach, FL 33140
Revel in oceanfront luxury at The Confidante Miami Beach on Collins Avenue, a nostalgic and playful celebration of retro-glam roots offering upscale hotel accommodations, impeccable service, and unique indoor and outdoor dining options for your Mid Beach Miami getaway, only a 7-minute drive from Sunset Islands!
A beachfront hotel amidst the hustle of South Beach and the bustle of Miami's hip art districts, The Confidante Miami Beach captures the Mid-Century quality of life in retro-glam style from its 339 rooms (including 35 suites) designed with vibrant mid-century modern style and 1940s Art Deco-inspired architecture to its nearly 30,000 square feet of indoor and outdoor meeting and event space.
Explore then unwind in sophisticated comfort at The Confidante Miami Beach guest rooms furnished with mid-century modern decor and upscale amenities like rainfall showers and designer bath toiletries, allowing guests to settle in for the night with the views of the Atlantic Ocean or the Miami skyline, or upgrade to one of the luxury suites and enjoy a private balcony, floor-to-ceiling windows, and a separate dining area.
At The Confidante Miami Beach, guests also enjoy charming, colorful surroundings paired with enticing food and cocktail menus designed to indulge the appetite and stir the senses.
Begin your day with craft local coffee at The AM Cafe, enjoy a salad or hand-crafted sandwich at The Backyard for lunch, experience Miami-inspired cuisine at Ambersweet, then finish your night with a boozy nightcap in The Lounge-- your dining experience is always well-rounded at The Confidante Miami Beach!
This oceanfront oasis also provides a kaleidoscope of ambiance, like a chic backyard pool vibe with colorful cabanas and bungalows, a mod spa and wellness deck, and a fun fitness center to keep you fit and healthy during your stay!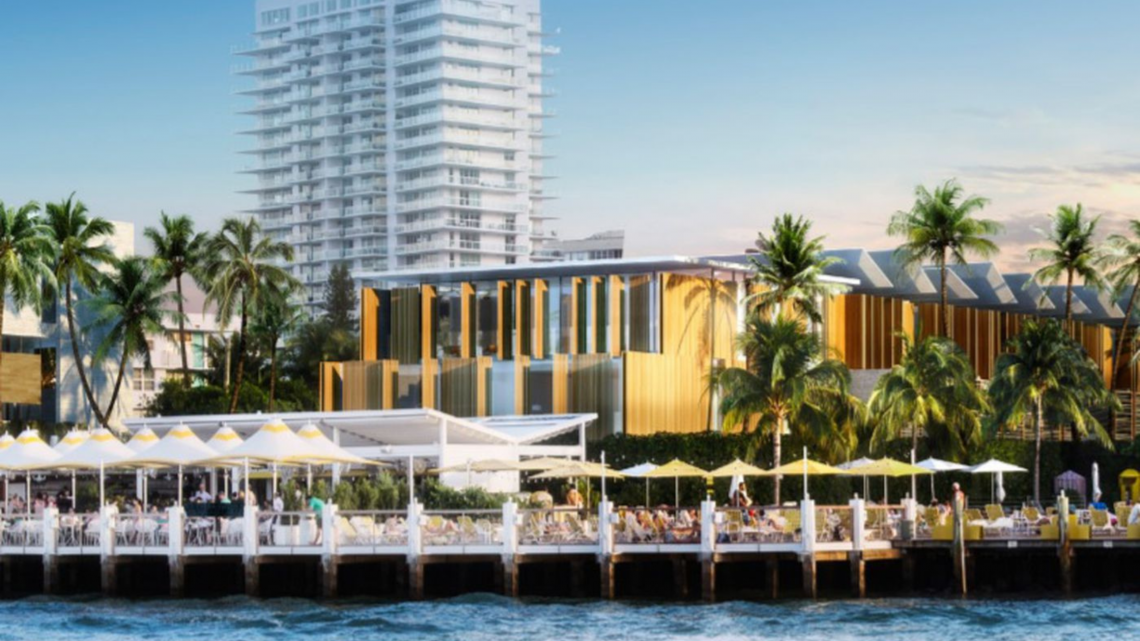 2) The Standard Spa, Miami Beach
40 Island Ave, Miami Beach, FL 33139
Located on Belle Isle, steps away from the action on South Beach and a 7-minute drive from Sunset Islands, lies The Standard Spa Miami Beach, offering the "adults-only" spa retreat YOU DESERVE on the coveted stretches of SoBe, Miami Beach!
Set amidst peaceful tropical gardens, The Standard Spa Miami Beach features pet-friendly breezy and soothing rooms with comfy beds, Egyptian Cotton sheets, fluffed-down pillows, daybeds, spa rain showers, custom organic bath amenities, HDTVs, overstocked minibars, and waterfall hot tubs!
Many of The Standard Spa Miami Beach rooms offer private terraces, outdoor soaking tubs, and indoor and outdoor hydrotherapy playgrounds!
The Standard Spa Miami Beach also features a café, gym, boutique, nail salon, an intimate indoor bar, and an on-site restaurant, Lido Bayside Grill, serving a sun-kissed global-inspired menu.
But take note-- you'll have to be 21+ to check in and 18+ to stay at The Standard Spa Miami Beach, so make sure to leave the kids at home during your vacay!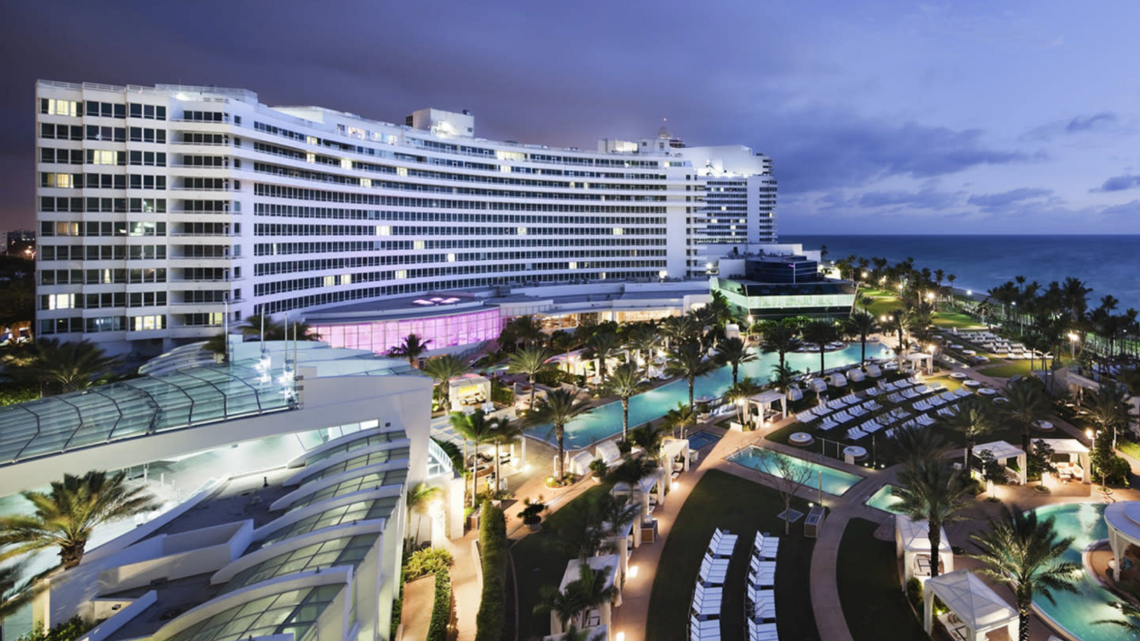 4441 Collins Ave, Miami Beach, FL 33140
Enter a world of endless possibilities at Fontainebleau Miami Beach, a pet-friendly, five-star Miami Beach hotel where glamour meets modern luxury, an 8-minute drive from Sunset Islands!
Situated on oceanfront Collins Avenue in the heart of Millionaire's Row, Fontainebleau Miami Beach is one of the most historically and architecturally significant hotels on Miami Beach.
At Fontainebleau, striking design, contemporary art, music, fashion, and technology merge into a vibrant new kind of guest experience, from its luxury accommodations to its famous in-house nightclubs and lounges!
For one, Fontainebleau Miami Beach lavishly appointed guest rooms and suites offer the perfect setting to match your occasion, style, and mood, with furnished private balconies with beautiful views of Downtown Miami or Biscayne Bay, comfortable beds, expansive private bathrooms, seating areas, kitchenettes, whirlpool tubs, some with formal dining rooms, full kitchens, and separate bedrooms!
Apart from this, Fontainebleau Miami Beach is a legendary hotel ready to indulge your taste for something daring and different with its NINE in-house restaurants and a dedicated bar and lounge for cocktails and drinks!
Are you ready to rock your night at Fontainebleau's four unique bars and clubs, each with its own flavor and décor, ranging from subdued to epic?
Choose your style, from intimate lounges with a mellow vibe to high-energy nightclubs with celebrity hosts and DJs scratching their popular versions of today's thumpin' hits-- you won't have to leave the Fontainebleau premises to paint the town red!
Fontainebleau Miami Beach also boasts an in-house spa, 11 distinctive pools, full-service cabanas, an interactive children's waterscape, private beach access, a unique and exclusive collection of destination boutiques, premium private childcare services, a 5,800 square foot gym, and fitness center, and its own marina!
Experience a MIAMI LEGEND only at Fontainebleau Miami Beach!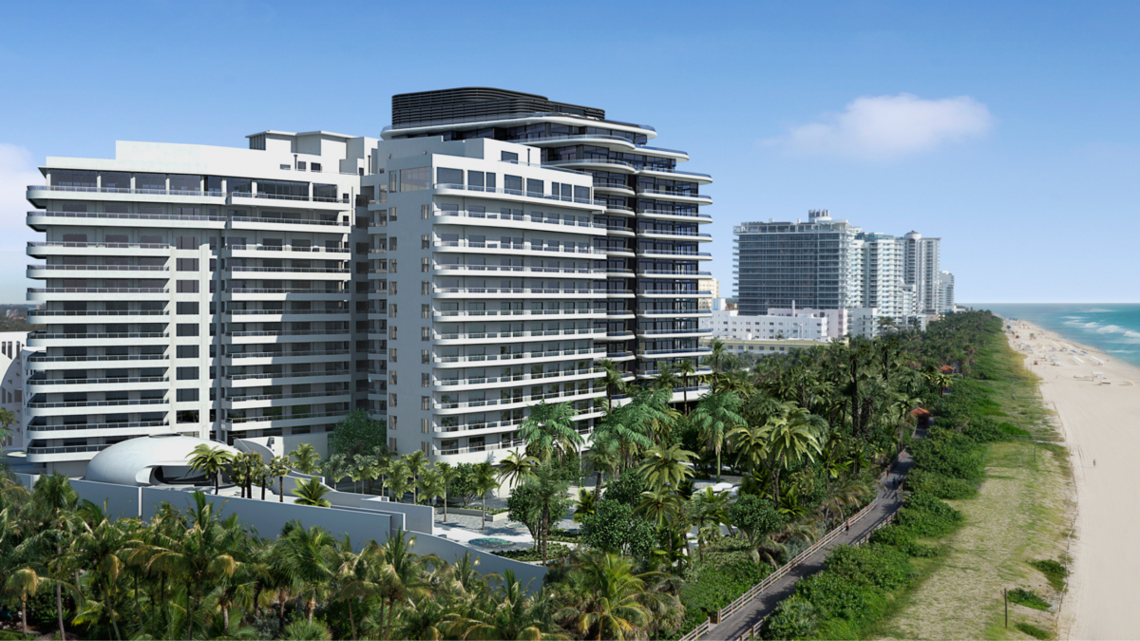 3201 Collins Ave, Miami Beach, FL 33140
Perched overlooking spectacular white sand and turquoise waters is the legendary Faena Hotel Miami Beach, a five-star beachfront hotel boasting decadent design, luxe amenities, and impeccable service to make each day at Mid Beach one for the books!
And get this-- it's only an 8-minute drive from Sunset Islands!
A hotel with a storied history, now reimagined with Art Deco style and bold Hollywood glamour with all the modern conveniences, Faena Hotel Miami Beach exceeds your expectations, from its 179 guest rooms decked out in deep shades of red and blue to its world-class amenities, a true "wow" factor you can only get at an illustrious hotel!
In fact, the moment you enter the hotel and saunter down the dramatic red carpet, you're surrounded by gold pillars and jaw-dropping murals-- a spectacular preview of what's to come during your Faena Hotel Miami Beach stay.
Step into a room that blurs the lines between dreams and reality, filled with a wonderland of color, glamour, and comfort that expands the imagination and cradles the spirit, complete with panoramic ocean views-- a signature Faena perk!
Many of the Faena Hotel Miami Beach guest rooms feature opulent rugs designed by Catherine Martin, hand-woven Argentinian throws, leopard couches, and spacious sitting areas, and for extra decadence, each floor has a butler(!!).
But if you're out to splurge, the jaw-dropping Faena Penthouse Suite is your best bet!
The 15,000-square-foot, two-level duplex features five bedrooms, five-and-a-half bathrooms, a state-of-the-art kitchen, and wrap-around balconies with panoramic sea and Miami skyline views-- ah, such a dreamy sight!
Apart from luxe accommodations, Faena Hotel Miami Beach offers immersive culinary concepts translated into an elevated dining experience through its four in-house restaurants and three on-site bars-- you'll never have to leave the hotel for a dine-in or a fun night out in Mid Beach!
And if that's not enough, get this-- Faena Hotel Miami Beach also has an exclusive 100,000 square feet of pristine sugar-white sand via the Faena Pool & Beach, its very own theater, the Faena Theater, an in-house spa, the Tierra Santa Healing House, nightly live music, concerts, meditations and more.
Indeed, you can never go wrong with Faena Hotel Beach Miami!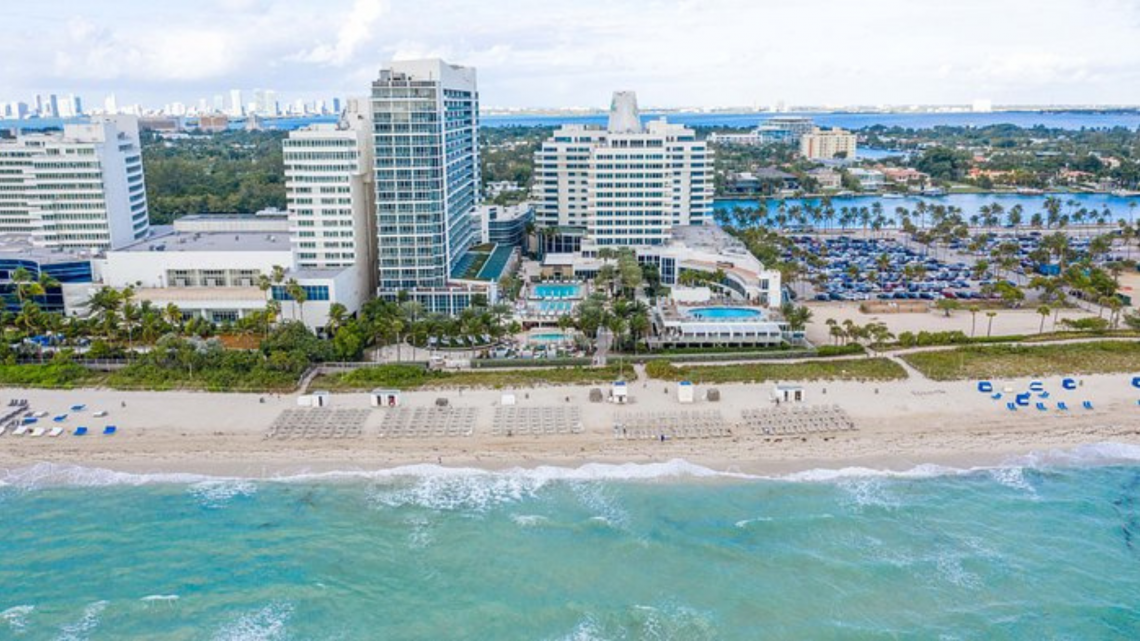 4525 Collins Ave, Miami Beach, FL 33140
Discover a colorful Miami Beach icon designed by famed architect Morris Lapidus in 1955, the Eden Roc Miami Beach, a playful, vibrant, and timeless (pet-friendly) hotel promising to bring plenty of nostalgic glamour to your modern beachfront resort experience, 8 minutes away from Sunset Islands!
Charming guests with its timeless style and upbeat ambiance, the Eden Roc Miami Beach offers bright, spacious guest rooms with large balconies with direct ocean views and just the right pops of color and touches of classic Florida glamour.
Each Eden Roc Miami Beach guest room and suite channels the undeniable energy of Miami and surrounds guests with beautifully curated pieces from Saatchi Art and world-class amenities, including high-speed Wi-Fi, HDTVs, expansive private bathrooms, gourmet coffee machines, and comfortable queen or king-sized beds.
Eden Roc Miami Beach suites and lofts have jetted whirlpool tubs, furnished oversized balconies, private patios with direct pool access, and separate seating areas!
Start your Eden Roc Miami Beach stay with a welcome cocktail in the famous Lapidus-designed Lobby Bar to set the stage for an iconic experience, and follow it up with fresh fare overlooking the ocean at Ocean Social, classic Miami bites, and refreshing cocktails poolside at Aquatica, and world-renowned Nobu cuisine.
Apart from the luxe accommodations and dynamic culinary treat, Eden Roc Miami Beach offers a tranquil playground for personalized renewal, true relaxation, and elevated treatments at the Esencia Wellness Spa, a 24-hour fitness center, three sparkling beachfront pools, and an exclusive strip of beach with vibrant nightlife and world-famous cultural attractions just minutes away!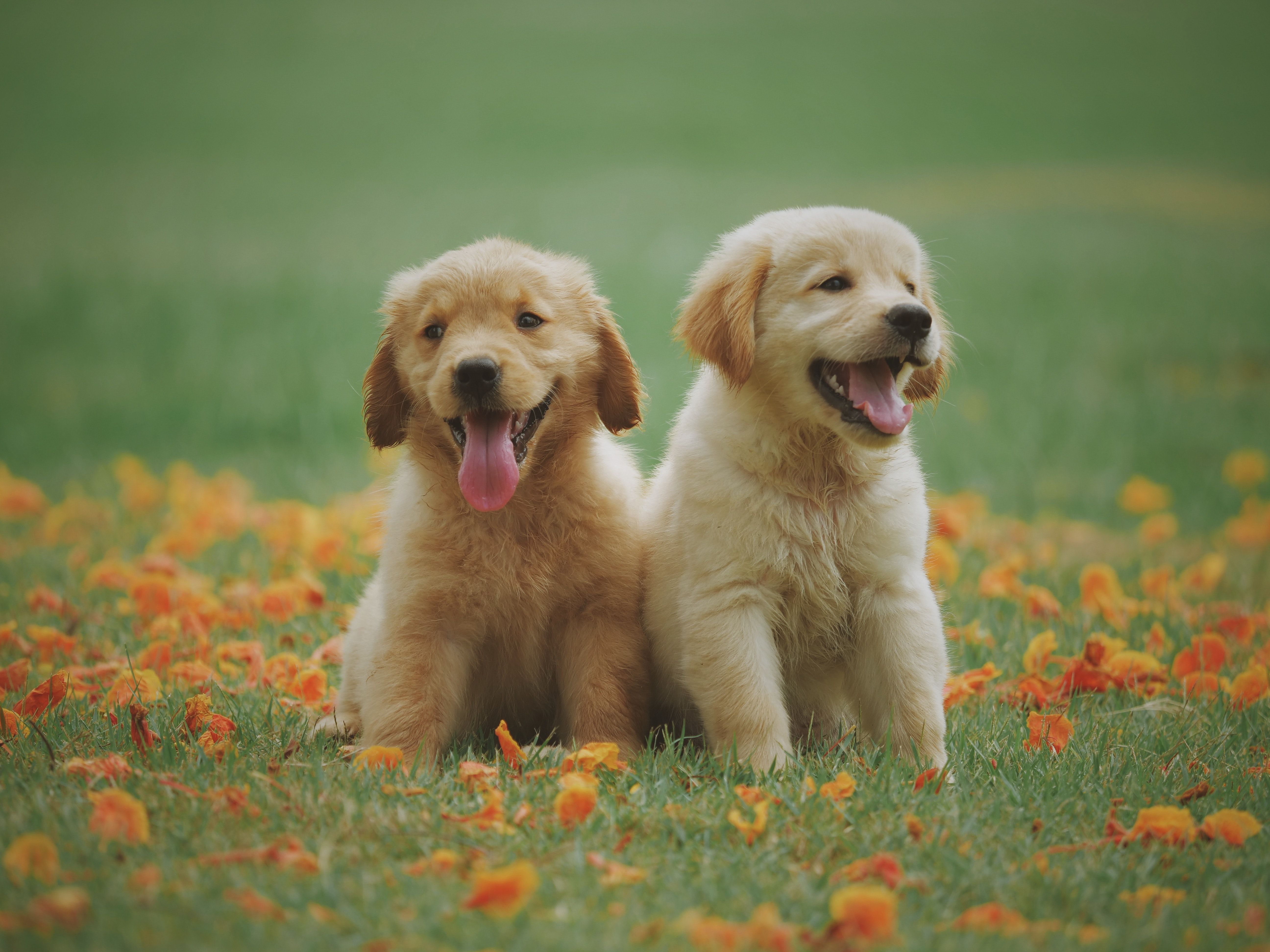 Here are the BEST dog parks in Miami. We analyzed 55 different neighborhoods in Miami, and...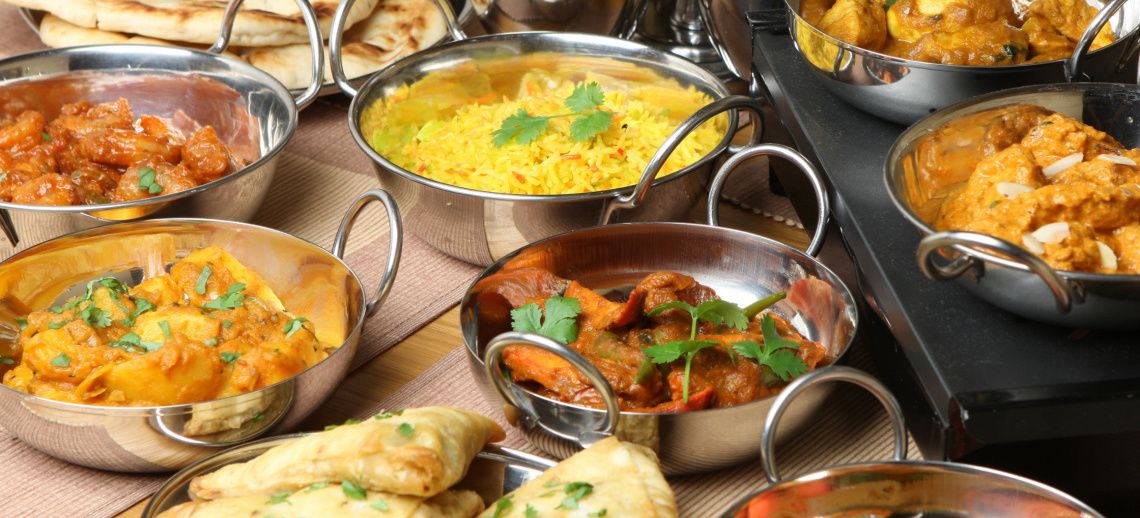 If you are a foodie or just love to eat as much as I do, here are my picks for the best pl...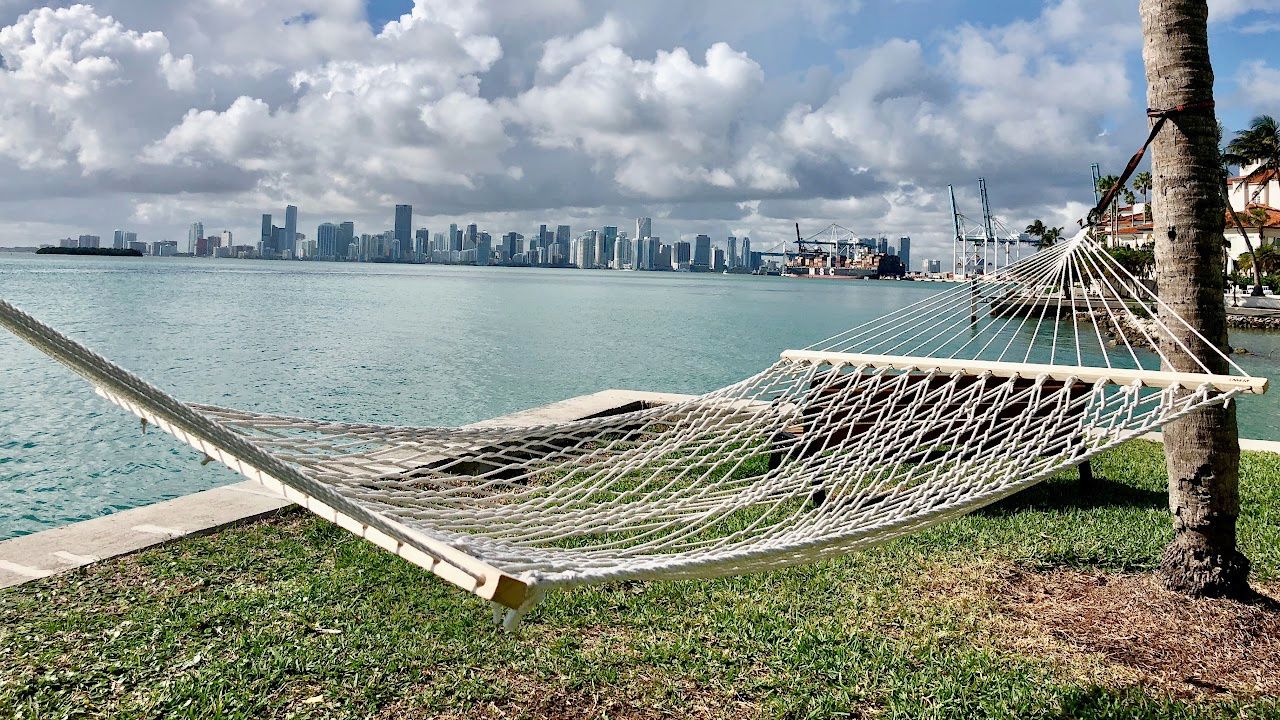 Discover Miami's top neighborhoods and schools with our comprehensive guide! Find the perf...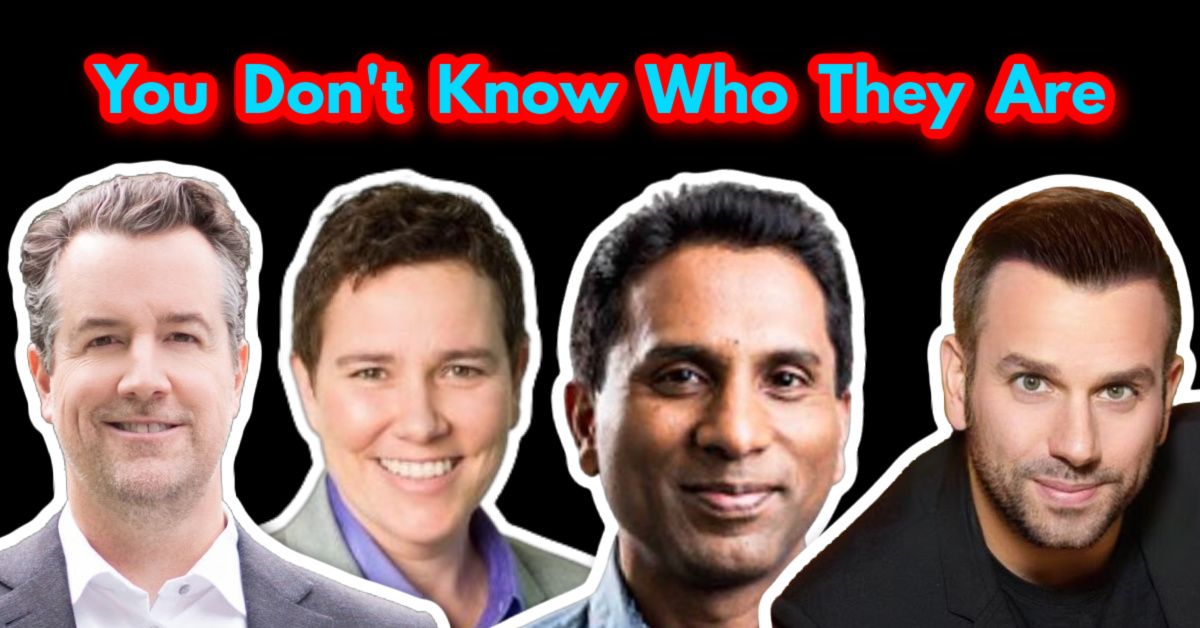 Sotheby's, Coldwell Banker, EWM, eXP, and the list goes on and on. This is absolutely why ...
Who are we?
We are the ALL IN Miami Group out of Miami.
We are Colombian, Filipino, Cuban, German, Japanese, French, Indian, Syrian, and American.
We are Christian, Hindu, and Jewish.
We are many, but we are one.
We sell luxury homes in Miami, Florida.
Although some of our clients are celebrities, athletes, and people you read about online, we also help young adults find their first place to rent when they are ready to live on their own.
First-time buyers?
All the time!
No matter what your situation or price range is, we feel truly blessed and honored to play such a big part in your life.