Top 5 Hotels near Little Havana
Enjoy delightful days of delicious Cuban food, endless salsa dancing, quirky art galleries, and rich historic spots-- you're in Little Havana, the heart of Magic City's Cuban diaspora!
Named after the capital city of Cuba, Little Havana is a social and cultural enclave running west Downtown and Brickell to Douglas Avenue, with the Miami River as its northern border and Coral Way to its south.
Encompassing several blocks of residential streets, a quick trip on foot from its famous Art-Deco architecture, colorful street murals, and its distinctive sight, the giant statues of roosters, Little Havana is a constant celebration of Cuban heritage, boasting Latin-inspired restaurants, bakeries, fruit stands, cigar shops, rum bars, art galleries, music venues, and a distinctly diverse Latin American flair that most people can't get enough of.
So, if your travel plans are long overdue, Little Havana may be the game-changer you seek, offering a "different" Miami with a side of fried plantains!
Oh, and the comforts of the best Miami hotels, of course!
Here are the top five hotels near Little Havana.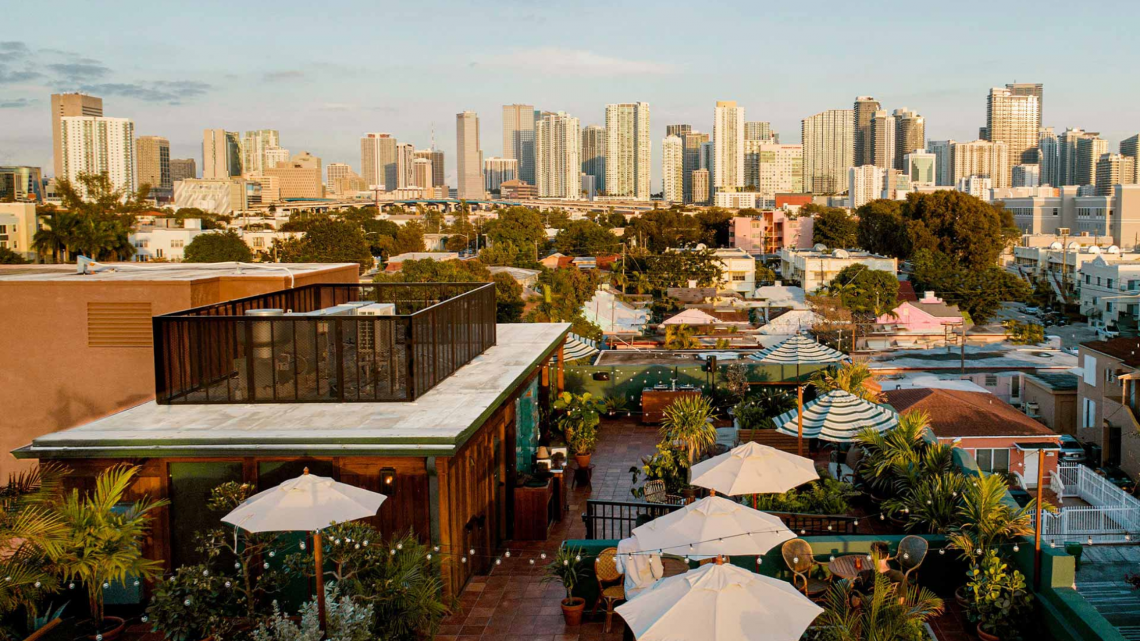 528 SW 9th Ave, Miami, FL 33130
Hailed as a high-born expeditionist's tropical estate in the heart of Little Havana, Life House Little Havana is your lush Miami residence offering luxe comfort and a tasteful display of the Carribbean's rich art and cultural offerings.
A distinct Mission Revival house with textiles, furnishings, and art collected from travels throughout the tropics, from Cuba to Martinique to Zanzibar, Life House Little Havana boasts a blend of modern designs by Hans Wegner, Cassina, and Jeanneret with the vintage displays of Afrocuban ceramics and exotic Caribbean plants, creating a homey and lush ambiance felt throughout its perimeter.
Indeed, Life House Little Havana is a four-star hotel like no other!
Unlike most high-end accommodations, Life House Little Havana guest rooms take you on a vivid journey through its dark woods, woven, natural rugs, and aged brass detailing, evoking balmy memories of exotic destinations throughout the tropics, complete with Le Labo bath amenities and Revival New York linens you know and love!
And when you feel like grabbing a bite or two, explore Life House Little Havana's tropically overgrown rooftop haven overlooking the Miami skyline with a bar and restaurant, the Terras Rooftop.
Here, you can dine, drink, dance, or lounge to your heart's content!
Apart from these upscale and homey amenities, Life House Little Havana features a luscious courtyard with tables and hammocks, where you can hang out and enjoy the view and rooftop sunbathing to keep you tanned and relaxed during your stay!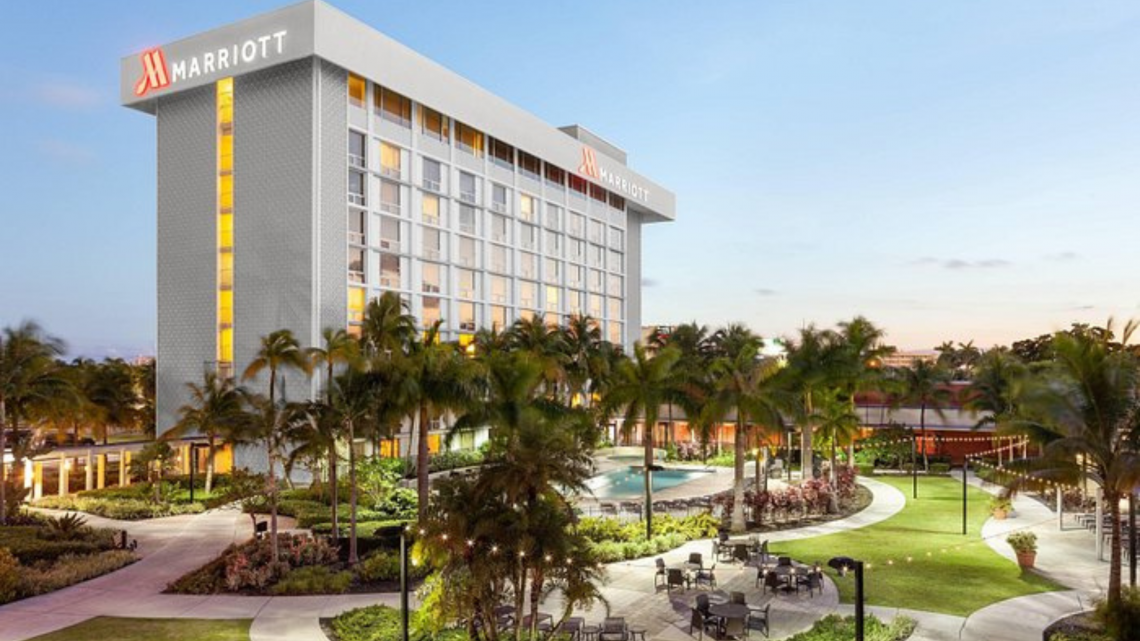 1201 NW Le Jeune Rd Building A, Miami, FL 33126
Offering the perfect combination of style and comfort with an ideal location near the most compelling attractions, Miami Airport Marriott is your best bet for an unforgettable luxe Miami stay and invigorating weekend getaway, only a 5-minute drive from Little Havana!
Explore Miami's dynamic neighborhoods and explosive attractions, including the American Airlines Arena, the Miami Airport Convention Center, the Port Miami, Marlin Park, sunny beaches, and great shopping — yes, everything is moments away from Miami Airport Marriott!
But its central location isn't the only catch!
Miami Airport Marriott's rooms are also an added treat to the experience, as it lets guests unwind in spacious, sleek accommodations with generously appointed modern amenities, like plush bedding, high-speed Wi-Fi, well-lit workspaces, seating areas, flat-screen TVs, and spacious bathrooms.
And if you're feeling hungry, you won't even have to go out of Miami Airport Marriott's comforts!
Dine in at Cane Fire Grille or the Champions Sports Bar for a delicious meal influenced by the bold American flavors, perfectly paired with a citrus-forward cocktail menu alongside a selection of primarily white, rosé, and sparkling wines-- or get room service if you feel too lazy to get up from your bed!
Miami Airport Marriott guests also enjoy an expansive outdoor pool, an in-house convenience store, a state-of-the-art fitness center, and a complimentary shuttle service to the Miami International Airport (MIA)-- yes, all these premium facilities are FREE OF CHARGE!
Indeed, Miami Airport Marriott is a full-service sanctuary where comfort is always a certainty!
3) Courtyard by Marriott Miami Airport
1201 NW Le Jeune Rd, Miami, FL 33126
Plan your stay at Courtyard by Marriott Miami Airport, a famous pet-friendly Miami hotel featuring redesigned amenities and accommodations, free airport shuttles, and an innovative lobby full of cutting-edge technology and private media pods, a 6-minute drive from Little Havana!
Apart from being in an ideal location for business and pleasure, with its easy access to Dolphin Mall, Marlins Park, and the famed Coral Gables' nightlife, Courtyard by Marriott Miami Airport keeps travelers and jet setters comfortable, happy, and satisfied with its stimulating hotel amenities, from its world-class facilities down to its superior, stylish guestrooms.
Courtyard by Marriott Miami Airport rooms and suites are spacious and comfortable with newly refreshed bathrooms that offer comfort and style, work desks, soft and sturdy beds, complimentary Wi-Fi, and a living area, all with refreshing views overlooking the hotel's lush surroundings!
Return from a long day downtown to Courtyard by Marriott Miami Airport's outdoor pool, whirlpool spa, and sleek fitness center with cardio machines and free weights!
Courtyard by Marriott Miami Airport also has an on-site restaurant, Champions Sports Bar, serving regional beer and American classics.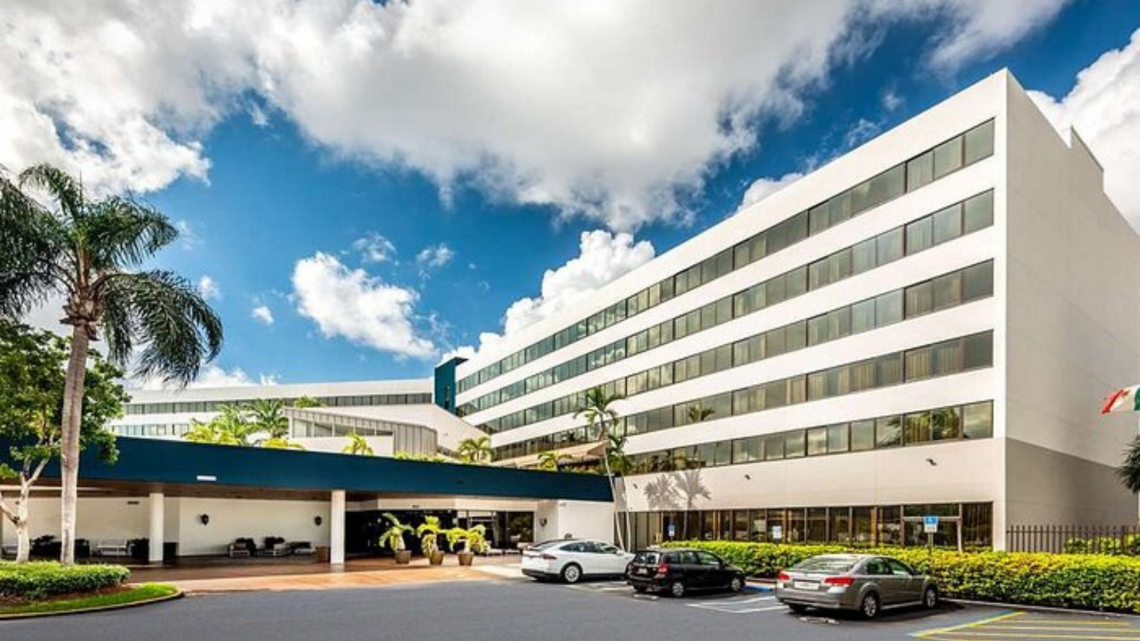 950 NW Le Jeune Rd, Miami, FL 33126
Welcome to Sonesta Miami Airport, a top-rated Miami hotel offering guests a laid-back South Florida lifestyle with a prime location just six minutes from Little Havana and 1.5 miles from Miami International Airport!
With over 5,000 square feet of flexible indoor space, including a modern Grand Ballroom, ideal for special events and business meetings, Sonesta Miami Airport brings you a boutique hotel experience at its finest, complete with an understated vintage façade framed by tropical gardens and a vibrant lobby area featuring an airy, open design and elegant regency-era décor and ambiance.
Further into the Sonesta Miami Airport, you'll find 176 dog-friendly rooms and junior suites offering comfortable beds, mini-fridges, seating areas, and in-room coffee stations, all with modern furnishings, private balconies, and workspace.
Unwind by the outdoor pool, sweat it out at the rooftop fitness center, and indulge in Miami-inspired cuisine at Sonesta Miami Airport's two onsite dining options, Café 950 and Buena Vista Lounge.
At Sonesta Miami Airport, luxury, comfort, and convenience are the standard!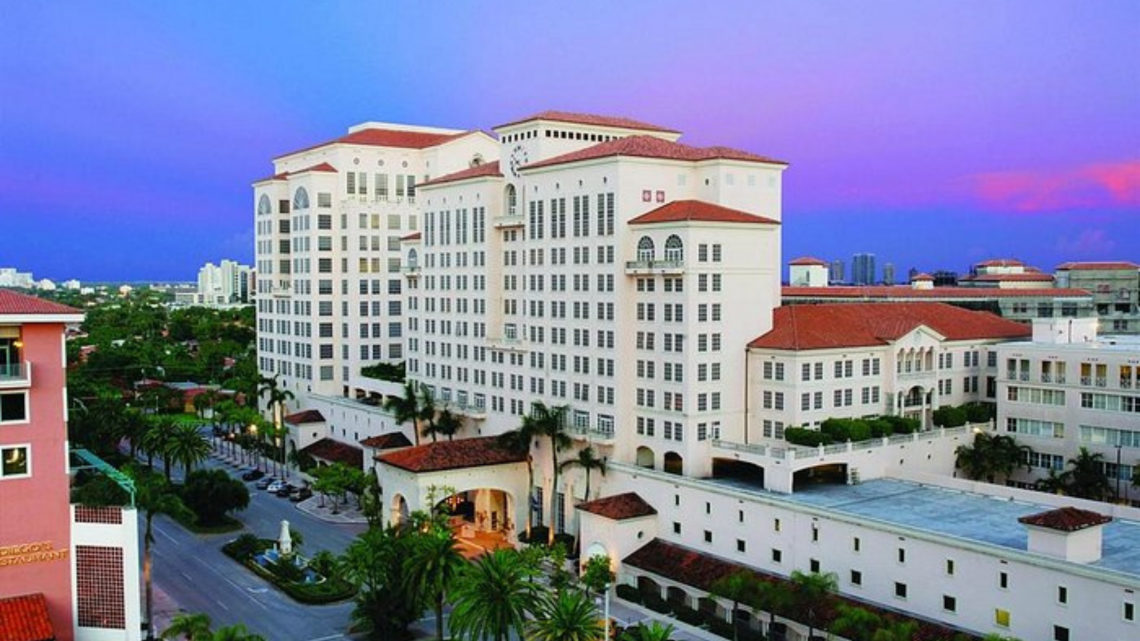 50 Alhambra Plaza, Coral Gables, FL 33134
A luxurious Coral Gables hotel modeled after Spain's Alhambra Palace, the Hyatt Regency Coral Gables embraces the alluring Mediterranean culture with its striking two-story marble lobby, antique accents, and Spanish-style windows, a tranquil refuge just off the popular Miracle Mile and an 8-minute drive from Little Havana!
Apart from its sophisticated style, Hyatt Regency Coral Gables provides guests exquisite comfort through its 254 magnificently updated rooms, including 80 with inviting balconies or patios to soak in the Florida sun and 60 spacious suites with separate seating areas, where Moorish and Spanish design influences blend seamlessly with modern technology.
Its updated finishes reflect Hyatt Regency Coral Gables' Alhambra-style architecture and include refreshed upholstery, and significant features like motion sensor night lights, multiple USB ports, and convenient outlets, making each room an ideal space to unwind and recharge after a long day out in the city.
But that's not all!
The Hyatt Regency Coral Gables is also committed to ensuring a seamless experience for all guests, including equal access and opportunity for individuals with disabilities, through its hotel accessibility features and amenities evident in its Spanish-influenced pool deck, StayFit™ Fitness Center, 24-hour business station, and a blend of local and Mediterranean-inspired dining options that range from regional and chic to quick and healthy.
To top it all off, The Hyatt Regency Coral Gables is PET-APPROVED, so Fido can join all the fun and enjoy the luxe amenities alongside you!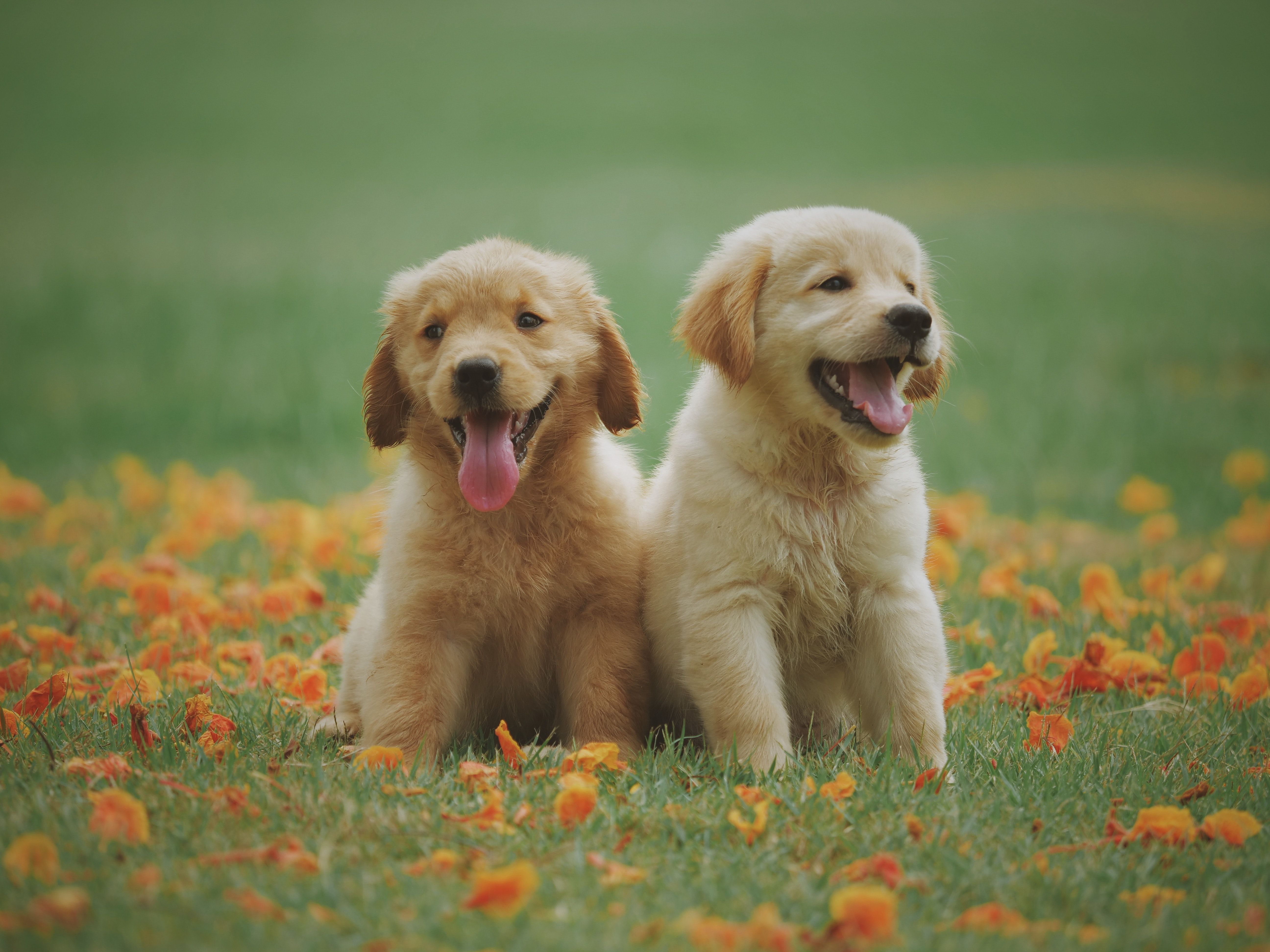 Here are the BEST dog parks in Miami. We analyzed 55 different neighborhoods in Miami, and...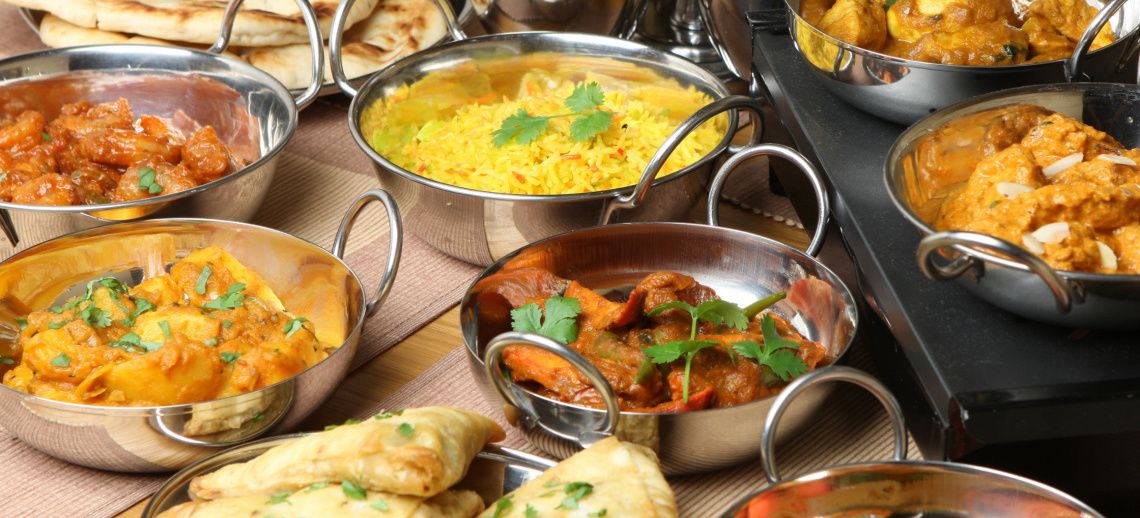 If you are a foodie or just love to eat as much as I do, here are my picks for the best pl...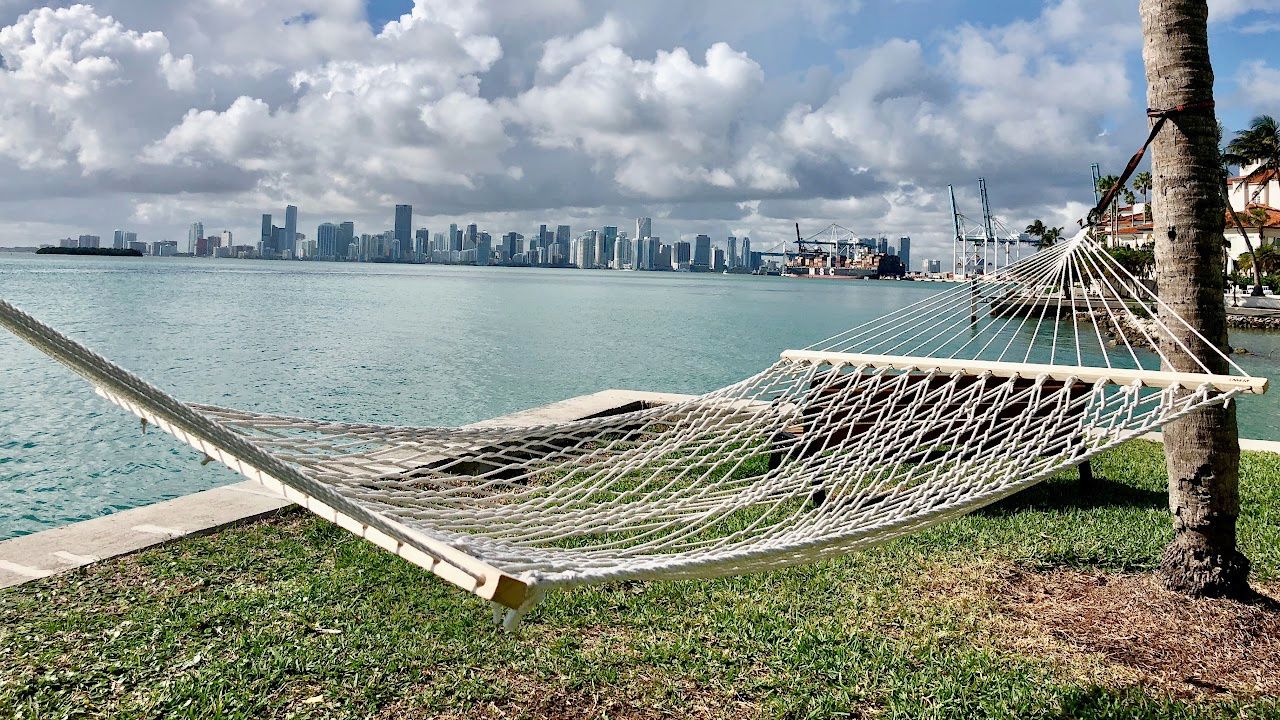 Discover Miami's top neighborhoods and schools with our comprehensive guide! Find the perf...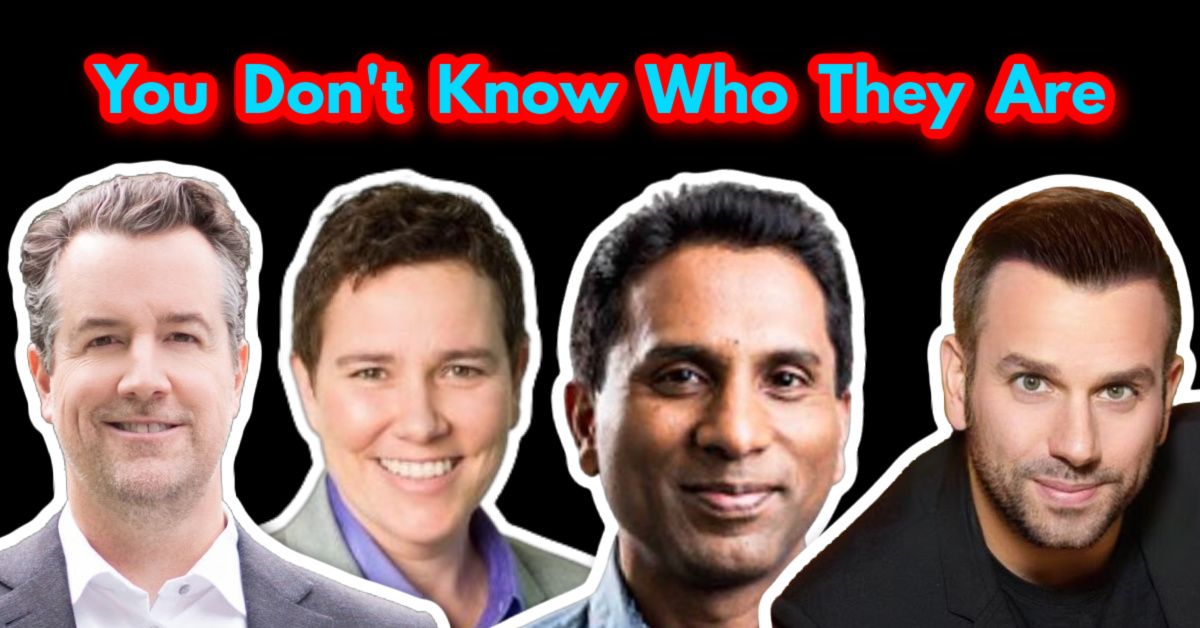 Sotheby's, Coldwell Banker, EWM, eXP, and the list goes on and on. This is absolutely why ...
Who are we?
We are the ALL IN Miami Group out of Miami.
We are Colombian, Filipino, Cuban, German, Japanese, French, Indian, Syrian, and American.
We are Christian, Hindu, and Jewish.
We are many, but we are one.
We sell luxury homes in Miami, Florida.
Although some of our clients are celebrities, athletes, and people you read about online, we also help young adults find their first place to rent when they are ready to live on their own.
First-time buyers?
All the time!
No matter what your situation or price range is, we feel truly blessed and honored to play such a big part in your life.