Top 5 Hotels near Cocoplum
Live life like old-money Miami affluents in a secluded community tucked in lavish Coral Gables, meticulously planned to perfect the combination of nature and architectural distinction-- welcome to Cocoplum!
A gated community bordering the Gables Waterway and the edge of Biscayne Bay, boasting high-end properties, a private marina, safe streets, and world-class amenities, Cocoplum remains a part of the most coveted waterfront neighborhoods, not just in Coral Gables but in Miami's entirety.
To date, Cocoplum consists of 302 estate homes, including 172 waterfront residencies, embodying the famed South Florida resort-style living while being moments away from all of Magic City's top neighborhoods and areas.
Yes, folks, literally within MINUTES!
Coconut Grove, Ocean Drive, Miami Beach, South Beach, Downtown Miami-- yes, the list goes on!
It's a full-circle Miami travel experience served on a silver platter!
And even though Cocoplum doesn't feature hotels within its exclusive island, much like most private communities, it makes up for it with proximity to top Miami hotels on most jet-setters' lists.
So expect your options to be luxe and top-notch!
Here are the top five hotels near Cocoplum.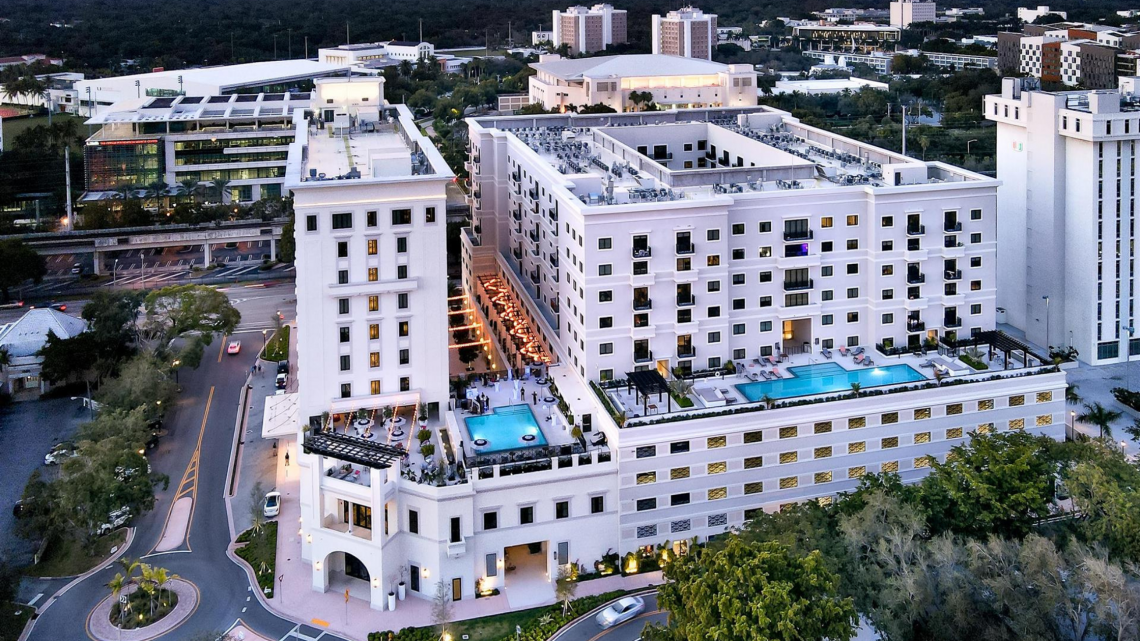 1) THesis Hotel
1350 S Dixie Hwy, Coral Gables, FL 33146
Positioned in the epicenter of Miami lies a distinct inviting space for all types of travelers — from solo trips and groups of friends to family vacations and corporate business trips, hailed an AAA Four Diamond Hotel in "City Beautiful," THesis Hotel Miami, a 7-minute drive from Cocoplum.
Providing guests more than just a hotel but a communal gathering space at the intersection of Coral Gables, South Miami, and Coconut Grove, THesis Hotel is a bridge that connects curious, like-minded individuals to exchange ideas, celebrate art, discover new cultural experiences, and engage with their community.
Meanwhile, its 245 guest rooms and suites boast thoughtfully designed spaces for relaxation and creative exploration, boasting chic architectural furnishings and whimsical artworks that catch the eye as rich textures and plush, hypo-allergenic bedding offer comfortable touches of home.
Within these rooms are en-suite bathrooms with striking tilework, spacious walk-in showers, and luxurious MALIN + GOETZ toiletries, all complimentary, might I add!
Whether you're staying in the Signature Penthouse Suite or any other modern THesis guest room, THesis provides you with top-notch experiences, unparalleled amenities, personalized services, and easy access to the entire THesis Miami community.
Of course, in true Miami fashion, that's not all you should expect on your stay at THesis.
Apart from luxe, world-class hotel rooms, THesis Hotel guests have access to all its resort-style amenities, from its elevated pool, on-property restaurants, and spa area provided by MYSALON to its state-of-the-art fitness center!
Did I mention that Chef Niven Patel has TWO restaurants inside THesis, too?
Well, that just put THesis Hotel on a whole different level!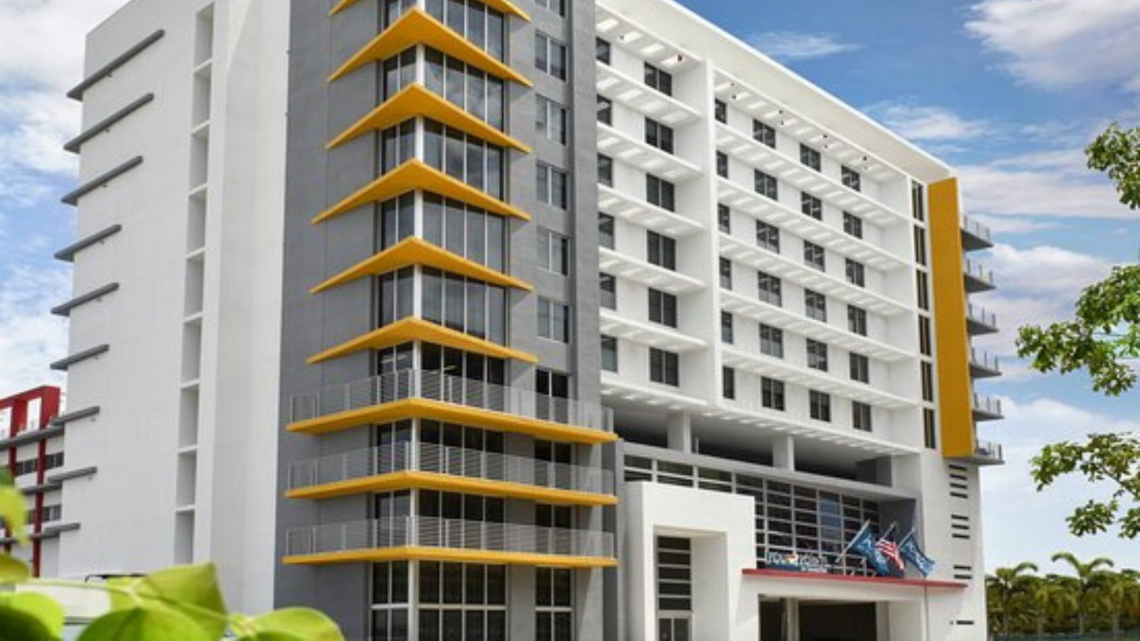 2) Four Points by Sheraton Coral Gables
3861 SW 40th St, Coral Gables, FL 33146
Indulge in a quick escape to Four Points by Sheraton Coral Gables, a mile away from the University of Miami, less than 1 mile away from the popular area of Miracle Mile, and within walking distance to Merrick Park Shops, and treat yourself to a comfortable and relaxing time in "City Beautiful, " only a 9-minute drive from Cocoplum.
With its modern rooms, a full-service restaurant, and 550 square feet of meeting space, Four Points by Sheraton Coral Gables sets guests up for a successful getaway, not just by providing an ideal location near famous Coral Gables tourist spots but also through top-notch amenities unlike any other!
We're talking about green-designed and spacious rooms and suites furnished with ultra-comfortable beds, walk-in showers with spa-like features, Smart TVs, ergonomic workspaces, coffee makers, and complimentary high-speed Wi-Fi to stay connected.
Apart from this, Four Points by Sheraton Coral Gables has a heated outdoor pool for a refreshing swim and a fitness center open 24 hours a day, seven days a week!
Expect a memorable stay when you choose Four Points by Sheraton Coral Gables!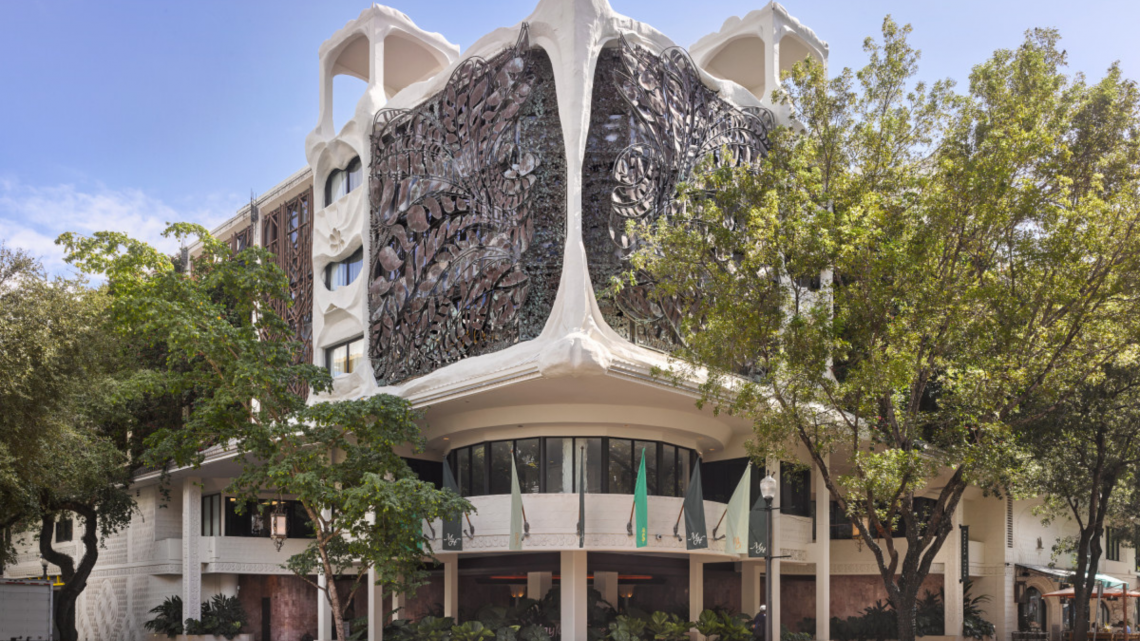 3) Mayfair House Hotel & Garden
3000 Florida Ave, Coconut Grove, FL 33133
Centered in the heart of Coconut Grove is Mayfair House Hotel & Garden, a one-of-a-kind Eden blending natural beauty with iconic architecture, where the outside world fades to a timeless, profound sense of place.
Rooted in Miami's most walkable neighborhood, Mayfair House Hotel & Garden allows guests to discover a lusher, cozier enclave that transcends South Beach with exceptional dining, shopping, parks, and Biscayne Bay's waterfront beauty steps away, not to mention it's only an 11-minute drive from Cocoplum!
But its perfect location isn't Mayfair House Hotel & Garden's key takeaway!
Effortless comfort beckons from Mayfair House Hotel & Garden's 179 distinct guest rooms, where you'll find generous living space, residential touches, handcrafted decor, thoughtful amenities, and lattice-vined terraces that provide privacy and capture balmy breezes.
All charismatic and individually distinct, Mayfair House Hotel & Garden guest rooms are awash in glorious colors, replete with handcrafted furnishings, upscale bathrooms, and an art collection curated over the hotel's storied days as a Coconut Grove icon-- complete with private terraces that filter natural sunlight and capture tropical breezes!
Most rooms even offer delightful details like outdoor showers, clawfoot bathtubs, pianos, vintage typewriters, and bars.
Mayfair House Hotel & Garden also houses two food & beverage concepts by Lost Boy & Co., where guests can dine and drink with views of the Grove's dreamy skyscape or intimately nestled in its lush gardens.
But if that's not enough, Mayfair House Hotel & Garden treats guests to an exclusive rooftop and pool for a sun-kissed dip, a Fountain Bar, 12 distinct venues for intimate and grand events, and proximity to dining, entertainment, shopping, and family-friendly parks!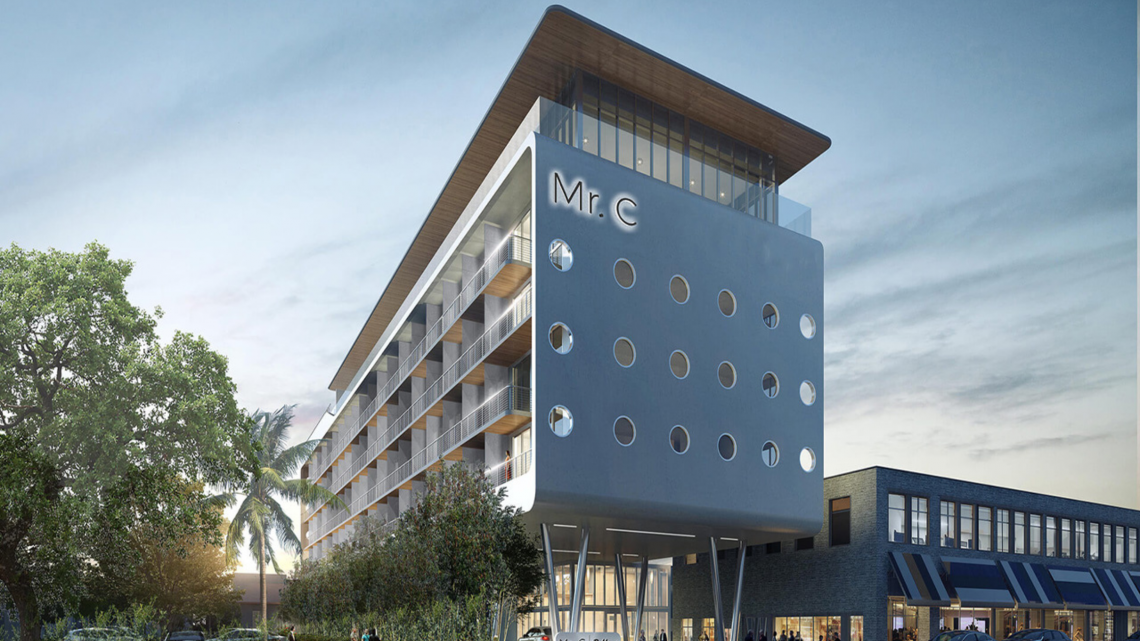 4) Mr. C Miami - Coconut Grove
2988 McFarlane Rd, Miami, FL 33133
Enjoy a classic-modern take on old-world simplicity and stylish European glamour at Mr. C Miami - Coconut Grove, a luxurious hotel providing guests with comfortable, elegant, and effortless living that blends contemporary amenities with discreet, personalized service.
And good news for travelers, this hotel is only an 11-minute drive from Cocoplum!
Boasting hotel amenities that sets guests up for a glamourous treat, Mr. C Miami - Coconut Grove is the ultimate oasis you'll need in bustling South Florida!
From its endless views and rooftop pool to an in-house boutique wellness club, Mr. C Miami - Coconut Grove has you covered, leaving you in awe and exceeding your wildest expectations!
Starting your journey, Mr. C Miami - Coconut Grove features a mixture of fourteen types of luxury suites and spacious rooms, 100 in total, furnished with seating areas, comfortable bed(s), work desks, expansive (shared) bathrooms fitted with a bath and free toiletries, and private balconies overlooking Coconut Grove's natural beauty.
Meanwhile, its premium suites offer a fully equipped kitchen with a refrigerator and all your cooking needs, perfect for days when craving a home-cooked meal.
Mr. C Miami - Coconut Grove hotel amenities also include an in-house spa, BeAtala Spa & Wellness, a 4,500 square-foot luxury pool with a poolside bar, day beds, and cabanas, a rooftop pool with sweeping views of the bay, a fitness center, and an exclusive Mr. C beach access and private area at Miami Beach!
To top it all off, Mr. C Miami - Coconut Grove treats guests to an authentic Italian gastronomic experience with its in-house Italian restaurant, Bellini, steeped in sophistication and elegance, with menus designed to bring a contemporary edge to much-loved Italian favorites.
Bellissimo!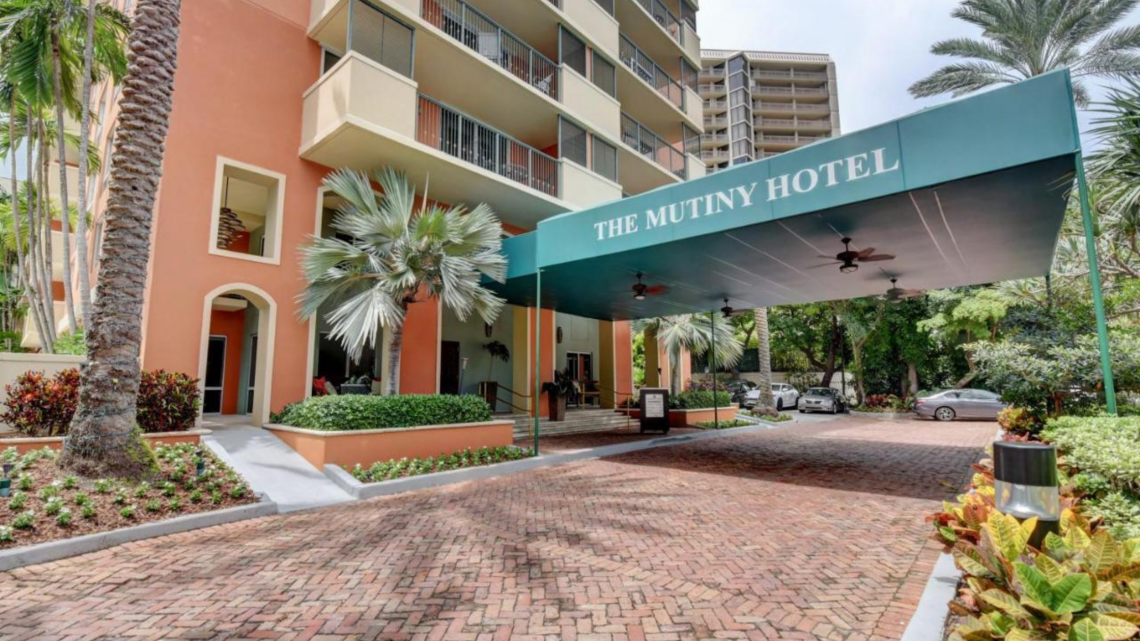 5) The Mutiny Hotel by Provident Hotels & Resorts
2951 S Bayshore Dr, Miami, FL 33133
With a premier location near Coral Gables in the beautiful town of Coconut Grove, Florida, minutes away from the energetic city of Miami and South Beach, The Mutiny Hotel by Provident Hotels & Resorts is a gorgeous boutique hotel and residences with an interesting history and your best bet for an intimate setting, unobtrusive service, and the ultimate in hospitality for a night, a week, a month, or longer.
Providing guests with a complete suite of amenities and superior hospitality services, including a pool and whirlpool spa, fitness center, sauna, and steam room, The Mutiny Hotel treats guests to an unmatched premium hotel experience.
Its rooms are top-tier and considered the best in all-suite Miami accommodations and vacation rentals, with options of fully furnished upscale one-bedroom and two-bedroom suites designed in a modern-lavish motif with spacious sleeping and living quarters and fully equipped kitchens.
Most Mutiny Hotel suites have breathtaking bay or city views and private balconies.
And if you decide to stay longer, The Mutiny Hotel provides extended stay features and amenities, including in-room washers and dryers, making it easy to keep fresh as you enjoy exploring the rest of Miami!
Another top-notch accommodation that's only 11 minutes away from Cocoplum!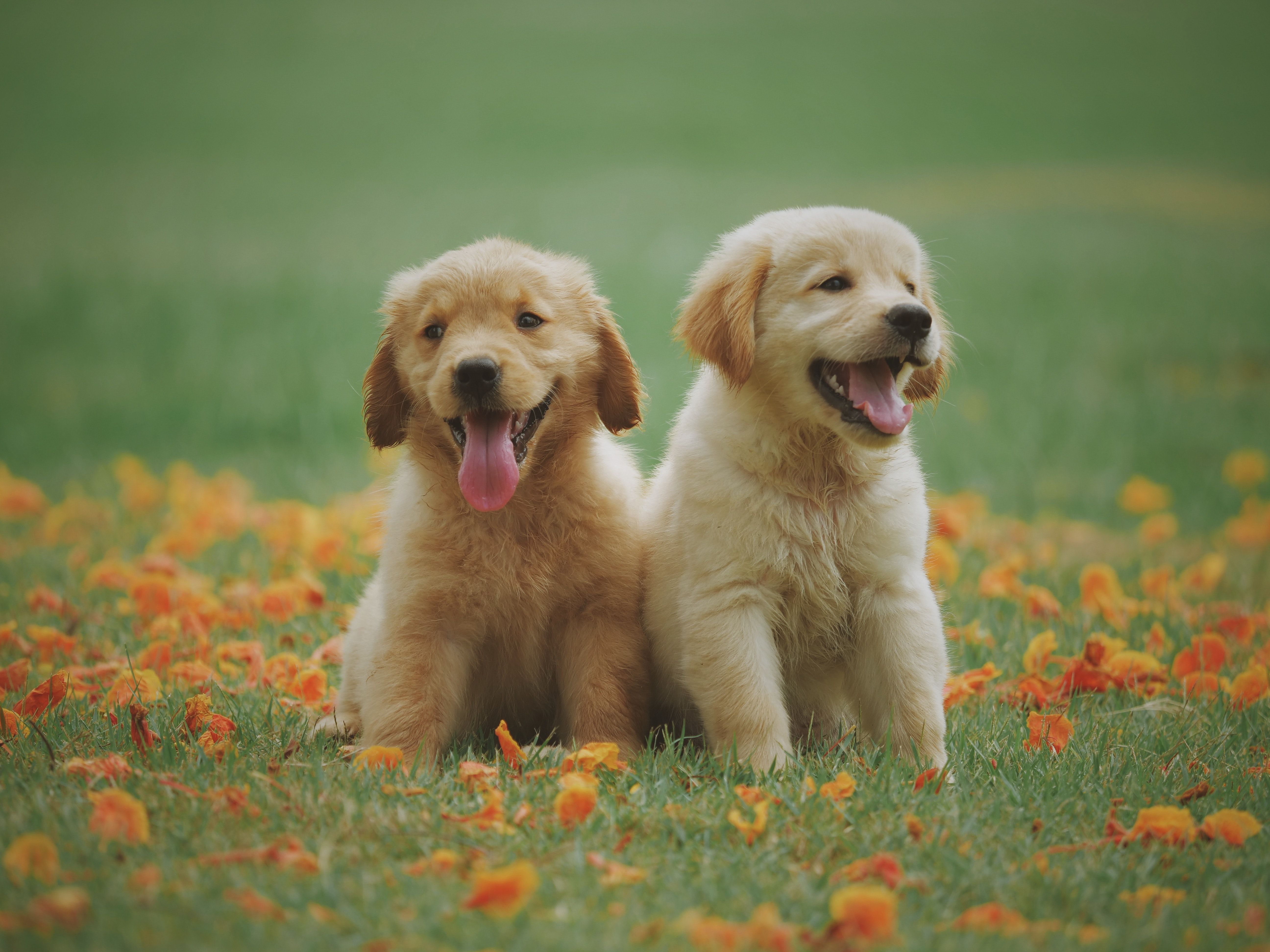 Here are the BEST dog parks in Miami. We analyzed 55 different neighborhoods in Miami, and...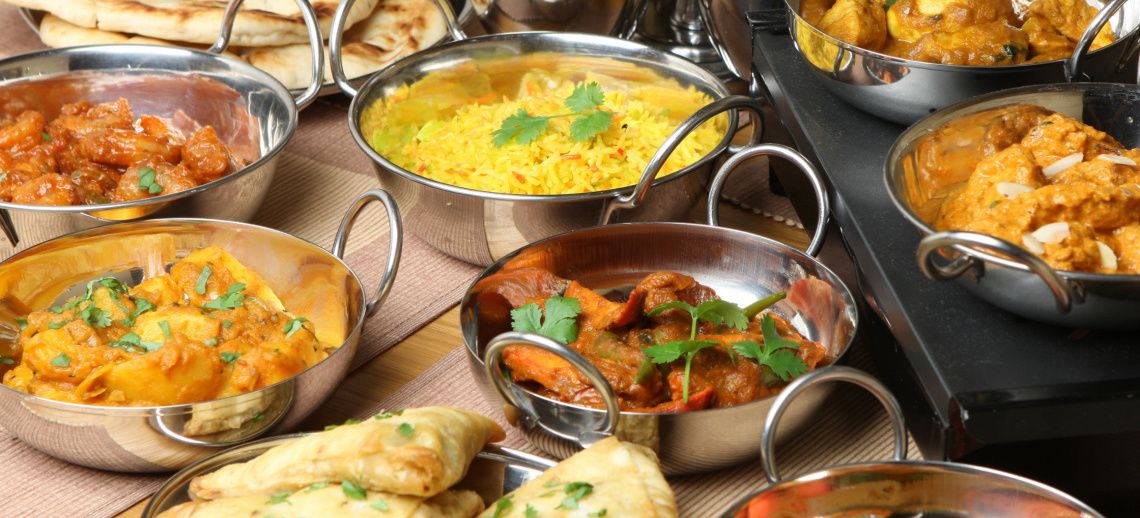 If you are a foodie or just love to eat as much as I do, here are my picks for the best pl...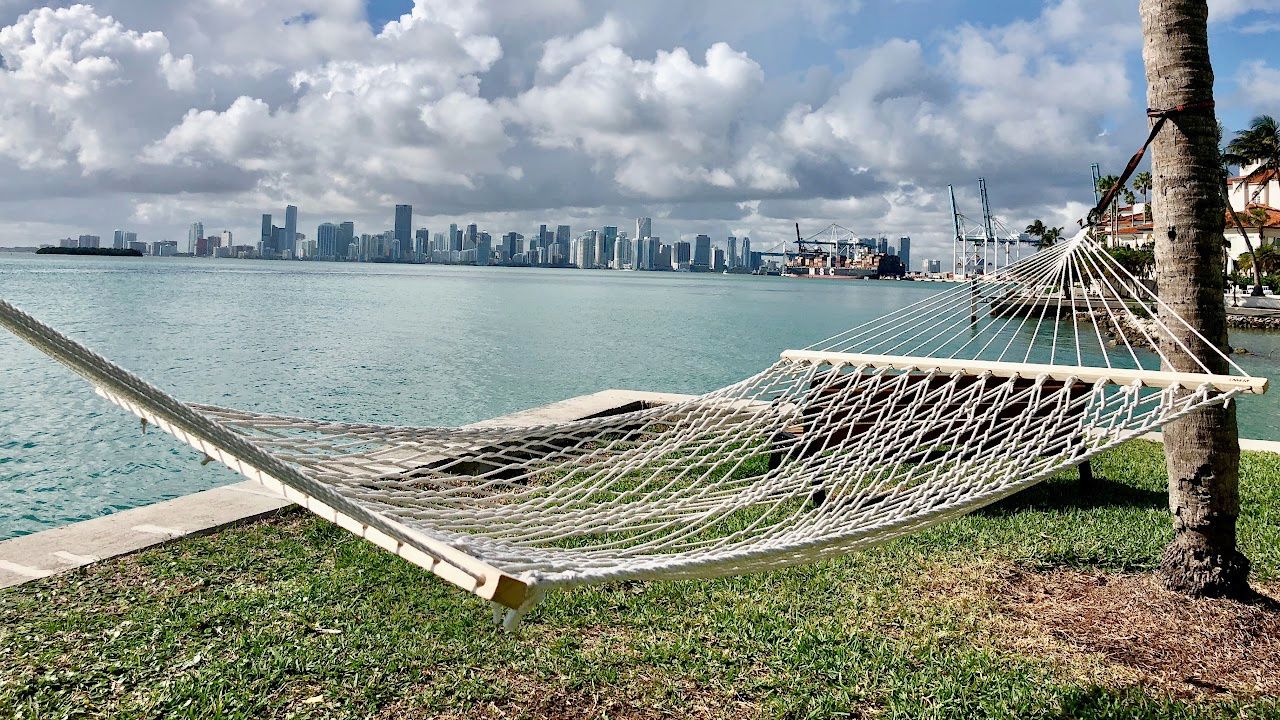 Discover Miami's top neighborhoods and schools with our comprehensive guide! Find the perf...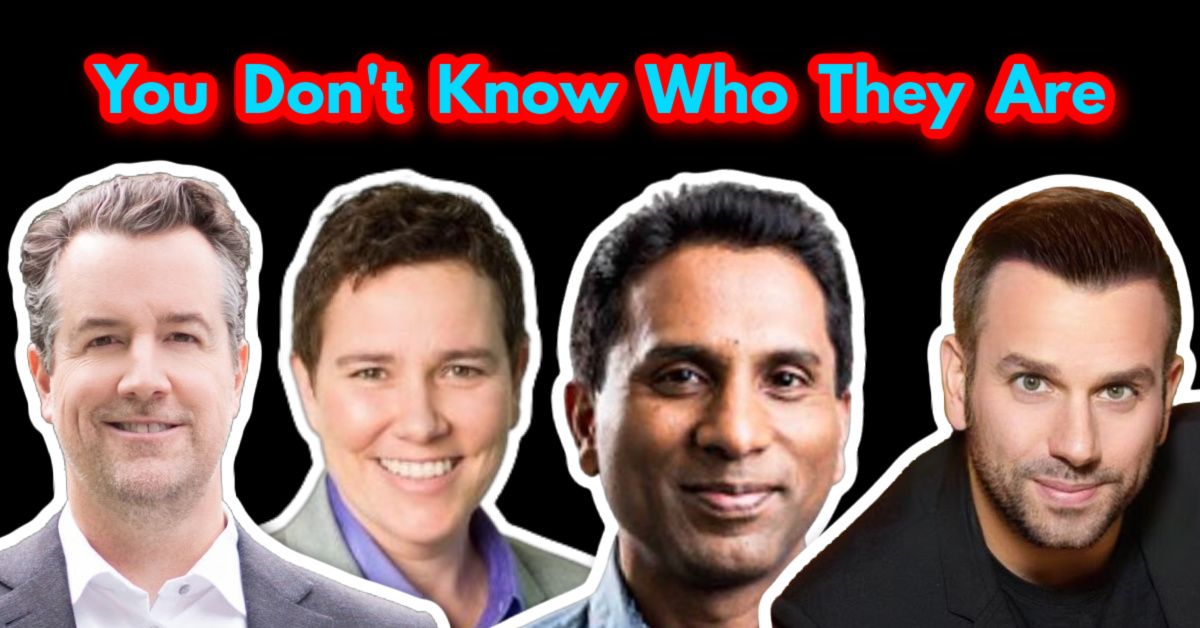 Sotheby's, Coldwell Banker, EWM, eXP, and the list goes on and on. This is absolutely why ...
Who are we?
We are the ALL IN Miami Group out of Miami.
We are Colombian, Filipino, Cuban, German, Japanese, French, Indian, Syrian, and American.
We are Christian, Hindu, and Jewish.
We are many, but we are one.
We sell luxury homes in Miami, Florida.
Although some of our clients are celebrities, athletes, and people you read about online, we also help young adults find their first place to rent when they are ready to live on their own.
First-time buyers?
All the time!
No matter what your situation or price range is, we feel truly blessed and honored to play such a big part in your life.