Top 5 Hotels in South of Fifth (SoFi)
Discover a whole new world within the comforts of South Beach at South of Fifth, one of Miami Beach's most affluent communities, and YOUR hidden tropical paradise minutes from SoBe's vibrant nightlife, Art Deco, and constant action!
Occupying the southern tip of Miami Beach, stretching southward from 5th Street to the bayfront at beautiful South Pointe Park, wedged between the Atlantic Ocean, Biscayne Bay, and Government Cut, is the neighborhood of South of Fifth, or SoFi, as locals lovingly call it.
Boasting a more relaxed and peaceful vibe amidst the continuous stimulation found further north, SoFi features impressive high-rise condo towers, low-rise residences, and restored Art Deco buildings at every corner, along with stretches of white, sugary sand, turquoise water lapping the shore, and tall palm trees swaying in the breeze that serves as a welcome pause from the fast-paced SoBe lifestyle.
So if you prefer a beach destination with a more family-friendly, low-key scene without sacrificing easy access to the fun chaos of South Beach, needless to say, SoFi is the REAL DEAL!
And yes, folks, this beachfront neighborhood has top-notched accommodations too!
Here are the top five hotels in South of Fifth (SoFi).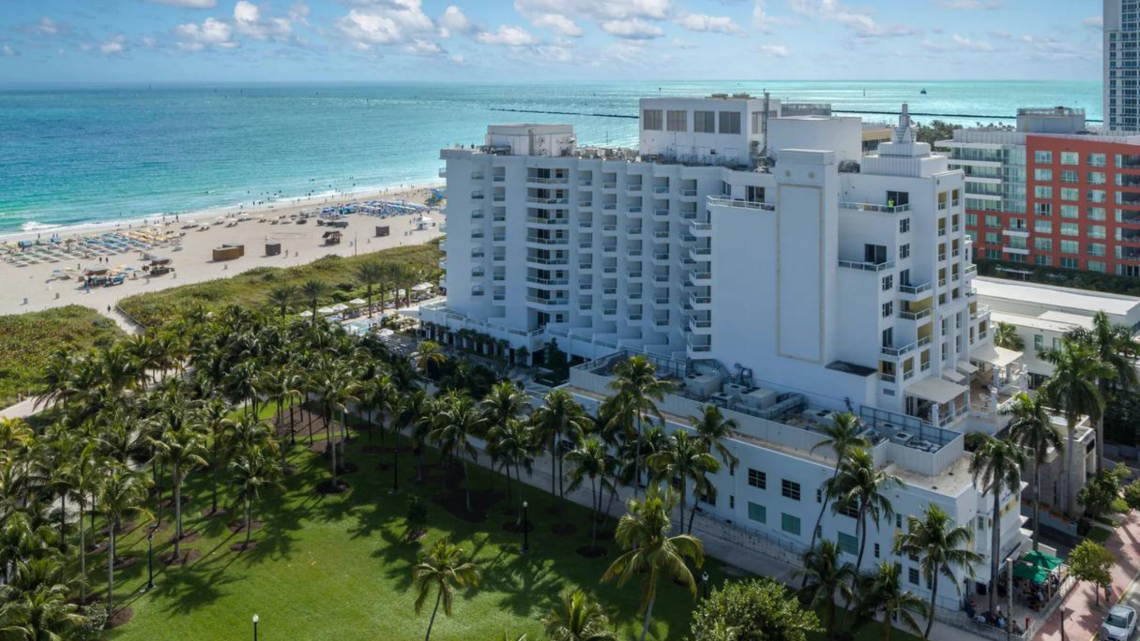 1) Marriott Stanton South Beach
161 Ocean Dr, Miami Beach, FL 33139
Welcome to Marriott Stanton South Beach, a luxury, pet-friendly boutique hotel blending modern sophistication with a laid-back South Beach vibe, located beachfront on the world-famous Ocean Drive!
At Marriott Stanton South Beach, guests enjoy a chic hotel getaway oozing with laid-back luxury, from its Art Deco-inspired lobby to its premium hotel rooms and suites with optimal space, stylish furnishings, and private balconies that offer spectacular ocean or Miami skyline views!
Yes, jet-setters, your South Beach vacation will become a way of life at The Stanton as you unpack and rebalances your senses in your beachfront room, offering well-designed spaces, comfortable beds, separate seating areas, work desks, spacious private bathrooms, and furnished balconies overlooking South Beach's white sands and sparkling blue waters!
After your luxurious sleep, take a dip in Marriott Stanton's outdoor infinity pools, relax at the spa, or break a sweat at the state-of-the-art fitness center-- the choice is YOURS!
And when you get hungry for a big spread, dine at Lolo's Surf Cantina, offering tasty Mexican classics, or enjoy authentic Japanese cuisine at Azabu with fresh sushi from The Den, Marriott Stanton's exclusive Michelin Star-rated sushi counter!
But whatever you do, don't forget to step into the sun and dip your toes in the sand while you're here-- the beautiful beach is just in Marriott Stanton's backyard!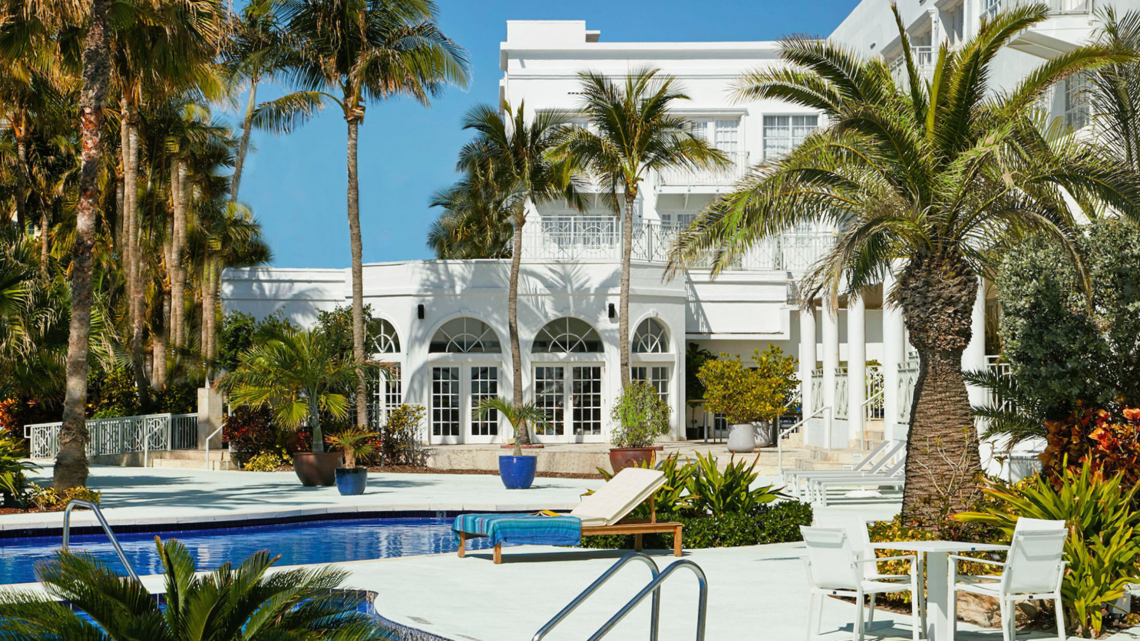 2) The Savoy Hotel & Beach Club ~ Miami Beach
425 Ocean Dr, Miami Beach, FL 33139
Find your own oceanfront oasis at The Savoy Hotel & Beach Club, Miami Beach's best-kept secret, where guests enjoy barefoot elegance surrounded by peace and tranquility!
Located moments from the world-famous Art Deco strip, the epicenter of SoBe's art, culture, architecture, dining, nightlife, shopping, and miles of sandy beaches, The Savoy is a well-loved pet-friendly sanctuary with two acres of private grounds, a tropical courtyard, lush gardens, and two iconic pools with an unobstructed view of the Atlantic Ocean!
At The Savoy, you'll be provided the ultimate setting for comfort and relaxation, its 31 refined oversized hotel suites boasting 600-1400 square feet of space designed with serene blue, crisp whites, and pops of coral colors to reflect the beauty of Miami!
Apart from this, The Savoy suites offer beautiful sitting areas, soft beds, luxury bed linens, exclusive bath amenities by Elemis, spacious private bathrooms, and Nespresso in-room coffee, some with separate bedrooms, sitting rooms, dining areas, honor bars, extra powder rooms, and numerous little delights!
The Savoy also has an on-site restaurant, The Sandbar, where you can sip signature cocktails by the pool and indulge in homemade Asian and international fusion bites!
Do you want more of The Savoy? Don't forget to visit the hotel's Fitness Room, lobby library, or its famous Beach Club, where you can take advantage of private beach access and other exclusive The Savoy VIP services!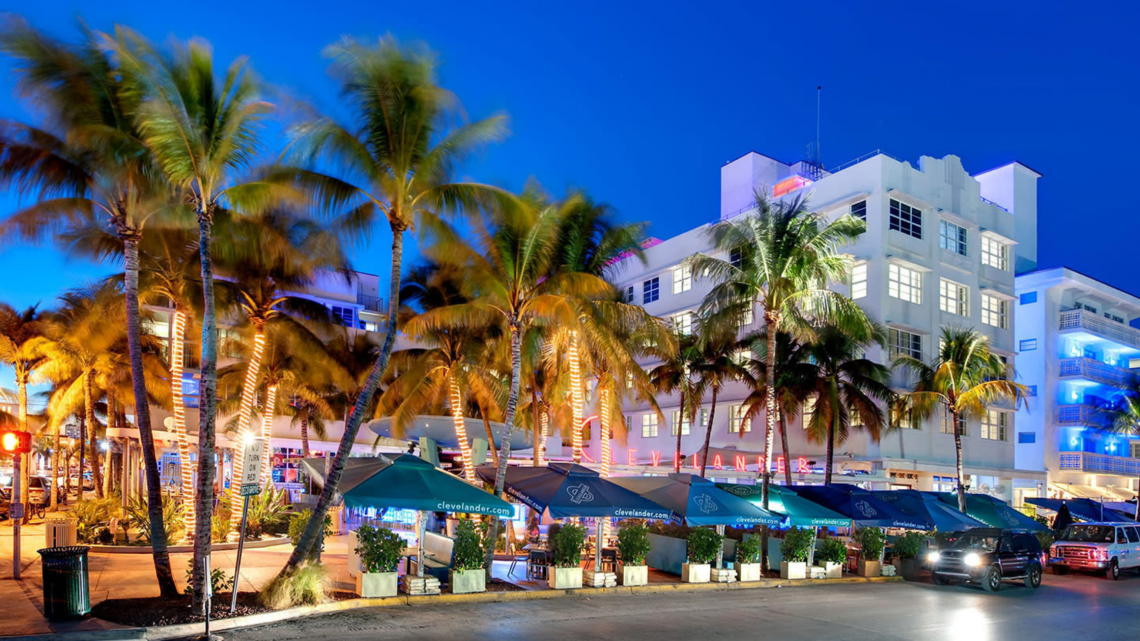 3) Clevelander South Beach Hotel and Bar
1020 Ocean Dr, Miami Beach, FL 33139
Feel Miami's vivacious vibes at Clevelander South Beach Hotel and Bar, perched on Ocean Drive in the heart of the Art Deco District, only 5 minutes from SoFi!
An icon of the Miami Beach scene, everything about Clevelander is designed to ensure you have an unforgettable experience.
At Clevelander South Beach Hotel and Bar, you can spend your days lounging on the beach, chilling at Clevelander South Beach Hotel and Bar's POOL+PATIO, or dozing on the beautiful SPF4 Sun Deck.
And as the sun goes down, join in as the action ramps up on the dance floor as you sip a cocktail and soak up the vibe amidst breathtaking city views at C-LEVEL.
When nighttime comes, find your retreat in Clevelander South Beach Hotel and Bar's chic rooms and suites, boasting unique artwork, free, fast Wi-Fi access, iHome alarm clocks, spacious bathrooms with rain showers and premium amenities, and plush beddings where you can stretch out and relax your body aches away.
Guests can choose from the hotel's historic North Tower with prime views of the dynamic POOL+PATIO, the Ocean Front rooms overlooking Ocean Drive and the sparkling blue waters of the Atlantic, or the Rockstar Suites for a customized hotel experience and VIP service.
Indeed, there's no such thing as too much fun at the Clevelander!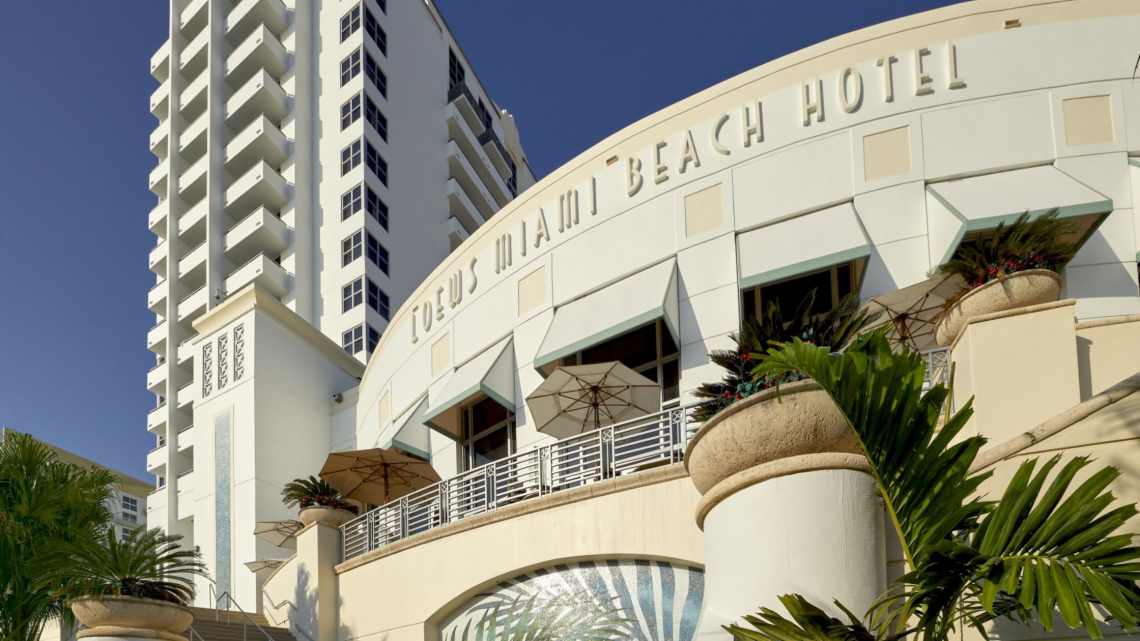 1601 Collins Ave, Miami Beach, FL 33139
A beloved hotel with an enviable oceanfront location in the heart of the Miami's vibrant Art Deco District, Loews Miami Beach Hotel is a South Beach icon, exuding a sophisticated style mixed with fun beachfront chic, a 6-minute drive from SoFi!
Start your signature Loews Miami Beach Hotel experience with a greeting from its towering palm trees and delicious ocean breeze-- from the moment you arrive, you'll get a sense that the Loews Miami Beach Hotel is a luxury hotel unlike any other-- and you'd be right.
We're talking about amenities and services that make you feel like you've just checked into paradise-- pools, state-of-the-art cabanas, a spa and wellness center, restaurants, cafes, a fitness center, meeting spaces, event venues, and even an in-house boutique for shopping-- the works!
Meanwhile, Loews Miami Beach Hotel accommodations offer guests elevated comfort and a sophisticated appeal, with each of its 790 guestrooms and suites presenting an inviting oasis inspired by the sea and sand found just steps away outside its doors.
100% combed and ring-spun cotton terry towels and bath sheets, Julien Farel professional hair dryer, Frette duvets, Keurig coffeemaker with gourmet coffee, free high-speed Wi-Fi connections, 24-hour room service, spacious workspace with outlets and USB ports, and more-- only the best for Loews Miami Beach Hotel guests!
Find all the luxuries and comforts you need at Loews Miami Beach Hotel-- yes, even your four-legged companions too!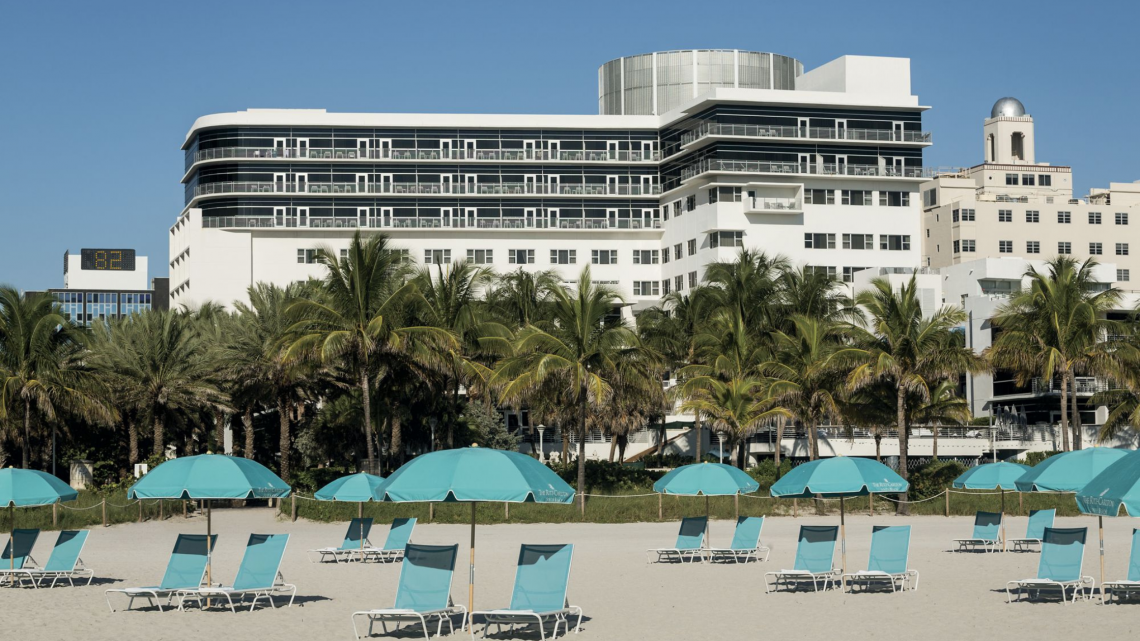 5) The Ritz-Carlton South Beach
1 Lincoln Rd, Miami Beach, FL 33139
Welcome to The Ritz-Carlton South Beach, the epitome of Miami glamour inspired by the 1950s Art Deco architecture, offering guests privacy and pampering in equal measure-- even the four-legged kind!
Paying tribute to Miami Beach's culture and history with its collection of luxury amenities, The Ritz-Carlton South Beach is a five-star hotel that's the ultimate definition of EXCEPTIONAL, from its location down to its ocean-to-table cuisine!
Yes, folks, The Ritz-Carlton South Beach is more than just a hotel but THE DESTINATION itself.
With 376 rooms and executive suites in a palette of ocean blue, warm gold, and rich coffee, The Ritz-Carlton South Beach celebrates style and elegance that matches Miami Beach's unique beauty, some offering views of the surrounding cityscape and ocean vistas.
Each Ritz-Carlton South Beach accommodation treats guests to a spacious layout, luxurious bathroom, indulgent bedding, floor-to-ceiling windows, and private terraces, combining the beauty of its surroundings and the comforts of home.
The Ritz-Carlton South Beach also offers an elevated pool overlooking the Atlantic with private cabanas, an in-house spa with restorative and relaxing services, a fitness center, a classic cocktail lounge, Lapidus Bar, on-site restaurants, DiLido Beach Club and Fuego y Mar, and indoor wedding and meeting spaces-- and that's just the tip of the iceberg!
Indeed, Ritz-Carlton South Beach blends the elegance of elevated service with captivating amenities!
Live Magic City's lifestyle, REIMAGINED, only at The Ritz-Carlton South Beach, a 7-minute drive from SoFi!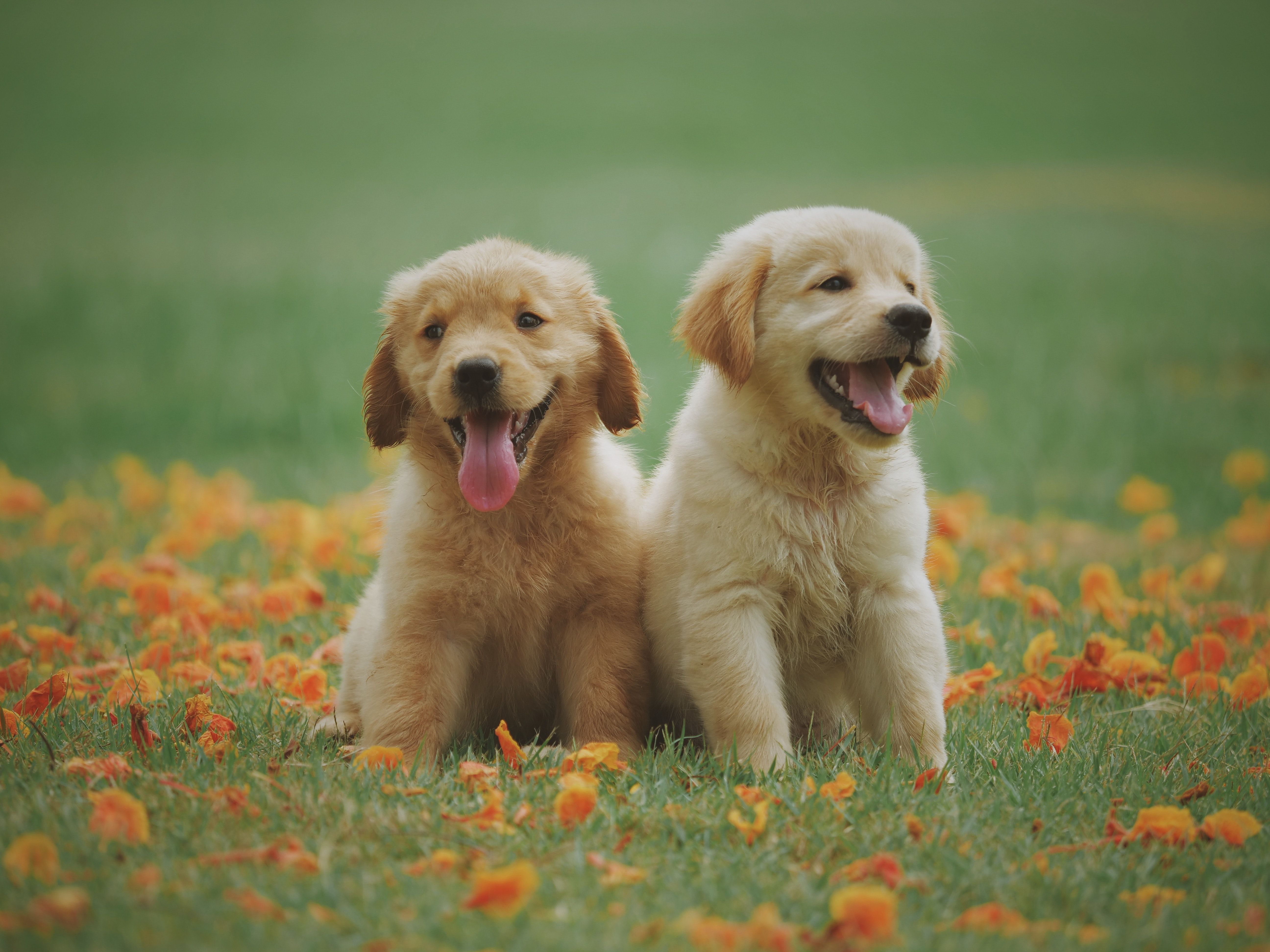 Here are the BEST dog parks in Miami. We analyzed 55 different neighborhoods in Miami, and...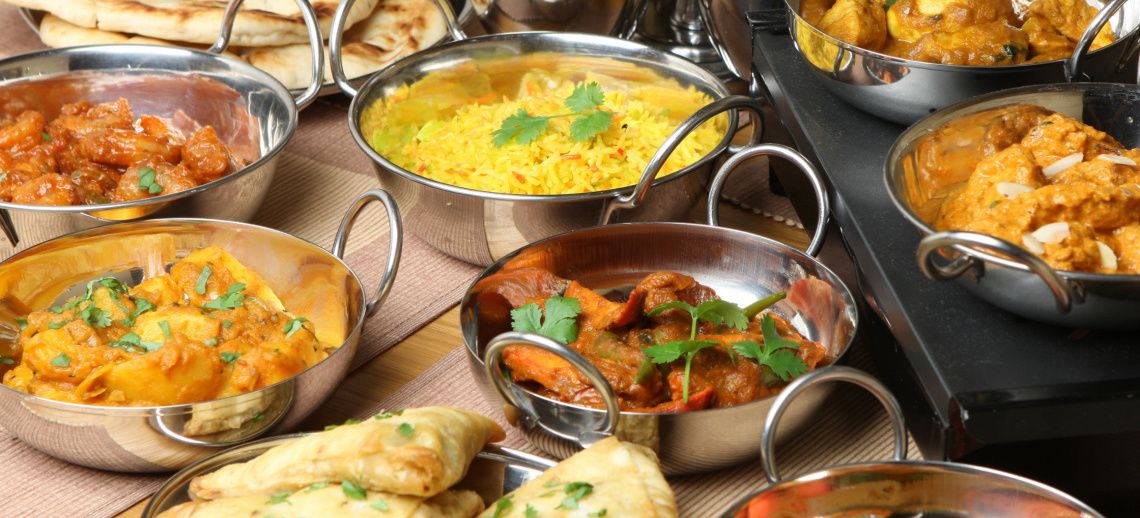 If you are a foodie or just love to eat as much as I do, here are my picks for the best pl...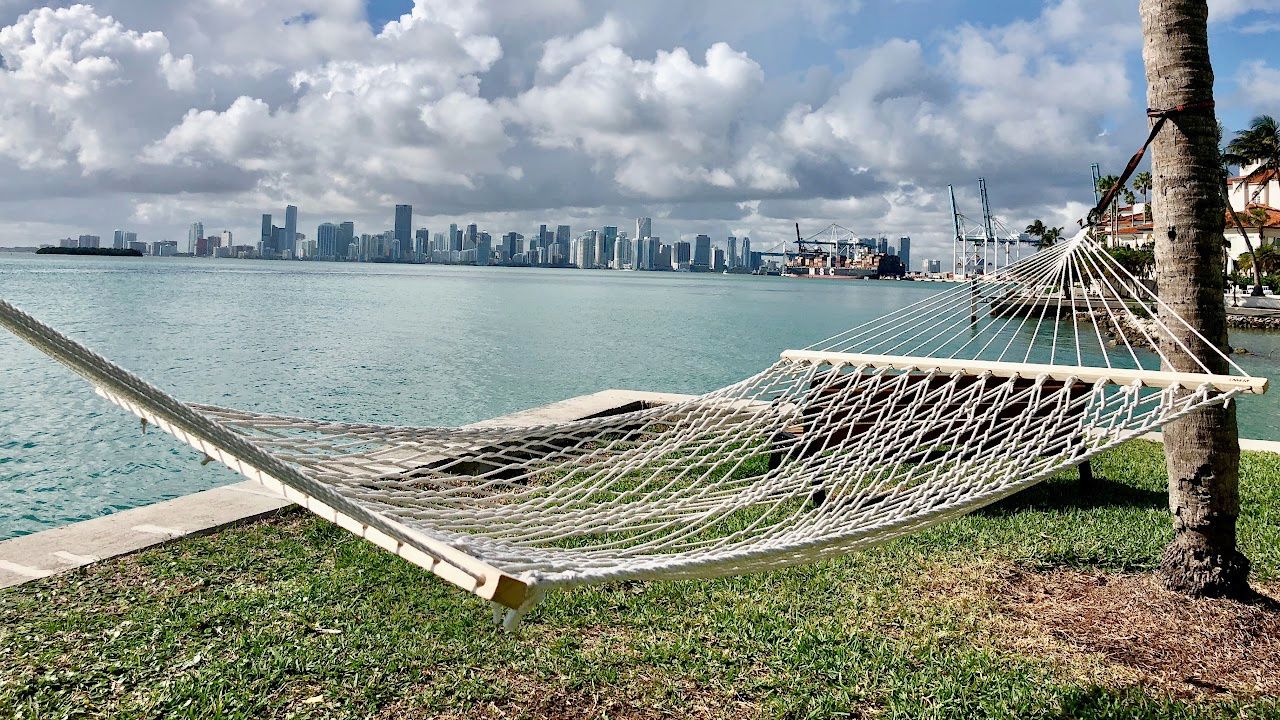 Discover Miami's top neighborhoods and schools with our comprehensive guide! Find the perf...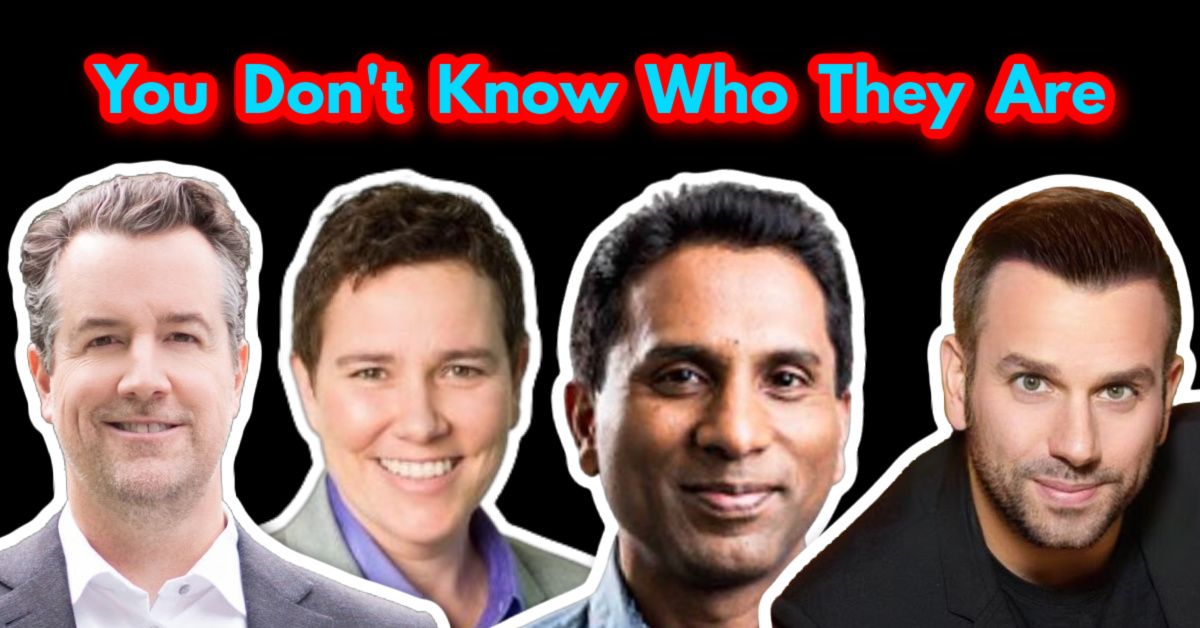 Sotheby's, Coldwell Banker, EWM, eXP, and the list goes on and on. This is absolutely why ...
Who are we?
We are the ALL IN Miami Group out of Miami.
We are Colombian, Filipino, Cuban, German, Japanese, French, Indian, Syrian, and American.
We are Christian, Hindu, and Jewish.
We are many, but we are one.
We sell luxury homes in Miami, Florida.
Although some of our clients are celebrities, athletes, and people you read about online, we also help young adults find their first place to rent when they are ready to live on their own.
First-time buyers?
All the time!
No matter what your situation or price range is, we feel truly blessed and honored to play such a big part in your life.