Top 5 Hotels in Key Biscayne
Unravel the signature South Florida allure on a tiny sliver of land home to stunning beaches, idyllic nature, and stellar outdoor activity options-- welcome to Key Biscayne, Miami-Dade's "Island Paradise!"
A pocket of paradise between two state parks, the Atlantic Ocean and Biscayne Bay, connected to the city via Rickenbacker Causeway, Key Biscayne is an island town south of Miami Beach and east of Miami.
The low-key tropical oasis brims with quaint neighborhoods, palm tree-lined streets, and various outdoor activities, drawing tourists and residents with a vibrant and laid-back island culture that provides a sweet escape from the busy streets and honking horns of city life.
Take advantage of fabulous beaches and summer weekends at Key Biscayne, a tiny village with extensive city convenience, promising an unforgettable journey coupled with dazzling bayside and oceanfront views!
Of course, to plan your trip, you'll need to start finding the best Key Biscayne accommodation, and I've got a jampacked list laid out for you!
Here are the top five hotels in Key Biscayne.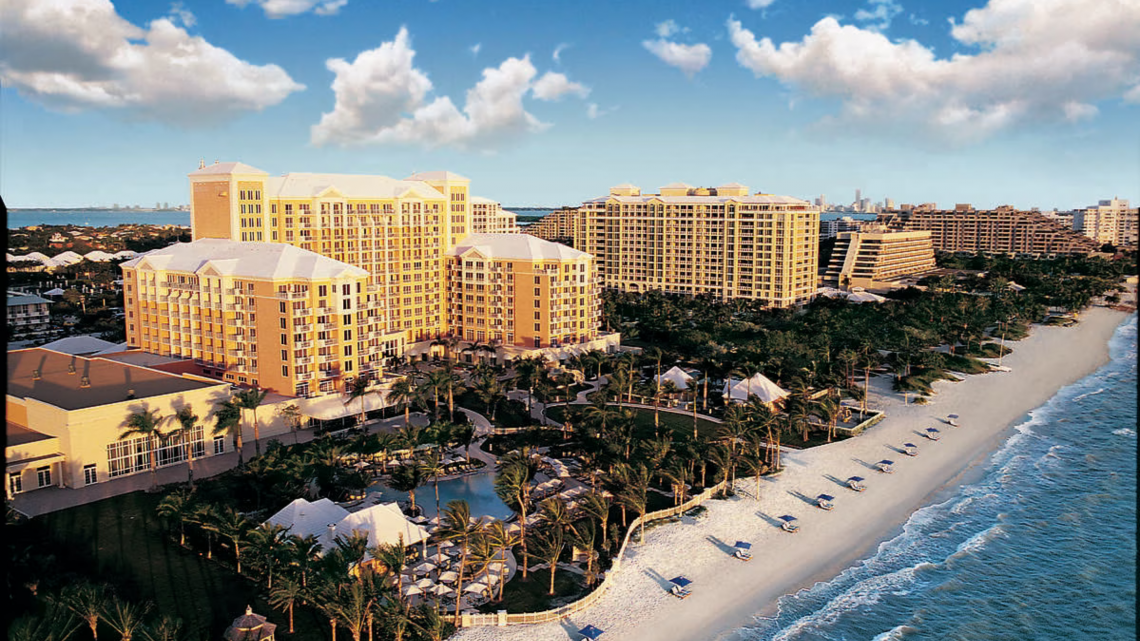 1) The Ritz-Carlton Key Biscayne
455 Grand Bay Drive Key Biscayne, Miami, FL 33149
Welcome to The Ritz-Carlton Key Biscayne, a luxury Miami Beach resort exuding the classic charm of South Florida alongside the privacy and comfort of a boutique hideaway.
Located on an exclusive five-mile-long barrier island just minutes from dynamic downtown, yet providing an atmosphere with elegant architecture inspired by West Indies Colonial design filled with sequestered serenity, The Ritz-Carlton Key Biscayne is a five-star hotel that's the ultimate definition of EXCEPTIONAL, from its luxurious 450 guest rooms and suites to its ocean-to-table cuisine!
Yes, folks, The Ritz-Carlton Key Biscayne is more than just a hotel but THE DESTINATION itself.
Each Ritz-Carlton Key Biscayne room embodies South Florida's sophistication, one filled with natural daylight and features contemporary furnishings, oversized balconies overlooking the ocean, island or resort view, and spacious marble bathrooms.
Meanwhile, The Ritz-Carlton Key Biscayne luxury and residential suites are ideal for families, offering over 2,500 square feet of living space, a kitchenette, and whirlpools or tubs with spray jets!
The Ritz-Carlton Key Biscayne also offers a beautiful adult outdoor swimming pool with shaded lounge chairs, a family pool, and a whirlpool, an in-house spa with restorative and relaxing services, a fitness center, in-house restaurants, and indoor and outdoor weddings and meetings venues-- and that's just the tip of the iceberg!
Indeed, The Ritz-Carlton Key Biscayne blends the elegance of elevated service with captivating amenities!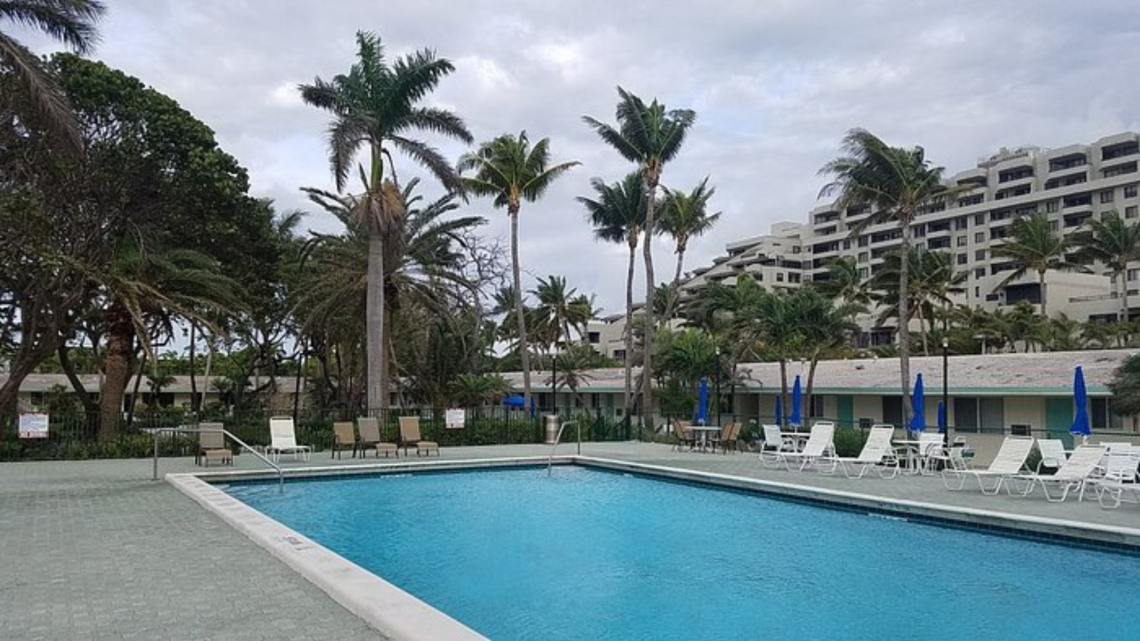 301 Ocean Dr, Key Biscayne, FL 33149
A quaint secluded hotel with a tropical island ambiance providing a unique setting amidst the vibrance of Greater Miami, Silver Sands Beach Resort is the perfect "home base" for your Key Biscayne adventure, especially if you're looking to stay within your budget!
Nestled on a jaw-dropping landscaped beach property, the Silver Sands Beach Resort offers guests affordable, world-class amenities with the experience of a premium resort.
We're talking about a heated oceanfront swimming pool with a concierge, complimentary high-speed Wi-Fi access, a children's playground, a private spot on the beach, spacious rooms, and more!
Meanwhile, all Silver Sands Beach Resort rooms and cottages are expansive and modestly designed, furnished with comfortable beds, kitchenettes, private bathrooms, and independent exterior dining sets with umbrellas!
Silver Sands Beach Resort is also a five-minute drive from Crandon Park. 0.3 miles from the Tropical Key Biscayne Barrier Island, 2.4 miles from the Historic Virginia Key Beach Park, a 10-minute walk from Crandon Beach, and within 1.8 miles of Crandon Golf Course.
Yes, ladies and gents, the best of Key Biscayne is minutes away from a gorgeous retreat!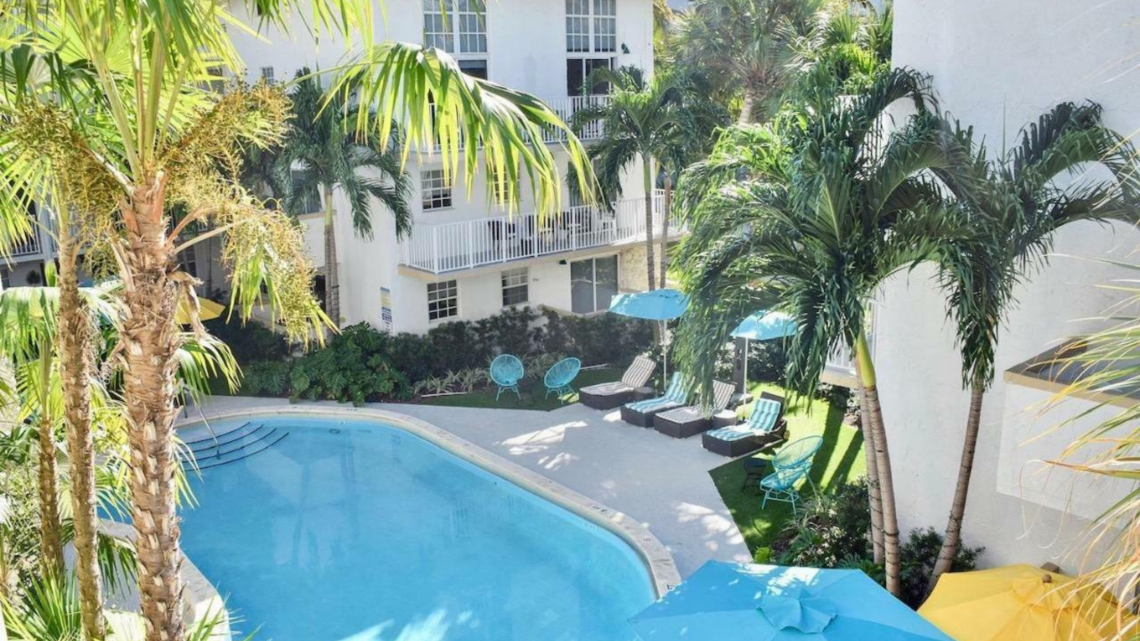 303 Galen Dr, Key Biscayne, FL 33149
Book a comfortable (extended) stay at Coral Reef Suites, a three-star 51-unit boutique building where pristine Atlantic beaches, delicious weather, and a serene island lifestyle await!
Nestled less than a block from the beach and only a 10-minute drive from the heart of Miami, the Coral Reef Suites offers guests enjoy a unique seaside lifestyle-- in short-term and long-term renting options-- within well-appointed and unique lofts and two-bedroom suites in subtle shades reminiscent of the ocean.
All Coral Reef Suites accommodations are tastefully furnished and boast the convenience of several hotel amenities you'll need for a pleasant stay.
Luxurious bedding, working desks, entertainment, full kitchens, expansive bathrooms, an outdoor swimming pool with shaded lounge chairs, private beach access-- the works!
Coral Reef at Key Biscayne is also near cafes, restaurants, upscale shops, and beautiful boutiques, and only 100 meters from the sparkling beaches of Biscayne Bay, so exploring is made convenient when you choose this hotel for your Key Biscayne travel!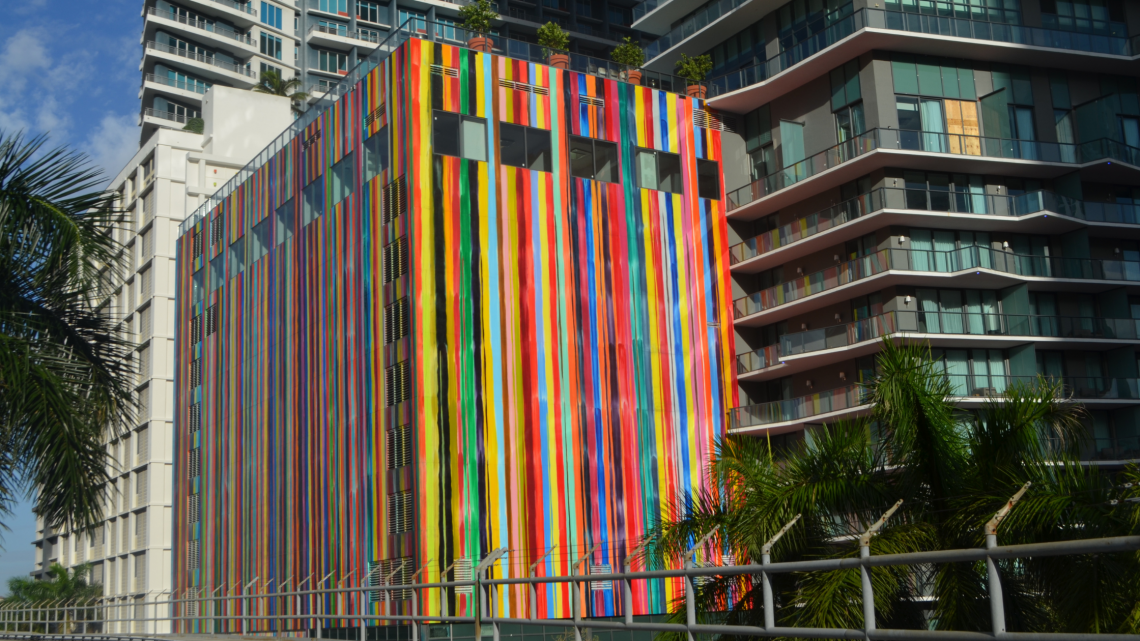 1300 S Miami Ave, Miami, FL 33130
Set on South Miami Avenue in the heart of Brickell, only 13 minutes from Key Biscayne, is the SLS Brickell Hotel & Residences, a famous Brickell accommodation marrying the genius design of Philippe Starck with Magic City's luxurious lifestyle.
Conjuring a unique experience for its guests, SLS Brickell Miami delights all senses and fires up the imagination, boasting an unparalleled ambiance that comes alive during poolside soirées on the luxuriously landscaped Altitude Pool terrace with private cabanas and alfresco dining, all day long and late into the night.
Meanwhile, SLS Brickell Miami suites are also not one to discount, with its chic amenities, luxury linens, and beautiful balconies with spectacular panoramic views of downtown Miami, all 124 rooms beautifully designed by Philippe Starck and amenities by Ciel Spa.
Each room features immaculate decor and luxuries like modern furnishings, a minibar, high-speed Wi-Fi, nightly turndown service, rainfall showerheads, and complimentary robes and slippers.
Apart from this, SLS Brickell Miami offers guests three in-house dining and drinking destinations, Fi'lia, The Lounge at SLS Brickell, and Altitude, where they'll find world-class decor, superb cuisine, and "the scene" akin to SLS, creating the best-- and most memorable-- Miami dining experience.
SLS Brickell Miami is also a famous wedding and events venue with more than 58,000 square feet of indoor and outdoor event space and boasts an in-house spa, Ciel Spa, for all the guests' pampering needs.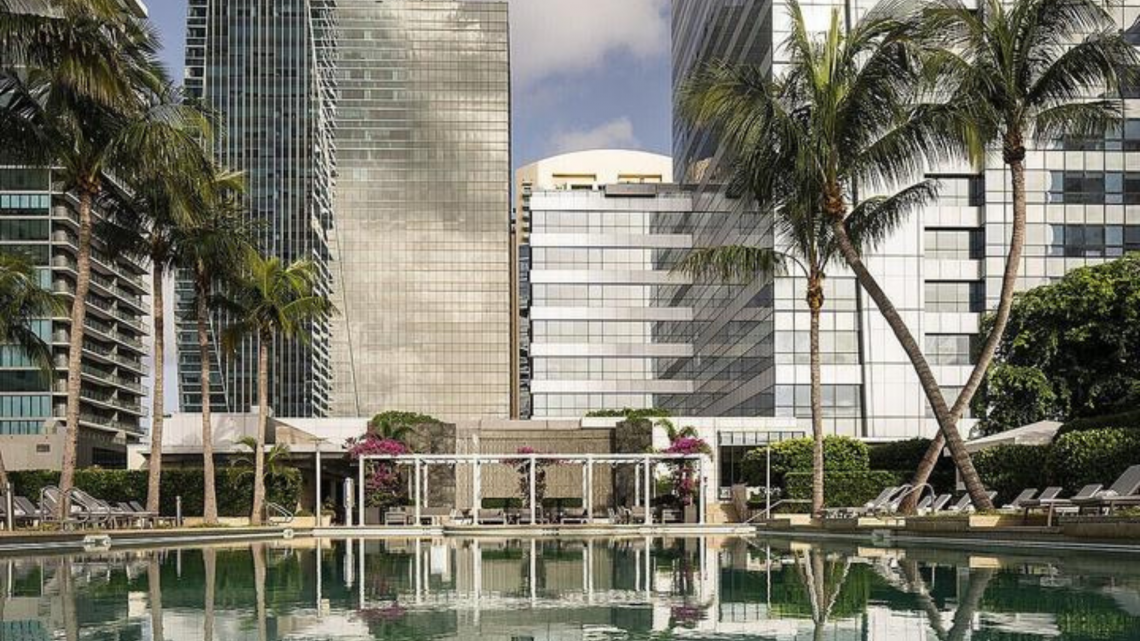 1435 Brickell Ave, Miami, FL 33131
Drive 15 minutes from Key Biscayne to explore the trendy Brickell Avenue, where you'll find the best of both big city adventure and a tropical getaway all in one destination-- the Four Seasons Hotel Miami.
Set on a two-acre sunkissed sanctuary with a lifestyle-inspired lobby, in-house restaurants, and spacious guest rooms and suites, Four Seasons Hotel Miami puts guests in awe and exceeds their expectations.
Four Seasons Hotel Miami rooms include a flat-screen TV, a marble en suite bathroom, a work desk, an ergonomic chair, and a city or bay view.
When feeling famished, try a plate or two at Edge, Steak & Bar, one of Four Seasons Hotel Miami's in-house restaurants serving contemporary American cuisine from locally sourced seafood and vegetables to steaks in a dining room, bar, and outdoor terrace.
If you prefer dining at the poolside, enjoy cuisines inspired by the coastal regions of Mexico, Latin America, and the Caribbean served by BAHÍA, Four Seasons Hotel Miami's other in-house restaurant.
Four Seasons Hotel Miami also boasts a Pool Terrace, private cabanas, an art collection, exclusive fitness facilities, an in-house spa, a whirlpool, and an on-site boutique.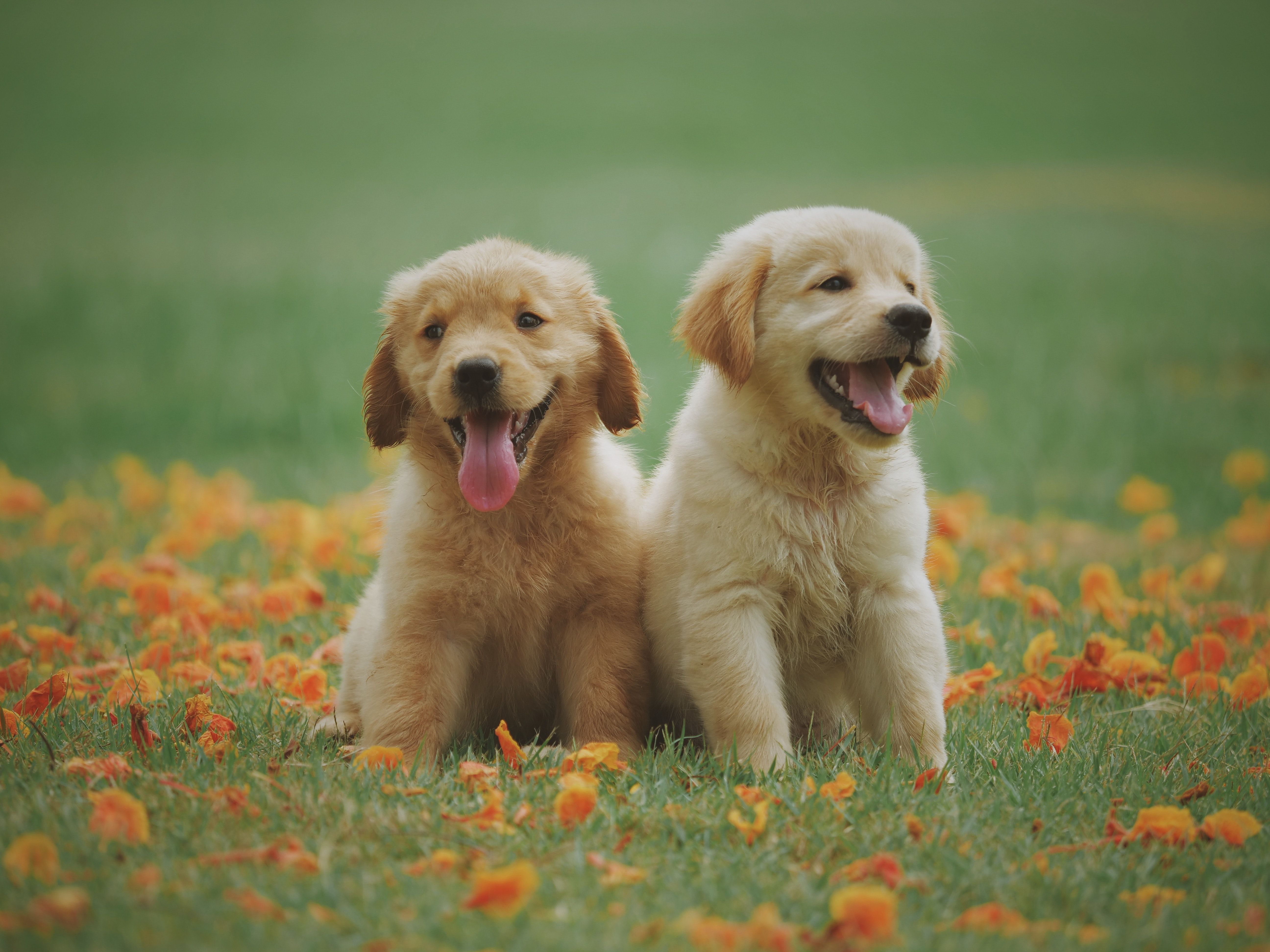 Here are the BEST dog parks in Miami. We analyzed 55 different neighborhoods in Miami, and...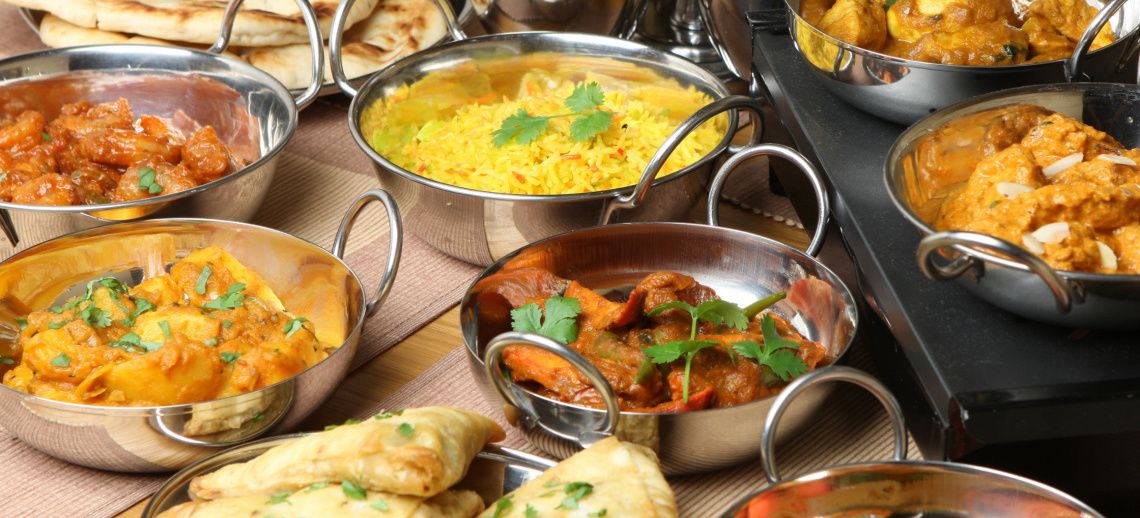 If you are a foodie or just love to eat as much as I do, here are my picks for the best pl...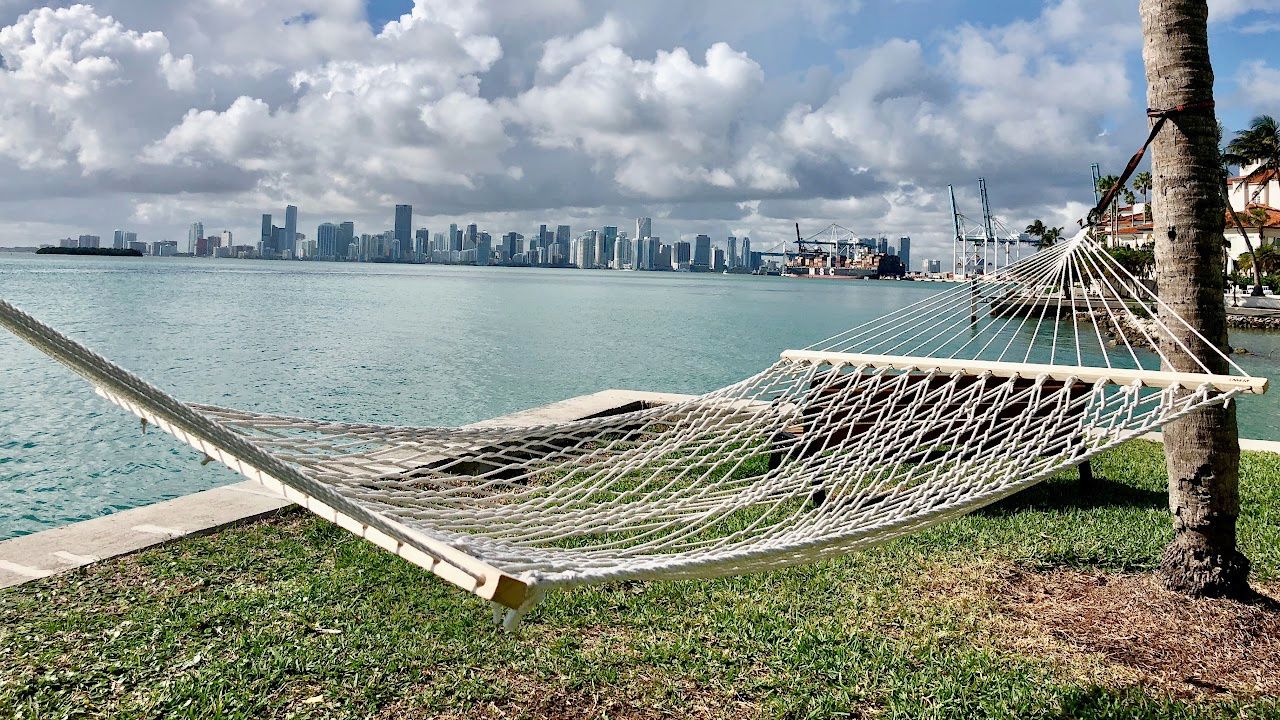 Discover Miami's top neighborhoods and schools with our comprehensive guide! Find the perf...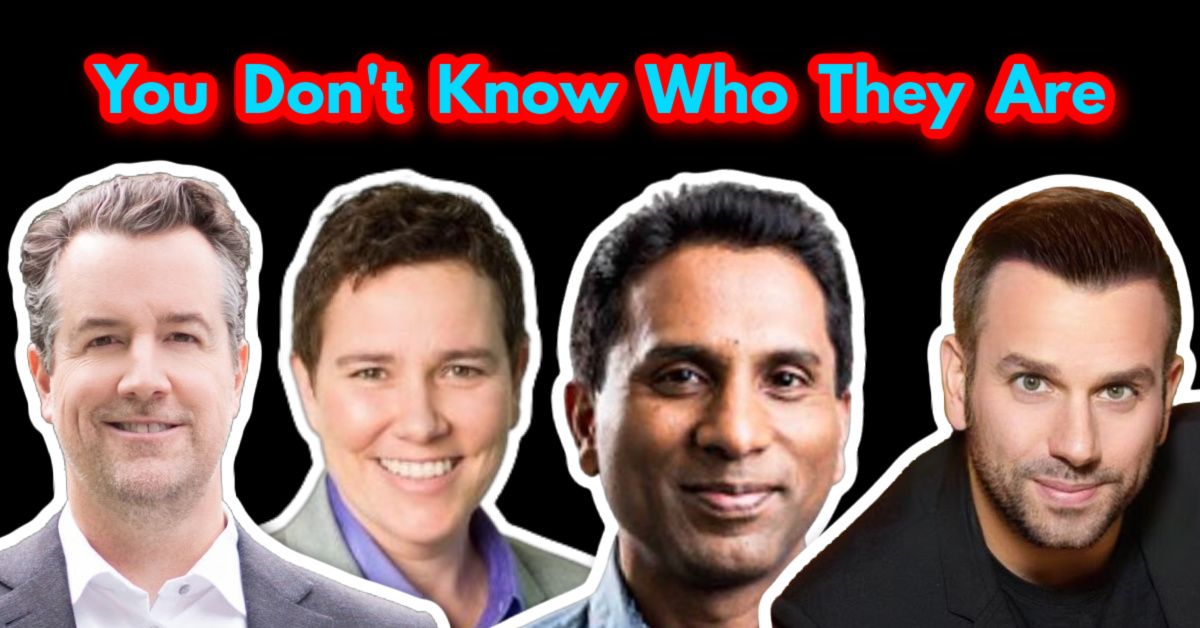 Sotheby's, Coldwell Banker, EWM, eXP, and the list goes on and on. This is absolutely why ...
Who are we?
We are the ALL IN Miami Group out of Miami.
We are Colombian, Filipino, Cuban, German, Japanese, French, Indian, Syrian, and American.
We are Christian, Hindu, and Jewish.
We are many, but we are one.
We sell luxury homes in Miami, Florida.
Although some of our clients are celebrities, athletes, and people you read about online, we also help young adults find their first place to rent when they are ready to live on their own.
First-time buyers?
All the time!
No matter what your situation or price range is, we feel truly blessed and honored to play such a big part in your life.