Top 5 Hotels in Downtown Miami
Presenting a cityscape of sparkling skyscrapers over Biscayne Bay is Downtown Miami, Magic City's urban city center, home to international finance, dining, arts, and entertainment, and YOUR next travel destination of endless possibilities and fun lifetime memories!
Dubbed Miami's "Central Business District," Downtown Miami is a waterfront community lined with marinas and off-shore islands backed by architecturally impressive high-buildings, brimming with history and culture amidst an otherwise modern and urbanized facade.
At Downtown Miami, streets blossom with nightlife, a vibrant art scene, world-class shopping, and a rich Miami culture, with Caribbean and Latin American influences to boot!
Needless to say, this neighborhood is a choice area for experiencing Miami's best-- including luxe, high-class accommodations to keep you comfortable and satisfied during your stay!
Here are the top five hotels in Downtown Miami.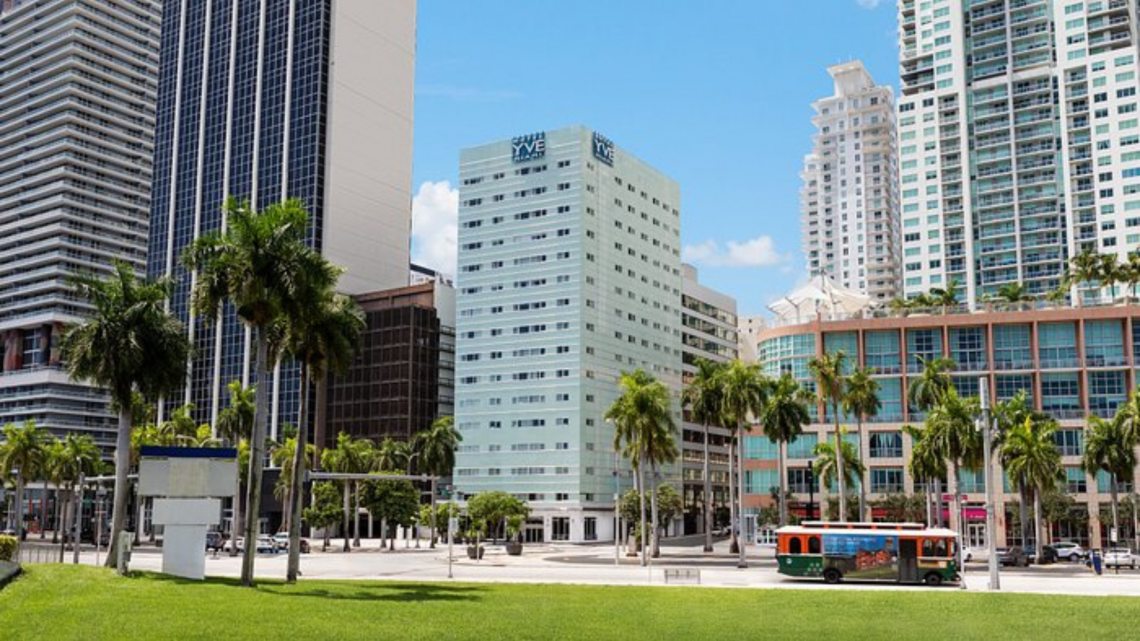 146 Biscayne Blvd, Miami, FL 33132
Find your gateway to Magic City at YVE Hotel Miami in the heart of bustling Downtown Miami!
A short walk from chart-topping concerts and professional sporting events at the Miami Arena and an array of theater, cultural, and leisure events year-round at Bayfront Park, YVE Hotel Miami let guests mingle business with art for late nights over cocktails in one of the USA's most cosmopolitan settings-- with luxe and comfortable rooms and premium amenities to boot!
Yes, folks, YVE Hotel Miami centers its services around your needs, from its easily accessible location to modern meeting rooms, dry-cleaning service, and knowledgeable concierge.
Meanwhile, YVE Hotel Miami rooms mix comfort and style effortlessly, boasting trendy suites with modern amenities and gorgeous bay views for a stay that's just as good as it looks!
But that's not all!
At YVE Hotel Miami, guests enjoy dining and drinks at an in-house bar/lounge/restaurant, setting meetings via YVE Hotel Miami meetings and function rooms, exercising at its fitness center, and high-speed Wi-Fi, and dry cleaning and laundry services!
Find a distinctly modern hotel with a relaxed sensibility only at YVE Hotel Miami!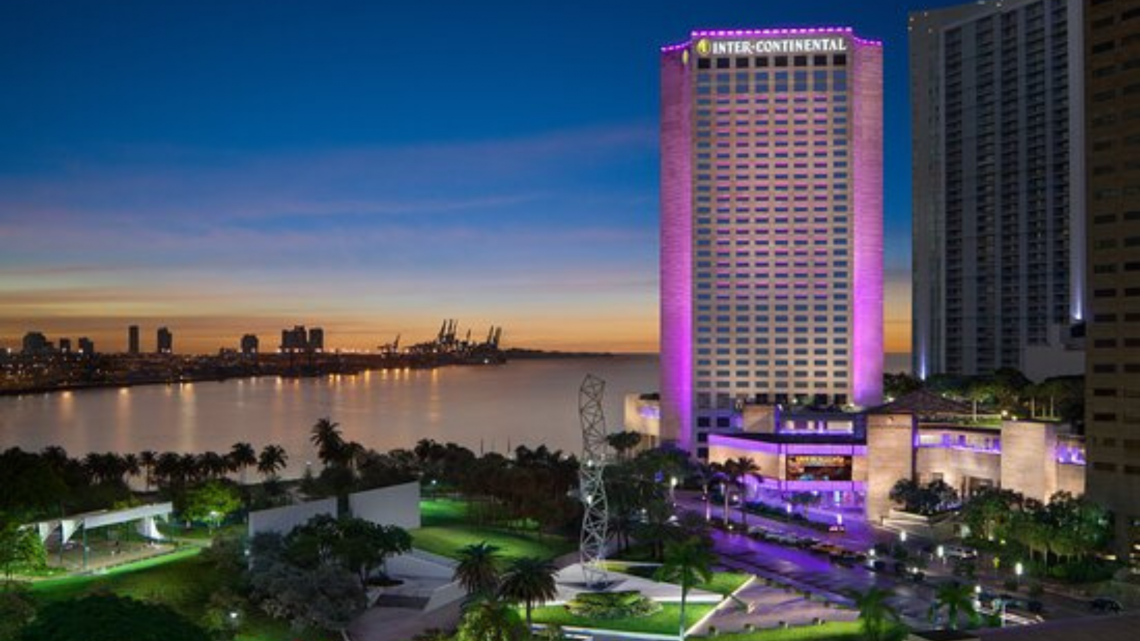 2) InterContinental Miami, an IHG Hotel
100 Chopin Plaza, Miami, FL 33131
Built around Henry Moore's famous sculpture, "The Spindle," InterContinental Miami is a luxury hotel along the downtown waterfront, with the city's business centers and famous beaches both within easy reach, complementing your premium hotel experience with a one-of-a-kind itinerary and bayside happenings, including culinary pop-ups, salsa dancing, art shows, yoga, and more!
With the modern comforts of well-appointed rooms and plush amenities, while beholding commanding views of the Atlantic Ocean, Biscayne Bay, and the Port of Miami, InterContinental Miami provides convenience and luxury like no other, especially for guests looking to dive into Magic City's fast-paced urban lifestyle-- with a classy twist!
We're talking about 653 spacious, modern rooms, including 22 stylish suites, with upscale amenities and quality comforts, modern decor, plush bedding, and an array of amenities & tech upgrades.
Are you looking for dog-friendly rooms?
InterContinental Miami has that covered with its thoughtful services and amenities, including dog beds, food and water bowls, and a concierge who has Miami's best dog sitters on speed dial.
InterContinental Miami also reflects South Florida's rich international culinary heritage, its charm full and delightful atmosphere providing a relaxed, enjoyable backdrop for a variety of superb cuisine beautifully presented by an experienced culinary staff through the hotel's two in-house restaurants, Toro Toro and Olé.
And yes, its very own Starbucks coffee shop!
Apart from these, InterContinental Miami offers guests a personalized service with distinctive details with its 24-hour fitness center, flexible meeting spaces, event venues, and hotel accessibility!
Explore the world with the indulgences you deserve at InterContinental Miami, a hotel that ensures each stay leaves an everlasting memory.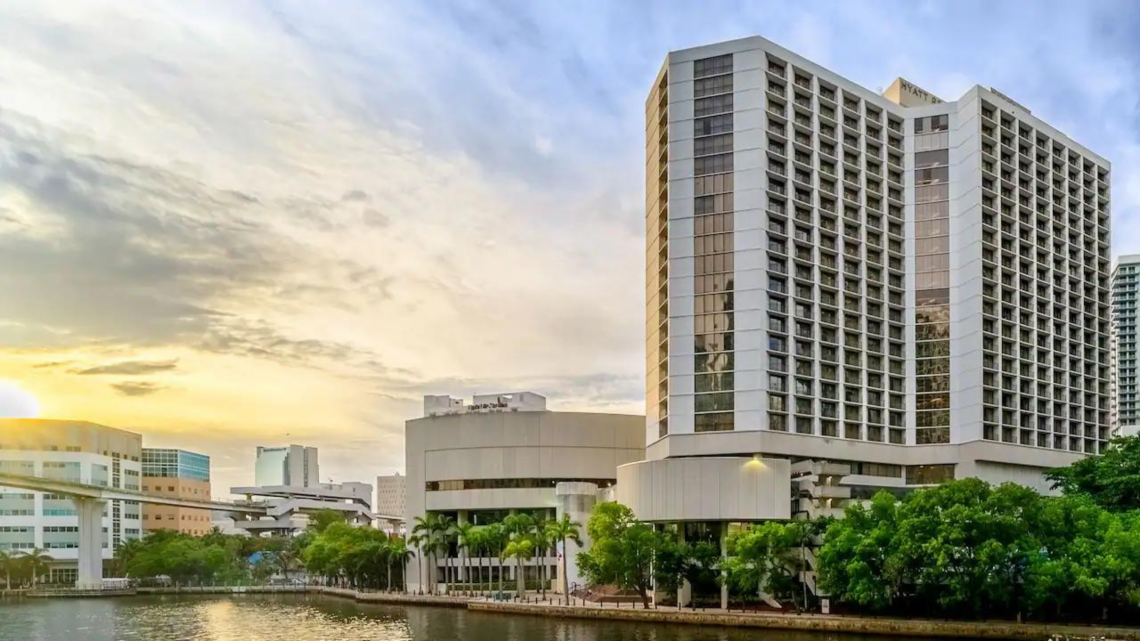 400 S, 400 SE 2nd Ave, Miami, FL 33131
Adjacent to the Miami Convention Center is a polished riverfront hotel moments away from Bayfront Park, catering to business travelers and anyone looking to explore bustling Miami with the luxury of retreating to a relaxed environment-- -- the famous Hyatt Regency Miami!
With its 615 rooms and suites furnished with modern wood furniture, comfortable bed and linens, spacious bathrooms, additional outlets, ample closet space, and in-room spacious office areas, Hyatt Regency Miami presents a luxe, dreamy accommodation to match an exciting (and tiring) Miami excursion-- with unmatched views of the Biscayne Bay or the downtown Miami cityscape via floor-to-ceiling windows that let in natural light, no less!
Meanwhile, Hyatt Regency Miami suites offer 1,600 square feet of space with separate living and sleeping areas and a sleeper sofa for additional guests.
For your early morning cravings, visit The Market for grab-and-go items like Starbucks coffee, yogurt, snacks, hot sandwiches, and pizzas with all your favorite toppings, or go for a more leisurely breakfast at the Hyatt Regency Miami's Riverwalk Café with its build-your-own-omelet-and-crepe-stations, full breakfast buffet, and a la carte menu.
For lunch, dine at Pure Verde Lounge for American cuisine with Latin fusion and stunning views of the Miami River.
Complete your Hyatt Regency Miami signature experience by enjoying a quick dip at the heated outdoor pool, breaking a sweat at the 24-hour fitness center, and scheduling a conference at Hyatt Regency Miami's more than 100,000 sq ft of meeting space.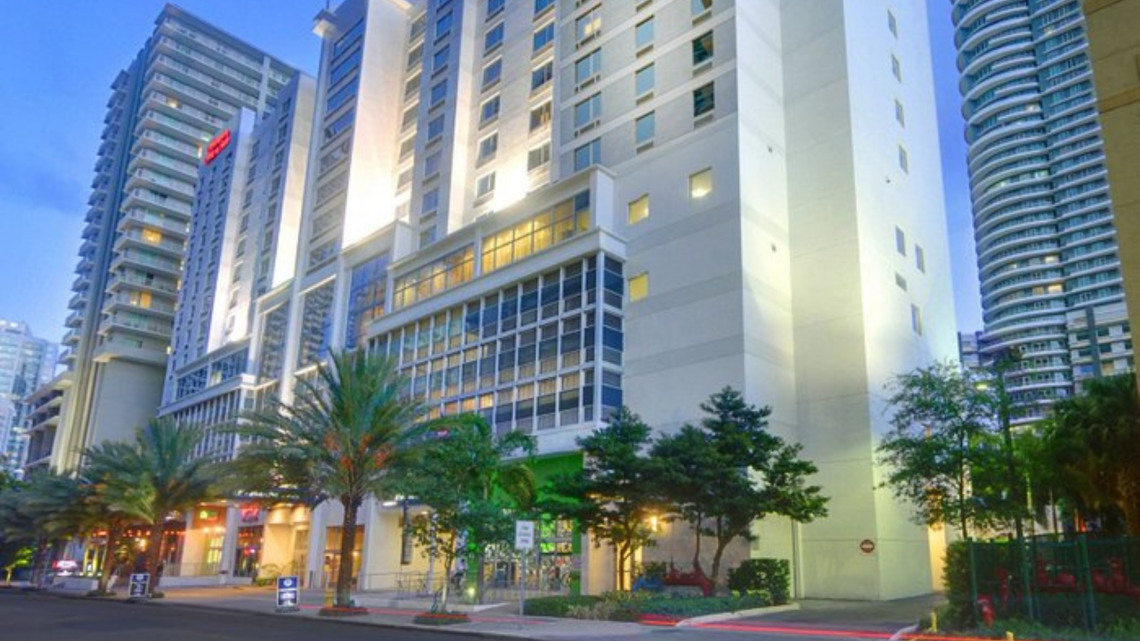 4) Hampton Inn & Suites by Hilton Miami Brickell Downtown
50 SW 12th St, Miami, FL 33130
For a luxurious stay on a budget, look to Hampton Inn & Suites by Hilton Miami Brickell Downtown, a boutique-style hotel combining urban design, eclectic mix, contemporary art collection, and Metro Miami elegance with the best price for business and leisure travelers.
A LEED Silver-certified hotel within walking distance to the best restaurants, cafes, bars, shopping, and entertainment hotspots, Hampton Inn & Suites by Hilton Miami Brickell Downtown provides guests comfort and convenience-- and a lot of time for shopping and exploring!
Meanwhile, Hampton Inn & Suites by Hilton Miami Brickell Downtown rooms boast premium amenities, including free hot breakfast, free high-speed Internet access, one or two beds, refrigerators, comfortable work desks, and flat-screen TVs.
Selected Hampton Inn & Suites by Hilton Miami Brickell Downtown rooms have whirlpools, roll-in showers, and microwaves.
Hampton Inn & Suites by Hilton Miami Brickell Downtown amenities include a fitness center, a 24-hour convenience store, an outdoor pool, and a business center.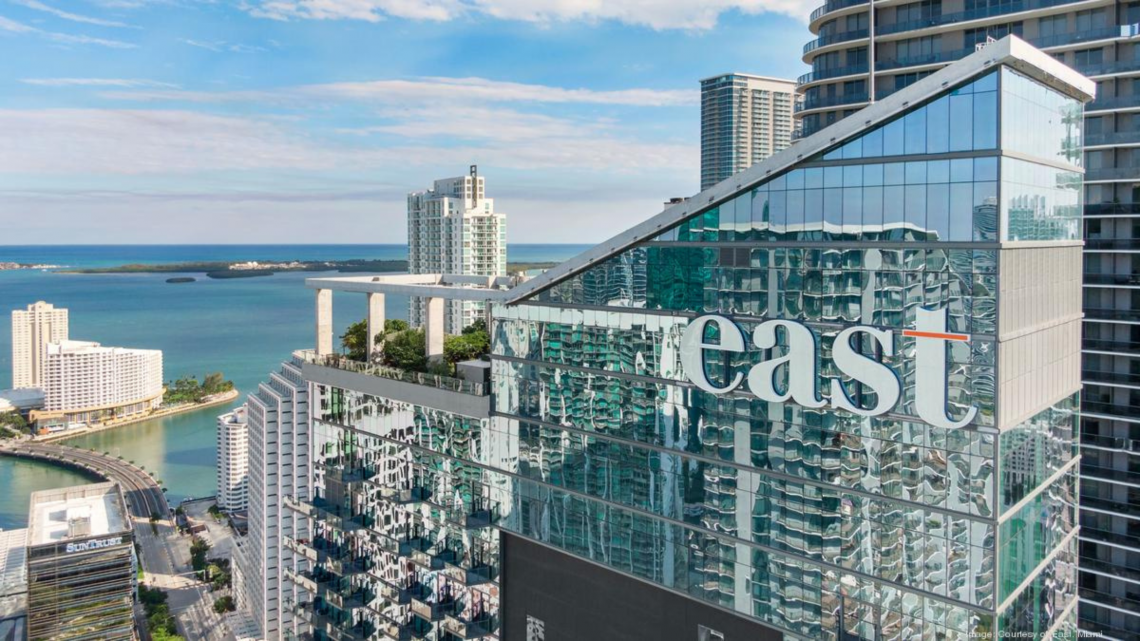 5) EAST Miami
788 Brickell Plaza, Miami, FL 33131
If you're looking for something trendy and tropical-- and dog-friendly (perfectly matching Miami, no less!), EAST Miami is your best bet, a playful lifestyle hotel with an Asian twist!
Dotted with palm trees and modern art, EAST Miami offers guests a relaxed space to work playfully and play productively, from its buzzing lobby and energetic co-working space to its airy sun-drenched guest rooms!
Further to its guest rooms, EAST Miami suites are eco-friendly by design, aiming to provide maximum comfort with a minimal energy footprint.
EAST Miami guest rooms and suites are upbeat, modern, and spacious, with floor-to-ceiling windows and private balconies featuring views of the Miami skyline and Biscayne Bay-- yes, all 263 of them!
Guests will also enjoy each room's walk-in rain shower, ultra-comfortable beds, latest high-tech gadgets, and complimentary WiFi – allowing them to work, play and stay in style!
EAST Miami also has four in-house restaurants and cafes and a pool and deck for a refreshing swim after a day in the city!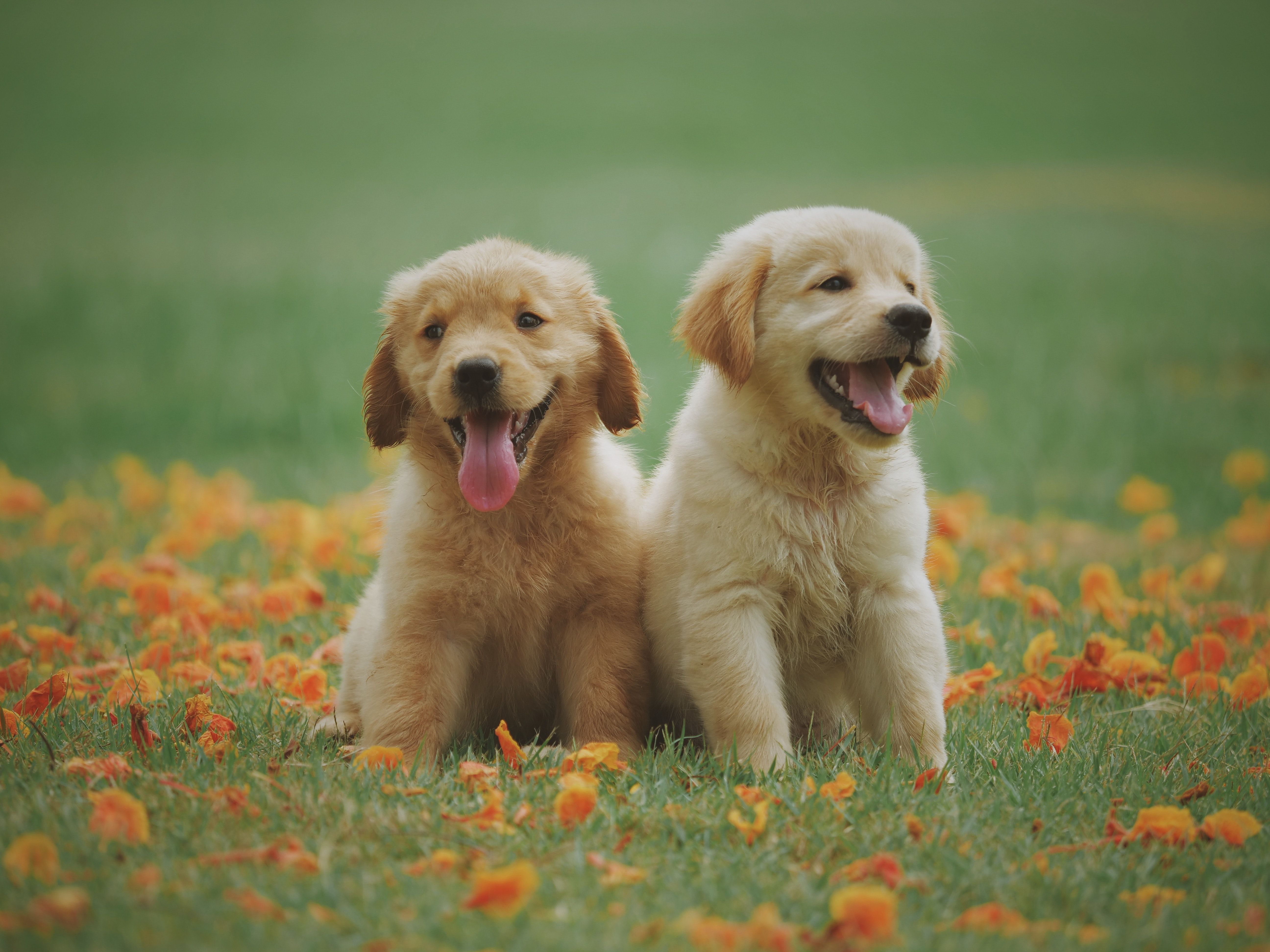 Here are the BEST dog parks in Miami. We analyzed 55 different neighborhoods in Miami, and...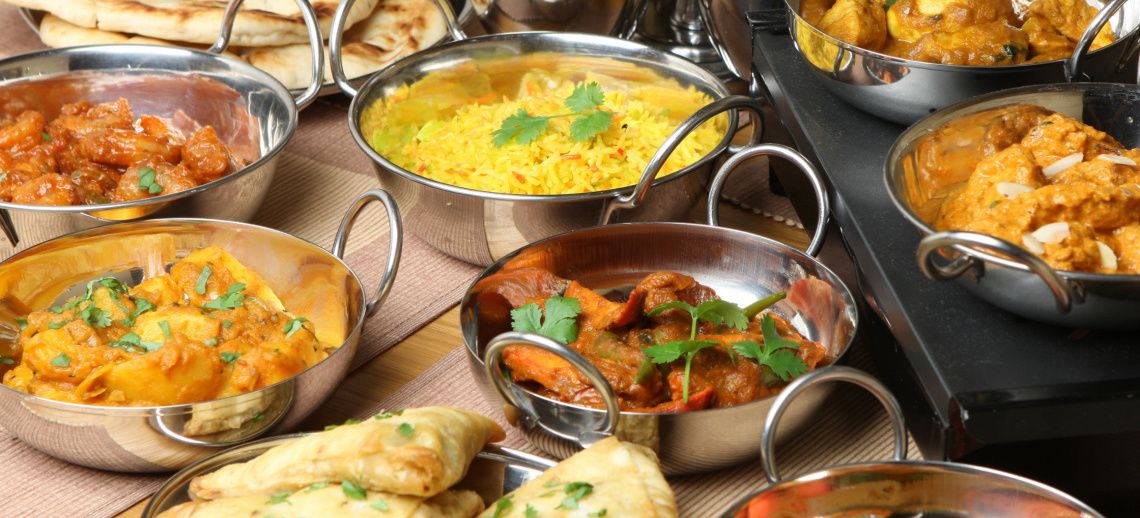 If you are a foodie or just love to eat as much as I do, here are my picks for the best pl...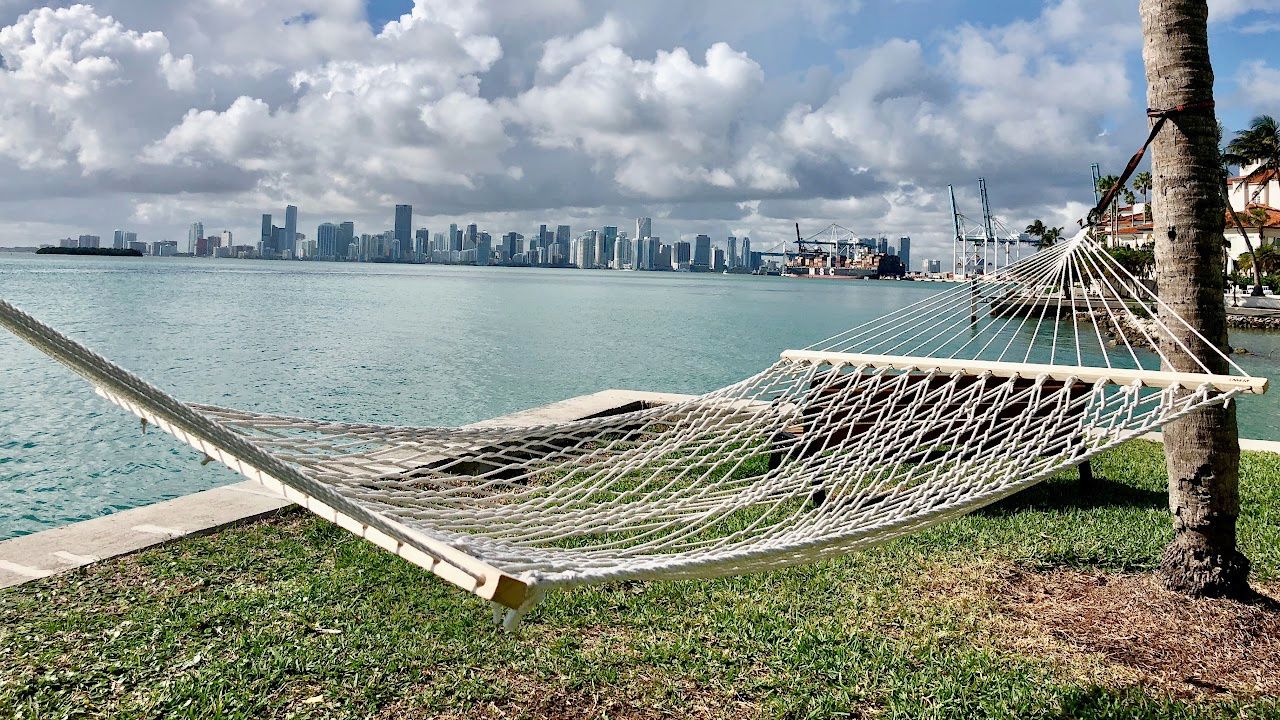 Discover Miami's top neighborhoods and schools with our comprehensive guide! Find the perf...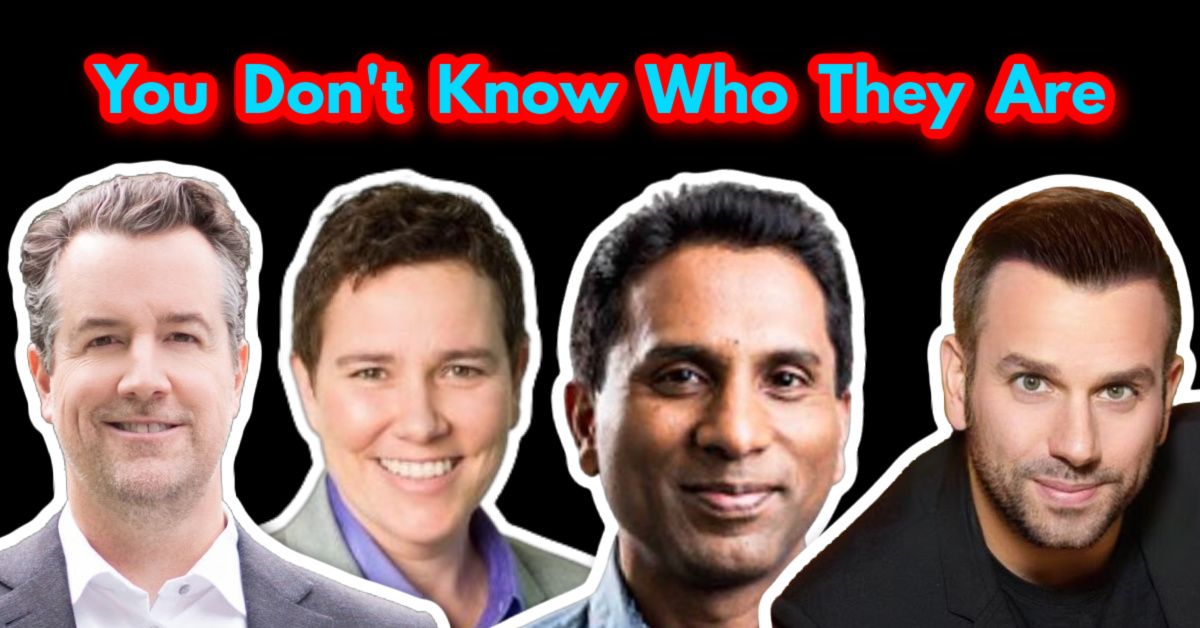 Sotheby's, Coldwell Banker, EWM, eXP, and the list goes on and on. This is absolutely why ...
Who are we?
We are the ALL IN Miami Group out of Miami.
We are Colombian, Filipino, Cuban, German, Japanese, French, Indian, Syrian, and American.
We are Christian, Hindu, and Jewish.
We are many, but we are one.
We sell luxury homes in Miami, Florida.
Although some of our clients are celebrities, athletes, and people you read about online, we also help young adults find their first place to rent when they are ready to live on their own.
First-time buyers?
All the time!
No matter what your situation or price range is, we feel truly blessed and honored to play such a big part in your life.