Top 5 Coffee Shops in Coral Gables
Are you ready for hundreds of Mediterranean-themed coffee dates amidst Coral Gables' canopied streets, tree-lined boulevards, and lavishly lush green avenues?
Step into Coral Gables, otherwise known as Miami's "City Beautiful," a rare pearl of tranquility and Old-World flavor amidst the sprawling metropolis, a Mediterranean-themed planned community punctuated by civic landmarks and embellished with playful architectural features that detail the Mediterranean Revival signature style.
Lauded as a famed pedestrian-friendly destination, one can get lost in Coral Gables' Spanish-inspired beauty, reinforcing its historic affluent character, alongside its abundance of tourist spots, world-class restaurants, boutique shops, and national and regional retailers.
And did you know that on top of this grand affair, Coral Gables boasts a wide array of coffee spots that shames several top Miami communities combined?
A whole day won't be enough to cover all the valuable coffee gems in Coral Gables, so let's start with the best of the best!
Heads up, coffee lovers!
It's about to be a "palpitating" journey from here on out!
Here are the top five coffee shops in Coral Gables.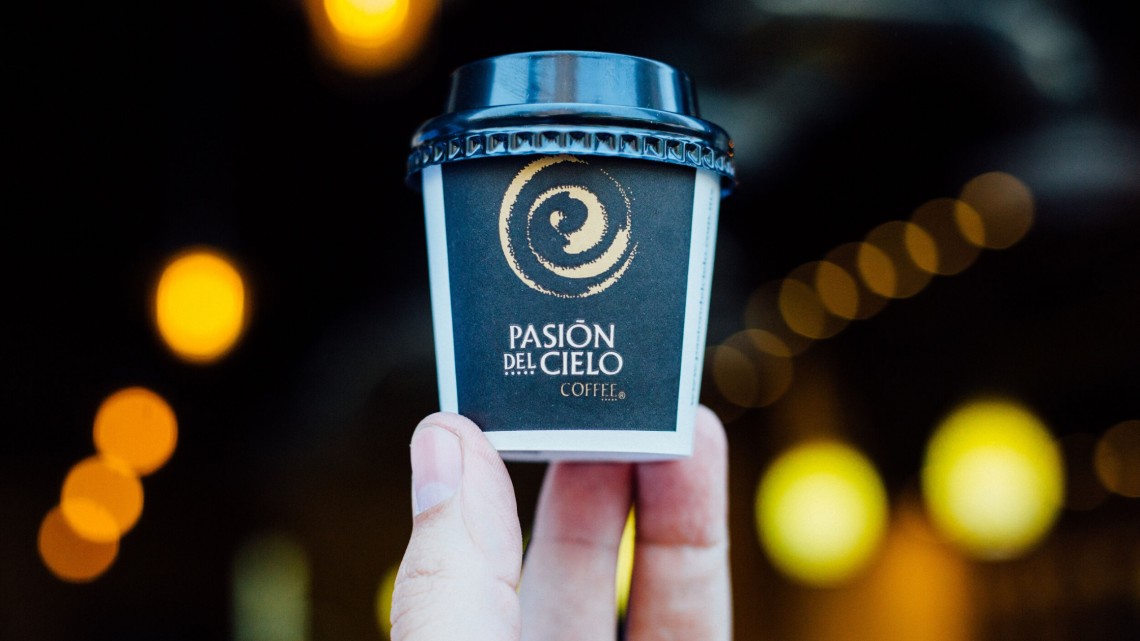 100 Giralda Ave, Coral Gables, FL 33134
Where will your love for coffee take you today?
Well, I don't know about you, but mine will be at Coral Gables' Pasion del Cielo Coffee, and I'm sure you're wondering why!
Since 2009, Pasion del Cielo Coffee has stayed true to its "Pasión" (no pun intended!) for providing guests with a completely unique coffee experience, including addictive specialty coffee drinks, teas, smoothies, and a gigantic selection of coffee beans!
Yes, folks, we're talking about a menu filled with coffee varieties from all around the globe!
And if that's not enough to have you running straight to Pasion del Cielo Coffee, this famous coffee spot also offers a rotating menu of baked goodies to pair with your coffee.
And a cute homey destination to hang out at, if I say so myself!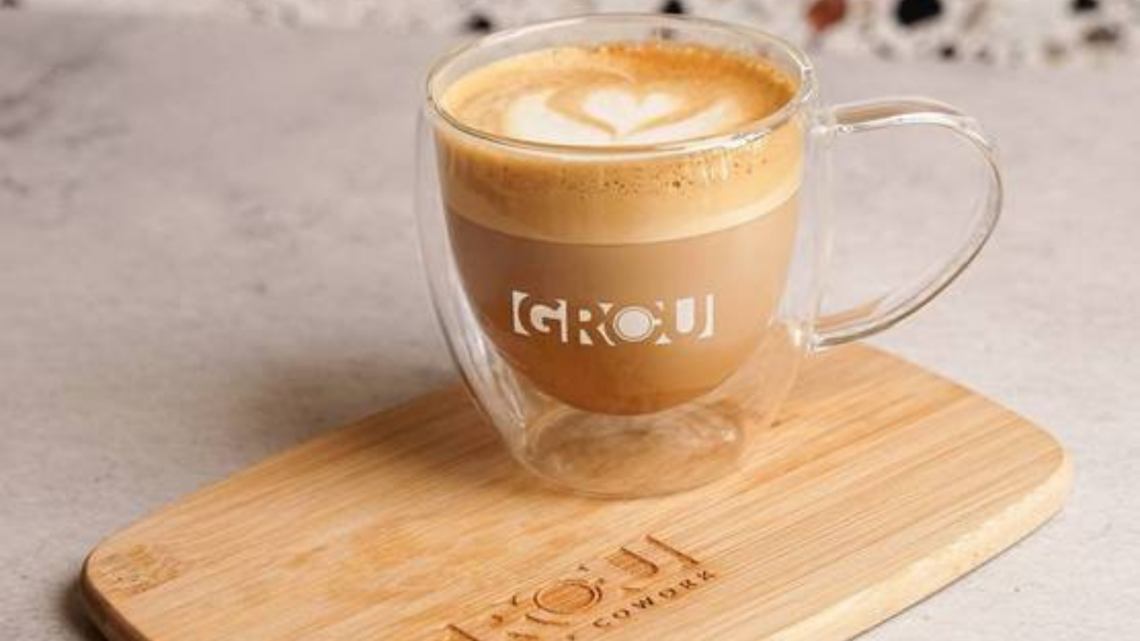 4100 Salzedo St STE 5, Coral Gables, FL 33146
Remote work or working from home has existed since the 2000s, but with the after-effects of the pandemic, it has pretty much been a "staple!"
So, if you're looking for a private space to go about your work with the perks of great coffee, come to GROU Coffee + Cowork and see why it's all the rave — for coffee enthusiasts AND busy WFH folks!
Offering coffees, teas, food bowls, breakfast classics, pastries, specialty lunches, desserts, and more, GROU Coffee + Cowork showcases the best of Coral Gables, from local bakers and farmers to roasters and shops!
And let me tell you, this unique coffee spot has gained a lot of "firsts" under its belt, including the first café + coworking space in Coral Gables and the first Affogato bar in MIAMI!
You can say their popularity with the masses is within good reason!
Add those accolades to their vast menu of (hot and cold) coffee and tea drinks, and you've got your NEXT favorite coffee shop in Coral Gables!
Oh yes, it isn't a hunch — it's a PROMISE!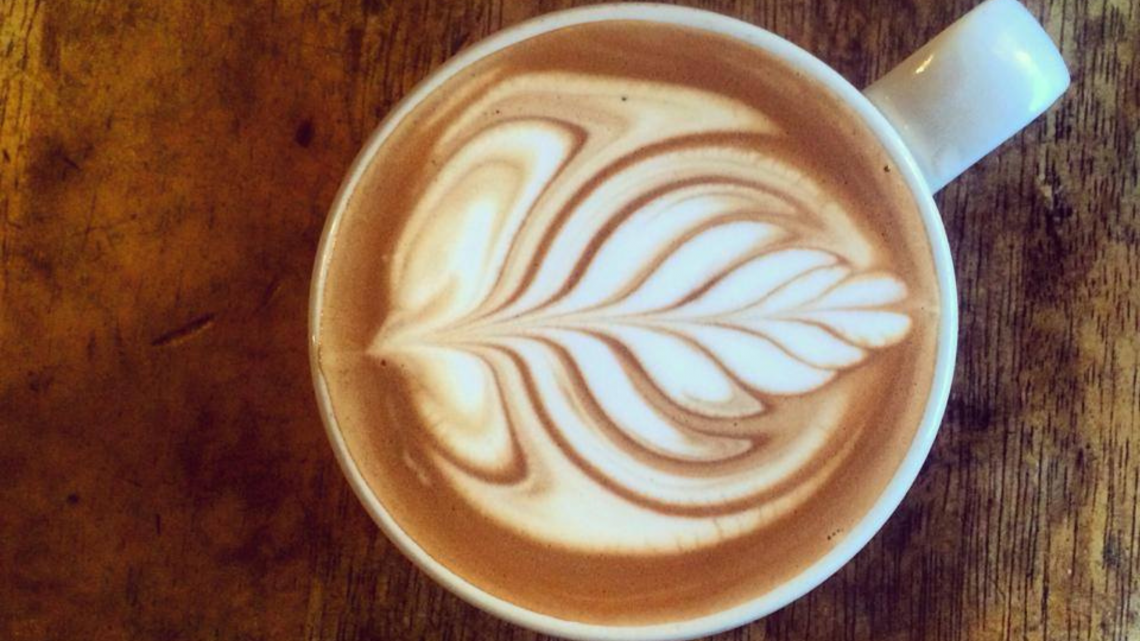 3) Tinta Y Cafe - Coral Gables
1315 Ponce de Leon, Coral Gables, FL 33134
Pair your energizing cup of Cuban coffee with a warm and rustic ambiance perfect for reading a good book at Tinta Y Cafe, a laid-back, Instagrammable Cuban coffee shop in Coral Gables!
Armed with a menu of the finest artisan coffee and drinks, pastries, bread, salads, and Cuban sandwiches, Tinta Y Cafe is everything you long for in a cafe-- peaceful, spacious, and easy on the eyes!
In fact, with its laid-back vibe, artsy decor, and warm staff, you'll want to spend the whole day holed up in Tinta Y Cafe!
I mean, you've got all you need — loads of books, delicious food, sweet desserts for the much-needed sugar rush, and coffee to keep you energized throughout the day!
And if you prefer having your coffee outdoors, well, Tinta Y Cafe has a breezy patio, too!
How's that for a well-rounded coffee experience?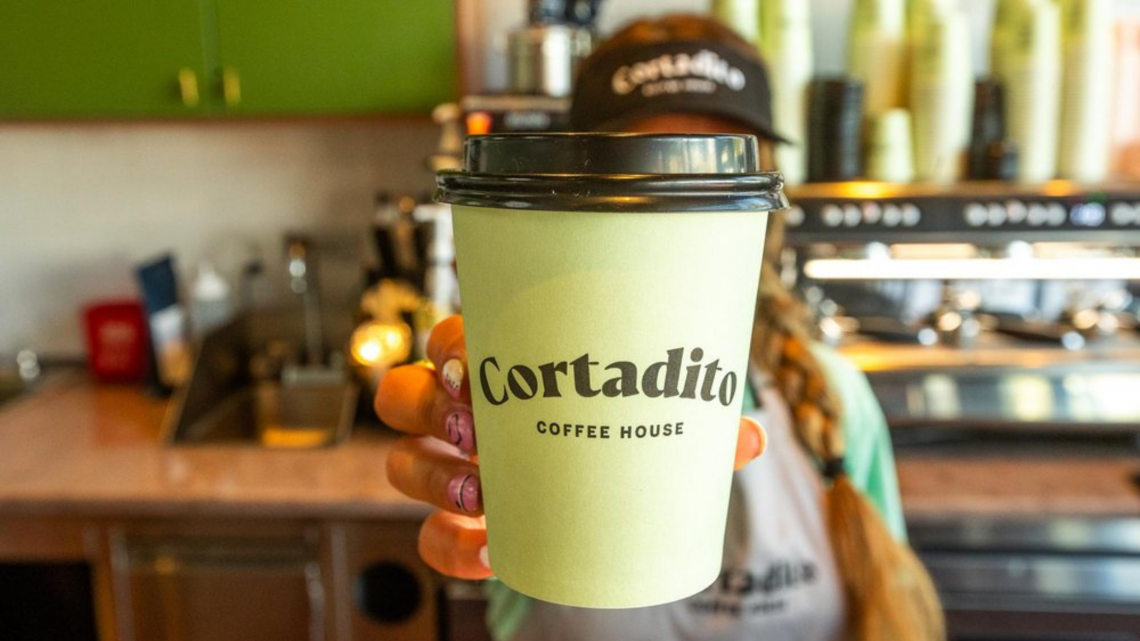 4) Cortadito Coffee House Coral Gables
200 Miracle Mile, Coral Gables, FL 33134
Ready for another round of Coral Gables' most Instagrammable coffee shops?
Oh, I'm not done yet!
Say hello to Cortadito Coffee House Coral Gables, a hip coffee spot "signed, sealed, and delivered" from Cuba with love — and great coffee!
Known as "Miami's Modern Ventanita," with branches in Miami Beach, Coral Gables, and Brickell (coming soon!), Cortadito Coffee House Coral Gables is the newest coffee destination in town, and it deserves a slot on your socials!
I mean, Cortadito Coffee House Coral Gables is rustic, tropical, funky, and cozy all rolled into one, and Coral Gables locals can't stop snapping selfies at this joint!
Not to mention, Cortadito Coffee House also boasts a pretty jampacked menu of hot and cold coffee drinks, shakes, smoothies, pastries, sandwiches, breakfast faves, and Cuban food bowls, so, well, you get the picture!
Safe to say, Cortadito Coffee House is an A-list spot for coffee and one you shouldn't miss when you're in Coral Gables!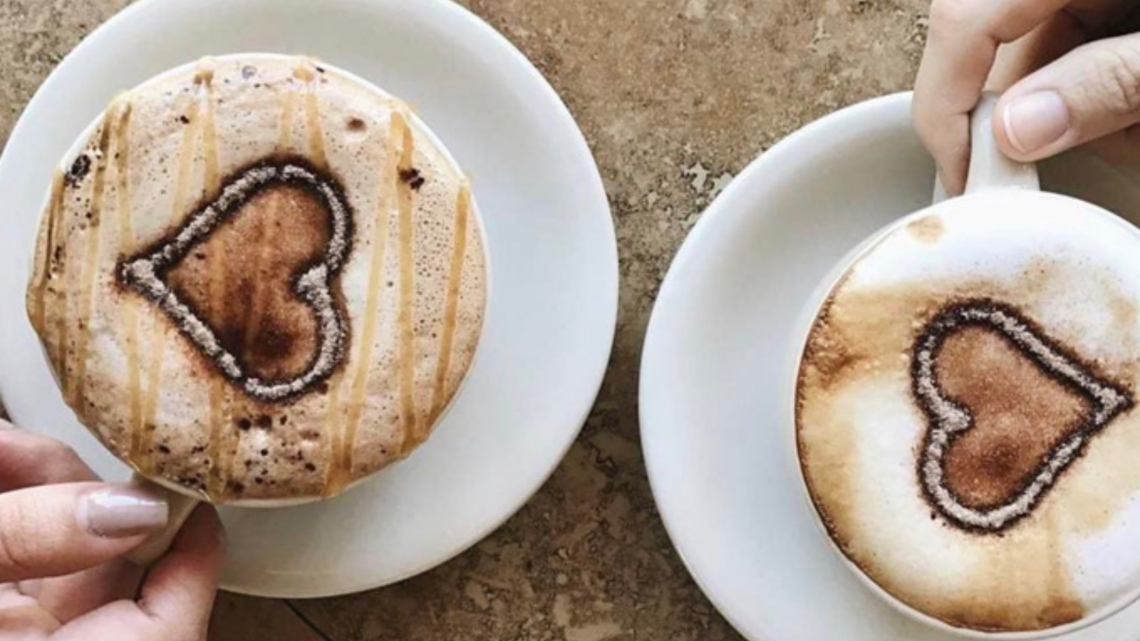 300 Alhambra Cir, Coral Gables, FL 33134
The last stop on the list of Coral Gables' coffee hotspots?
The first-ever coffee house in town, of course!
You read it right — you're looking at Coral Gables' first coffee house, Café Demetrio!
Offering coffee lovers a pinnacle of class and taste and a sneak peek at the original concept of 18th Century European cafes, Café Demetrio invites everyone to linger on the patio to enjoy the South Florida weather, play a game of chess, or just sit and enjoy a quiet moment over a steaming cappuccino.
Are you feeling hungry?
Well, Café Demetrio boasts a pretty massive menu of salads, gourmet sandwiches, and breakfast specialties, including a few alcoholic beverages, so you're pretty much covered throughout the day!
And the Star of the Show — its extensive list of coffee drinks and specialties!
Espresso Con Panna, Café Demetrio, Café Leo, Cortadito, and more — your options are almost endless!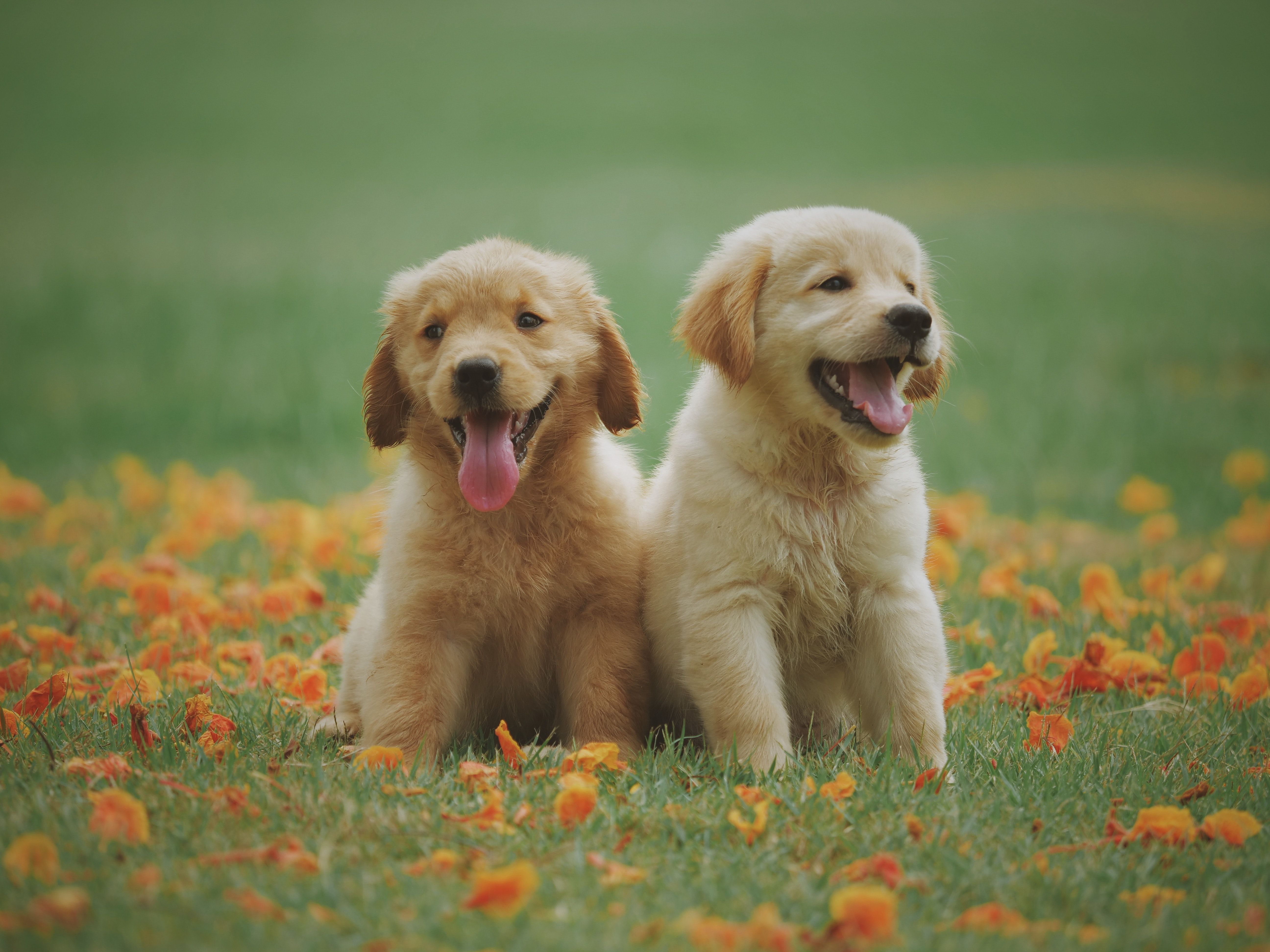 Here are the BEST dog parks in Miami. We analyzed 55 different neighborhoods in Miami, and...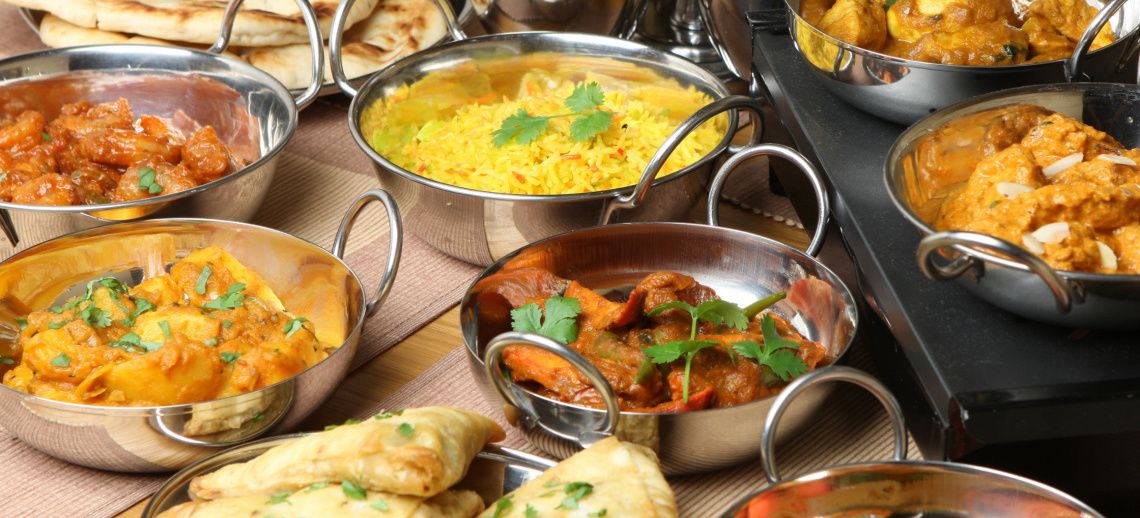 If you are a foodie or just love to eat as much as I do, here are my picks for the best pl...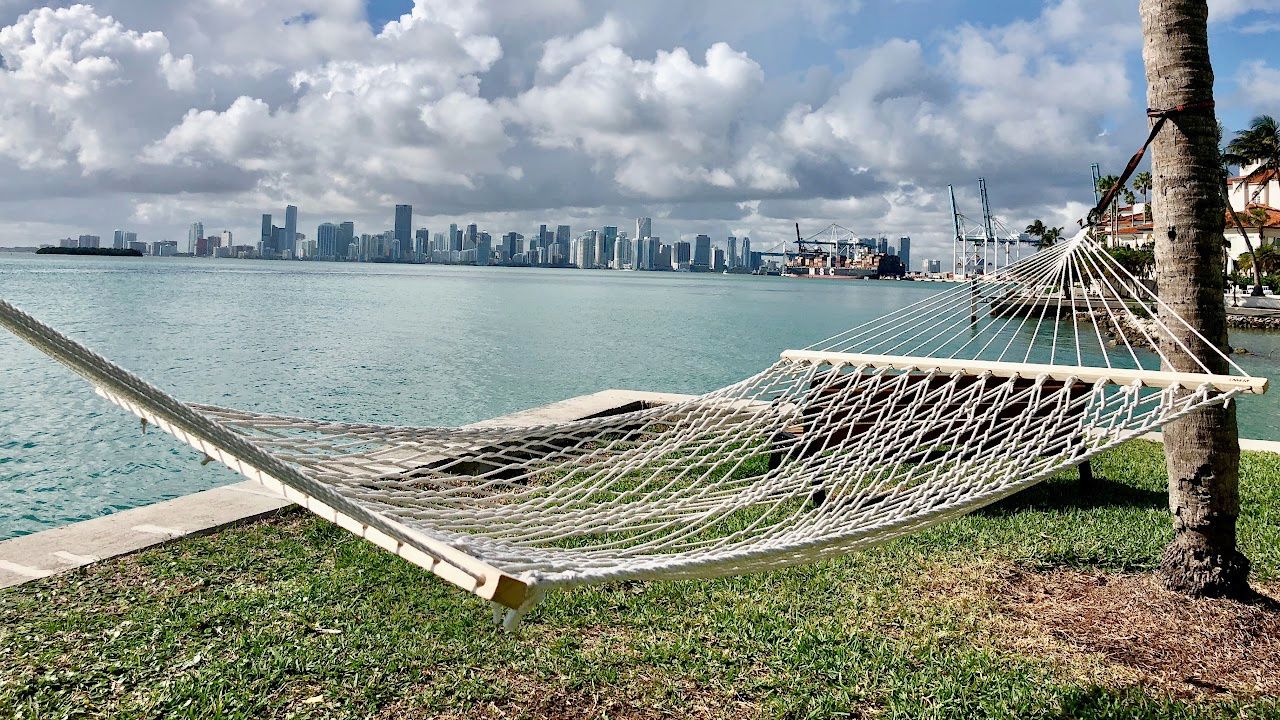 Discover Miami's top neighborhoods and schools with our comprehensive guide! Find the perf...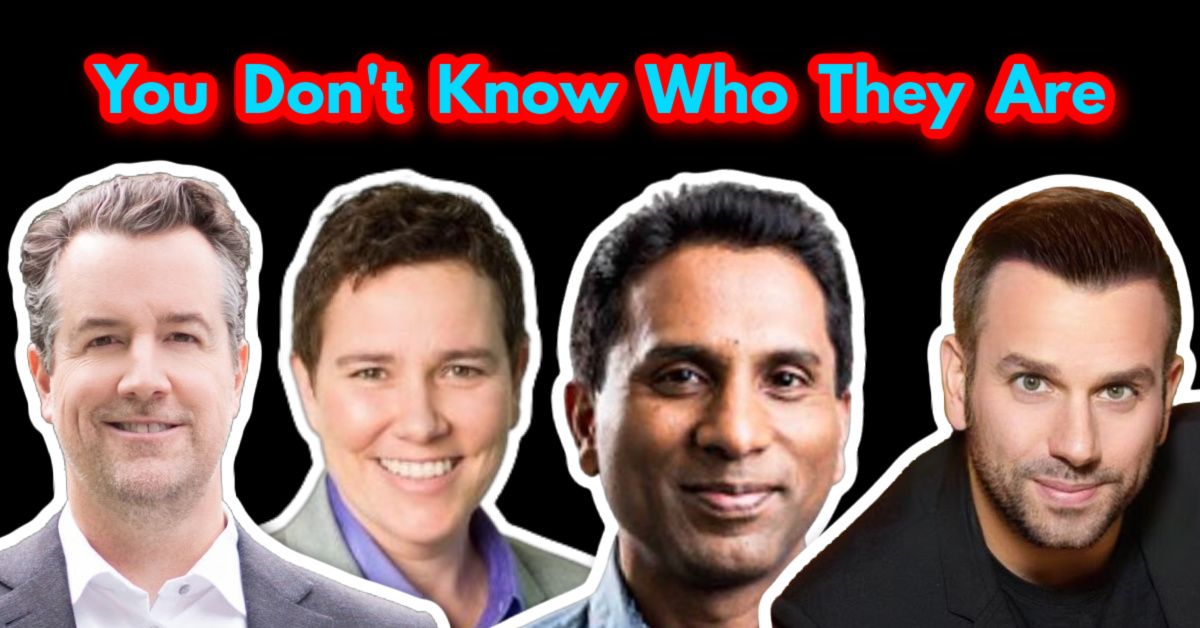 Sotheby's, Coldwell Banker, EWM, eXP, and the list goes on and on. This is absolutely why ...
Who are we?
We are the ALL IN Miami Group out of Miami.
We are Colombian, Filipino, Cuban, German, Japanese, French, Indian, Syrian, and American.
We are Christian, Hindu, and Jewish.
We are many, but we are one.
We sell luxury homes in Miami, Florida.
Although some of our clients are celebrities, athletes, and people you read about online, we also help young adults find their first place to rent when they are ready to live on their own.
First-time buyers?
All the time!
No matter what your situation or price range is, we feel truly blessed and honored to play such a big part in your life.