Top 3 NEW Upscale Restaurants in Miami
As more and more people from all over the country move to Miami to escape the pandemic, cold winters, or state income tax, we locals not only have new neighbors, but we also have new restaurant options!
Established restaurants from all over the world are investing in Miami real estate and within the last year, we have seen dozens of upscale restaurants open their doors.
Luckily for us, we still have a plethora of new restaurants in the works.
With so many new restaurants to choose from, we want to make sure you have the best experience.
I fine-dined at Miami's newest high-end restaurants for 6 weeks in a row, so you don't have to.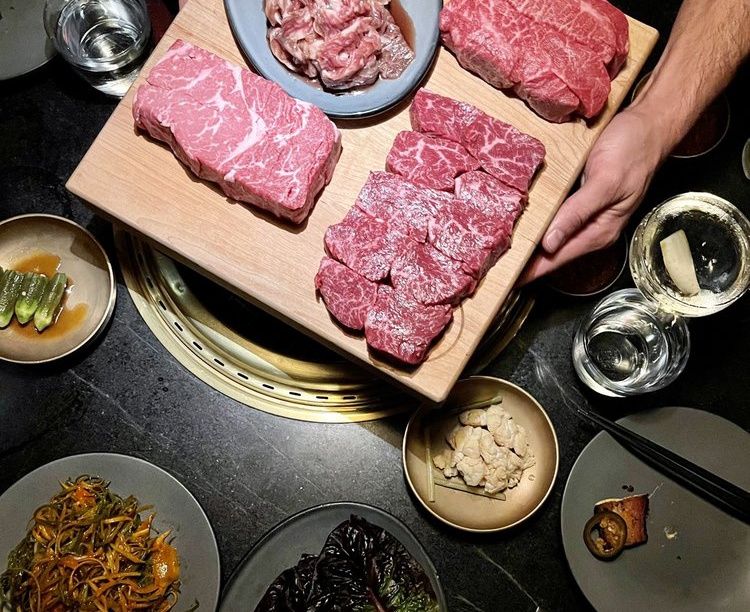 TOP 3 NEW UPSCALE RESTAURANTS in MIAMI
(In no particular order)


COTE MIAMI | 3900 NE 2nd Ave | Miami, FL | 33137
COTE brings high-end dining to a new standard.
Located in the Design District COTE is more than a restaurant it's a fine dining experience.
Emulated by its New York City location, which earned their first Michelin star in 2020, there's no doubt in our minds that COTE Miami is on track to earn its Michelin star as well.
The sleek dining room is designed to create an intimate, interactive experience for guests.
At every table, you'll find smokeless state of the art tabletop grills and elevated design details that include an elaborate dry-aging room and two private dining rooms
COTE's signature menu items include 45-day, USDA prime dry-aged beef, nutrient, and probiotic-rich side dishes, a Butcher's Feast featuring chef's favorite four selected cuts of meat served with an assortment of Korean accompaniments, and an elevated Steak Omakase experience.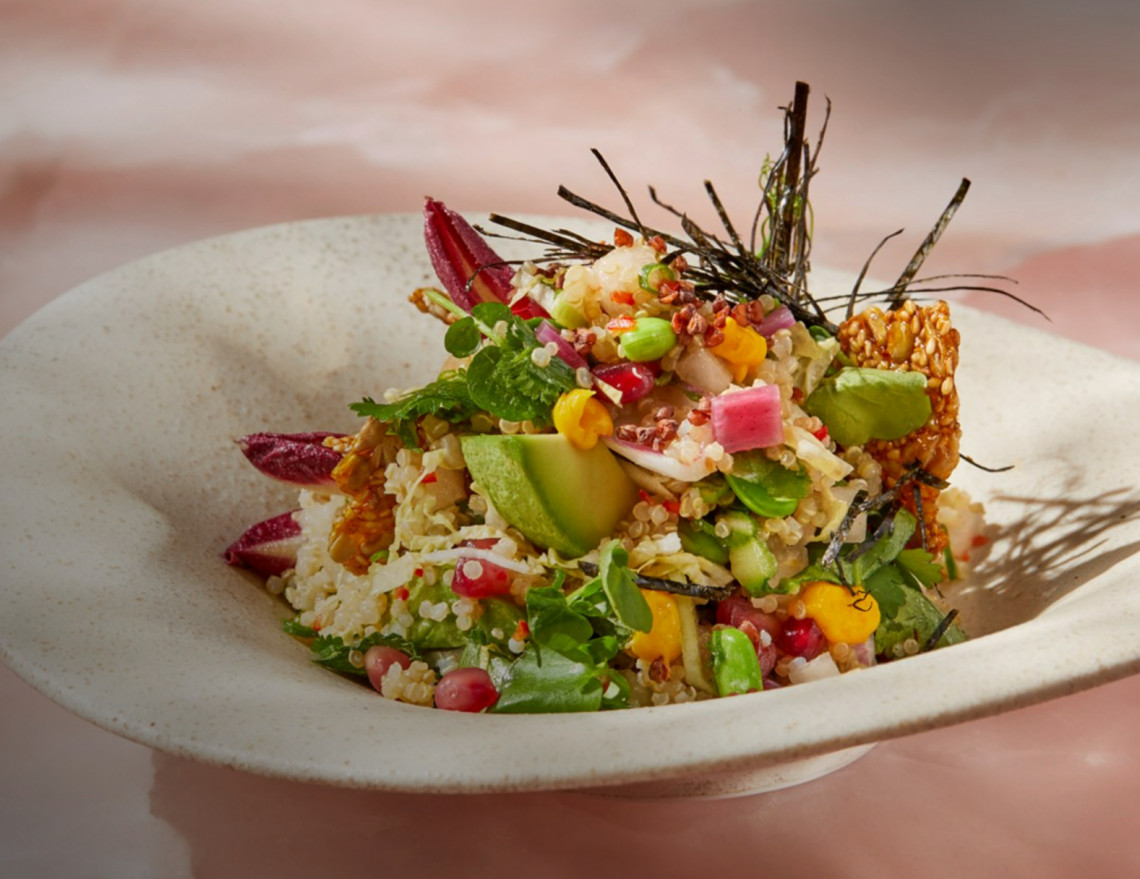 Sexy Fish | 1001 S Miami Ave | Miami, FL | 33130
Sexy Fish is finally open and YES, it's everything I've dreamed of and more!
The London celebrity hotspot opened its doors in Brickell and everyone in town is on the waitlist for a table.
High-end glamour, surrealist décor, and culinary-inspired by the oceans of Asia, Sexy Fish offers an exclusive late-night experience, allowing guests to enjoy incredible entertainment.
Sexy Fish is primarily a seafood restaurant, a few signature items include caramelized black cod, soft shell crab and nuoc cham, toro and caviar, and the crispy duck and watermelon salad.
The interior is unlike anything I've ever seen.
Sexy Fish is decadent, glamorous, and inspired by all things under the sea.
You'll find human-like 10-foot-tall mermaid sculptures, a fish tank filled with bright colorful fish spanning the width of their private dining room, and beautiful bedazzled sea creatures that hang from the ceiling replacing chandeliers.
See for yourself!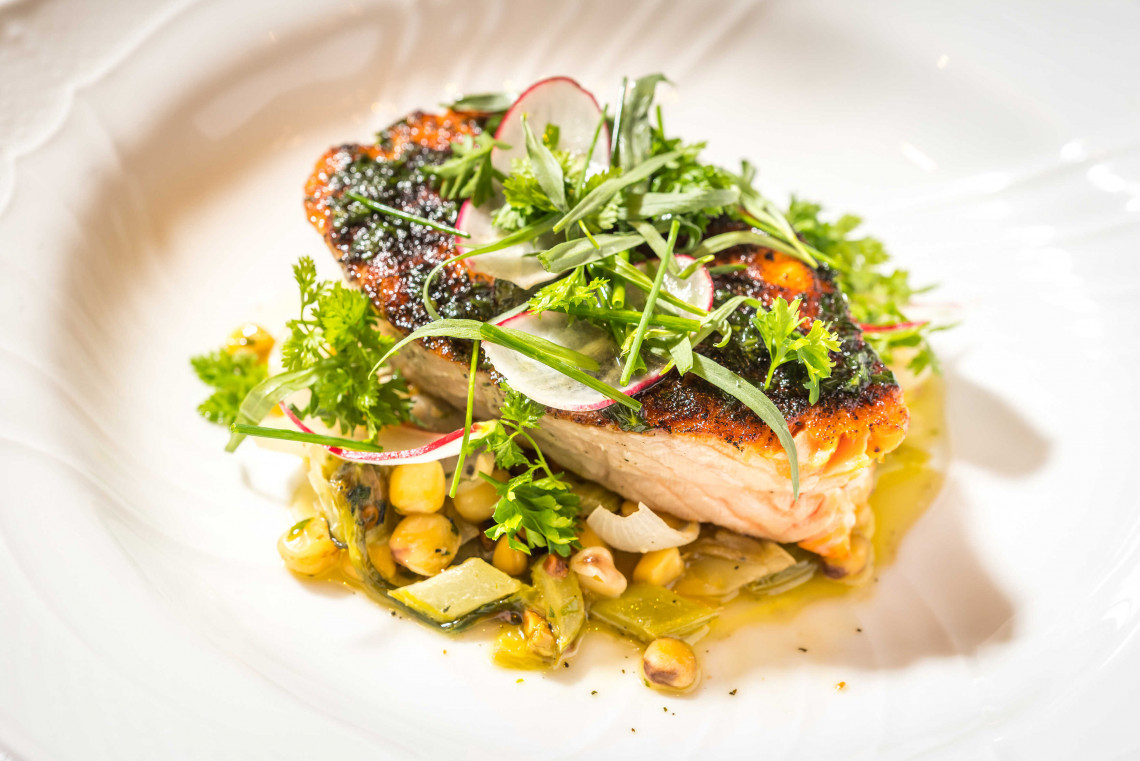 Carbone | 49 Collins Avenue | Miami Beach, FL | 33139
Next on my list is Carbone.
Carbone takes the award for the most talked-about restaurant in Miami.
Frequently visited by Drake and other celebrities.
I had to see what the talk is all about.
Carbone Miami Beach is the fourth installment of Major Food Group.
Carbone has managed to keep their original allure that has kept us coming back for more.
Upon entry, it's as if you've time-traveled into the 1950s.
Velvet chairs and forest green upholstered banquettes ooze an aura of vintage glamor and luxury.
Infamously known as "red sauce with a Michelin star," the menu is classic Italian.
Branzino, Lobster Ravioli, Oreganata, and the Chicken Cardarelli are some of our favorites.
The wine selection includes vintage bottles and pays homage to the different regions in Italy.
I recommend a table inside.
The interior décor is one of a kind and includes artwork from Julian and Vito Schnabel, Robert Nava, and Harmony Korine and the food is AMAZING!
Make sure to visit Carbone.
You'll thank me later 😊

"Our home, priced at $1,225,000 was on the market for ONE YEAR with a local realtor without any offers...... the team sold it in 34 days at a price we were very happy with."
- Alicia Sandoval
"His high-end, digital marketing for sellers is truly cutting-edge and worlds ahead of the competition. Amit also offers hands-on buyer services that are the best you will find in the Coral Gables area. Hire him for all your real estate needs!"
Who are we?
We are the ALL IN Miami Group out of Miami.
We are Honduran, Filipino, Puerto Rican, Cuban, German, Hispanic, Indian, Syrian, and American.
We are Christian, Hindu, and Jewish.
We are many, but we are one.
We sell luxury homes in Miami, Florida.
Although some of our clients are celebrities, athletes, and people you read about online, we also help young adults find their first place to rent when they are ready to live on their own.
First-time buyers?
All the time!
No matter what your situation or price range is, we feel truly blessed and honored to play such a big part in your life.